These black and white photos were part of one of the first portrait sessions I did with Presleigh … back in 2008! And I have photographed this beautiful young lady many more times since. ♥
Fast forward thirteen years to 2021 to when that sweet little girl you see graduated high school. I love that I was able to photograph her senior portraits, and this is one of my favorites of all time. Not just because it was Presleigh, but because she chose to have her senior portrait session at the L&R Alpaca Farm – one of my favorite places to visit!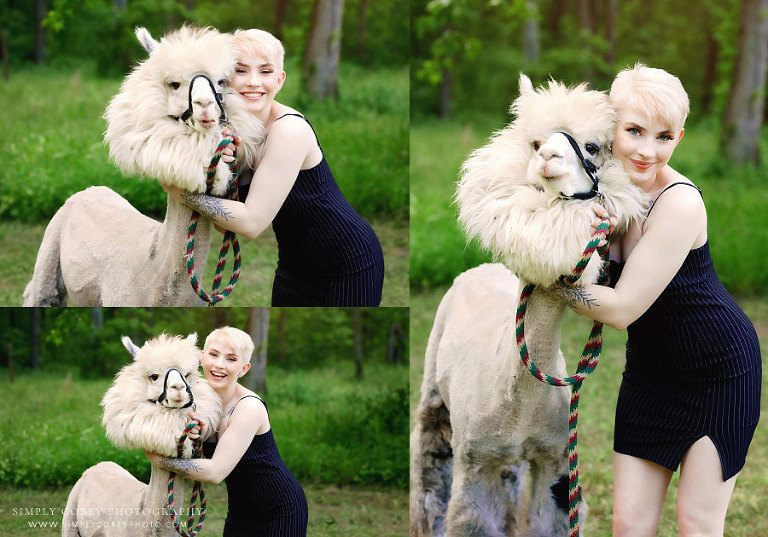 Unfortunately, this handsome boy, Silver, passed away recently. He was one of our favorites and will be missed when we visit the farm! I'm so glad we were able to take these photos last year. He was the perfect alpaca for her senior portraits. ♥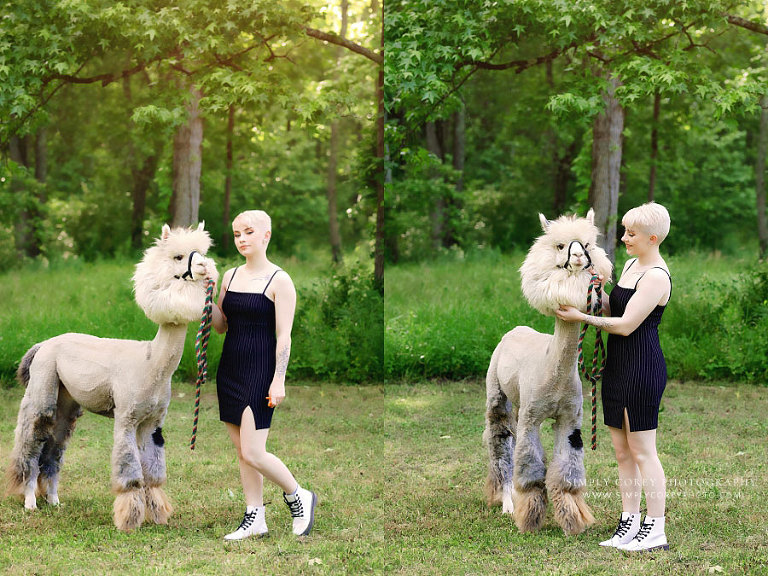 A lot of L&R Alpaca Farm guests like to feed the alpacas carrots from their mouths. Presleigh wasn't too sure about it at first, but we talked her into it! Ha!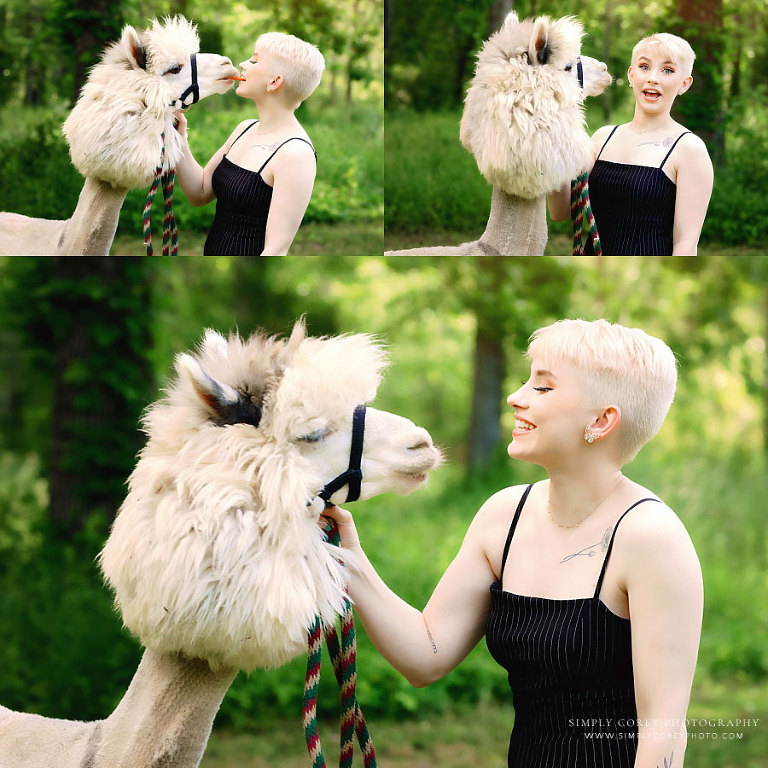 And even though the alpacas were the main reason we came, we still did several photos of this stunning senior by herself while we were at the farm.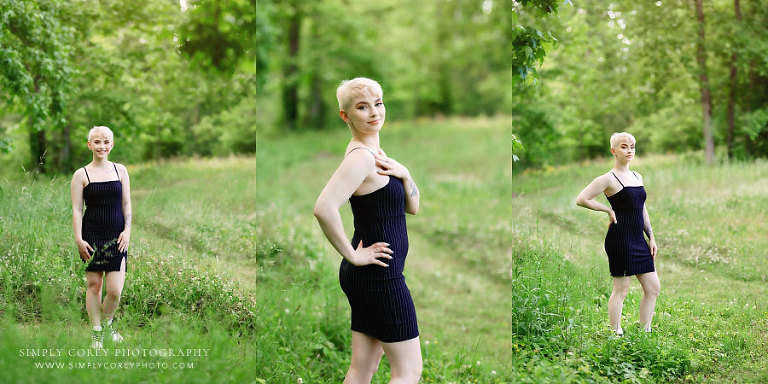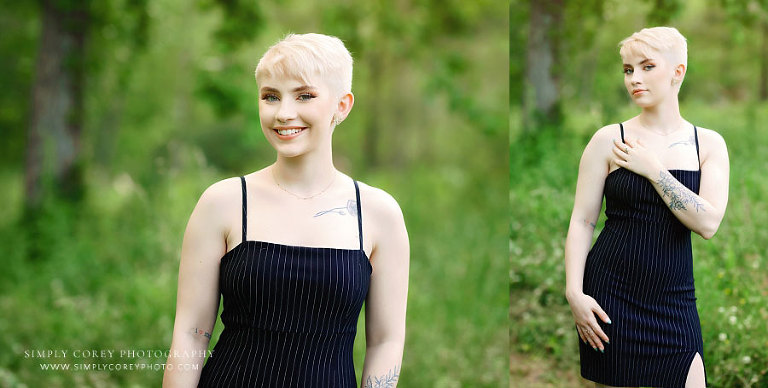 I love that we were able to include her cap and gown in her senior session!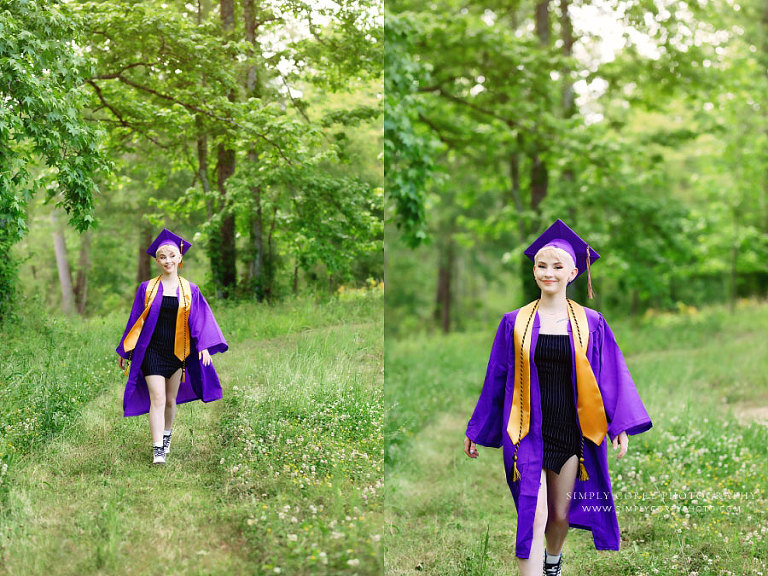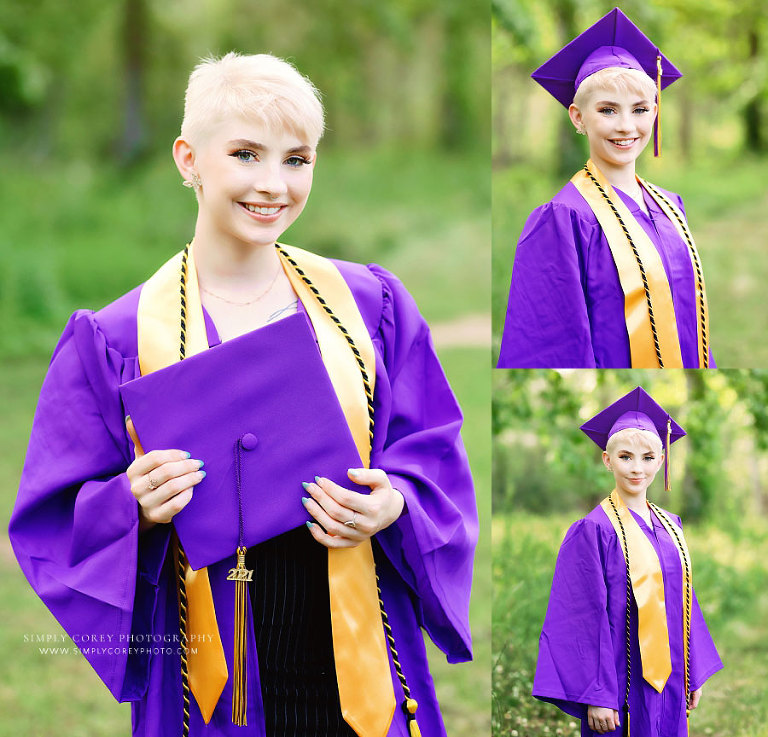 These photos of her tossing her cap and jumping in her gown are some of my favorites … and worth the several attempts we had to do to get them. Ha!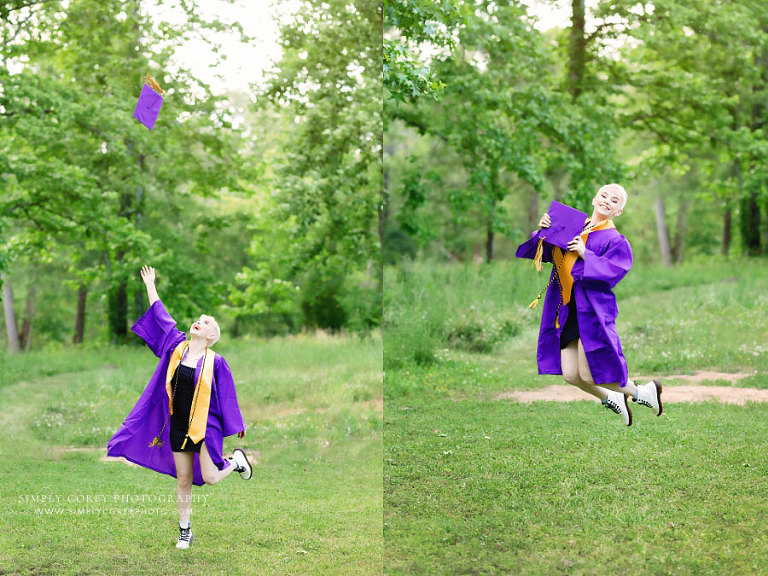 And then another dress and another alpaca …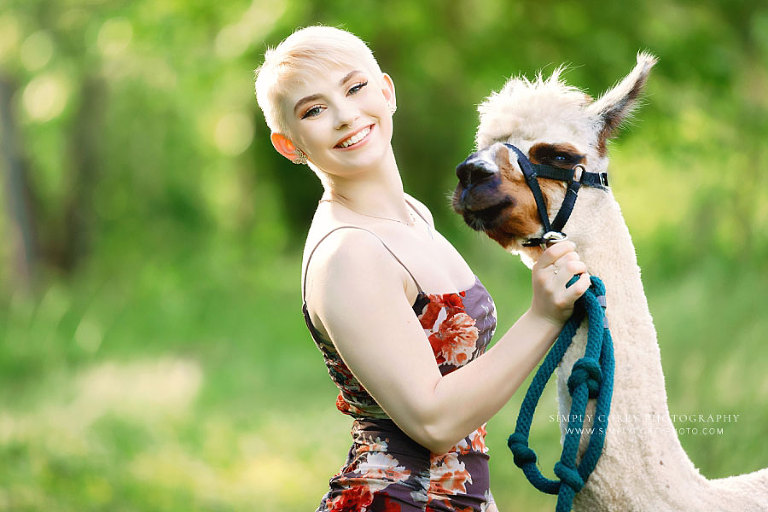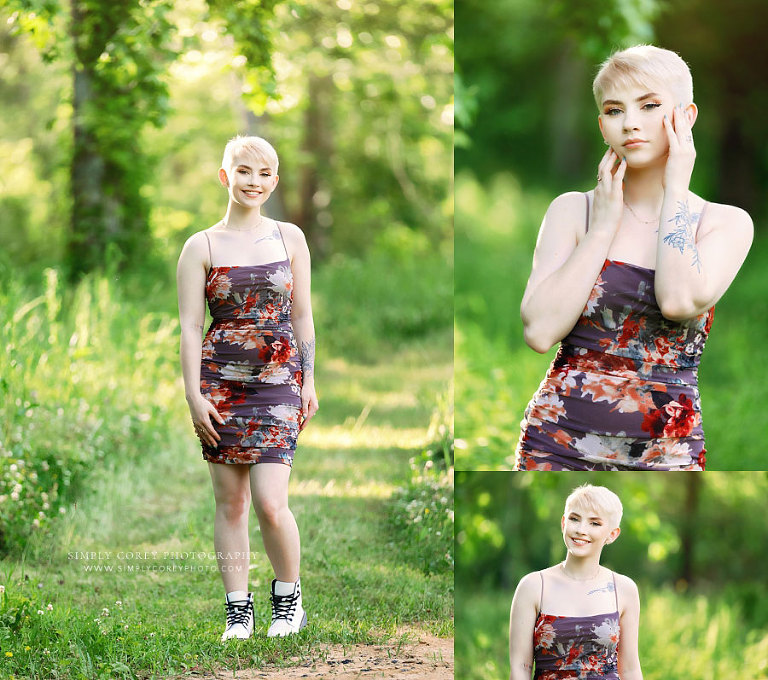 But she came back to Silver when she put on her red formal dress. He completed her look perfectly. ♥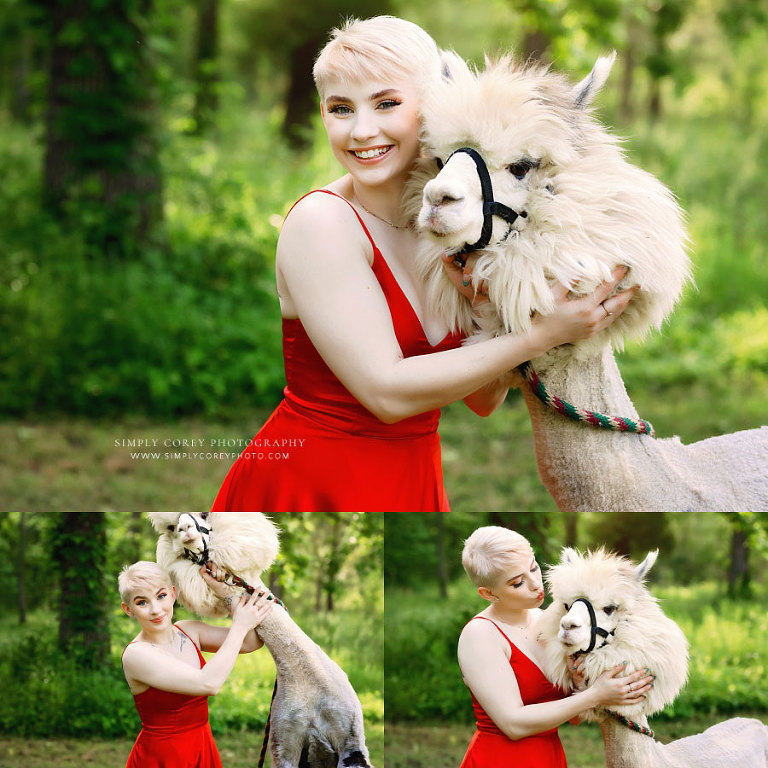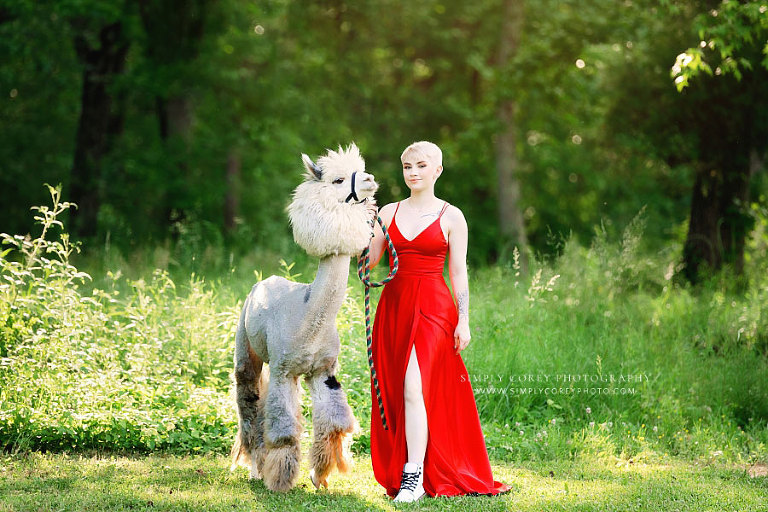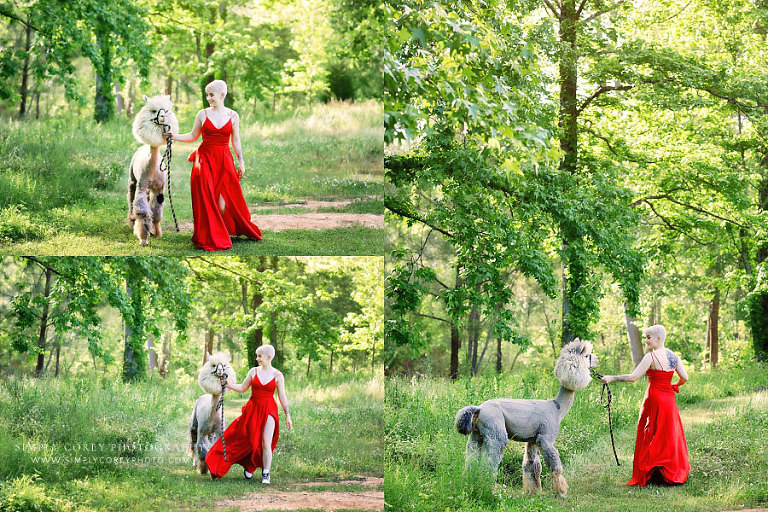 But we still had to take some solo shots …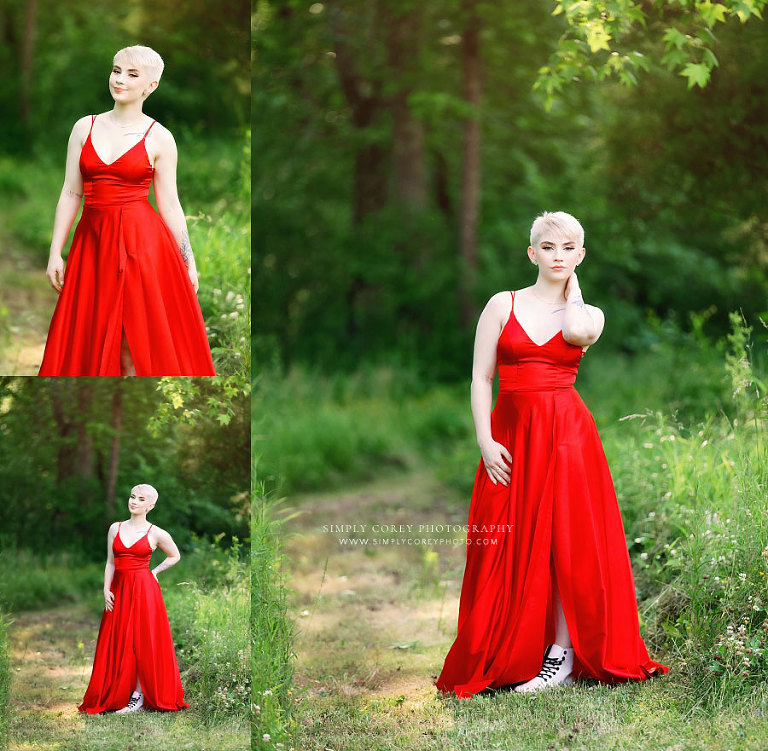 Isn't she stunning? ♥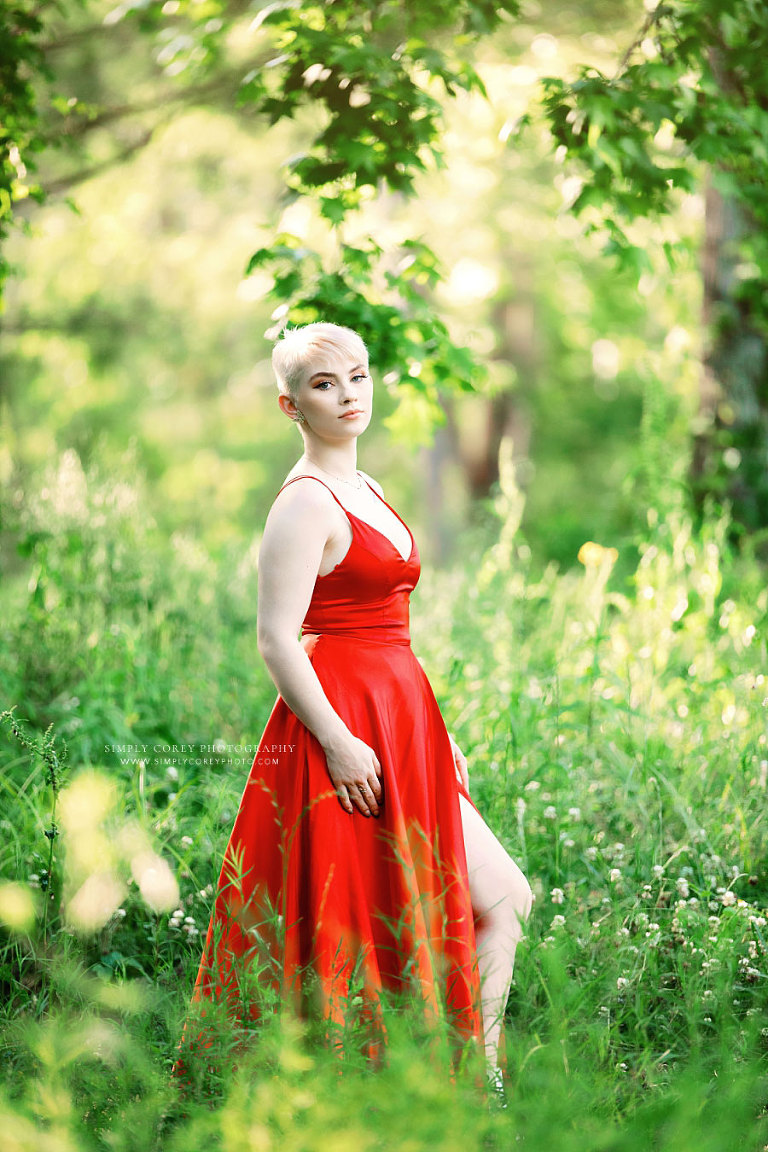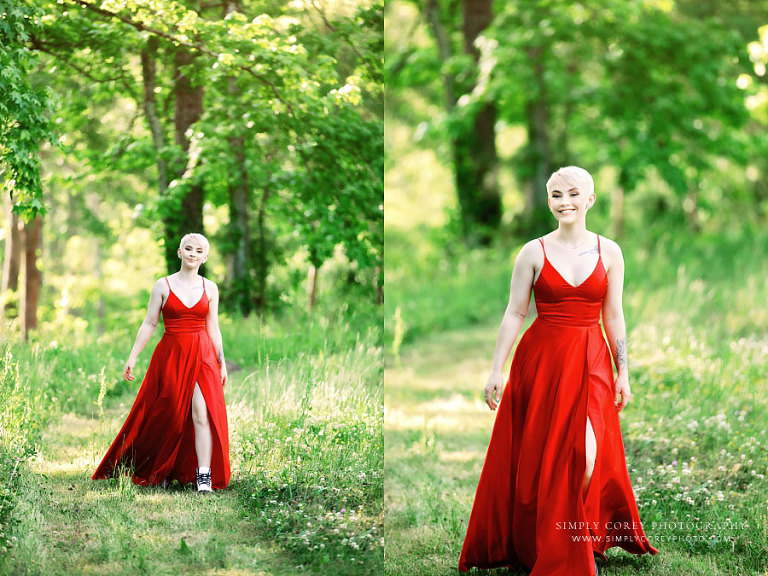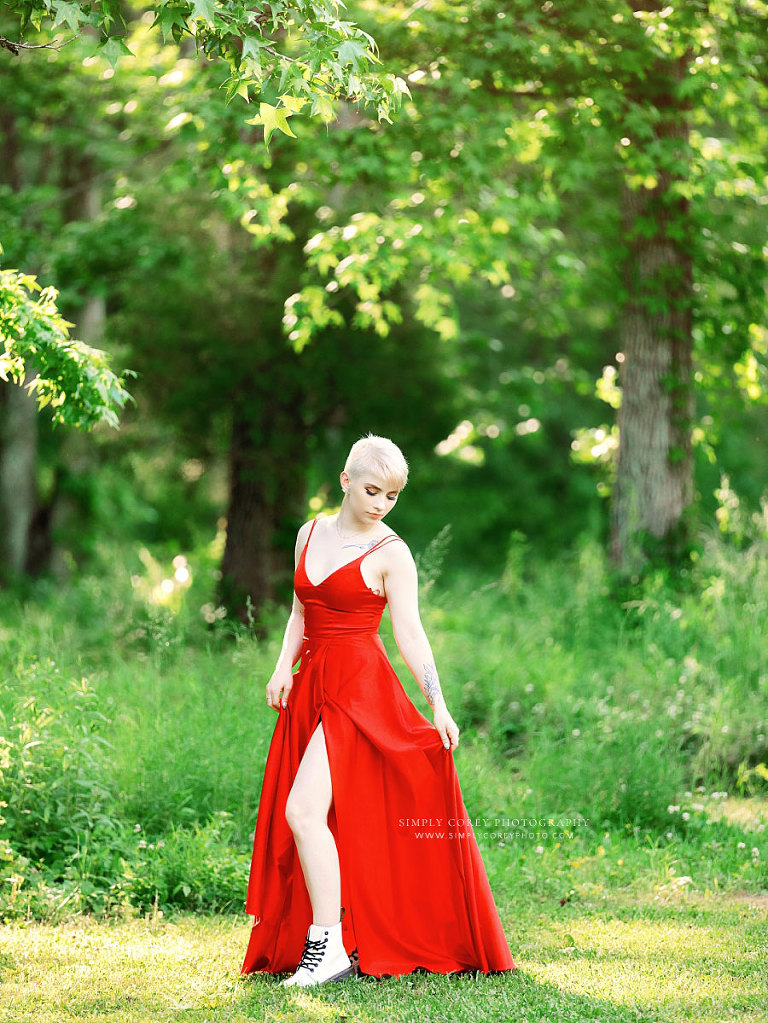 We, of course, had to include the alpacas for a few more before we finished her senior portraits …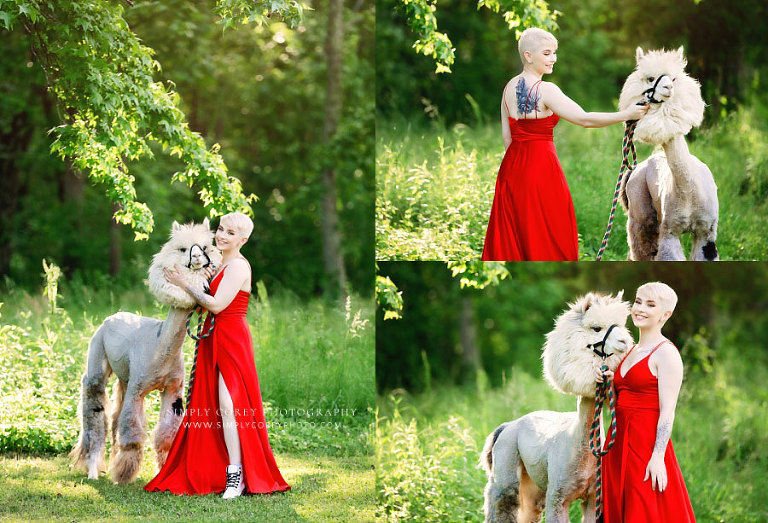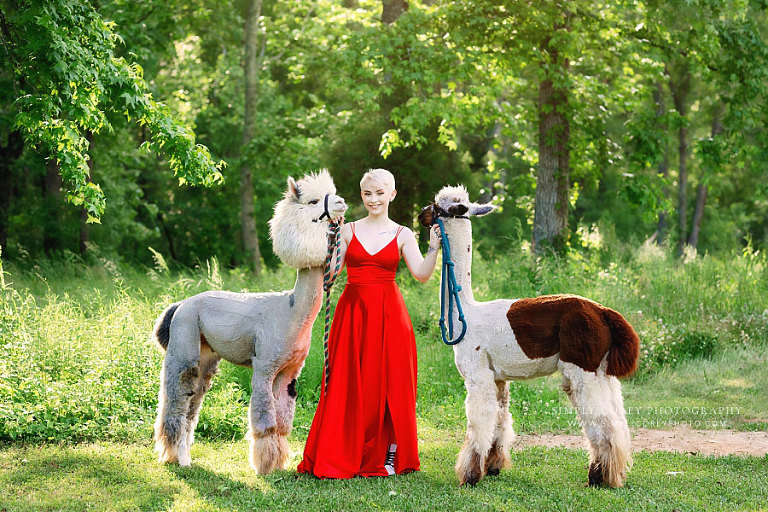 Silver wasn't too sure about her coming in for a kiss …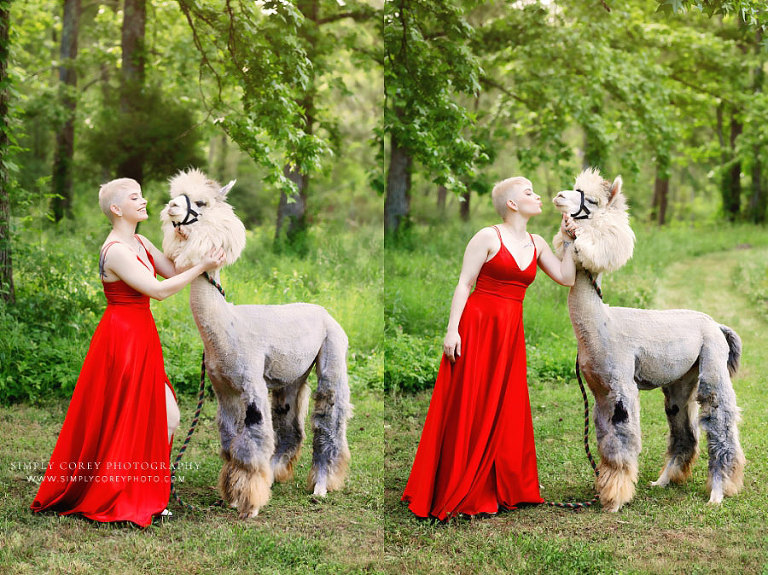 But he did decide to show off for these final photos! Meanwhile, Presleigh looks like she's been posing with alpacas all her life. Ha! The perfect ending to an amazing senior portrait session! ♥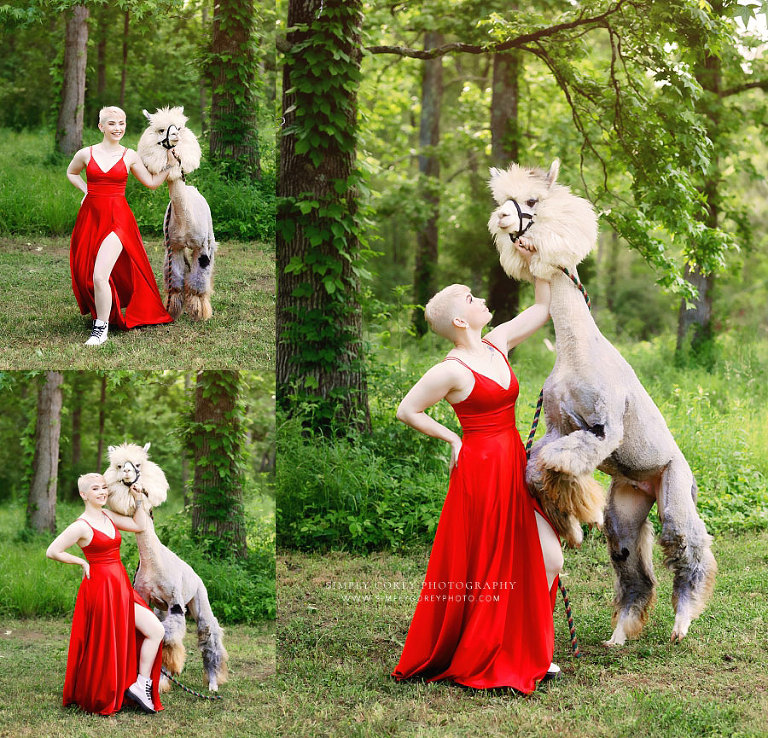 . . .
More About Atlanta Senior Portrait Photographer, Simply Corey Photography:
Simply Corey Photography is located west of Atlanta, near Douglasville, Villa Rica, Newnan, and Carrollton, Georgia. I have been a professional photographer since late 2004, and I have photographed many teens and high school seniors throughout the greater Atlanta area over the years. Teens and seniors may have their portrait sessions in the studio, at my private outdoor location, or at a location of their choice within metro Atlanta. This can be a fun downtown area, a park, or a hangout or extra-curricular spot that is meaningful to you.
Would you like more information on teen and senior portrait sessions? You're welcome to request detailed pricing and my availability by using the form on my contact page.
Members of my VIP Facebook Group and subscribers to my email newsletter receive the first announcements for exclusive photography specials, mini session announcements, and other news from time to time. Be sure to sign up! You are also welcome to connect with Simply Corey Photography on my Facebook page and Instagram!