You may remember seeing this beautiful mama's maternity session on the blog. About a month and a half later, I went to their home to photograph their newborn session. Baby Ethan was just 16 days old and everyone was just smitten. ♥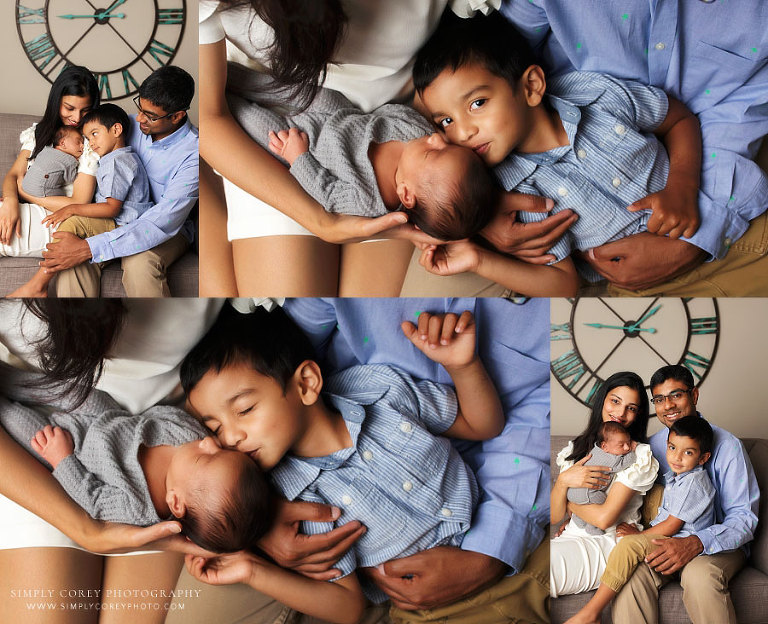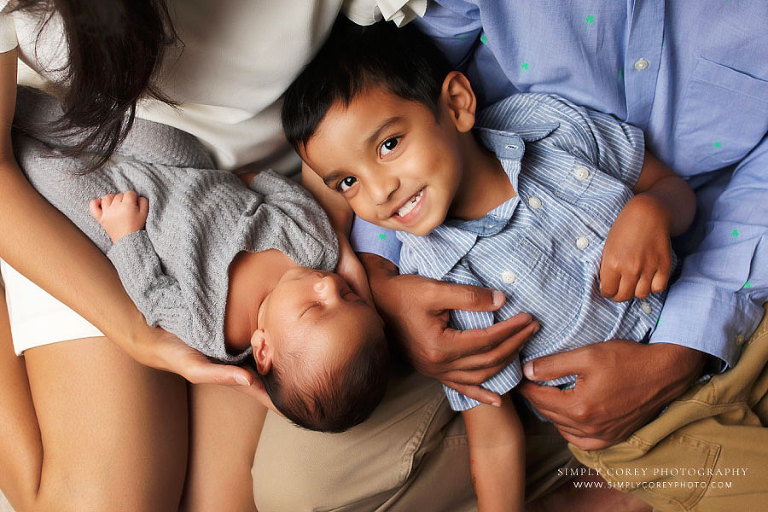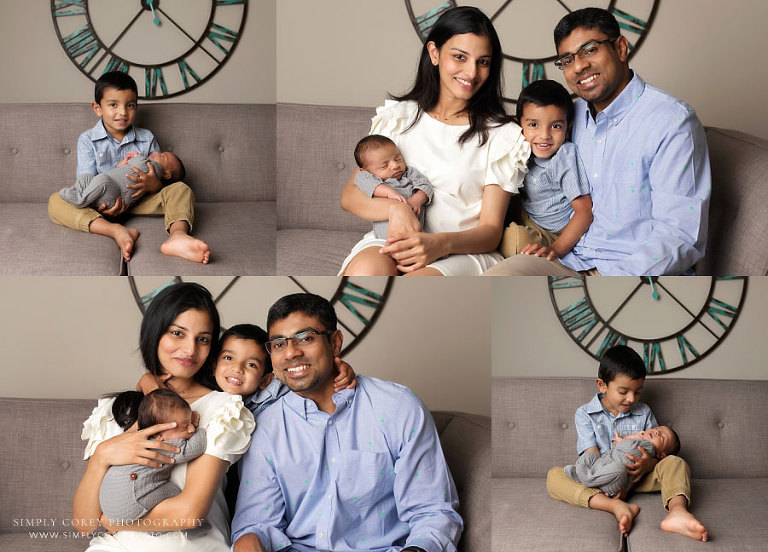 I love the "Promoted to Big Brother" shirt. He was an amazing big brother already too!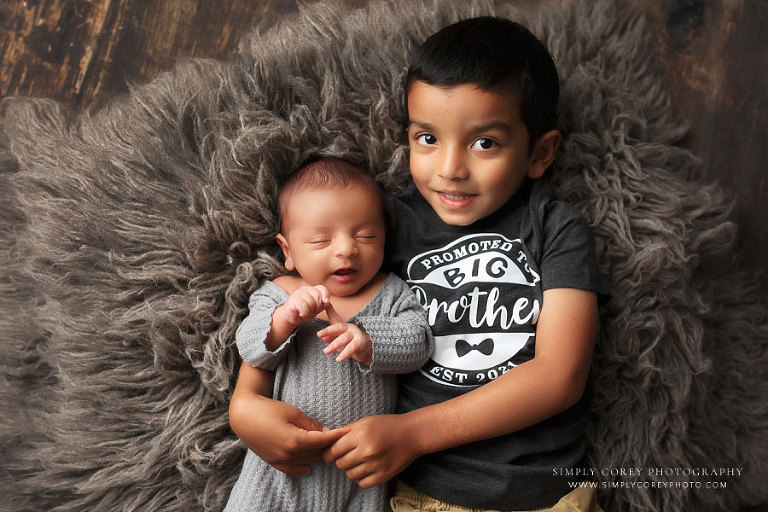 After some family portraits, we focused on their handsome new addition. He slept so well and we were able to fit in a good variety of sets!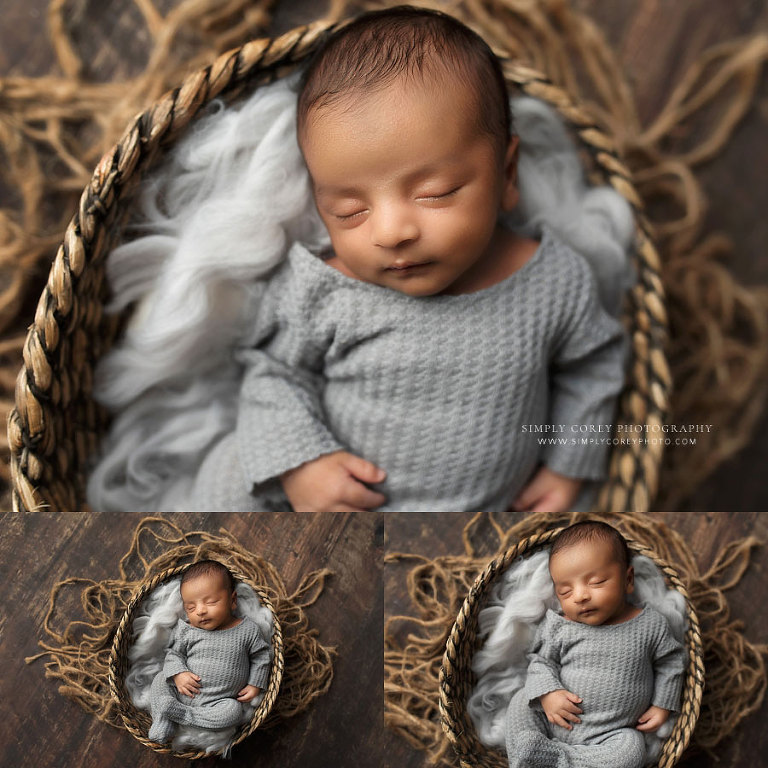 Little sleepers + little hats + little teddy bears are some of my favorites. ♥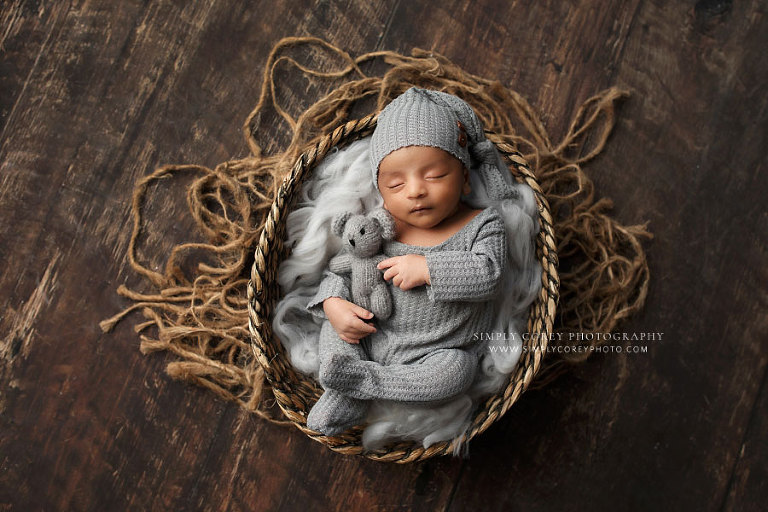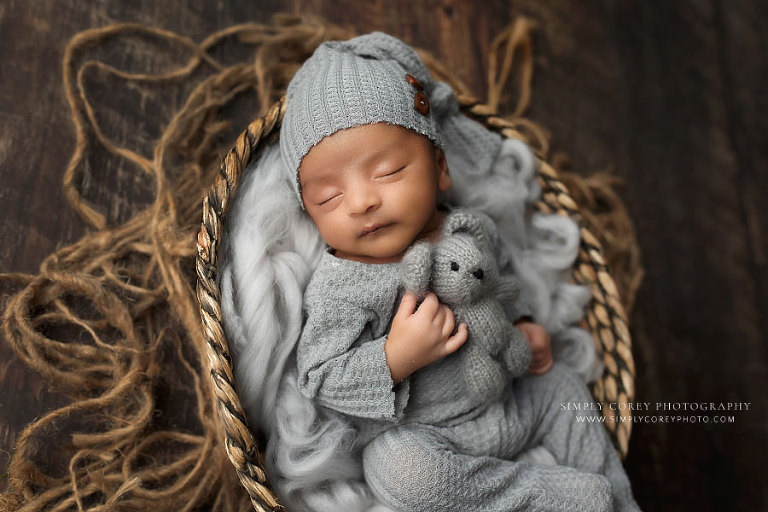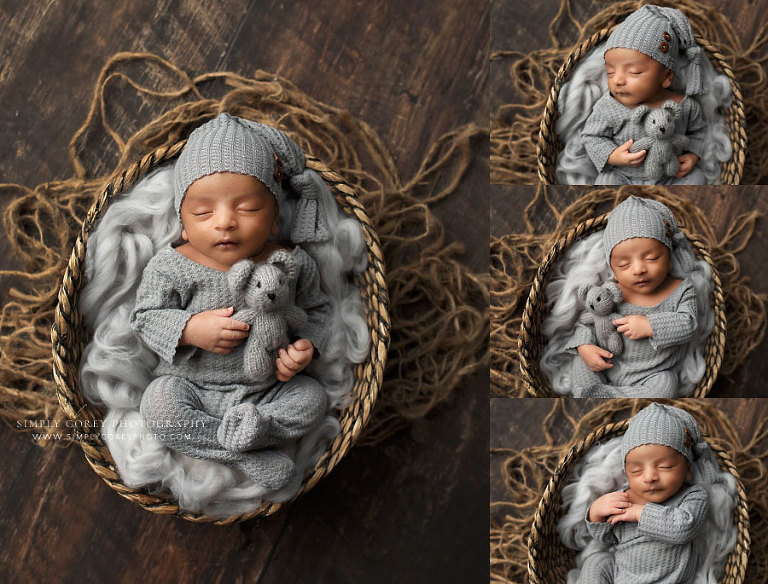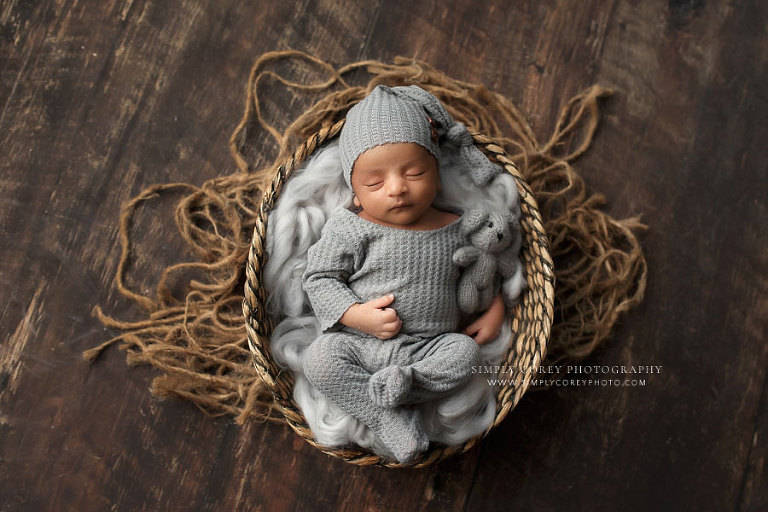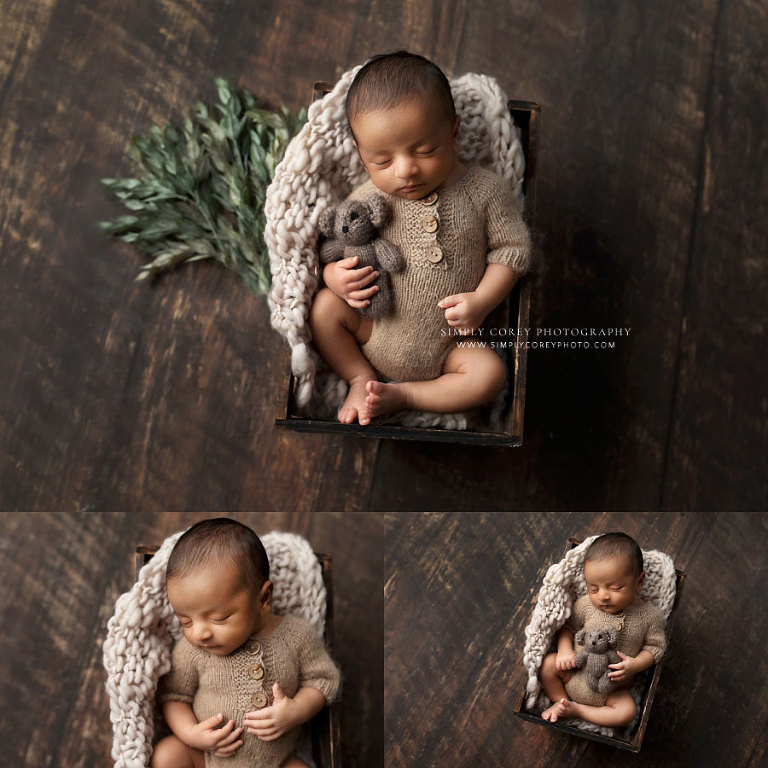 Just look at at that sweet face! ♥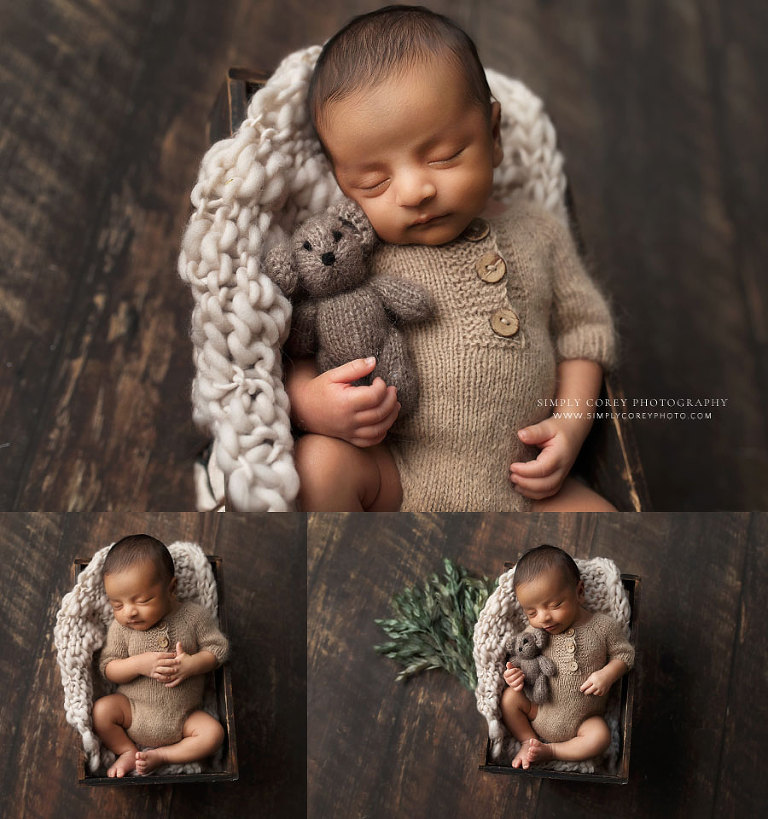 I bring a variety of props, wraps, hats, and more to my in-home newborn sessions – and I'm pretty sure we used everything I brought for Baby Ethan!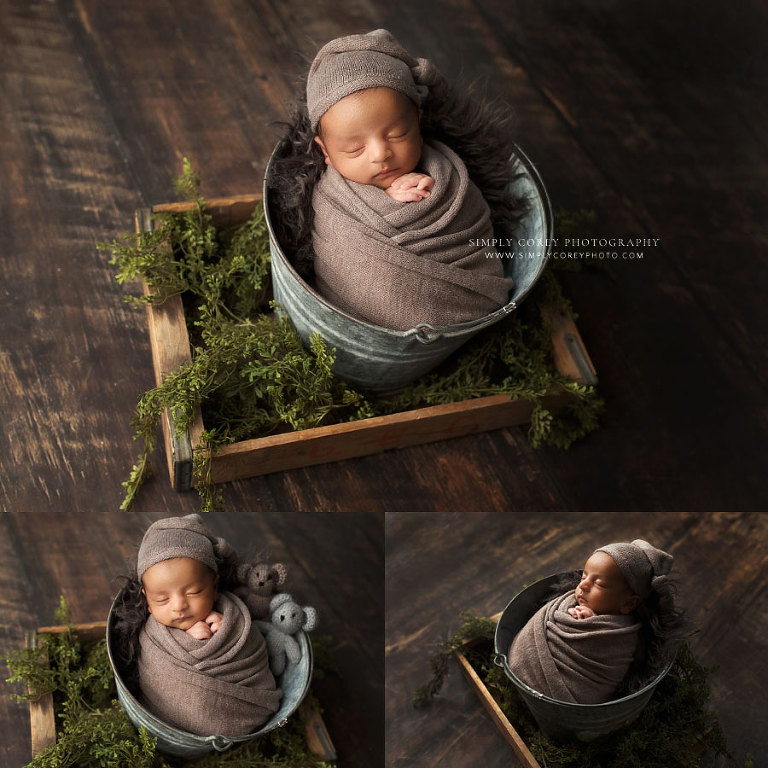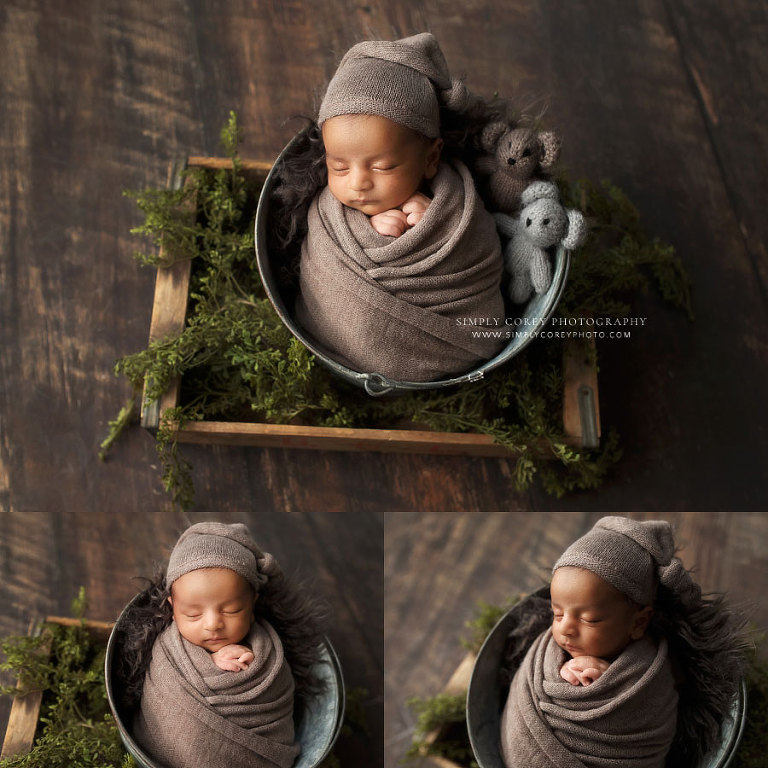 Hats on baby boys are always adorable to me. I love this ivory set on him too!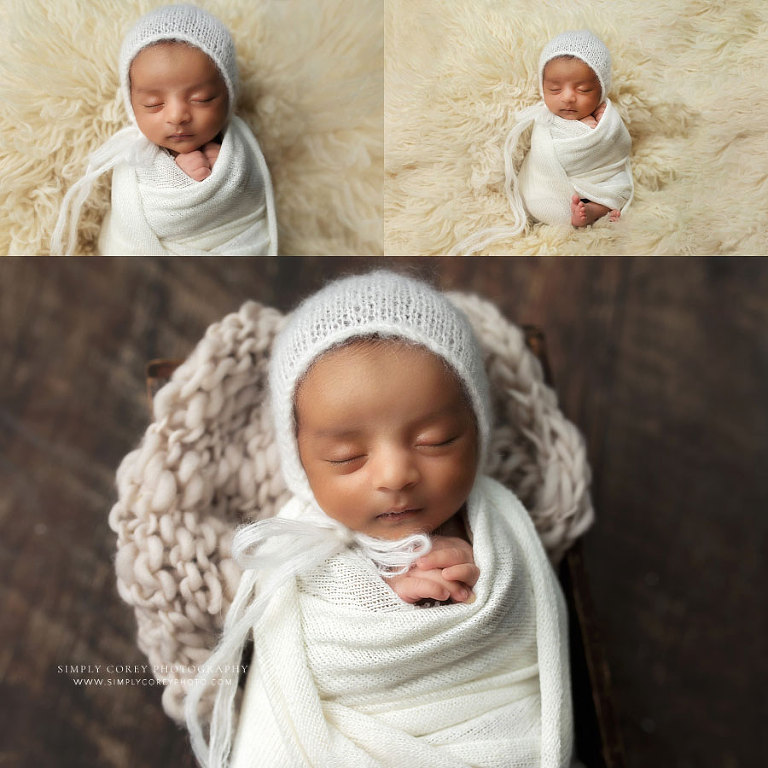 And a little blue!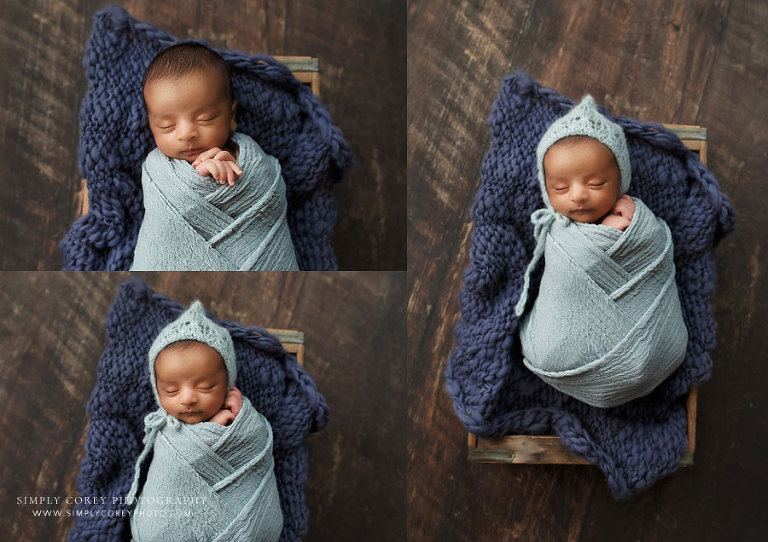 Once we finished with Ethan's solo portraits, we went outside to grab a few family photos …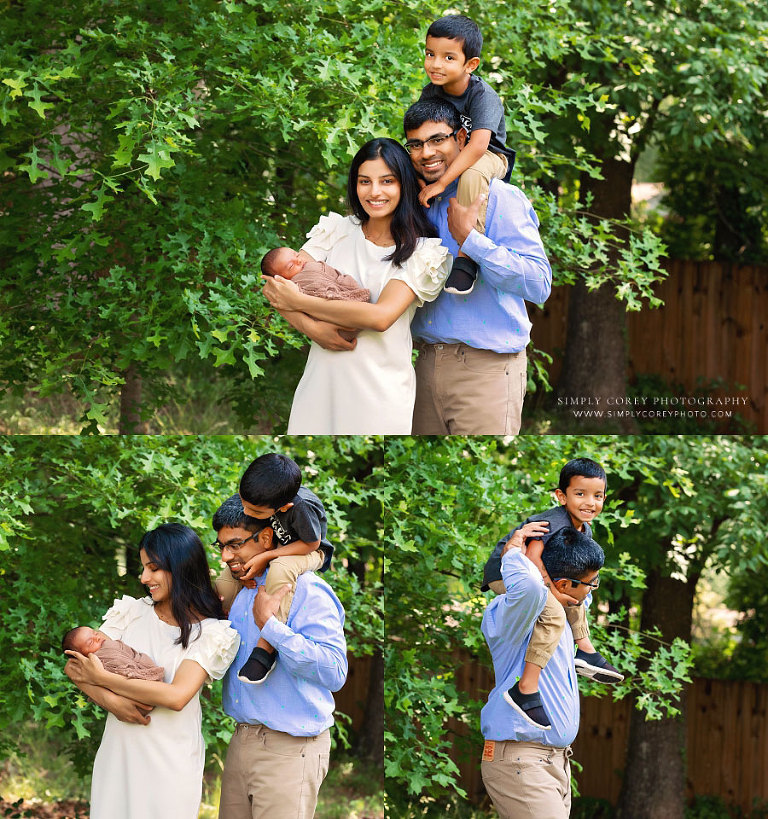 – and some with his grandma who was visiting. I love including grandparents in my portrait sessions!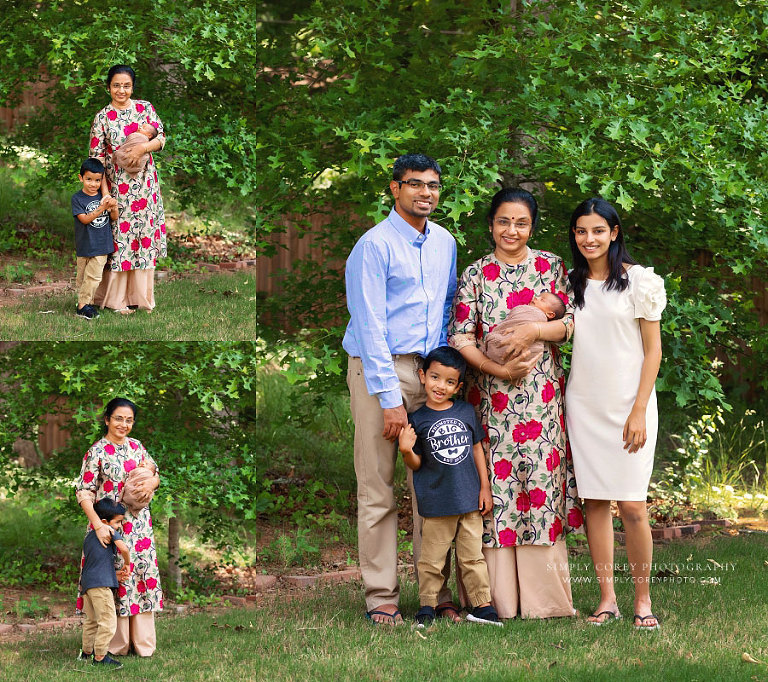 . . .
More About Atlanta Newborn Photographer, Simply Corey Photography:
Simply Corey Photography is located west of Atlanta, in the middle of Villa Rica, Newnan, Carrollton, Douglasville, and Dallas, Georgia. I have been a professional photographer for more than 17 years, and have photographed a large number of maternity, newborn, and baby milestone sessions for families throughout greater Atlanta.
Newborn sessions may be held in the studio or in your metro Atlanta home. These sessions are best held when your new baby is between five days and three weeks old. Props, outfits, hats, headbands, and wraps are all provided!
Maternity sessions are also available between 30 and 36 weeks, and baby milestone sessions are offered throughout your baby's first year.
You are welcome to request detailed pricing and my availability for all types of portrait sessions by using the form on my contact page.
Members of my VIP Facebook Group and subscribers to my email newsletter are the first to receive announcements for exclusive photography specials, mini session announcements, and other news from time to time. I'd also love for you to follow Simply Corey Photography on Facebook and Instagram!