I shared this family's maternity session yesterday, and now I am sharing their beautiful baby girl's newborn session! She was a tiny little beauty, weighing about five and a half pounds when she was born – and she slept like a champ! We were able to do several sets and her session consisted of a mix of neutrals and rich colors. I can't even pick which set is my favorite because I love them all!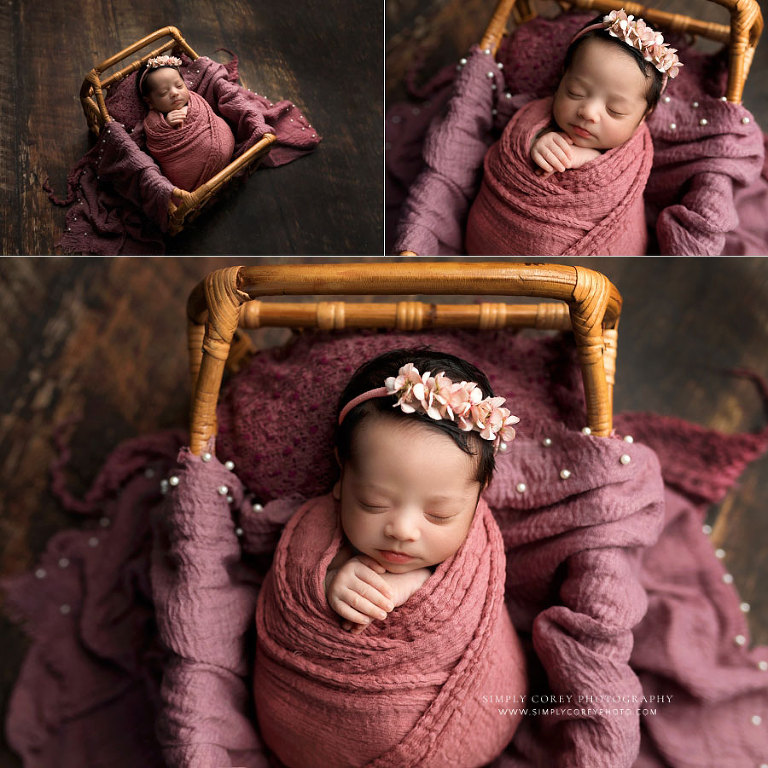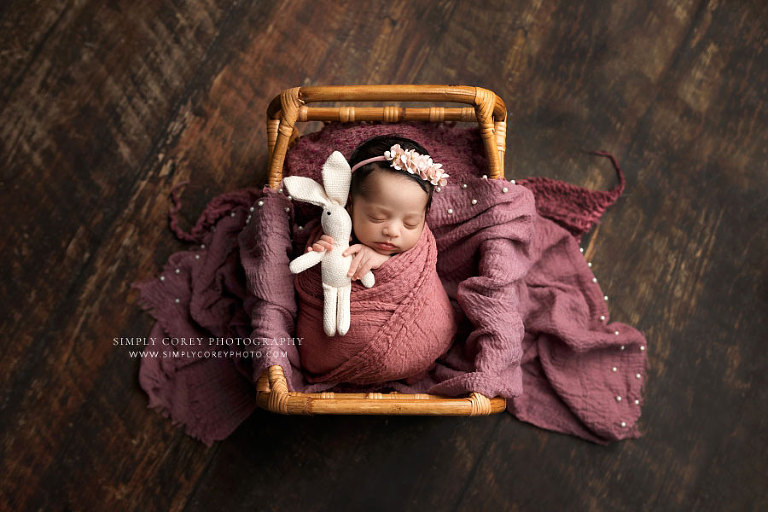 These dark pinks were perfect for her. And I am a little addicted to having each newborn I photograph hold a little lovey. I just think it's adorable! This sweet girl look so precious with one of my little bunnies.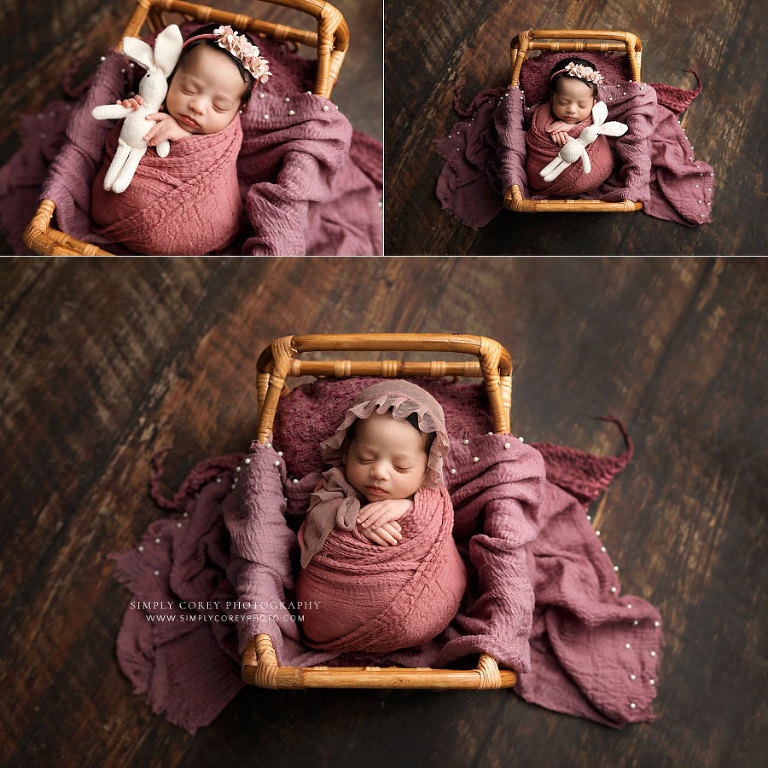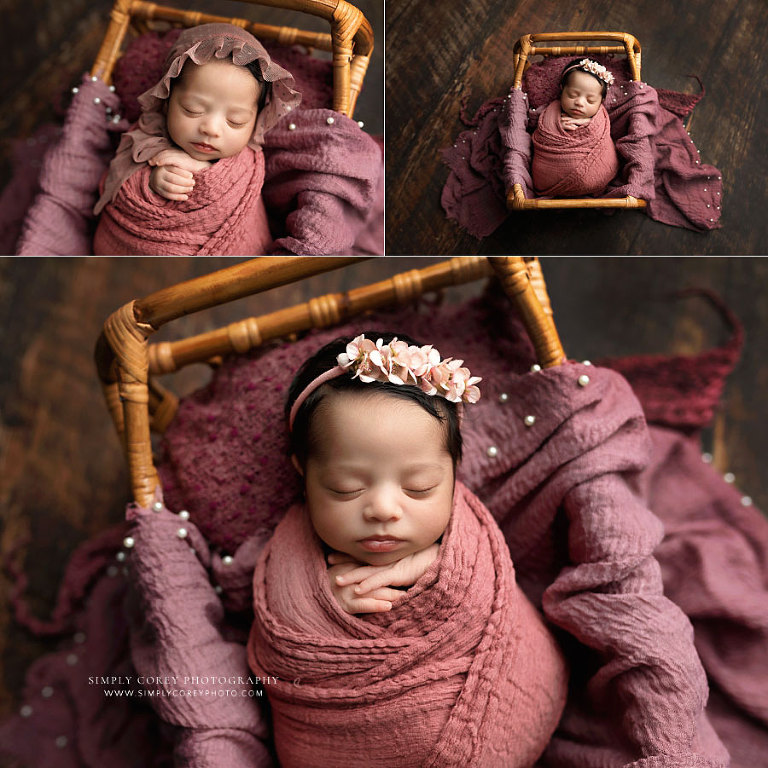 Next, we did a neutral set with a little succulent flower crown …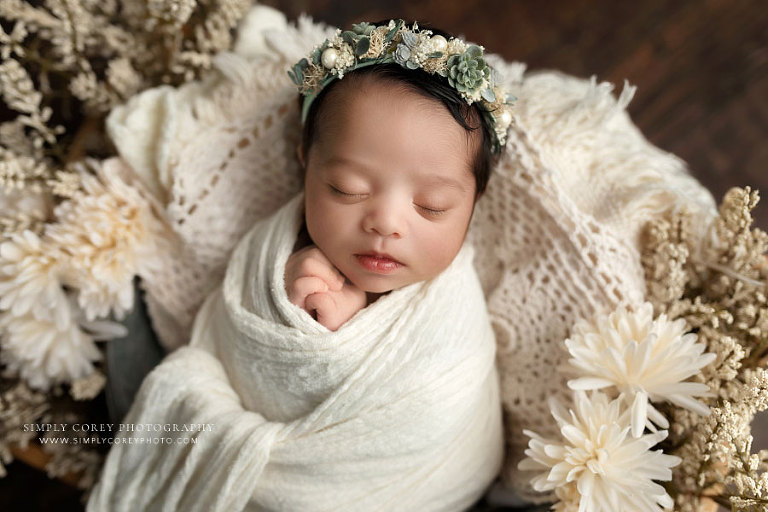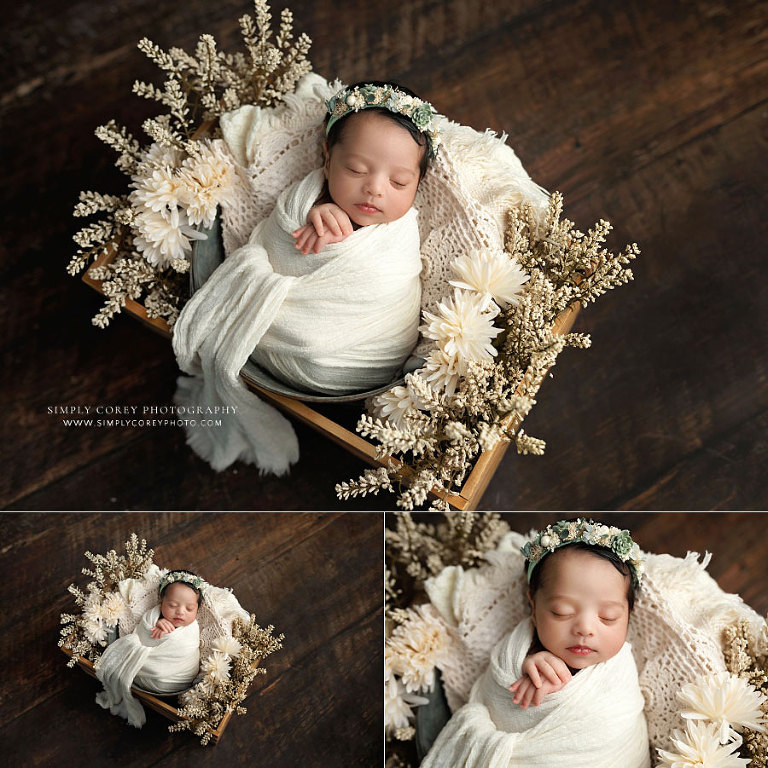 Then we kept the ivory wrap but switched everything else up. This little rug added the perfect touch of color!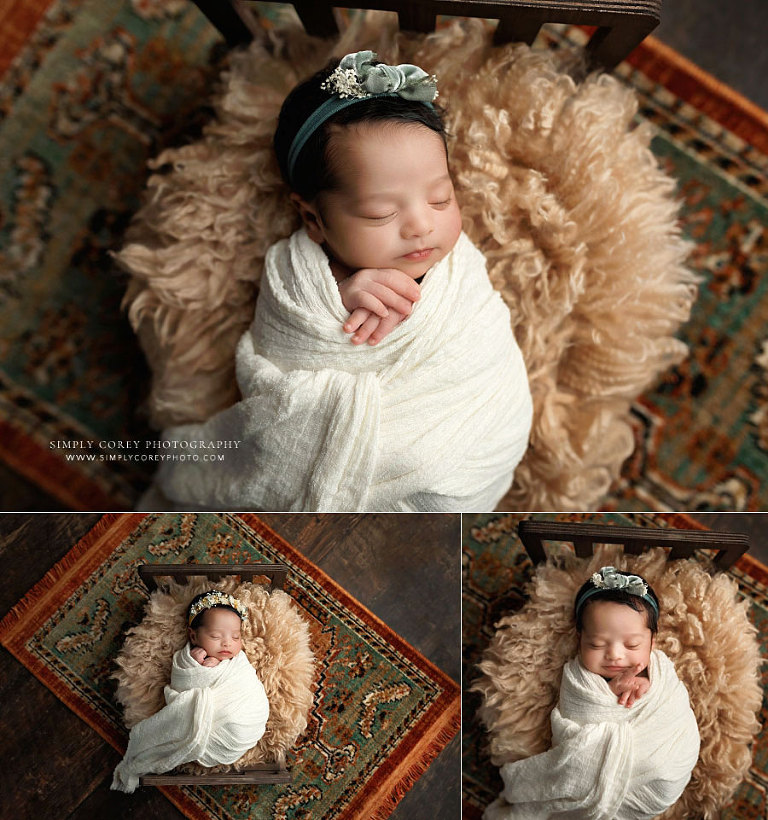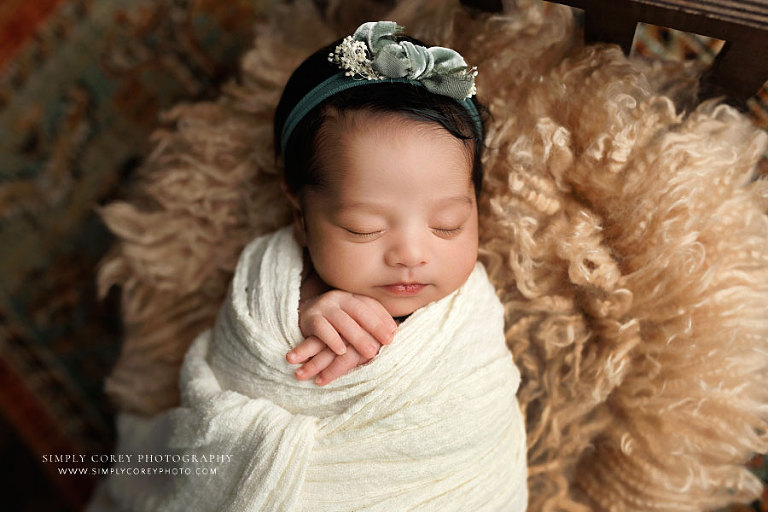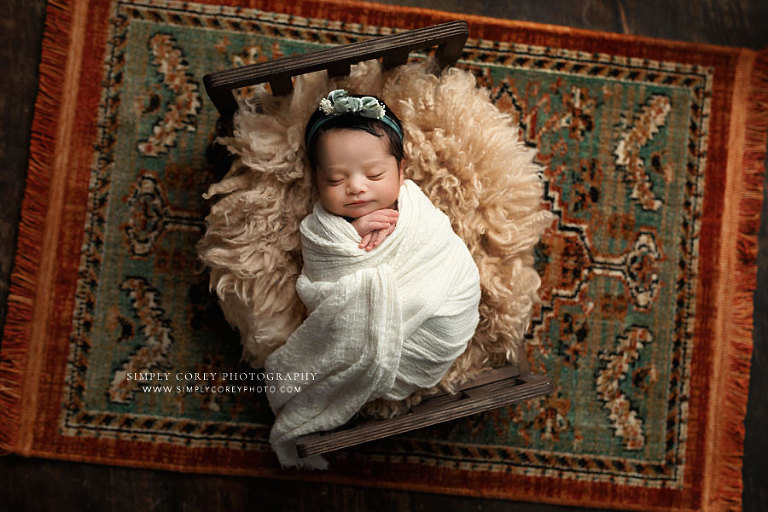 I kept her on the same set, but switched her wrap to this mustard gold color and added another flower crown (another one of my favorites to use during newborn sessions). Baby girl looked amazing in every color we put her in!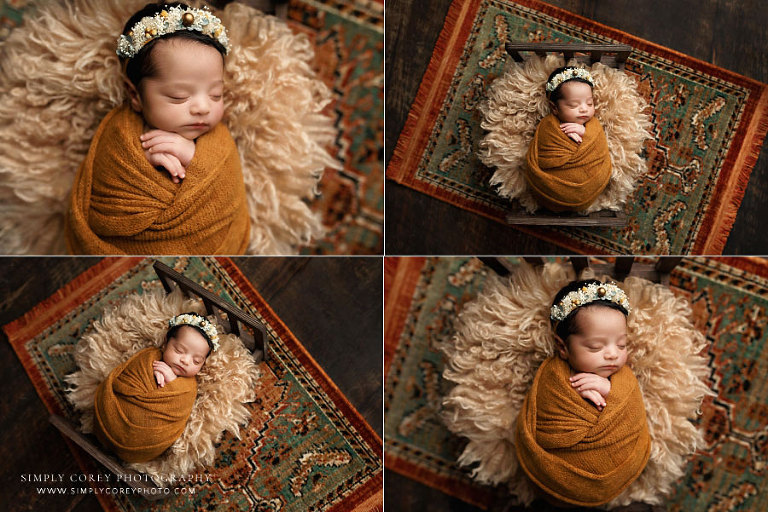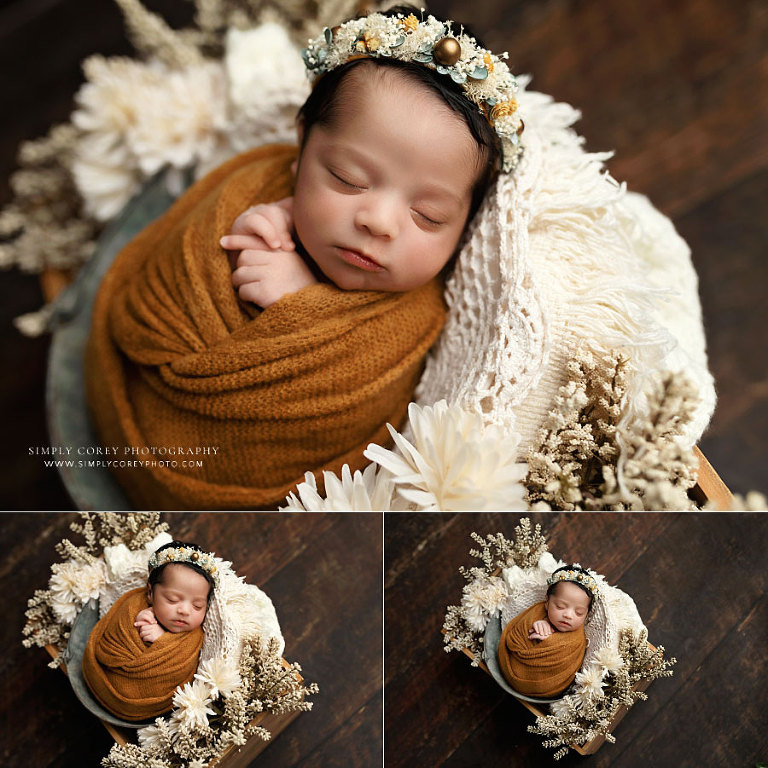 And a couple more sets …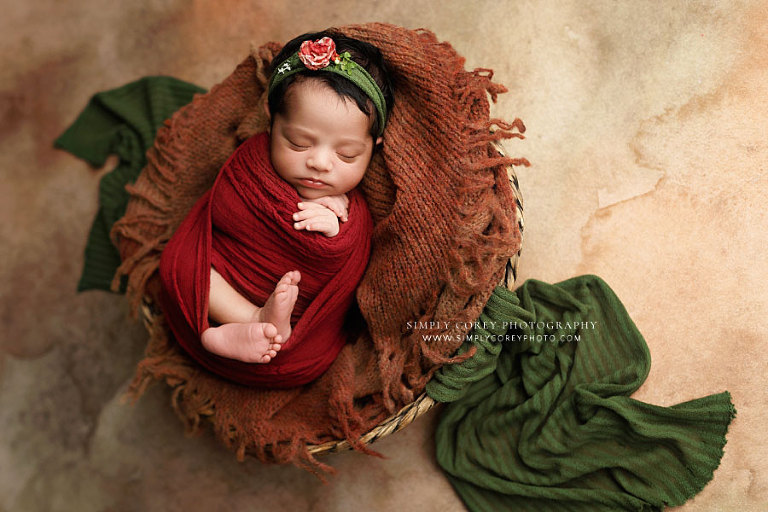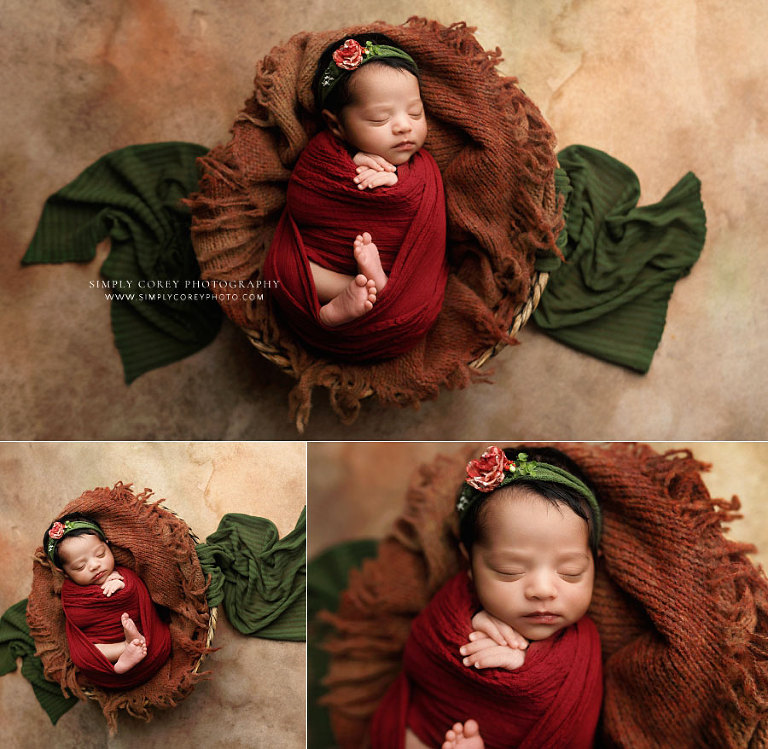 I love that we were able to get such a large variety of looks for this little beauty's newborn session!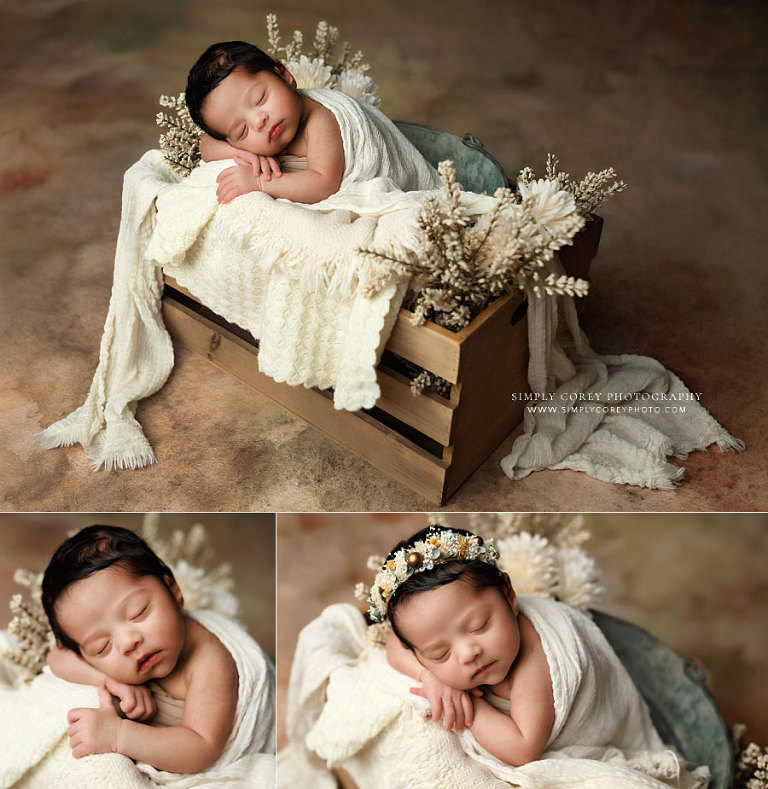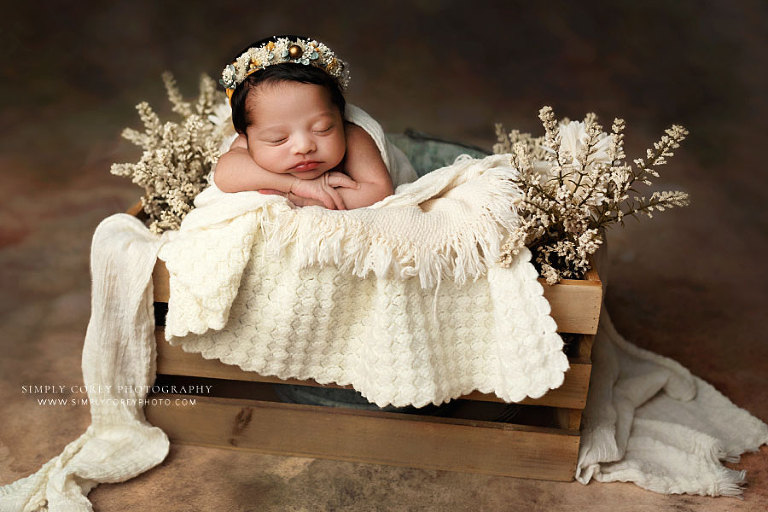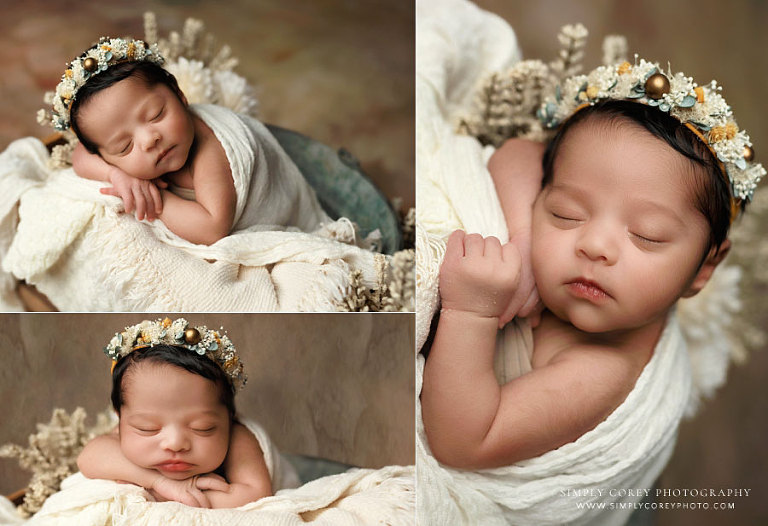 And remember how I said I knew this young man would be a great big brother at their maternity session? I was right! And just look at that smile on his baby sister's face. She knows it too! ♥
After a lot of studio photos of just baby, we did some family portraits around their home.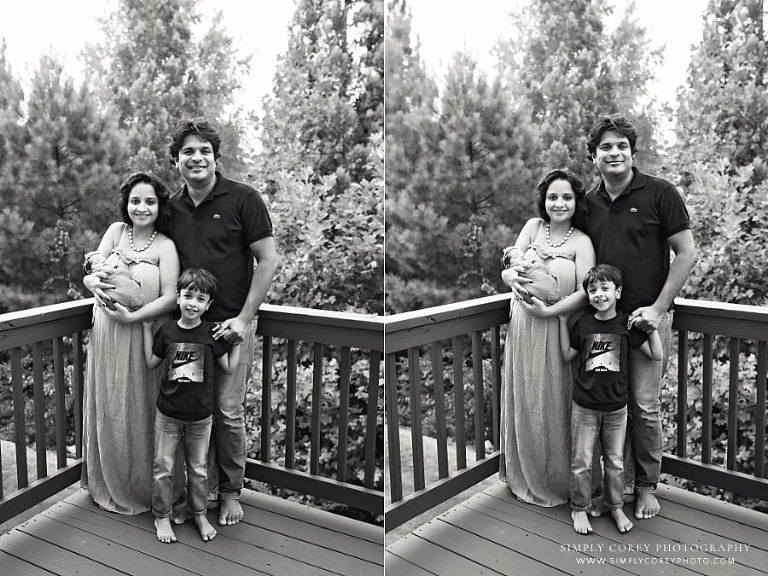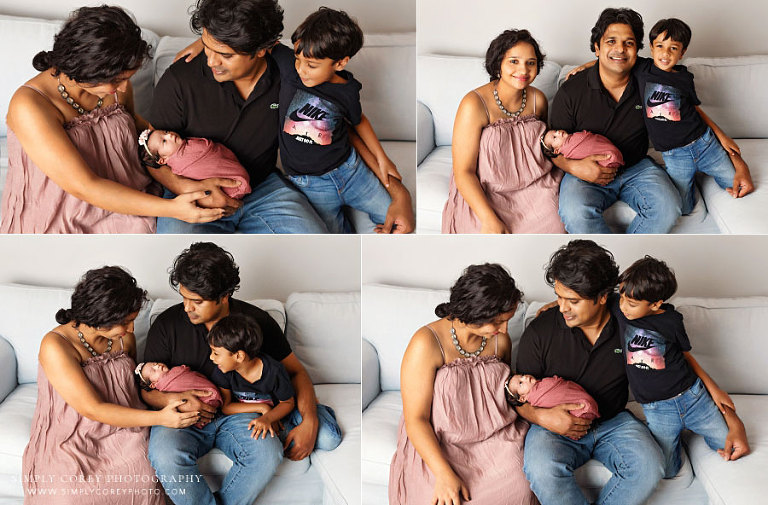 Sitara had had enough by the very end, but we still captured some precious moments! ♥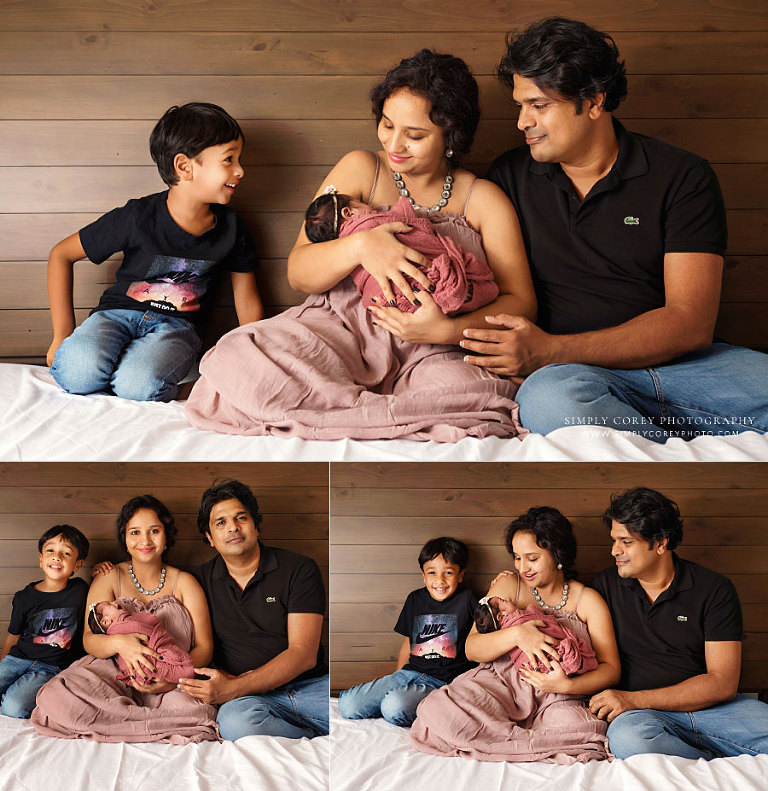 . . .
MORE ABOUT ATLANTA NEWBORN PHOTOGRAPHER, SIMPLY COREY PHOTOGRAPHY:
Simply Corey Photography is located west of Atlanta, not far from Villa Rica, Newnan, Douglasville, Dallas, and Carrollton, Georgia. I have been a professional photographer since the end of 2004, and I have had the honor of photographing a large variety of maternity, newborn, and baby milestone sessions for families throughout the greater Atlanta area for almost 18 years.
Newborn photography sessions are available in the studio or in your metro Atlanta home. These sessions are best held when your new baby is between one to two weeks old, but portrait sessions are available for older newborns too.
Maternity portrait sessions are available in the studio, at my private outdoor location, and on-location. I recommend you have your maternity session between the 30th and 36th week of your pregnancy.
A variety of baby milestone sessions are available in the studio for baby's first year. Discounts are offered when you have multiple sessions through age two!
Interested in booking a photography session? You're welcome to request detailed pricing and my availability for portrait sessions by using the form on my contact page.
Members of my VIP Facebook Group and subscribers to my email newsletter are the first to receive announcements for exclusive photography specials, mini session announcements, and other news from time to time. Follow Simply Corey Photography on Facebook and Instagram.