This handsome baby boy came to me last spring for his one-year session. Isn't he a cutie? Daniel has the best big blue eyes and he was full of expressions! I loved his little suspenders from H&M too!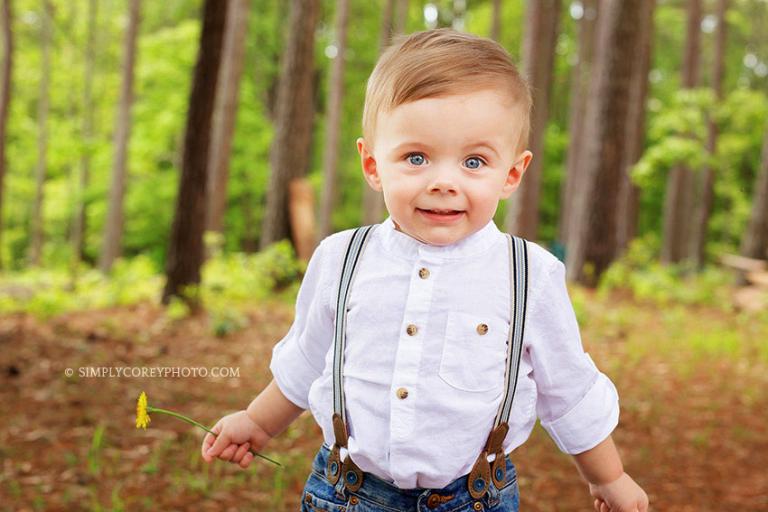 So glad we found dandelions and had my rocking chair during his portrait session. One-year-olds sure are busy little people, and Daniel was no exception!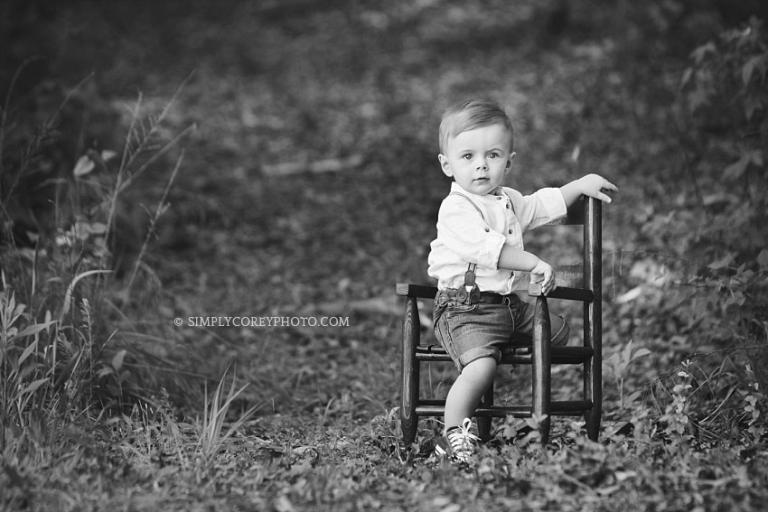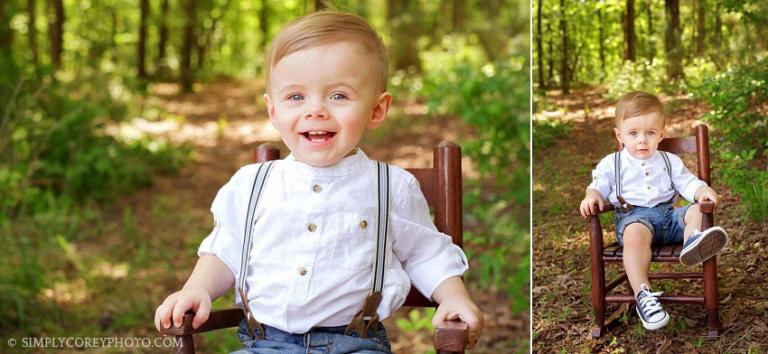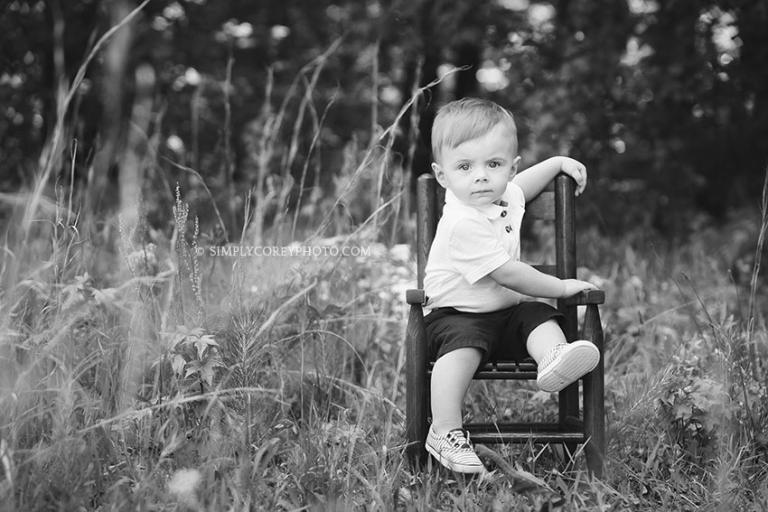 Daniel wasn't too sure about standing near the flowers, so Mom played some of his favorite music on her phone to try and distract him into staying in one spot. He ended up staying where we put him – and dancing along to the music! It was so cute!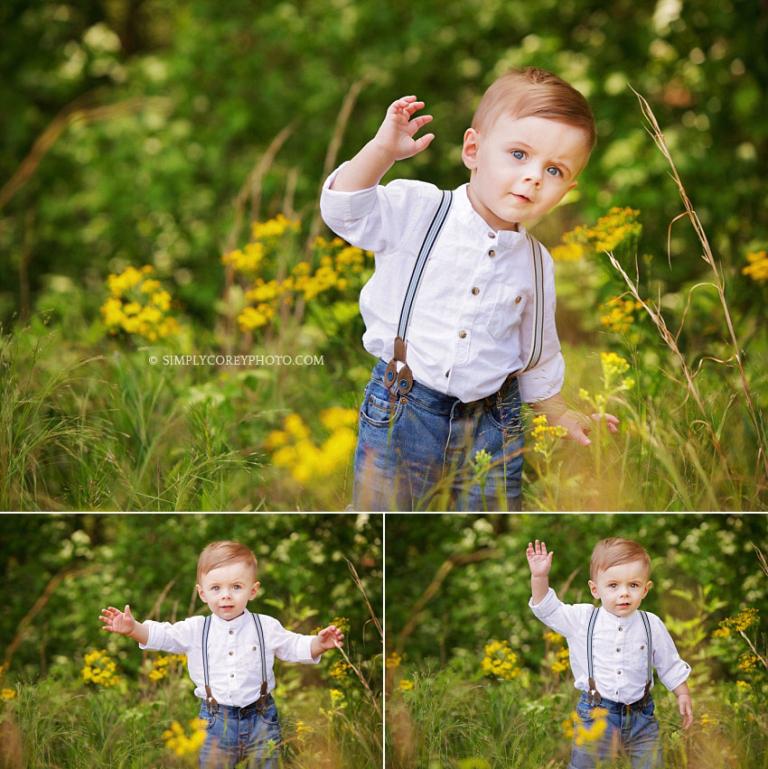 I am all about some smiley babies, but there is also something about a good serious face that gets me every time. Daniel's was just perfect. ♥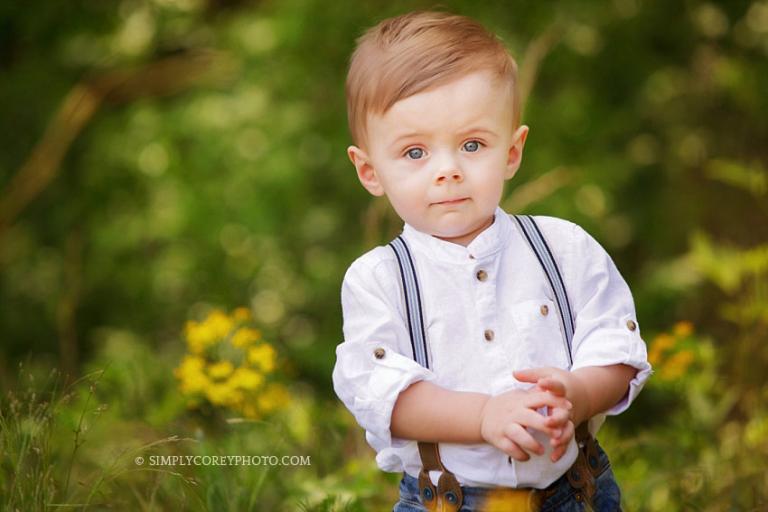 . . .
More About Newnan Baby Photographer, Simply Corey Photography:
Simply Corey Photography is located in West Georgia, near Newnan, Carrollton, Douglasville, Villa Rica, and Bremen. I started my photography business at the end of 2004 and have had the privilege of photographing many babies, toddlers, and children with their families throughout metro Atlanta since then.
Families have the option of coming to my home studio or private outdoor location for a custom portrait session or have me come to their home for a lifestyle family session within greater Atlanta.
Would you like more information? I have put together some information together for baby milestone sessions with Simply Corey Photography, as well as several other types of portrait sessions. Each link provides examples of my work, what to expect, and starting rates. Baby milestone sessions, baby's first-year collections, and custom family portrait sessions are all available with Simply Corey Photography. You may request detailed pricing and my availability by sending me an email!
Subscribers to my email newsletter receive the first announcements for exclusive photography specials, mini session announcements, and other news from time to time. Be sure to sign up!
You are also welcome to connect with Simply Corey Photography on Facebook and Instagram! I share recent photography sessions, past work, and even a little bit of my everyday often.
What to wear inspiration for your portrait session can also be found on the Simply Corey Photography Pinterest boards.