This beautiful young lady came to my location just last month for her senior portrait session. She was a little shy, but she trusted me and my craziness, and you would never guess she wasn't completely comfortable in front of the camera! She did absolutely amazing and we got such a great variety during her session. It was very hard to narrow down my favorites when editing and blogging!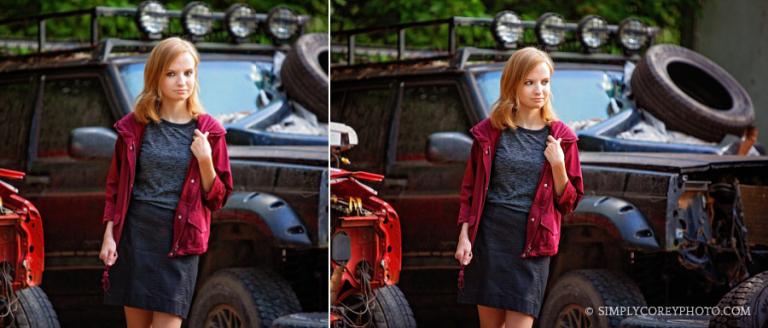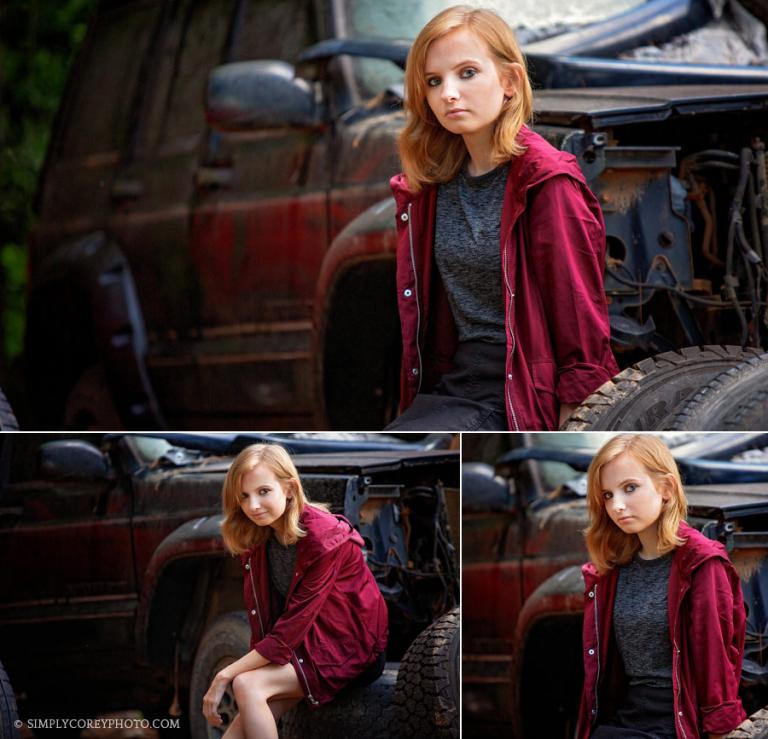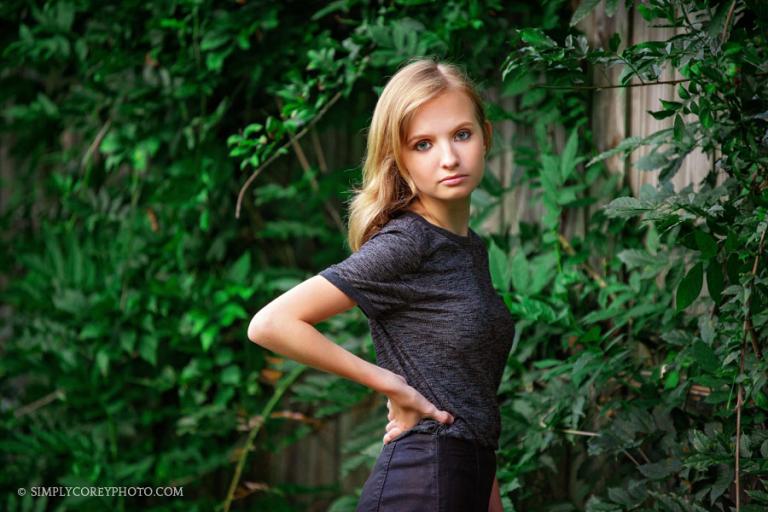 Seriously. A natural.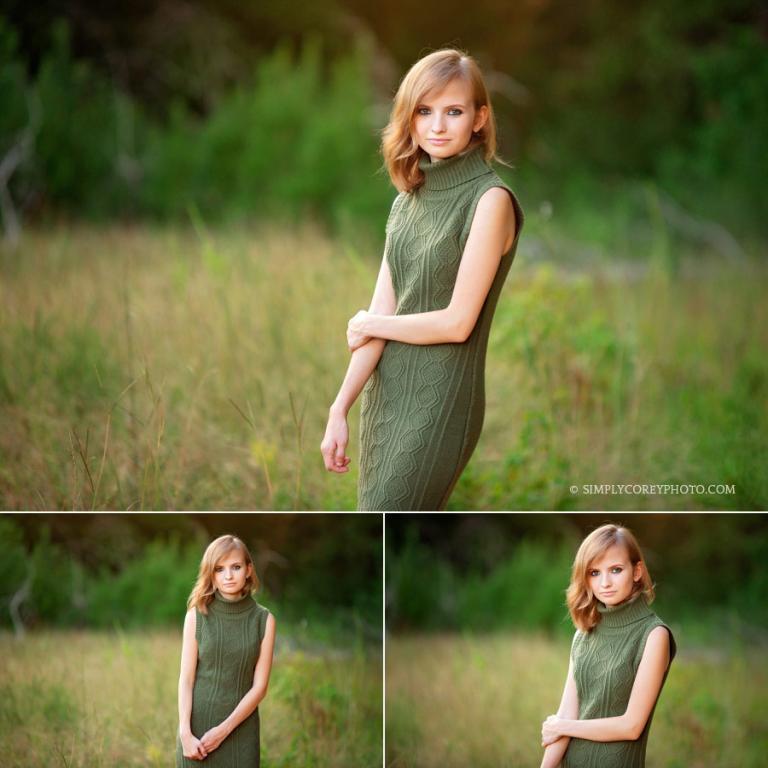 Miss Caroline looks just like a model and I love this green dress on her!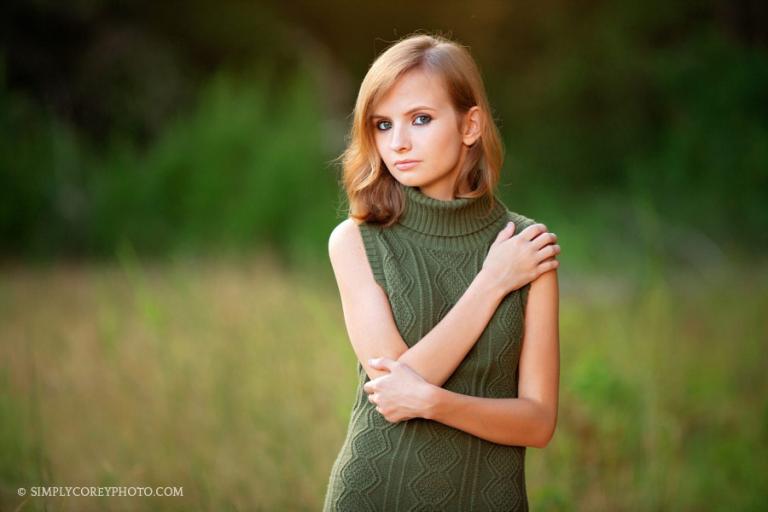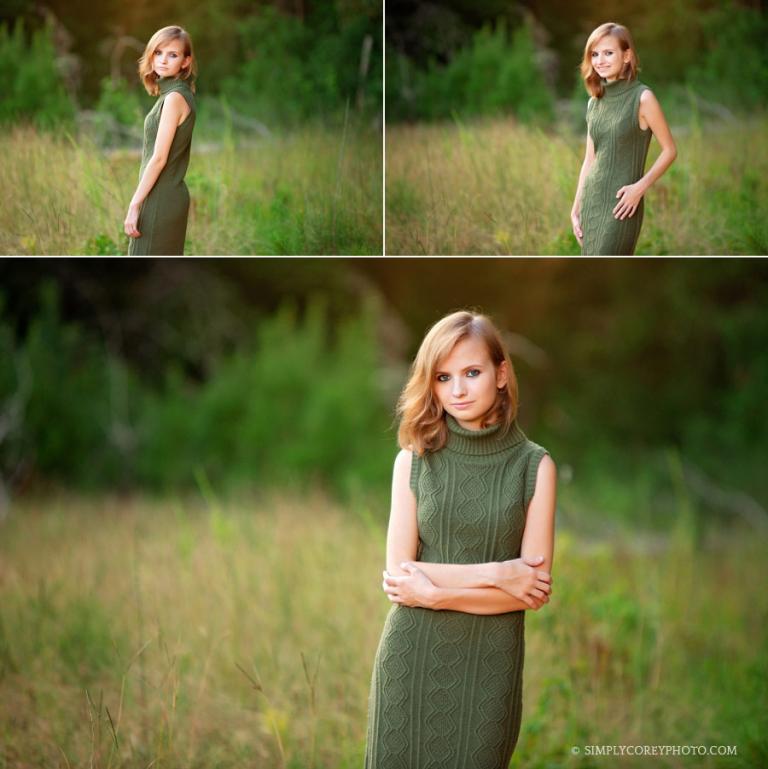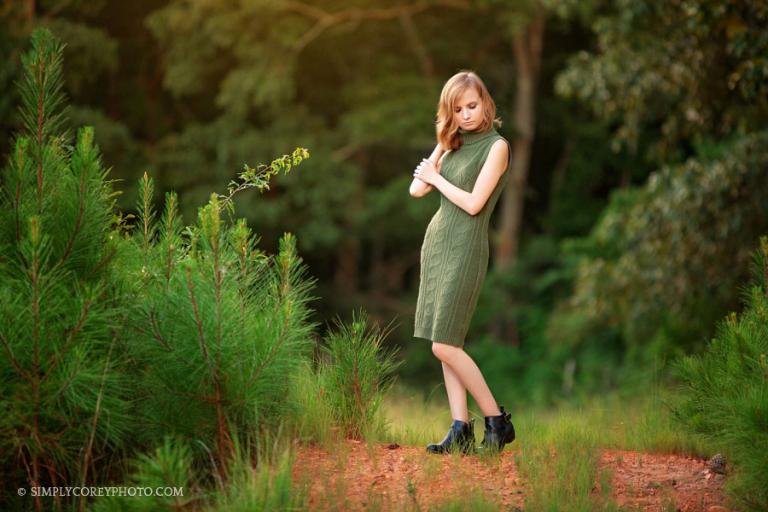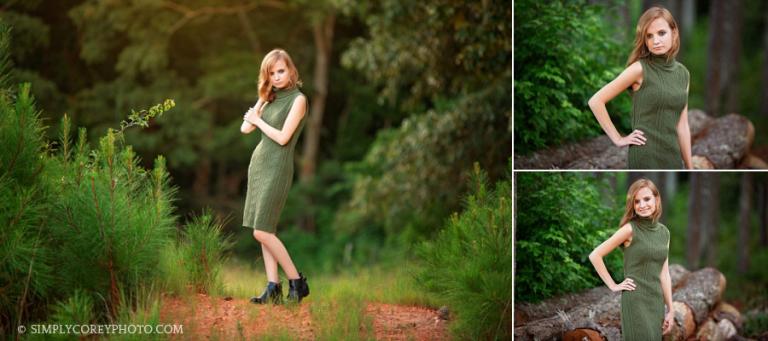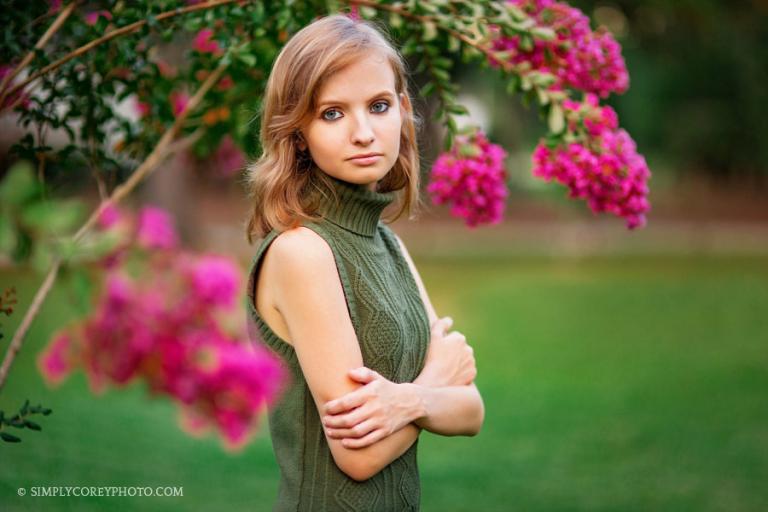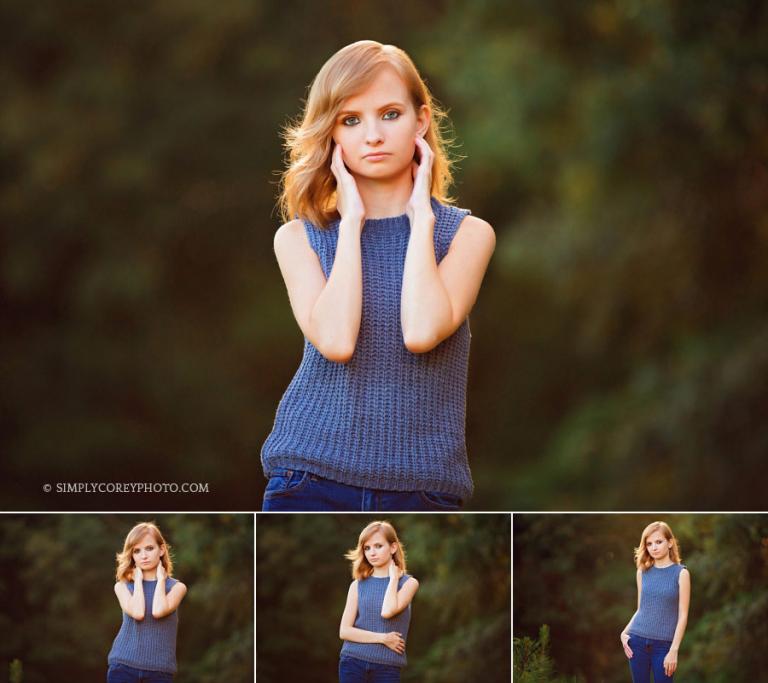 She had an amazing "serious look" but I love how her smile lit up her whole face!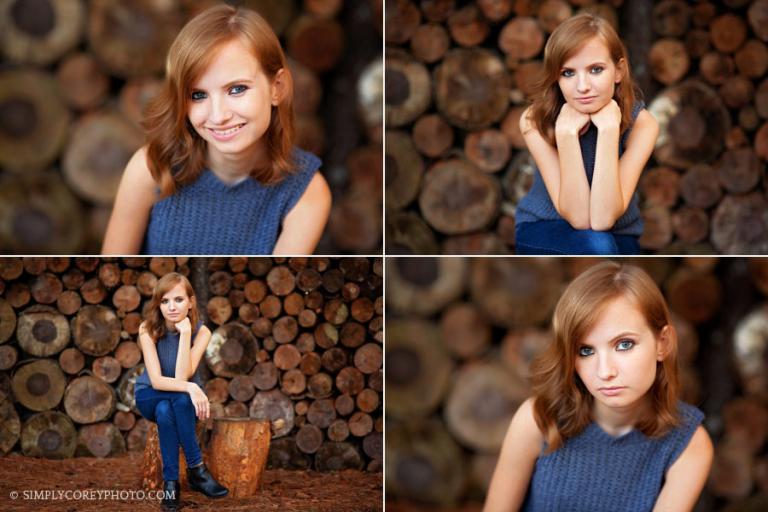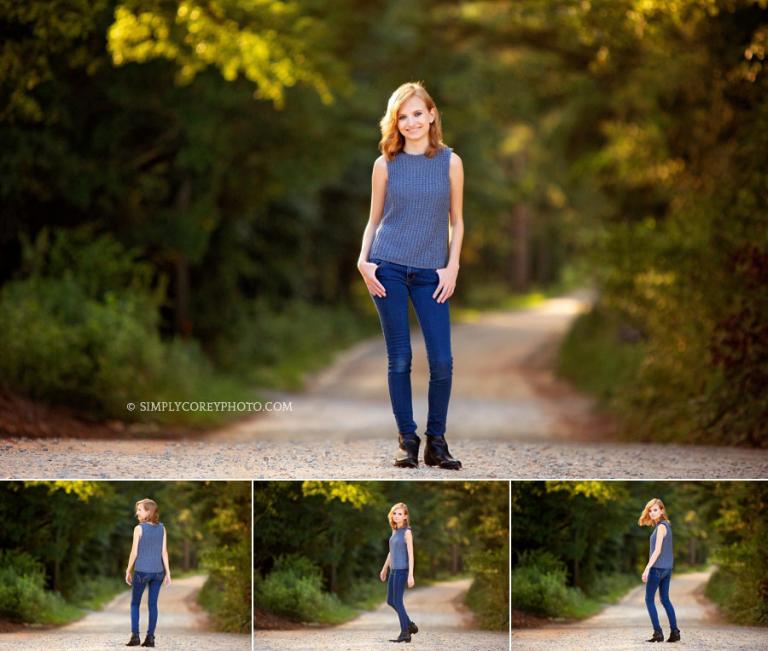 It was a pleasure photographing you, Caroline, and I hope you have a wonderful senior year!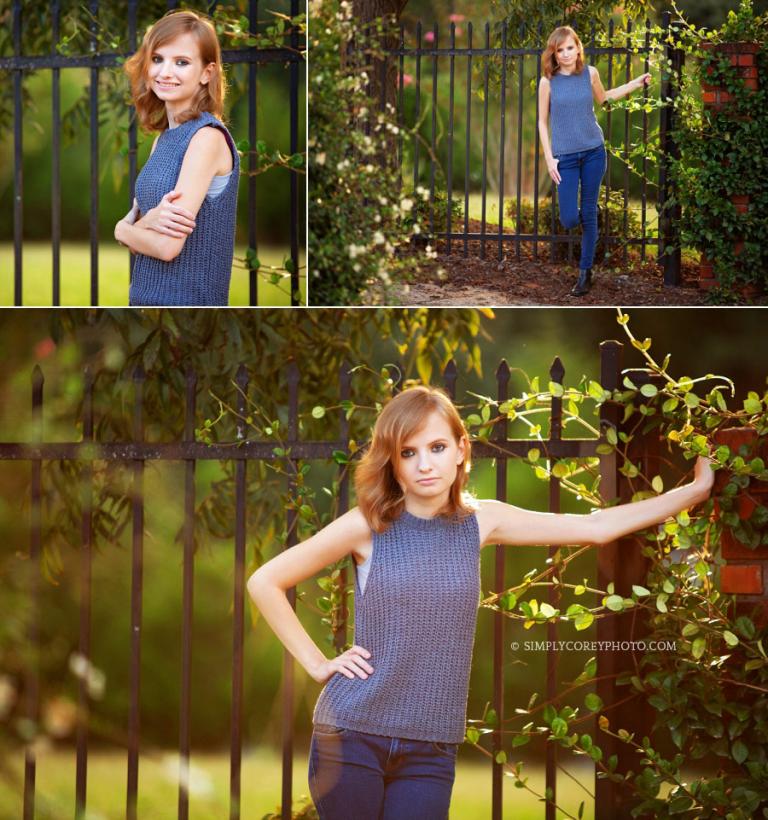 . . .
More About Douglasville Senior Portraits by West Georgia Photographer, Simply Corey Photography:
Simply Corey Photography is located west of Atlanta, in the middle of Douglasville, Carrollton, Newnan, Villa Rica, and Bremen. I started my photography business at the end of 2004 and have photographed many teens and high school seniors throughout metro Atlanta over the last 14 years. High school seniors may have their portrait session at my private outdoor location (as featured in this session) or have their senior portraits done at a location of their choice around greater Atlanta.
Would you like more information? I have put together some information together for teen and senior portrait sessions with Simply Corey Photography, as well as several other types of portrait sessions. Each link provides examples of my work, what to expect, and starting rates. You may request detailed pricing and my availability by sending me an email!
Simply Corey Photography also provides an email newsletter every now and then with exclusive photography specials, mini session announcements, and other news. Be sure to sign up!
I would also love for you to connect with Simply Corey Photography on Facebook and Instagram! I regularly share current sessions, past work, and some of my everyday.