I have loved watching this beautiful baby girl grow up over the years. Her first session was when she was less than 24 hours old and I'm honored that her parents have come back several times for different milestones and holiday mini sessions! ♥
This cake smash session was actually the second one she's had with me – for her second birthday! And there wasn't a cake, but sprinkled pink donuts – because those are her favorite. Her parents chose a rose gold and pink butterfly theme to go with her amazing cake stand of donuts, and I love how it all cake together. Such a great way to celebrate turning two years old!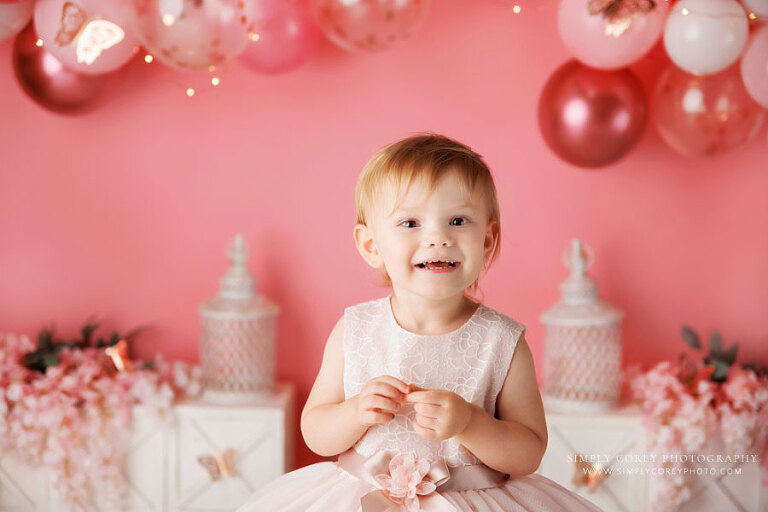 We started off with some milestone portraits before the cake smash and baby girl was all smiles!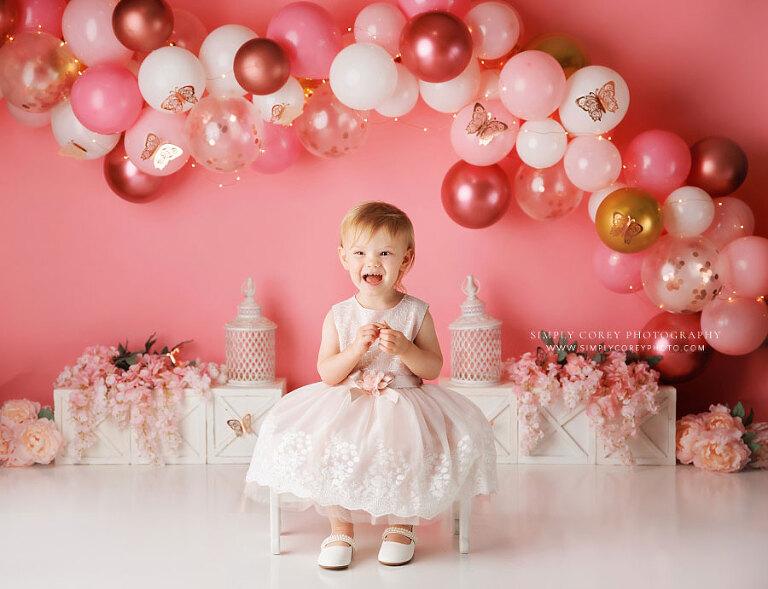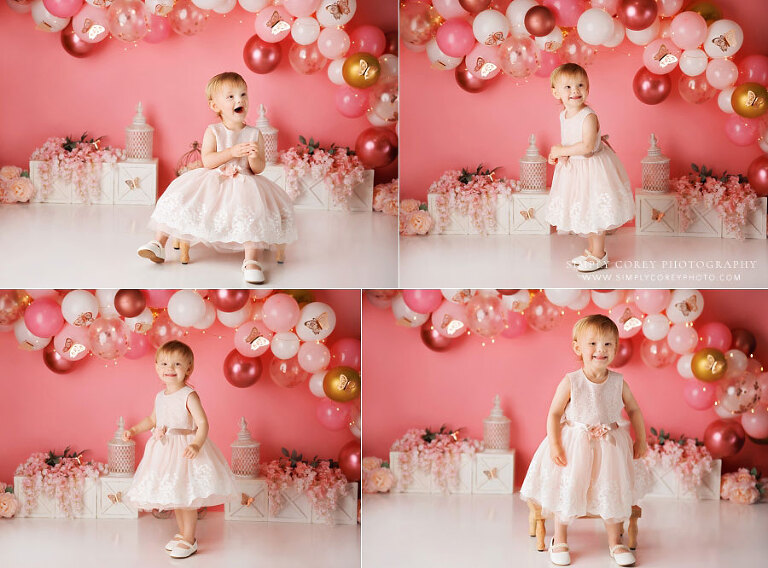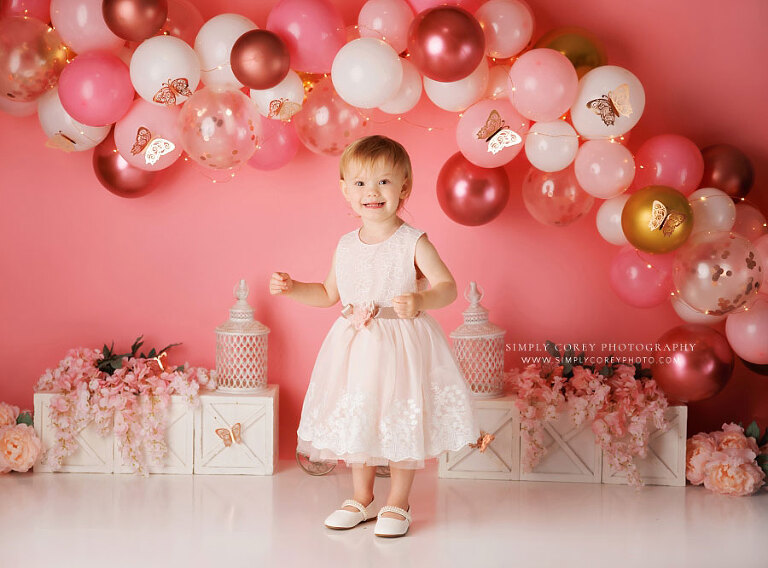 She even showed off some cool moves!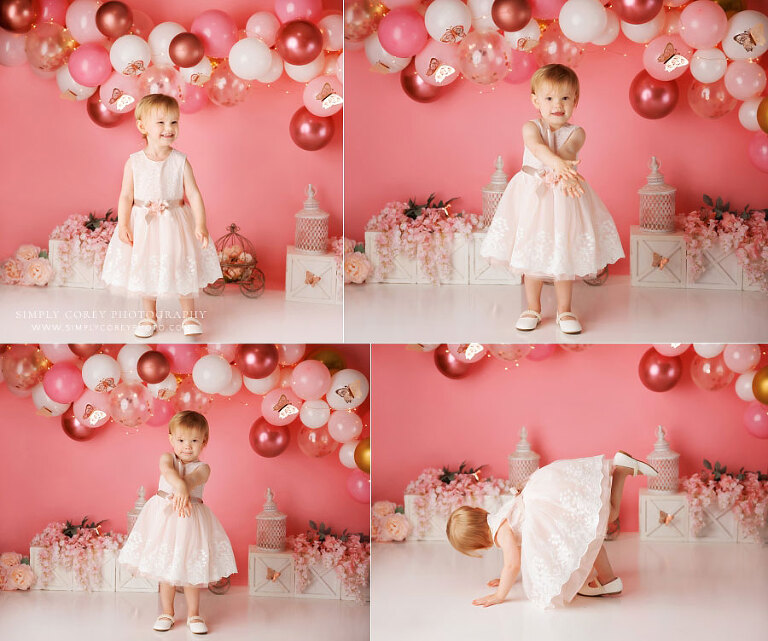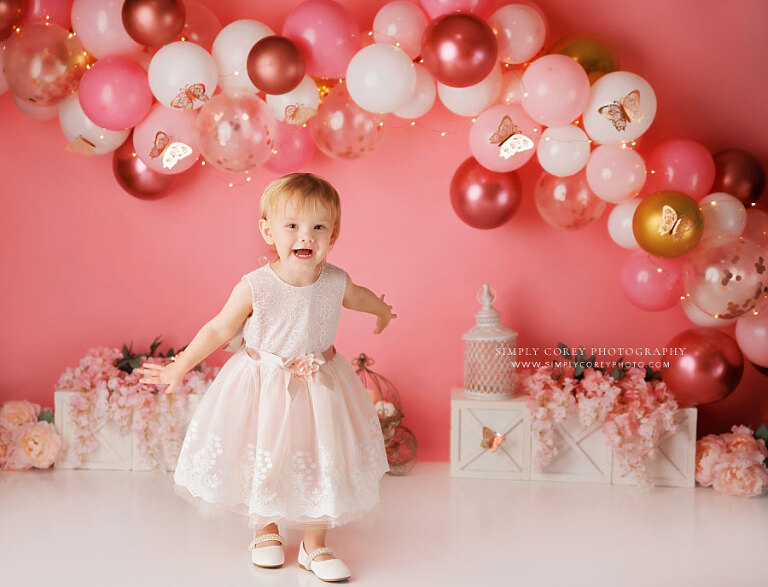 Then it was time for donuts. Just look at this stack of pink and sprinkled yumminess! I wanted to eat them myself!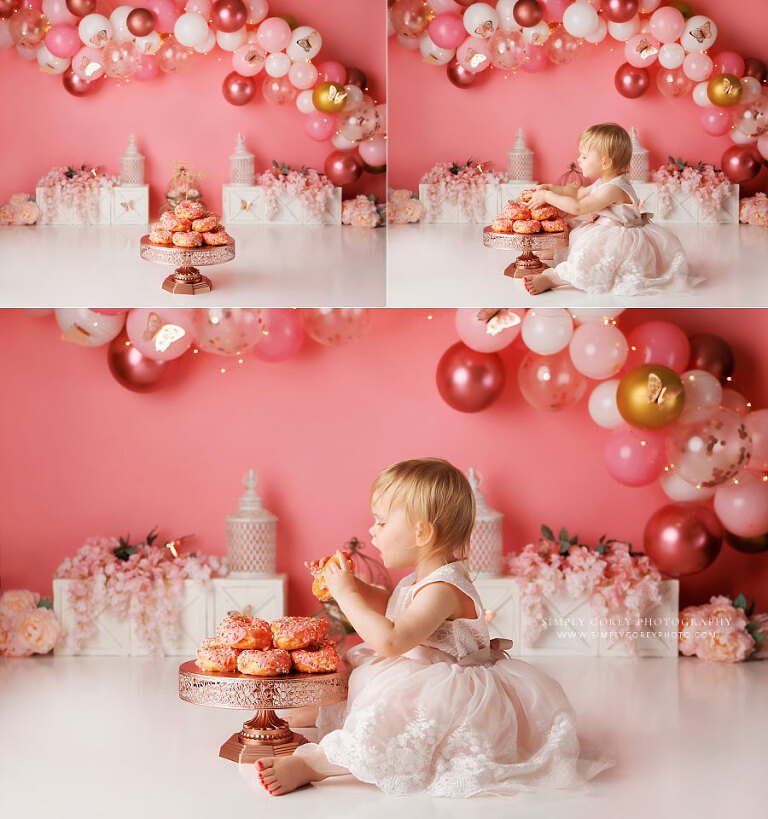 Miss Phoebe took her job of eating them pretty seriously …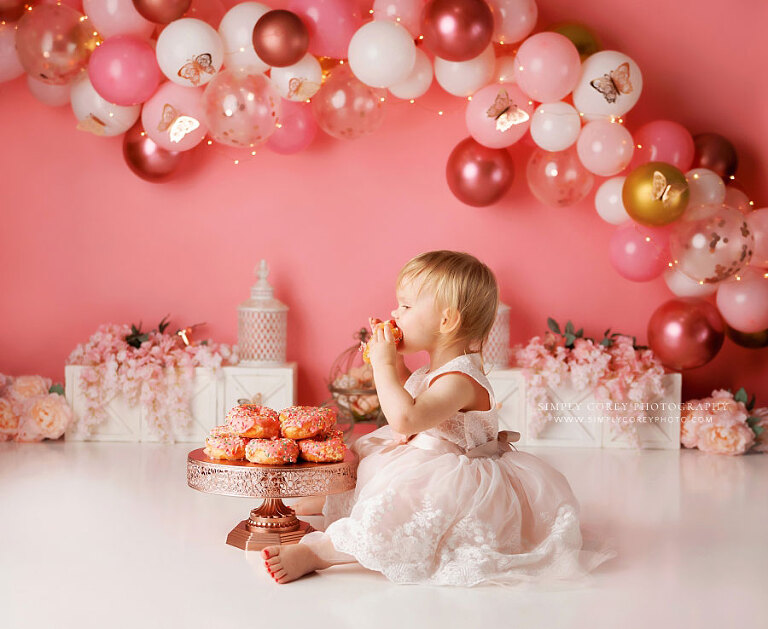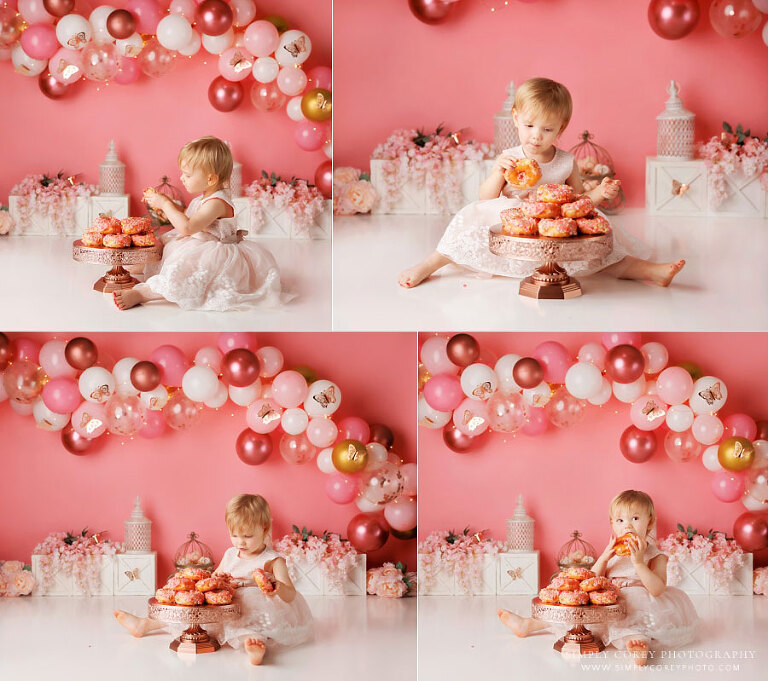 The smiles were replaced with a focus on the cake stand full of sprinkled goodness – but I was able to get her to look up occasionally! Ha!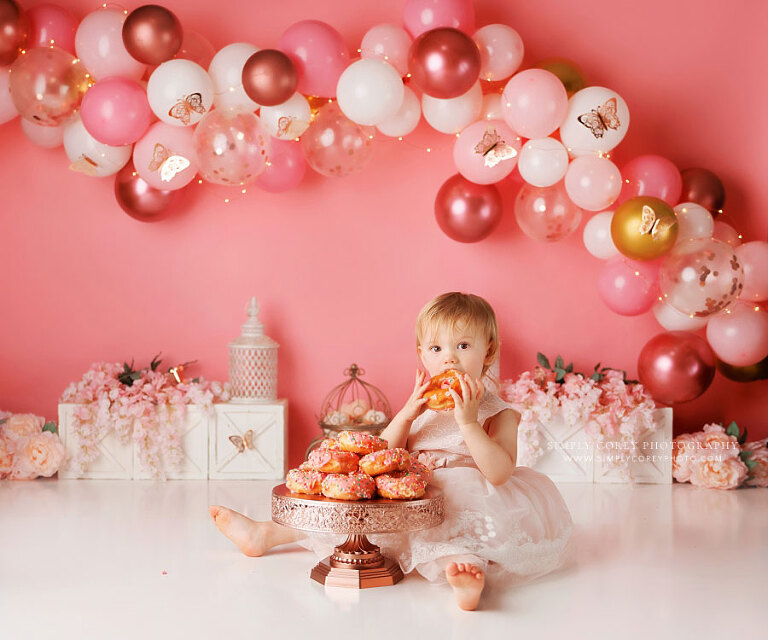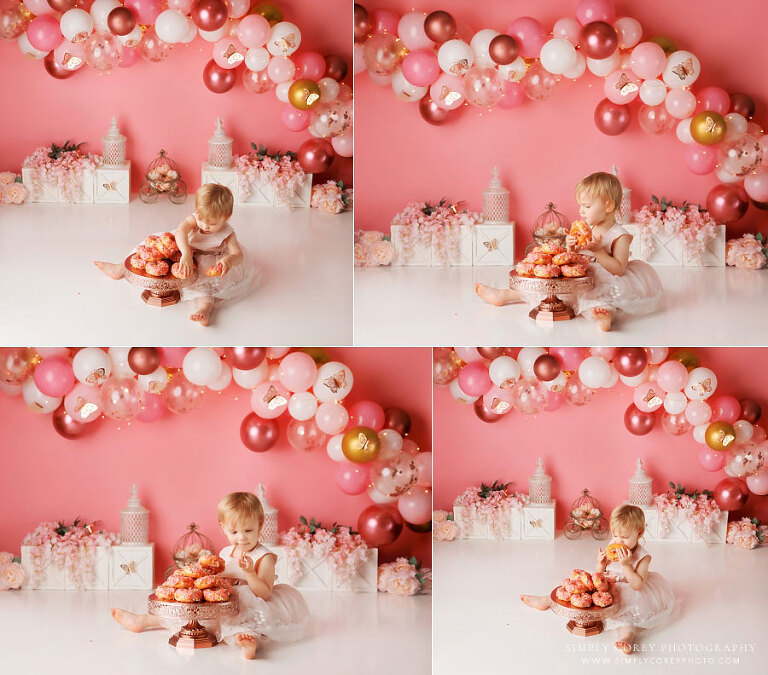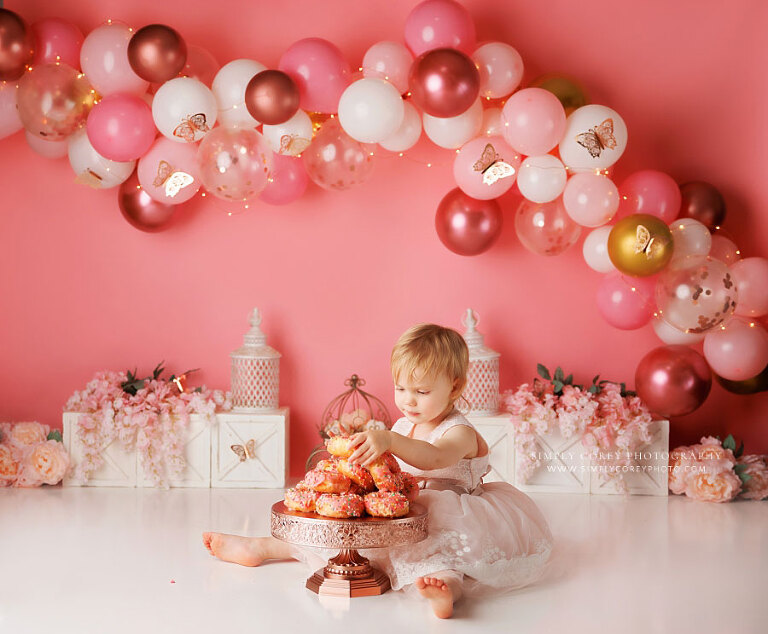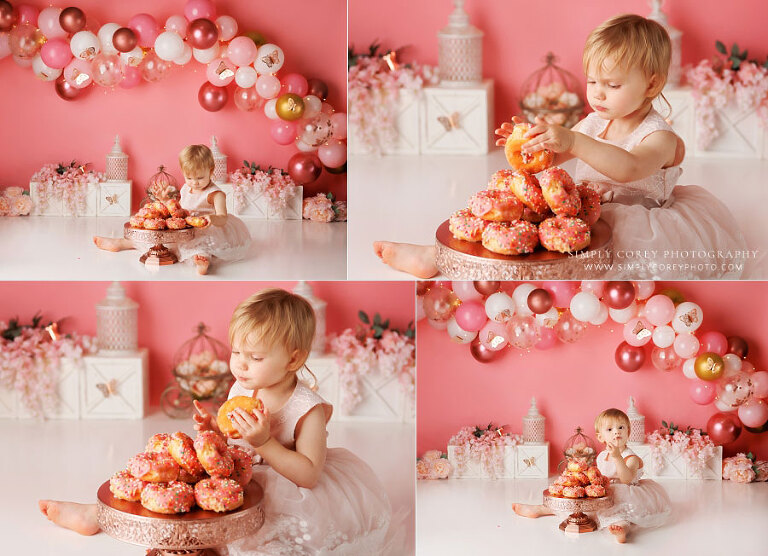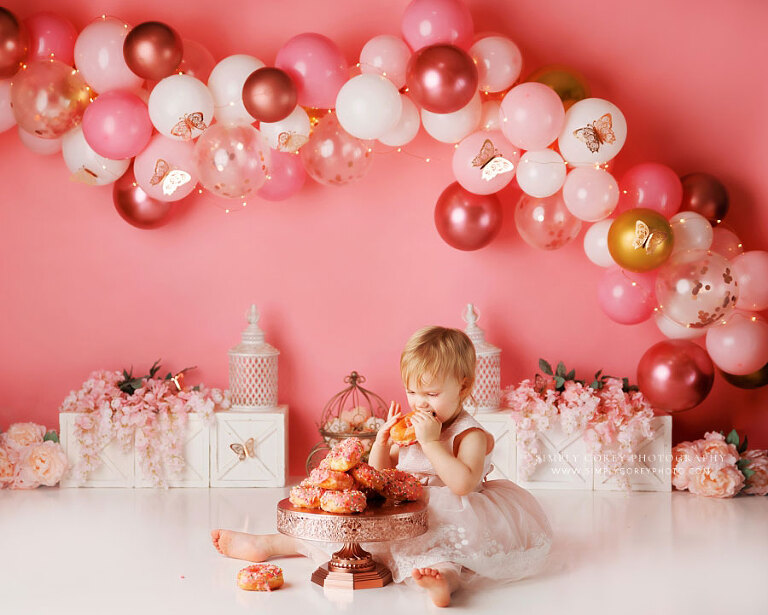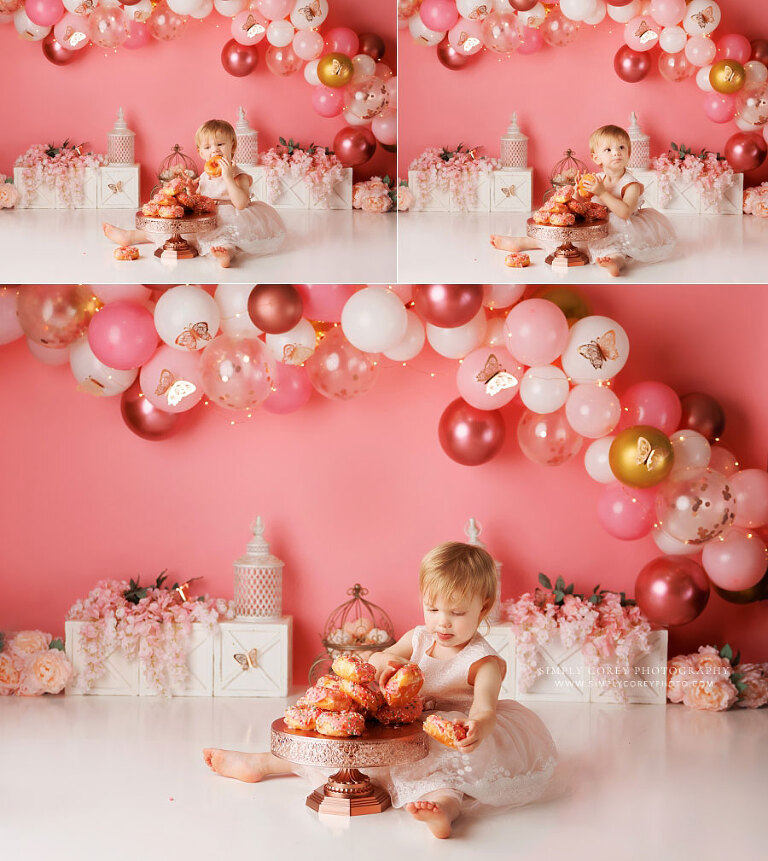 I absolutely love this silly grin she gave me!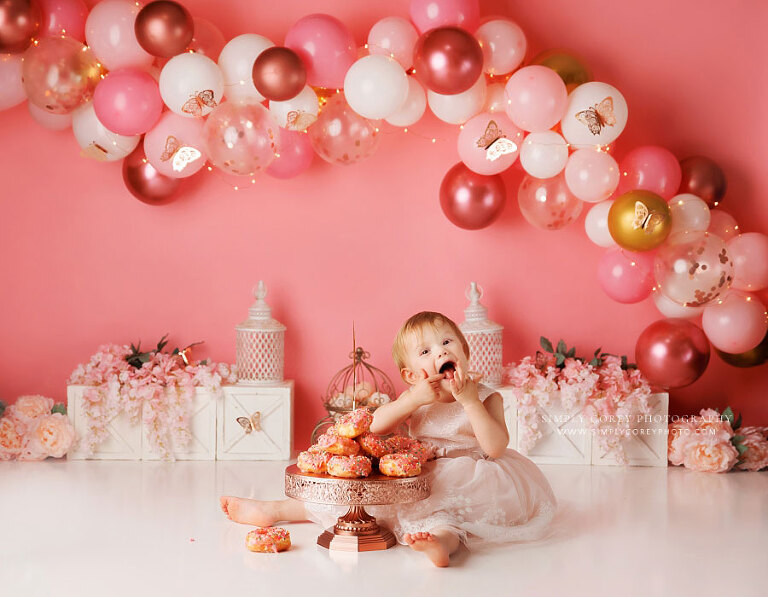 Not long before she crashed and the "donut smash" was done!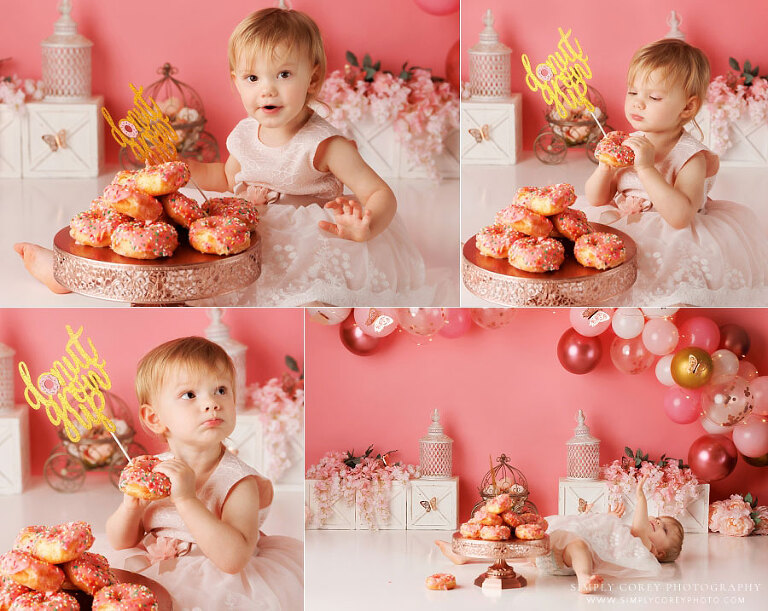 . . .
MORE ABOUT HIRAM CAKE SMASH PHOTOGRAPHER, SIMPLY COREY PHOTOGRAPHY:
Simply Corey Photography is located west of Atlanta, near Douglasville, Villa Rica, Newnan, Tyrone, and Carrollton, Georgia. I have been a professional photographer since 2004, and have had the privilege of photographing many newborns, babies, and families throughout the metro Atlanta area over the years.
Babies change and grow so fast during their first year, and I would love to capture some memories and milestones for you! You can request my pricing and availability for cake smashes, baby milestone sessions, and family portraits by using the form on my contact page.
Custom themed baby milestone sessions and cake smash sessions are held exclusively at the studio. Family portrait sessions with your baby are available in the studio, at my private outdoor location, or on-location. Lifestyle sessions in your home or another metro Atlanta location are available too.
Members of my VIP Facebook Group and subscribers to my email newsletter receive the first announcements for exclusive photography specials, mini session announcements, and other news from time to time. Be sure to subscribe! You are also welcome to connect with Simply Corey Photography on my Facebook page and Instagram!