This little Georgia peach is such a little cutie! I loved the peach outfit her mom brought. The tutu was the perfect touch to her "one" shirt!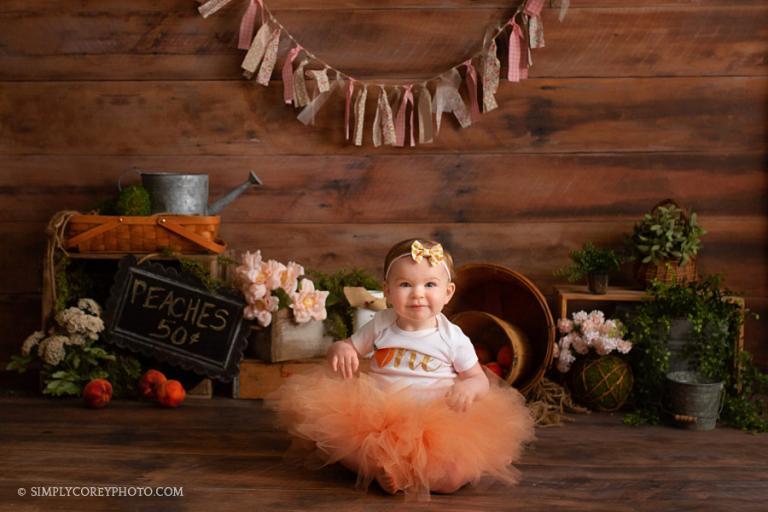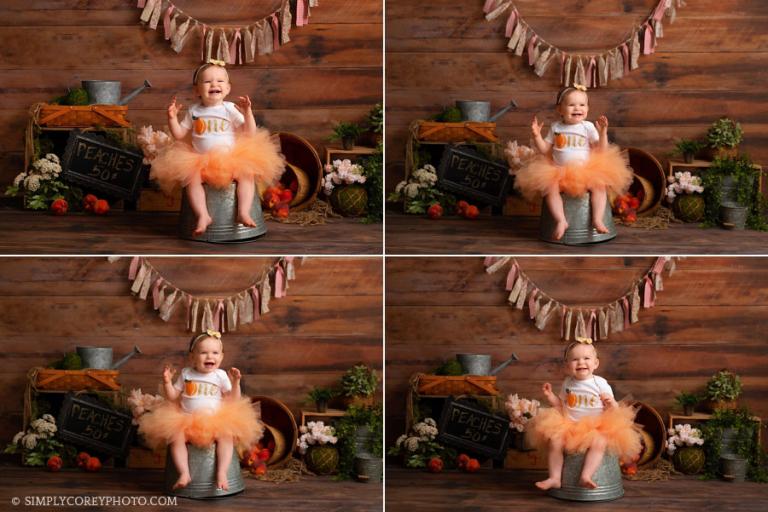 Love those little teeth peeking through her smile!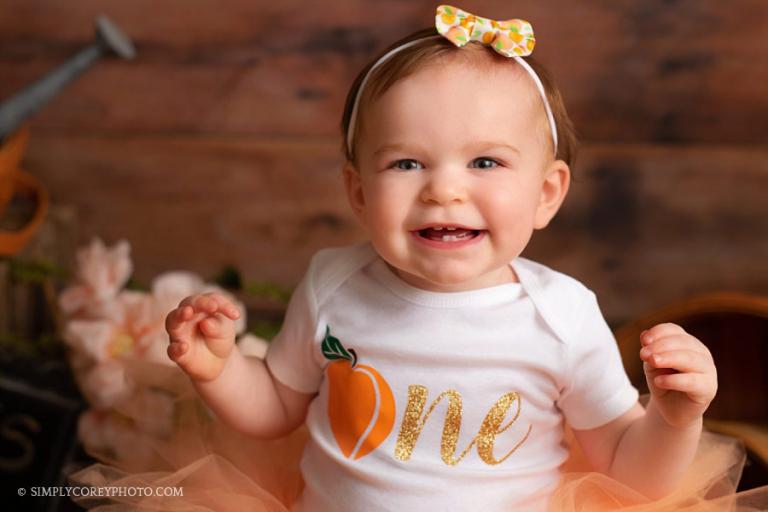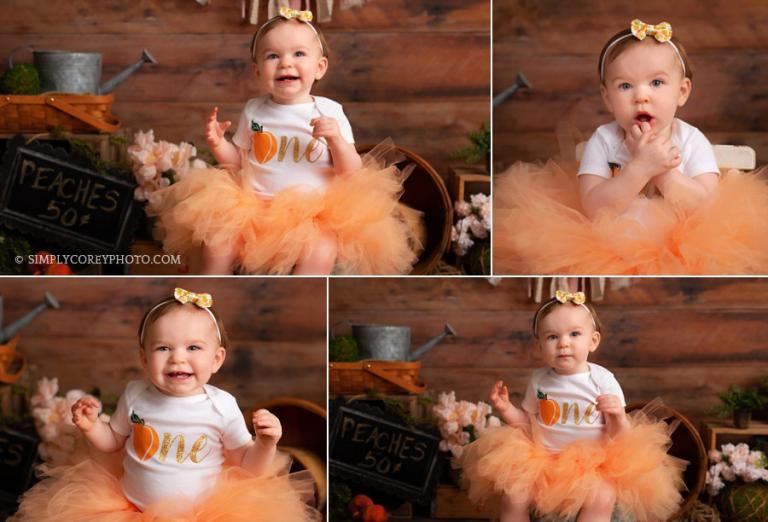 And she was full of smiles!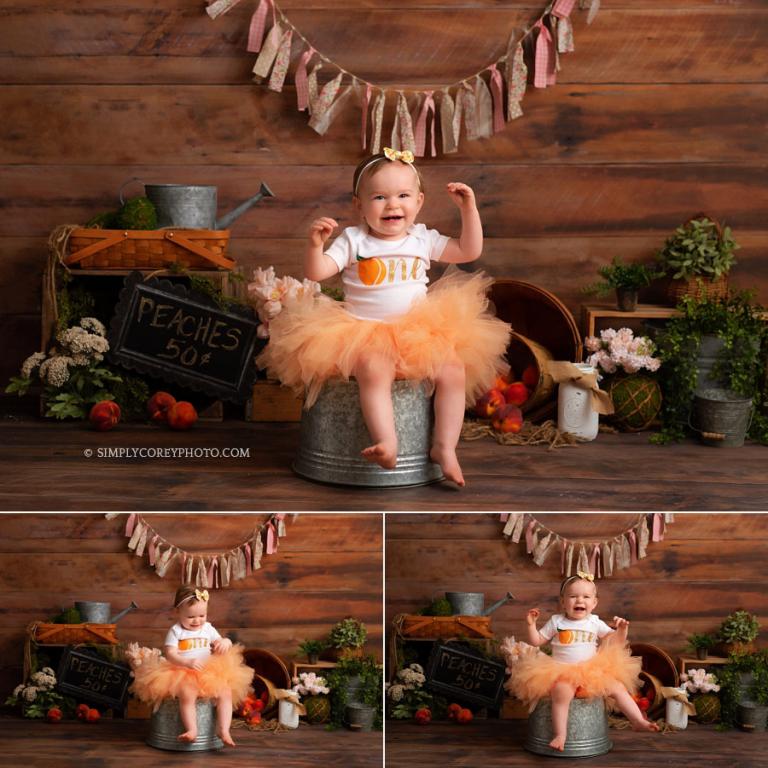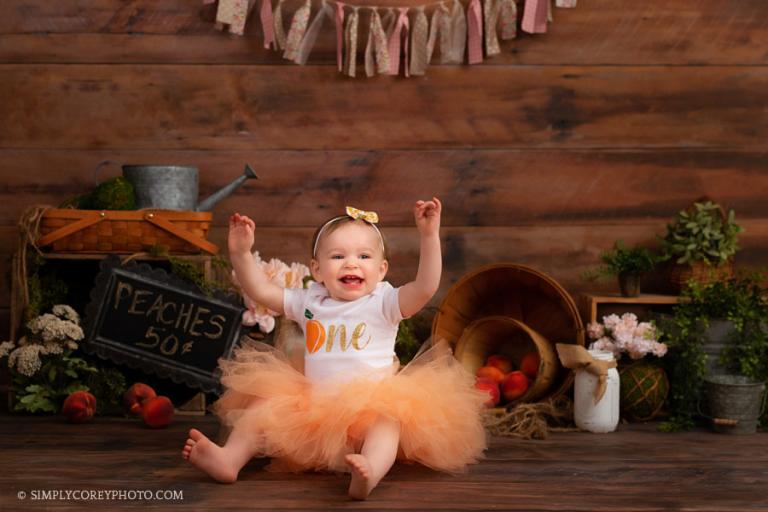 Instead of a cake smash session, she dug into some peaches!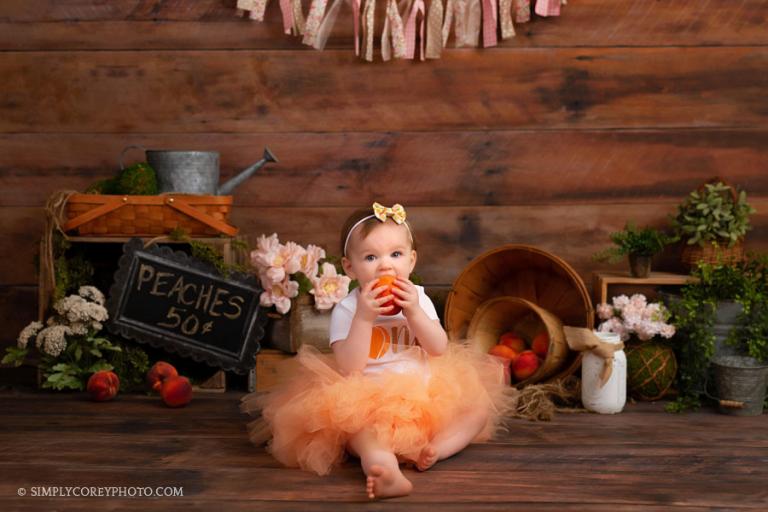 And she loved them! ♥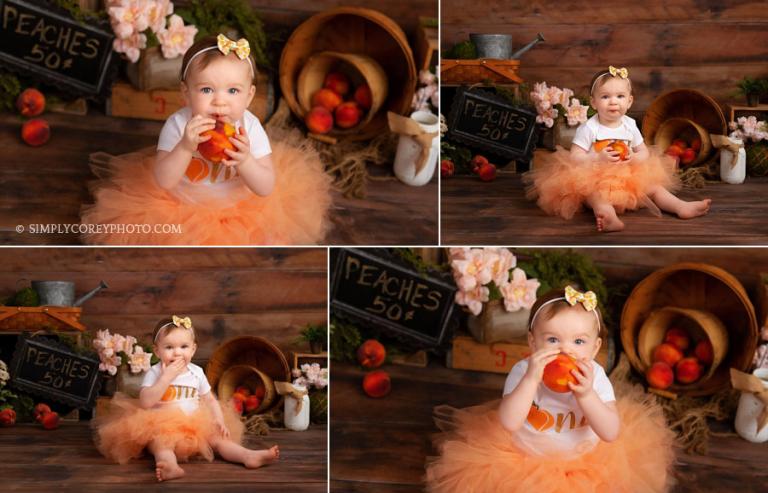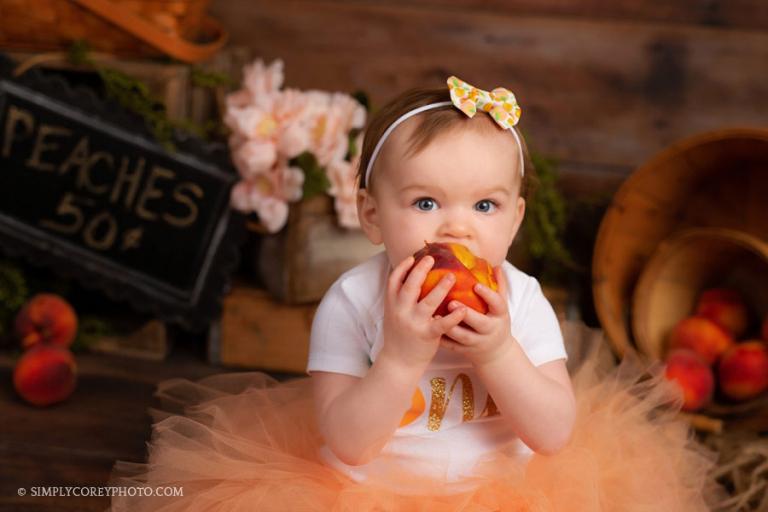 Then her mom put her in this sweet outfit at the end of the session. Isn't she adorable?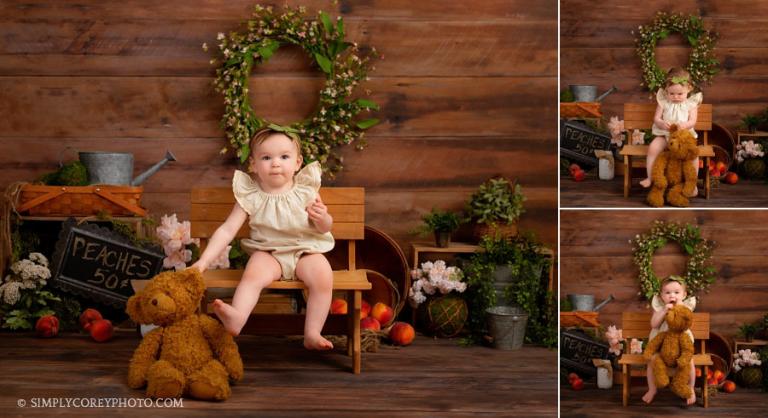 I hope you had a wonderful first birthday, sweet girl!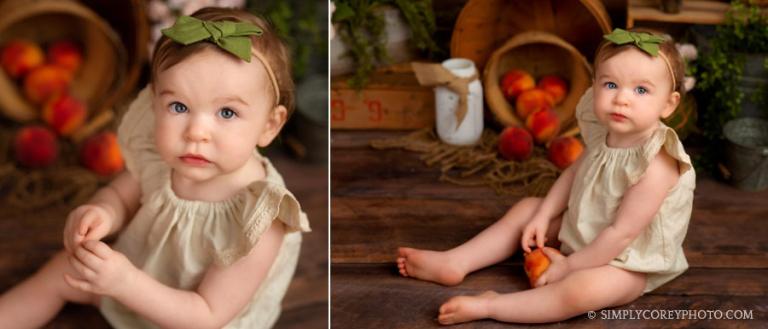 . . .
More About Newnan Baby Photographer, Simply Corey Photography:
Simply Corey Photography is located in West Georgia, close to Carrollton, Villa Rica, Douglasville, Newnan, and Bremen. I have been doing photography professionally since I opened my business in late 2004, and I have enjoyed photographing many babies, children, and families throughout Atlanta and beyond since then.
Looking for more information? I have put some details together for baby milestone sessions, cake mash sessions, and baby's first-year collections with Simply Corey Photography, as well as several other types of portrait sessions. Each link provides examples of my work, what to expect, and starting rates. You may request detailed pricing and my availability by sending me an email!
Cake smash sessions may be held inside or outside my studio.
Subscribers to my email newsletter receive the first announcements for exclusive photography specials, mini session announcements, and other news from time to time. Be sure to sign up!
I also invite you to connect with Simply Corey Photography on Facebook and Instagram! Recent photography sessions, past work, and a little bit of my everyday are shared often.