Baby milestone sessions are some of my favorites to photograph! I offer milestone sesions to babies of any age, but sitter sessions are ideal for babies between 6 and 8 months old, or when they can sit unassisted.
This adorable baby girl had a strawberry bath session right before she turned 8 months old! ♥ She wasn't exactly thrilled about the bath part of the session, but she LOVED the strawberries. Her photos turned out super cute even if she sat in front of the tub the whole time! Ha!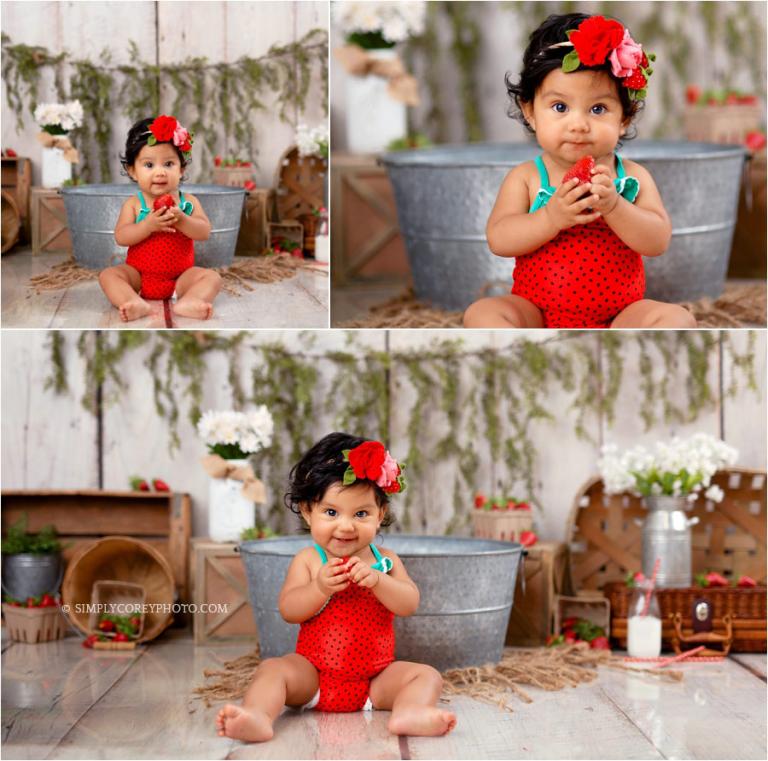 She has the best hair (that looked great with my Heartfelt Blooms headband!) and a smile that lit up her whole face!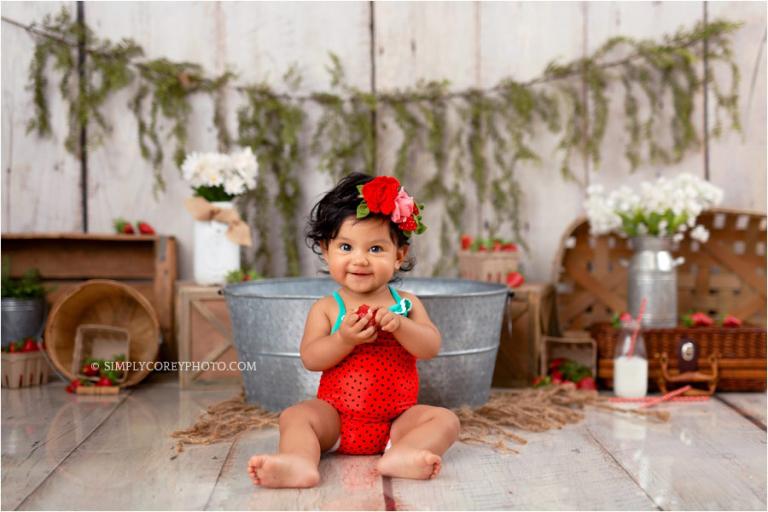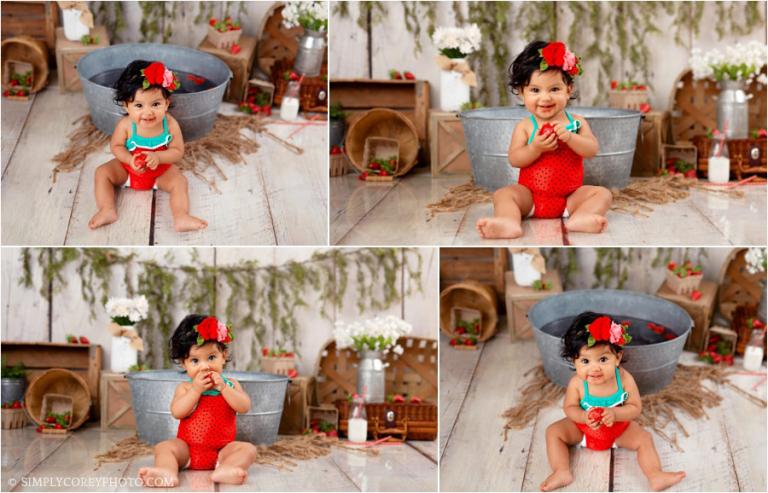 And the strawberry all over her little face was the best!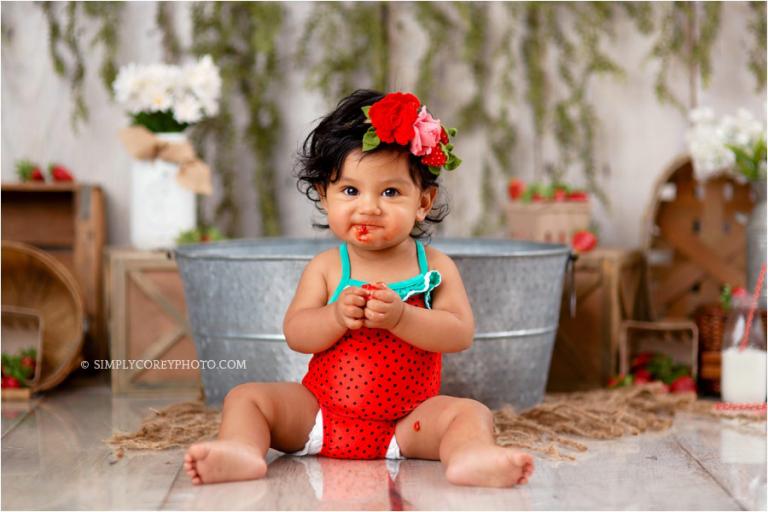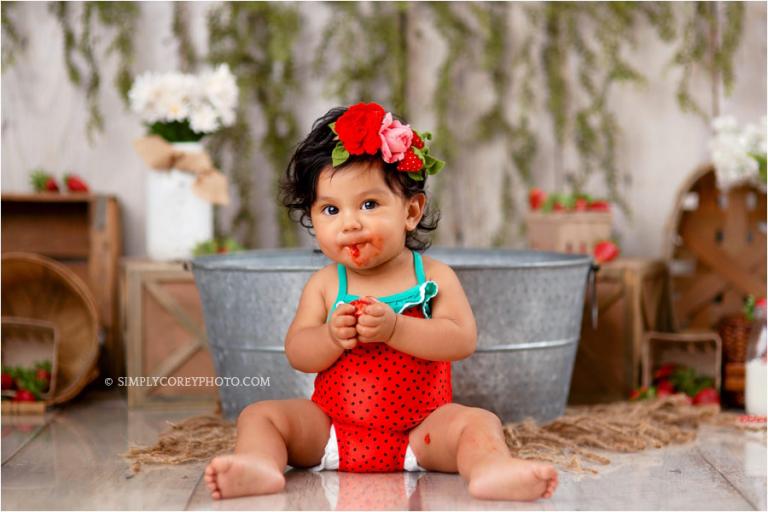 I love when babies are full of expressions … and Miss Jimena did not disappoint! ♥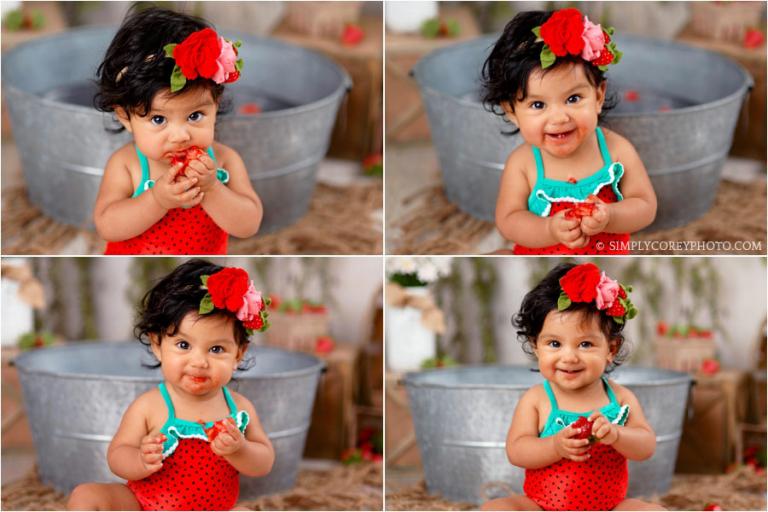 I love that she showed off her little teeth too!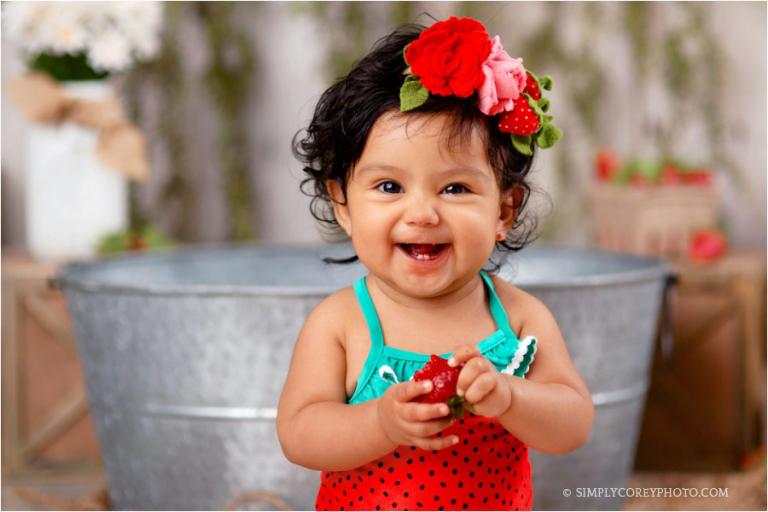 Baby girl was having so much fun munching on strawberries during her strawberry bath session …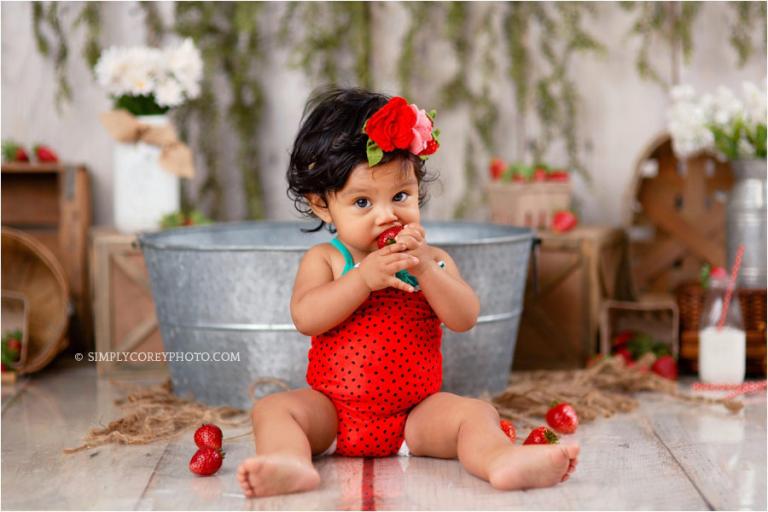 that she got upset when we said the session was over. ;)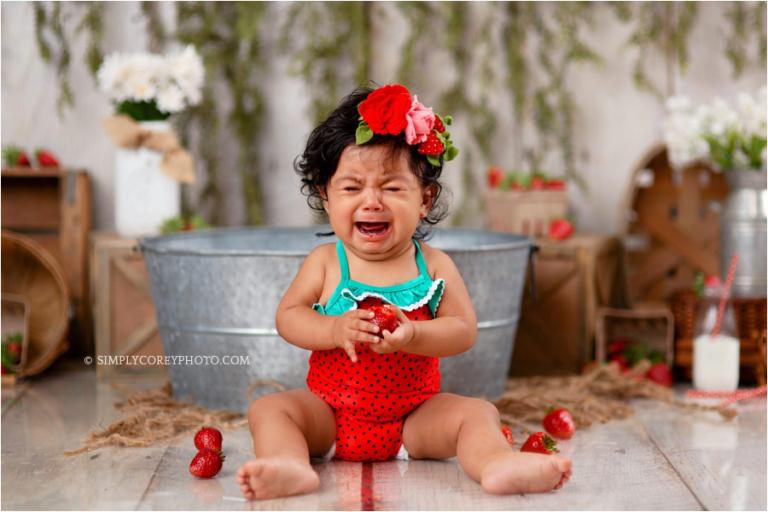 . . .
More About Villa Rica Baby Photographer, Simply Corey Photography:
Simply Corey Photography is located west of Atlanta, close to Villa Rica, Douglasville, Carrollton, Newnan, and Bremen. I started my photography business at the end of 2004, and I have photographed many babies, children, and families throughout the Atlanta area since.
Baby milestone mini sessions, strawberry bath sessions, and cake smash sessions may be held inside or outside my studio. Please request detailed pricing and my availability by sending me an email!
Members of my VIP Facebook Group and subscribers to my email newsletter receive the first announcements for exclusive photography specials, mini session announcements, and other news from time to time. You are also welcome to connect with Simply Corey Photography on my Facebook page and Instagram!