I have been photographing these awesome kids since big brother was a toddler … and now this handsome young man is about to turn 14! The best part of photographing this family over the years is that they have since become some of my good friends! I always love when they come to see me for photos! ♥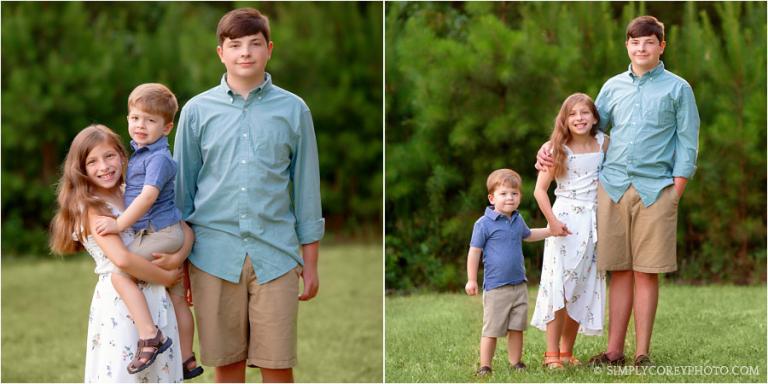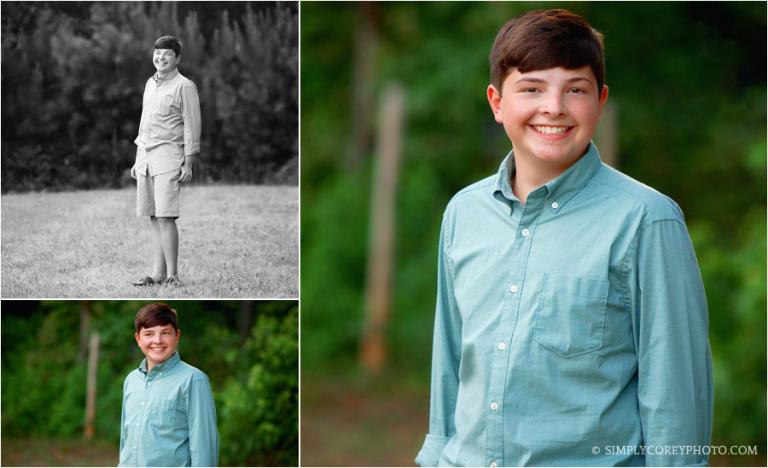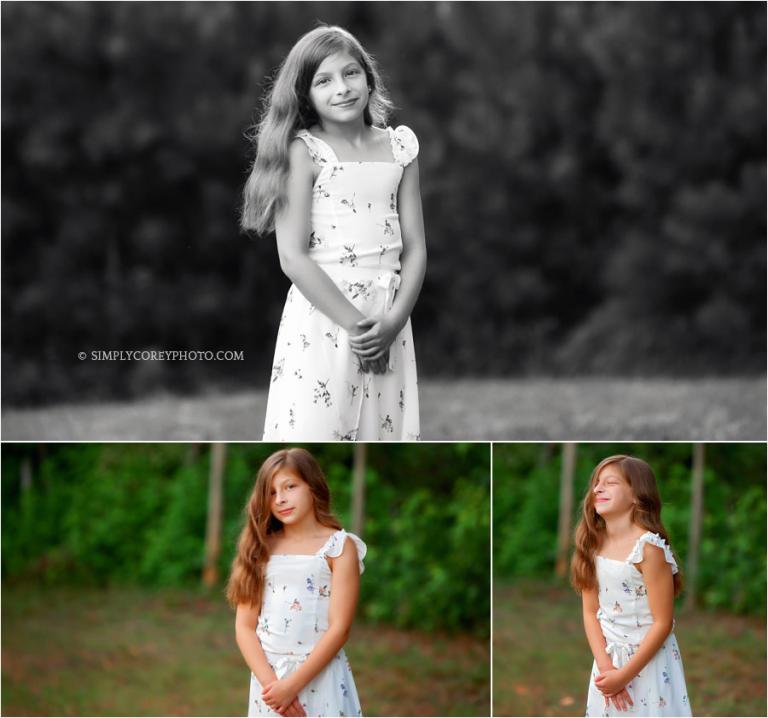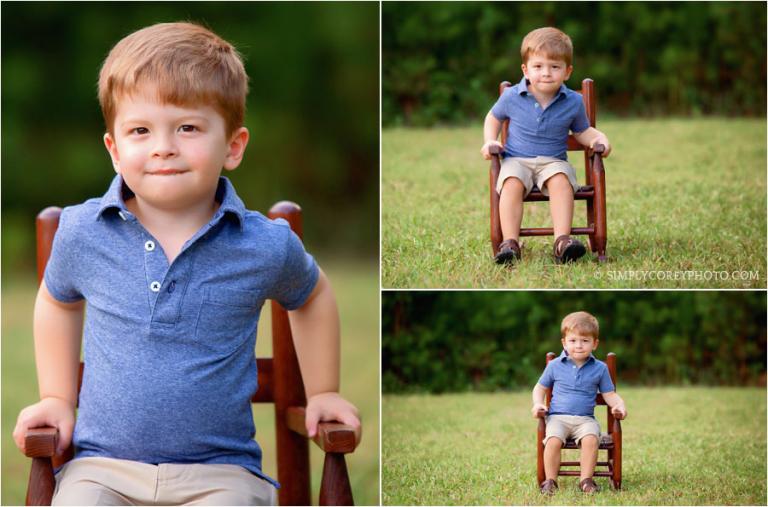 The two older siblings are so good with their little brother. Playing with him …
And going with the flow when he has other ideas for photos! Ha!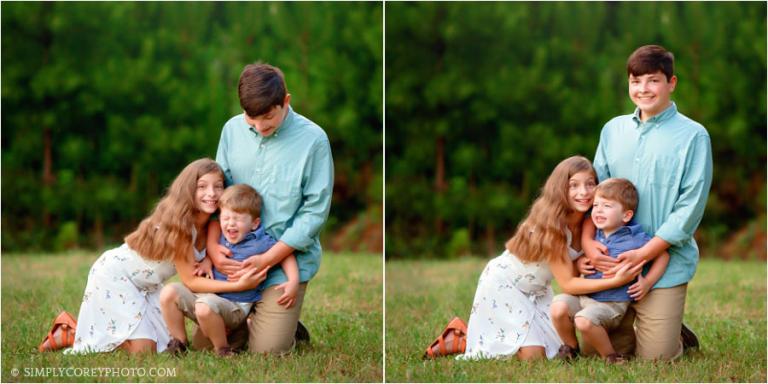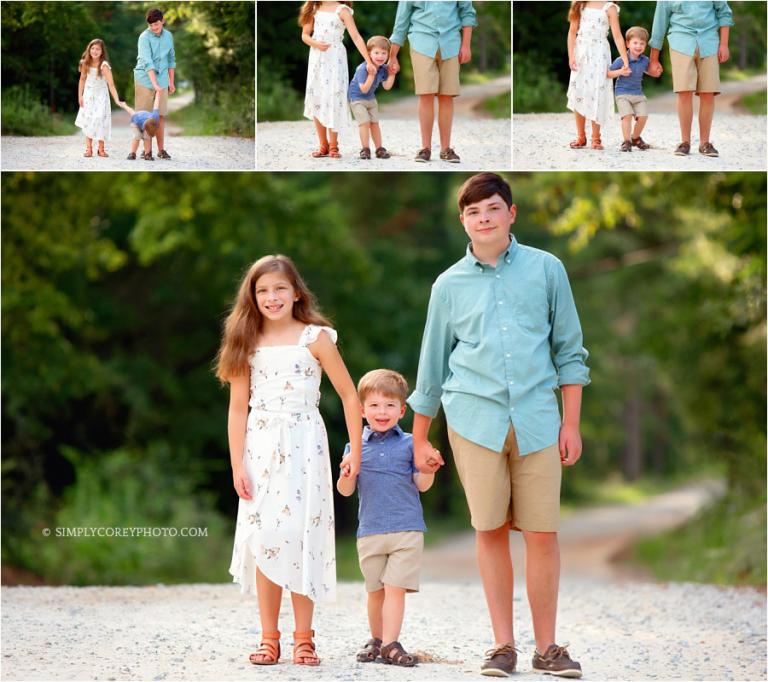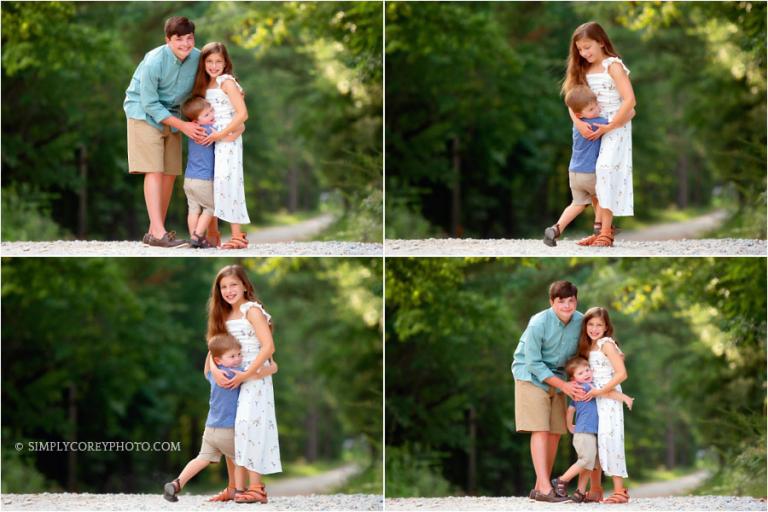 The jumping photos are definitely my favorite. ♥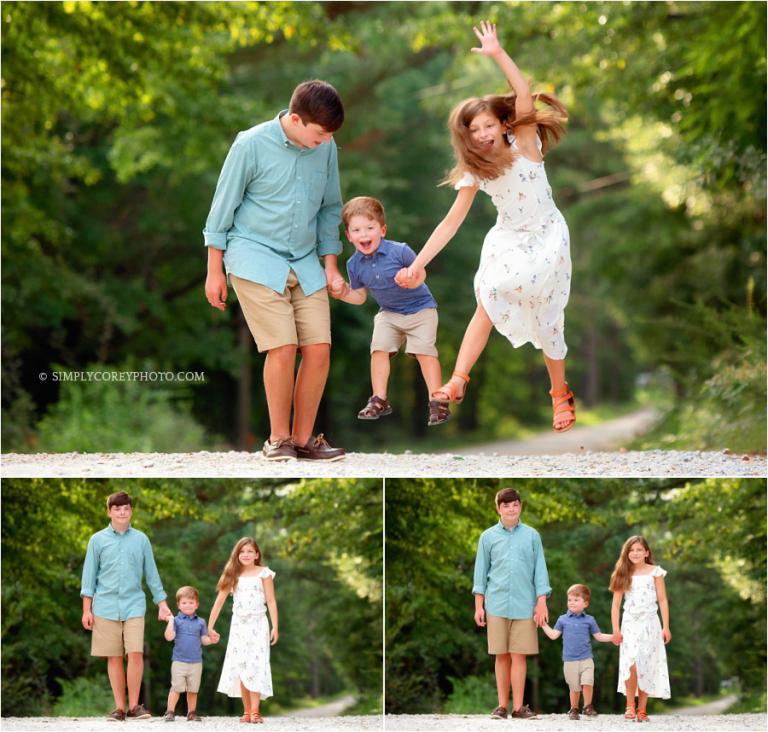 But I love when I can get smiles like this too …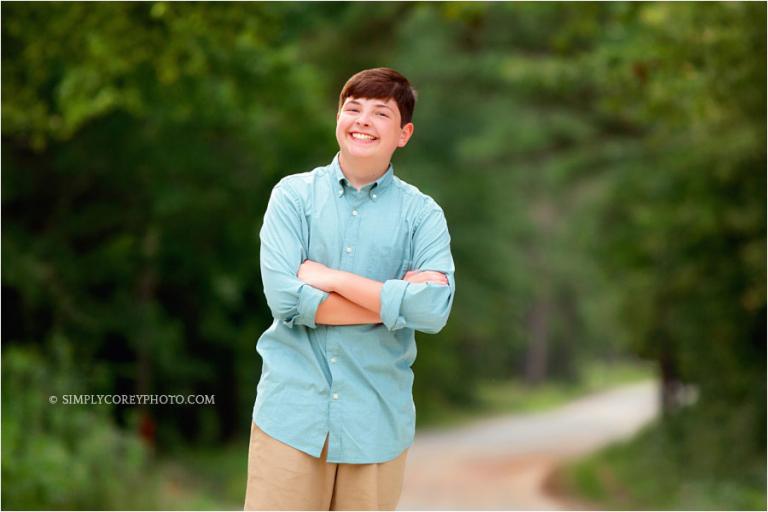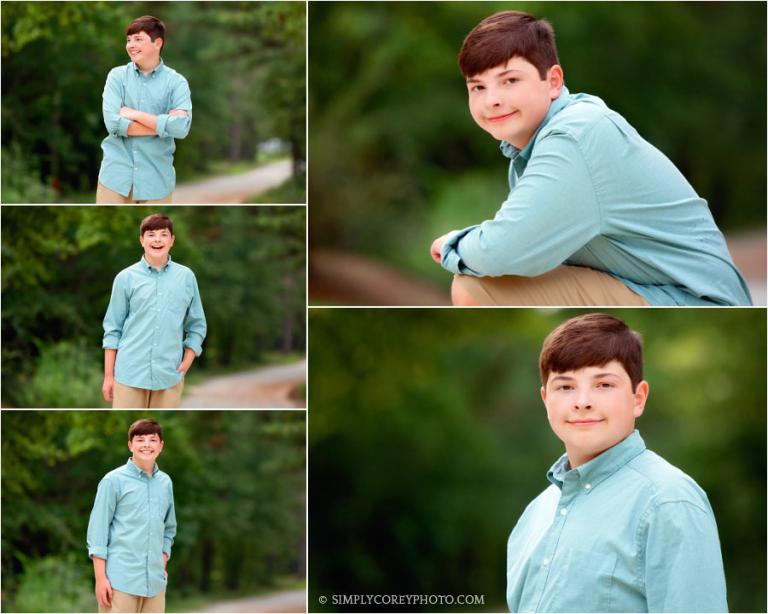 And sweet hugs!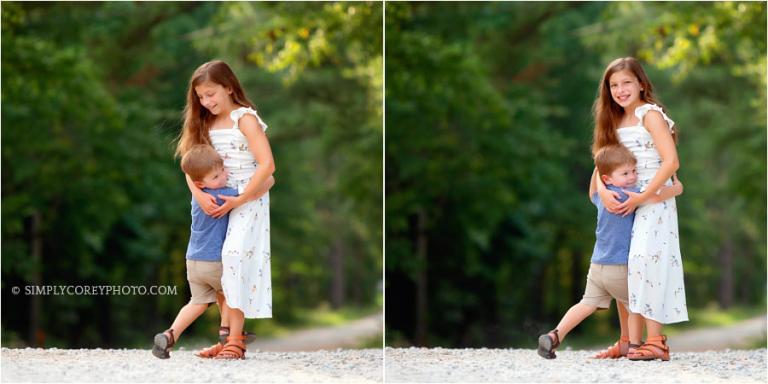 This girl would rather be moving than standing around posing for photos. I love how this jumping shot turned out. It perfectly captured her energy!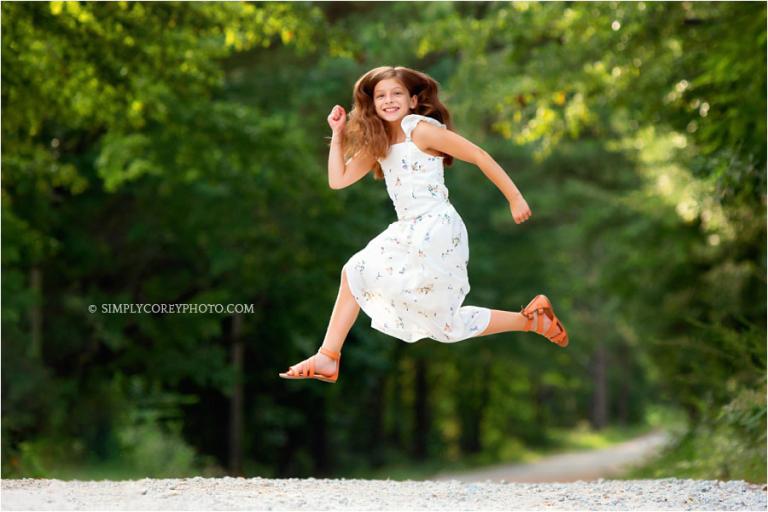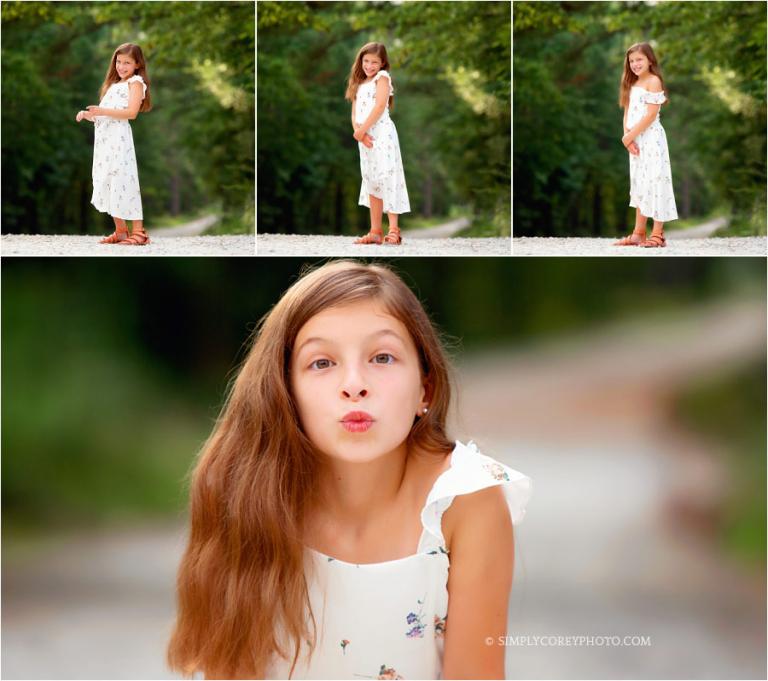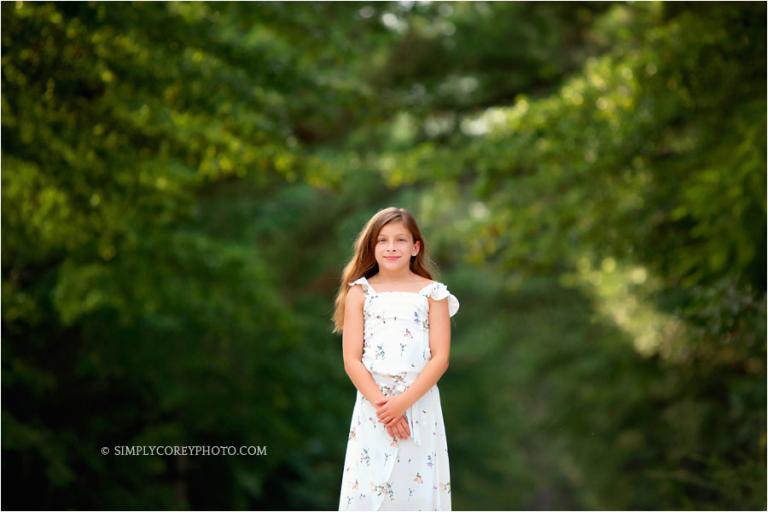 This handsome little guy was busy and on the go, but I love capturing the busy-ness too! Moments like these help you remember your little ones when they aren't so little anymore. ♥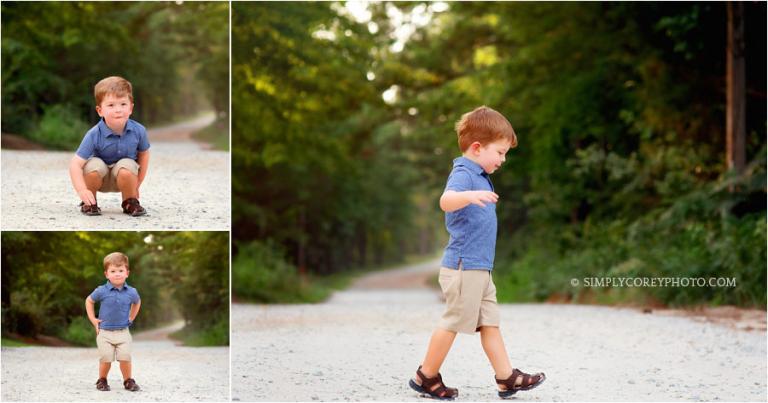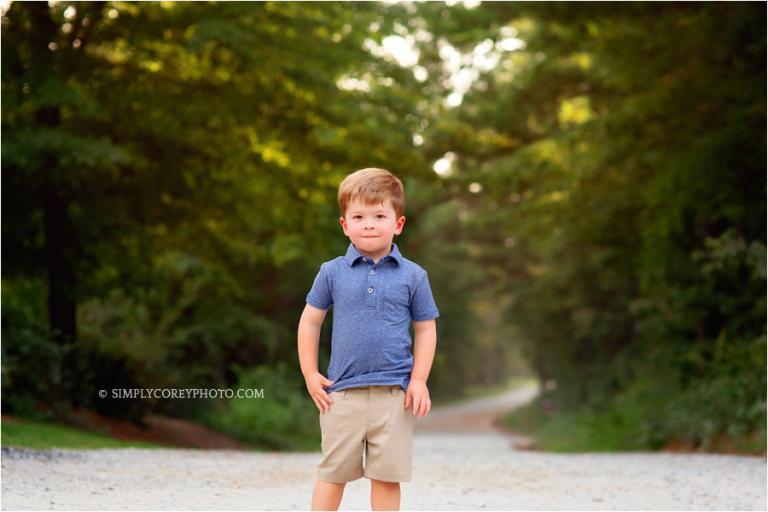 . . .
More About Douglasville Children's Photographer, Simply Corey Photography:
Simply Corey Photography is located west of Atlanta, near Douglasville, Winston, Carrollton, Newnan, Bremen, and Villa Rica. I began my photography business at the end of 2004 and have photographed many children, high school seniors, and families throughout metro Atlanta since then. 
Full outdoor portrait sessions are available at my private outdoor location (as featured in this session). Kids Milestone Studio Mini Sessions are also available. You are welcome to request detailed pricing and my availability by sending me an email!
Be sure to subscribe to the Simply Corey Photography email newsletter and/or join the VIP Facebook Group to receive exclusive photography specials, mini session announcements, and other news from time to time.
I would also love for you to connect with Simply Corey Photography on Facebook and Instagram!