I have photographed this young man's family several times for different occasions, but this time it was all about him. He recently graduated elementary school and his mom wanted a photo session at the school to commemorate the event. So many end of the year activities were skipped this year due to current events, and I thought this was a fantastic way to say farewell to his 5th grade year!
We had a great time taking pictures around the school, and don't you just love his Friends themed shirt for 5th grade?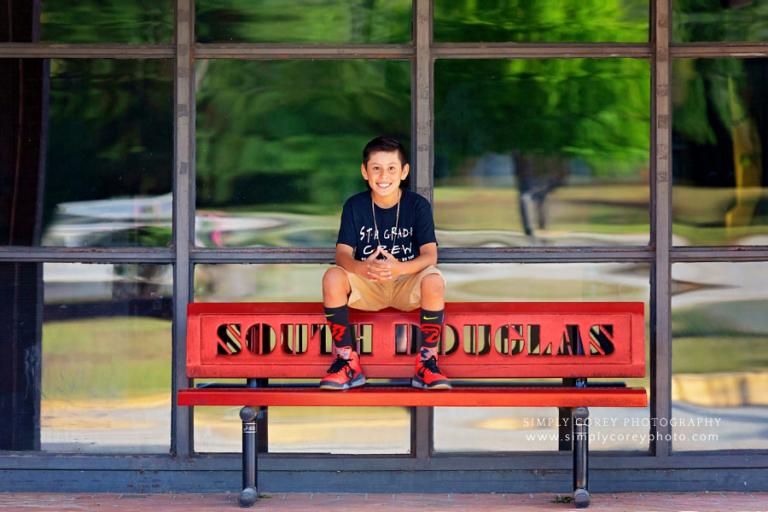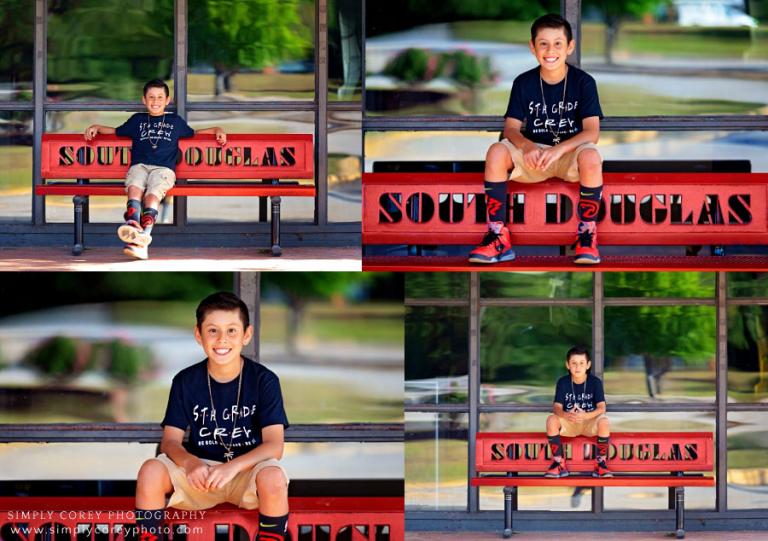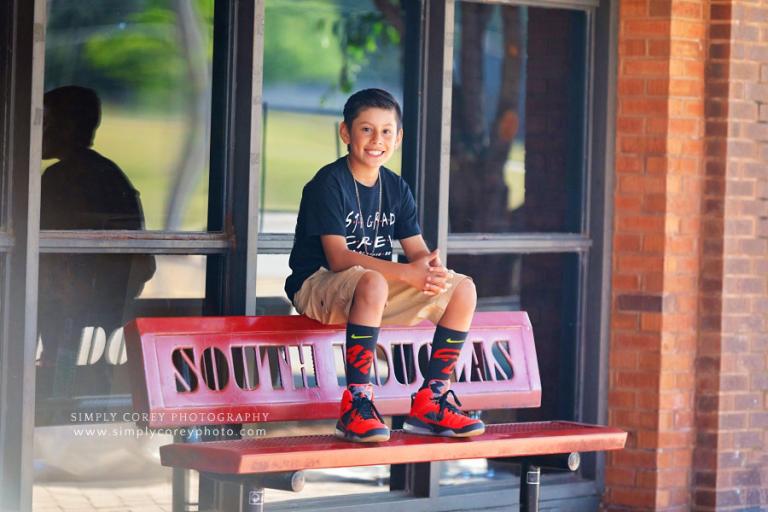 The photos on the school sign were fun too!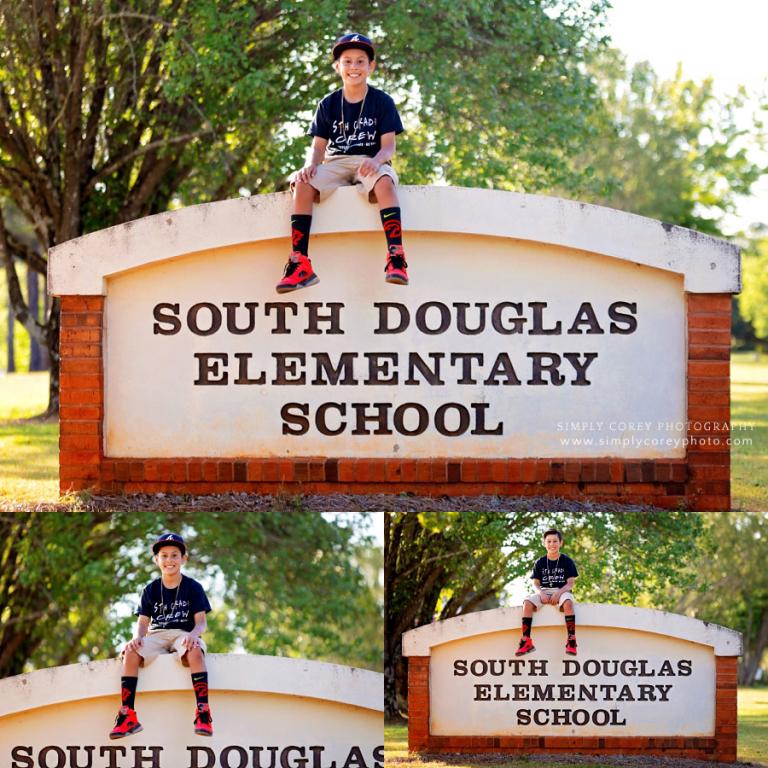 He did a couple quick shirt changes while we were there – including an Atlanta Braves jersey. It looked great with the elementary school's red benches!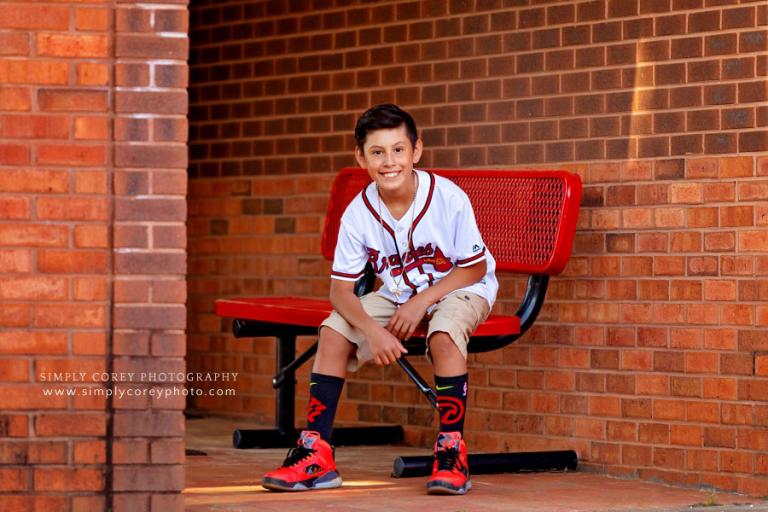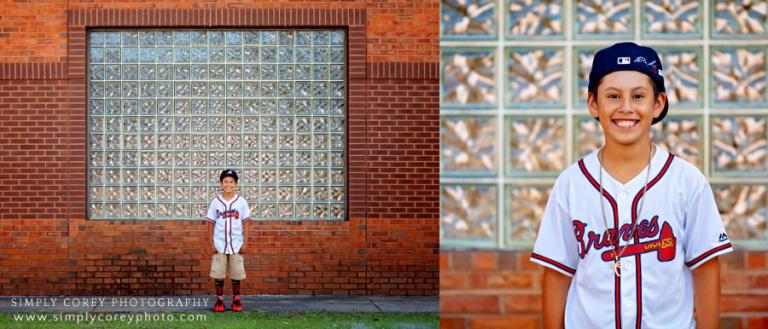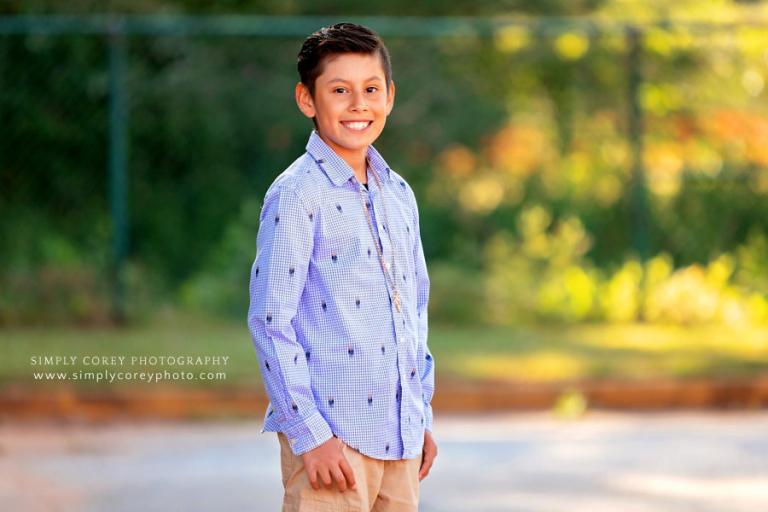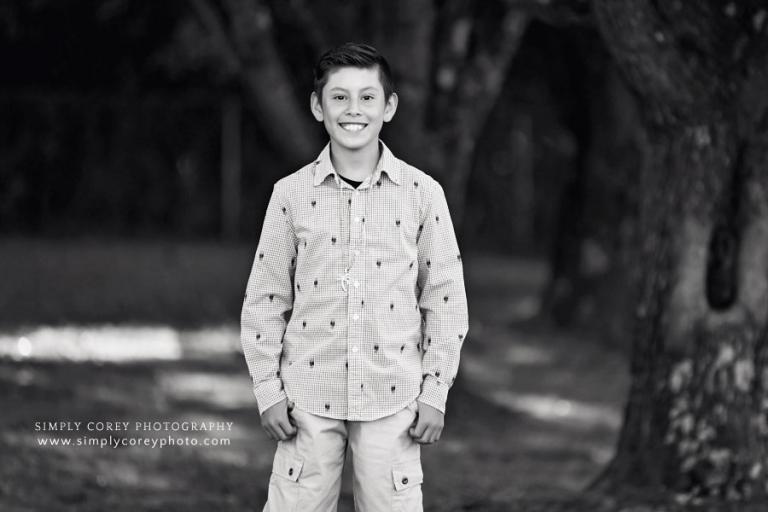 We closed out this graduate mini session in the parent pick up line (somewhere he's very familiar with!) one last time. ♥
Congratulations on all of your accomplishments, J! I hope you enjoy middle school and have a wonderful 6th grade year!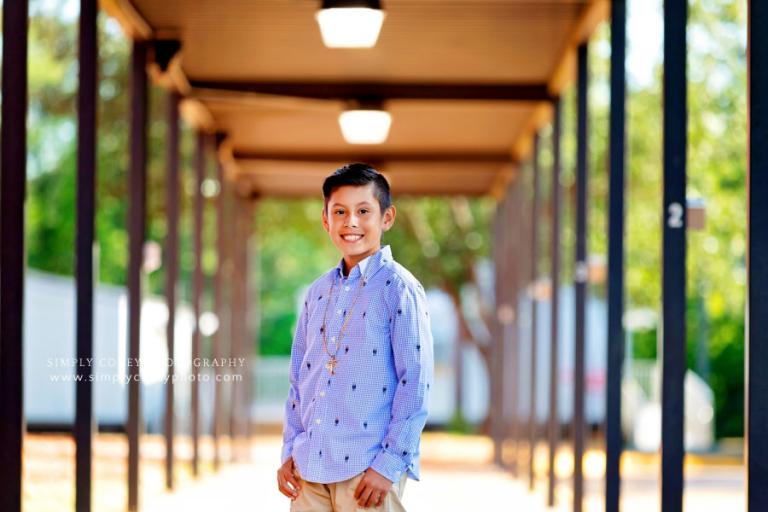 . . .
More About Douglasville Children's Photographer, Simply Corey Photography:
Simply Corey Photography is located west of Atlanta, near Douglasville, Carrollton, Villa Rica, Newnan, and Bremen. I began my photography business at the end of 2004, and have photographed many kids, teens, and families throughout greater Atlanta since then. 
Custom portrait sessions are available at my private outdoor location, in your home, or on-location within the metro Atlanta area. Studio mini sessions are also available to celebrate milestones, birthdays, or just because! Please request detailed pricing and my availability by sending me an email!
Be sure to subscribe to the Simply Corey Photography email newsletter to receive exclusive photography specials, mini session announcements, and other news from time to time – or join the VIP Facebook Group! I would also love for you to follow along with Simply Corey Photography on Facebook and Instagram!