My son has been a fan of Johnny Cash for a long time, and I always thought it would be fun to do some sort of themed session for him. I had already gotten everything together – including a guitar that used to be my husband's when he was little! I never made time to take the actual photos, but thanks to quarantine, I had more time to squeeze it in. Ha!
I'm so glad we took the time to do these. Not only did he have a blast, but I really needed the creative outlet. ♥ 
He has some sensory issues, so I was shocked that he let me do his hair, but he suffered through the hairspray (after making sure it wouldn't color his hair!) and loved the results. When he took a look in the mirror, he said Johnny Cash would have said he had a good looking fan if he were still alive. Haha We didn't spend a long time taking photos – probably the equivalent of a mini session – but I still hard time narrowing down my favorites. The first one is my absolute favorite, hands down.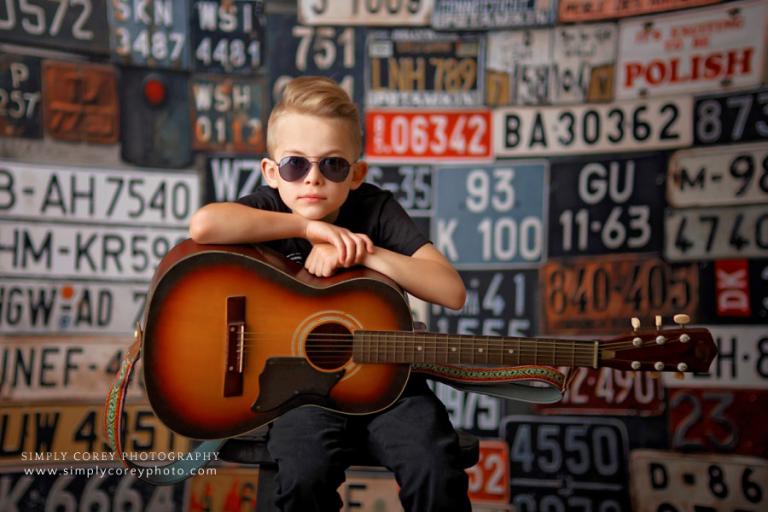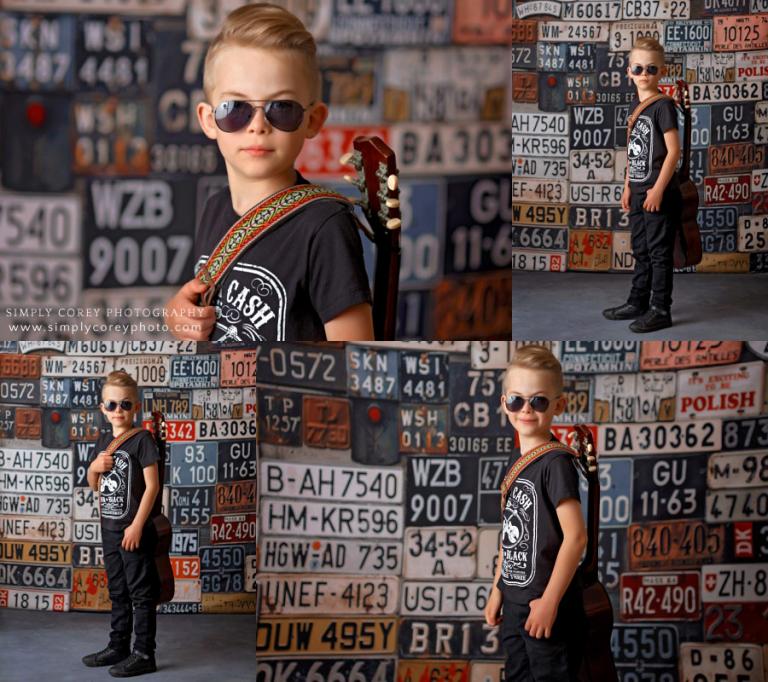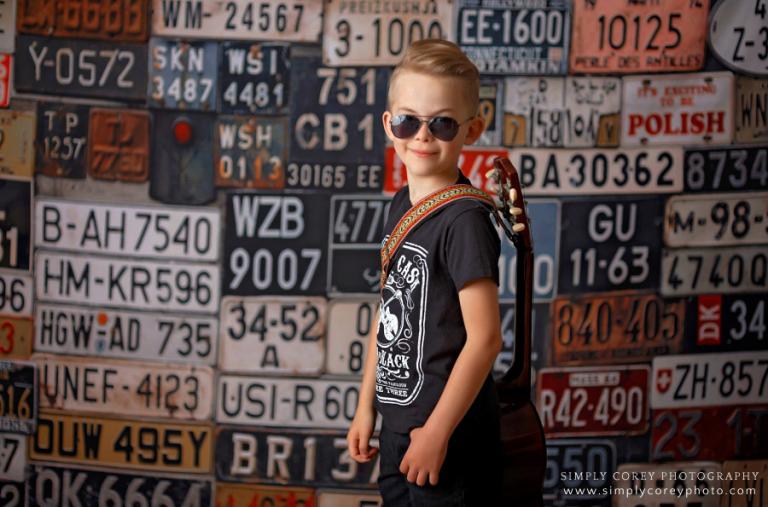 The sunglasses were probably his favorite part of his whole outfit. He felt so cool … and wanted to wear them even after our session!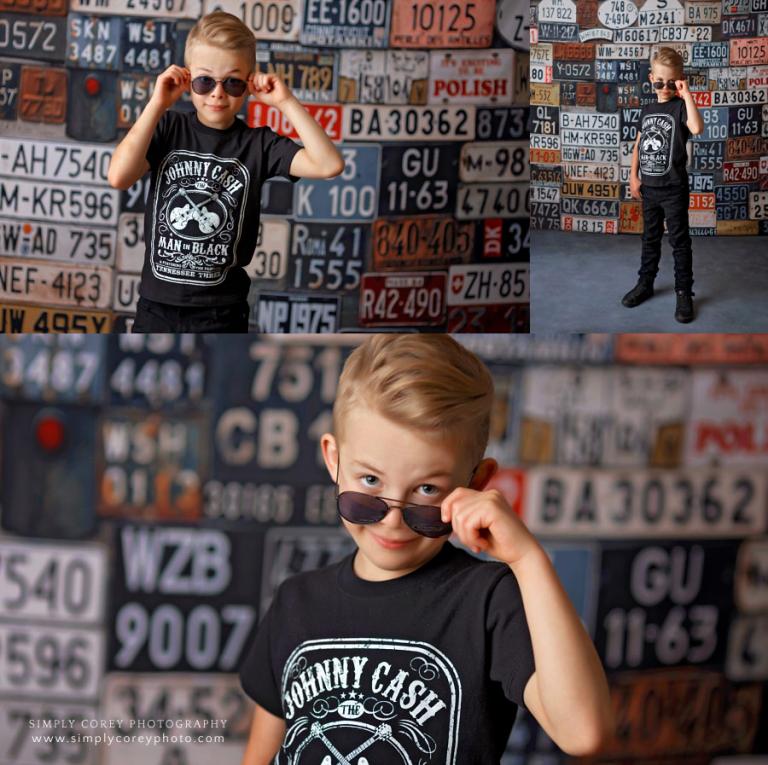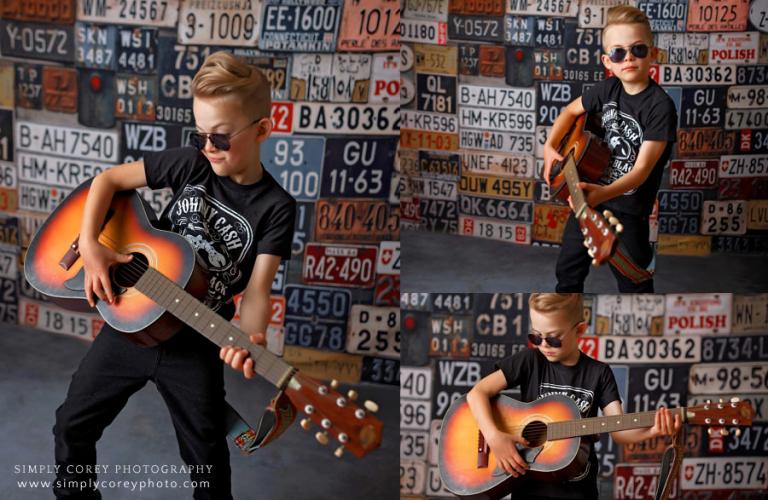 He had no problem playing the part for this session. I love how he went from rockin' out and goofing around to "cool" in a matter of seconds!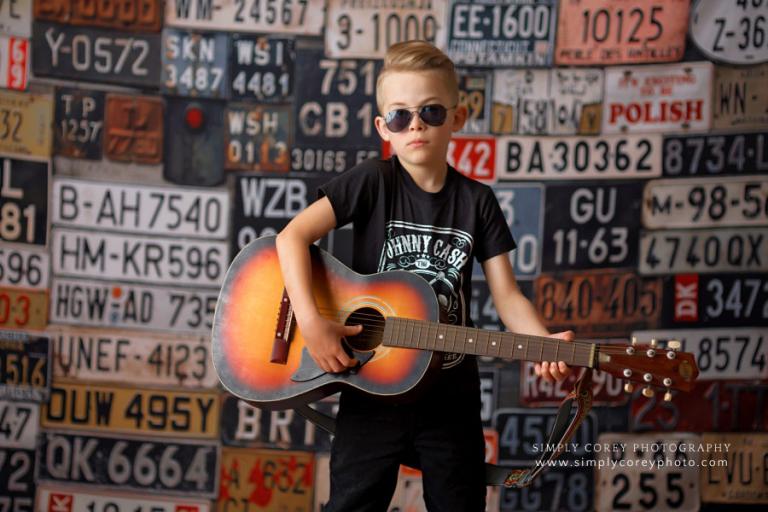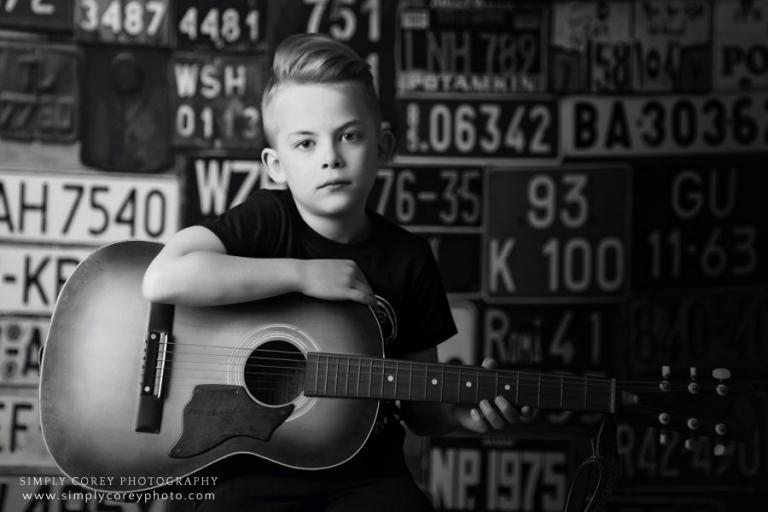 This was my first time using my license plate backdrop in the studio, and I love the way it photographed! I think it could be fun for so many other sessions too – like cake smash sessions and teens!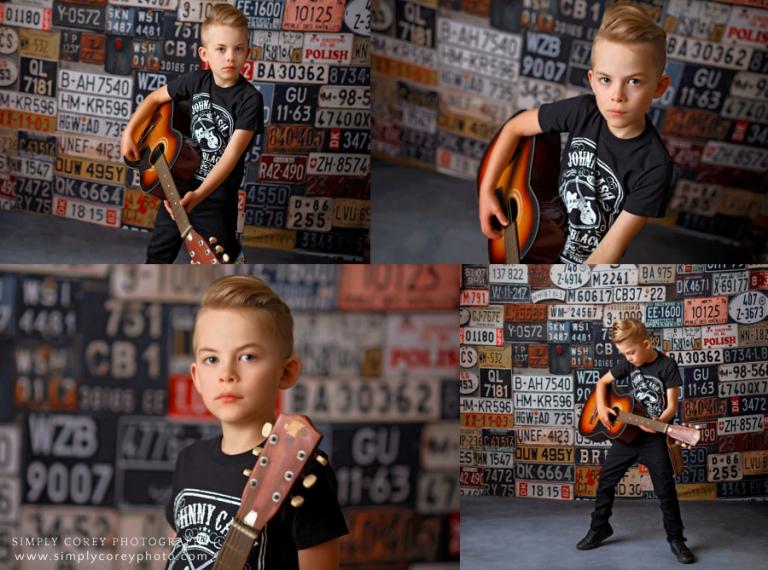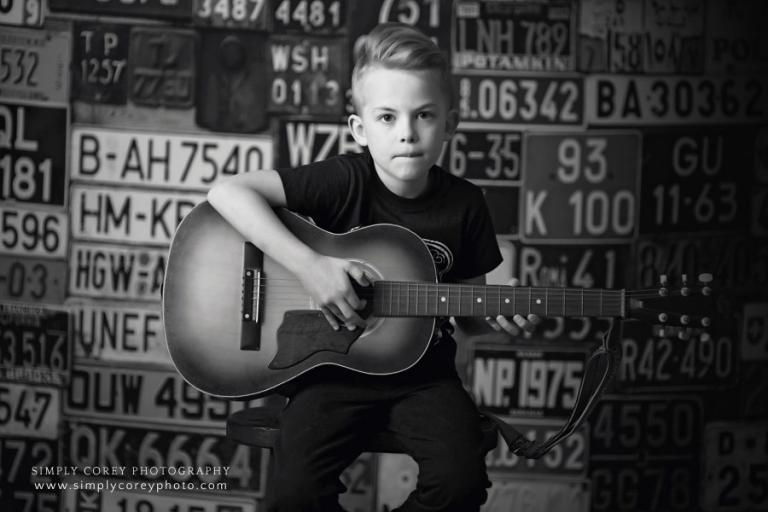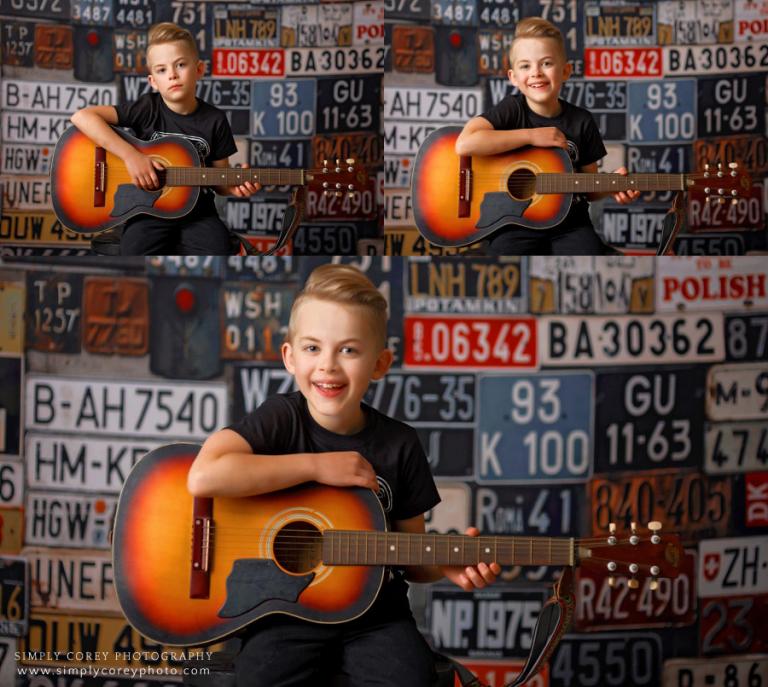 This handsome boy of mine turned nine in January, and it's crazy to think that he is now a "tween" and that this is his last year in single digits. He's the youngest of my five kids, and I know all too well how fast they grow up. I am so thankful he enjoys photos sessions with me every now and then – but how could he not when they're this much fun? ♥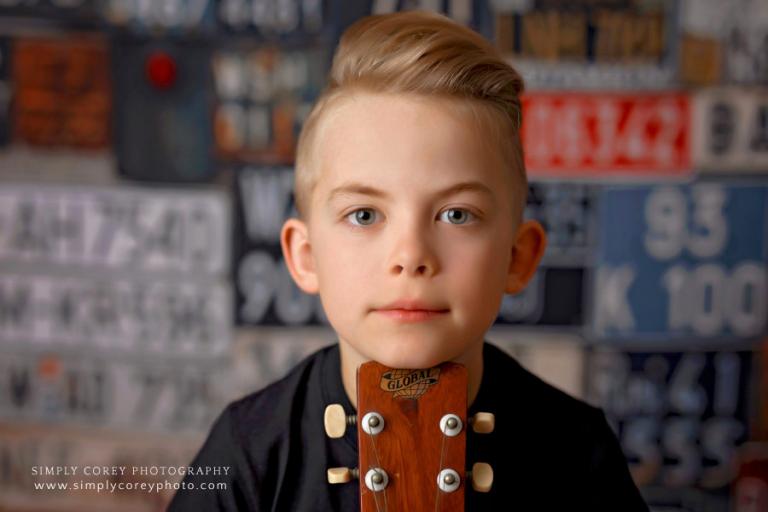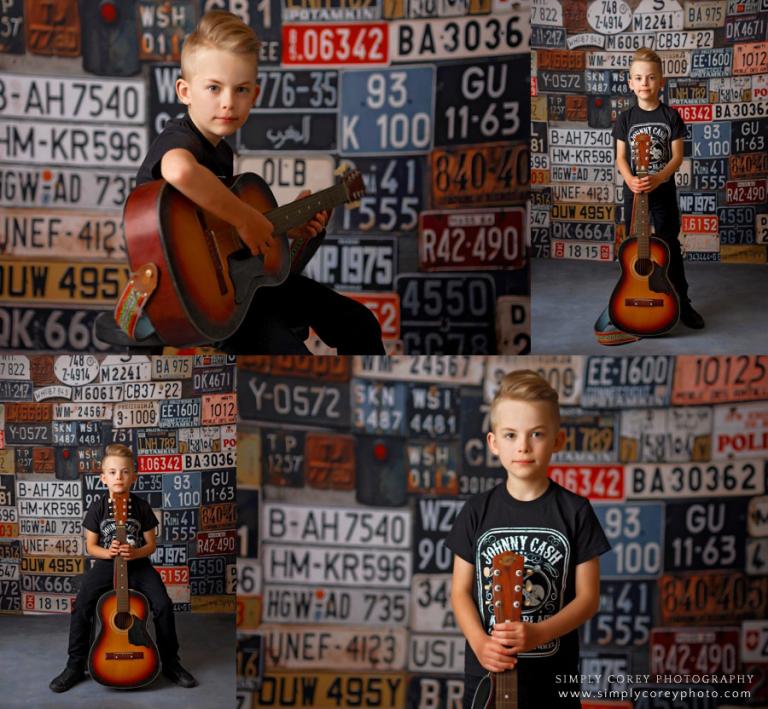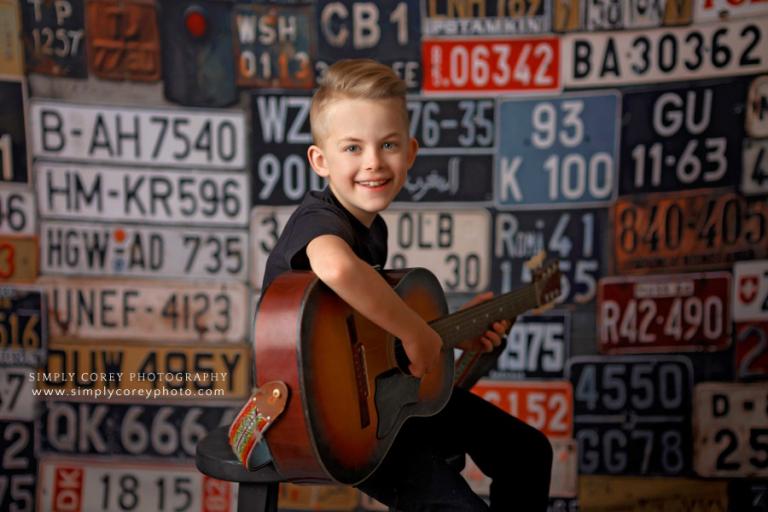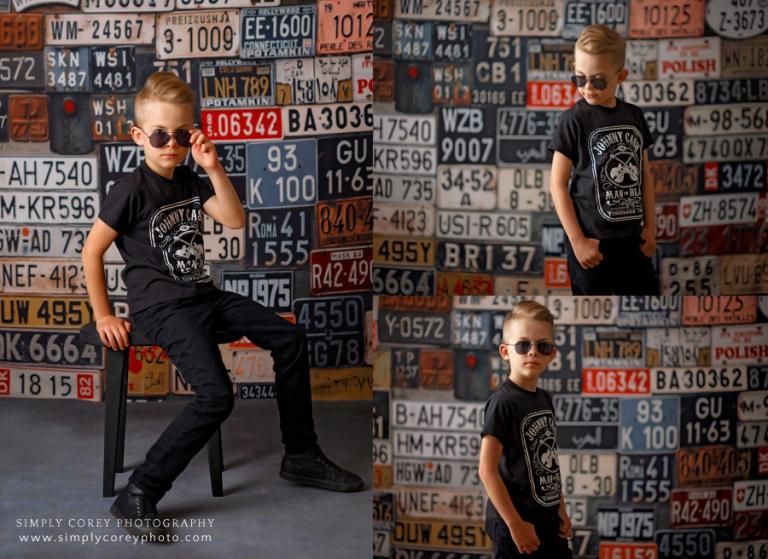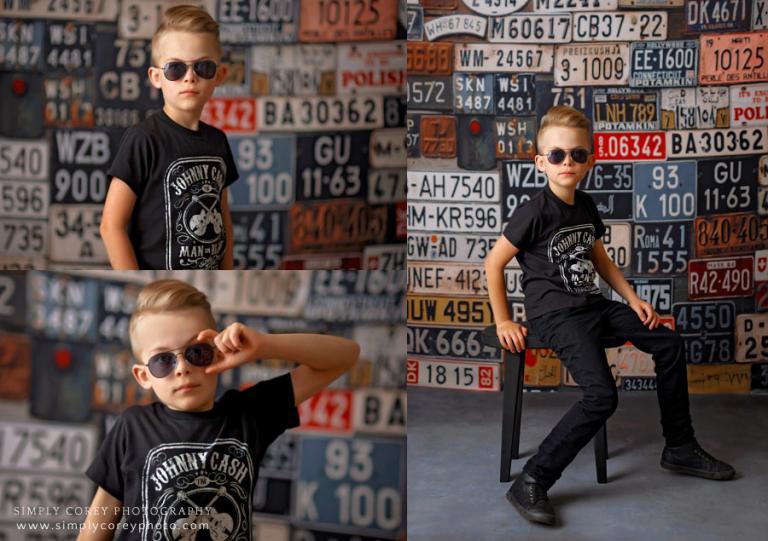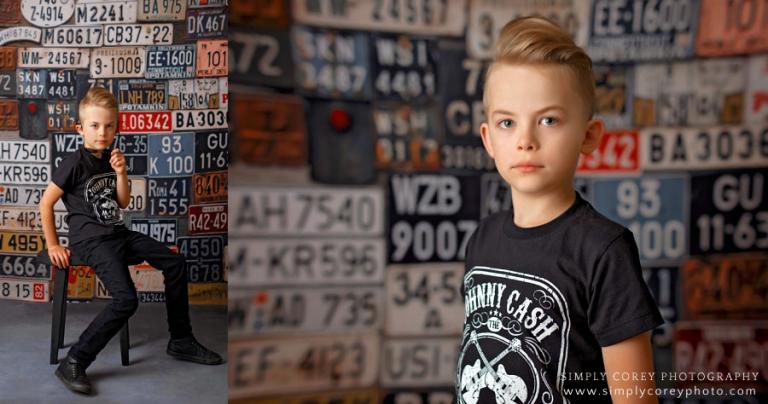 . . .
More About Atlanta Children's Photographer, Simply Corey Photography:
Simply Corey Photography is located west of Atlanta, near Douglasville, Carrollton, Villa Rica, Newnan, and Bremen. I began my photography business at the end of 2004, and have photographed many kids, teens, and families throughout greater Atlanta since then. 
Custom portrait sessions are available at my private outdoor location, in your home, or on-location within the metro Atlanta area. Studio mini sessions (featured in this session) are also available to commemorate milestones, birthdays, or just because! Please request detailed pricing and my availability by sending me an email!
Be sure to subscribe to the Simply Corey Photography email newsletter to receive exclusive photography specials, mini session announcements, and other news from time to time – or join the VIP Facebook Group! I would also love for you to follow along with Simply Corey Photography on Facebook and Instagram!