My Christmas Pajama Mini Sessions are one of the most popular Christmas sessions I do every year – and this year was no exception! I do a different set every year, and this year was definitely my favorite so far! ♥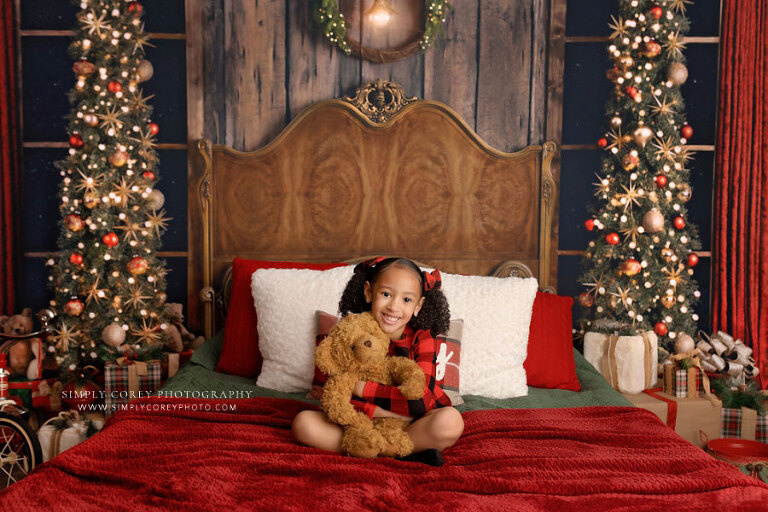 These mini sessions are perfect for Mommy and Me holiday photos, and this duo rocked their session!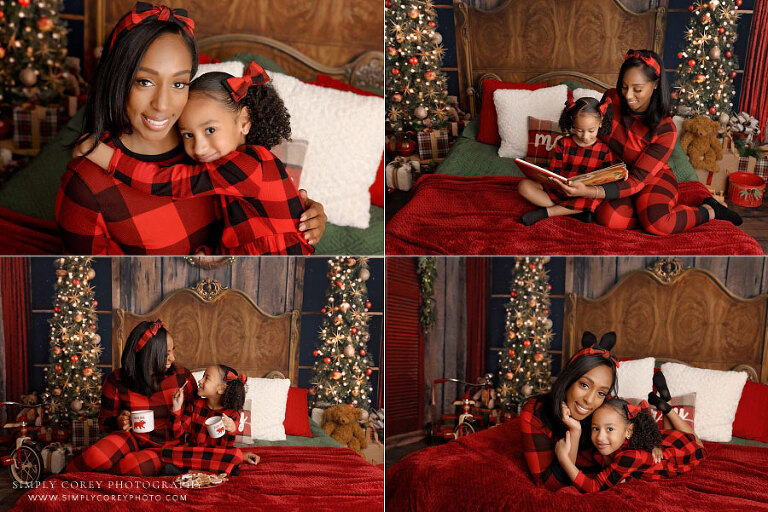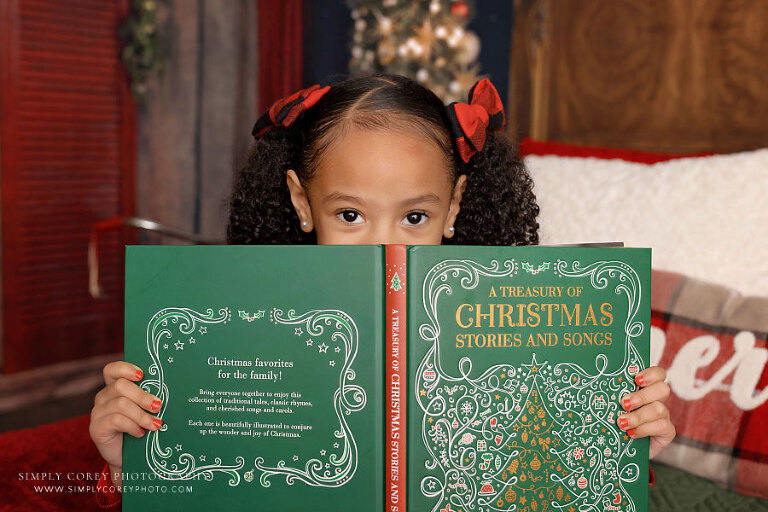 These handsome little guys made me work … as well as their parents, aunt, uncle, and grandparents … Ha! But that's to be expected when photographing a 3 year old, 1 year old, and 5 month old together. It was worth every minute because their photos turned out adorable! ♥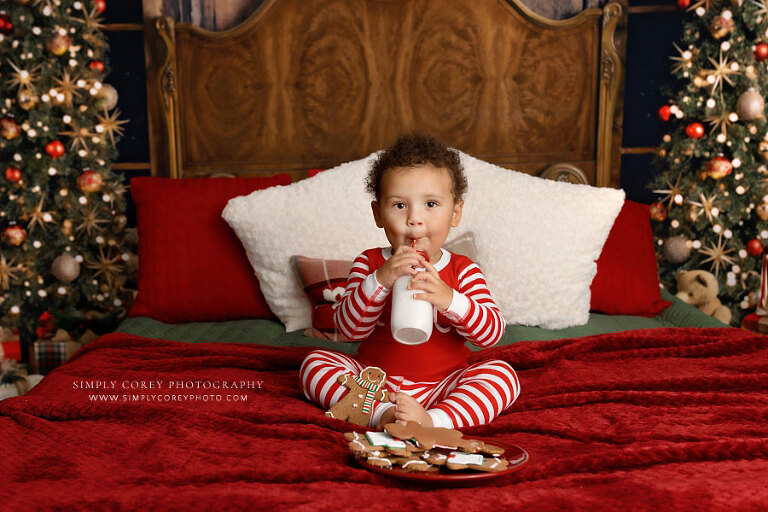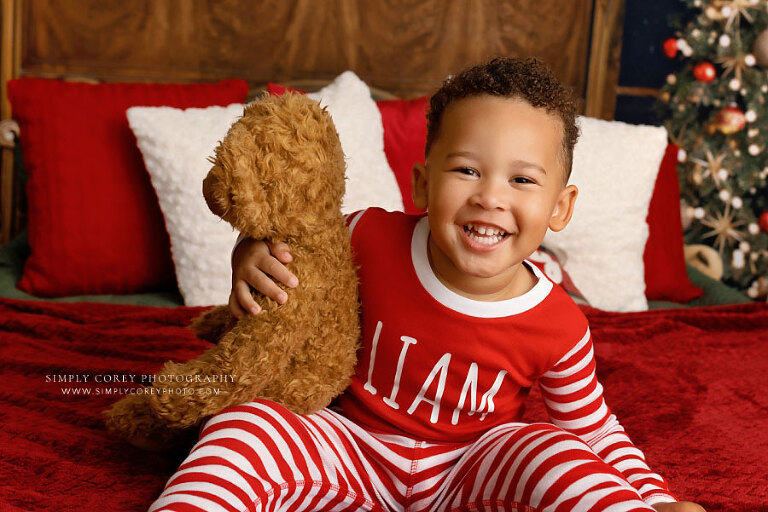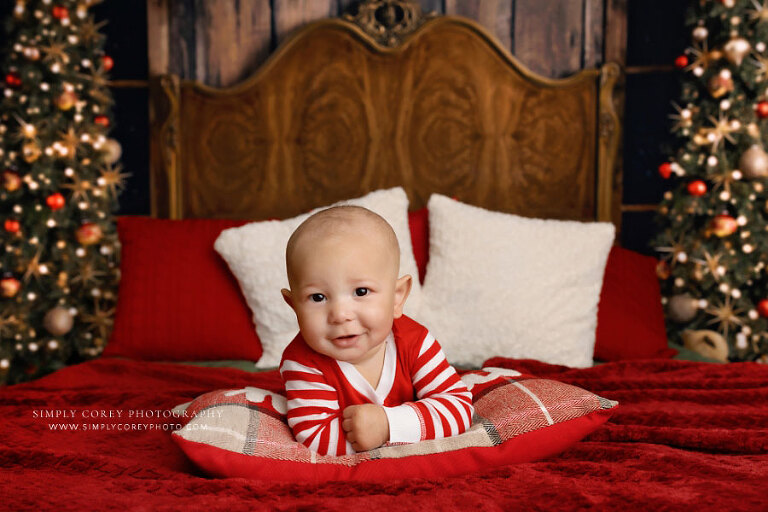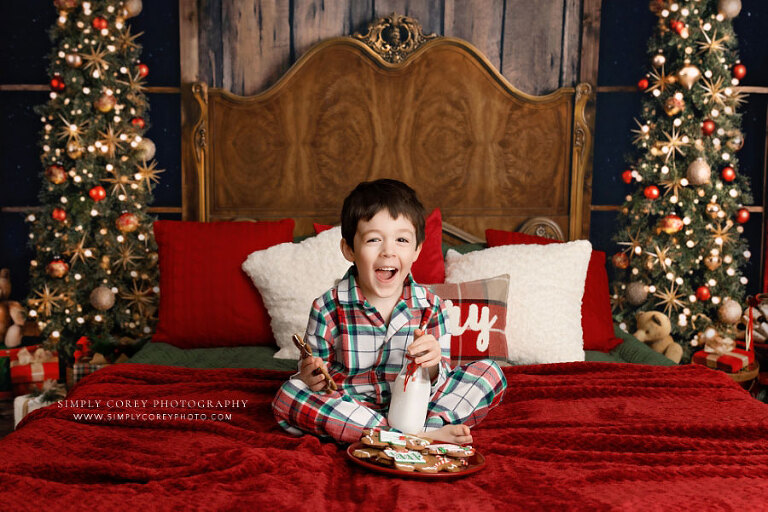 This awesome kiddo is a regular now and I always look forward to each of our sessions. He is bursting with personality and that always makes for fun Christmas photos!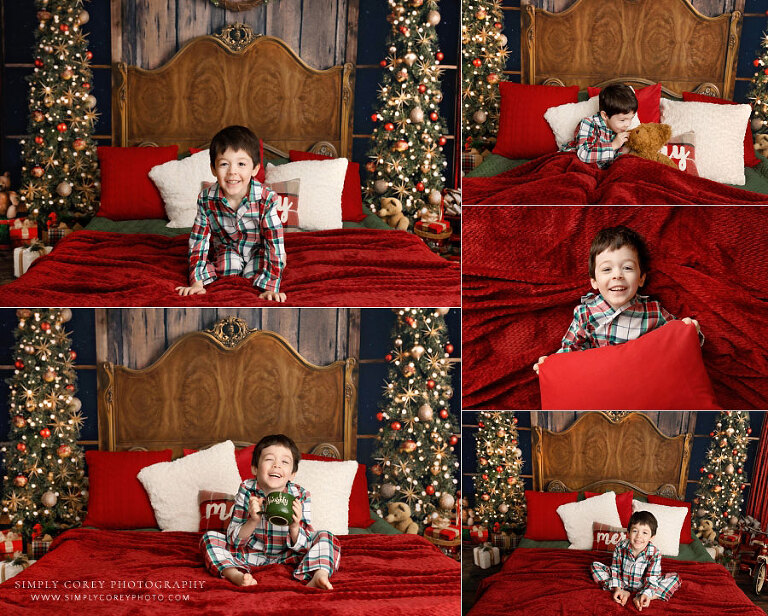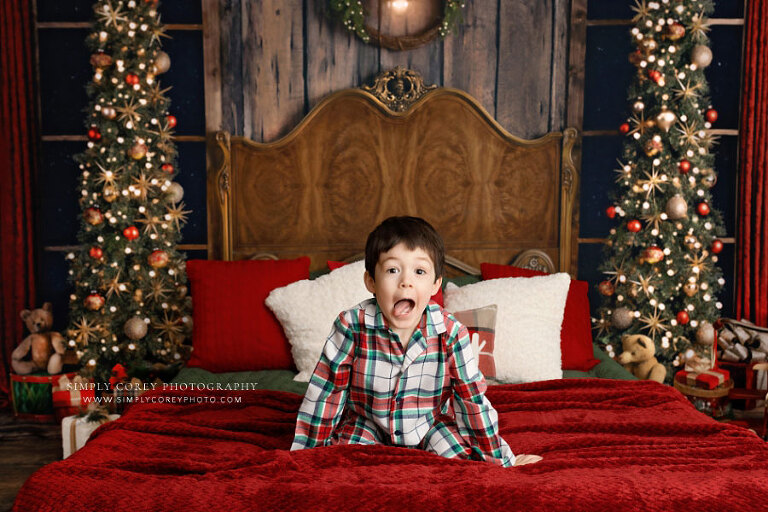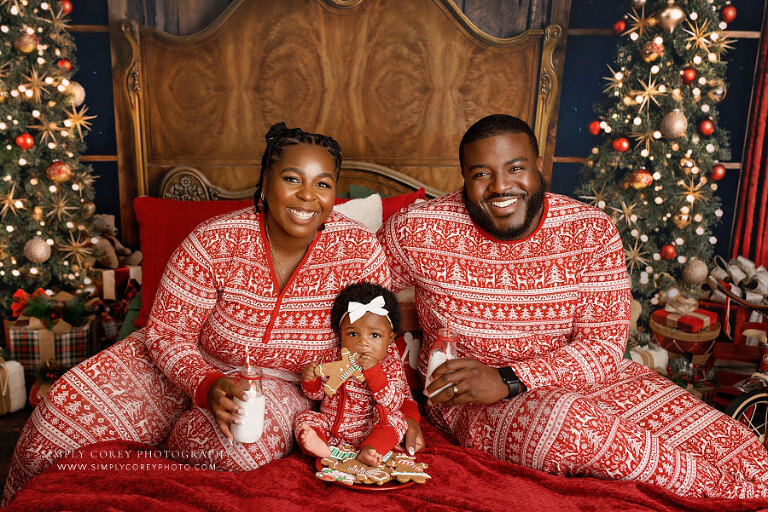 This beautiful family had the best smiles and I loved capturing some holiday memories for their baby's first Christmas!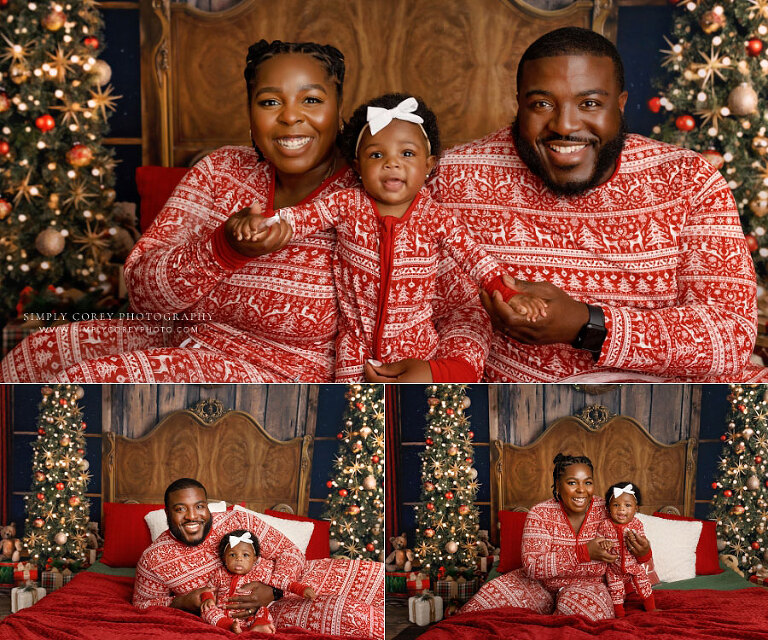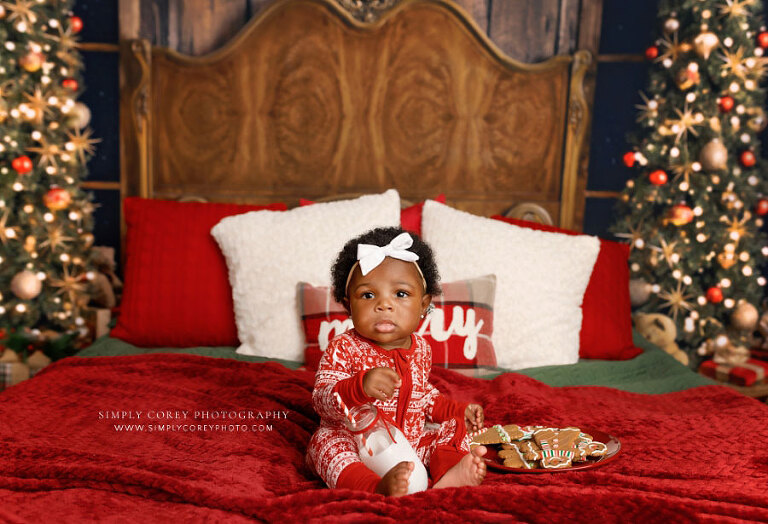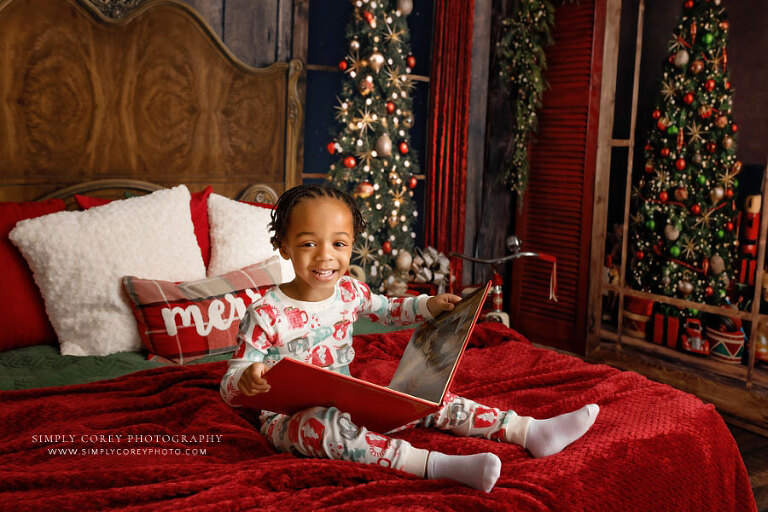 Family snuggles are some of my favorites and this family understood the assignment … even the teddy bear got a good squeeze! ♥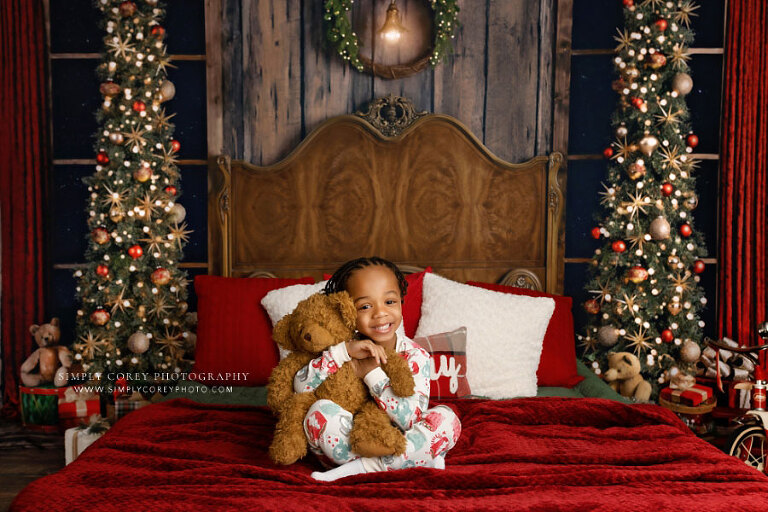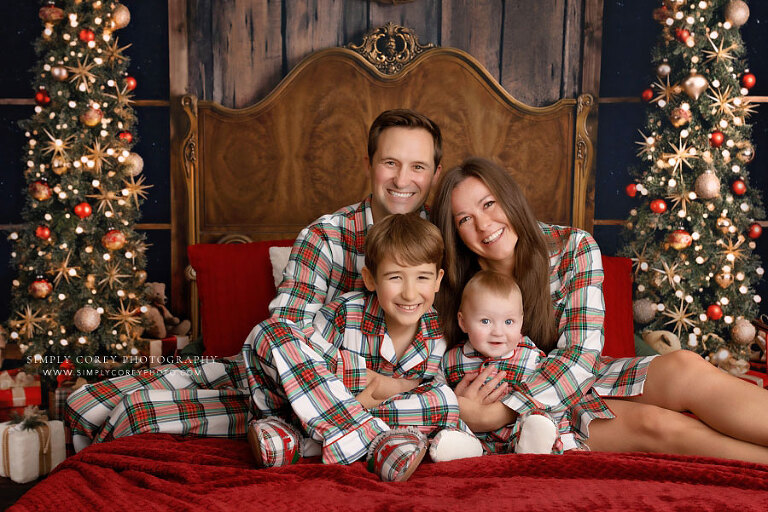 Another beautiful family … and a baby brother that kept me laughing with his expressions, poses, and a palm to his big brother's face. Ha!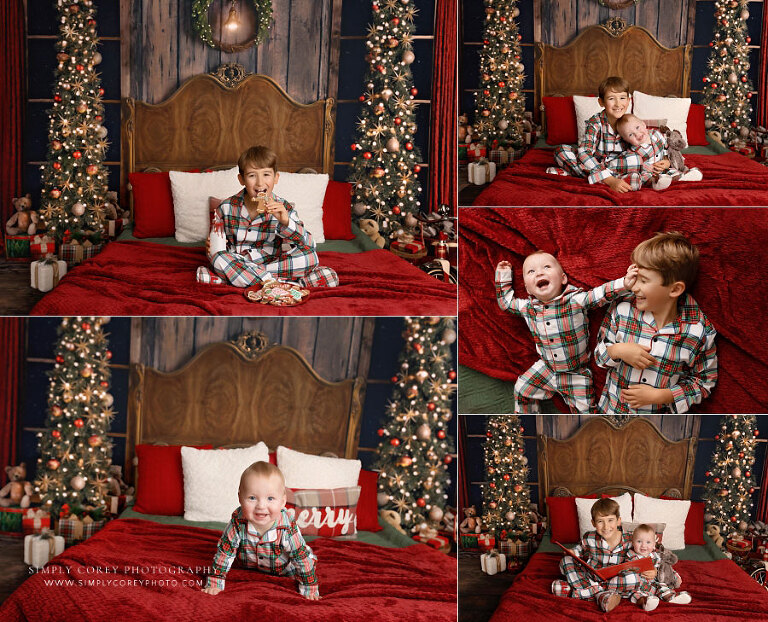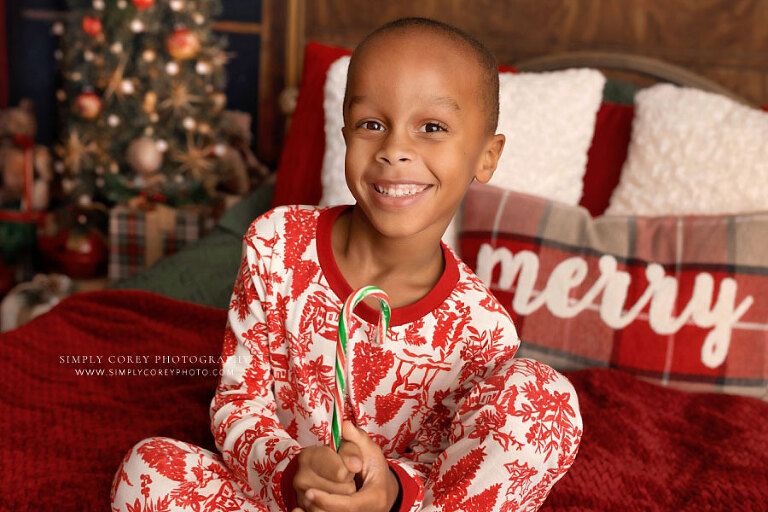 Fun fact: Multiple kids were disappointed with my faux cookies and milk I use for my Christmas mini sessions. Then when I give them a candy cane at the end, they ask me if it's real! I think you can tell by this cutie's smile that he was happy it was. Ha!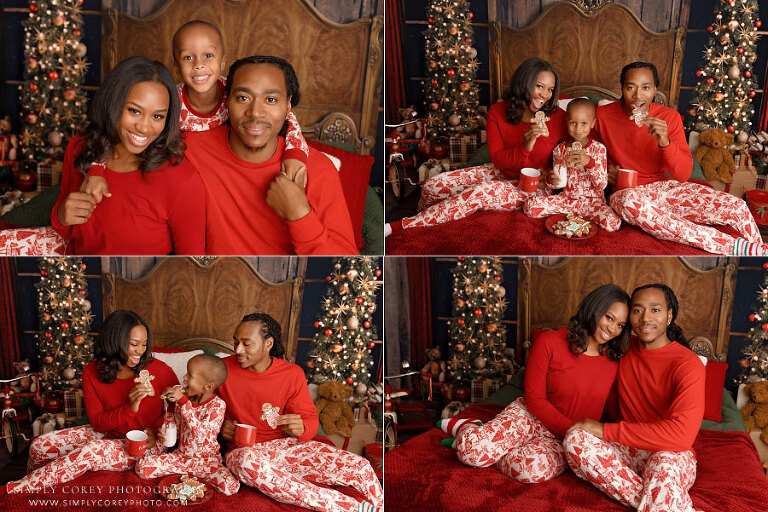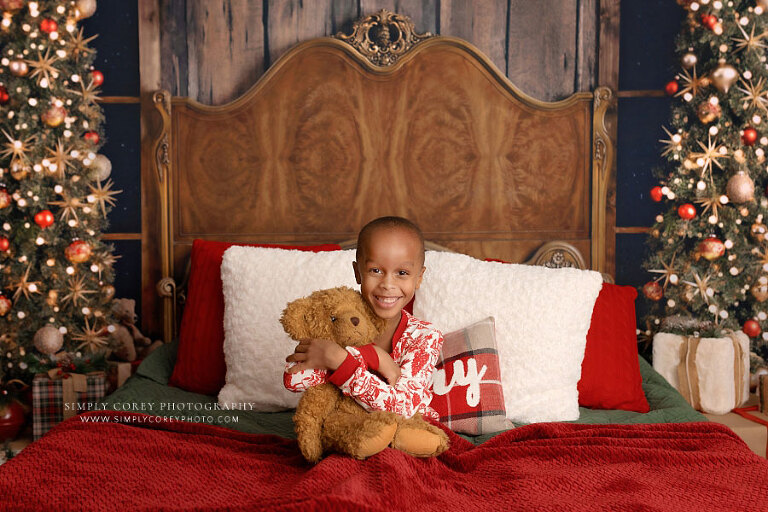 I love it when kids act like kids in their photos, so a tongue sticking out and a big toothless grin make me smile!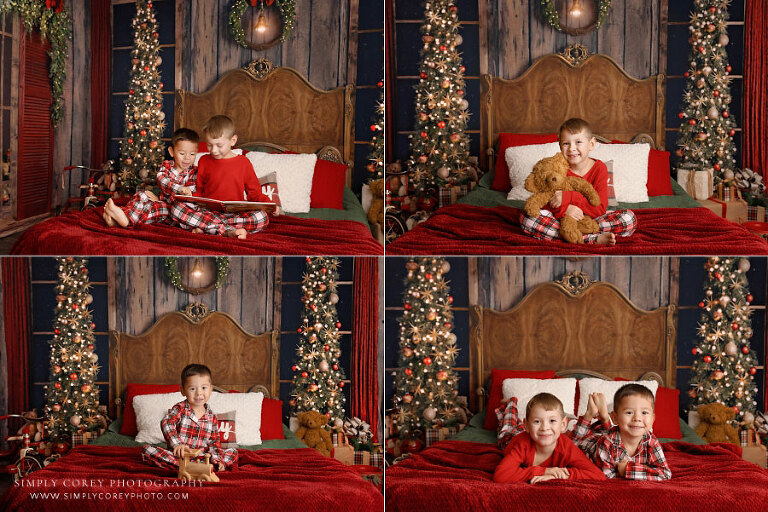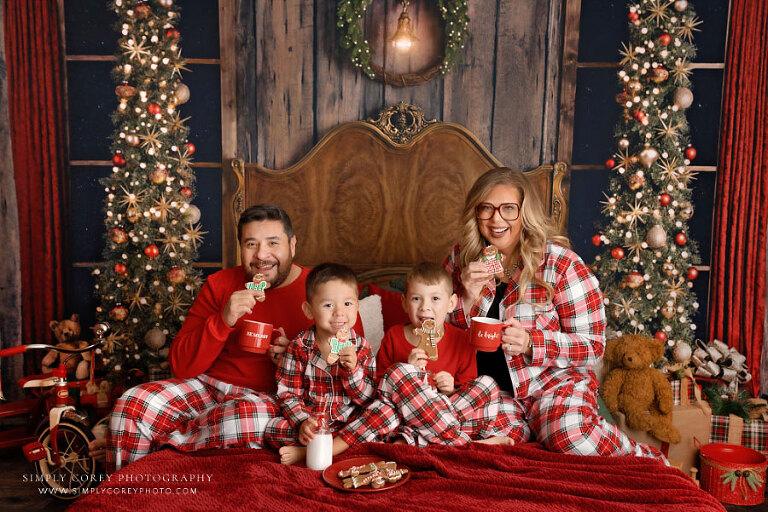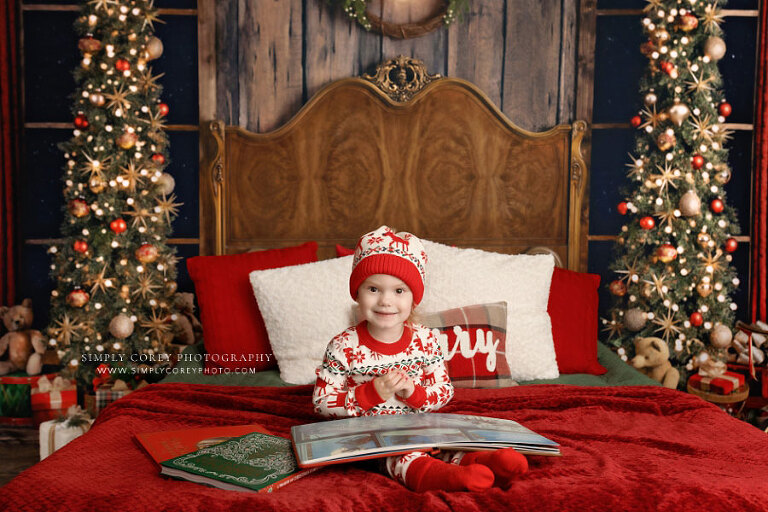 I've been photographing this little cutie since she was a day old in the hospital for her Fresh 48. I've loved watching her grow up and capturing holiday memories for her and her family!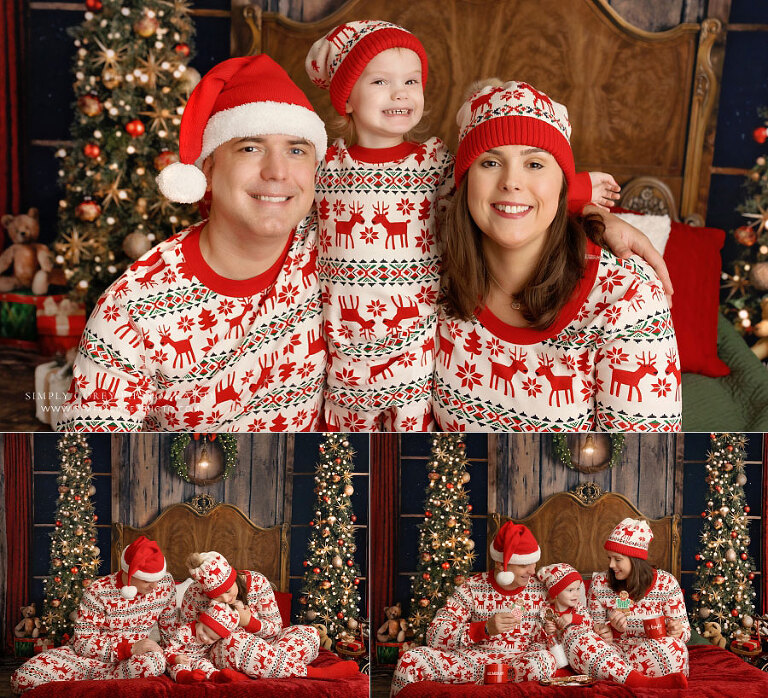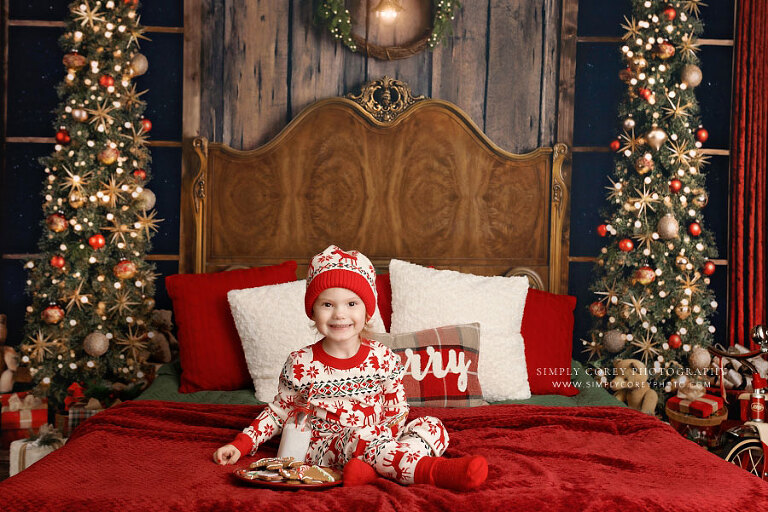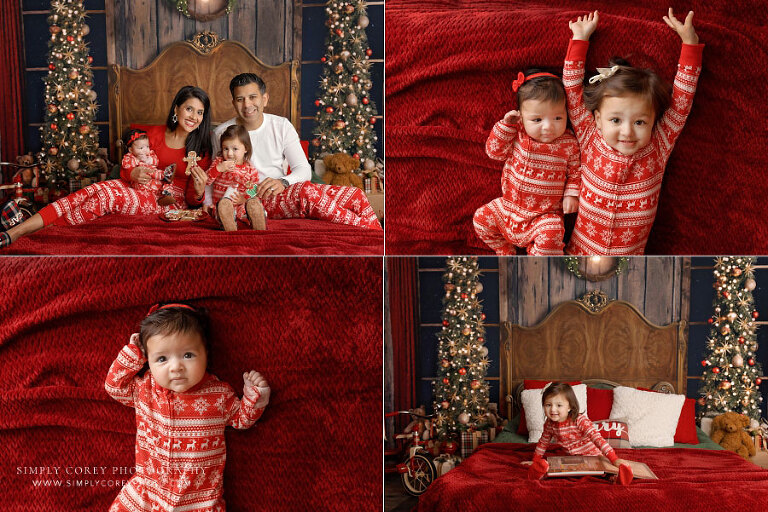 I last saw this beautiful family when they came in for maternity portraits. Baby sister wasn't quite sure about her first session with me, but big sister was showing her the ropes. Love that little smooch!
This handsome young man always gives me the best smiles! Just look at those dimples!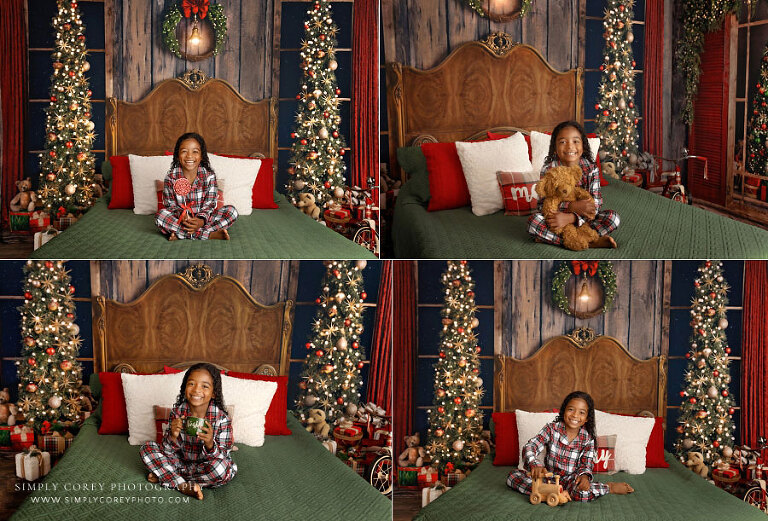 . . .
MORE ABOUT ATLANTA CHRISTMAS PAJAMA MINI SESSION PHOTOGRAPHER, SIMPLY COREY PHOTOGRAPHY:
Simply Corey Photography is located west of Atlanta, near Carrollton, Douglasville, Newnan, Villa Rica, and Dallas, GA. I have been a professional photographer since 2004, and have photographed many babies, children, and families throughout greater Atlanta.
Christmas Pajama and other holiday mini sessions with Simply Corey Photography are held in October and November each year, and dates are announced in the summer months. All mini sessions are held exclusively at my outdoor location or in the studio on specific days throughout the year.
More information and a list of current mini session events can be found here on the mini session section of the website. Members of my VIP Facebook Group and subscribers to my email newsletter are first to receive announcements for exclusive photography specials, mini session announcements, and other news from time to time.
You are also welcome to connect with Simply Corey Photography on Facebook and Instagram!
Custom portrait sessions for maternity, newborns, babies, kids, teens, and families are also available. Please request detailed pricing and my availability by using the form on my contact page.