A big thank you to all of these amazing families for braving the cold weather for their VW Bus mini sessions! The temperature on these mini session days was definitely not ideal, but that didn't stop everyone from having a great time! ♥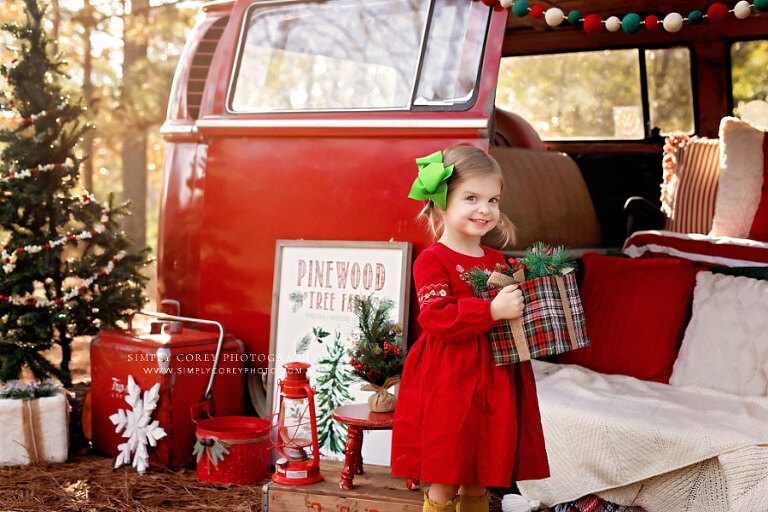 This little cutie is always so happy when I see her. It's like she has a permanent smile on that sweet face!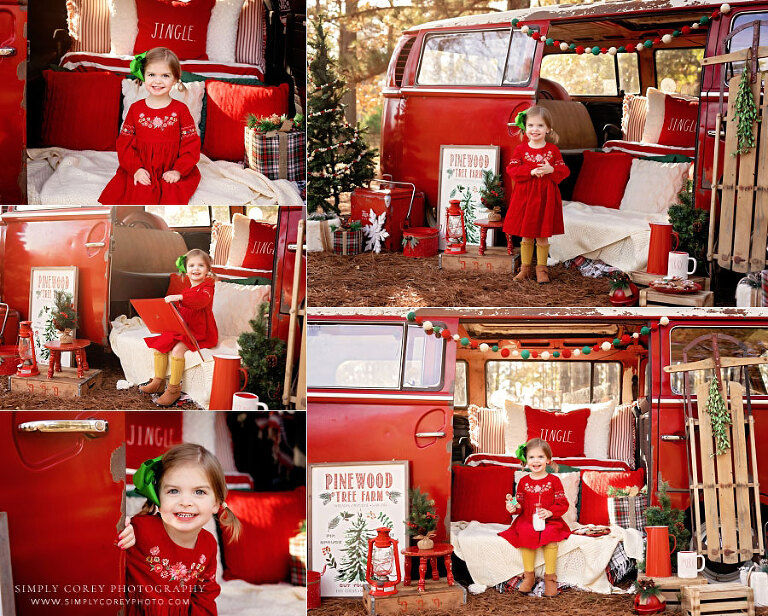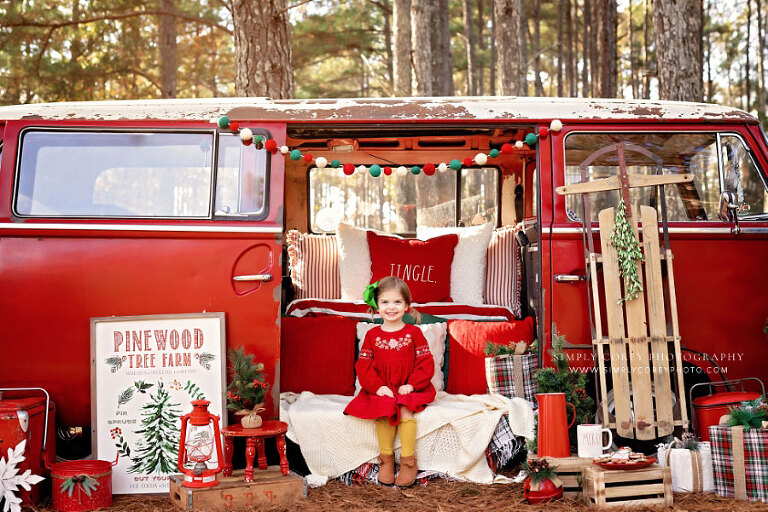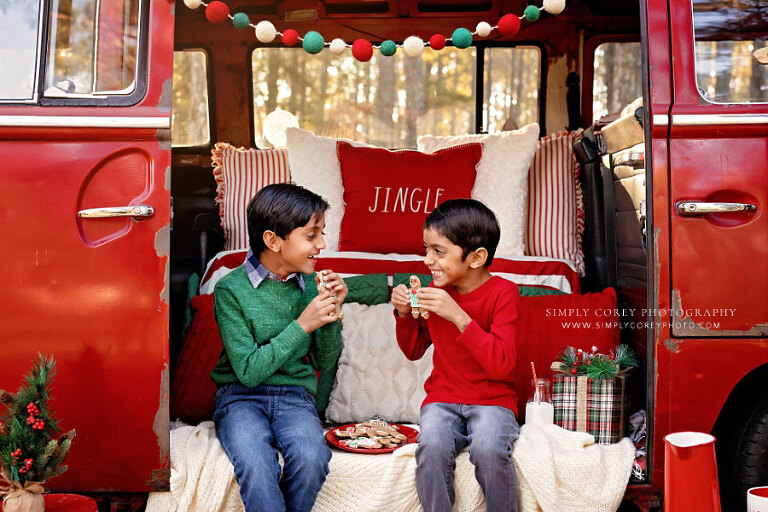 And speaking of smiles, these two have some great ones too. They always have so much fun during my mini sessions!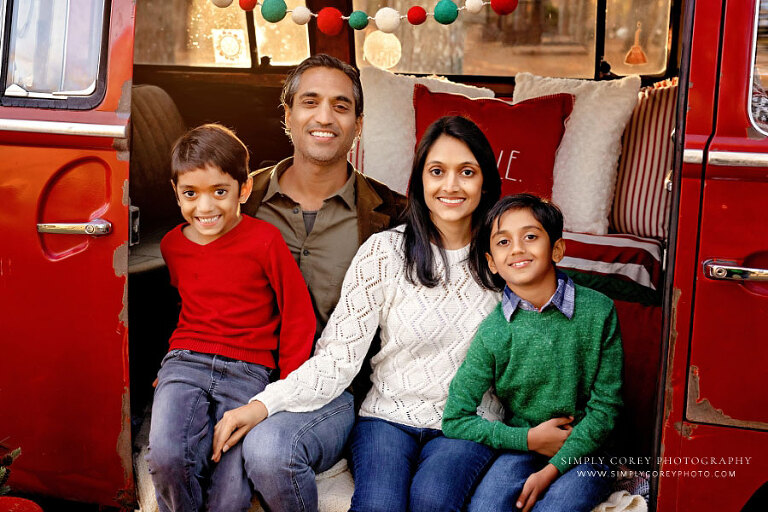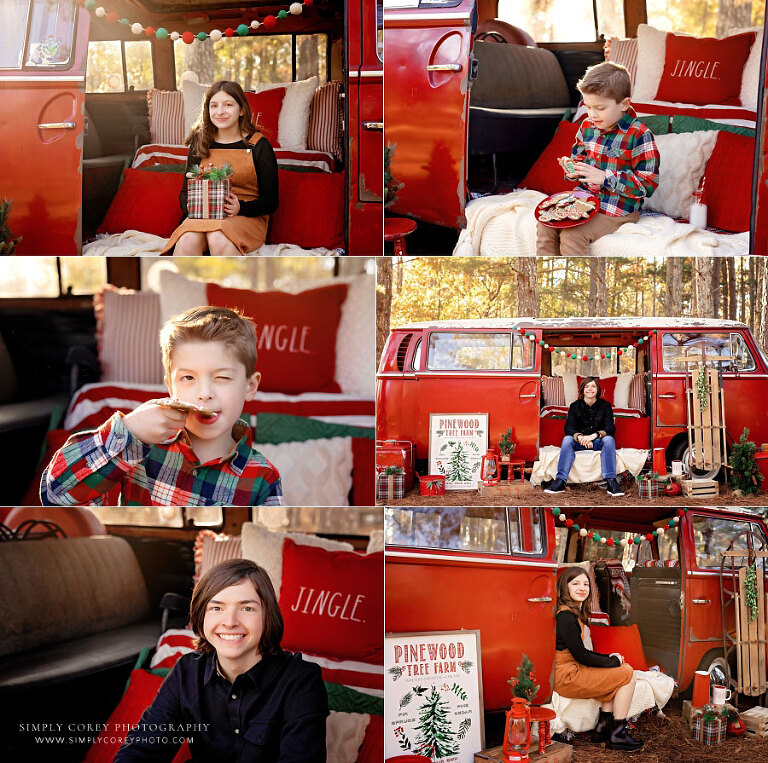 I have been photographing this awesome family since the older brother was a toddler and they have become near and dear to my heart since. ♥ I love that I was able to capture some holiday memories for them again this year!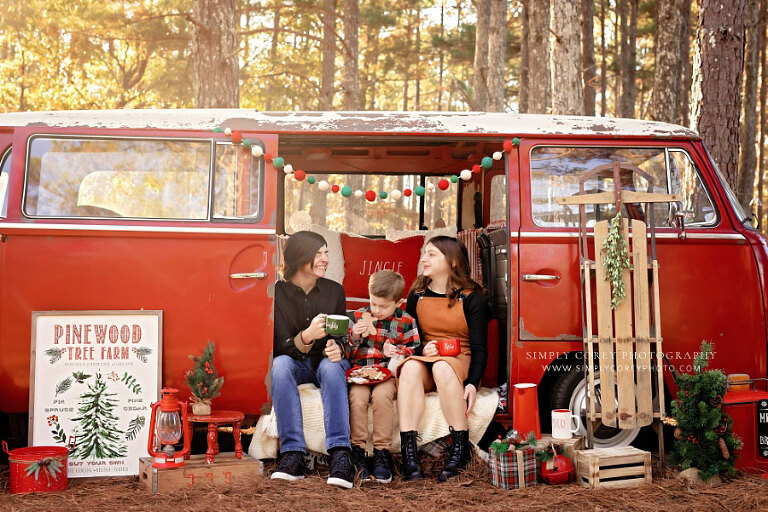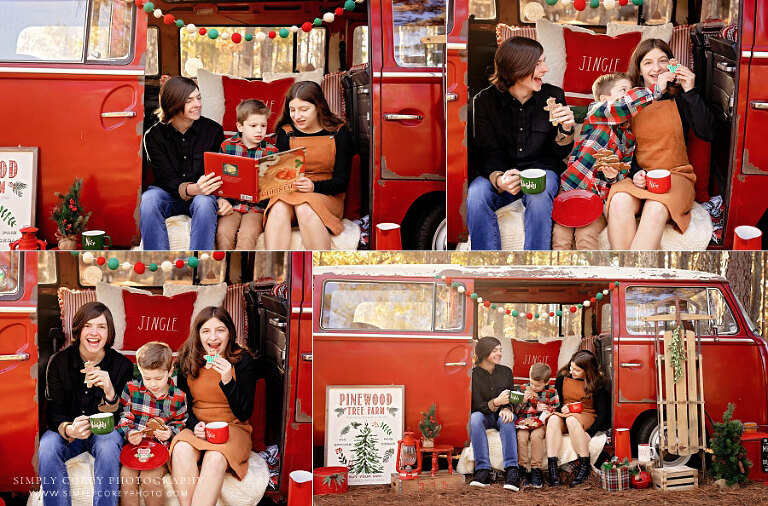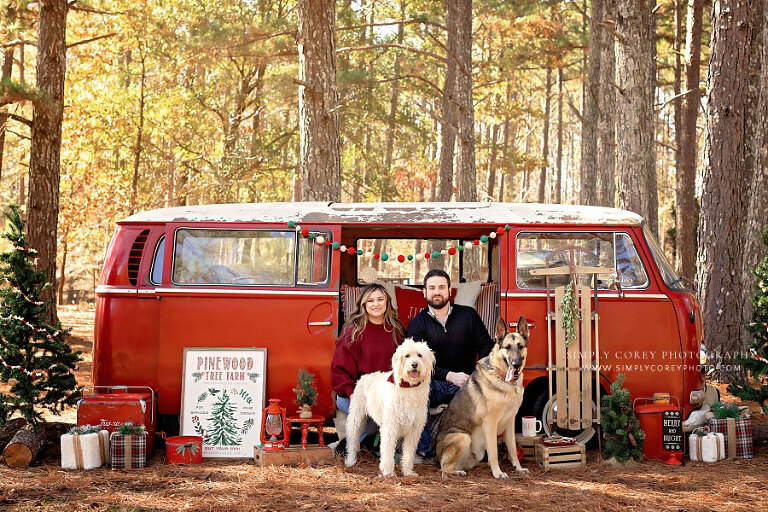 The last time I photographed this couple, they only had Reuben the German Shepherd. This time, I got to meet Winnie. She may look calm in these photo, but she was a big ball of energy … and it was great! Ha! I love that they brought their dogs for some family photos … and that we got some of just Mom and Dad.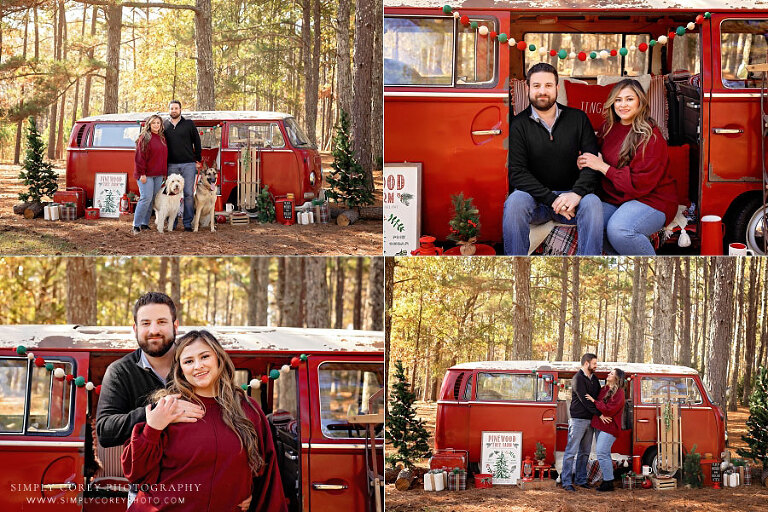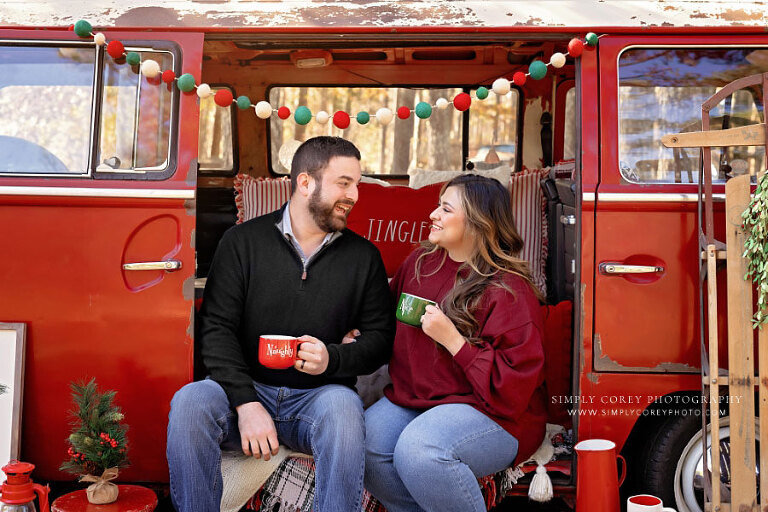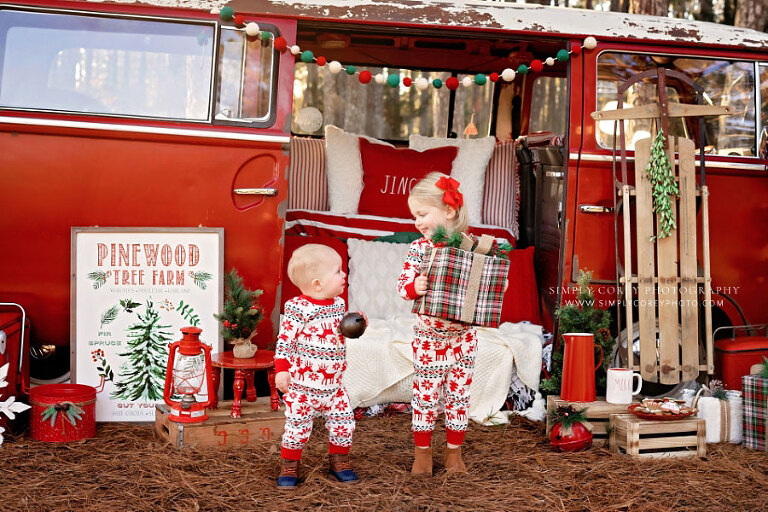 This family looked great in their outdoorsy Christmas pajamas, boots … and fantastic smiles! I think it's safe to say they had a great time. ♥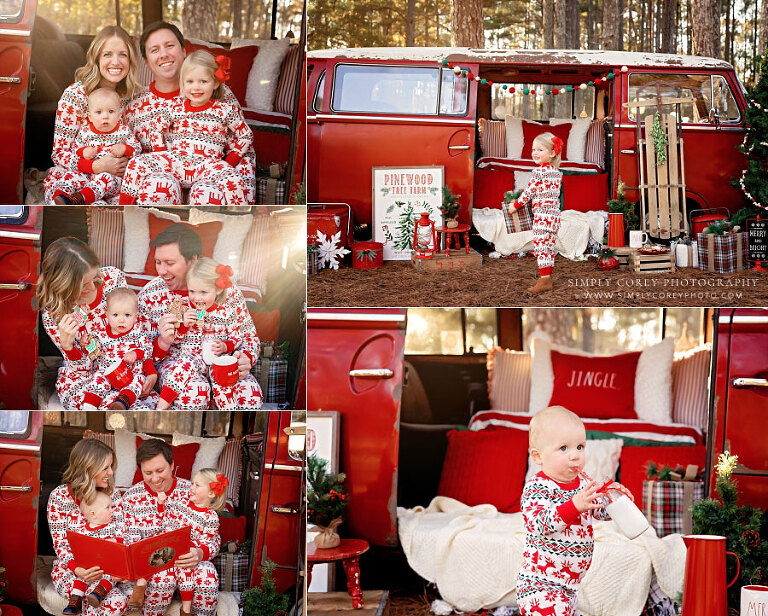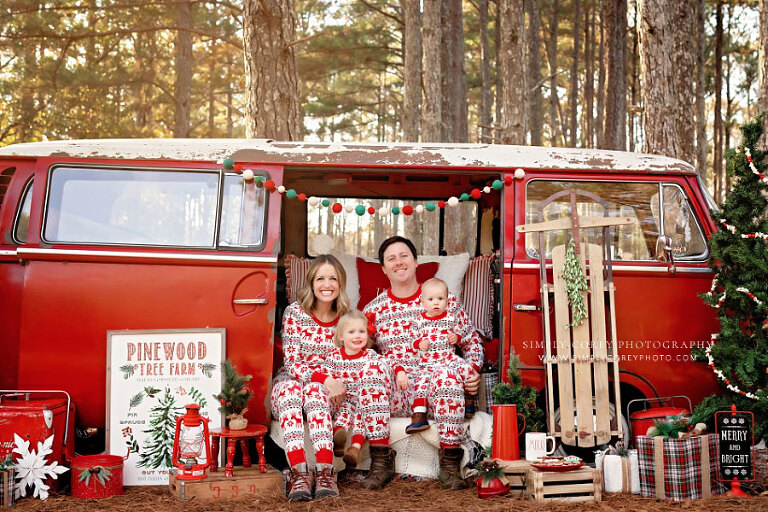 This awesome mom and son duo have been coming to me for fall and Christmas mini sessions for a few years now and I always love capturing their relationship!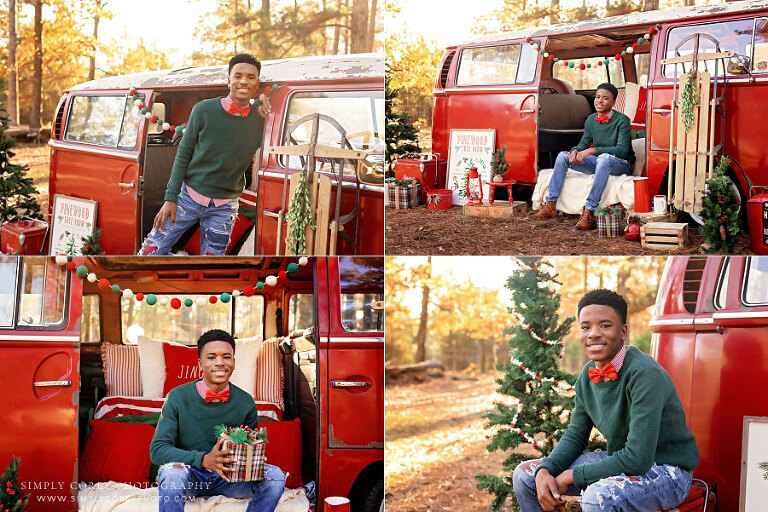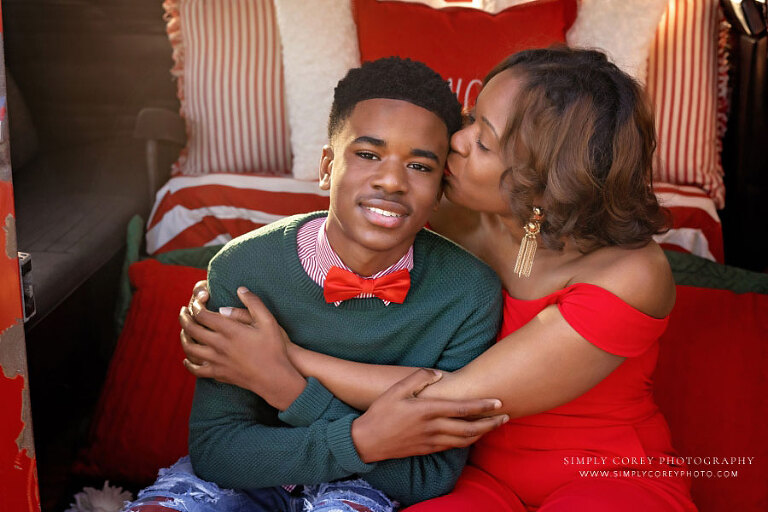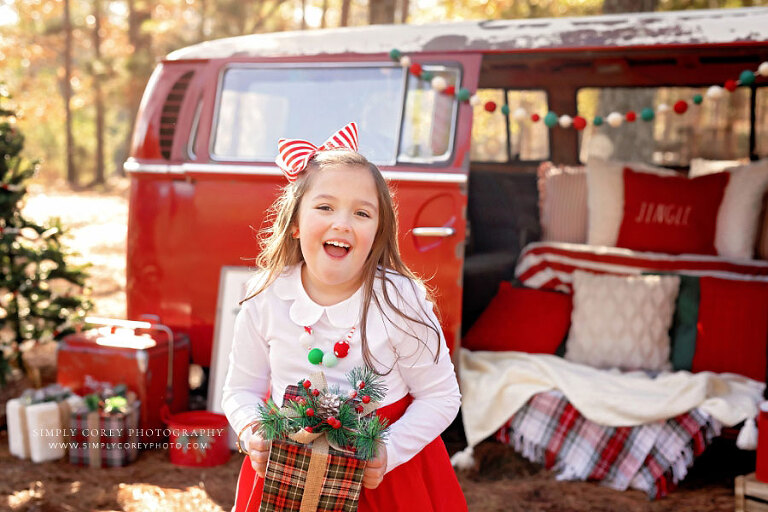 This cutie never has a boring photo session because she is full of personality! It's always fun to capture her spunk in pictures!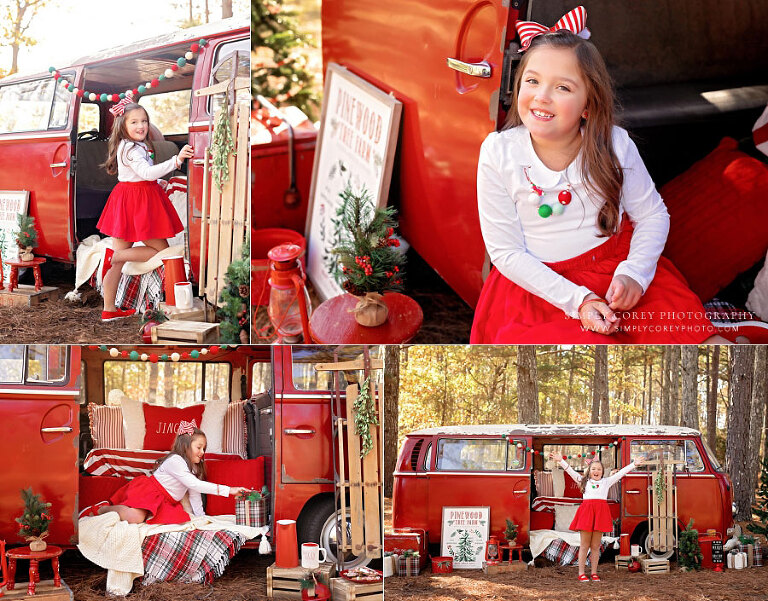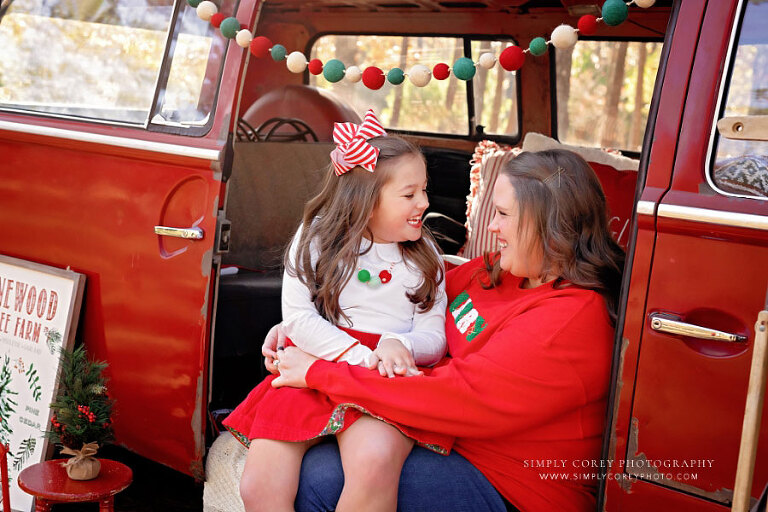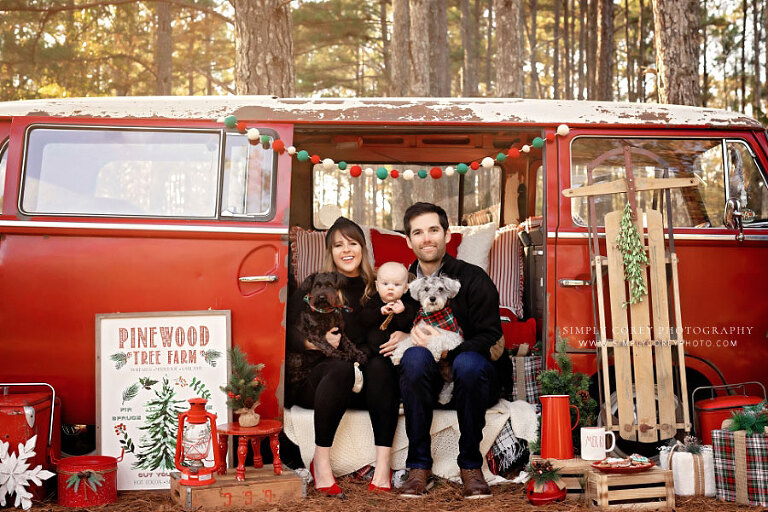 The last time I saw this family was when their baby boy was a newborn. He was 6 months old when we had our mini session and it was great seeing how big (and even more adorable) he's gotten. I also got to meet their furbabies!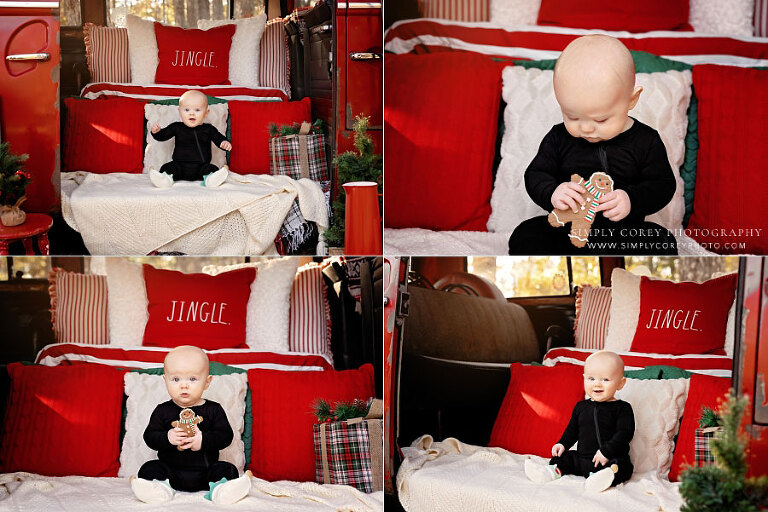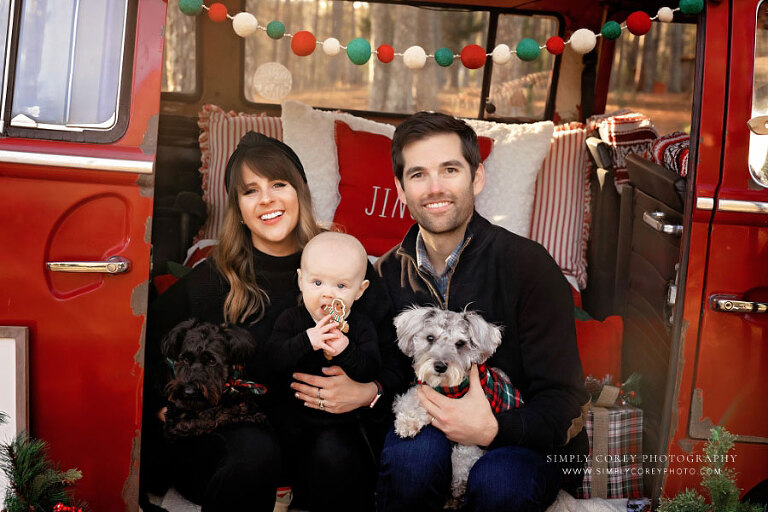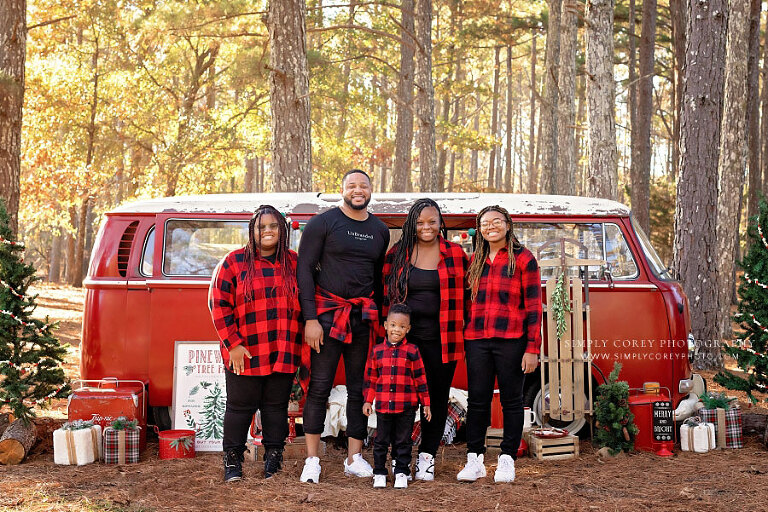 This beautiful family had some amazing smiles going on too … and little brother is lucky to have two amazing big sisters!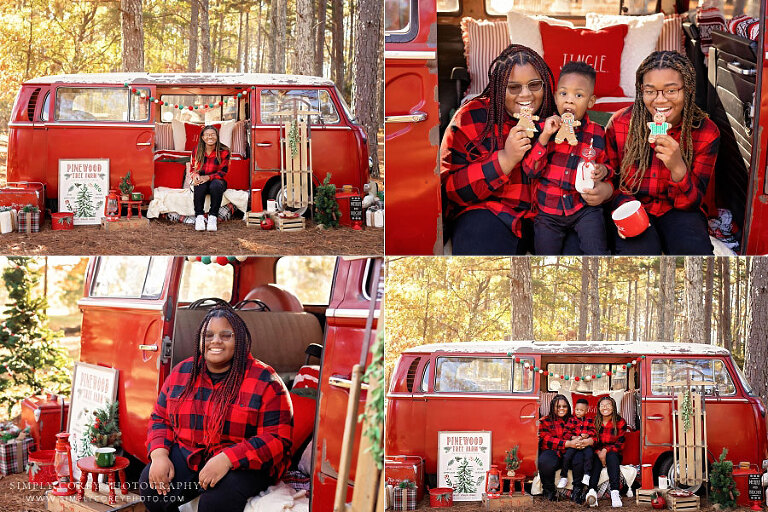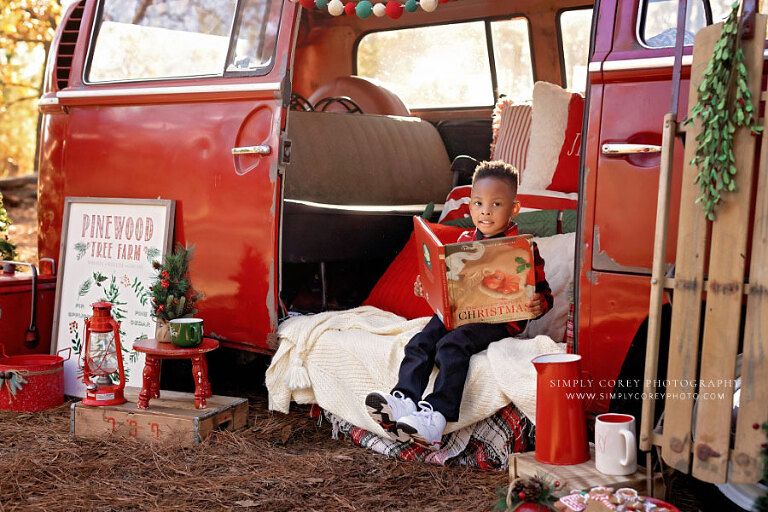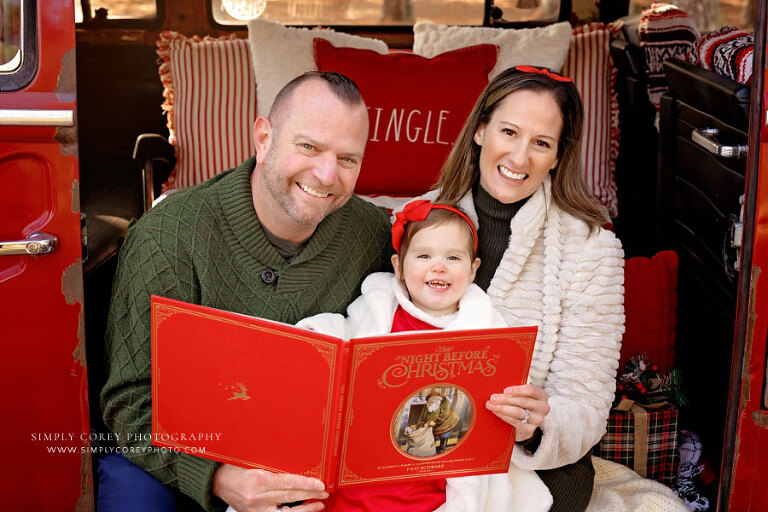 I had so much fun photographing this family. Their sweet baby girl made ME smile with her little grin and expressions. ♥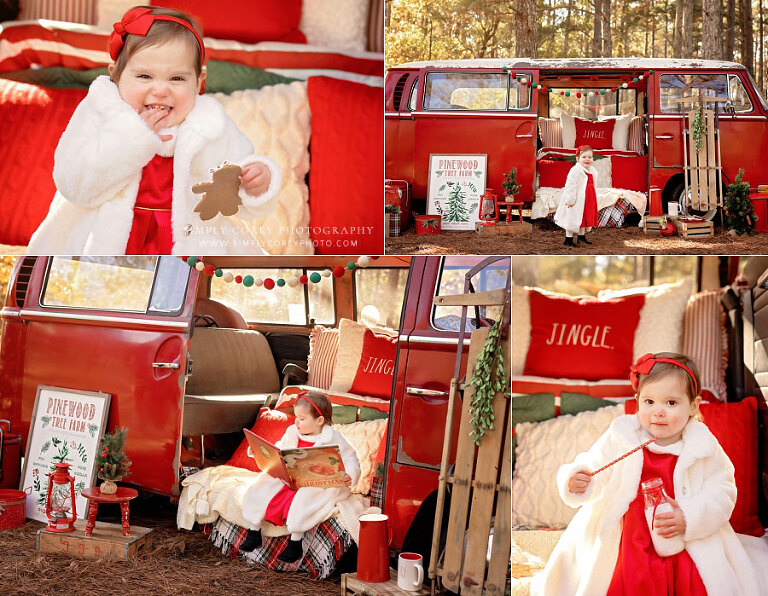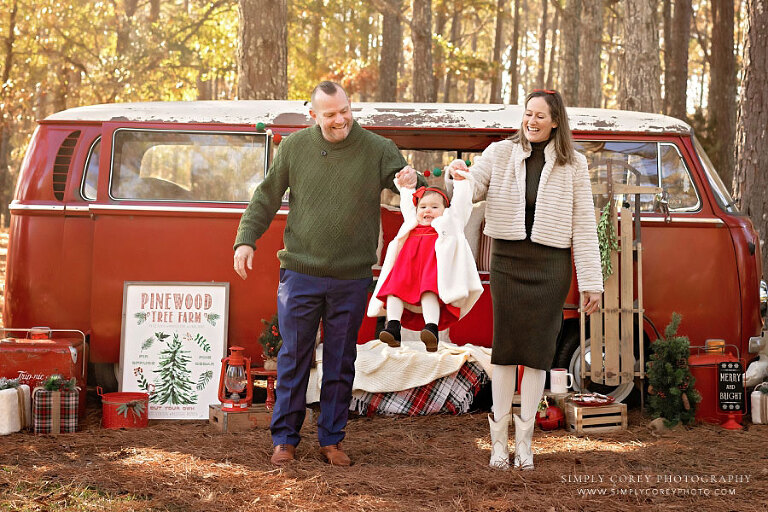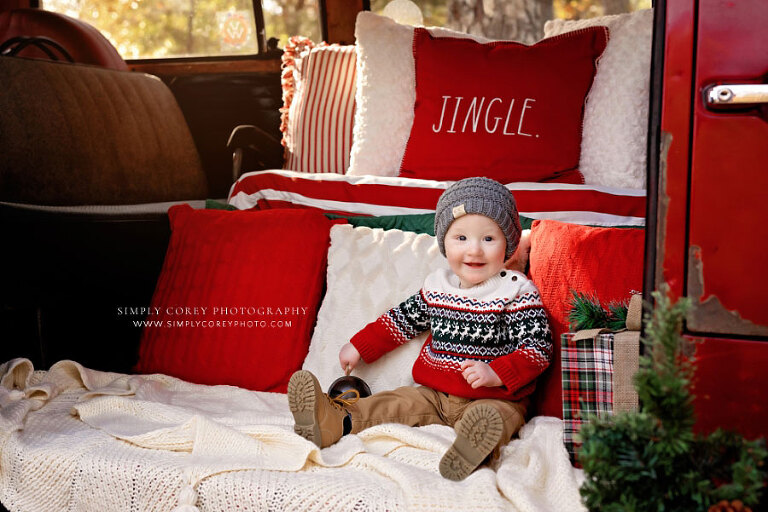 Mom told me these would be their first professional photos with their 11-month-old baby boy before booking their mini session. I'm so glad it was as success! ♥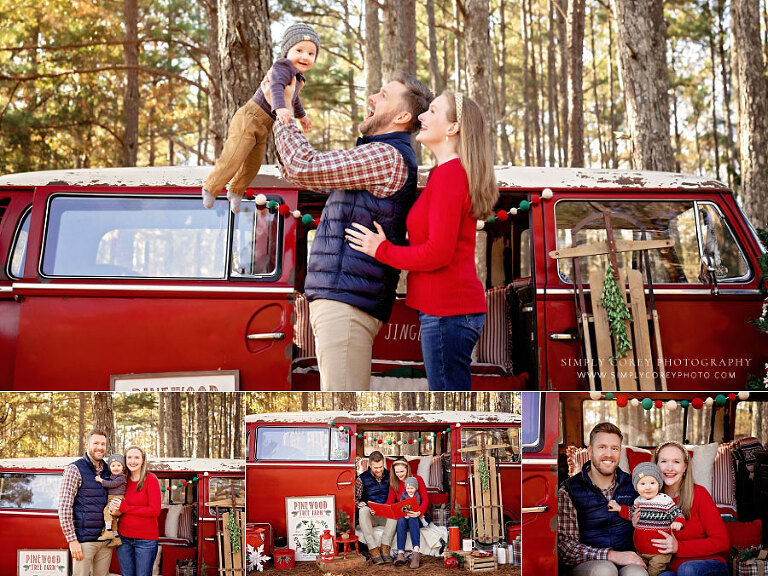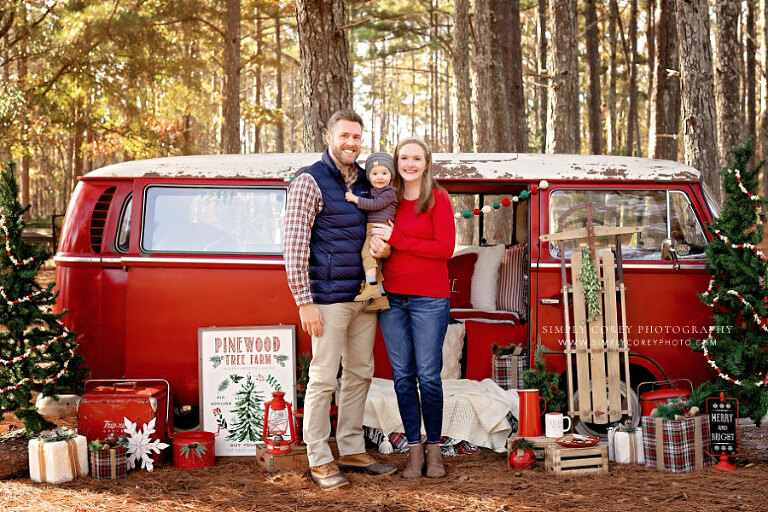 . . .
MORE ABOUT ATLANTA CHRISTMAS VW BUS MINI SESSION PHOTOGRAPHER, SIMPLY COREY PHOTOGRAPHY:
Simply Corey Photography is located west of Atlanta, near Carrollton, Douglasville, Newnan, Villa Rica, and Dallas, GA. I have been a professional photographer since 2004, and have photographed many babies, children, and families throughout greater Atlanta.
Fall and Christmas mini sessions with Simply Corey Photography are held in October and November each year, and dates are announced in the summer months. All mini sessions are held exclusively at my outdoor location or in the studio on specific days throughout the year.
More information and a list of current mini session events can be found here on the mini session section of the website. Members of my VIP Facebook Group and subscribers to my email newsletter are first to receive announcements for exclusive photography specials, mini session announcements, and other news from time to time.
You are also welcome to connect with Simply Corey Photography on Facebook and Instagram!
Custom portrait sessions for maternity, newborns, babies, kids, teens, and families are also available. Please request detailed pricing and my availability by using the form on my contact page.