→ CLICK HERE FOR CURRENT MINI SESSIONS ←
The Christmas Pajama mini sessions were my second favorite holiday mini sessions for 2019, with the first being the Santa Claus mini sessions! These will definitely be offered again in 2020!
All of the kids made themselves at home and loved sitting (or jumping!) on the bed for photos. The day was full of smiles, laughter … and a little mischief, but sometimes that is my favorite! I love capturing kids being kids!
These brothers were so full of smiles. I loved their silliness and their contagious giggles!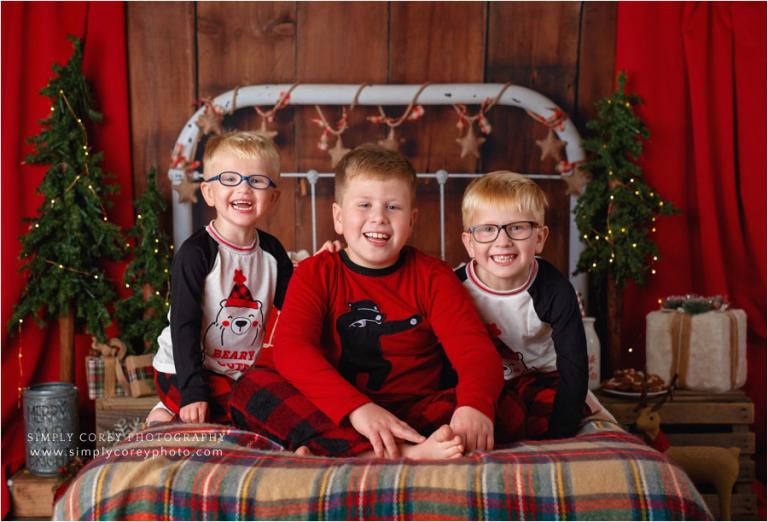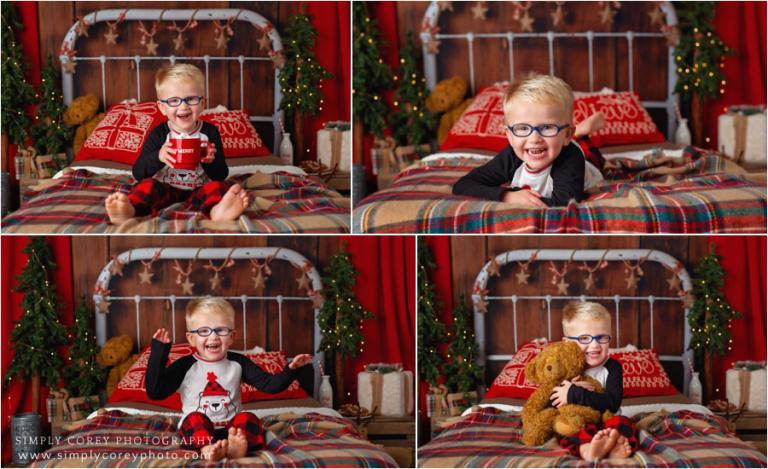 I love each and every photo from the pajama mini sessions, but this one makes me smile so big. It exudes joy and I love it!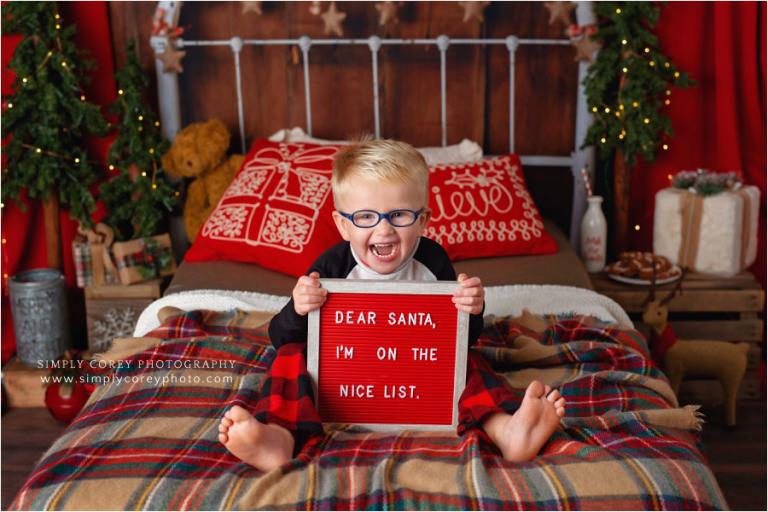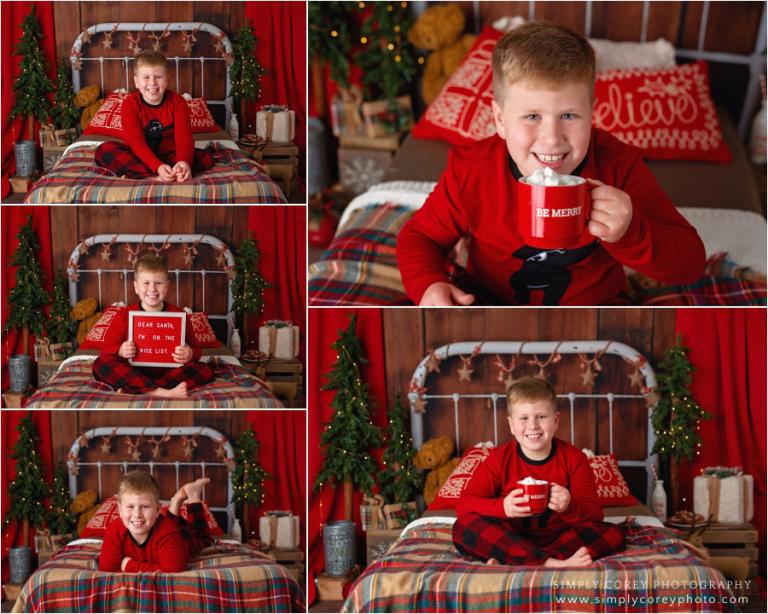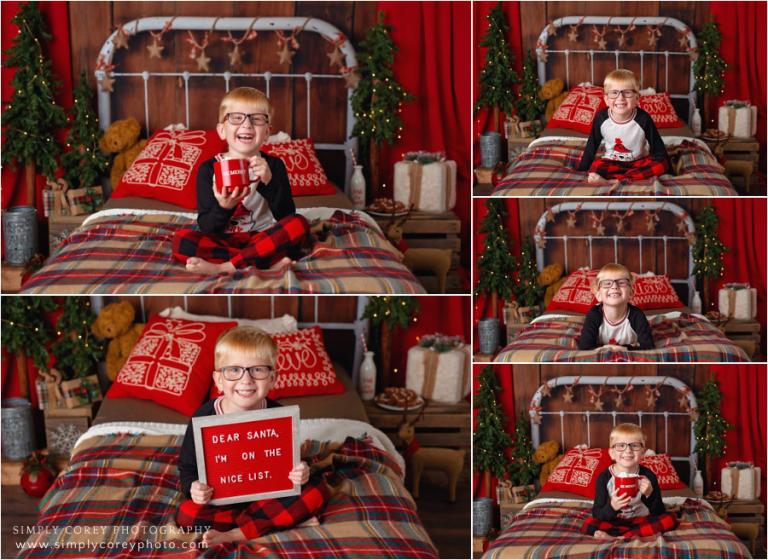 These two kept me on my toes, but just look at those smiles! So worth it!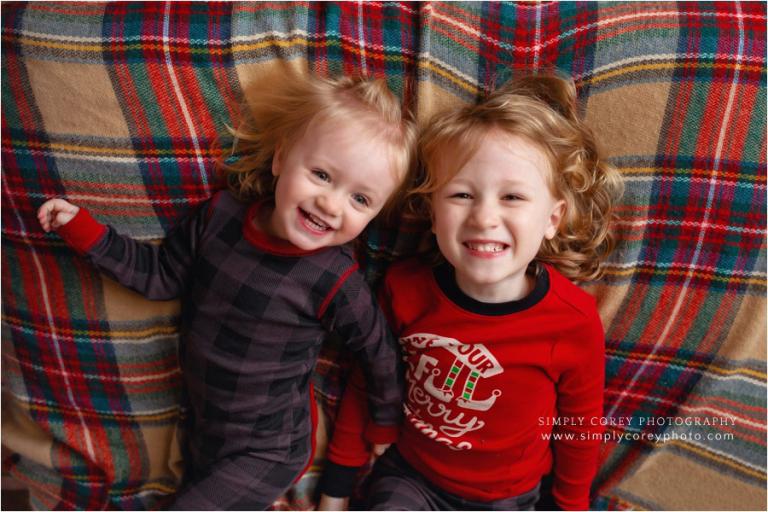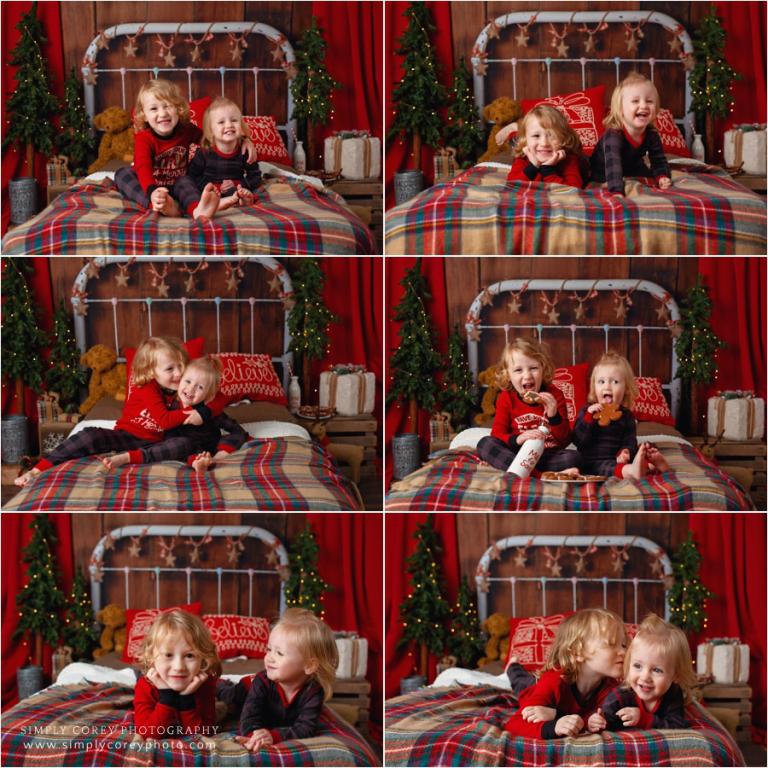 And these jammies! So cute – and this sweet girl modeled them perfectly! ♥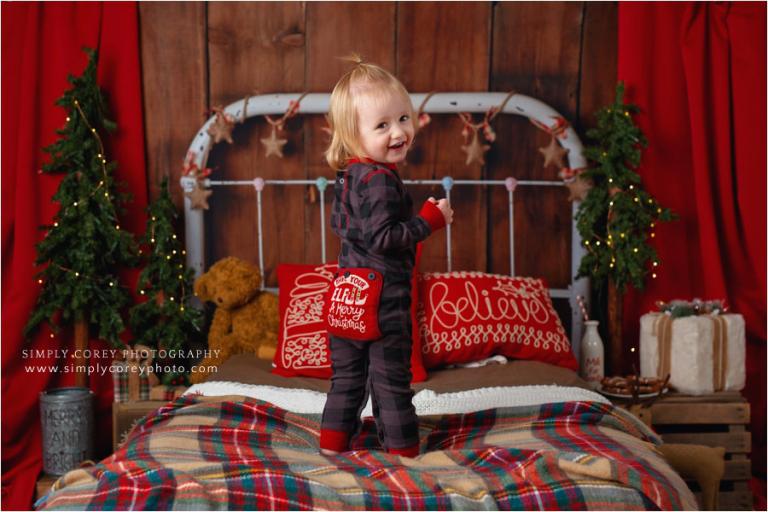 This little guy loved jumping on the bed. And I loved capturing those curls flying through the air!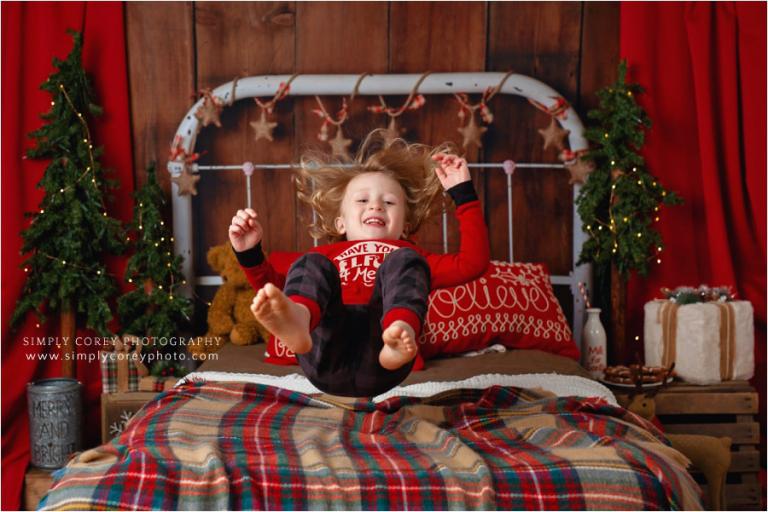 This sweet girl did great during her Christmas pajama mini session too.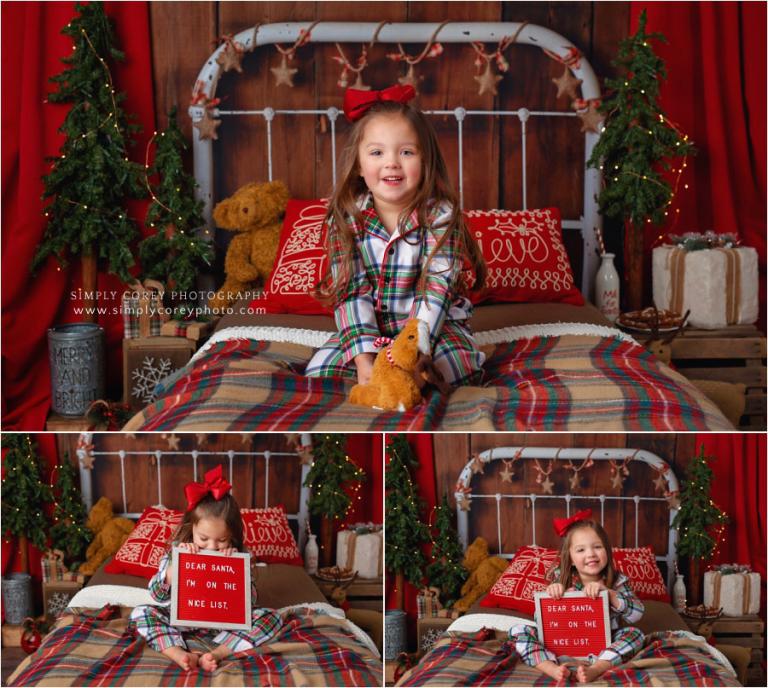 She was also a jumper …. but instead of her curls, I captured her reindeer flying through the air! Ha!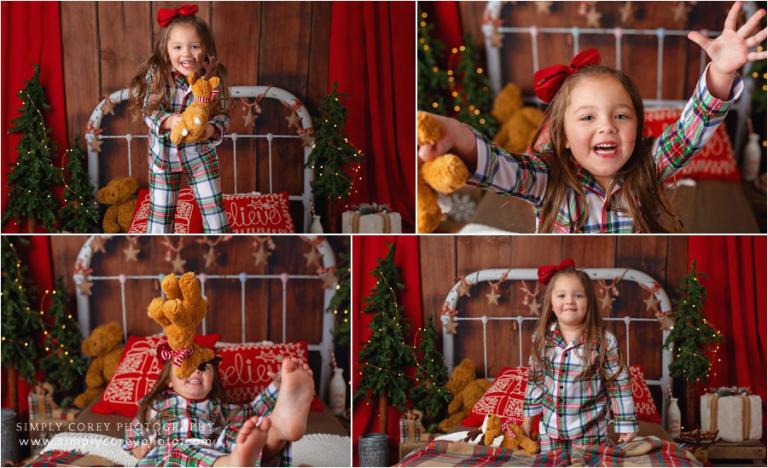 She brought a Home Alone book for her session, and I love her impersonation of Kevin!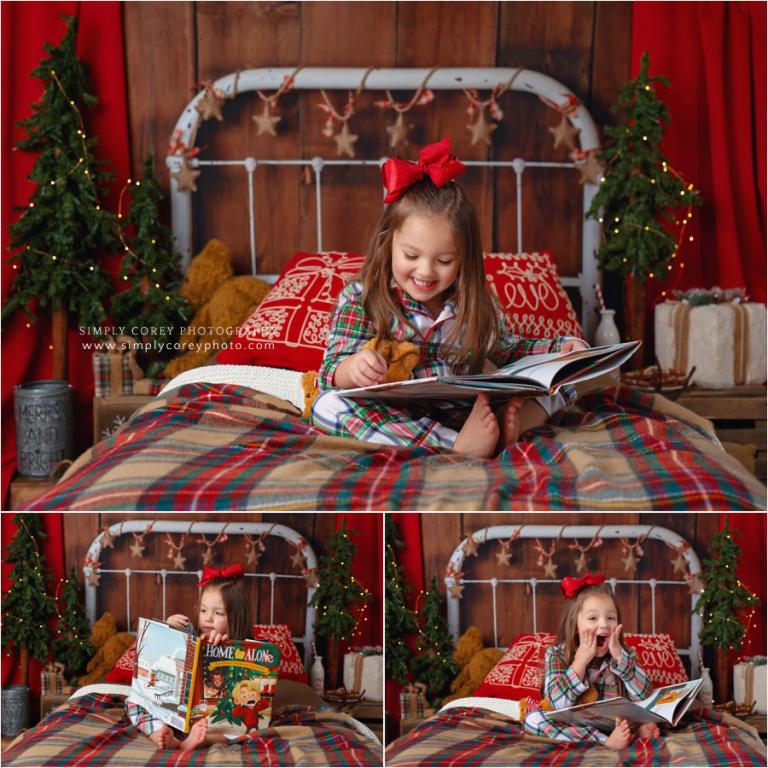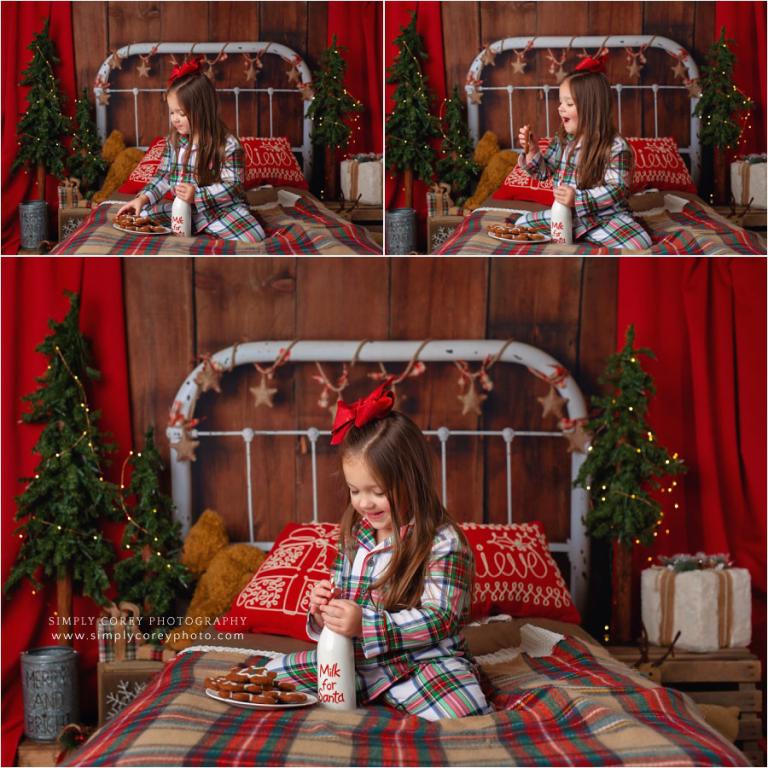 These sisters were the sweetest and their matching pajamas were adorable!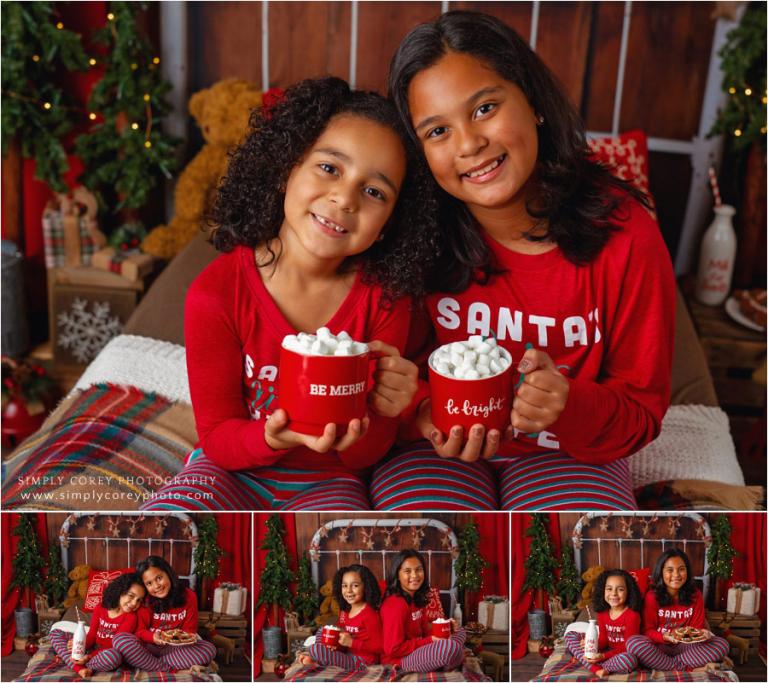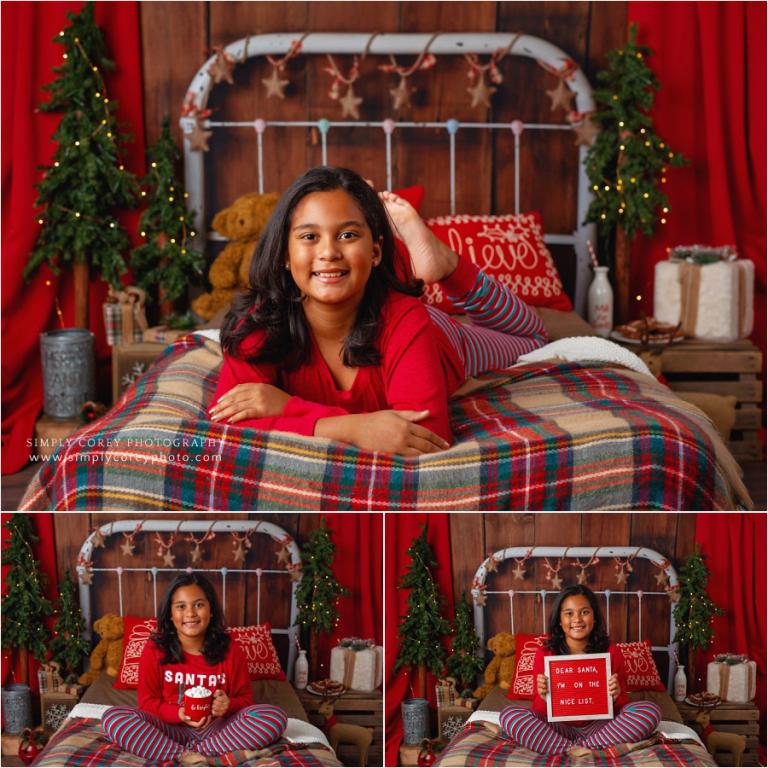 I love that they brought along some favorite stuffed animals for their photos!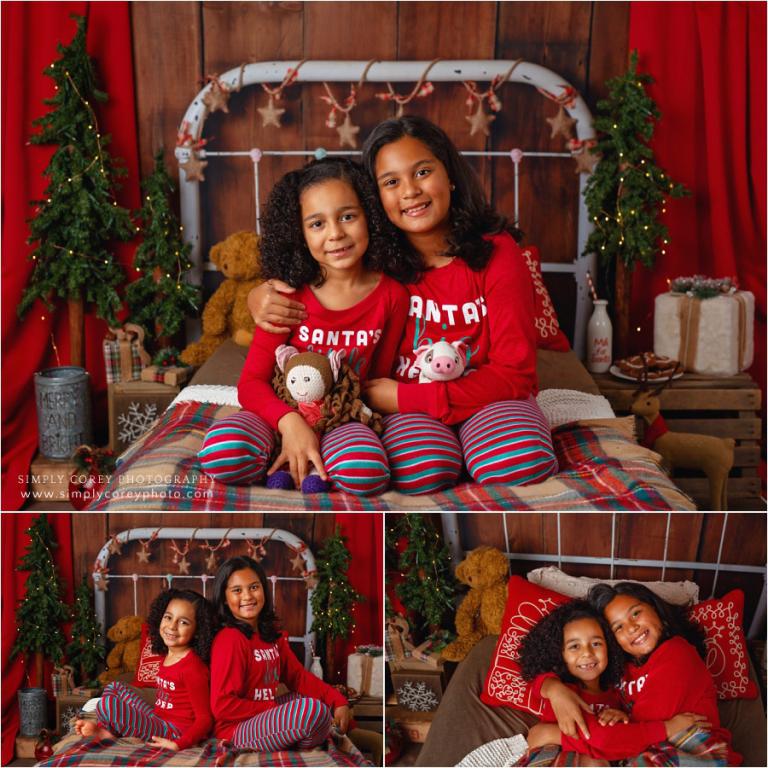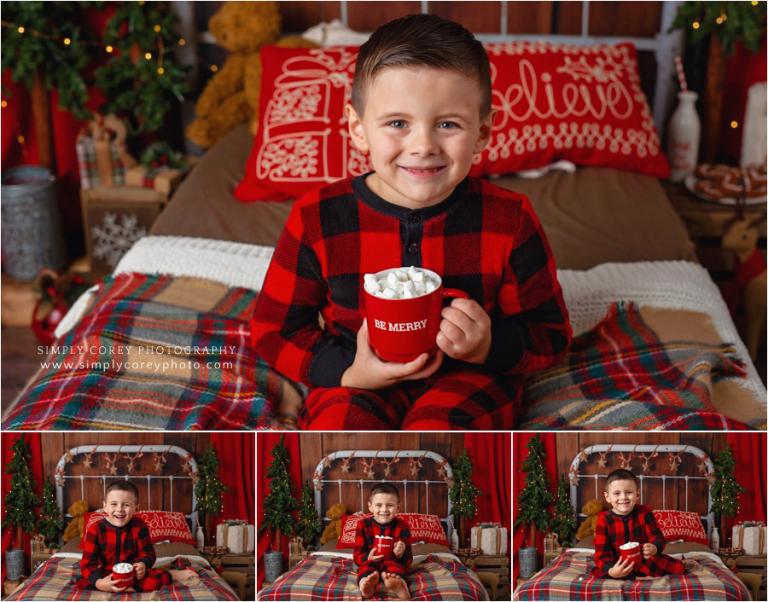 You won't believe how we got this handsome boy to give me all of these sweet smiles …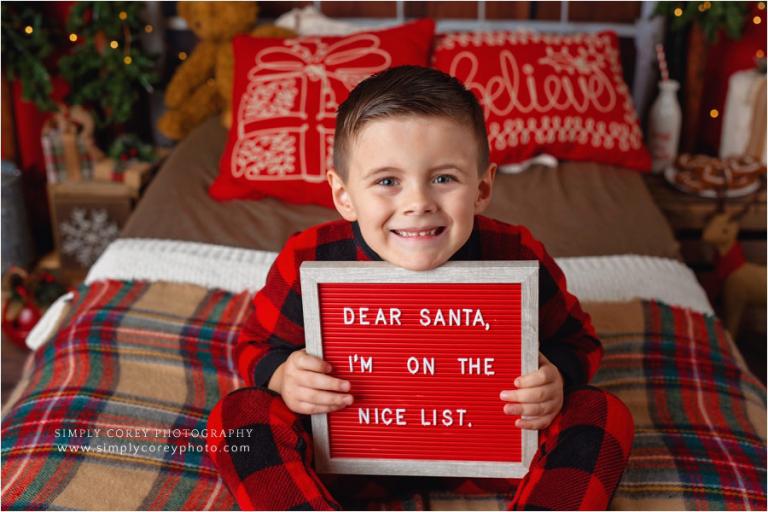 His mom played fart noises from a YouTube video on her phone. No regrets. These smiles far outweighed the grossness! Ha!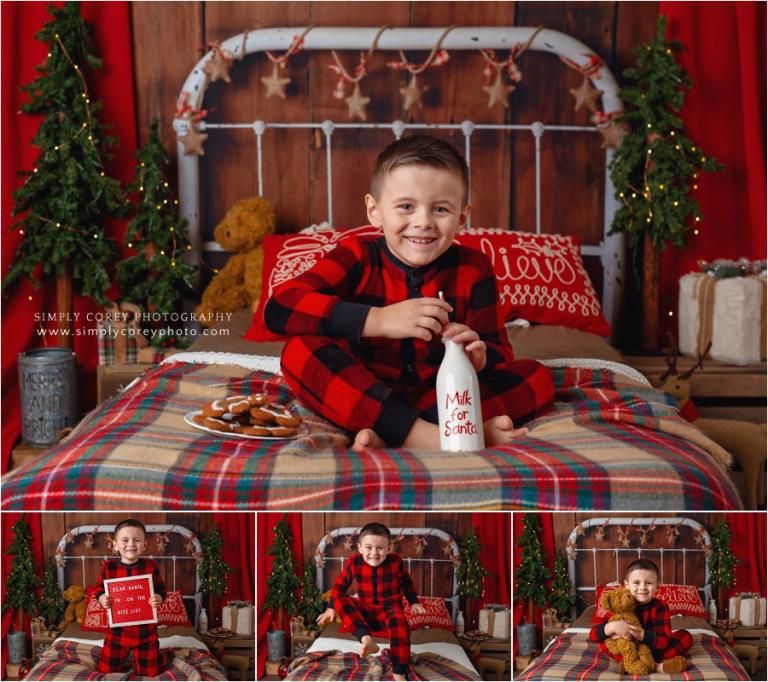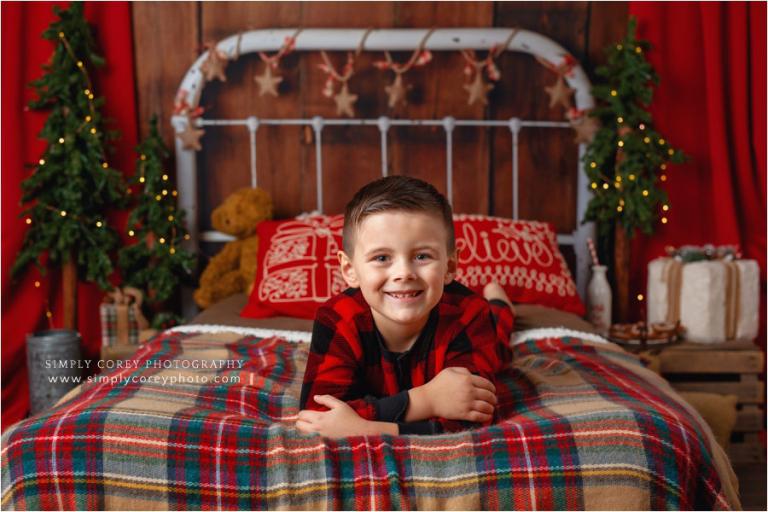 I hope everyone had a very Merry Christmas! I look forward to seeing you all next year! ♥
. . .
More About Atlanta Christmas Pajama Mini Sessions and Simply Corey Photography:
Christmas pajama mini sessions are held at Simply Corey Photography, which is based west of Atlanta. A variety of Christmas and holiday-themed mini sessions with and without Santa are available. Other seasonal and themed mini sessions, are also scheduled throughout the year.
Members of my VIP Facebook Group and subscribers to my email newsletter receive the first announcements for exclusive photography specials, mini session announcements, and other news from time to time. You are also welcome to connect on the Simply Corey Photography Facebook page and Instagram – or check back on the blog or website!
Simply Corey Photography is located near Douglasville, Villa Rica, Newnan, Bremen, Carrollton, GA. I opened my photography business more than 15 years ago, and I have photographed many babies, children, and families throughout metro Atlanta since then.  Custom portrait sessions are available at my private outdoor location or the location of your choice within greater Atlanta.
Interested in more information? I have put some together for family and children's portrait sessions, as well as several other types of portrait sessions. Each link provides examples of my work, what to expect, and starting rates. You may request detailed pricing and my availability by sending me an email!