Will was a little camera shy … or maybe he just had some better ideas of how he wanted to spend his afternoon. Ha! One thing is for certain, the boy loves trucks! He was amazed by our vintage Chevrolet dump truck and wanted play with the Tonka truck he found in the yard. So I put the two together for this truck loving little man!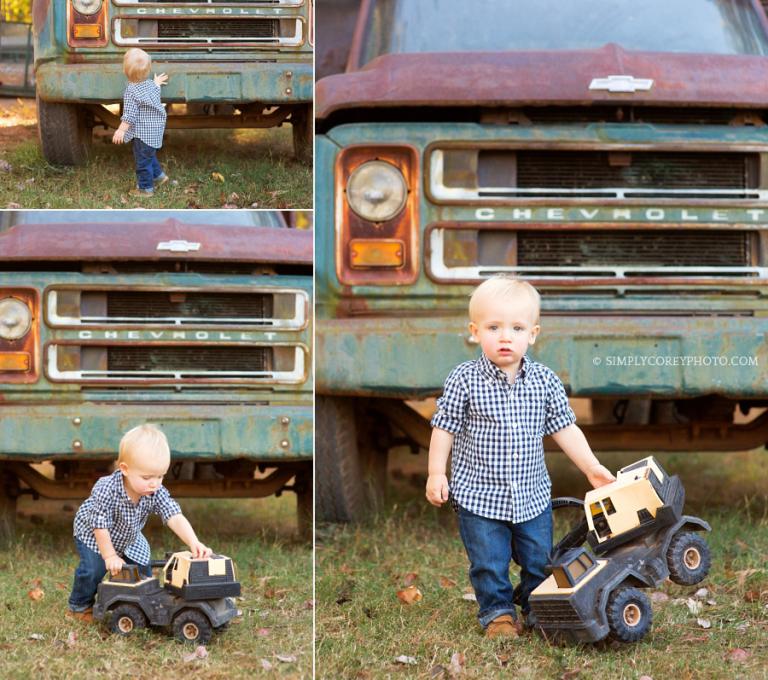 He wasn't as excited about the fall photos as he was about the trucks, but we managed to pull him away! This handsome little guy felt better with his "binky" for the remainder of the session … and that's just fine! Our photography session was all about capturing who he is at this moment in his life … and that just happens to be part of it. ♥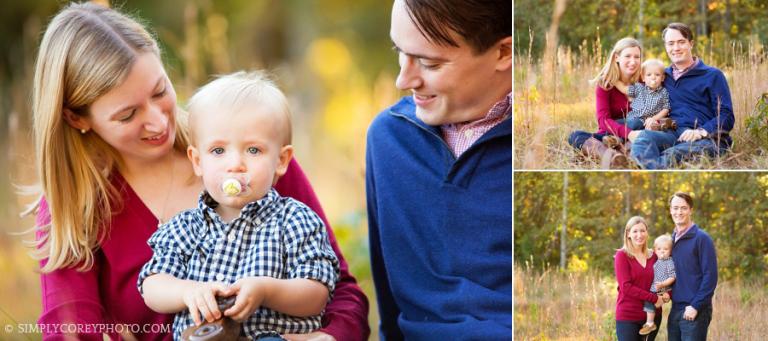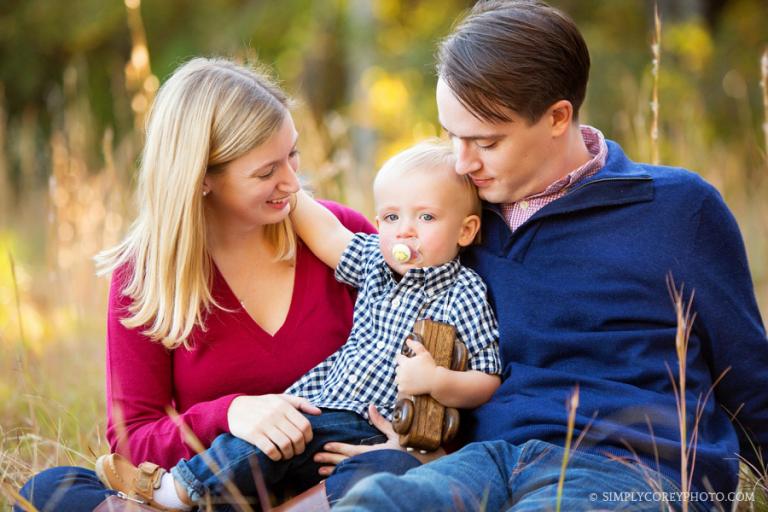 It also helped that he had his toy car with him …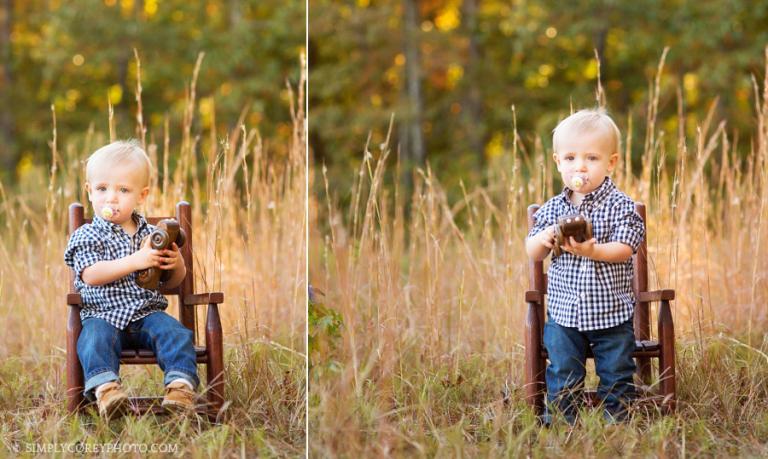 And when he wasn't holding his car, he was showing off his muscles by lifting my pumpkin! Ha!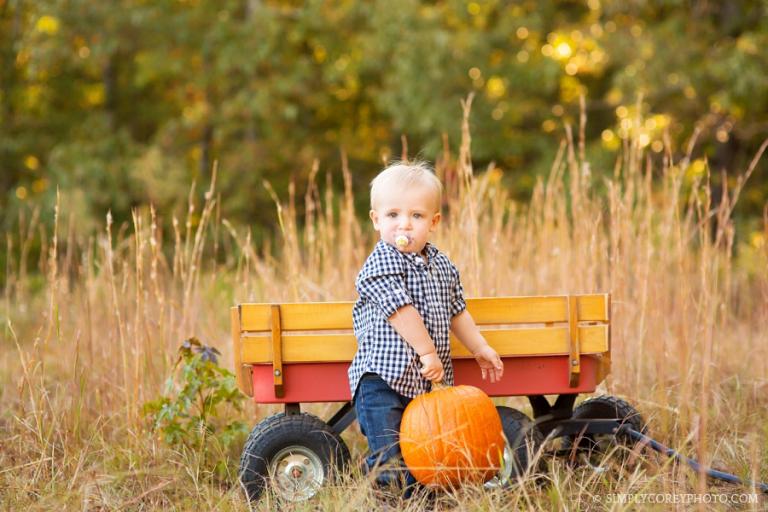 These wagon photos with Mom and Dad are some of my all-time favorites! ♥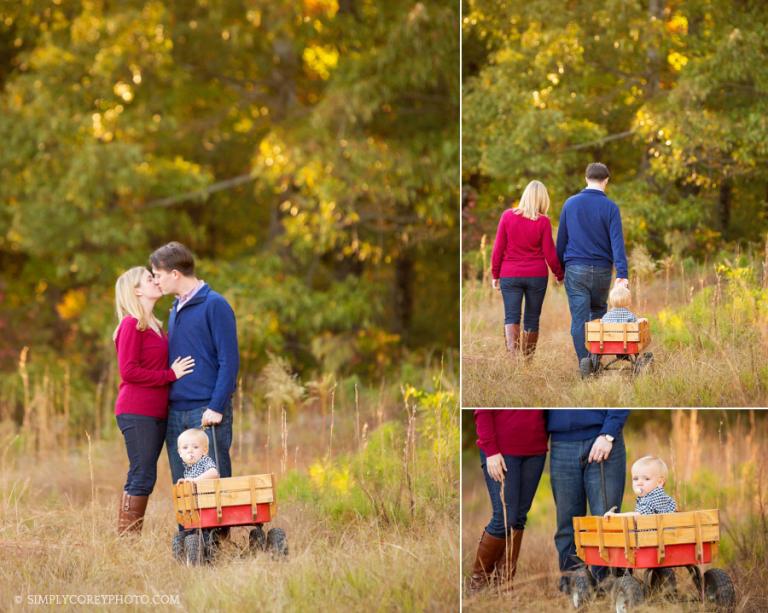 . . .
More About Atlanta Baby Photographer, Simply Corey Photography:
Simply Corey Photography is located in West Georgia, near Newnan, Carrollton, Douglasville, Villa Rica, and Bremen. I started my photography business at the end of 2004 and have had the privilege of photographing many babies and children with their families throughout metro Atlanta since then.
Families have the option of coming to my home studio or private outdoor location for a custom portrait session or have me come to their home for a lifestyle family session within greater Atlanta.
Would you like more information? I have put together some information together for baby milestone sessions with Simply Corey Photography, as well as several other types of portrait sessions. Each link provides examples of my work, what to expect, and starting rates. Baby milestone sessions, baby's first-year collections, and custom family portrait sessions are all available with Simply Corey Photography. You may request detailed pricing and my availability by sending me an email!
Subscribers to my email newsletter receive the first announcements for exclusive photography specials, mini session announcements, and other news from time to time. Be sure to sign up!
You are also welcome to connect with Simply Corey Photography on Facebook and Instagram! I share recent photography sessions, past work, and even a little bit of my everyday often.
What to wear inspiration for your portrait session can also be found on the Simply Corey Photography Pinterest boards.