You may recognize this awesome family from their session I shared on the blog last year. In my last post, I mentioned how their oldest, Zachary, was just a baby when I became their family photographer. Our first session together was actually during an event at a Janie and Jack store. They grabbed my card that day more than 10 years ago (how has it been that long already?!) and I have been photographing their family ever since. I don't have time to dig up all of their past sessions – maybe something for another post? – but I thought it would be fun to share a couple of favorites from their oldest son's first couple of portrait sessions with me! The first one was at my old home studio in Douglasville and the second was held in their home. I love that we included his nursery!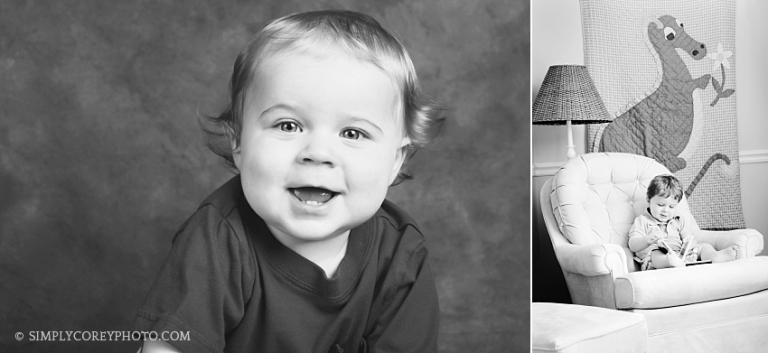 I am so thankful this family has chosen me to capture their memories year after year. ♥ It has been so fun watching their babies grow up into handsome young boys and hearing about their interests and accomplishments over the last several years! I always look forward to catching up with Mom, Dad, and even Grandma during our sessions too. Can you believe the baby boy pictured above is going to be starting middle school in the fall? Wow! Just look at him (and the rest of his beautiful family) now …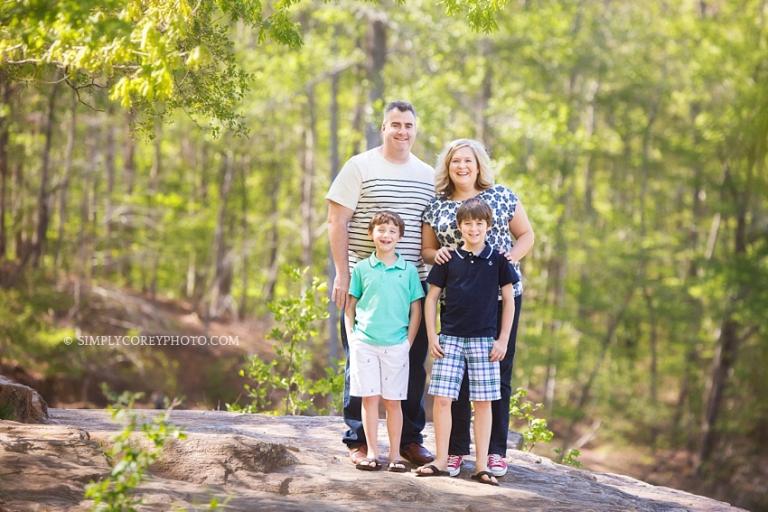 I love that I can still get Zachary and Liam to hug each other for photos. ♥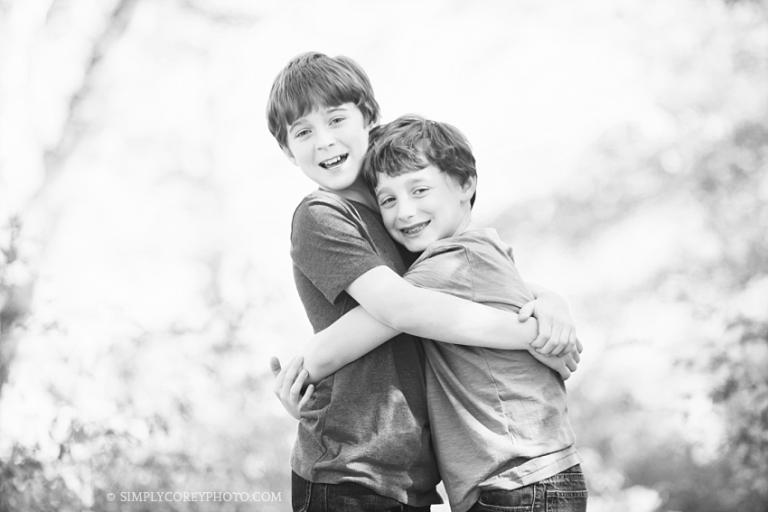 These brothers are always so much fun to photograph!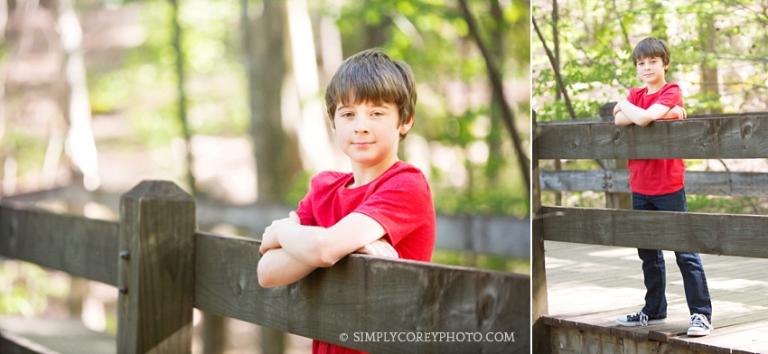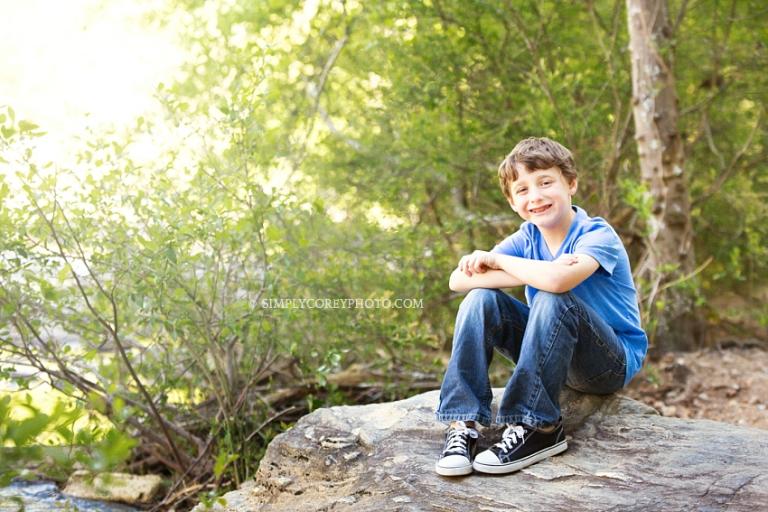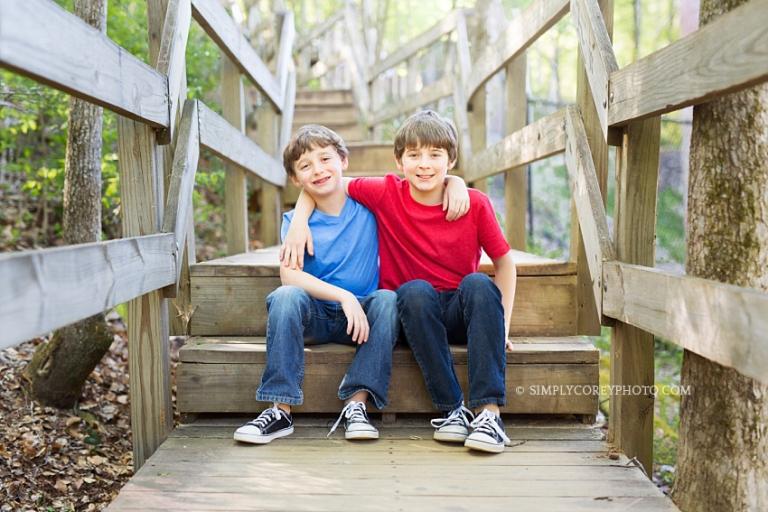 Mom needed a headshot for her Rodan + Fields business so we paused to take a few during their family session!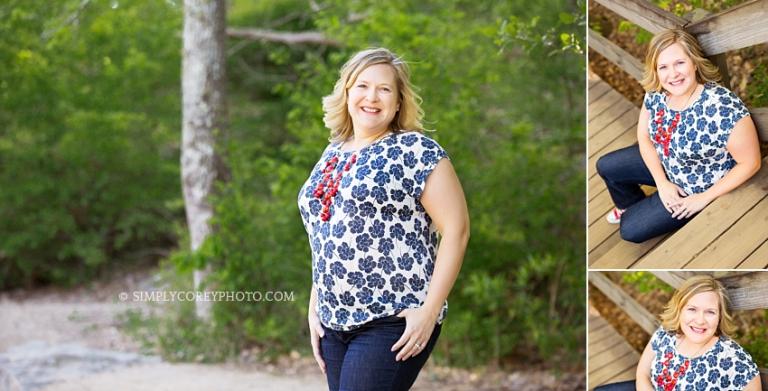 The boys couldn't wait to climb this big rock during our session … and Dad couldn't wait to do his best Lion King impression!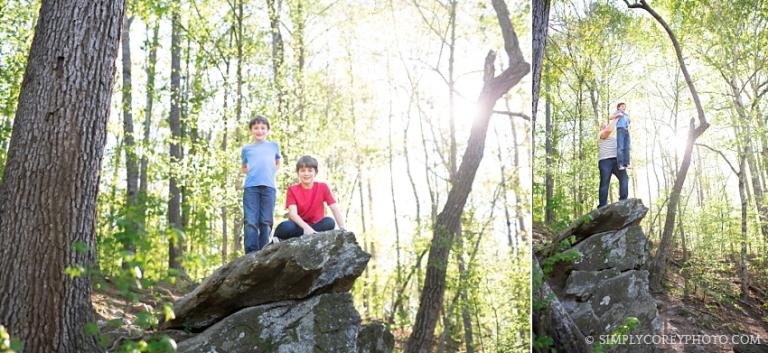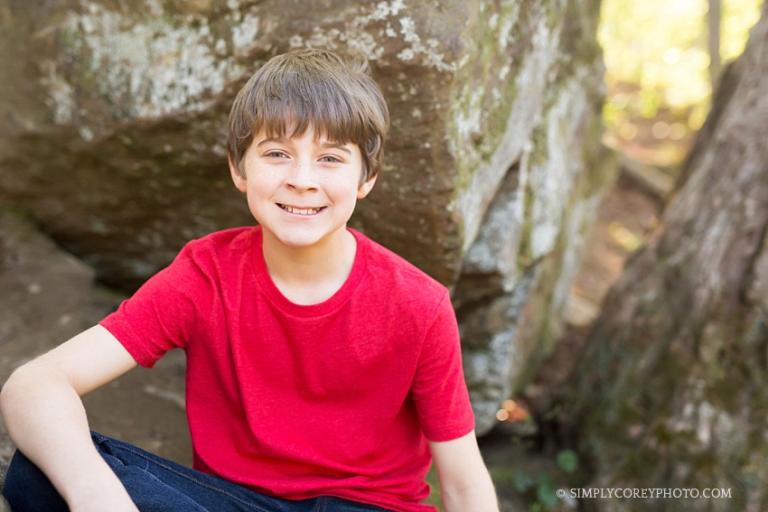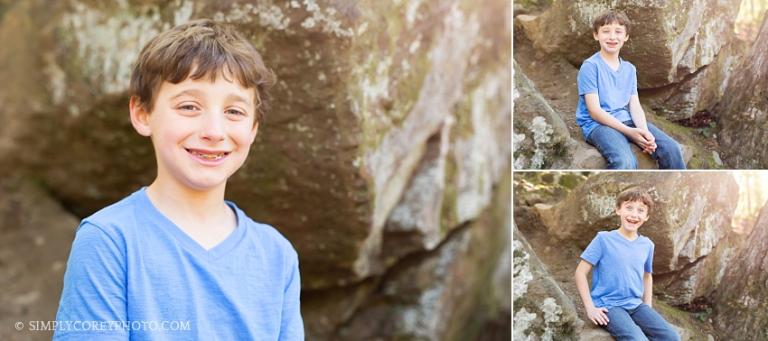 And I had to grab a couple of Mom and Dad by themselves at the end of our session. Of course. ♥

. . .
more about atlanta family photographer, simply corey photography:
Simply Corey Photography is located in West Georgia, near Carrollton, Newnan, Douglasville, Villa Rica, and Bremen. I began my photography business in late 2004 and have photographed many babies, children, high school seniors, and families throughout metro Atlanta since then. Custom portrait sessions may take place at my private outdoor location or the location of your choice within greater Atlanta.
Would you like some more information? I have put together some information together for family and children's portrait sessions with Simply Corey Photography, as well as several other types of portrait sessions. Each link provides examples of my work, what to expect, and starting rates. You may request detailed pricing and my availability by sending me an email!
Be sure to subscribe to the email newsletter! Simply Corey Photography sends out exclusive photography specials, mini session announcements, and other news from time to time.
I would also love for you to connect with Simply Corey Photography on Facebook and Instagram! And "What to Wear" inspiration for your upcoming portrait sessions can be found on the Simply Corey Photography Pinterest boards.
.