I recently attended Walkabout Atlanta with two photographers I have known online for a long time – Shannon Atchley and Marci Ralph. Both are amazing senior portrait photographers, and I couldn't pass up the opportunity to hang out with them when they were so close! I photograph a lot of teens an seniors at my private outdoor location, so it was fun to walk around downtown Atlanta for a change! Let me know if you're interested in a senior session downtown!
Shannon brought along several of her teen and senior models for us to photograph around the city. They were all so gorgeous – and they all did an amazing job styling themselves! We started inside and then braved the wind and the cold outside for the rest. The girls did absolutely amazing for being outside so long! And as you can see, I love the photos I took. It was hard narrowing down favorites! Such a fun day.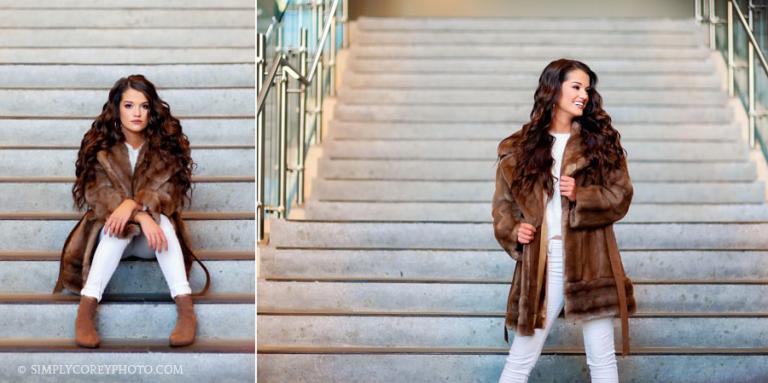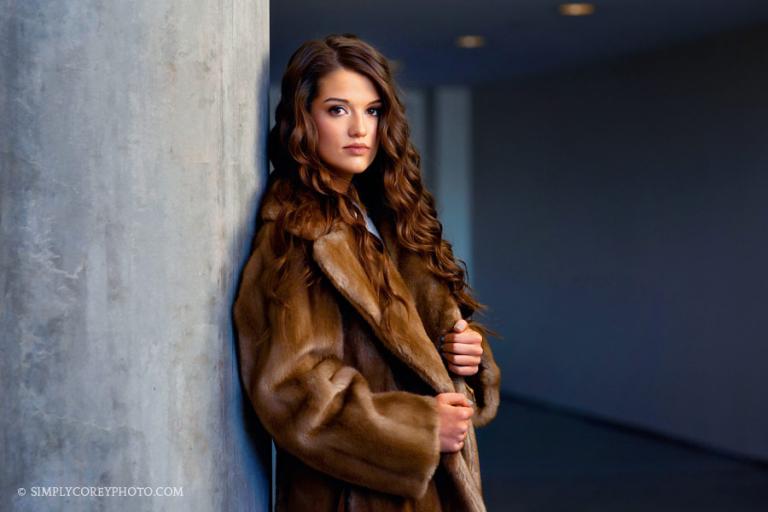 Two of the girls wore their grandmothers' fur coats. ♥ Not only did they look stylish, but it was such a great personal touch!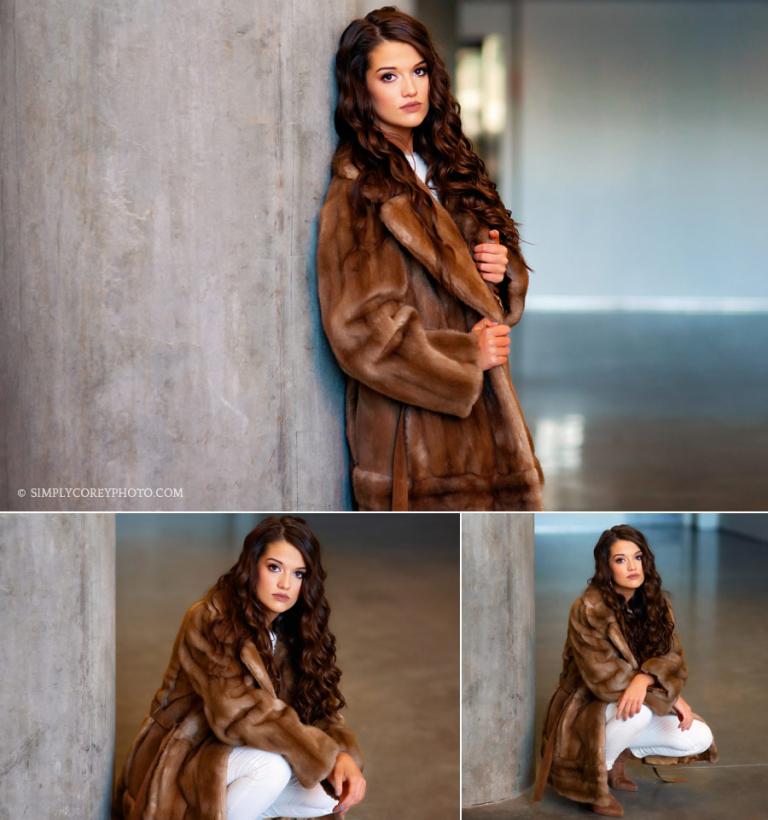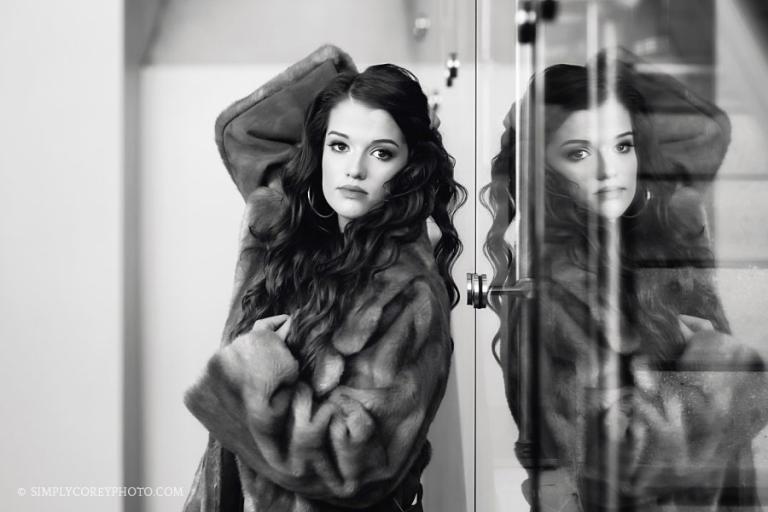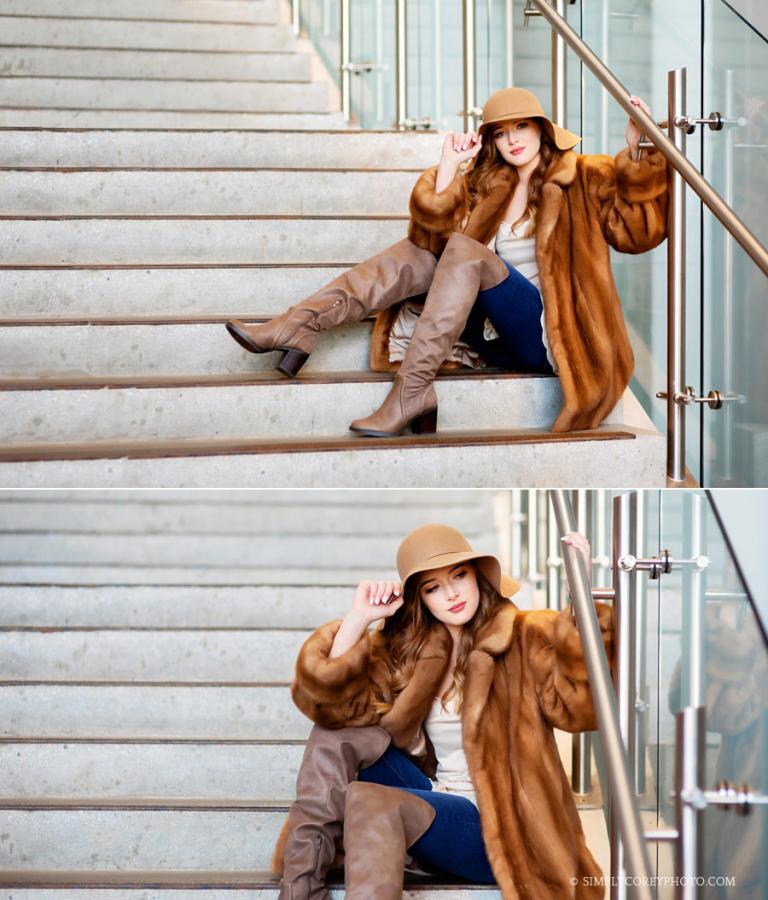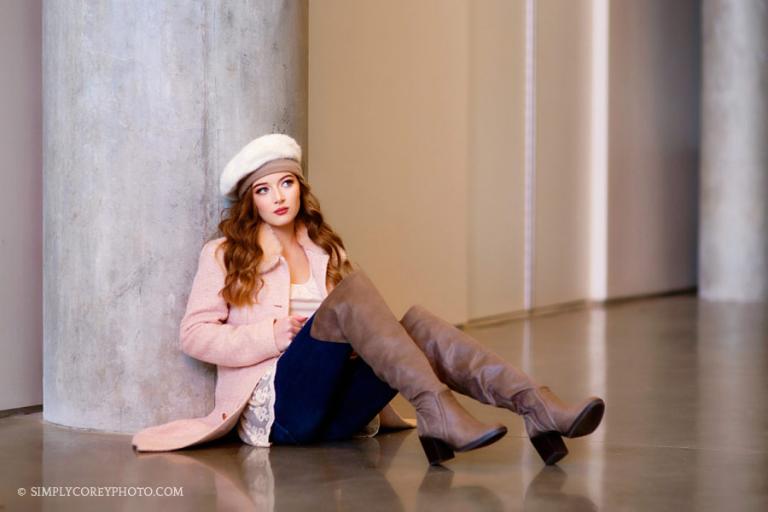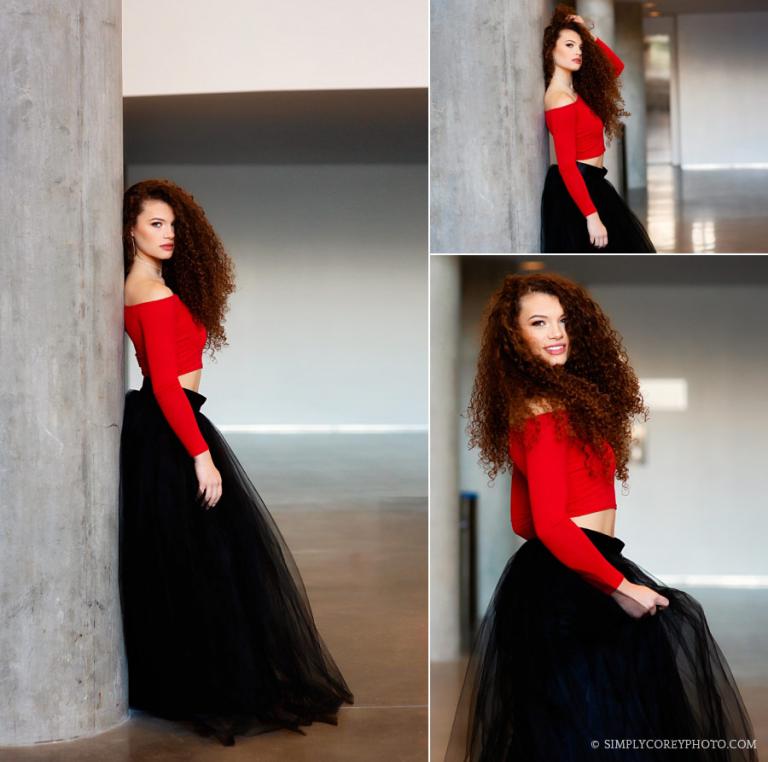 This girl's curly hair was amazing, and that tulle skirt was so much fun!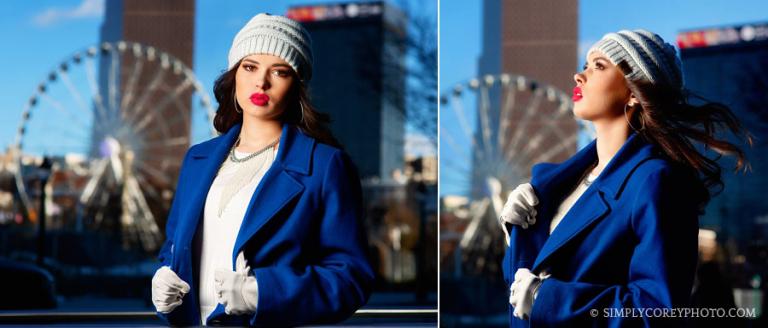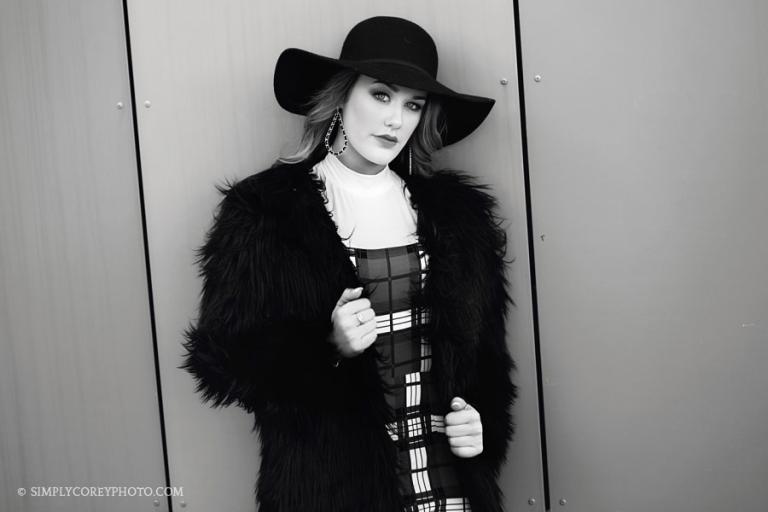 I used to photograph seniors in the city all the time and this afternoon made me miss it! So many cool backgrounds!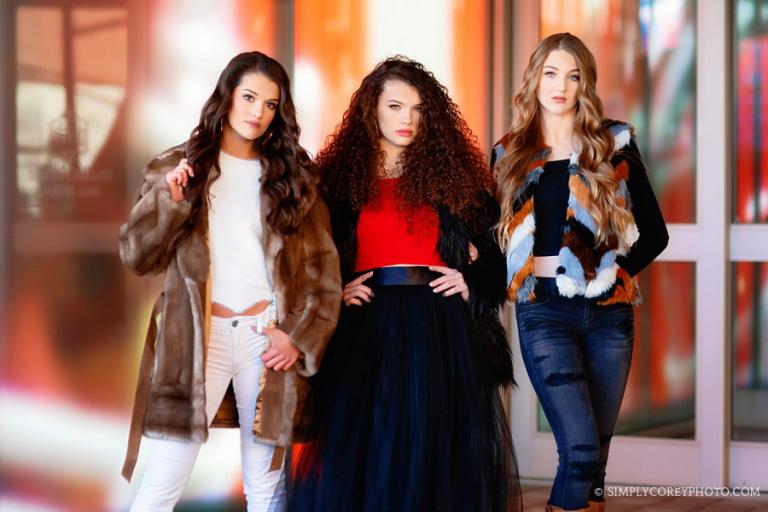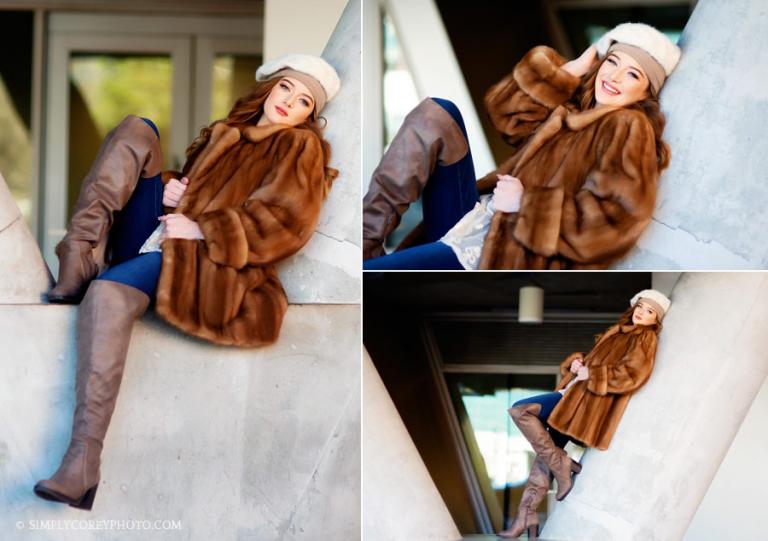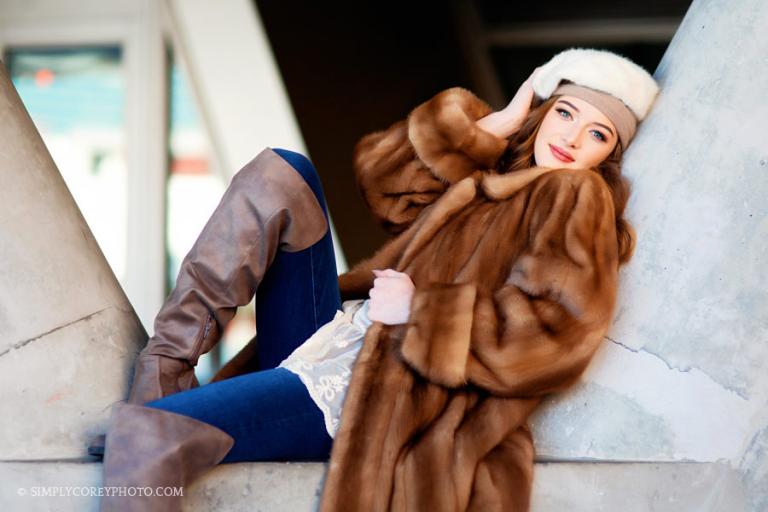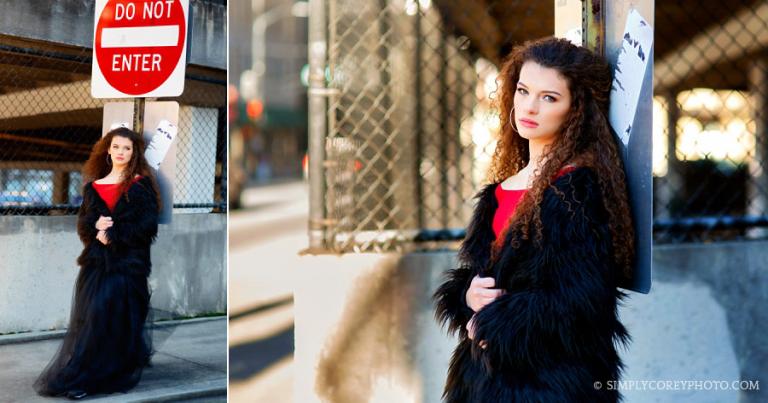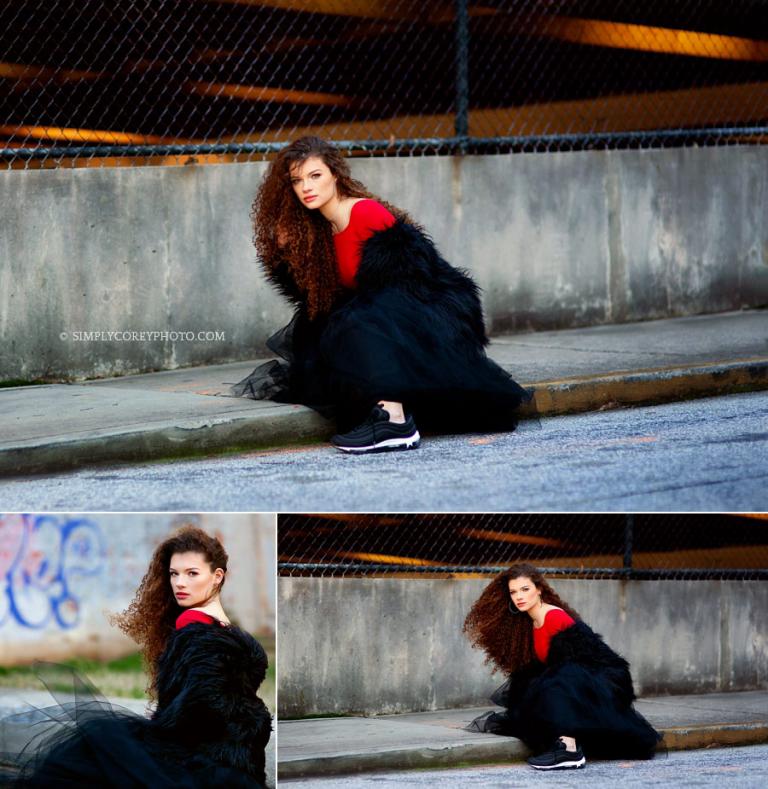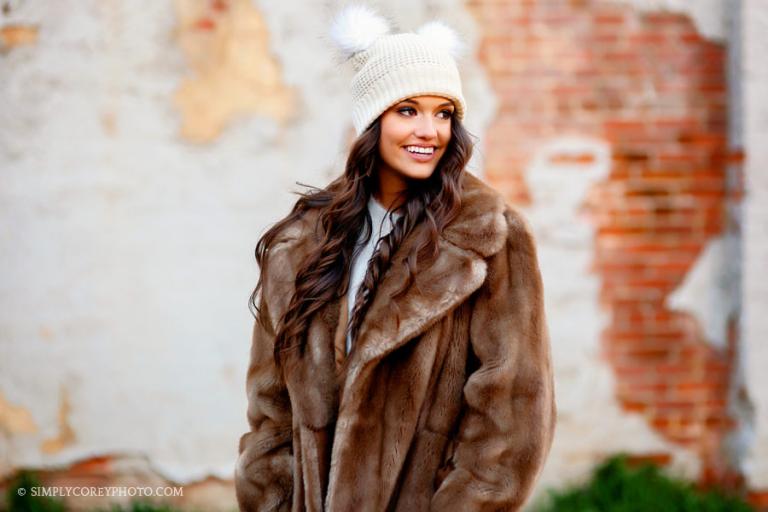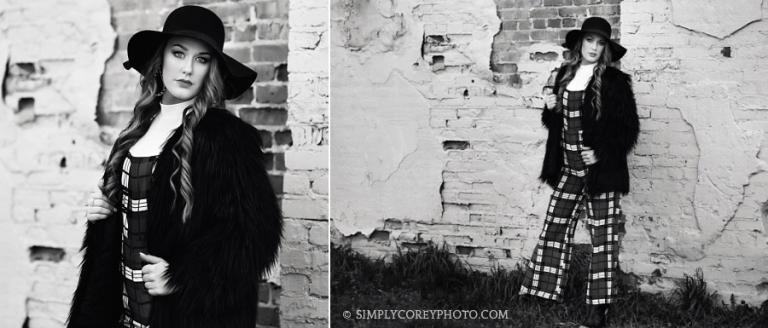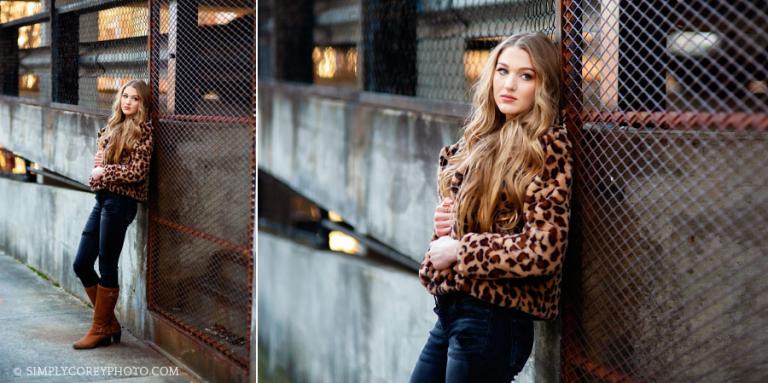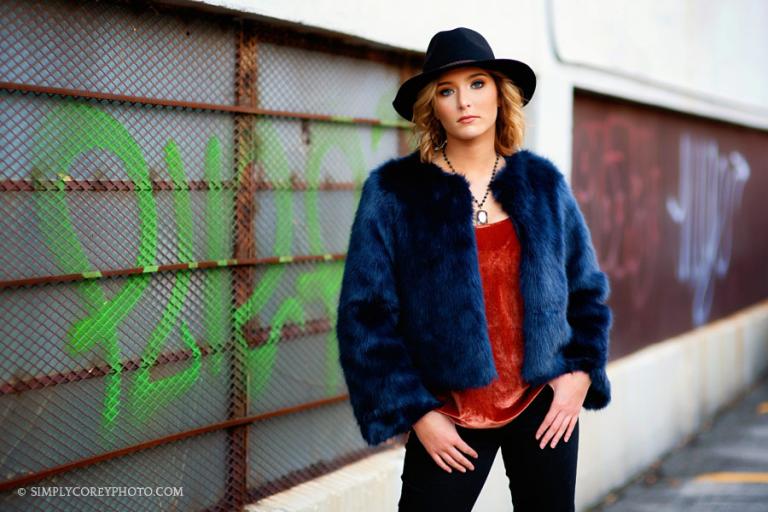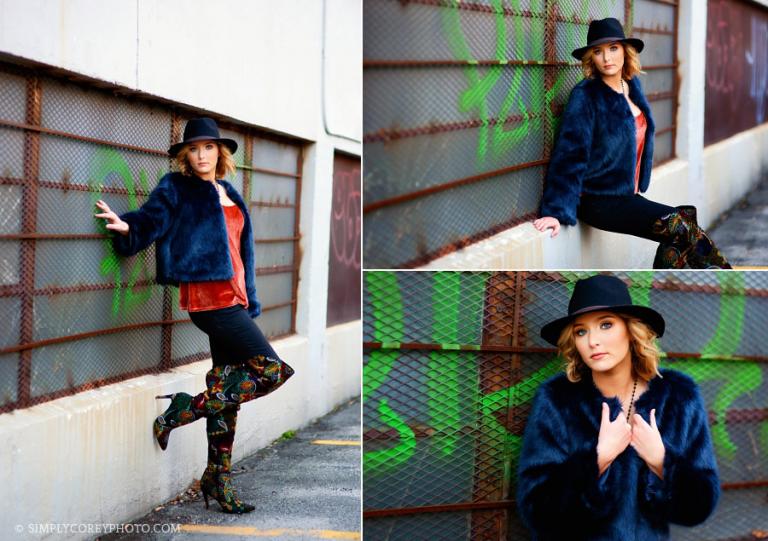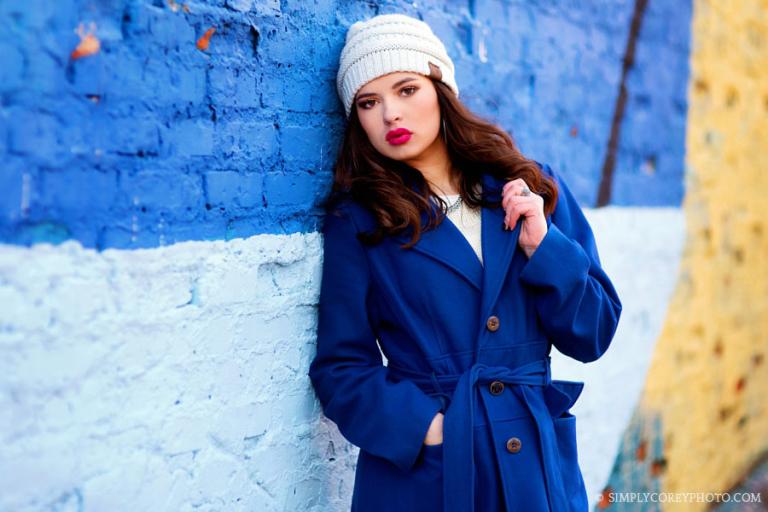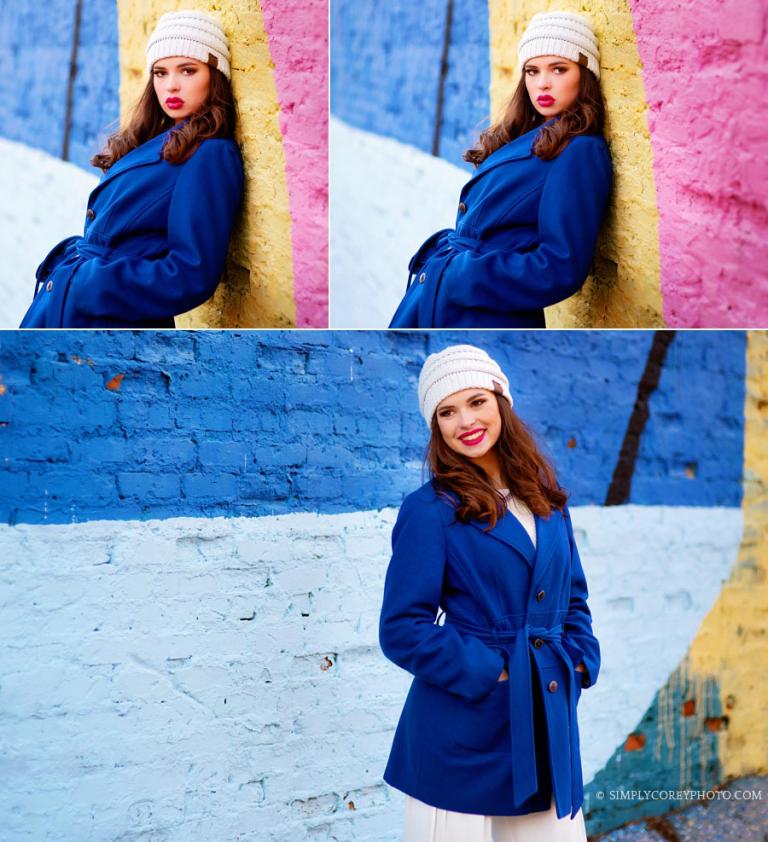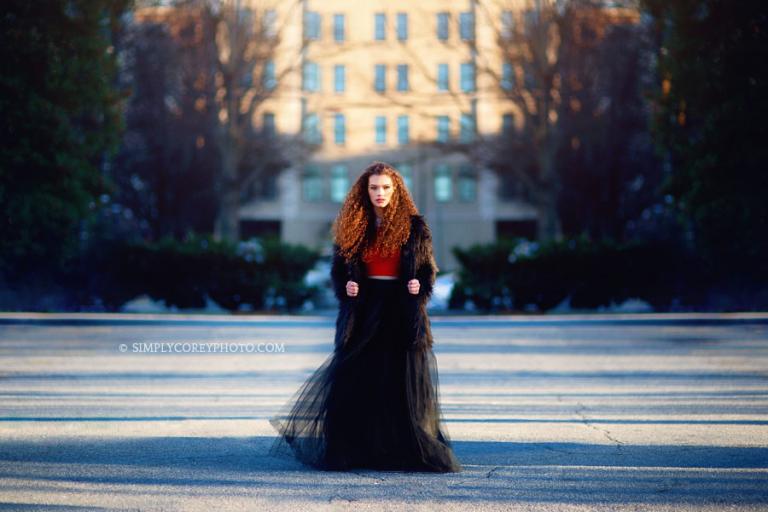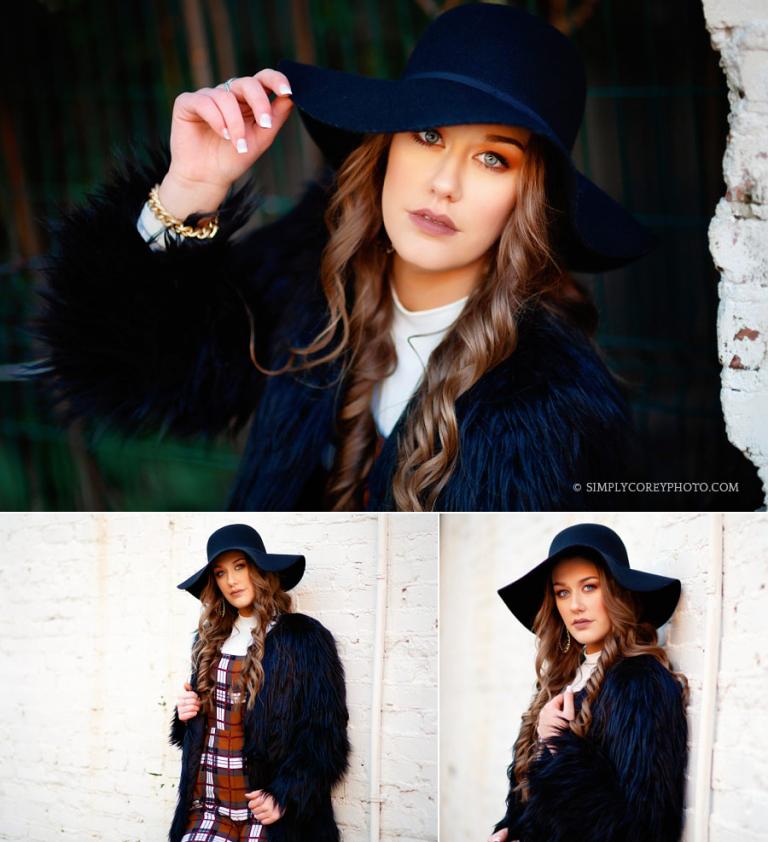 . . .
More About Atlanta Senior Portrait Photographer, Simply Corey Photography:
Simply Corey Photography is located west of Atlanta, near Douglasville, Villa Rica, Newnan, Carrollton, and Bremen. I have been a professional photographer since the end of 2004, and have photographed many teens and high school seniors throughout metro Atlanta since. Teens and seniors may have their portrait sessions at my private outdoor location or at a location of their choice around greater Atlanta. This can be a downtown area, a park, stables, or somewhere else that is meaningful!
Please request detailed pricing and my availability by using the form on my contact page.
Simply Corey Photography also provides an email newsletter every now and then with exclusive photography specials, mini session announcements, and other news. Be sure to sign up!
I would also love for you to connect with Simply Corey Photography on Facebook and Instagram! I regularly share current sessions, past work, and some of my everyday.