I have been a professional photographer for just over 15 years now, and I am always so honored when families come to me year after year to capture their memories. My first session with this family was for their baby boy 12 years ago, and I have enjoyed photographing them several times since then. Including a newborn session for their baby girl when she arrived! You can see a few of my favorites from our past sessions below … ♥`
Even though I know I have been their photographer for quite some time, it was still crazy to see the kids so grown up at our session last fall!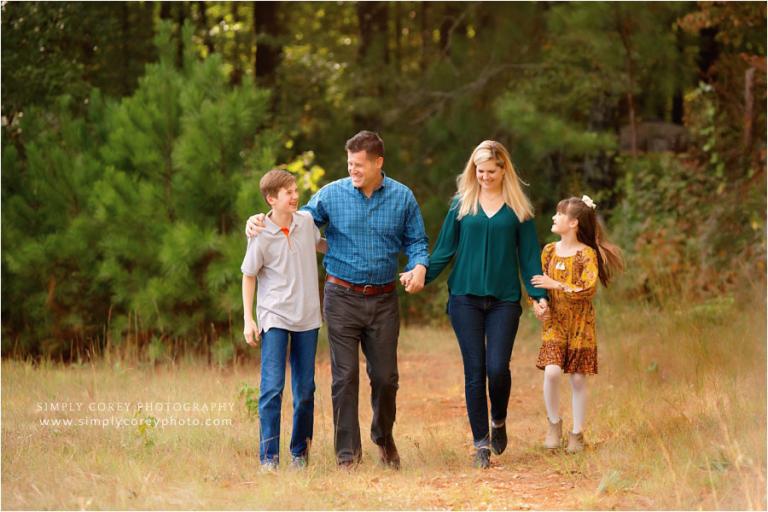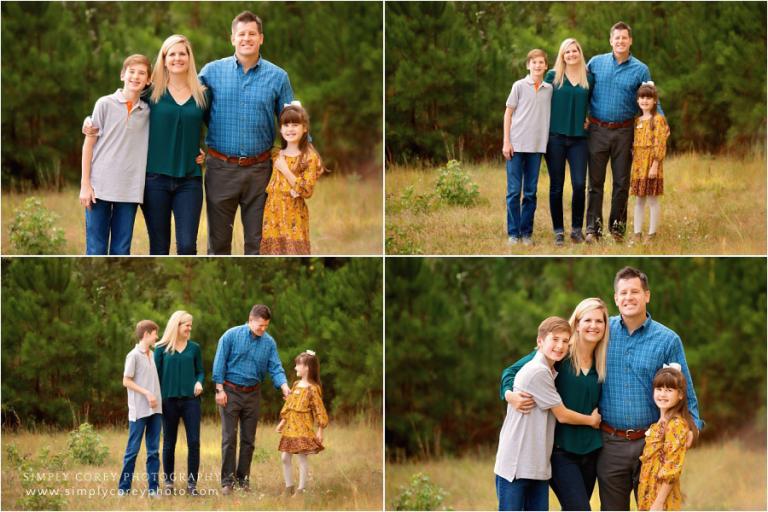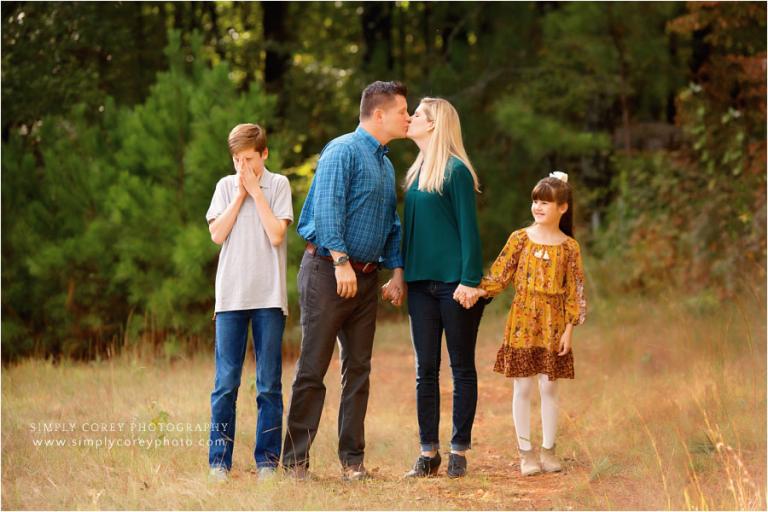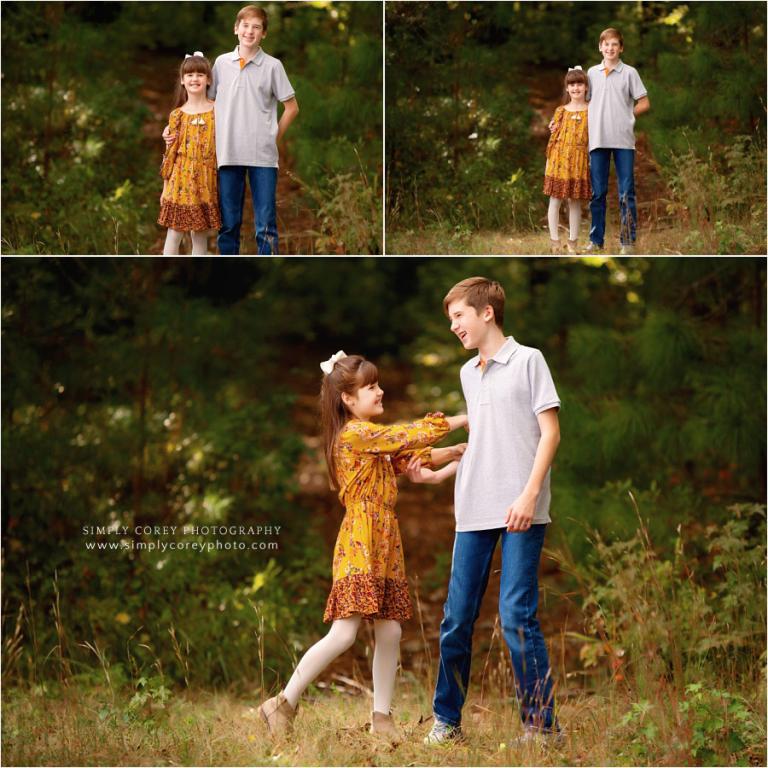 The photo above was taken after her brother said she had the stinkiest feet …  Ha! But they obviously were great together. I photograph the best siblings!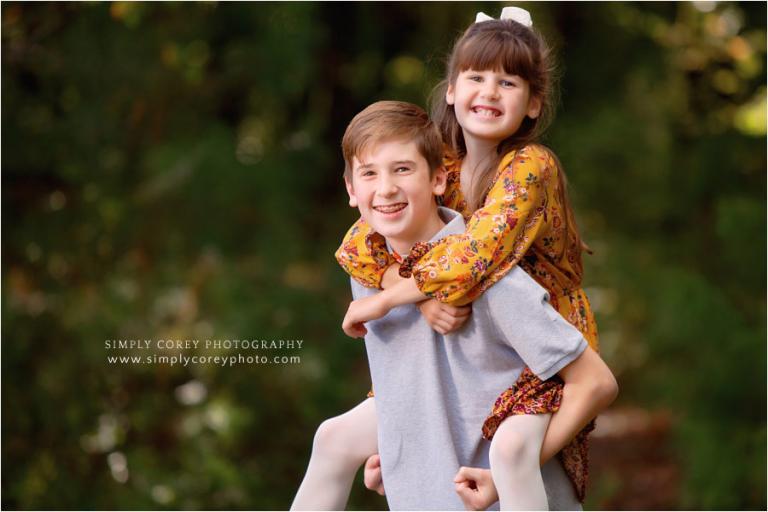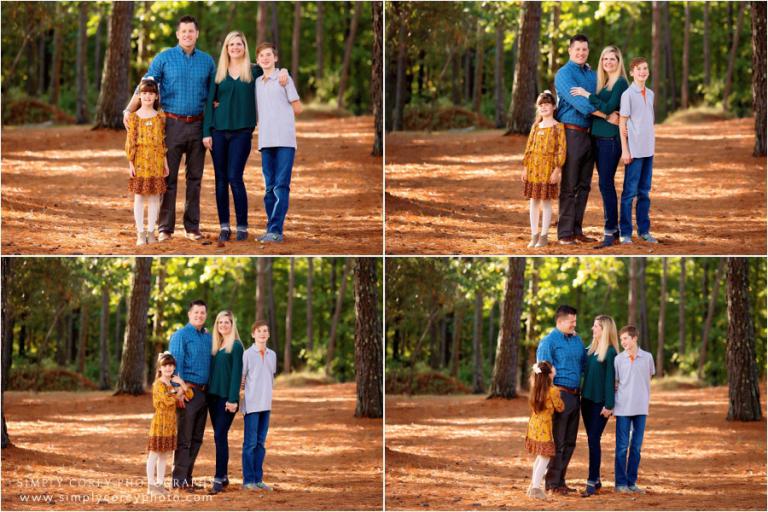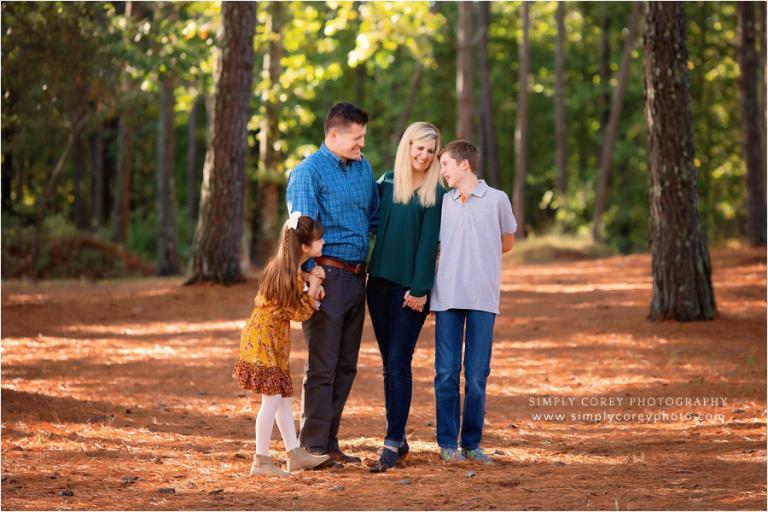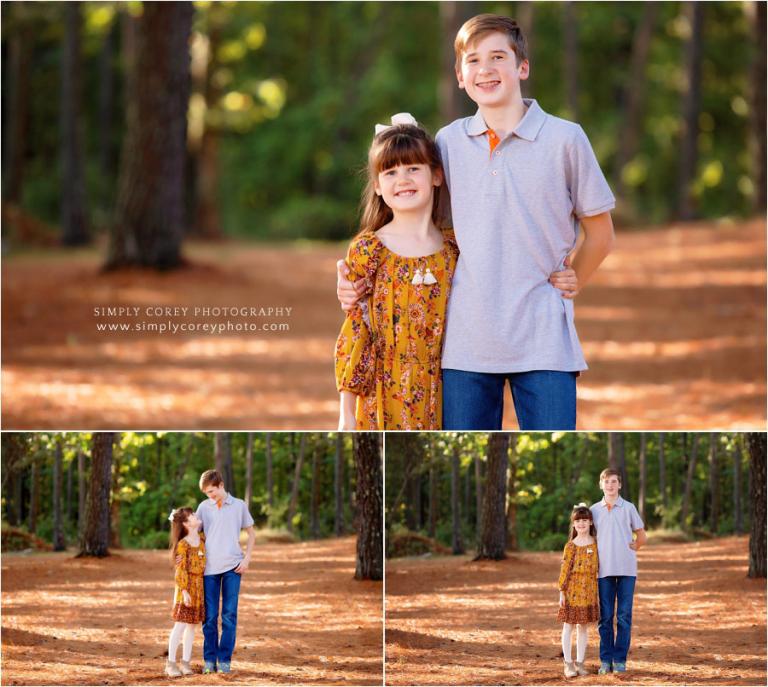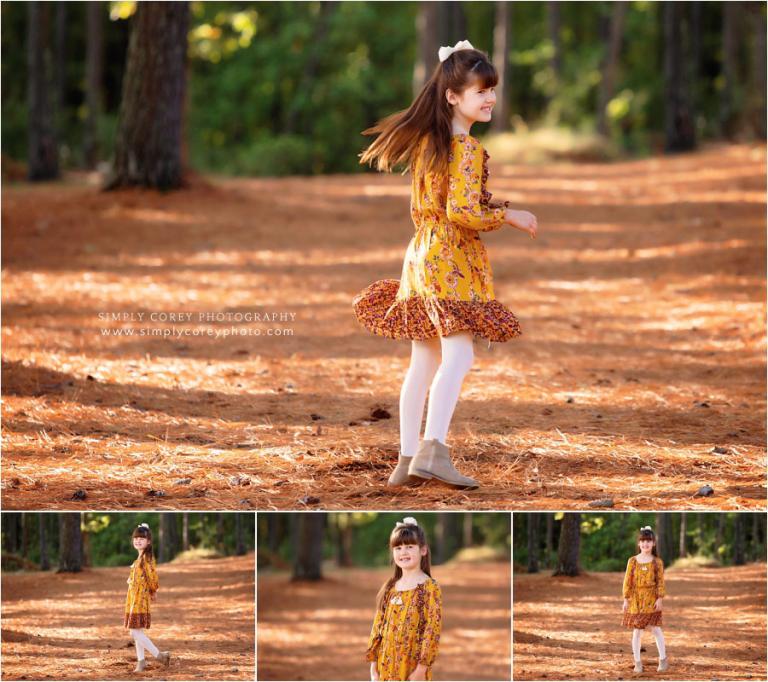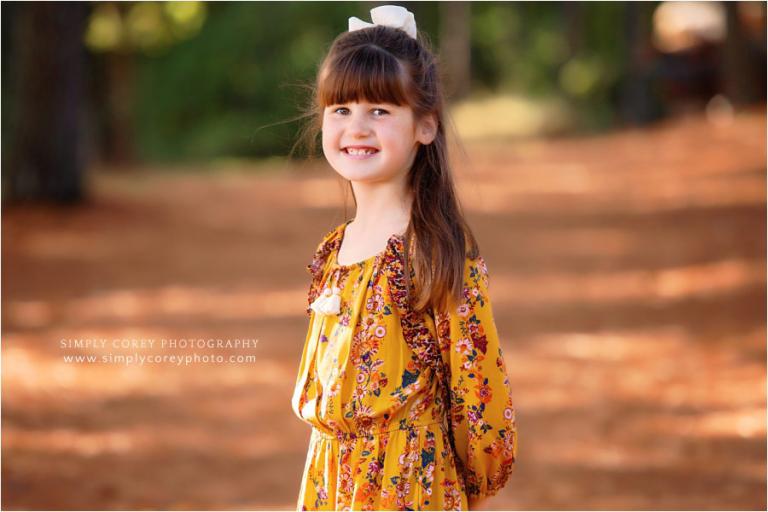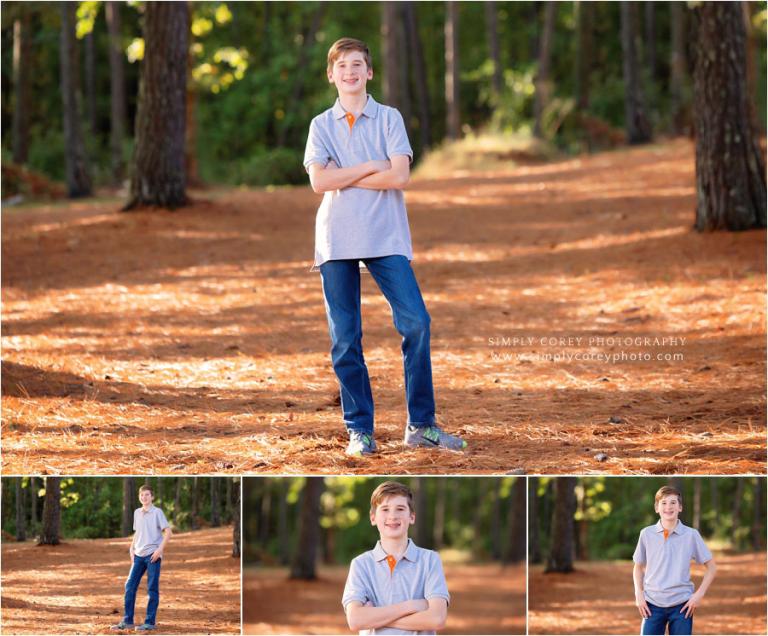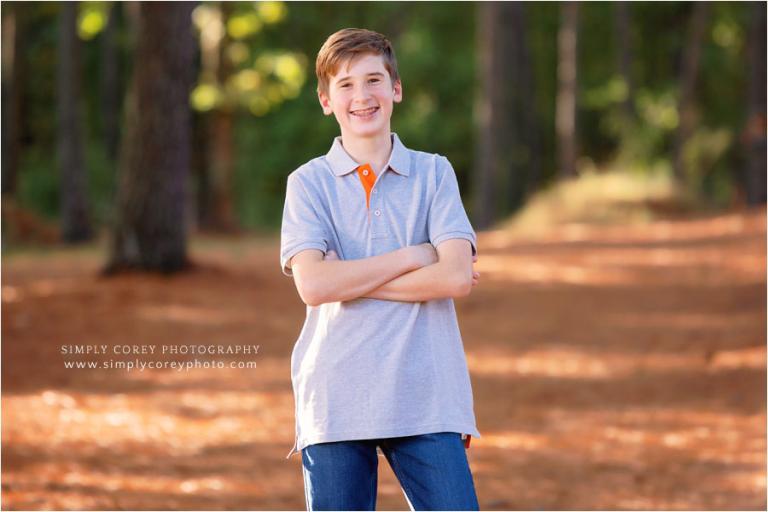 And like always, I had Mom and Dad pose for a few couples portraits. I think they're so important to have – for you as well as your kids!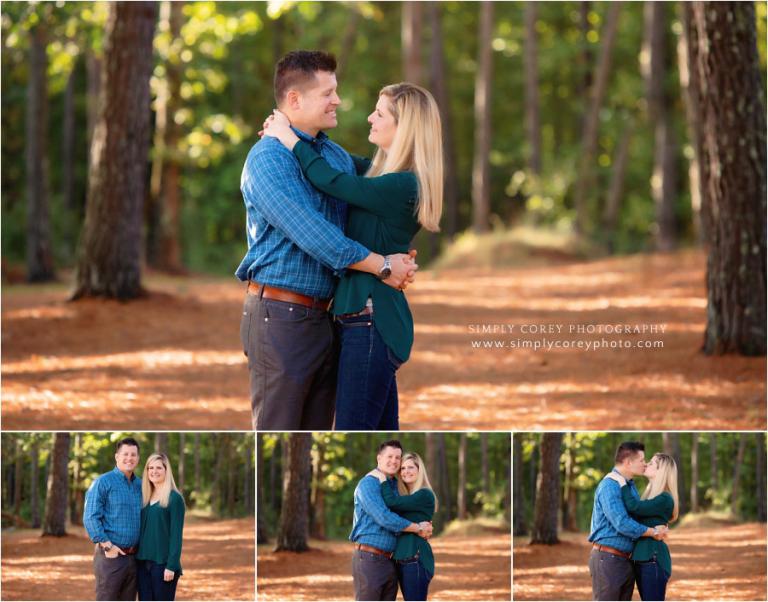 Thanks for coming to see me again, H family! It was so good to see you all again! ♥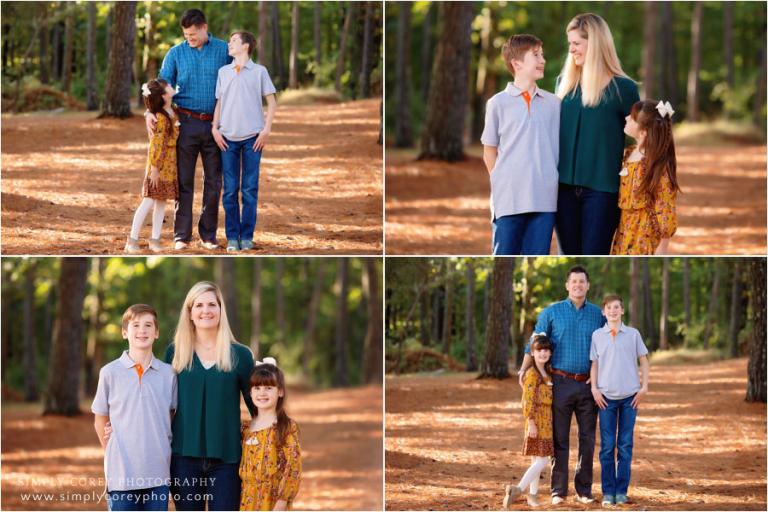 . . .
More About Bremen Family Photographer, Simply Corey Photography:
Simply Corey Photography is located in West Georgia, near Bremen, Douglasville, Villa Rica, Newnan, and Carrollton, GA. I started my photography business at the end of 2004 and have photographed many families, children, and tweens throughout the greater Atlanta area since then. Mini sessions take place exclusively at my private outdoor location (featured in this session). Custom portrait sessions may take place at the location of your choice within metro Atlanta. You are welcome to request detailed pricing and my availability by sending me an email.
Be sure to subscribe to the email newsletter! Simply Corey Photography sends out exclusive photography specials, mini session announcements, and other news from time to time. You're also welcome to join my VIP Facebook Group on Facebook or connect with Simply Corey Photography on Facebook and Instagram!