I have had the pleasure of knowing Caleb for many years. His family and our family went to church together years ago when we both had four kids. We had the biggest families in the church and each of us had a Caleb. It's crazy to think how fast time has flown since they were little and running around together in children's church! I was so excited to see Caleb and his family again for his senior portrait session. It started off quite overcast this day in January but the sun ended up shining a little for us toward the end!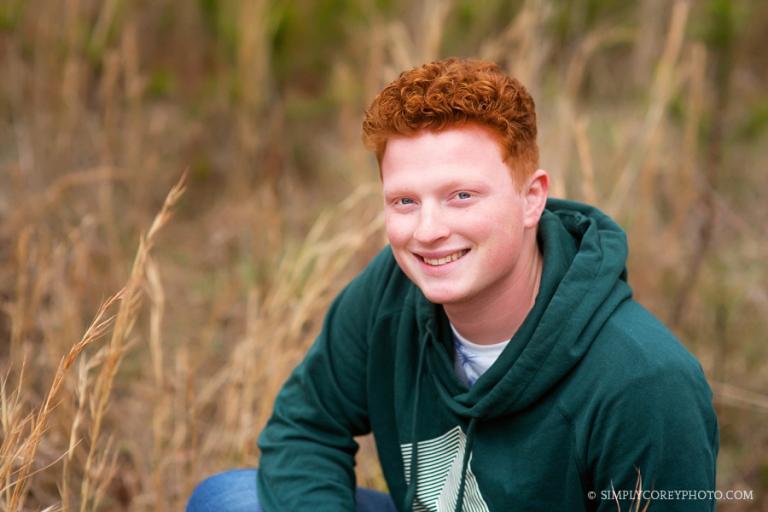 I love that Caleb brought his Carrollton High School varsity letterman jacket for a few photos!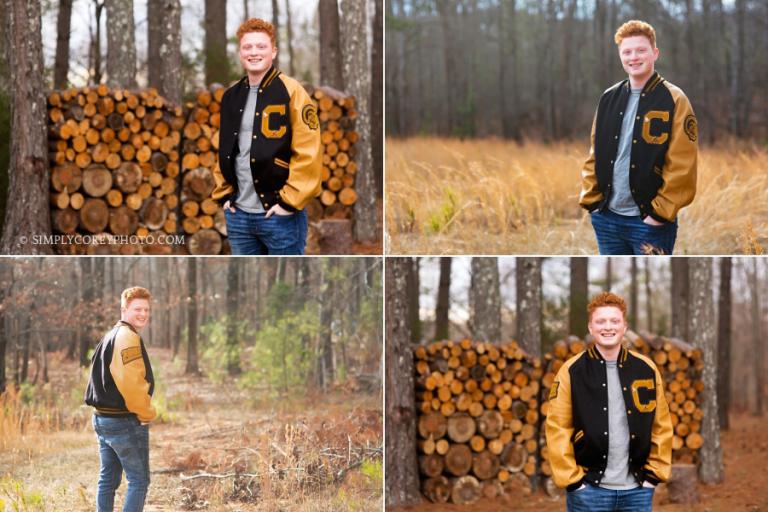 I had such a hard time narrowing down my favorites … as you will see as you continue to scroll down!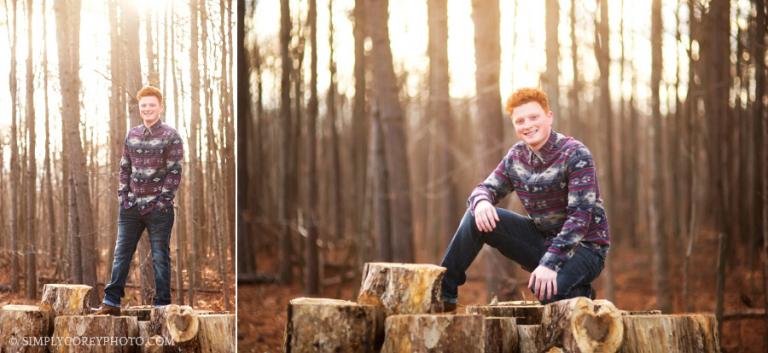 Our vintage dump truck is one of my favorite "props" for seniors and kids and I am so glad Caleb was up for some photos with it!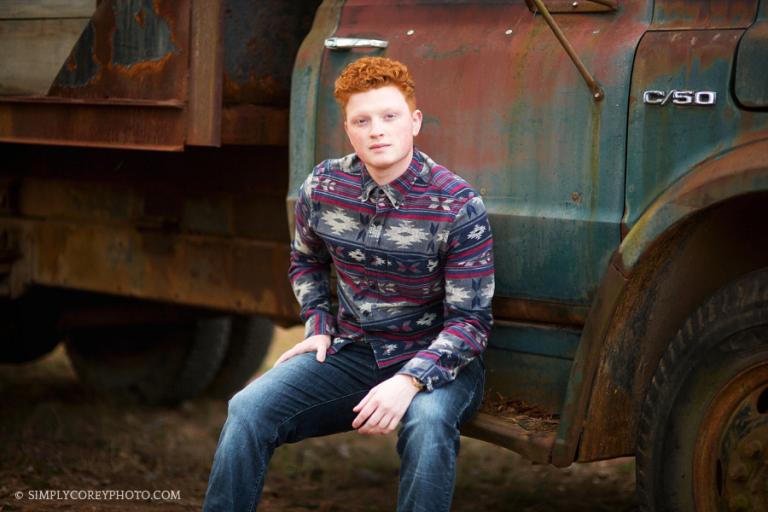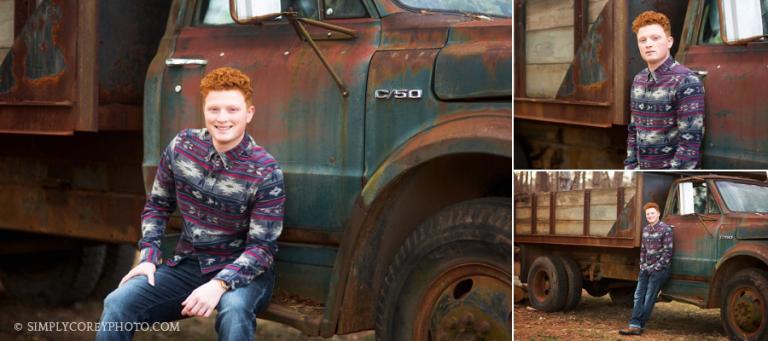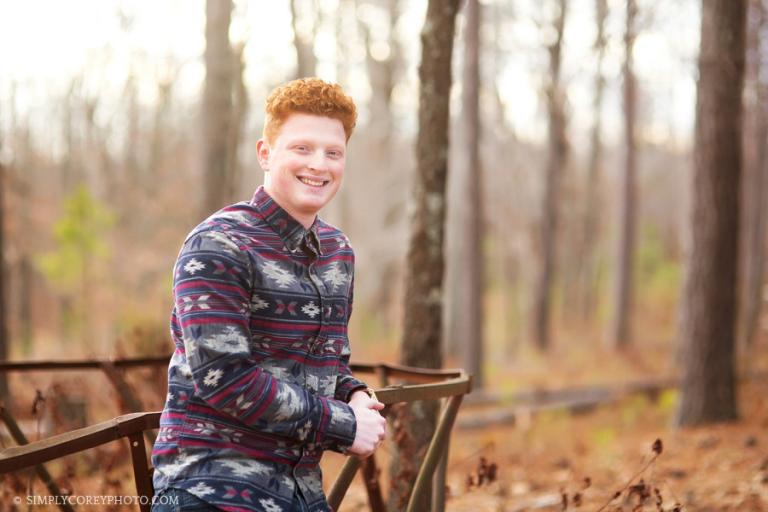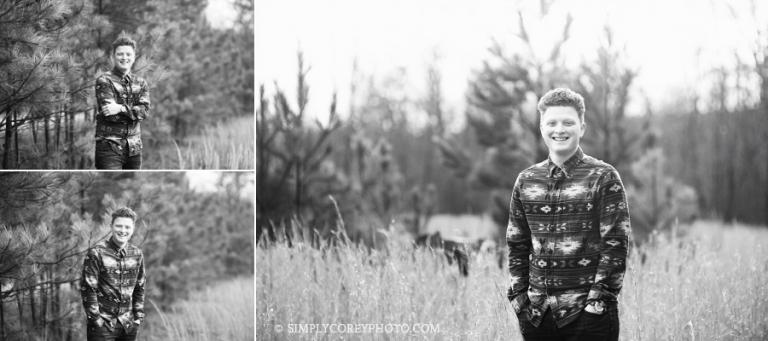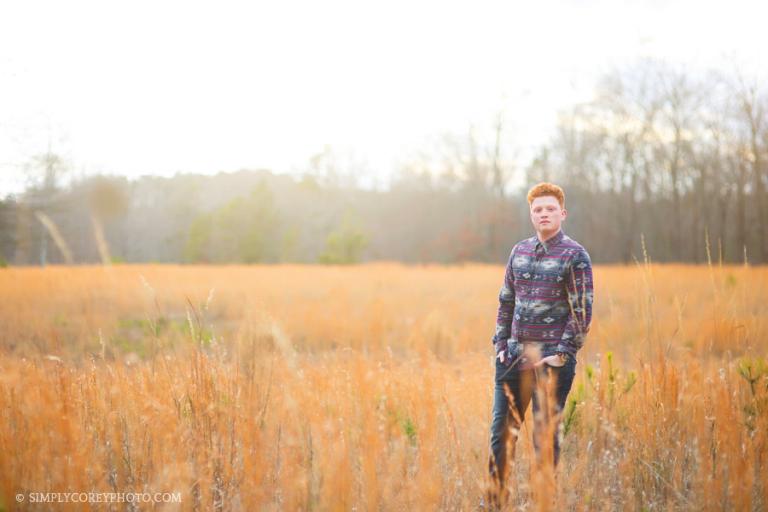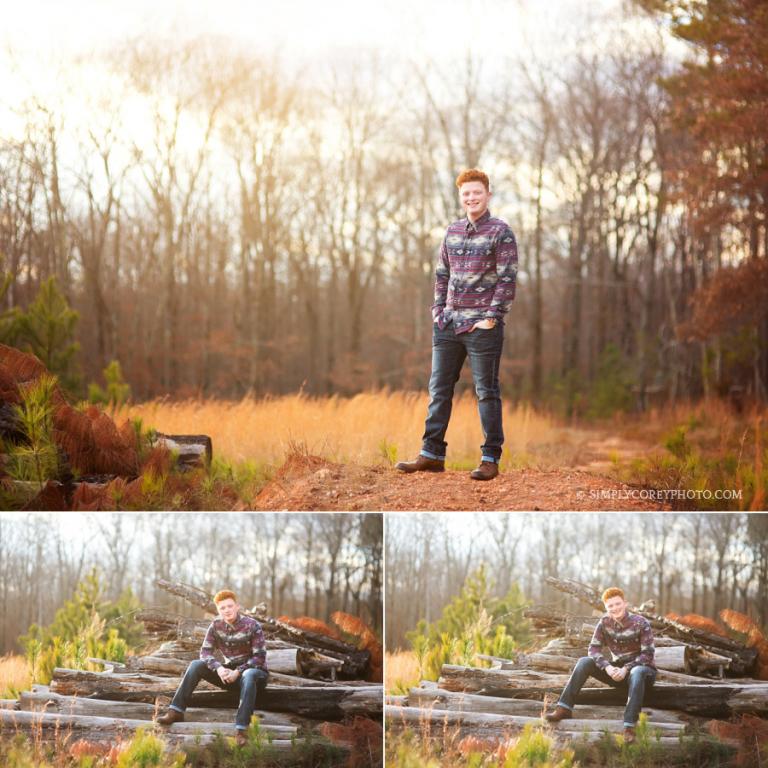 Getting creative with light is one of the fun parts of my job. I love how this silhouette turned out!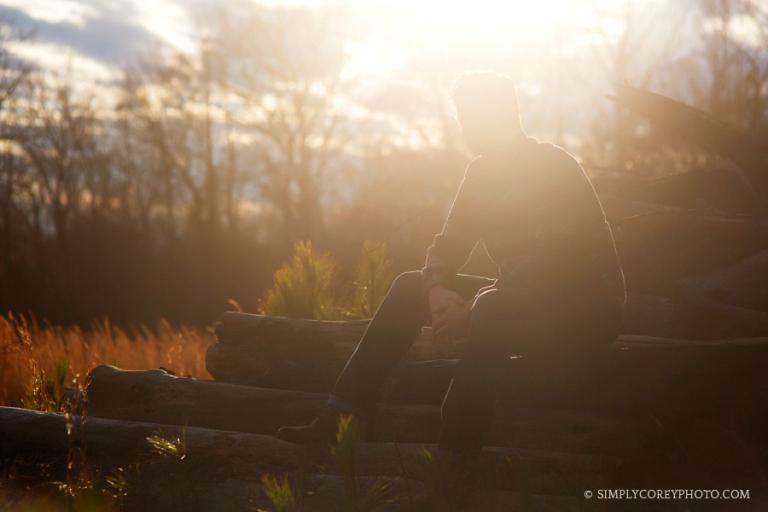 Caleb was such a great sport during his session. He showed me how he can kick his heels together and he even took a picture with one of our chickens! Sadly, he will be the last client to pose with our chickens since we recently sold them all.
"Use your smile to change the world. Don't let the world change your smile."
It was so good to see you again, Caleb! You have turned out to be such a great young man, and I wish you the best after your upcoming graduation!
 . . .
More About Carrollton Senior Portrait Photographer, Simply Corey Photography:
Simply Corey Photography is located in West Georgia, near Carrollton, Newnan, Douglasville, Villa Rica, and Bremen. I began my photography business in late 2004 and have photographed many teens, high school seniors, and families throughout metro Atlanta since then.  Custom portrait sessions may take place at my private outdoor location or the location of your choice within greater Atlanta.
Would you like some more information? I have put together some information together for high school senior sessions with Simply Corey Photography, as well as several other types of portrait sessions. Each link provides examples of my work, what to expect, and starting rates. You may request detailed pricing and my availability by sending me an email!
Be sure to subscribe to the email newsletter! Simply Corey Photography sends out exclusive photography specials, mini session announcements, and other news from time to time.
I would also love for you to connect with Simply Corey Photography on Facebook and Instagram! And "What to Wear" inspiration for your upcoming portrait sessions can be found on the Simply Corey Photography Pinterest boards.