This little peanut is one of the smallest newborns I've ever photographed. She weighed 4lbs 7oz when she was born and came to see me the day she turned two weeks old. ♥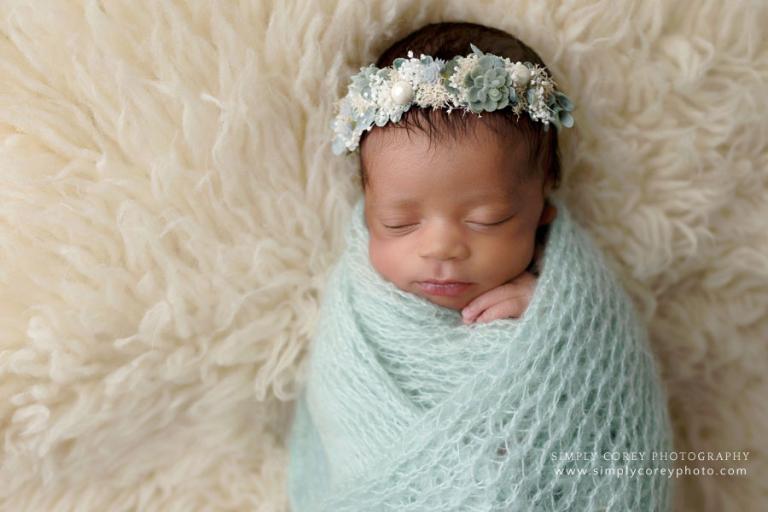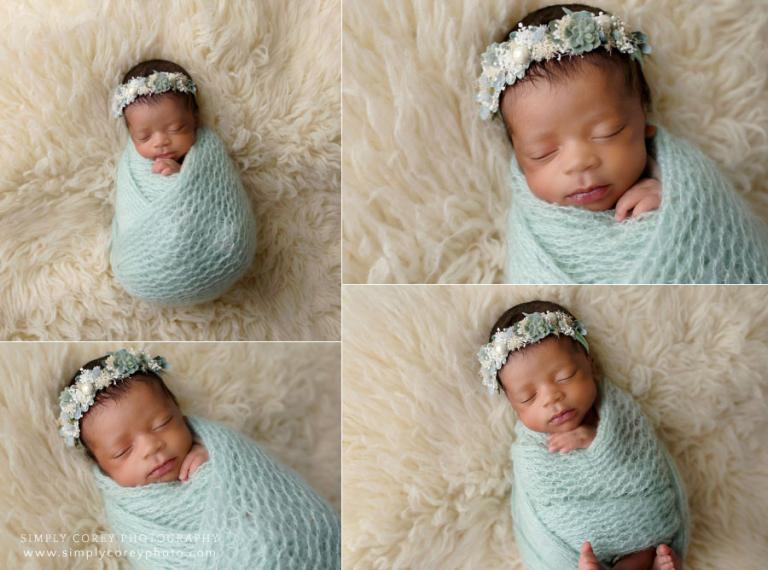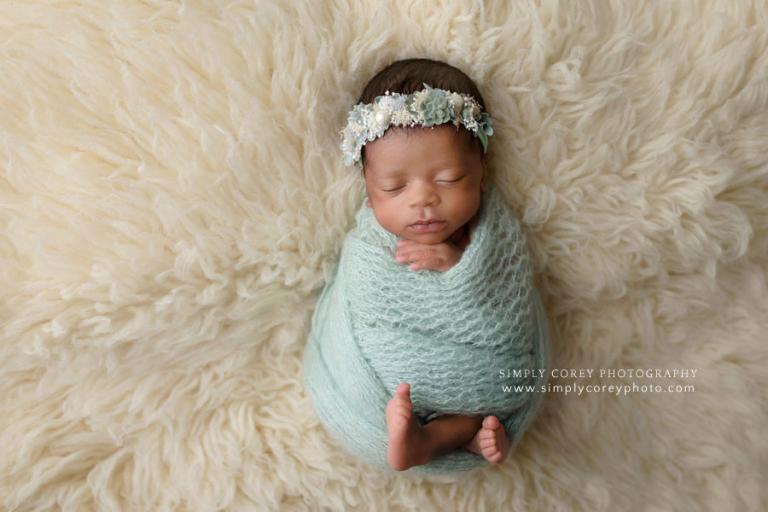 Her big sister came to the studio too, but she wasn't exactly sure about having her photo taken with her new baby sister. I was able to capture these sweet photos though! ♥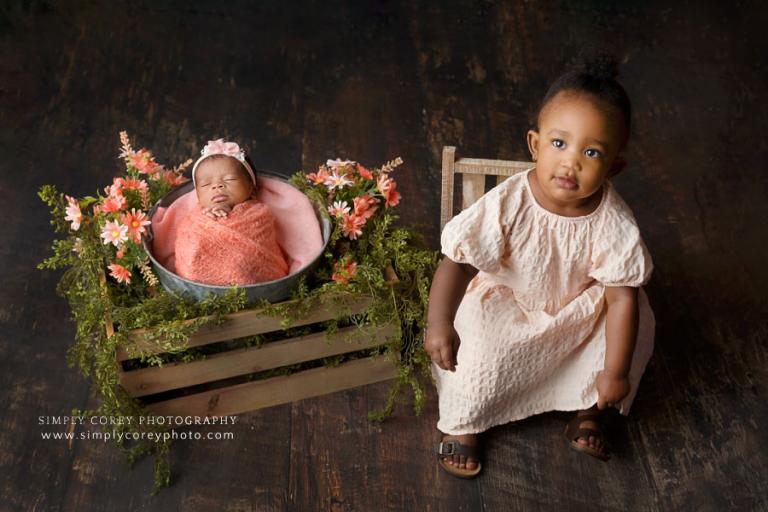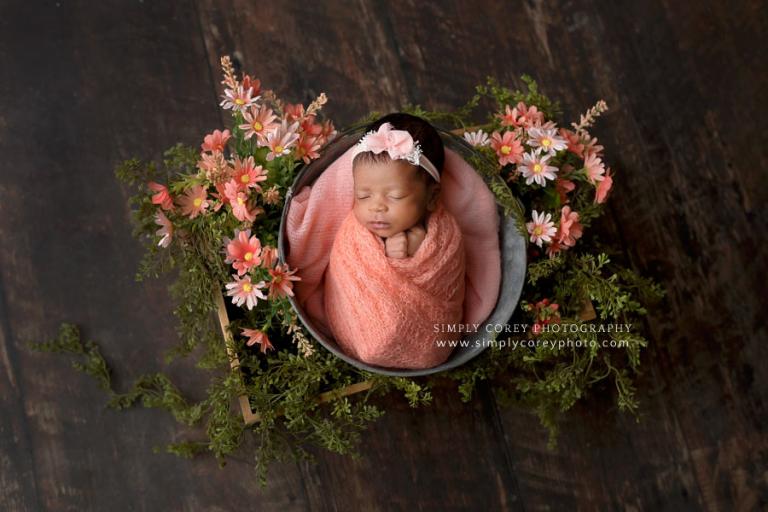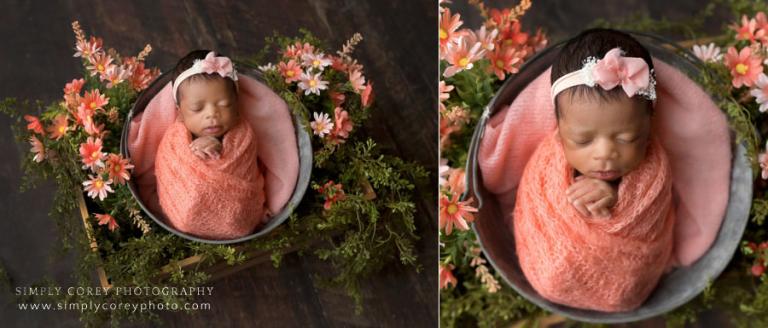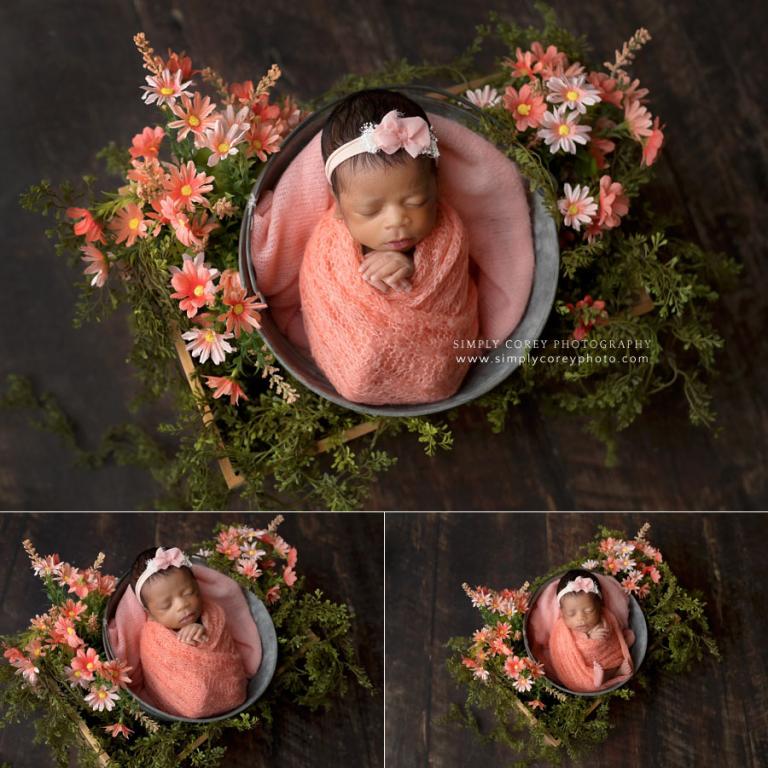 I think this sweet smile was telling me she was up to something …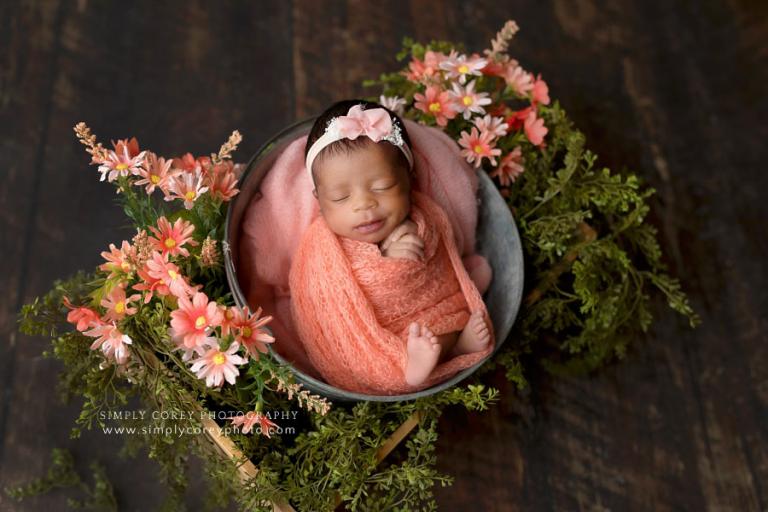 I thought this little beauty would surely sleep throughout her whole newborn session, but she only made it halfway through before those big brown eyes popped open … and stayed open. Ha!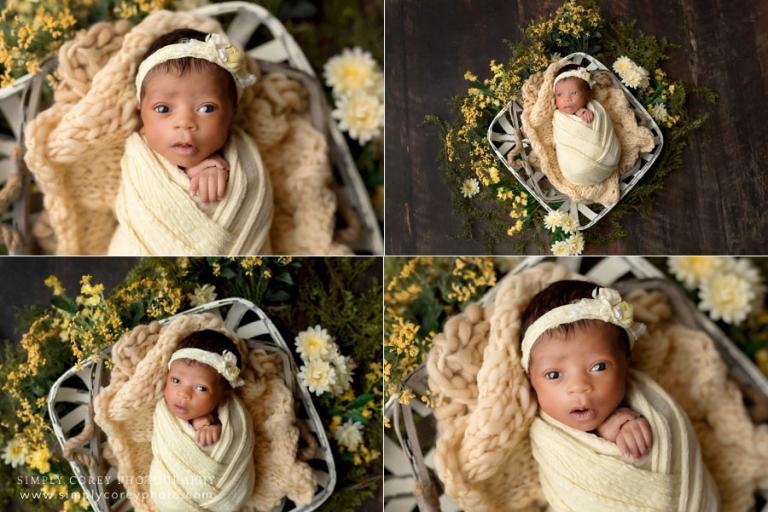 Baby girl didn't cry. She just didn't want to miss anything and loved looking around!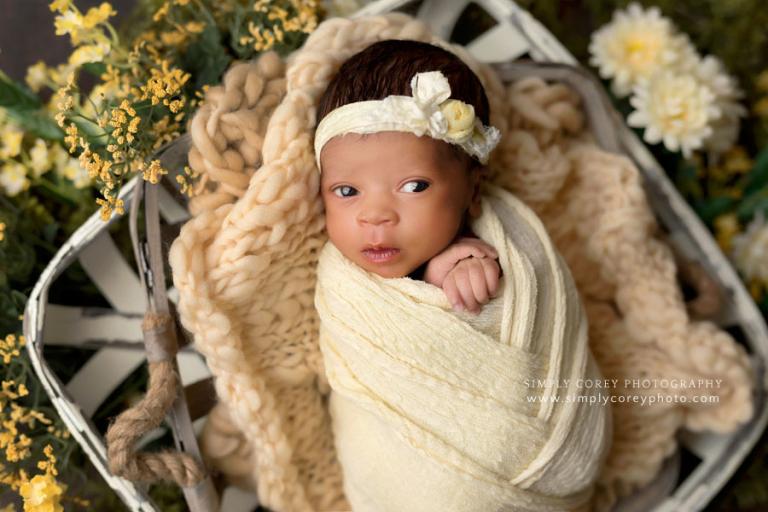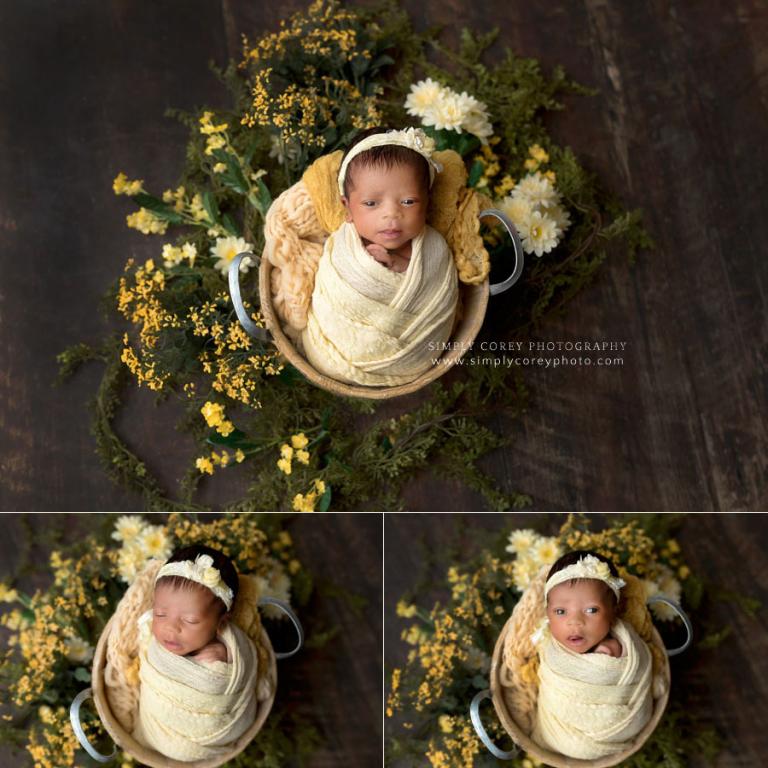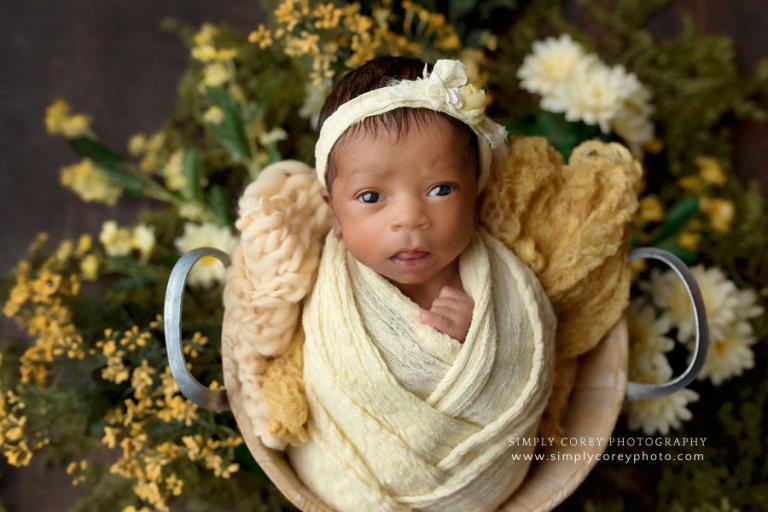 She's a spring baby (born last year), so I loved incorporating some spring flowers in her newborn portraits!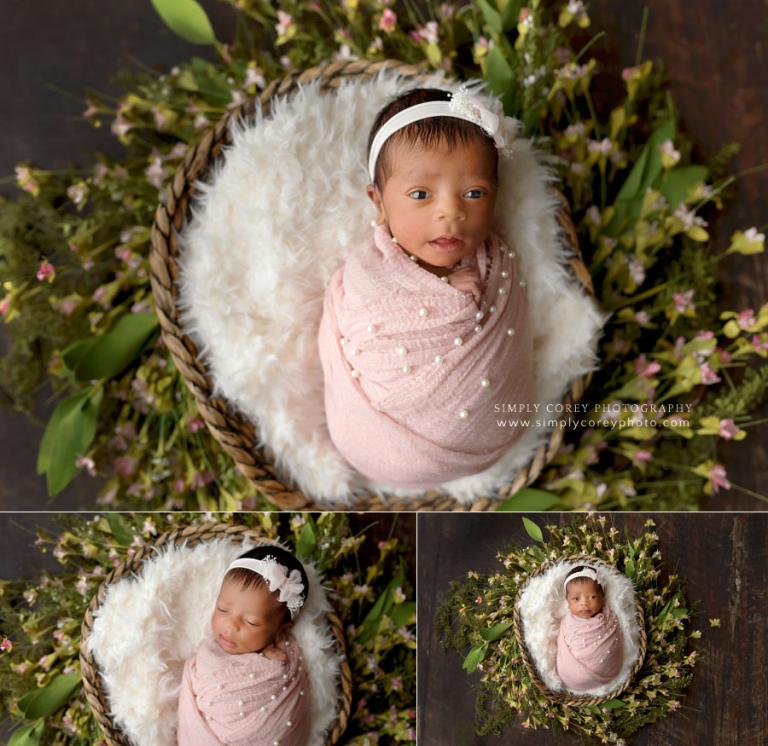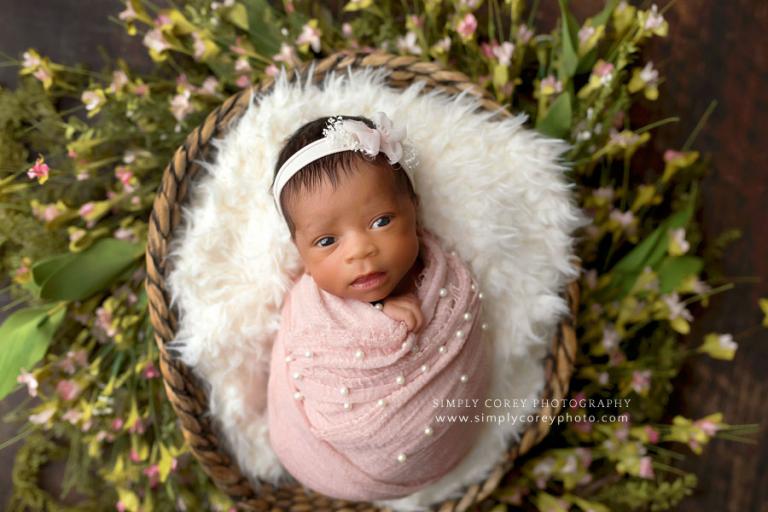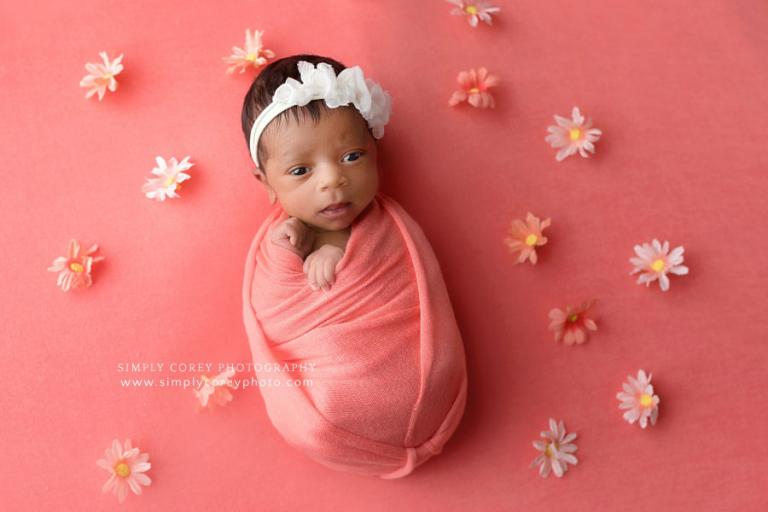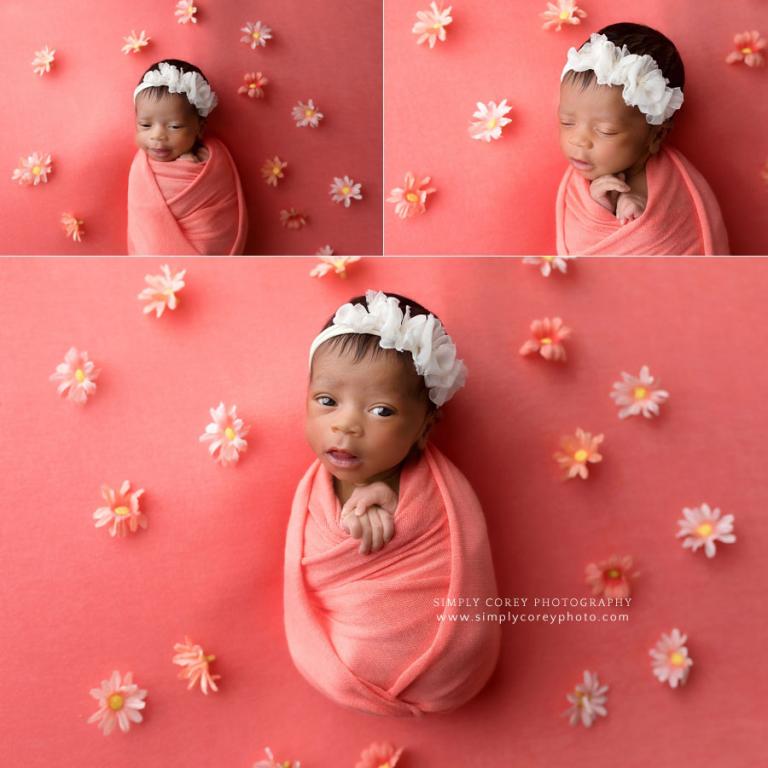 This last photo of her sticking out her tongue is one of my absolute favorites. It cracked me up – and was the perfect way to tell me she was done! Ha!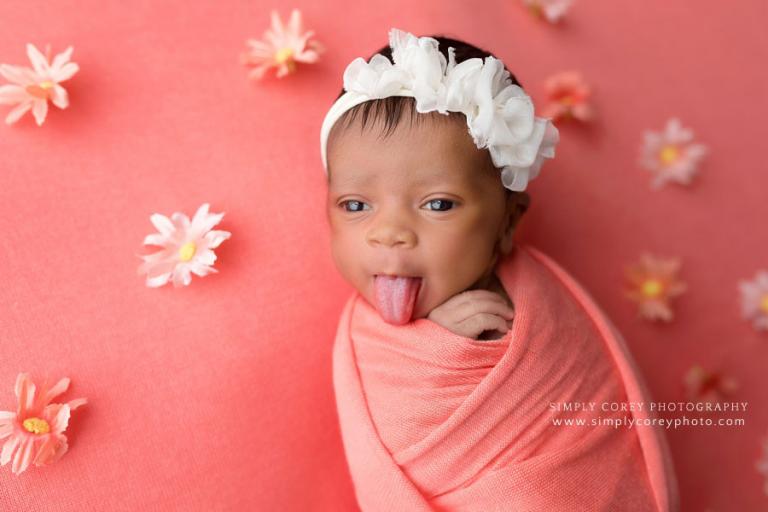 . . .
More About Carrollton Newborn Photographer, Simply Corey Photography:
Simply Corey Photography is located west of Atlanta, in the middle of Villa Rica, Douglasville, Dallas, Newnan, and Carrollton, Georgia. I have been a professional photographer for more than 17 years, and have photographed a large number of maternity, newborn, and baby milestone sessions for families throughout greater Atlanta.
Newborn sessions may be held in the studio or in your metro Atlanta home. These sessions are best held when your new baby is between five days and three weeks old. Maternity sessions are also available and recommended between 30 and 36 weeks. Baby milestone sessions are also offered through your baby's first year.
You're welcome to request detailed pricing and my availability for all portrait sessions by using the form on my contact page.
Members of my VIP Facebook Group and subscribers to my email newsletter are the first to receive announcements for exclusive photography specials, mini session announcements, and other news from time to time. I'd also love for you to follow Simply Corey Photography on Facebook and Instagram!