I finally have a chance to catch up on the blog now that the holidays are over! This family is definitely one of my favorites that I see every year. I have photographed them since their son, John, was 3 months old. Now he plays the piano (excellently!) and loves to throw a football around in the backyard with his dad! It has been such an honor to watch him and his sister, Katie, grow up in front of my lens. To see my work on the walls of their home and a repeating digital frame slideshow is awesome too.
This year they scheduled their session a little later in the year than they usually do. I visited their home the weekend after Thanksgiving and had the pleasure of meeting so many wonderful members of their extended family. It was so much fun to capture a variety of generational portraits for them this year. Their home was decorated perfectly for Christmas and it made the perfect backdrop for some holiday family portraits.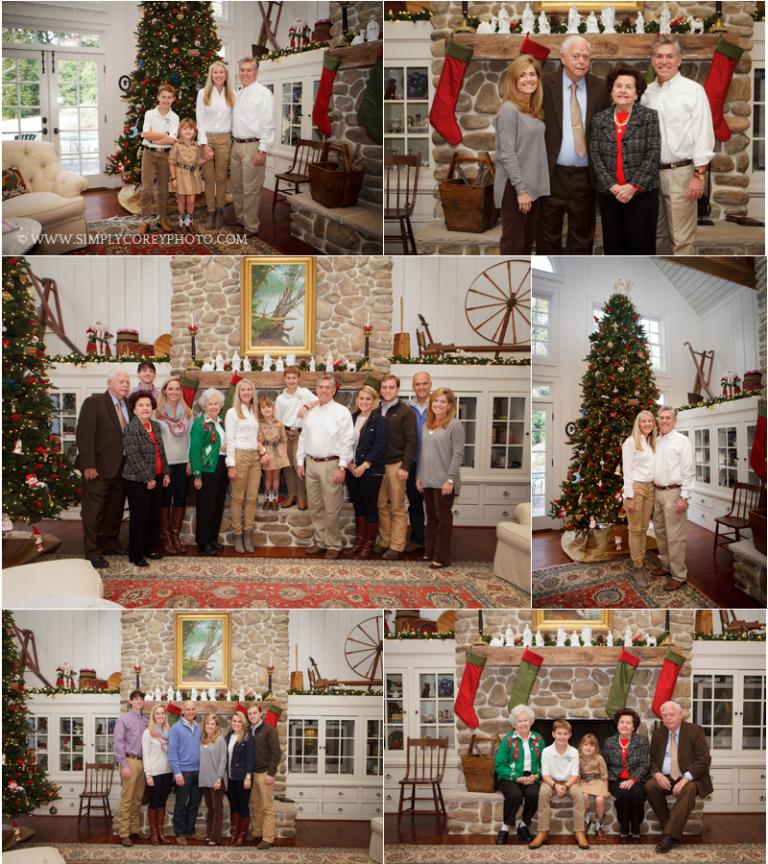 We then ventured outside for more family photos on the front porch and in the backyard.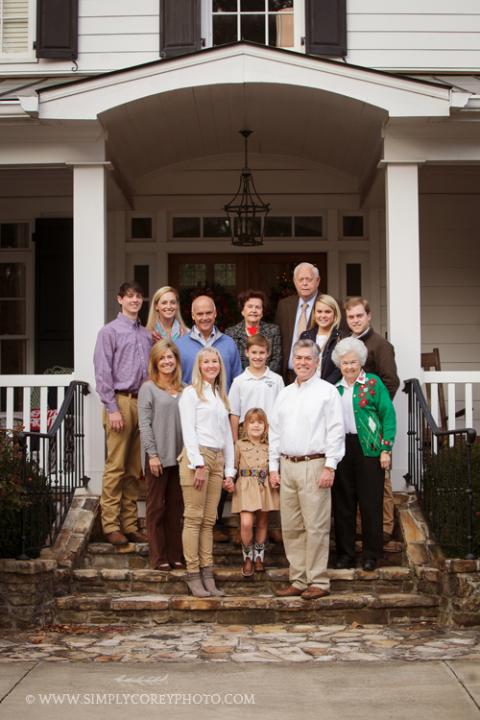 Every year we take family photos on this red swing on the front porch. This year we were able to take family photos, as well as a few photos of the kids with their grandparents. I love that they will have these to treasure as they grow up.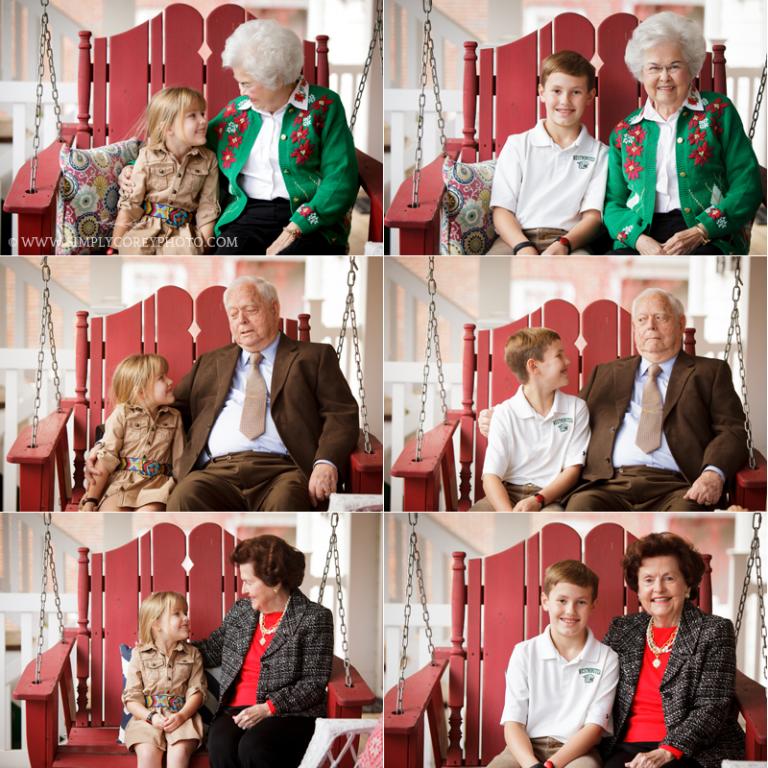 I was even able to take the aunt, uncle, and cousins aside for a few photos of their own.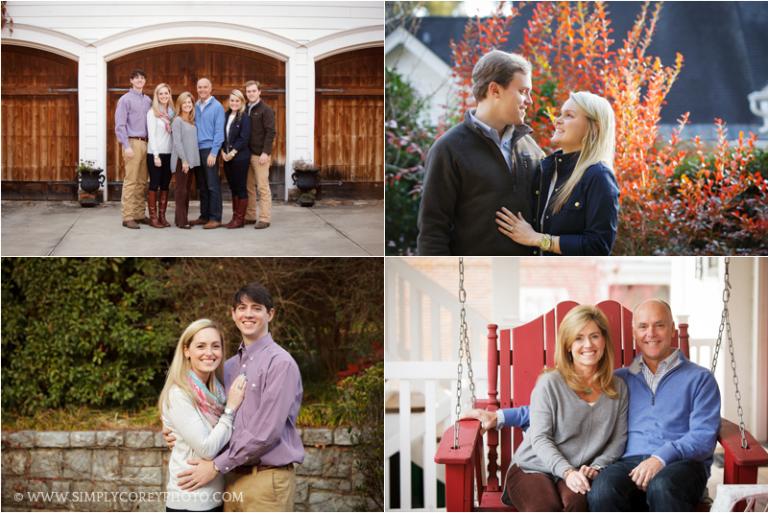 Of course, I still did many of the shots I capture regularly of the kids and their family. Their parents love seeing how much they've grown each year in comparison to our previous portrait sessions.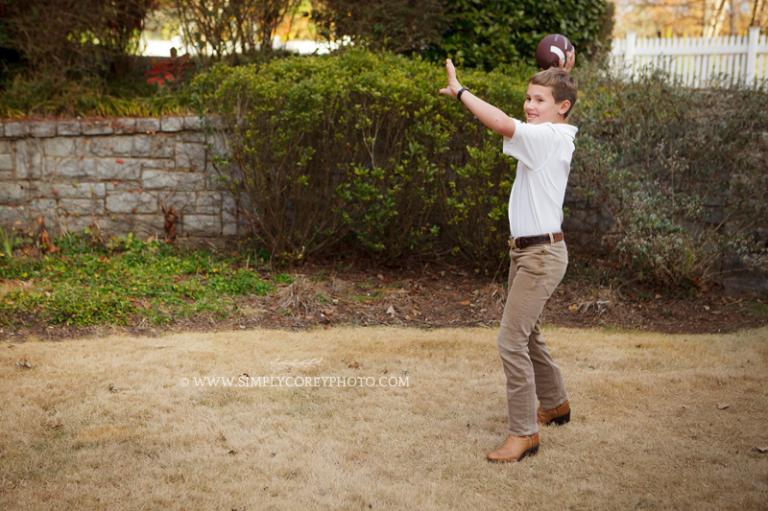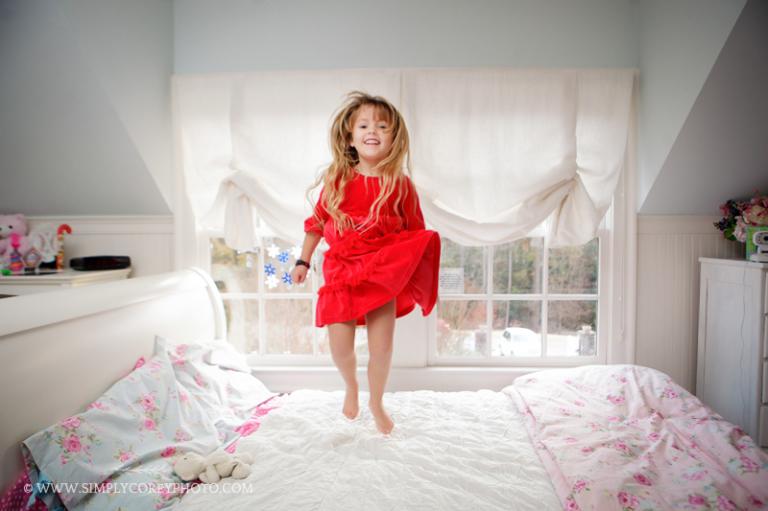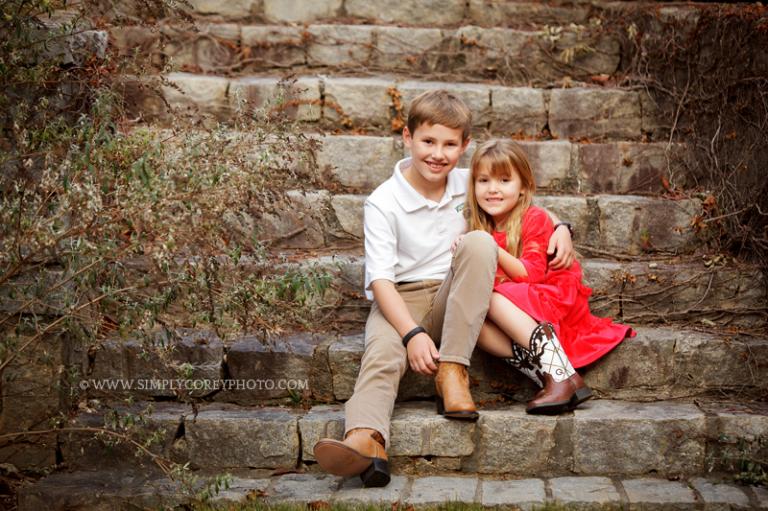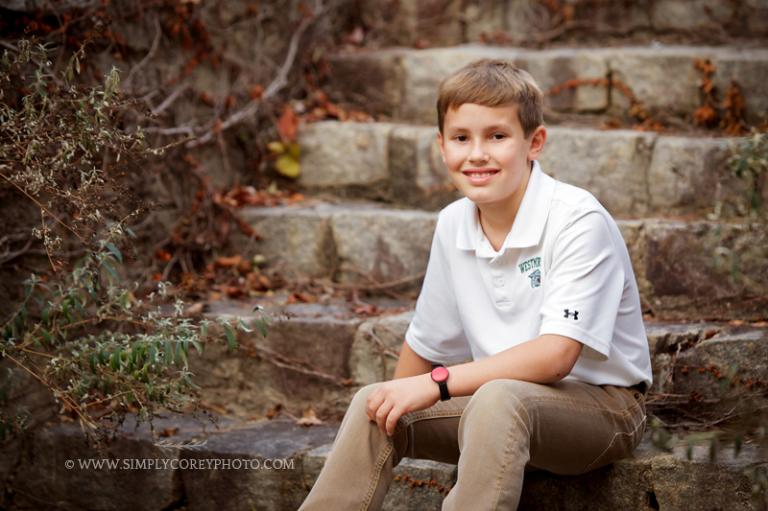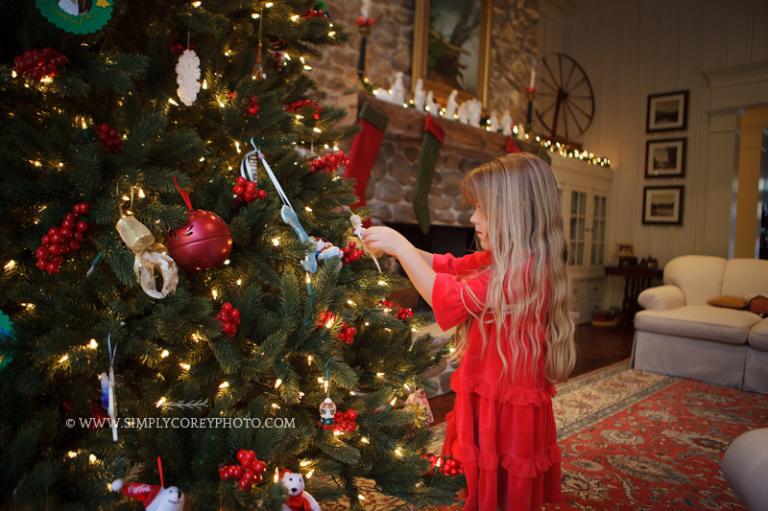 . . .
MORE ABOUT ATLANTA EXTENDED FAMILY PHOTOGRAPHER, SIMPLY COREY PHOTOGRAPHY:
Atlanta extended family photographer, Simply Corey Photography, is located between Douglasville and Carrollton, GA. I am available to photograph families, babies, and children on location throughout the entire metro Atlanta area. You may contact me by using the contact form on this website to or ask any questions you may have and to schedule your family portrait session.
You can also check out the Simply Corey Photography Pinterest boards for "what to wear" during your family portrait session, as well as many tips on where to hang your finished portraits and more!