I took maternity and newborn photos for Jana when she had her son, Alex. I was very excited to learn that she is due (very soon) with her second baby! She is waiting to find out the gender when baby arrives – which is more willpower than I ever had. I had to find out the gender with all five of mine!
With her first pregnancy, Jana came to the home studio I used to have in Douglasville. This time her family came to see me for an outdoor maternity session. Doesn't Alex look super excited to be a big brother?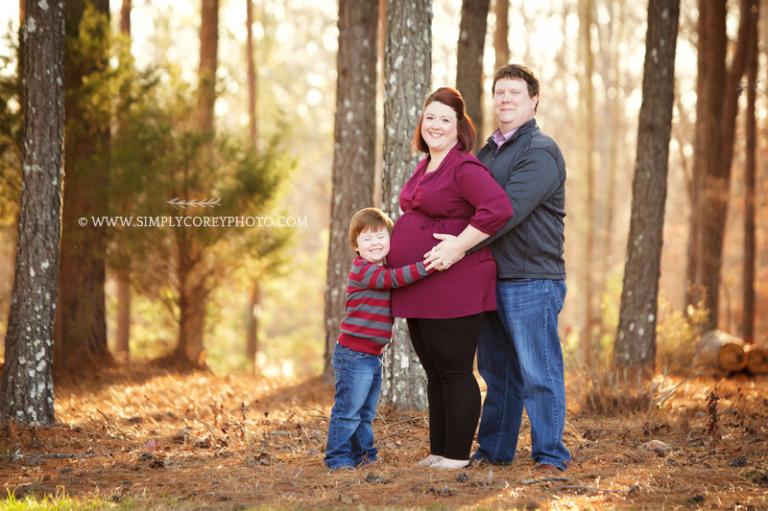 I love the next few photos of him and his mom. ♥ He is such a sweet boy!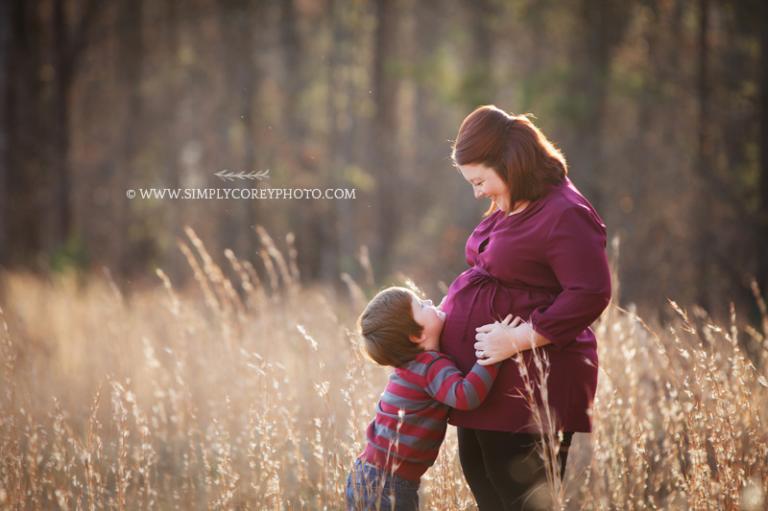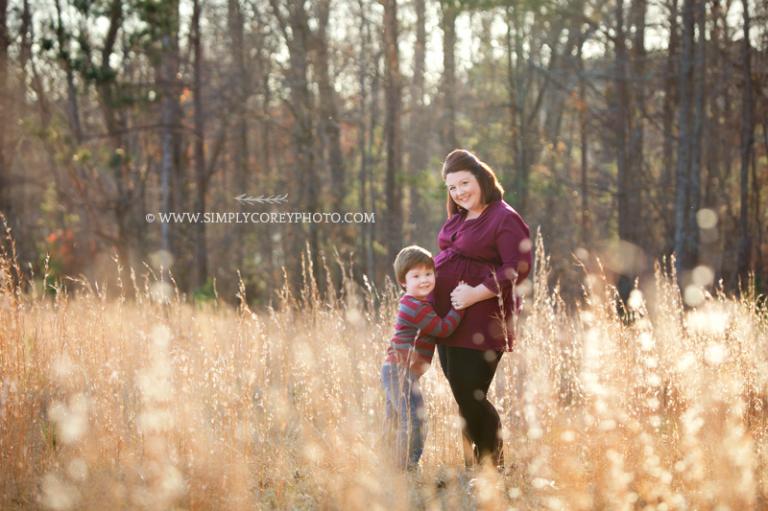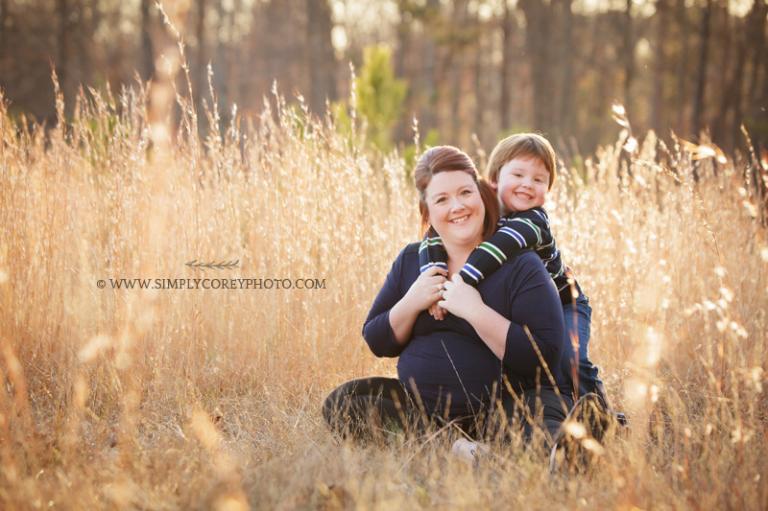 And these images of Jana and her husband are pretty sweet too …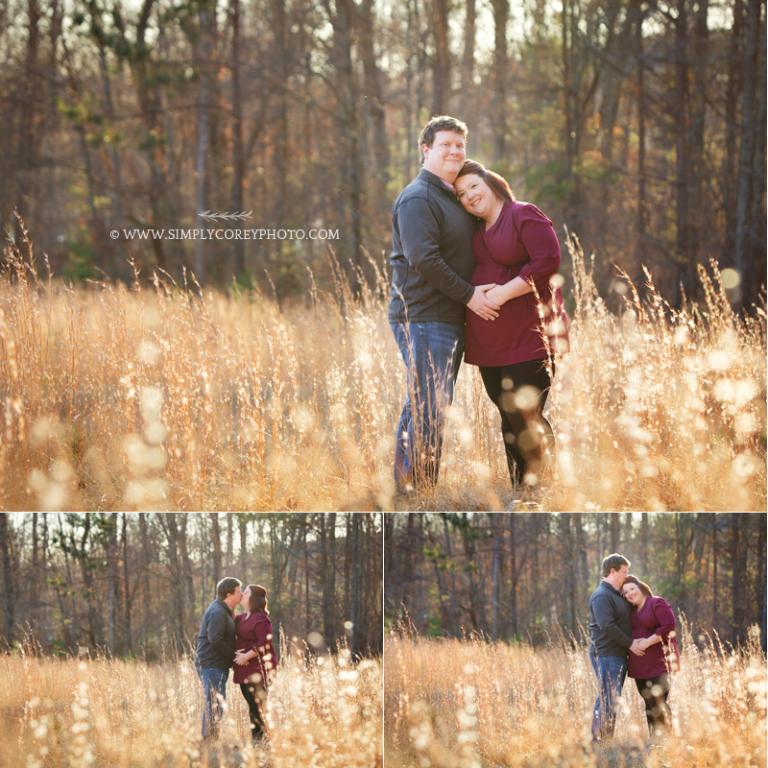 I can't wait to see if Alex is going to have a baby brother or a baby sister!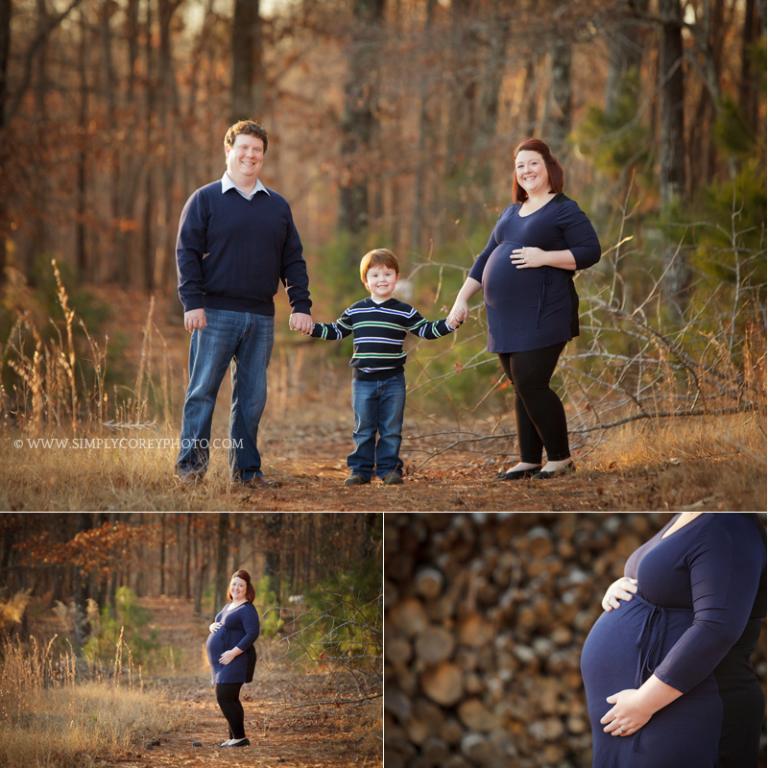 . . .
MORE ABOUT CARROLLTON MATERNITY PHOTOGRAPHER, SIMPLY COREY PHOTOGRAPHY:
Simply Corey Photography is located in West Georgia, near Bremen, Douglasville, Villa Rica, Carrollton, and Newnan. I began my photography business in late 2004, and I have had the privilege photographing many expecting moms, newborns, and families around metro Atlanta since then. Maternity sessions with Simply Corey Photography may be held inside my home studio or outside around my private outdoor location in the country  (shown in this session). You may also choose to have an on-location portrait session at your home, at a park, or downtown location.
Interested in a session of your own? I have put together some information together for maternity and newborn sessions with Simply Corey Photography, as well as several other types of portrait sessions. Each link provides examples of my work, what to expect, and starting rates. You may request detailed pricing and my availability by sending me an email!
Subscribers to my email newsletter receive the first announcements for exclusive photography specials, mini session announcements, and other news from time to time. Be sure to sign up!
I would also love for you to connect with Simply Corey Photography on Facebook and Instagram! And "What to Wear" inspiration for your upcoming portrait sessions can be found on the Simply Corey Photography Pinterest boards.