I had the pleasure of photographing Teresa and Charlie last fall. These two celebrated their 30th anniversary back in September, and what better way to celebrate than with photos?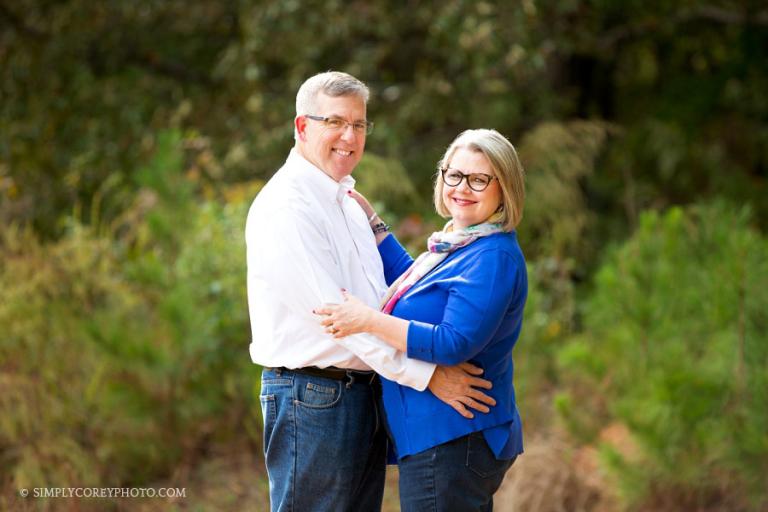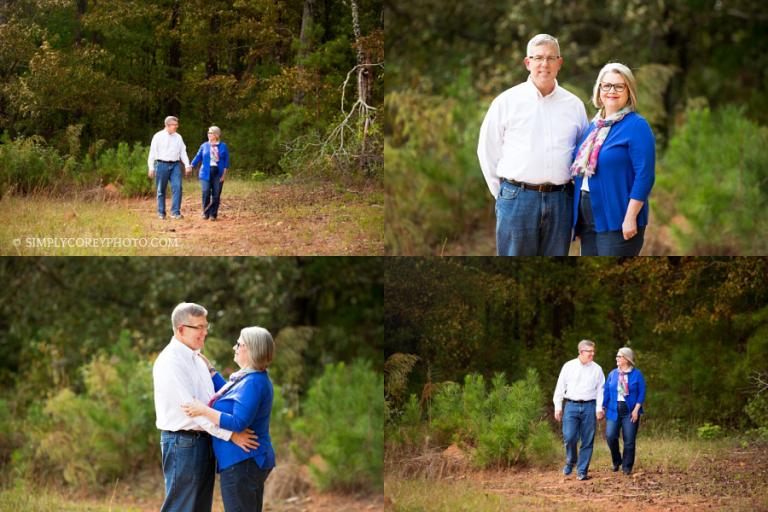 People should celebrate their relationships more often. Whether it is your 30th anniversary or your 1st. Whether you have little ones at home or an empty nest. Ther is no better time to capture the love you have for each other. This is why I encourage moms and dads to get some photos of themselves during my family portrait sessions!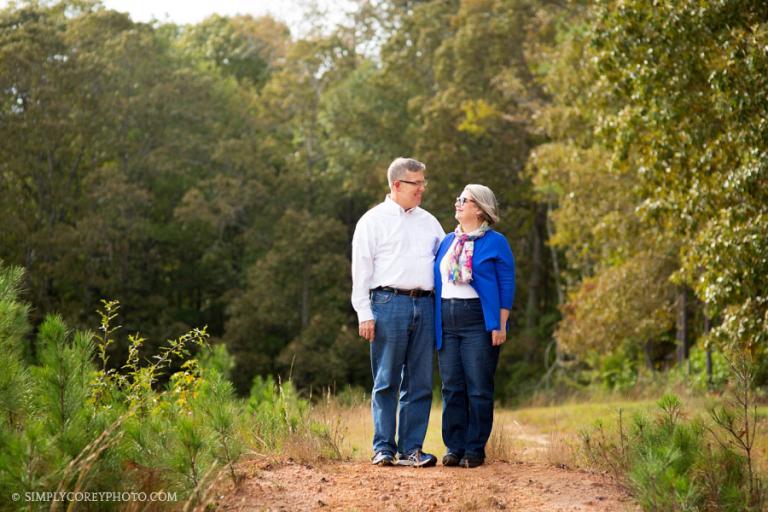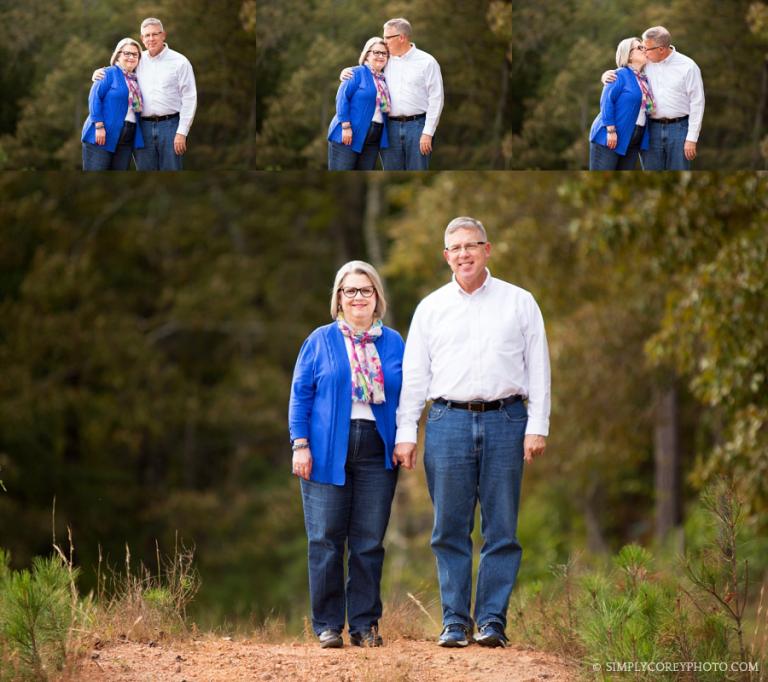 I love the way this awesome couple smiled as they looked at each other. So much love after 30 years!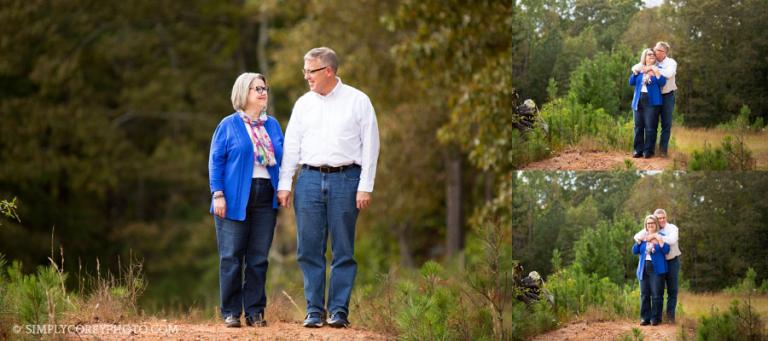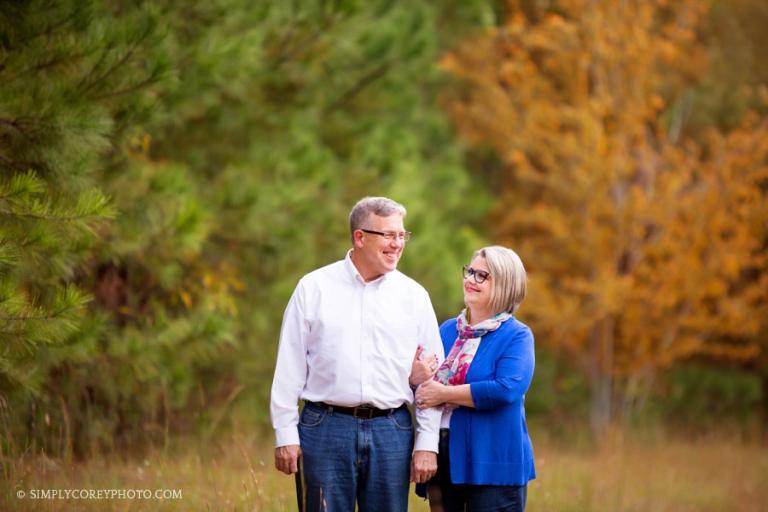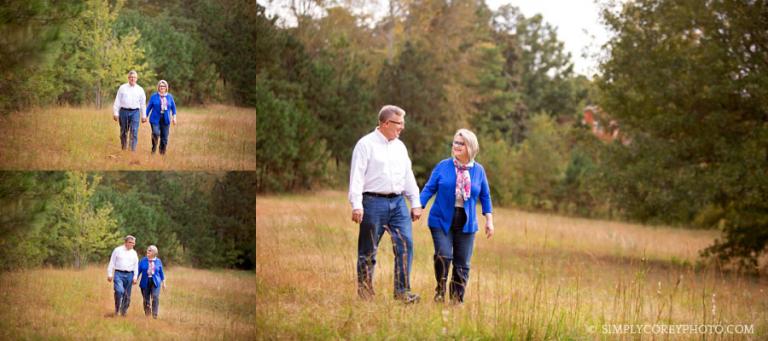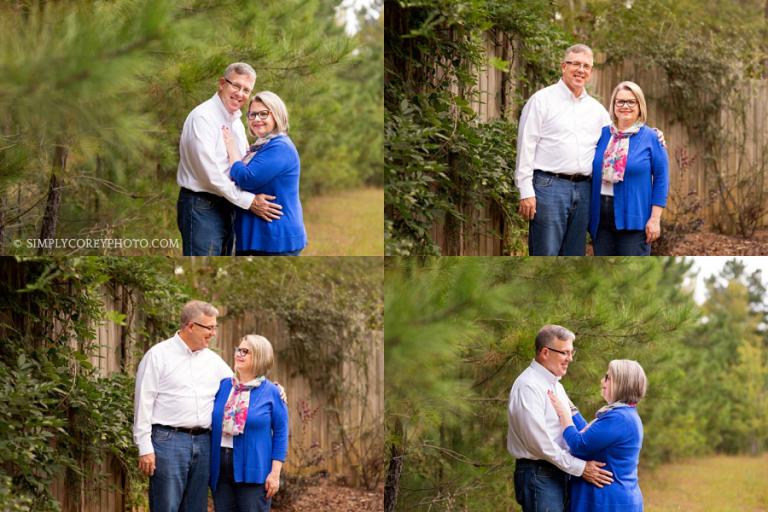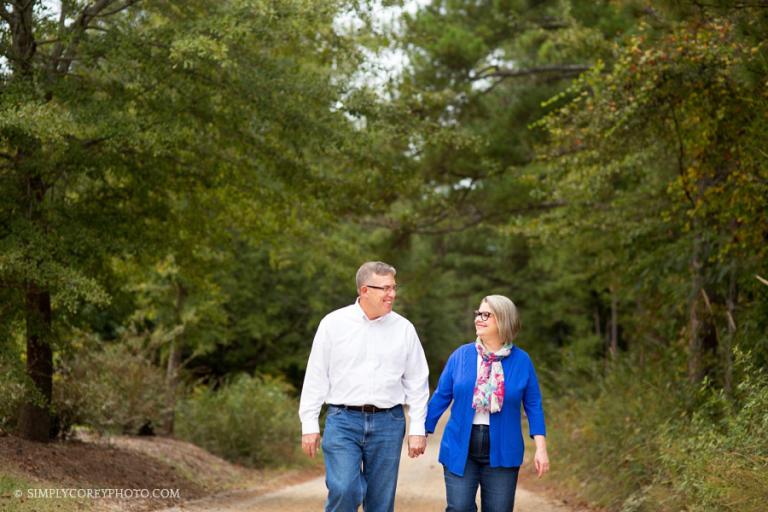 It was such a pleasure capturing these memories for these two. Teresa and Charlie, I wish you many more years of love and happiness! ♥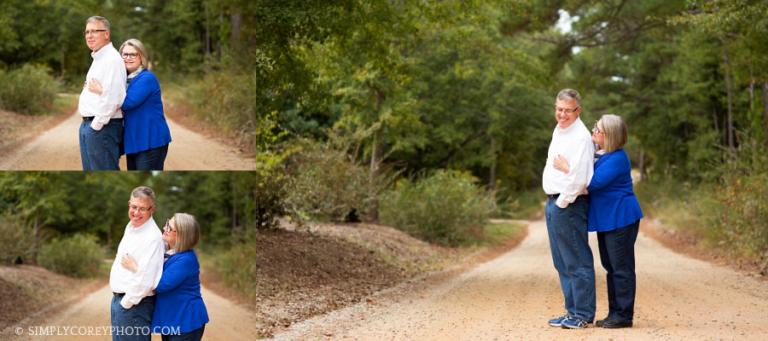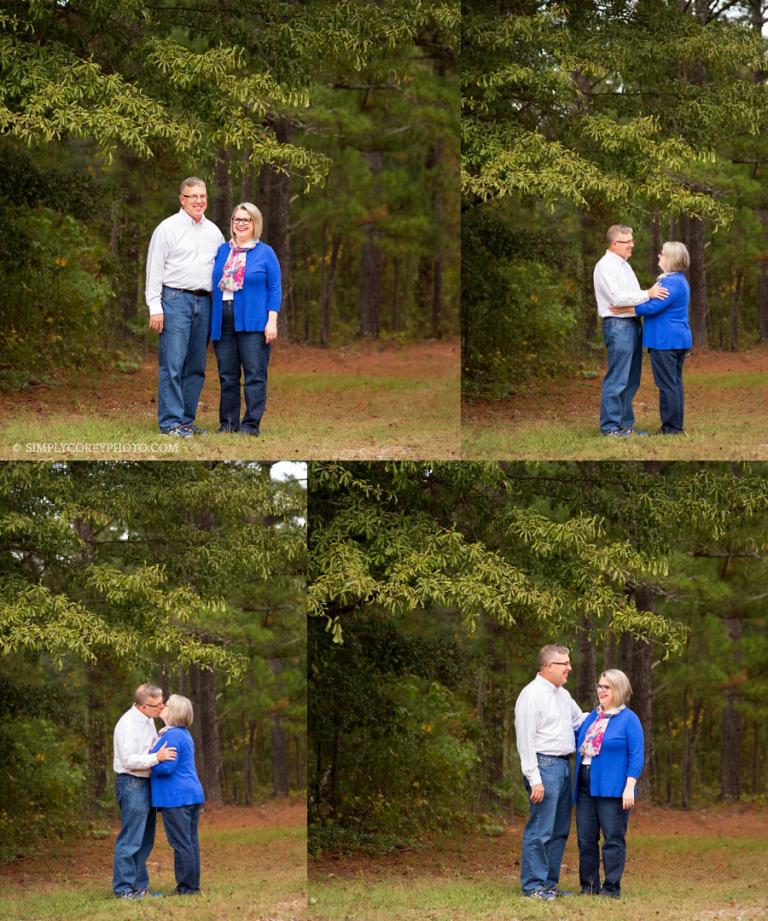 . . .
More from Carrollton Anniversary Photographer, Simply Corey Photography:
I am located in West Georgia, near Carrollton, Newnan, Villa Rica, and Douglasville. Simply Corey Photography was founded at the end of 2004 and I have had the privilege photographing many couples, engagements, and weddings throughout the greater Atlanta since then. I also photograph proposals, anniversary portrait sessions, elopements, and other events around metro Atlanta. Couples may have their portrait sessions with Simply Corey Photography at my private outdoor location in the country (shown in this session) or on location. This can be at your home, a park, or at a downtown location.
Are you engaged or celebrating an anniversary? You are welcome to request detailed pricing and my availability by using the form on my contact page. Simply Corey Photography also provides exclusive photography specials to email newsletter subscribers, so be sure to sign up!
I would also love for you to connect with Simply Corey Photography on Facebook and Instagram! "What to Wear" inspiration for your upcoming anniversary or engagement session and a variety of wedding planning ideas can also be found on the Simply Corey Photography Pinterest boards.