I love engagement sessions and David and Katie's is no exception! These two are so cute together and their love for each other is so obvious. I can't wait to photograph their wedding in just a little over 2 weeks!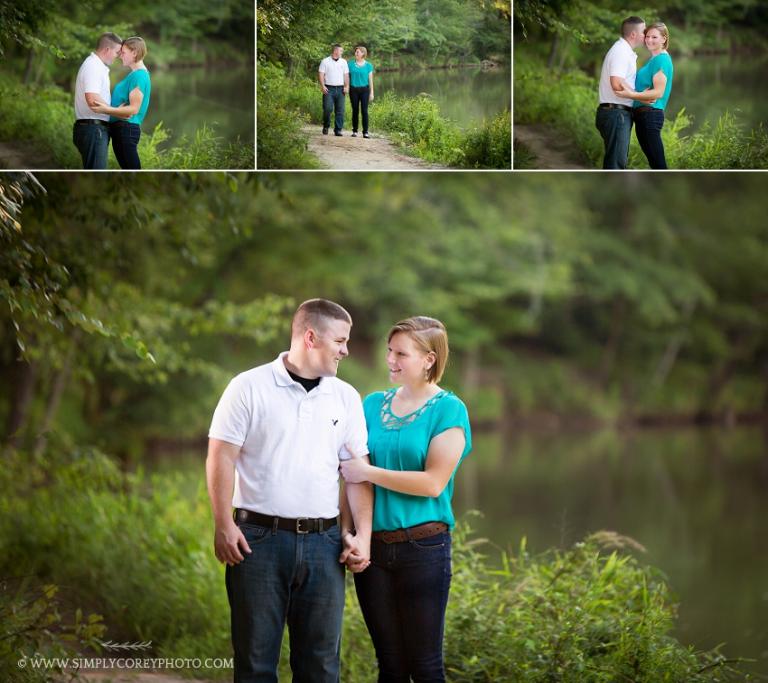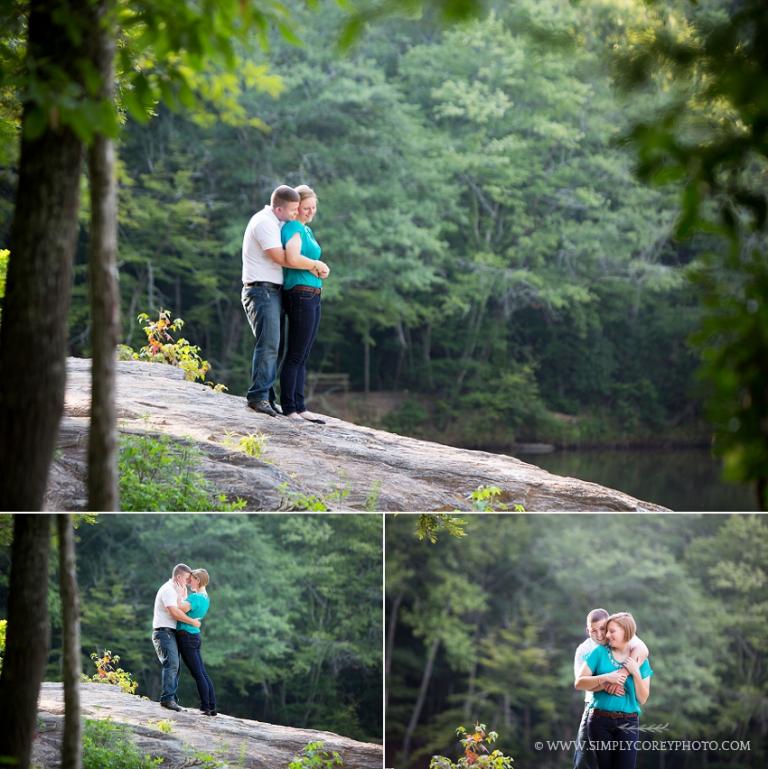 David is a deputy and Katie recently finished the police academy, so these handcuffs were the perfect touch to their engagement session!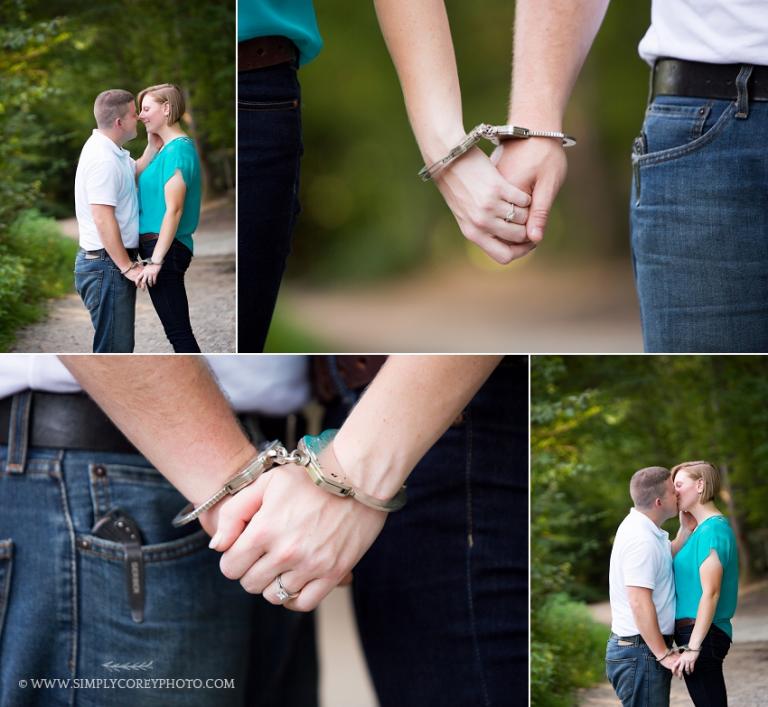 It's always a plus to find some still water for a beautiful reflection!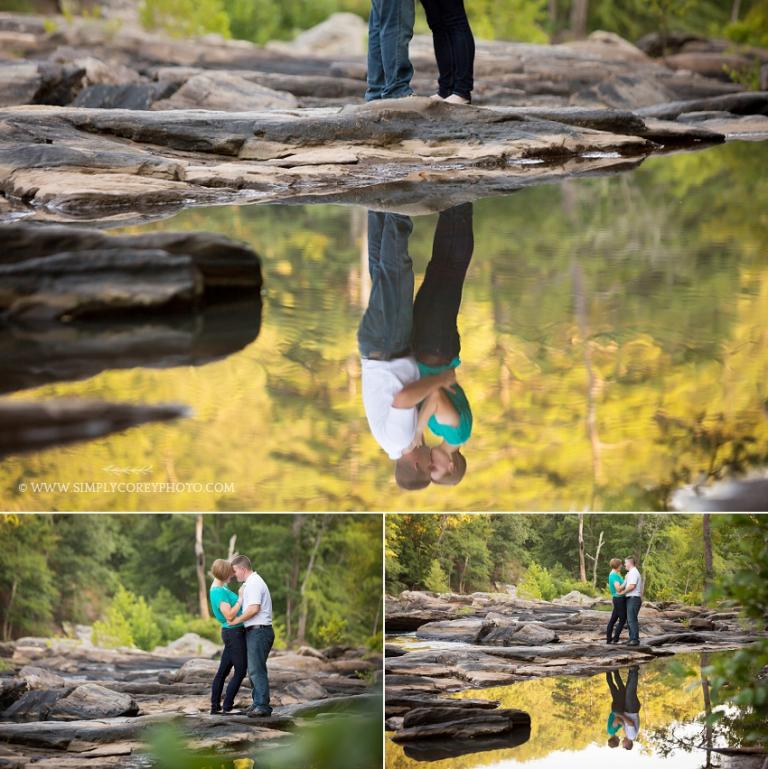 I am so glad I was able to talk them into stepping into the creek. These turned out so fun!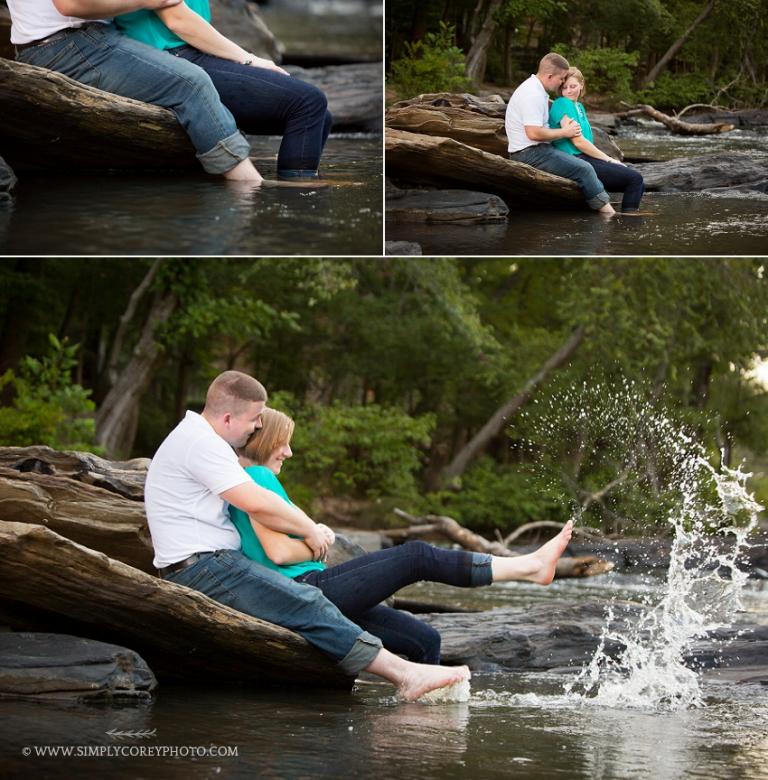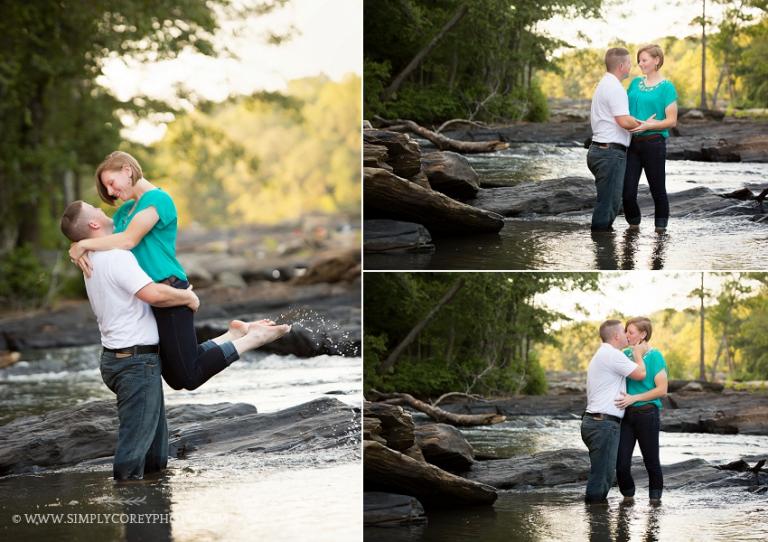 See you two in 16 days! ♥
. . .
MORE ABOUT ATLANTA ENGAGEMENT PHOTOGRAPHER, SIMPLY COREY PHOTOGRAPHY:
Simply Corey Photography is located in West Georgia, near Douglasville, Carrollton, Newnan, Villa Rica, and Bremen. I opened my photography business at the end of 2004 and have photographed many couples and weddings throughout greater Atlanta since then. Custom couples portrait and engagement sessions may take place at my private outdoor location or the location of your choice within metro Atlanta.
Would you like some more information? I have put together some information together for weddings and couples portrait sessions with Simply Corey Photography, as well as several other types of portrait sessions. Each link provides examples of my work, what to expect, and starting rates. You may request detailed pricing and my availability by sending me an email!
Be sure to subscribe to the email newsletter! Simply Corey Photography sends out exclusive photography specials, mini session announcements, and other news from time to time.
I would also love for you to connect with Simply Corey Photography on Facebook and Instagram! Plus, what to wear inspiration and a variety of wedding ideas can be found on the Simply Corey Photography Pinterest boards.