** View Current Available Mini Sessions by Clicking Here! **
The Holiday Mini Sessions were so much fun this year! Since my private location is rustic anyway, I thought it would be very fitting to do a rustic outdoor theme this year! Here are just a few of my favorites from this two-day Christmas event!
Aren't these two darling? Their dresses were absolutely perfect for these rustic holiday minis!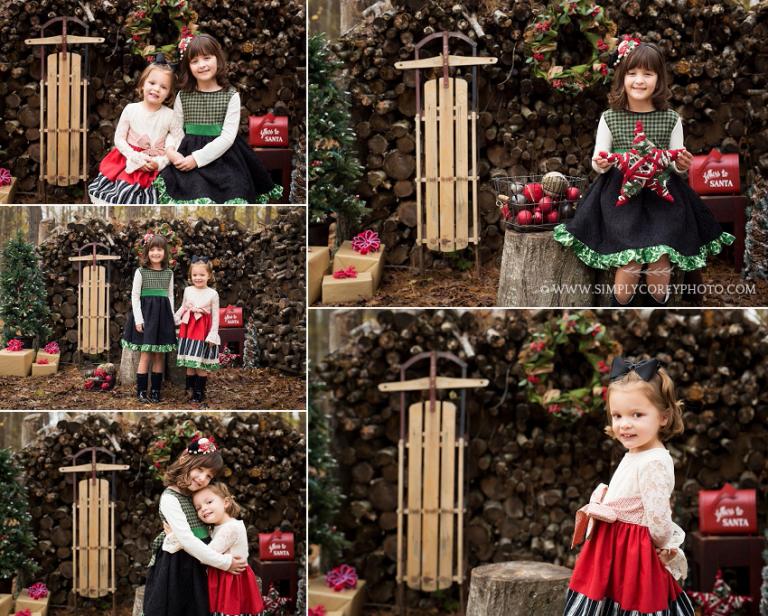 This little guy was very excited about ringing a real jingle bell! I loved his blue suede shoes too!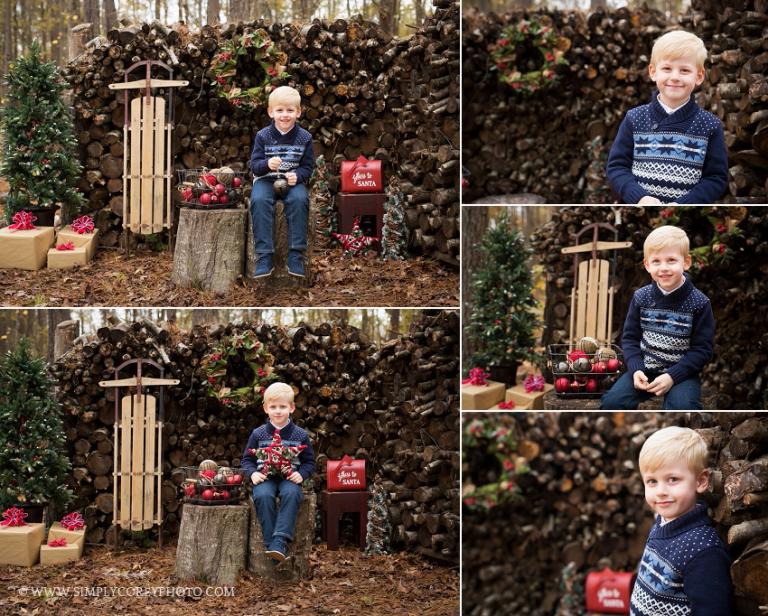 These three were absolutely adorable. Can you see how excited the littlest one is for Christmas?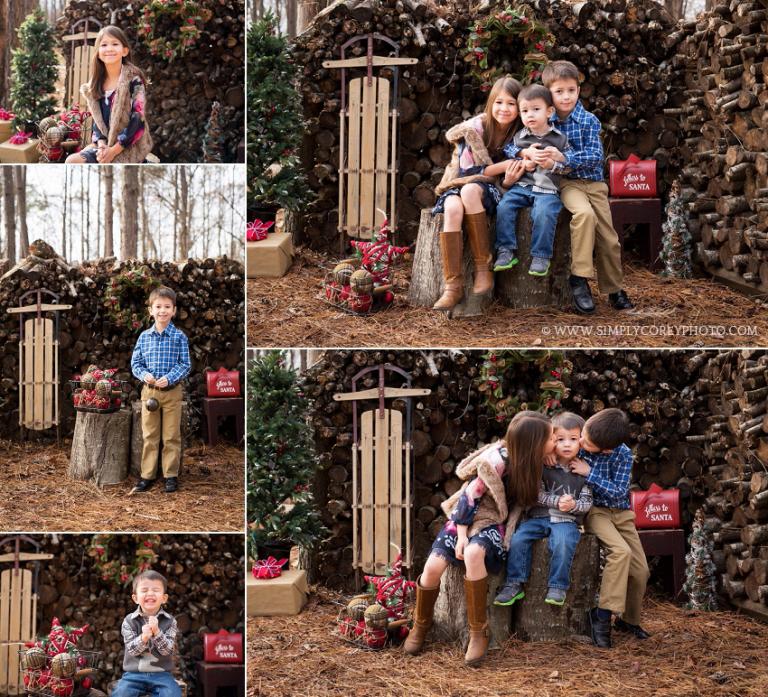 And of course, I had to try to capture a few of my own son. He wasn't as excited about these photos as I was but at least he gave me a few keepers!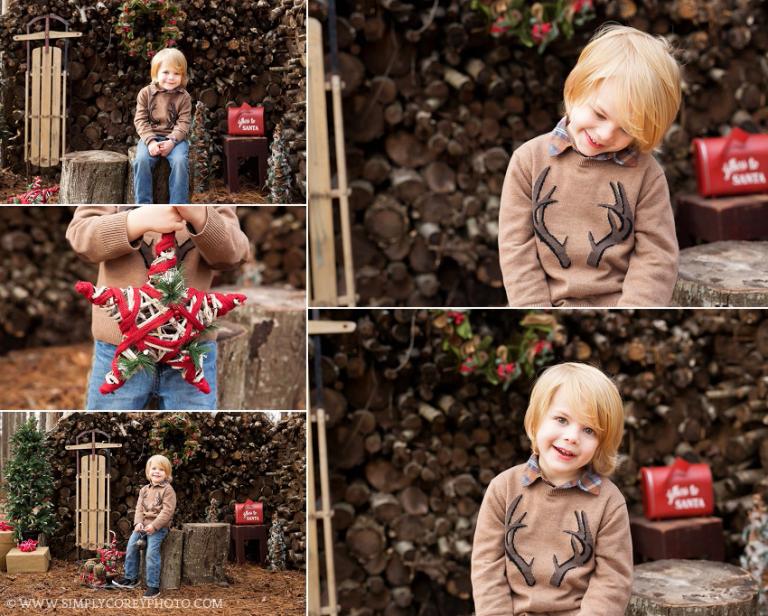 If you are sad you missed these holiday mini sessions with Simply Corey Photography, be sure to sign up for the email newsletter! Events and promotions are always announced to newsletter subscribers first. I hope to see you next year!
. . .
MORE ABOUT ATLANTA HOLIDAY MINI SESSION PHOTOGRAPHER, SIMPLY COREY PHOTOGRAPHY:
Simply Corey Photography is a professional portrait photographer located in west Georgia. Corey has been photographing babies, children, teens, and families throughout the Atlanta area since 2004. More of Simply Corey Photography's portrait work can be viewed on the blog.
Current work can also be seen regularly on the Simply Corey Photography Facebook and Instagram. Please email Simply Corey Photography for more information regarding your next portrait session!