My daughter was my muse before she went off to college. She is currently in her second year at UGA and I miss how she was always willing to take photos on a whim. I was really happy when she and a few of her friends met me at Marietta Square for a few photos! Well, more than a few. And, all of these were taken in less than 2 hours – the same amount of time a regular senior portrait session would take! We started with all of them in their UGA sweatshirts … except one. She actually goes to Georgia State … and wore a Stetson sweatshirt. There's always one … and I love how we included her in the group photos! Ha!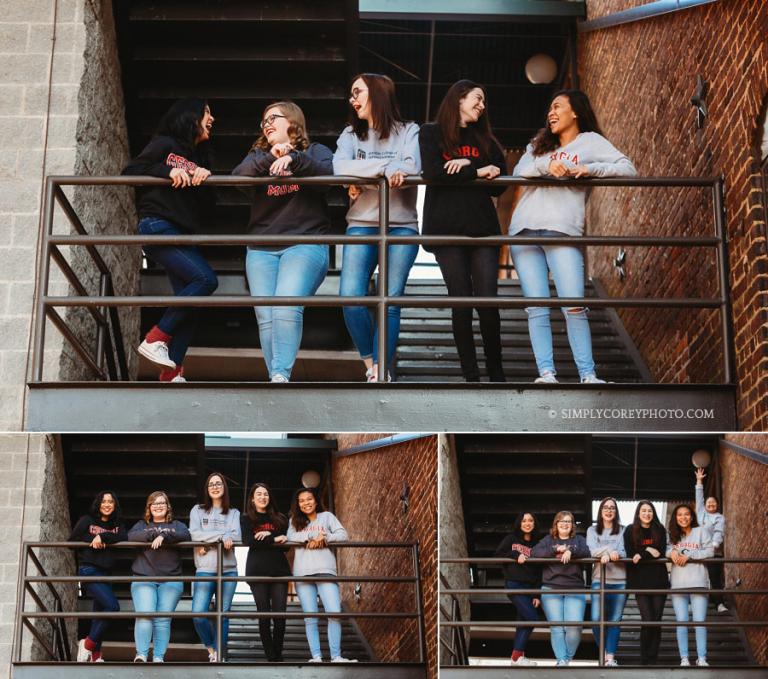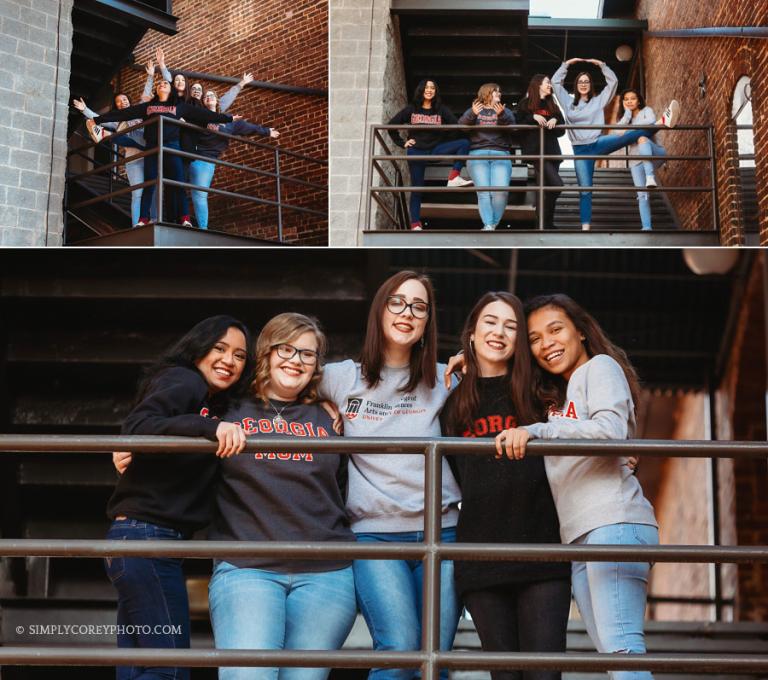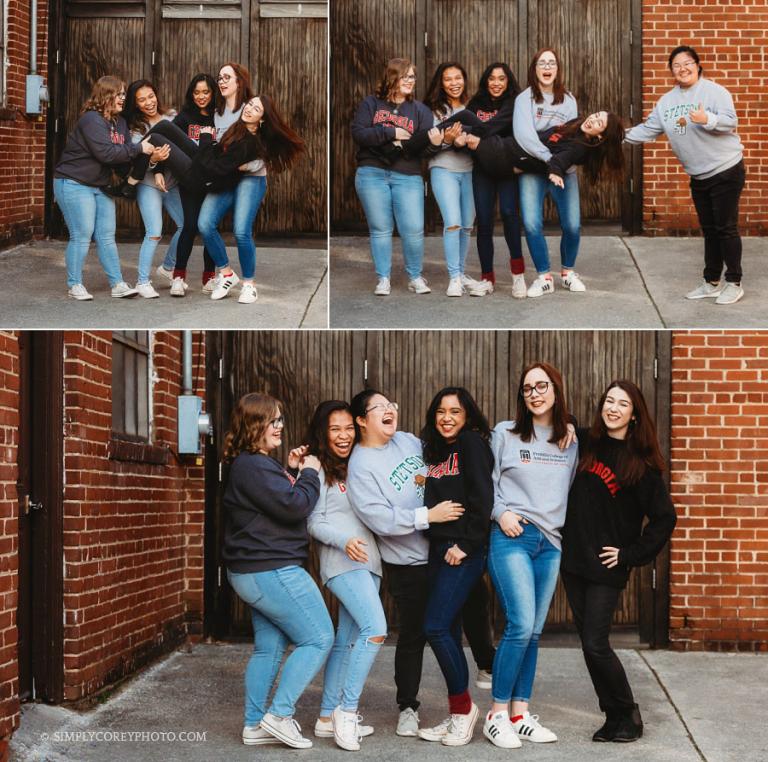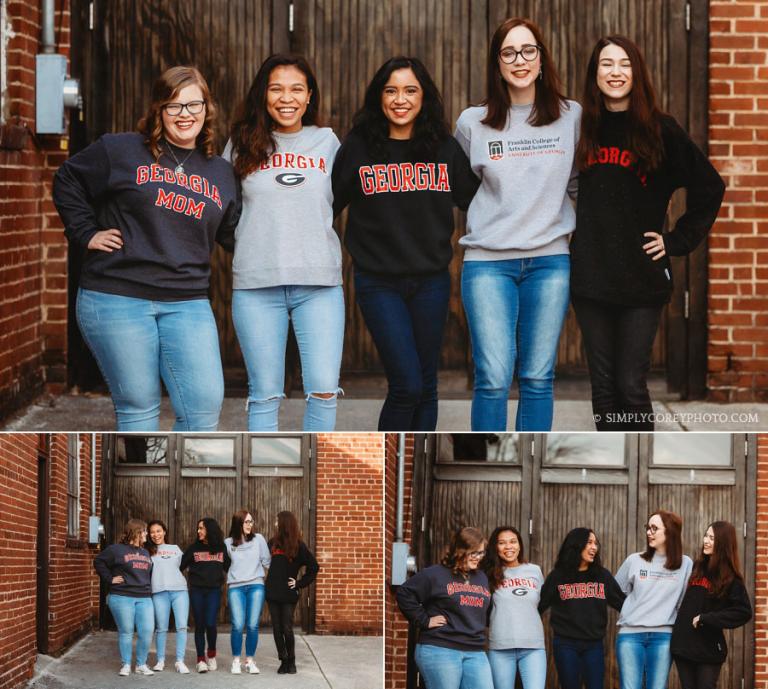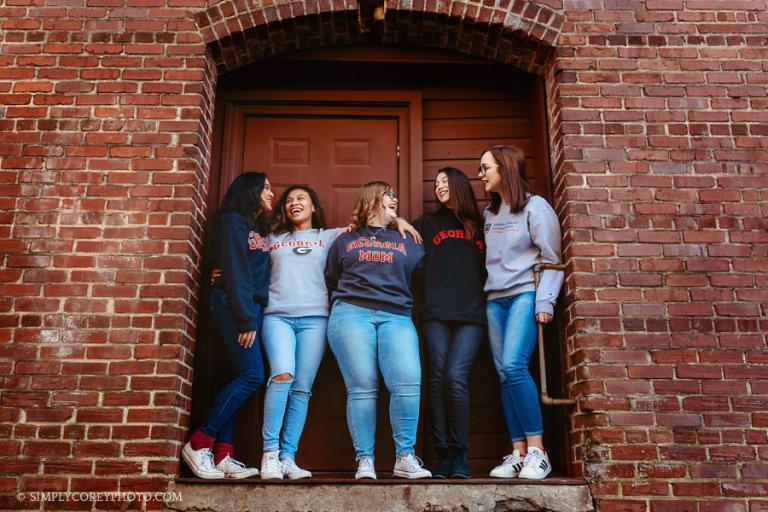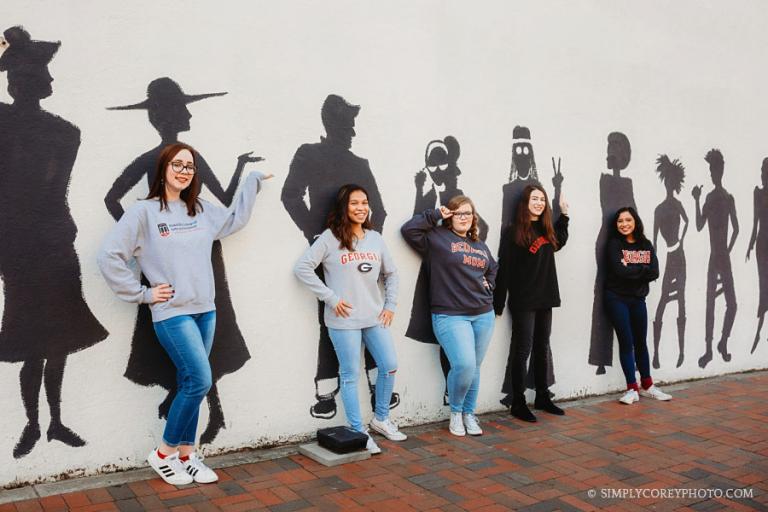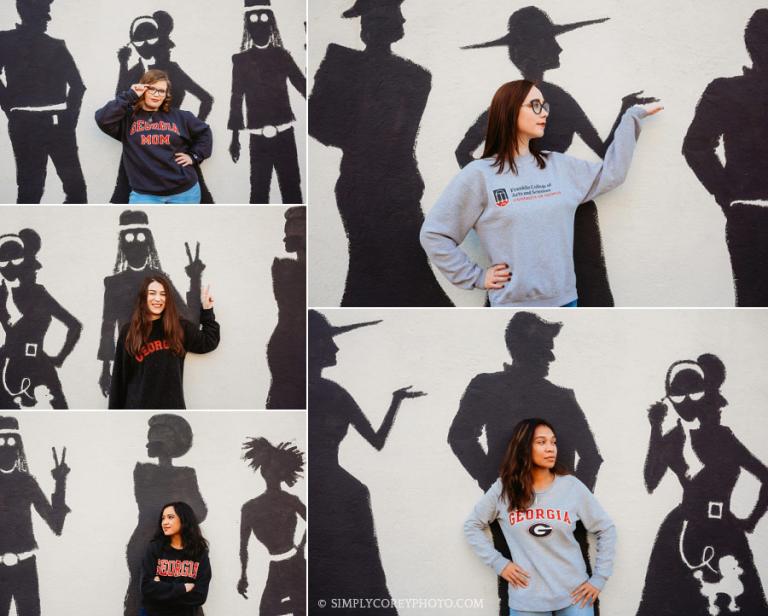 This is my daughter and her first college roommate from her freshman year. They didn't know each other ahead of time and really lucked out. I can't imagine a more perfect roommate!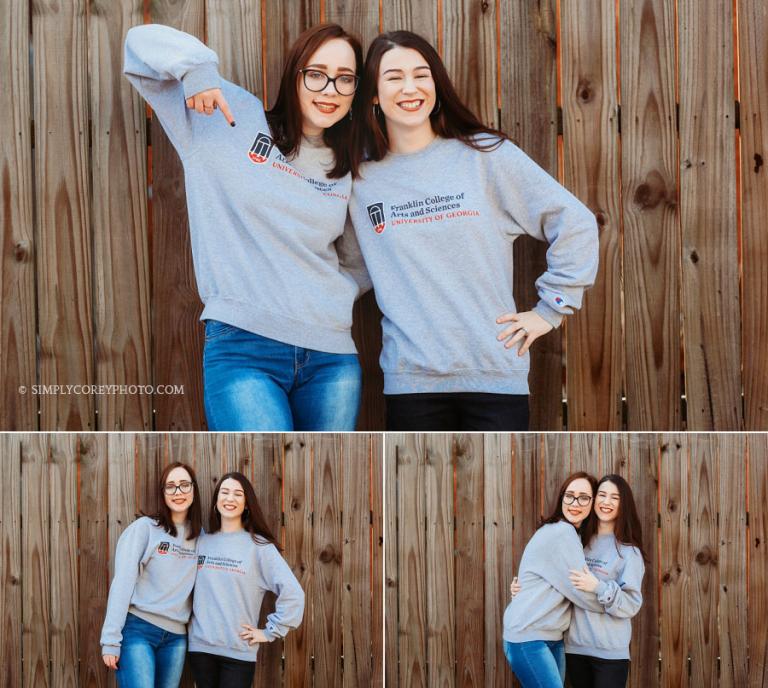 After the UGA sweatshirts, they changed into the outfits they put together. My daughter said she had to go a little extra when she found that pink jacket! Ha!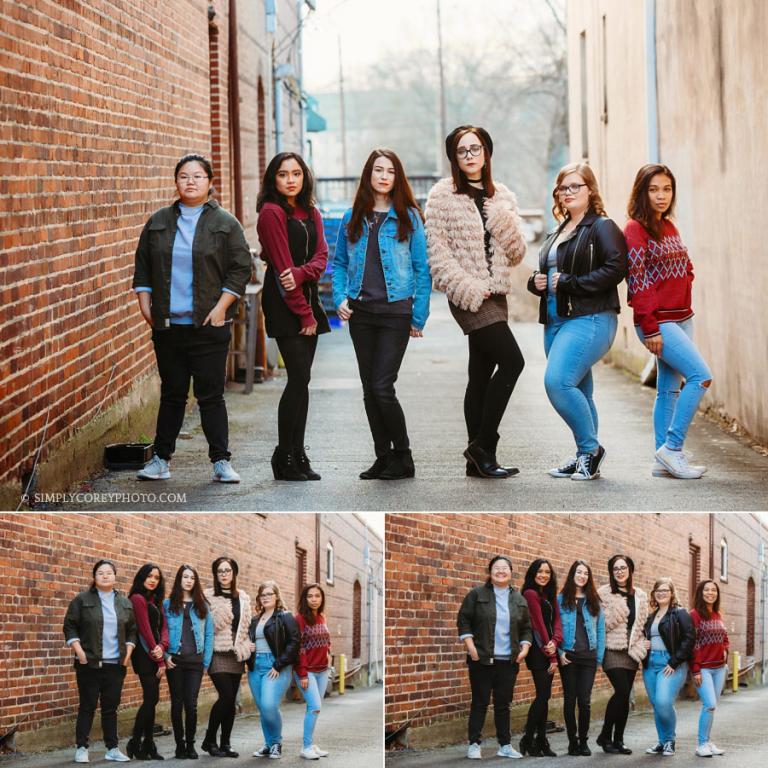 It was so good photographing my girl again! ♥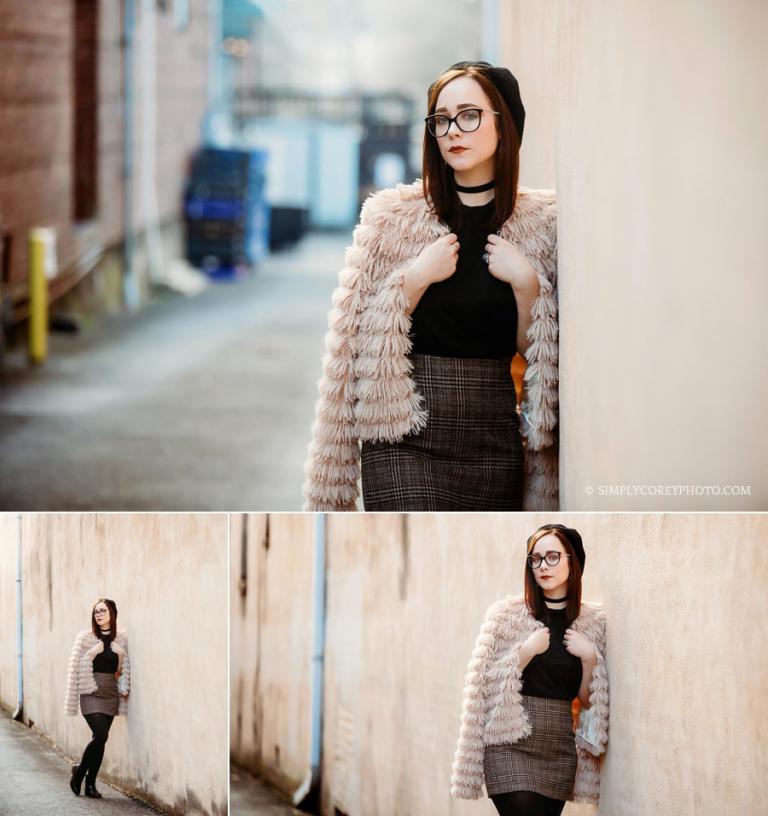 And her friends!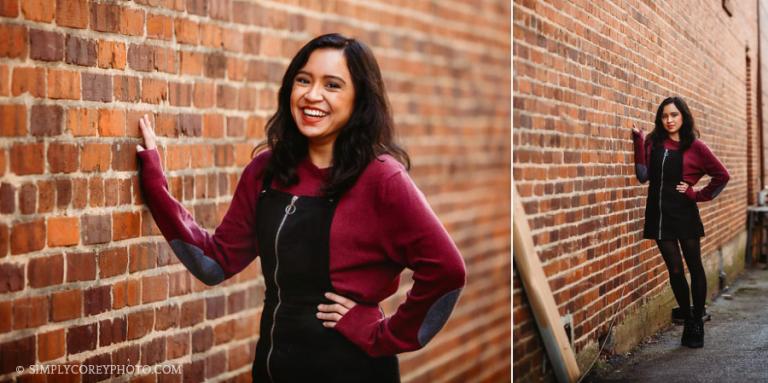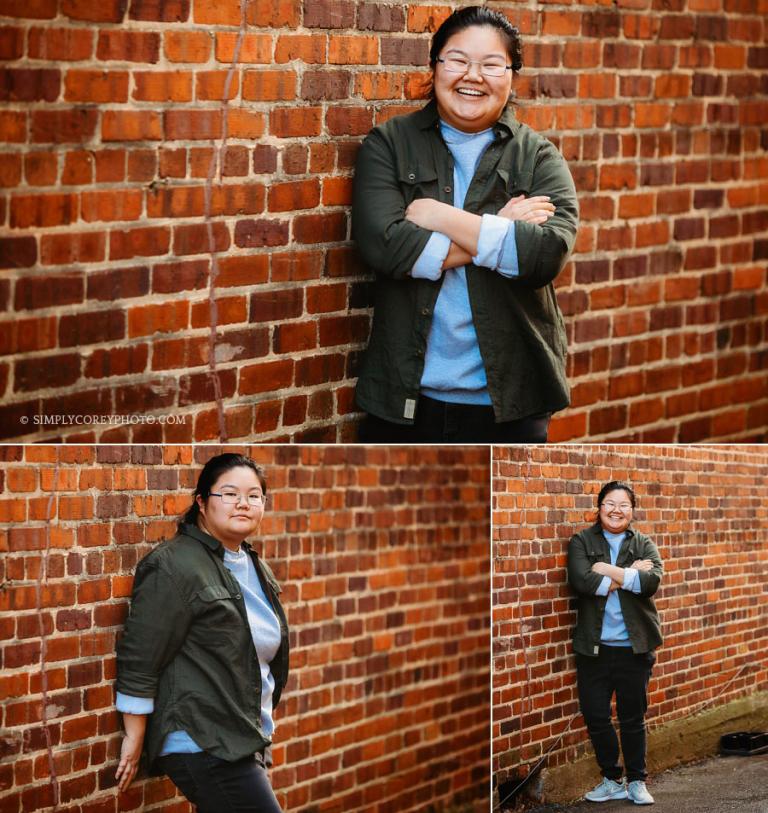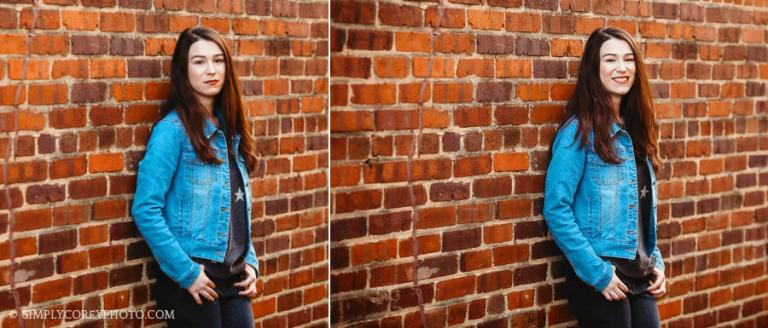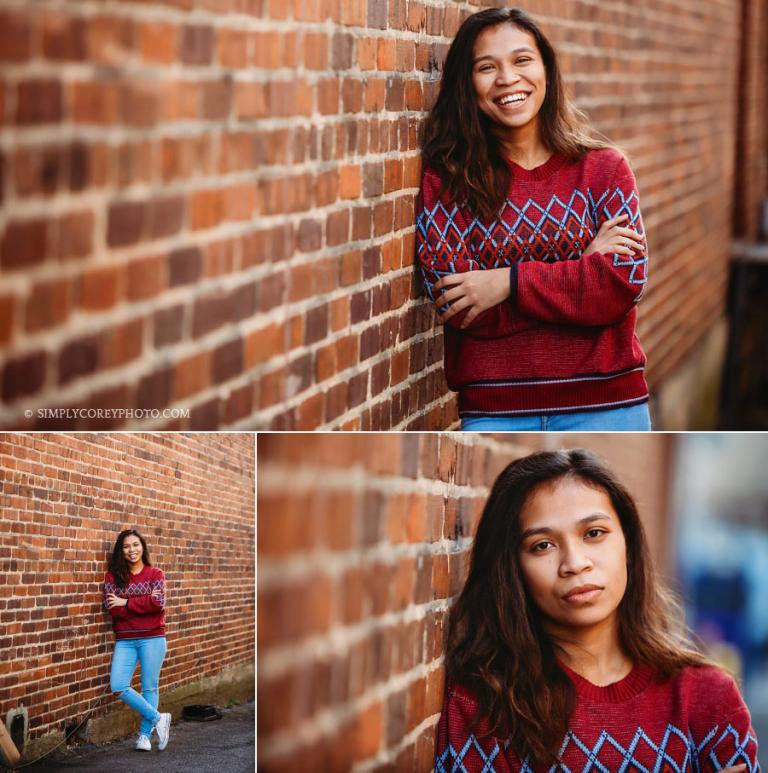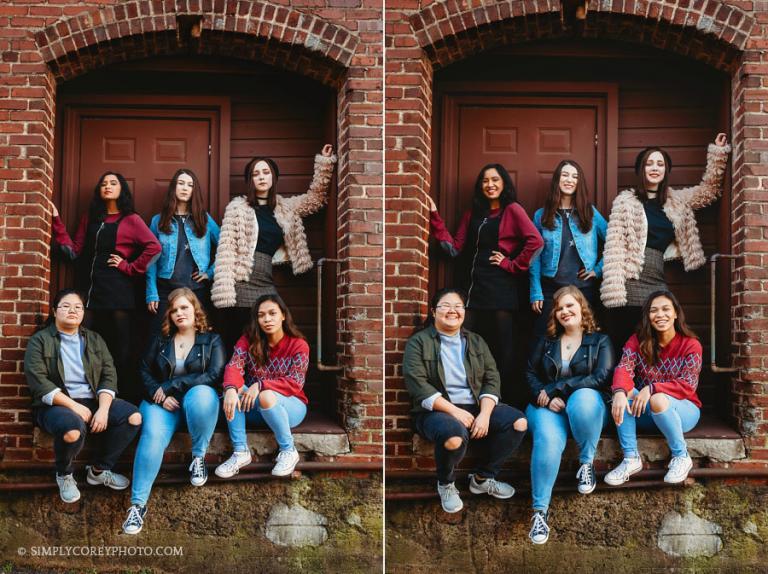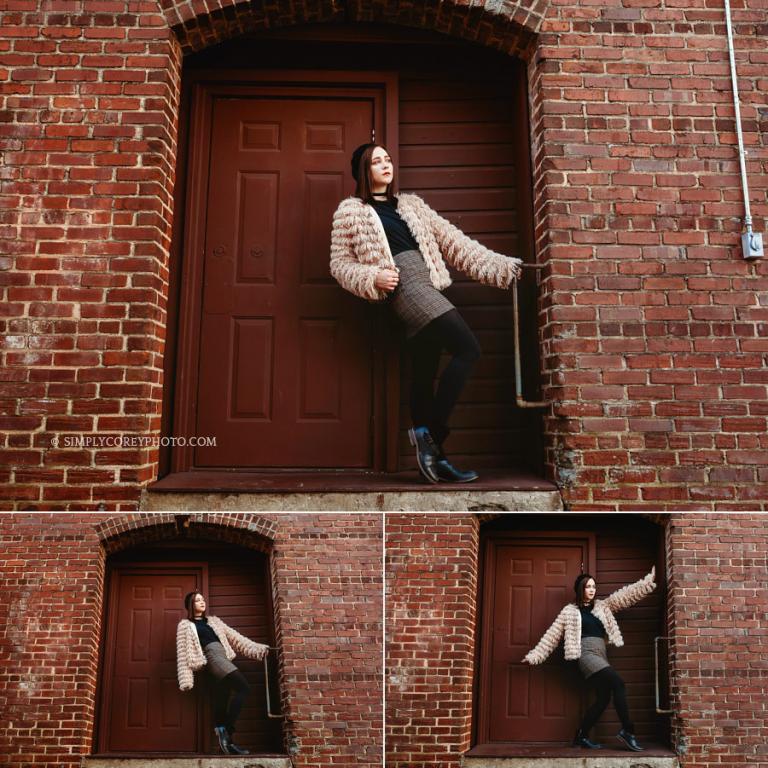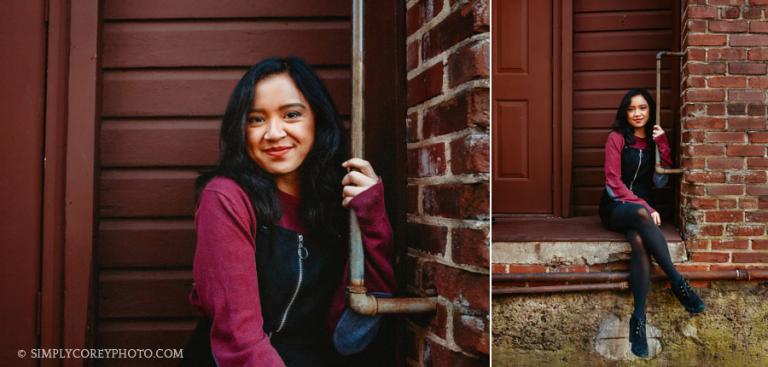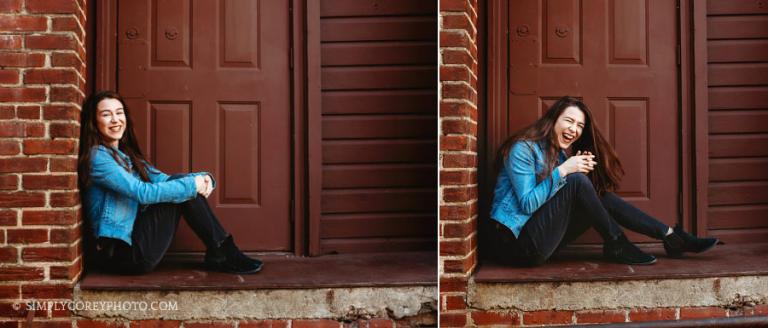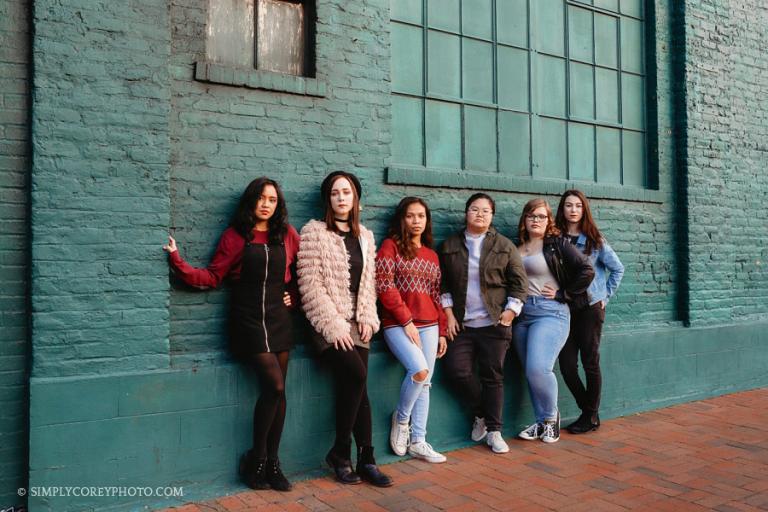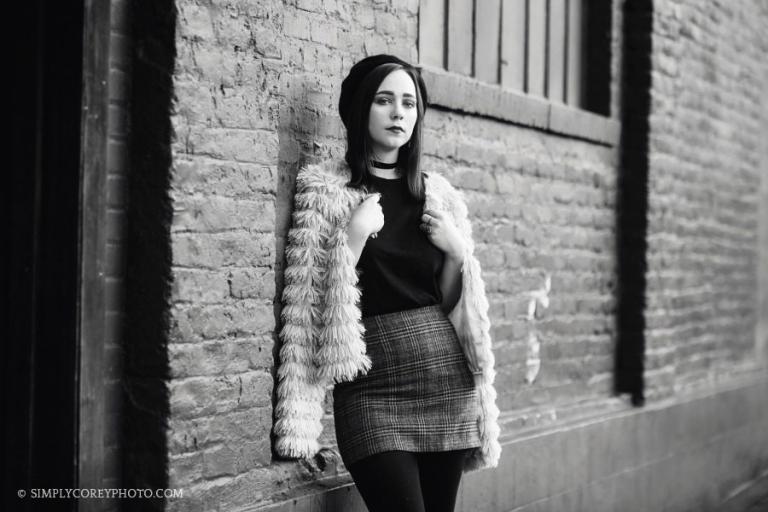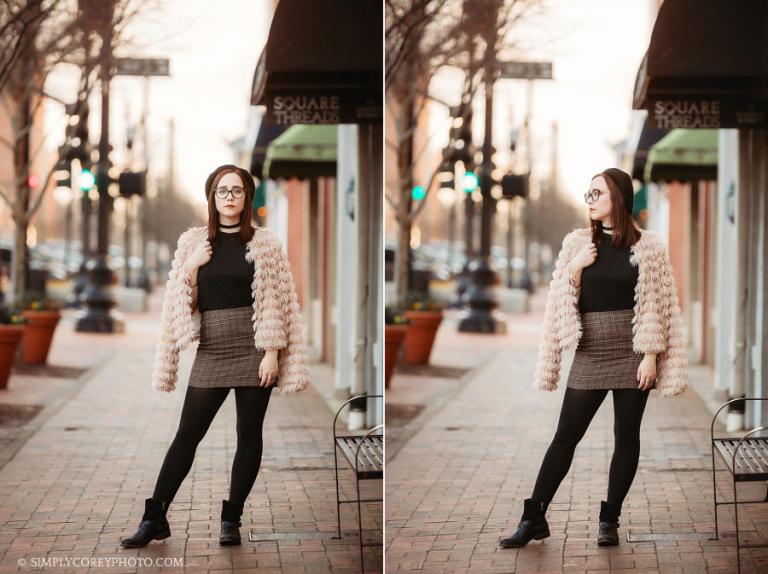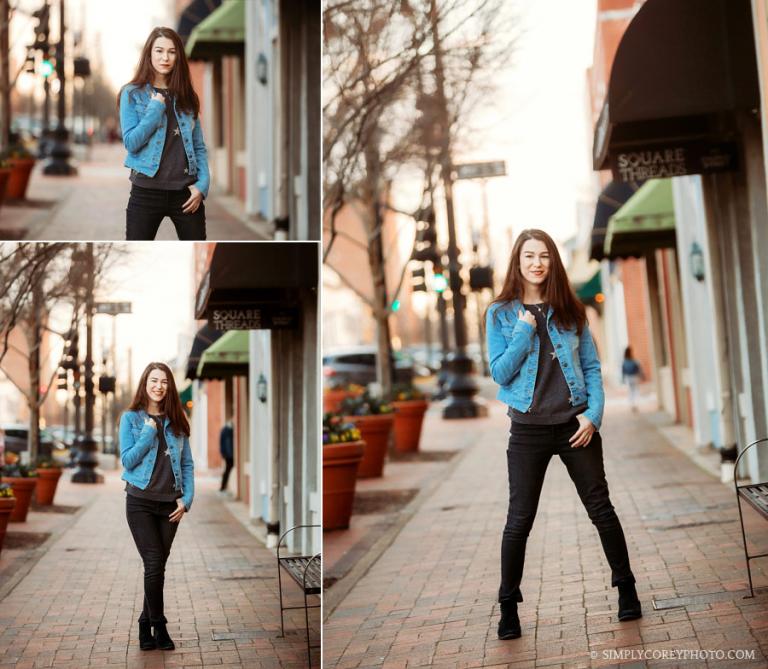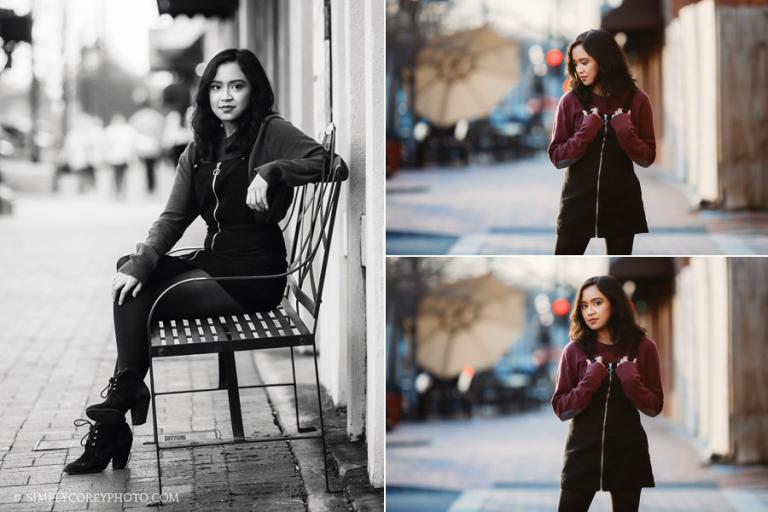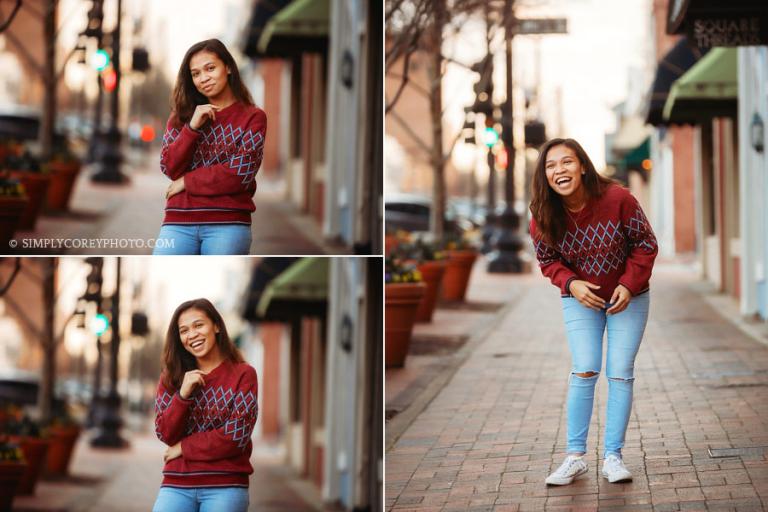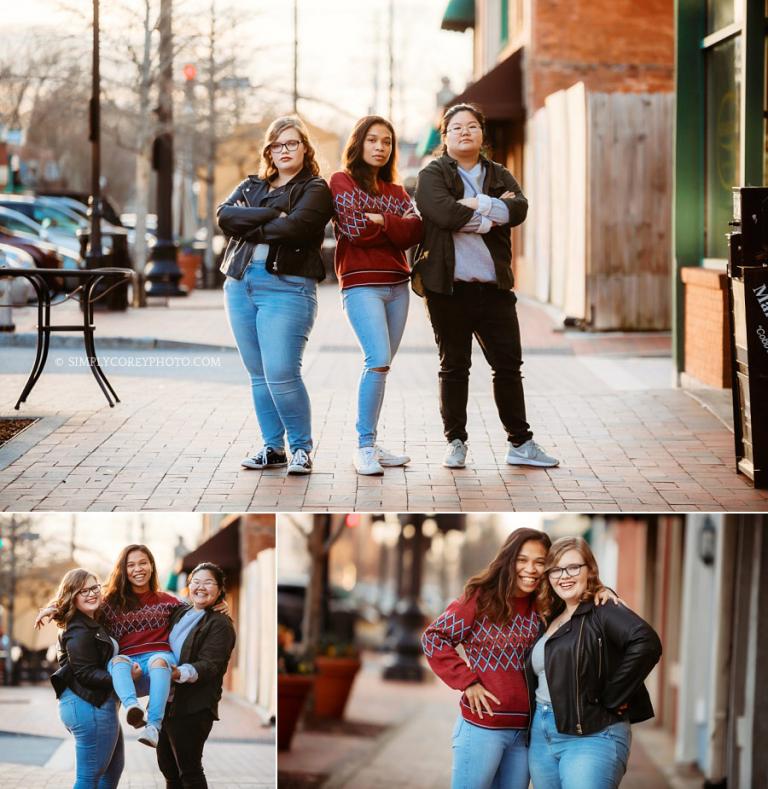 These girls were so much fun and I loved hanging out with them! Hopefully we'll be able to do it again sometime!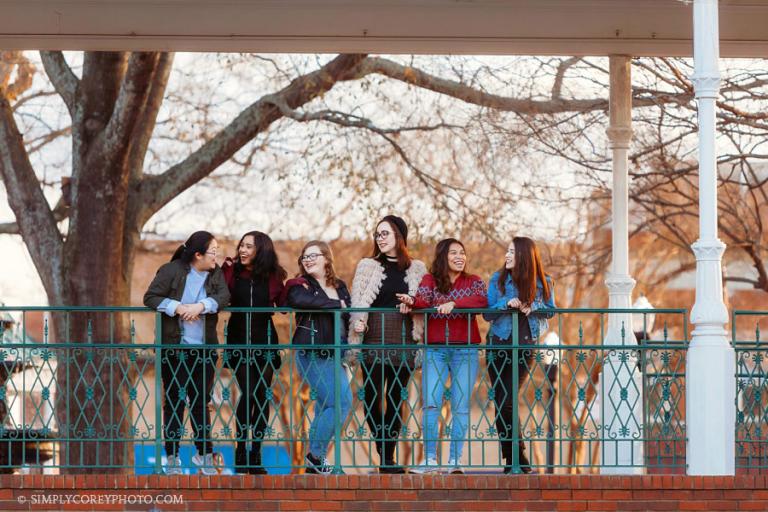 . . .
MORE ABOUT ATLANTA TEEN PHOTOGRAPHER BY SIMPLY COREY PHOTOGRAPHY:
Simply Corey Photography is located west of Atlanta, near Carrollton, Douglasville, Villa Rica, Newnan, and Bremen. I started my photography business at the end of 2004 and have photographed many teens, high school seniors, and families throughout metro Atlanta since then.  Custom portrait sessions may take place at my private outdoor location or the location of your choice within greater Atlanta, like this session held at Marietta Square.
Want more information? You can request detailed pricing and my availability by sending me an email!
Be sure to subscribe to the email newsletter! Simply Corey Photography sends out exclusive photography specials, mini session announcements, and other news from time to time.
I would also love for you to connect with Simply Corey Photography on Facebook and Instagram!