If you saw my last blog post, you saw that I was in Chattanooga recently for a "photographer playdate" with Shannon Atchley. We actually started in Shannon's awesome Alabama studio that day with two teen best friends. The first of these beautiful girls belongs to my friend and fellow photographer, Michelle Haley, who was there too!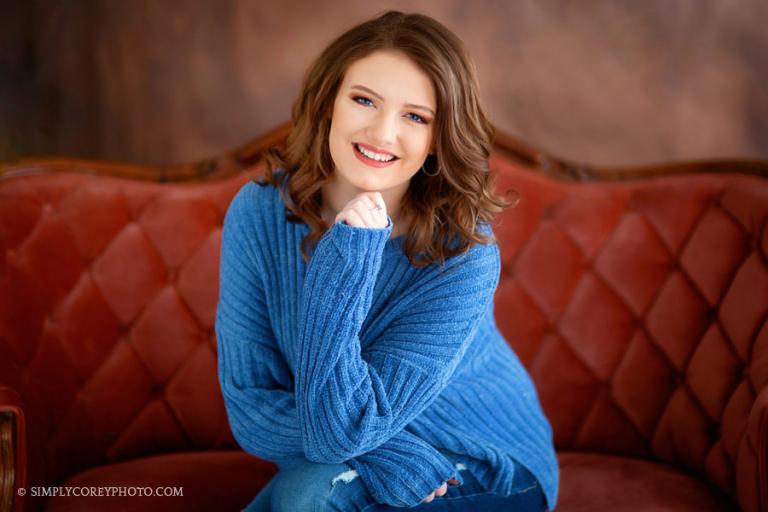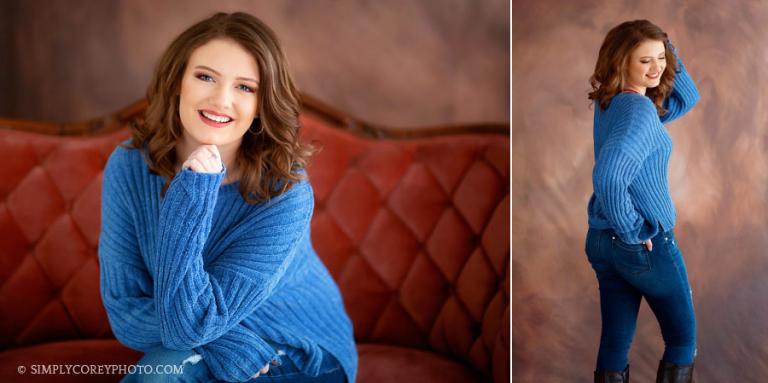 The next beauty is her best friend of many years. I mainly photographed the girls separately, but they had a blast watching each other being photographed. I think a little support from a friend can help you feel more comfortable!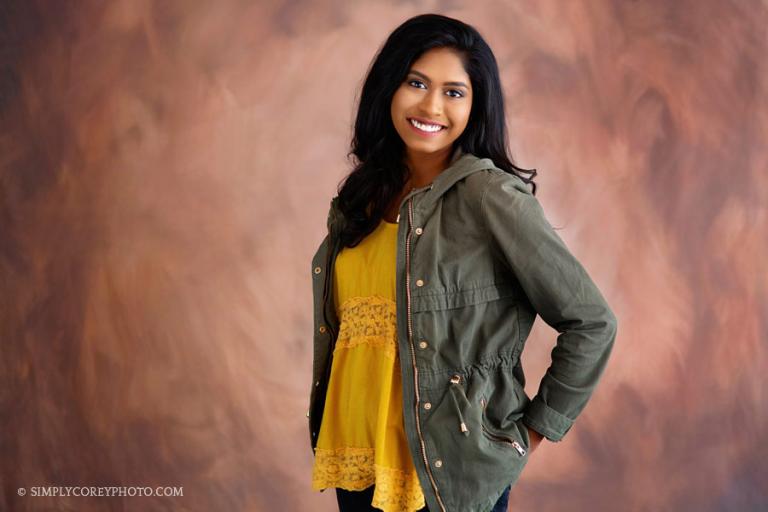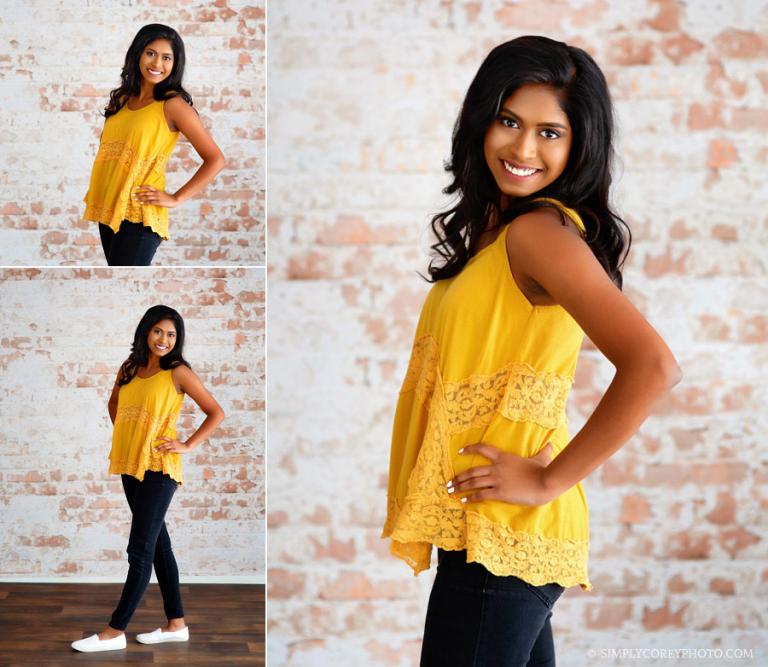 We had so much fun playing with Shannon's studio backdrops and lighting. I now have some studio backdrops in mind for my seniors!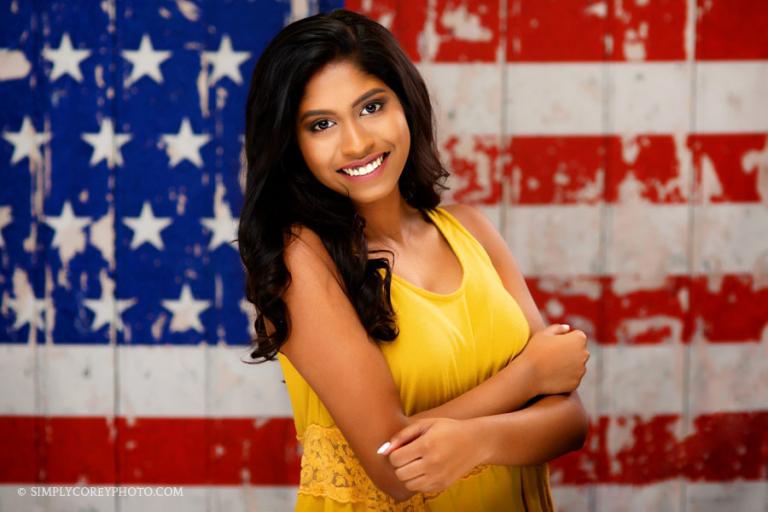 And I was absolutely in love with this green couch in her studio! ♥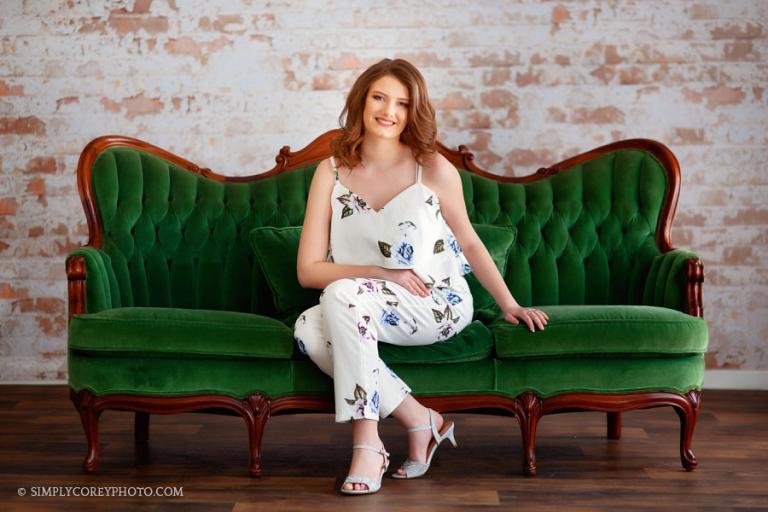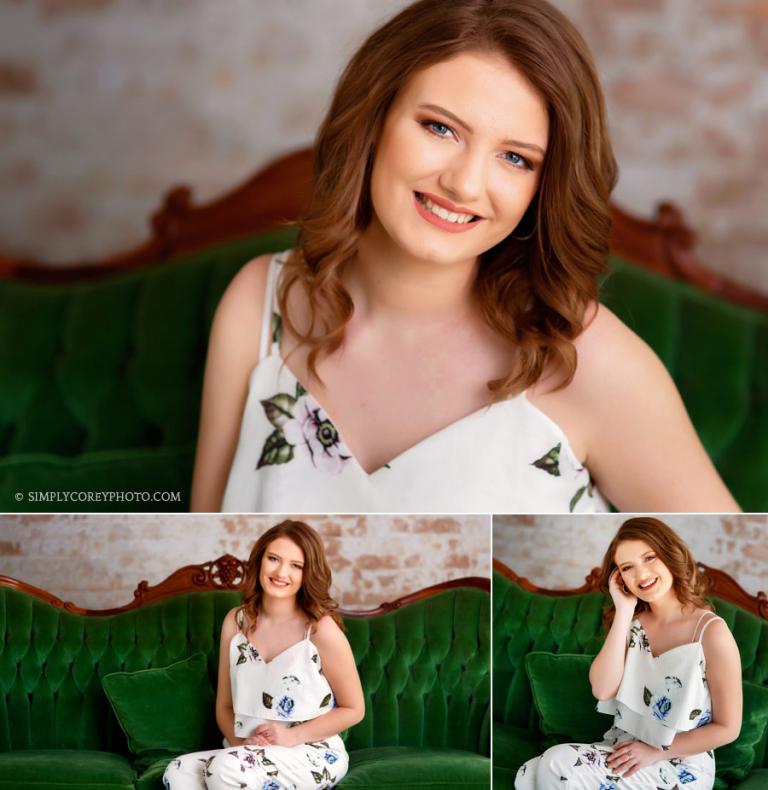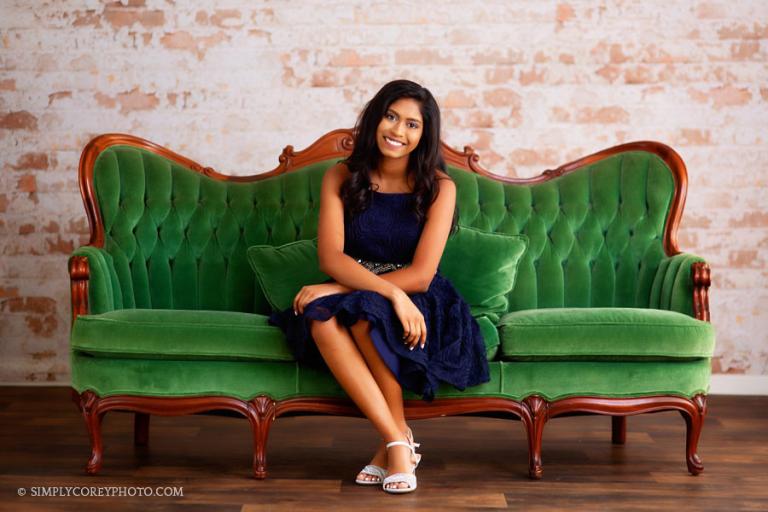 After we photographed the girls in the studio, we headed toward Chattanooga for some outdoor photos – and some nighttime shots! It was a little chilly back in February, but the girls did amazing!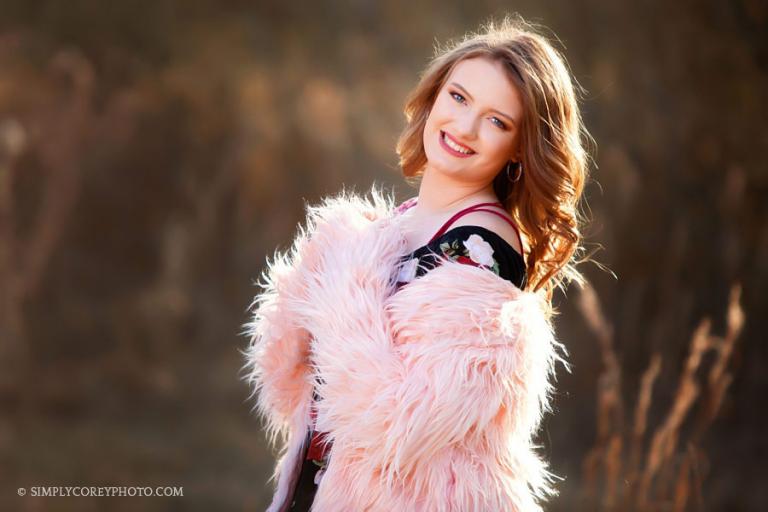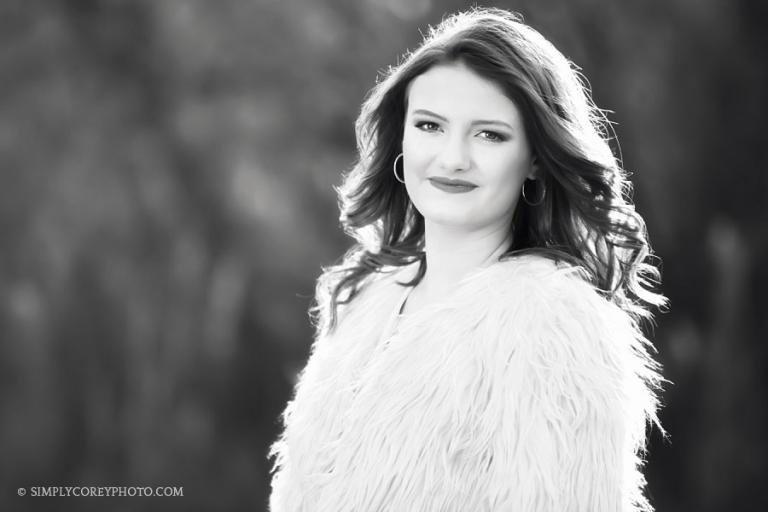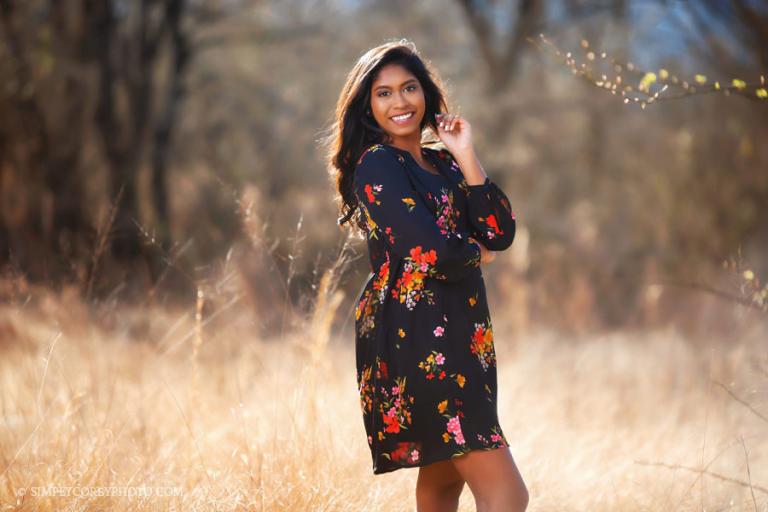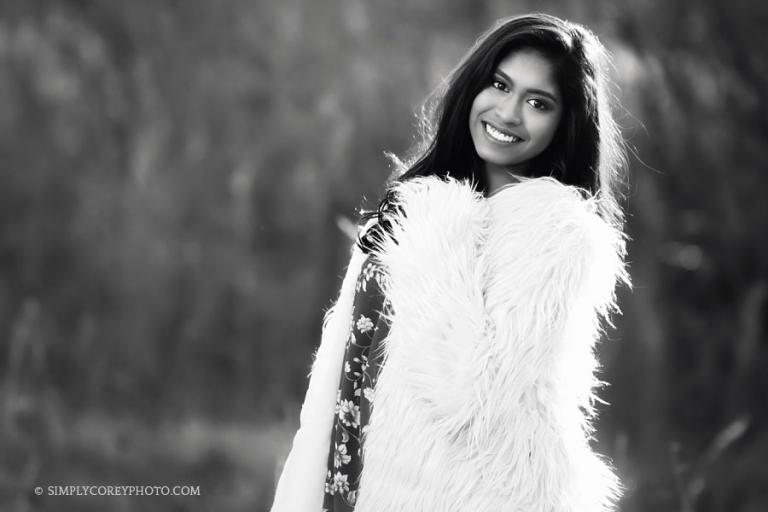 Shannon's son let us use his Jeep for a few, and these are definitely some of my favorites! ♥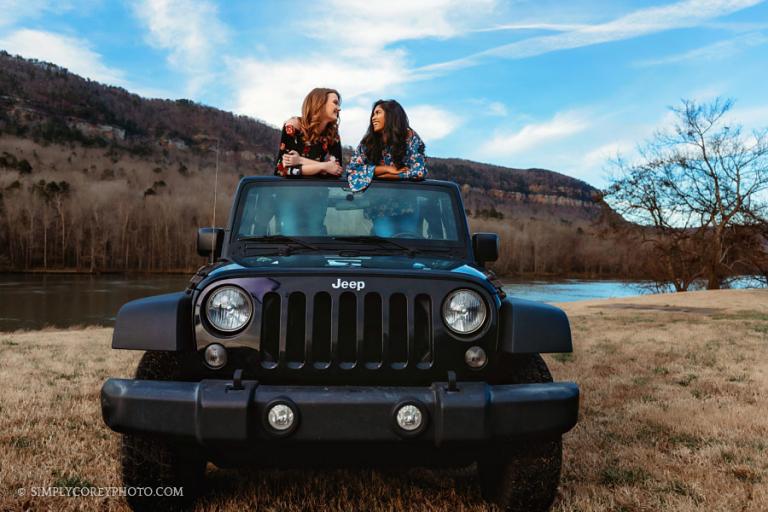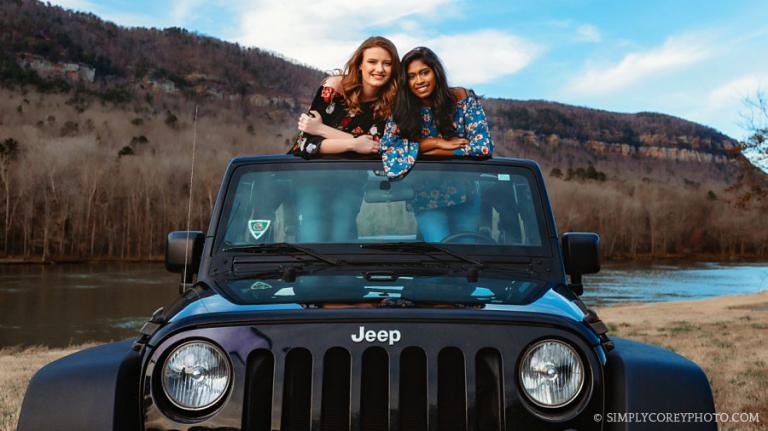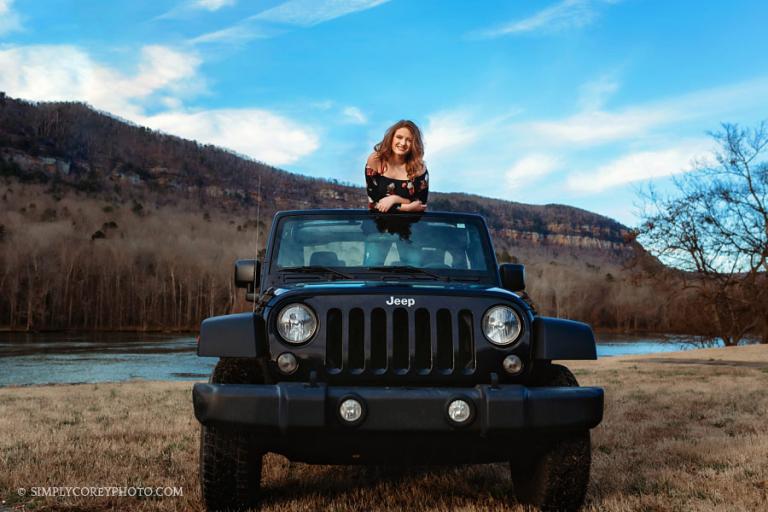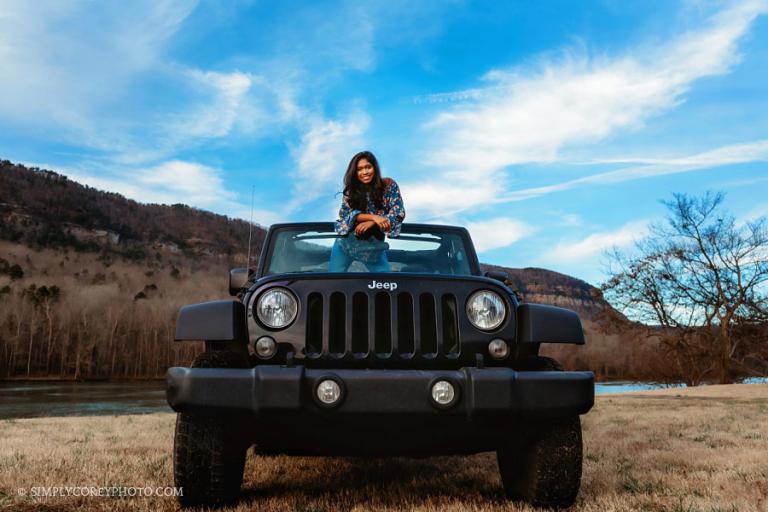 Catching the sunset before it disappeared was the best though! I'm so glad I could capture a couple!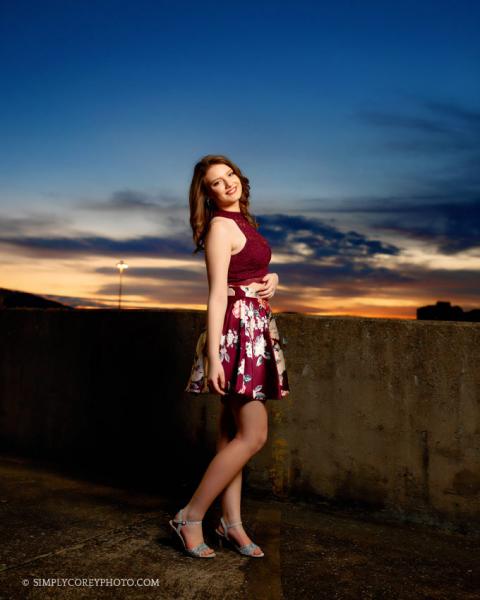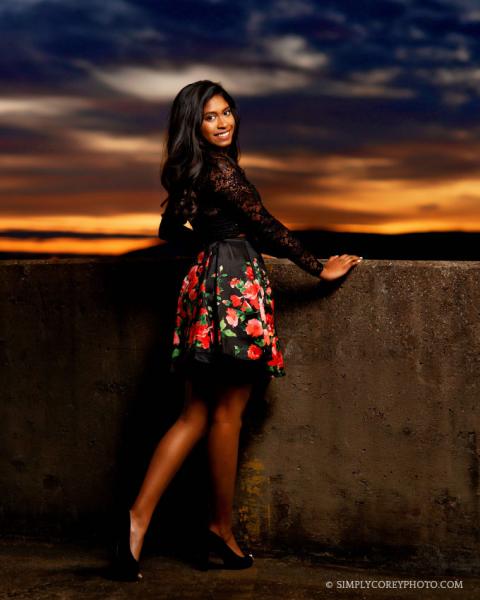 We all had so much fun – the photographers and the girls – and we can't wait to do it again!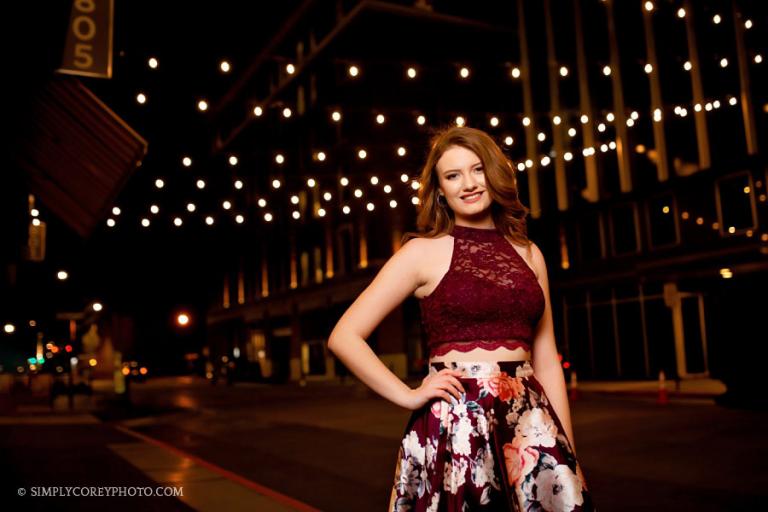 . . .
More About Villa Rica Senior Portrait Photographer, Simply Corey Photography:
Simply Corey Photography is located west of Atlanta, near Villa Rica, Douglasville, Carrollton, Newnan, and Bremen. I have been a professional photographer since the end of 2004, and have photographed many teens and high school seniors throughout metro Atlanta since. Teens and seniors may have their portrait sessions at my private outdoor location or at a location of their choice around greater Atlanta. This can be a downtown area, a park, or somewhere unique and meaningful!
Looking for more information? You are welcome to request detailed pricing and my availability by using the form on my contact page.
Simply Corey Photography also provides an email newsletter every now and then with exclusive photography specials, mini session announcements, and other news. Be sure to sign up!
You are also welcome to connect with Simply Corey Photography on Facebook and Instagram!