I have known this beautiful lady for several years now, so I was very excited when she said she wanted a photo session with her amazing Boxer, Boozer! He is such an awesome dog and Amanda is such a great furbaby mama! She has had Boozer since he could be away from his mama and he will be 6 next month! Amanda and I are friends on Facebook and I always love seeing the photos she posts of them together. I think this quote is very fitting:
"Whoever said diamonds are a girl's best friend never owned a dog." ♥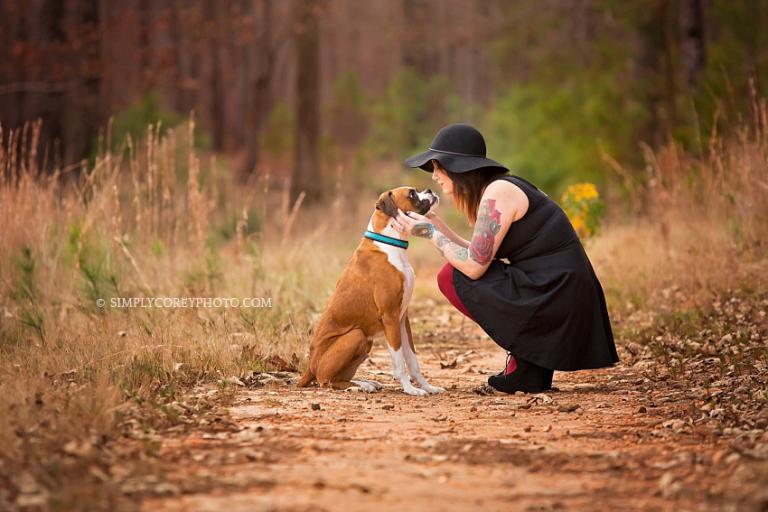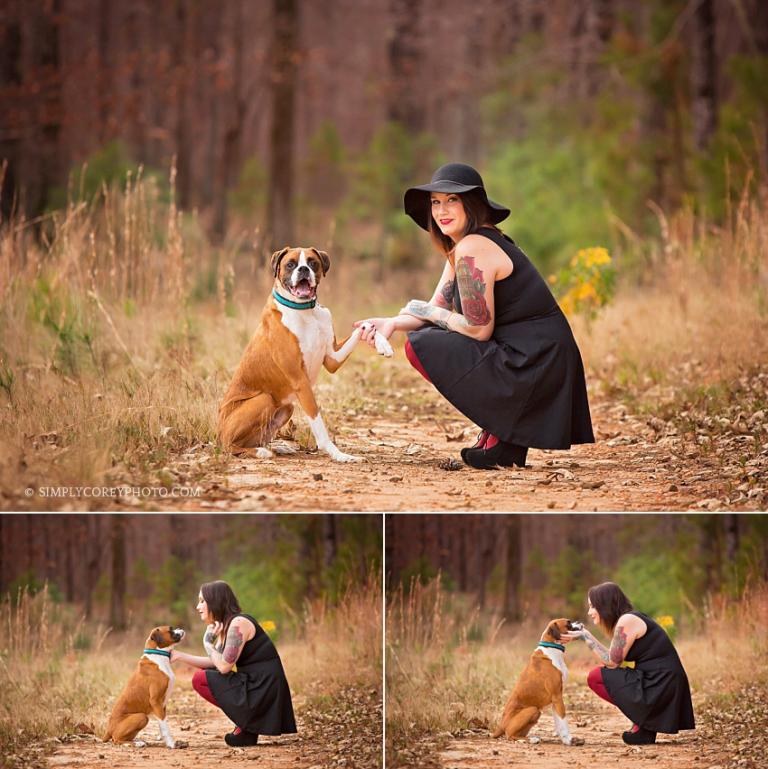 These next ones of Boozer crack me up because they weren't planned – as you can see by Amanda's expression in the first one! He just felt like burning off some energy!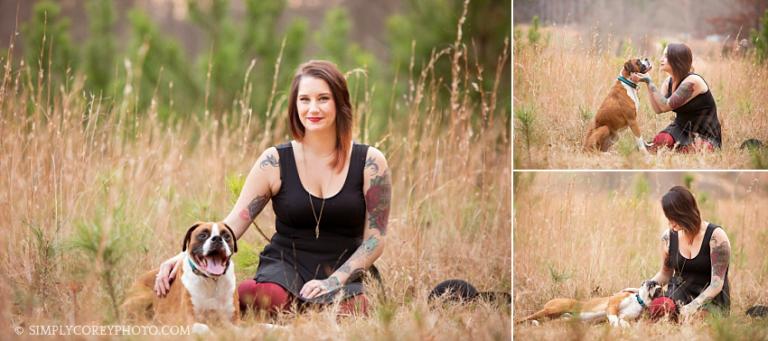 Overall, Boozer did an amazing job during his photo shoot! If you look at the photo on the bottom right, you can even see him sneaking Amanda some kisses! ♥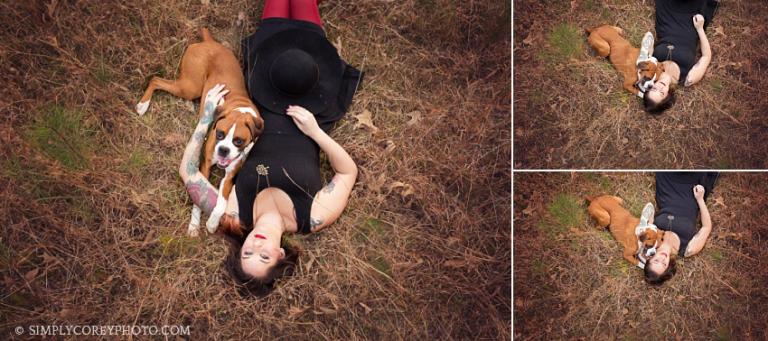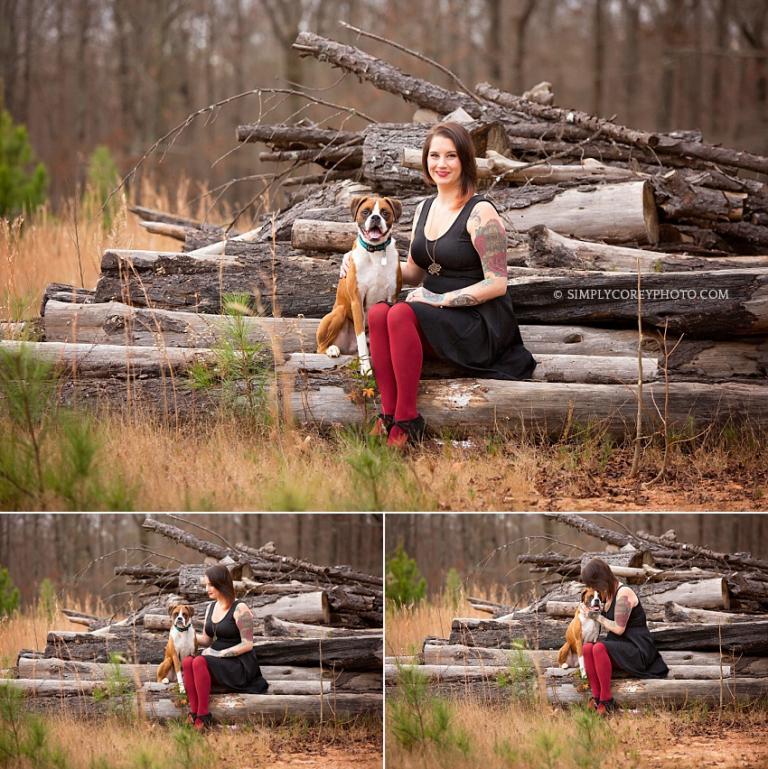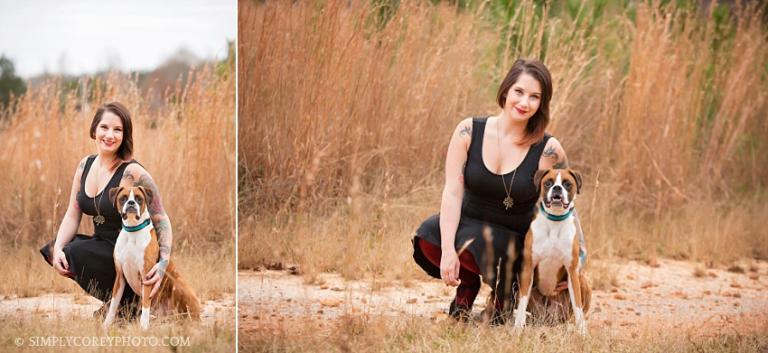 And I had to include one of our "assistant" from that day. My son loves animals and was so excited to help out with Boozer!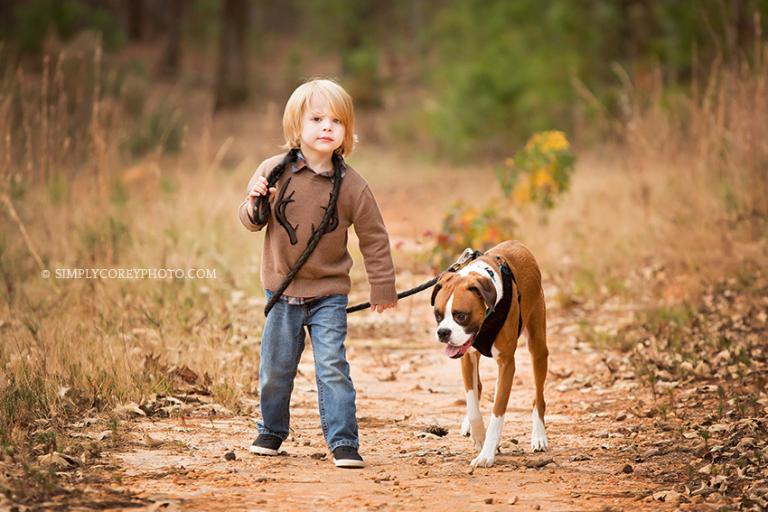 Interested in a Boxer of your own? I highly encourage you to take a peek at the Atlanta Boxer Rescue! I am pretty partial to Boxers since I have one of my own, but I do think they are amazing dogs and definitely worth checking out!
. . .
more about atlanta pet photographer, simply corey photography:
Simply Corey Photography is located in West Georgia, near Carrollton, Newnan, Douglasville, Villa Rica, and Bremen. I began my photography business in late 2004 and have photographed many children, high school seniors, and families with their pets throughout metro Atlanta since then.  Custom portrait sessions may take place at my private outdoor location or the location of your choice within greater Atlanta.
Would you like some more information? I have put together some information together for family and children's portrait sessions with Simply Corey Photography, as well as several other types of portrait sessions. Each link provides examples of my work, what to expect, and starting rates. You may request detailed pricing and my availability by sending me an email!
Be sure to subscribe to the email newsletter! Simply Corey Photography sends out exclusive photography specials, mini session announcements, and other news from time to time.
I would also love for you to connect with Simply Corey Photography on Facebook and Instagram! And "What to Wear" inspiration for your upcoming portrait sessions can be found on the Simply Corey Photography Pinterest boards.