I last photographed this beautiful family a couple of years ago for their little girl's newborn session. And I have been photographing them on and off since their oldest was a baby! It has been so much fun watching their family grow over the years. ♥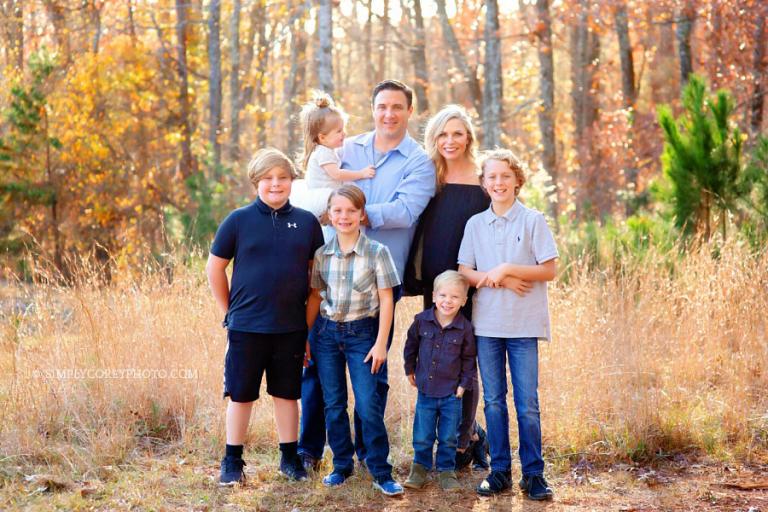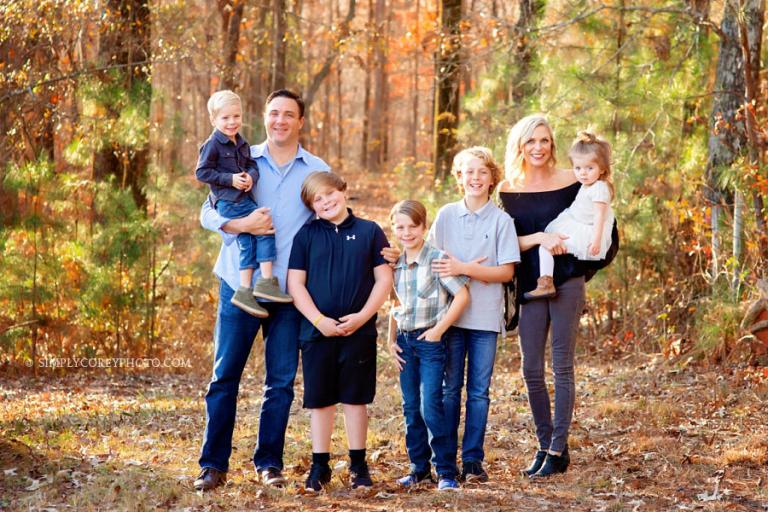 After four boys, they added a little girl to their family! This little beauty has four amazing brothers to watch over her – and boy, do they love her so!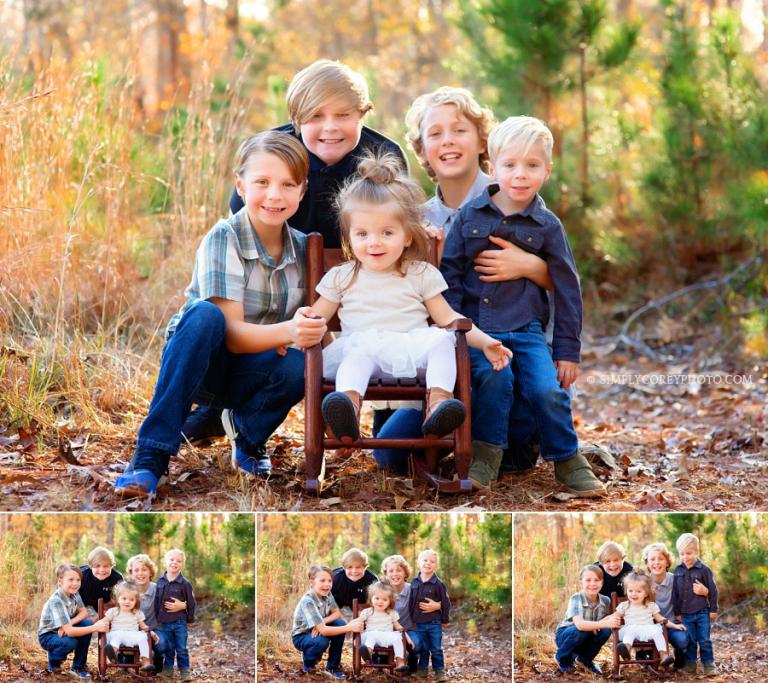 Baby girl looked so cute with her top knot looking hairdo, and that smile of hers was precious!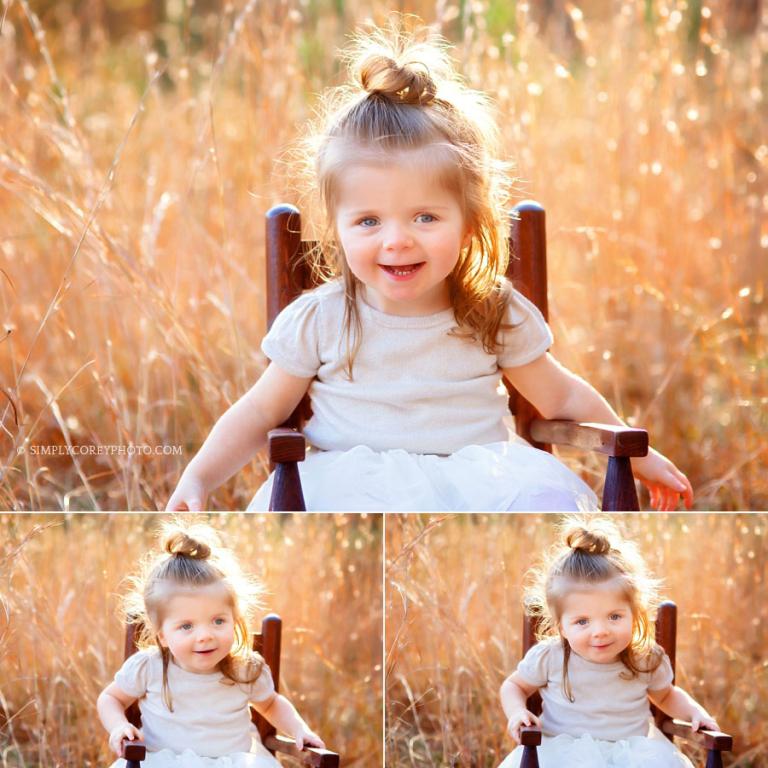 But she comes from a family where everyone has great smiles. Her brothers did so great in front of the camera!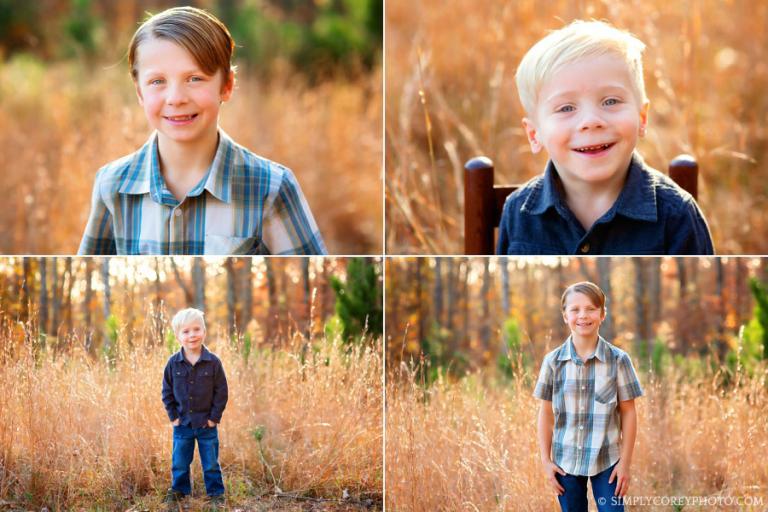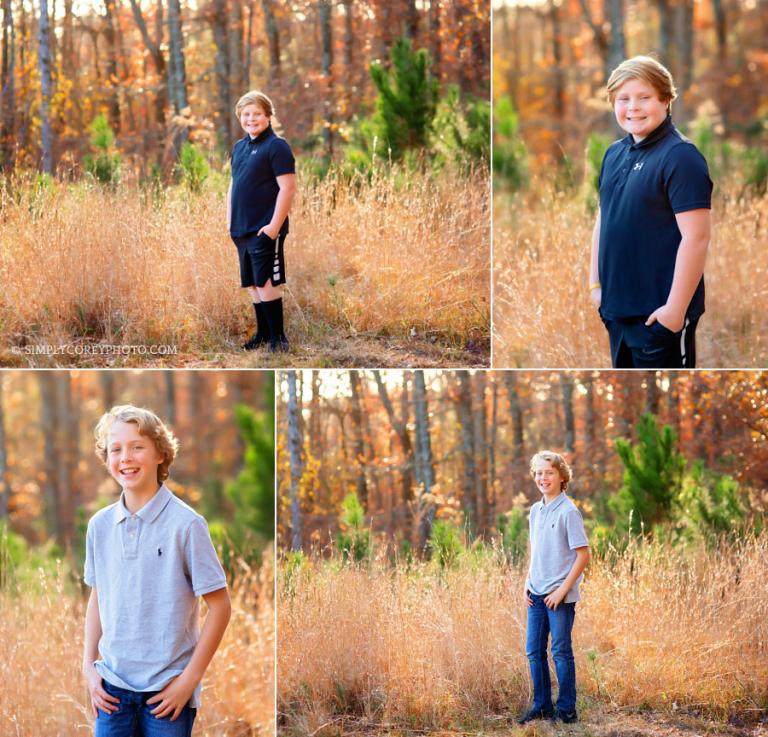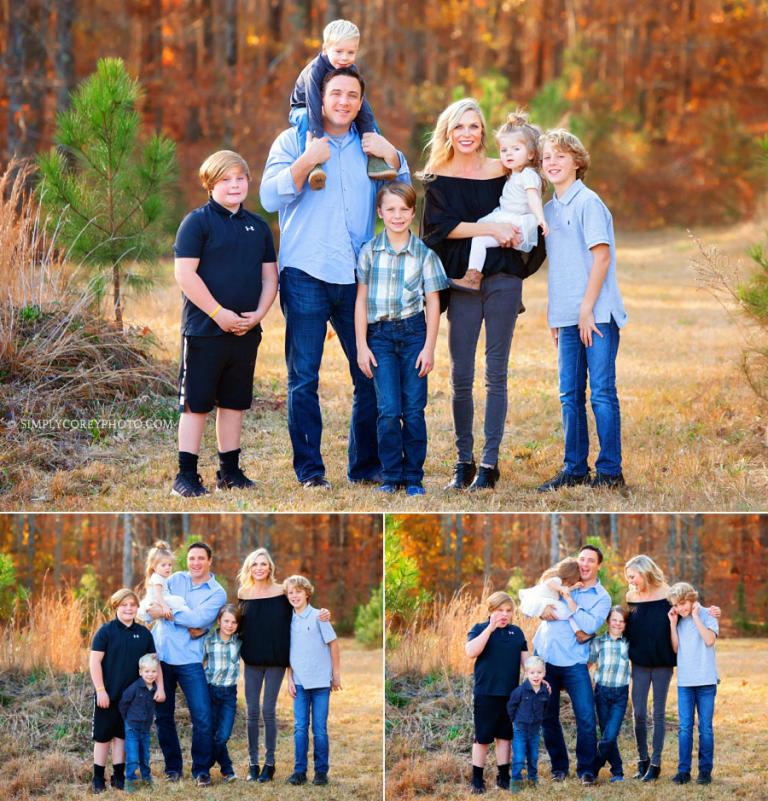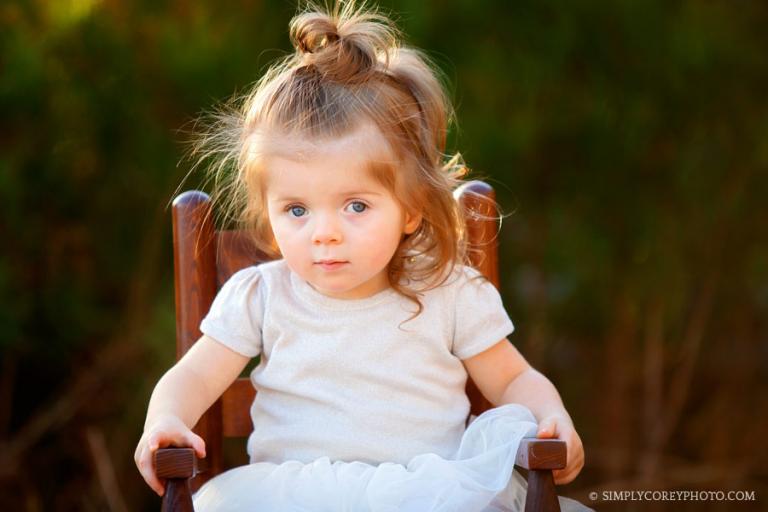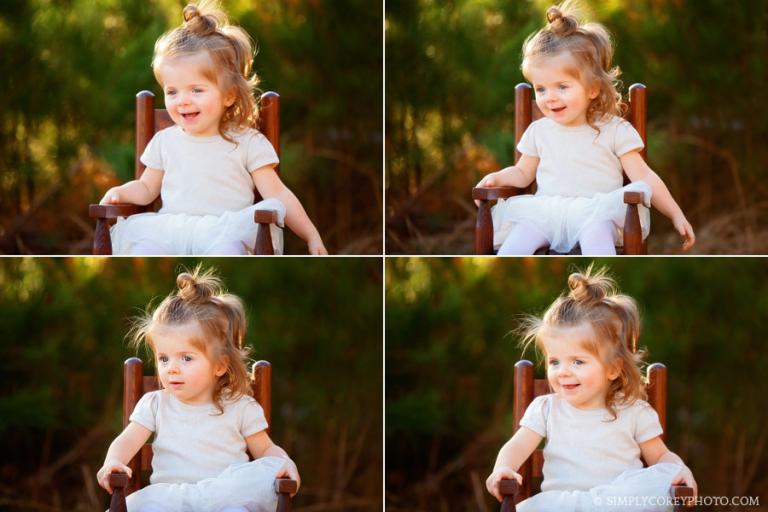 I love these photos of Mom with their baby girl …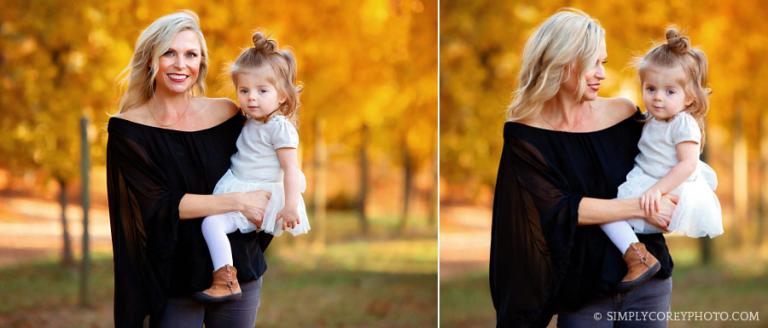 and Dad with the boys!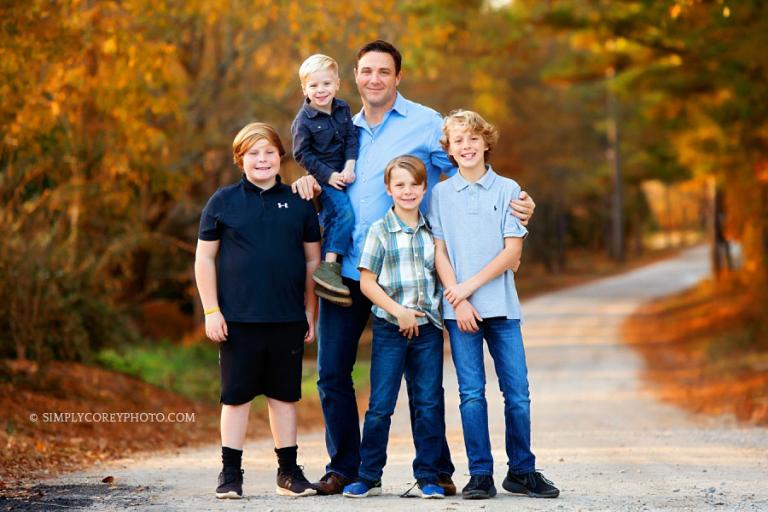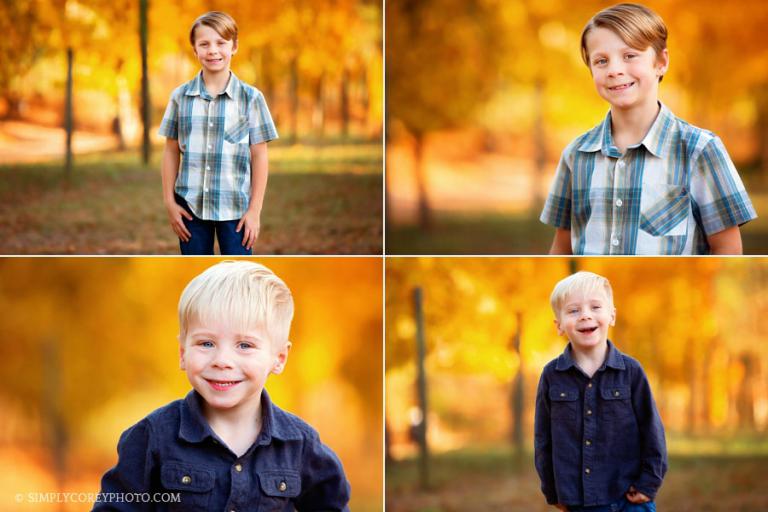 It's crazy to think this family portrait session was held in early December. The fall color was amazing in these golden trees – and the weather was warm! It was the perfect day!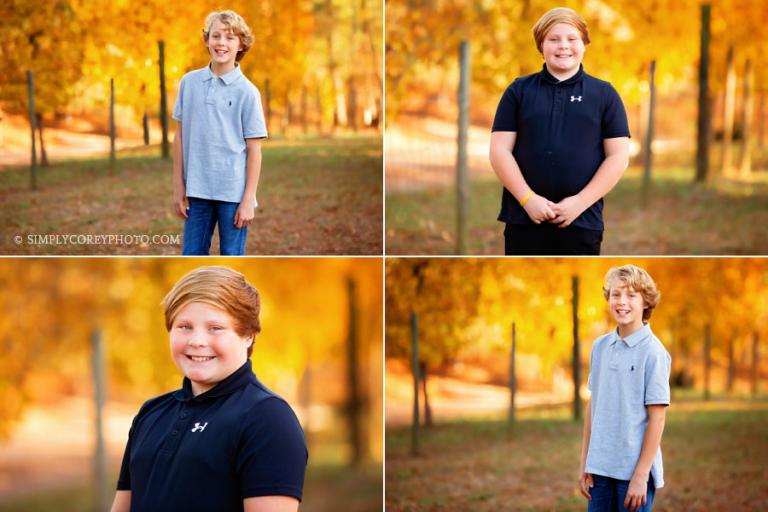 And Mom's words to me after she received her pictures: "Oh, thank you so much!!!  I absolutely LOVE THEM!  You are truly amazing!  You captured my children beautifully!  I can't wait to finally have Marion displayed in my house!  You're an angel."
It always makes my heart so happy when I hear how much my families love their photos! ♥ And I am already looking forward to photographing this family again!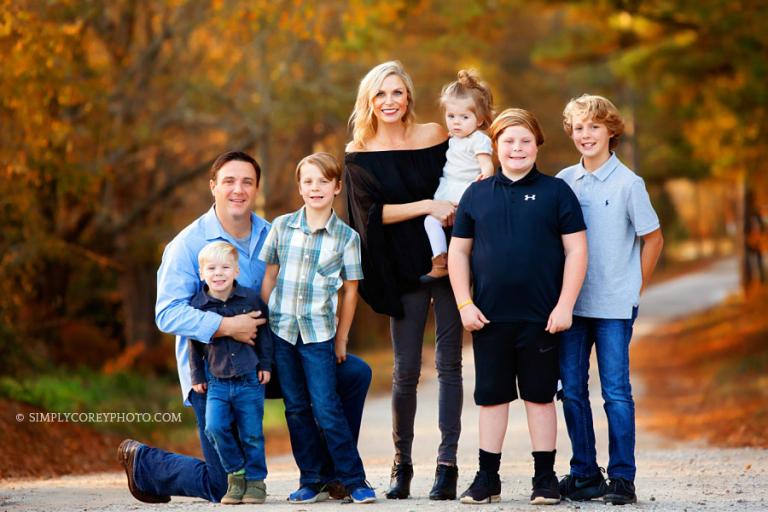 . . .
More About Newnan Family Photographer, Simply Corey Photography:
Simply Corey Photography is located in West Georgia, near Newnan, Villa Rica, Carrollton, Douglasville, and Bremen. I opened my photography business over 14 years ago, and have photographed many babies, children, and families throughout metro Atlanta since then. Custom family portrait sessions may take place at my private outdoor location (featured in this session) or the location of your choice within greater Atlanta. You may request detailed pricing and my availability by sending me an email.
Be sure to subscribe to the email newsletter! Simply Corey Photography sends out exclusive photography specials, mini session announcements, and other news from time to time.
I would also love for you to connect with Simply Corey Photography on Facebook and Instagram! Plus, "What to Wear" inspiration for your upcoming portrait sessions can be found on the Simply Corey Photography Pinterest boards.