It literally feels like it was yesterday that I was curled up in bed, snuggling my brand new baby girl. My only, eventually oldest, child. It doesn't seem that long ago that she was learning to crawl, walk, talk, read, ride a bike …  and then BAM, something happened. Against my wishes, she grew up. Every experienced parent will say your babies will grow up in a blink of an eye and they almost always add "enjoy them while they're little" – while sleep deprived, frazzled parents of rambunctious toddlers can't help but think "they" are crazy. These weary parents are in the midst of the chaos involved in raising little ones and feeling a little burned out. The light at the end of the tunnel seems so far away and they dream of the day when they can sleep again, when they won't have to worry about diapers or bringing extra clothes when going to the store, or to just go to the bathroom by yourself! I completely understand since my youngest is 3.
However, I am quickly reminded how fast the years actually do pass when I look at my firstborn. My 18 year old daughter. Yes, I said EIGHTEEN. How did that even happen? How did 18 whole years fly by so fast? How is this sweet wide-eyed baby …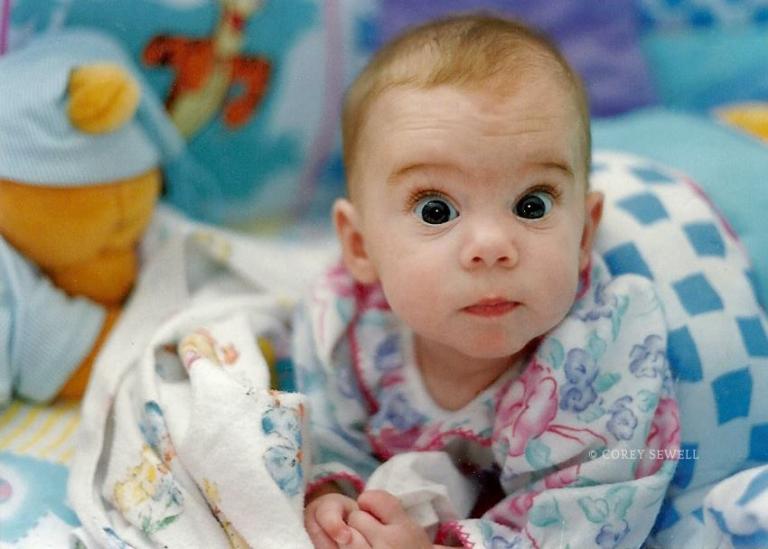 … graduating high school today as a beautiful young WOMAN? As much as I'd love to revisit the days she was a petite baby girl with eyes so big they looked taped open, I have enjoyed watching her blossom into a beautiful (inside and out), confident, helpful, talented, bright, and mature young lady – to just say a few. ;) I am extremely proud of my daughter and the person she is growing up to be. It has been an honor to be entrusted with her life as her mother and I am so thankful for the years past, as well as the years ahead with her.
::: sniffle :::
Now that I am all teary-eyed, I want to share just a few of the senior portraits I took of Kimberly last summer.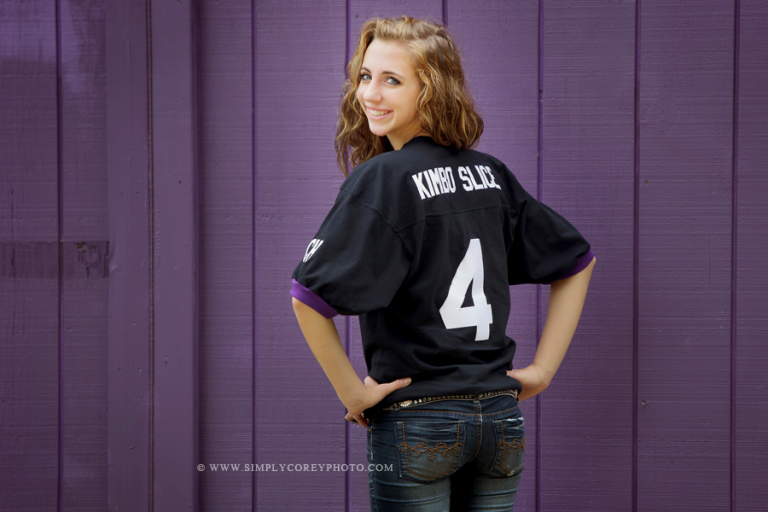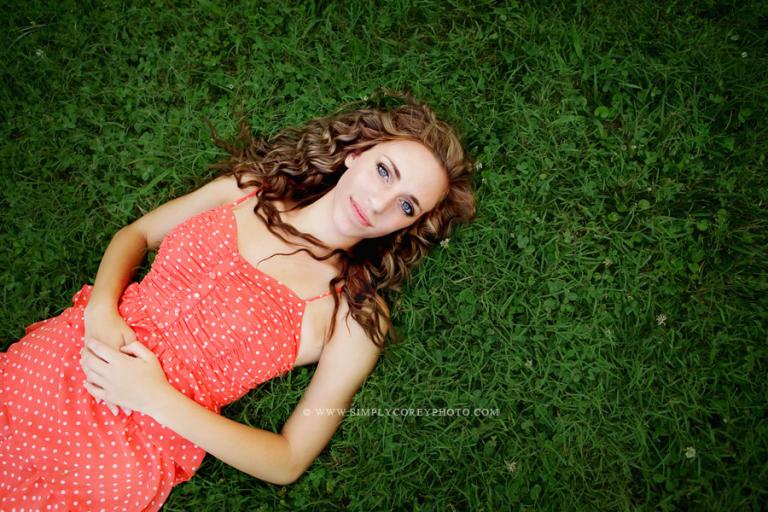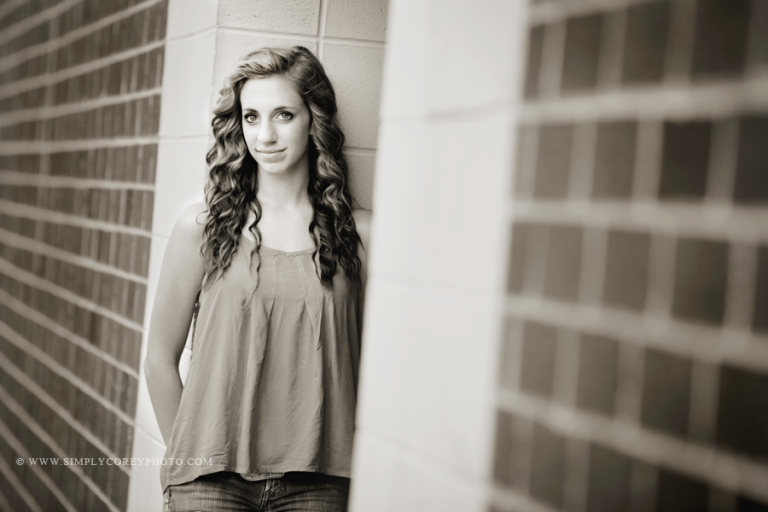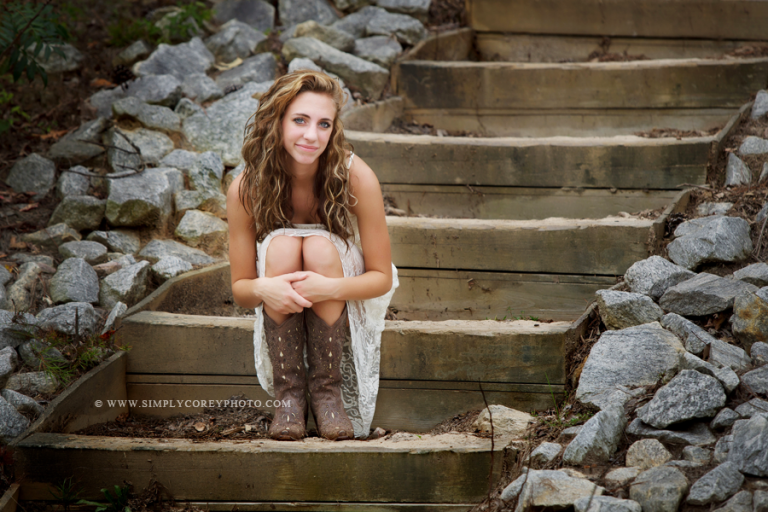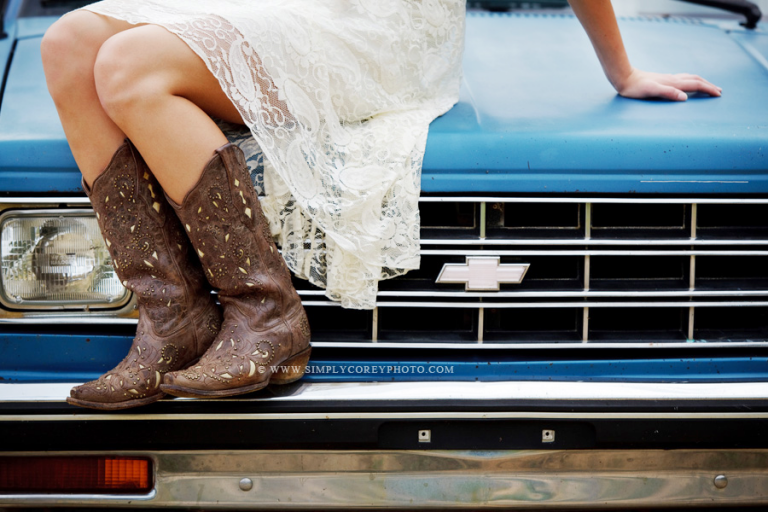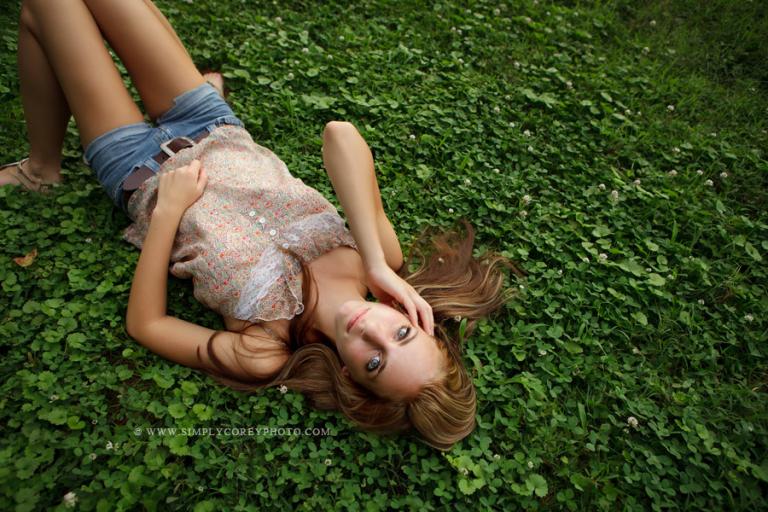 Congratulations to all of the seniors graduating from Chapel Hill High School today!
And to all of you parents of little ones … don't blink. Time really does pass way too fast, even on the days that seem neverending.
. . .
More About Atlanta Senior Portrait Photographer, Simply Corey Photography:
Simply Corey Photography is located in West Georgia, near Carrollton, Newnan, Douglasville, Villa Rica, and Bremen. I began my photography business in late 2004 and have photographed many teens, high school seniors, and families throughout metro Atlanta since then.  Custom portrait sessions may take place at my private outdoor location or the location of your choice within greater Atlanta.
Would you like some more information? I have put together some information together for high school senior sessions with Simply Corey Photography, as well as several other types of portrait sessions. Each link provides examples of my work, what to expect, and starting rates. You may request detailed pricing and my availability by sending me an email!
Be sure to subscribe to the email newsletter! Simply Corey Photography sends out exclusive photography specials, mini session announcements, and other news from time to time.
I would also love for you to connect with Simply Corey Photography on Facebook and Instagram! And "What to Wear" inspiration for your upcoming portrait sessions can be found on the Simply Corey Photography Pinterest boards.