Champ was definitely a champ during his session! His humans did pretty good too … ha! Seriously, this pup knows he is cute and loved by his family. He is probably the most expressive dog I have photographed yet!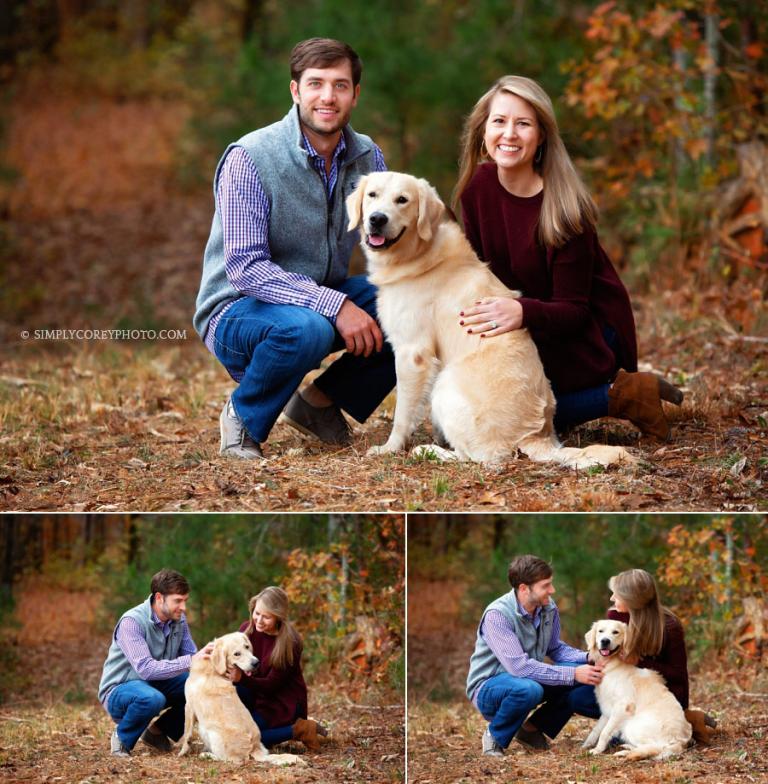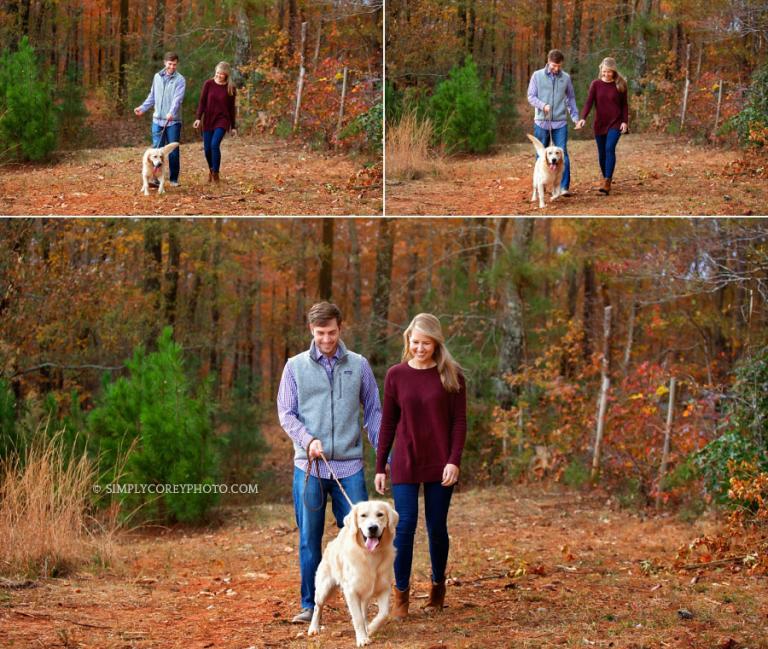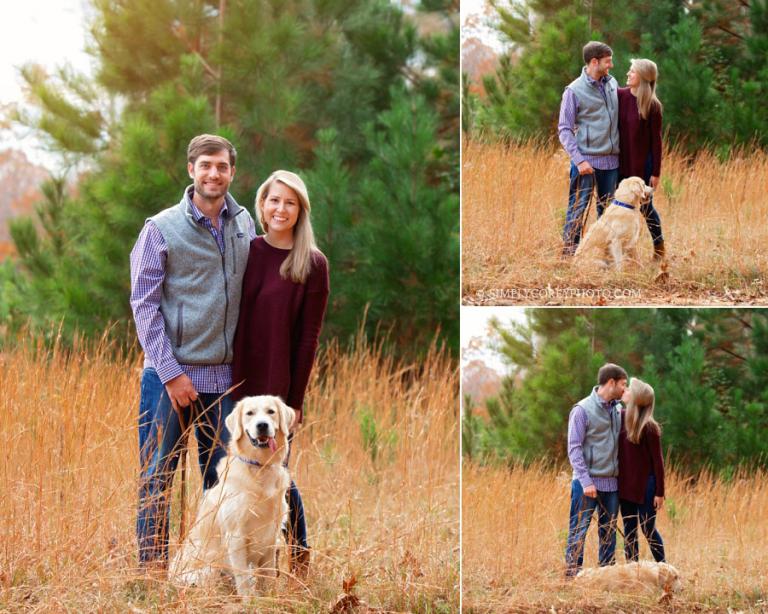 It was an overcast day and we almost called the session off, but I'm so glad we were able to move the time up earlier. The fall color was perfect!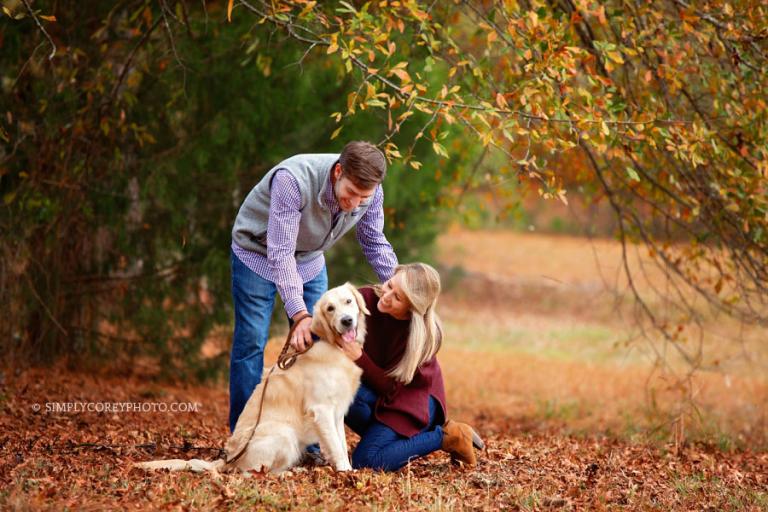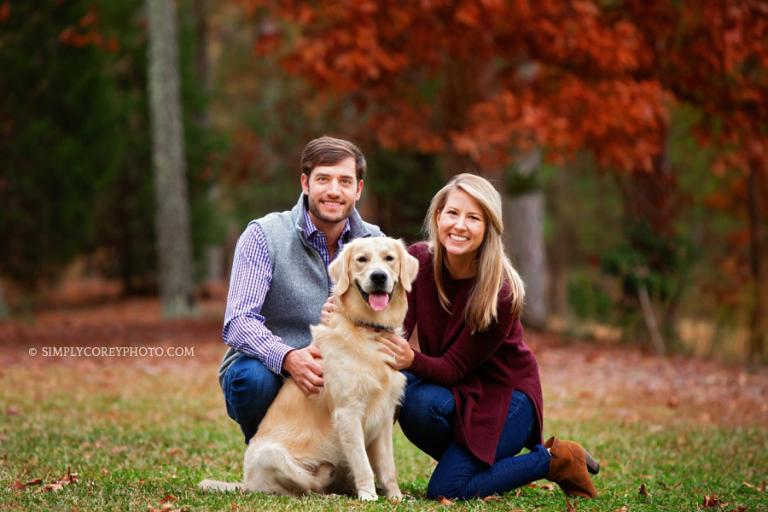 Champ is a cutie, but we did a few without him at the end of the session. I love that they had this session done just because. ♥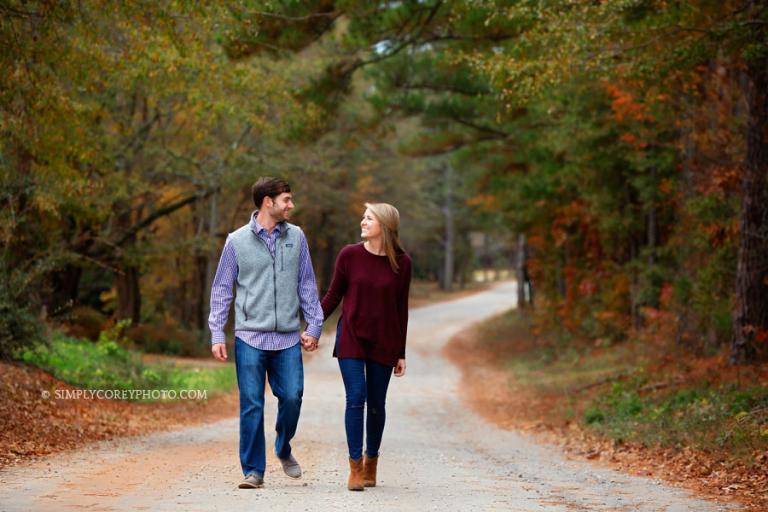 . . .
More From Villa Rica Couples Photographer, Simply Corey Photography:
Simply Corey Photography is located west of Atlanta, Georgia, near Newnan, Villa Rica, Carrollton, and Douglasville. I opened my photography business at the end of 2004 and I have had the privilege of photographing many couples, engagements, and families throughout the greater Atlanta since then. Photography for proposals, anniversaries, elopements, and other events around greater Atlanta are also available. Couples may have their portrait sessions at my private outdoor location in the country (featured in this session) or at the location of their choice within metro Atlanta. This can be at your home, a park, or at a downtown location!
You are welcome to request detailed pricing and my availability by using the form on my contact page. Simply Corey Photography also provides exclusive photography specials to email newsletter subscribers, so be sure to sign up!
I would also love for you to connect with Simply Corey Photography on Facebook and Instagram! "What to Wear" inspiration for your upcoming portrait session and a variety of wedding planning ideas can also be found on the Simply Corey Photography Pinterest boards.