This sweet boy has had several sessions with me now and I always love seeing his sweet face! Watching him grow has been so much fun, and you can take a peek at his newborn session, his sitter session, and a few with his beautiful mama during his amazing Lord of the Rings themed Mommy and Me session to see for yourself. ♥ We started his one-year session outside with his favorite rocking dragon …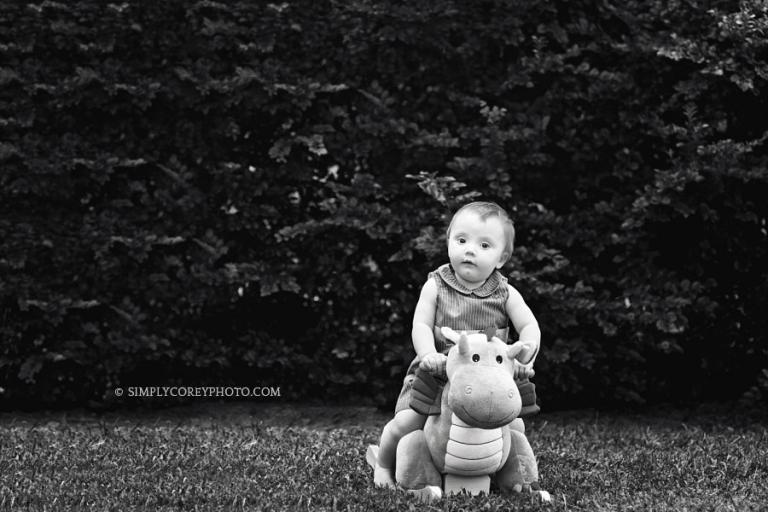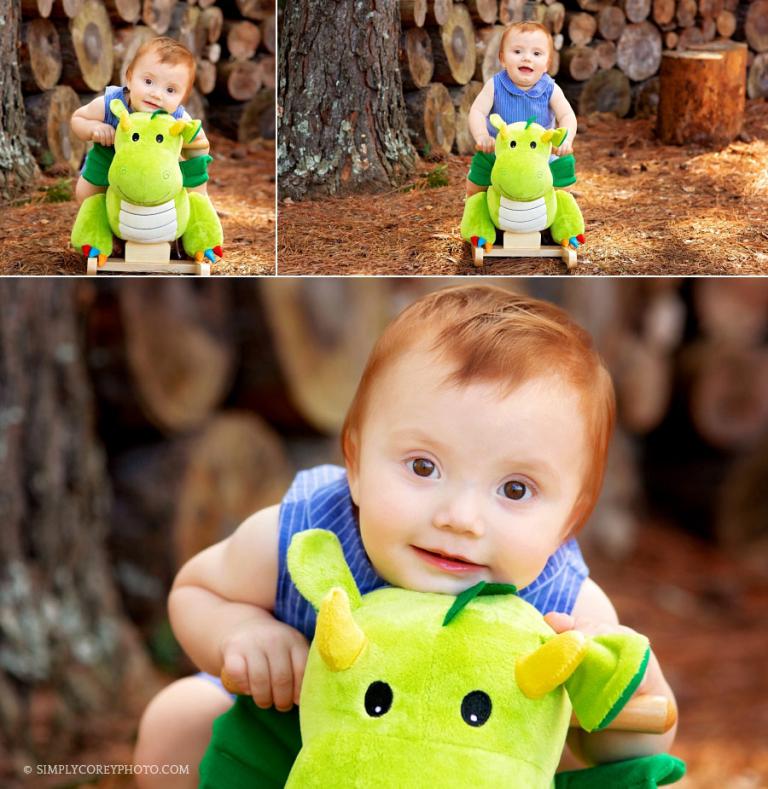 And then we moved inside for a few before his cake smash session! He has been photographed with this special bunny since he was a newborn! ♥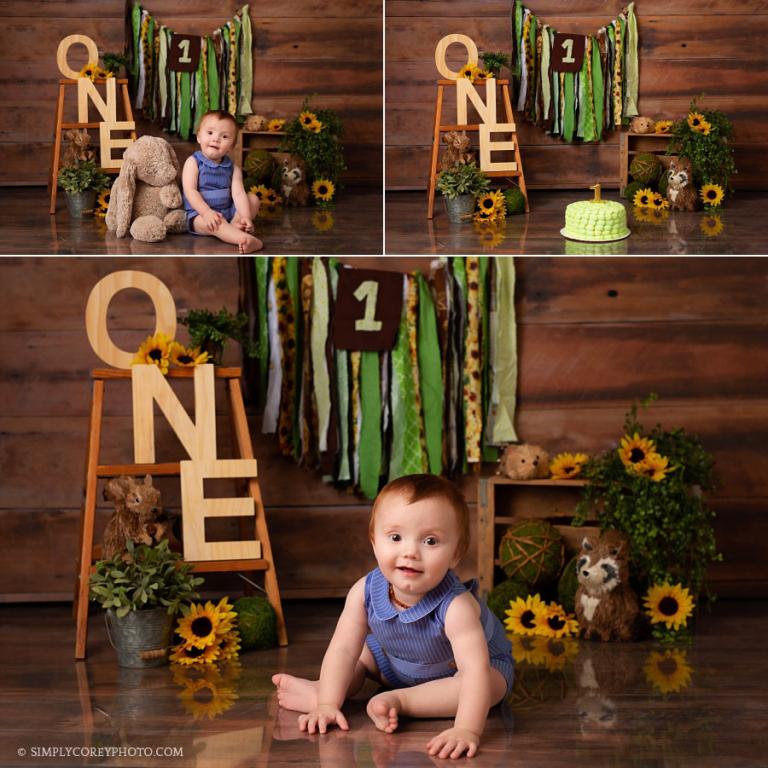 His mom was planning a forest animal theme for his first birthday party, so we decided to do a woodland theme for his cake smash too! Mom even brought the fabric banner she made for his party. Doesn't it look great? I provided the rest of the set and I am in love with the little forest animals and sunflowers!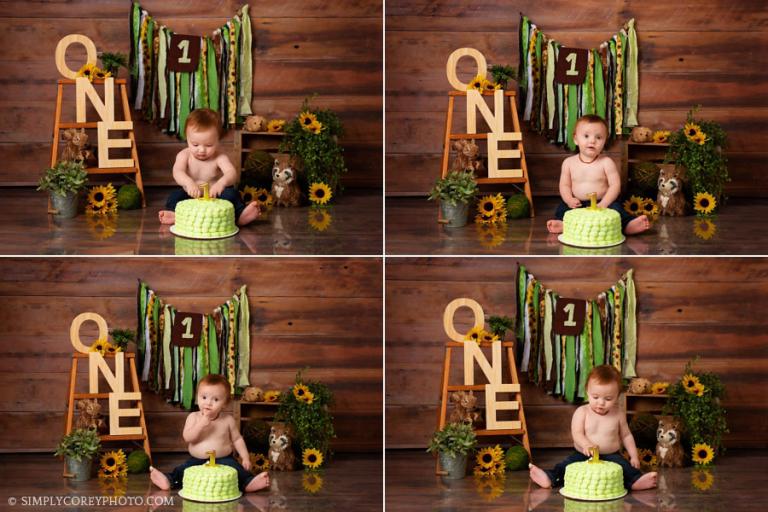 Markham wasn't exactly sure about digging into his scalloped green cake, but it didn't take him long to start enjoying it!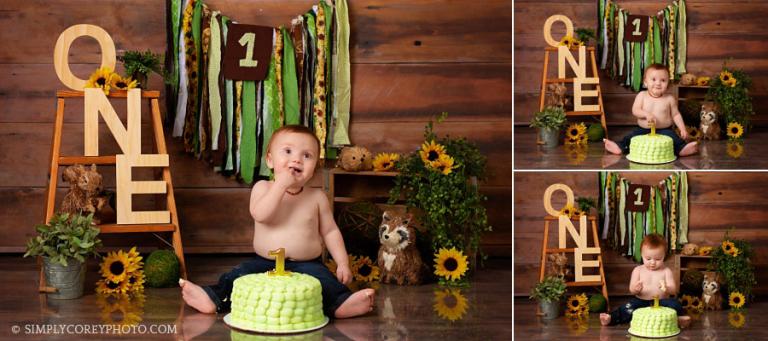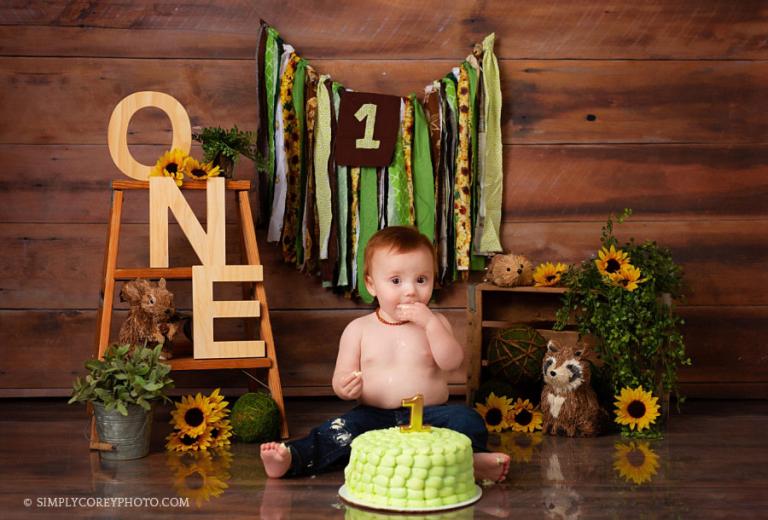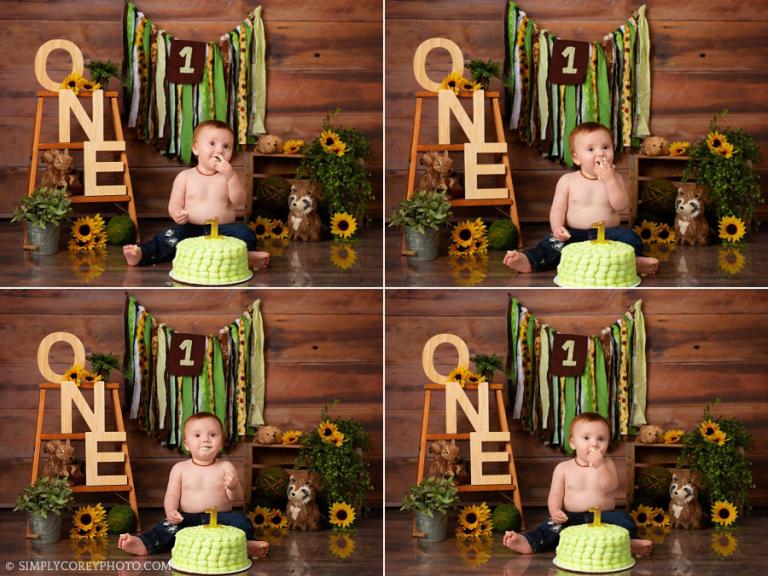 Just look at that sweet smile behind those icing-filled fingers! ♥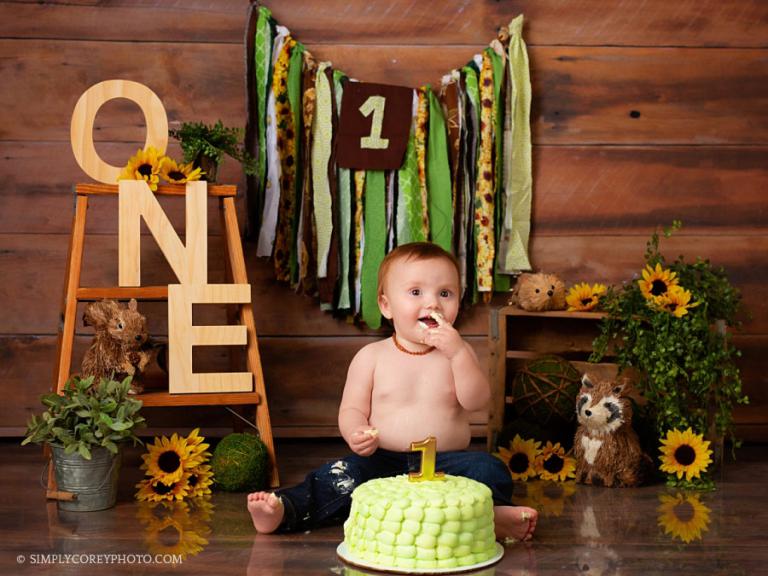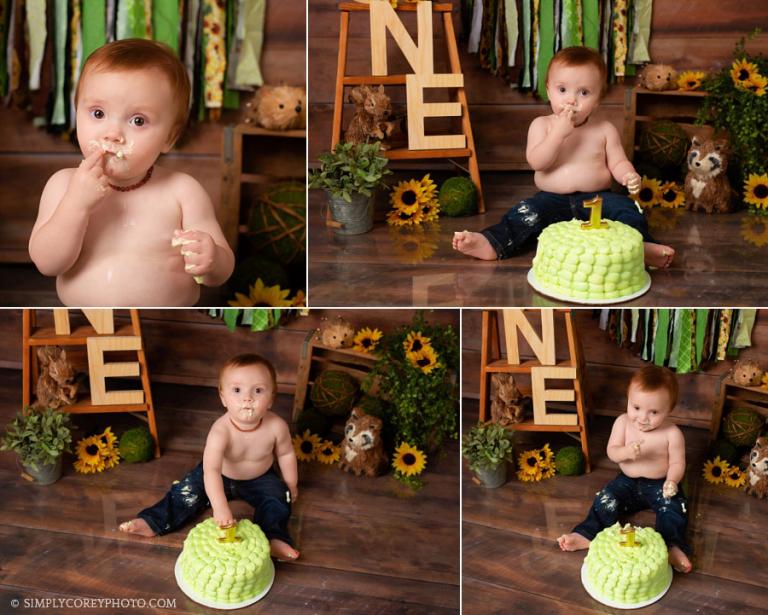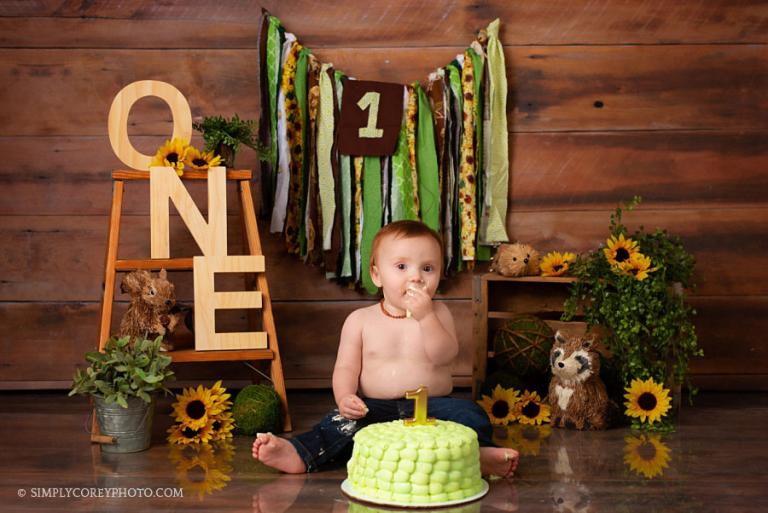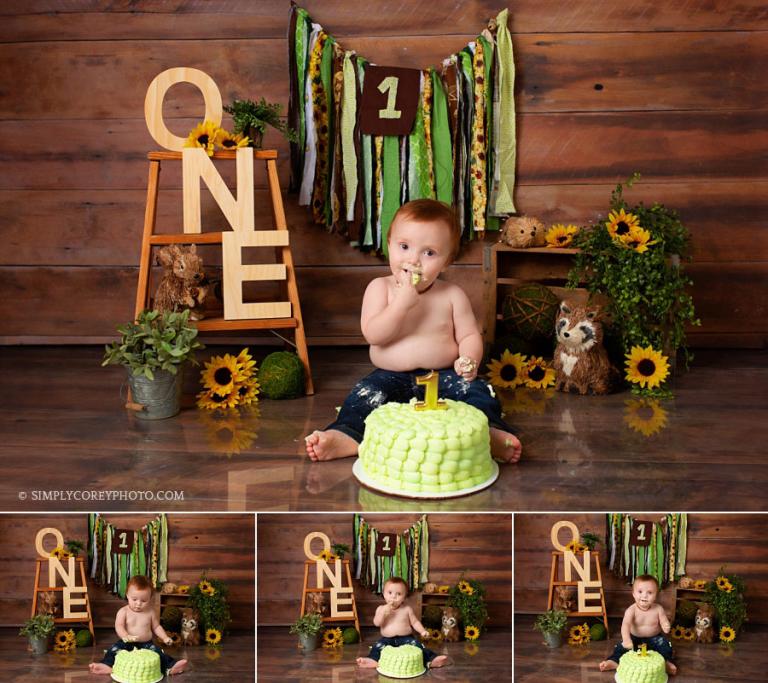 He was a little over it when the icing went between the toes though! Ha!
It has been a pleasure celebrating your first-year milestones with you, sweet boy, and I hope to see you again as you grow up! ♥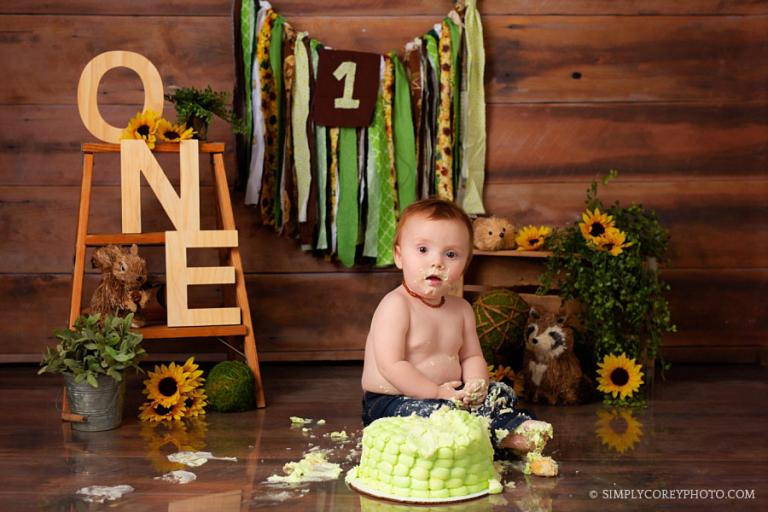 . . .
More About Villa Rica Cake Smash Photographer, Simply Corey Photography:
Simply Corey Photography is located in West Georgia, close to Carrollton, Villa Rica, Douglasville, Newnan, and Bremen. I have been doing photography professionally since I opened my business in late 2004, and I have enjoyed photographing many babies, children, and families throughout Atlanta and beyond since then.
Cake smash sessions may be held inside or outside my studio. Looking for more information? I have put some details together for baby milestone sessions, cake mash sessions, and baby's first-year collections with Simply Corey Photography, as well as several other types of portrait sessions. Each link provides examples of my work, what to expect, and starting rates. You may request detailed pricing and my availability by sending me an email!
Subscribers to my email newsletter receive the first announcements for exclusive photography specials, mini session announcements, and other news from time to time. Be sure to sign up!
I also invite you to connect with Simply Corey Photography on Facebook and Instagram! Recent photography sessions, past work, and a little bit of my everyday are shared often.