I normally photograph newborn babies between 5 to 14 days of age, but every once in a while I have a mom contact me a little later. Sometimes parents start off thinking they don't need professional newborn photos, but then it happens. Their baby starts growing right before their eyes and features start changing in a matter of days. Soon Mom and Dad start regretting not contacting a newborn photographer sooner. They don't want to miss out on having photos of when their baby is itty bitty. And who can blame them? New babies are only tiny once and change so fast. Soon it'll be hard to believe that they fit in those tiny newborn diapers or the outfit they came home from the hospital in.
Traditional newborn poses become more difficult after a certain age because babies like to stretch out and they tend to be more alert. This doesn't mean we can't capture some beautiful keepsakes of your new baby though! This handsome baby boy turned 4 weeks old the day after he visited me and he did so well during his newborn session! He started the session awake and then slept for most of the second half of his session. We were able to get the perfect combination of awake and sleepy shots!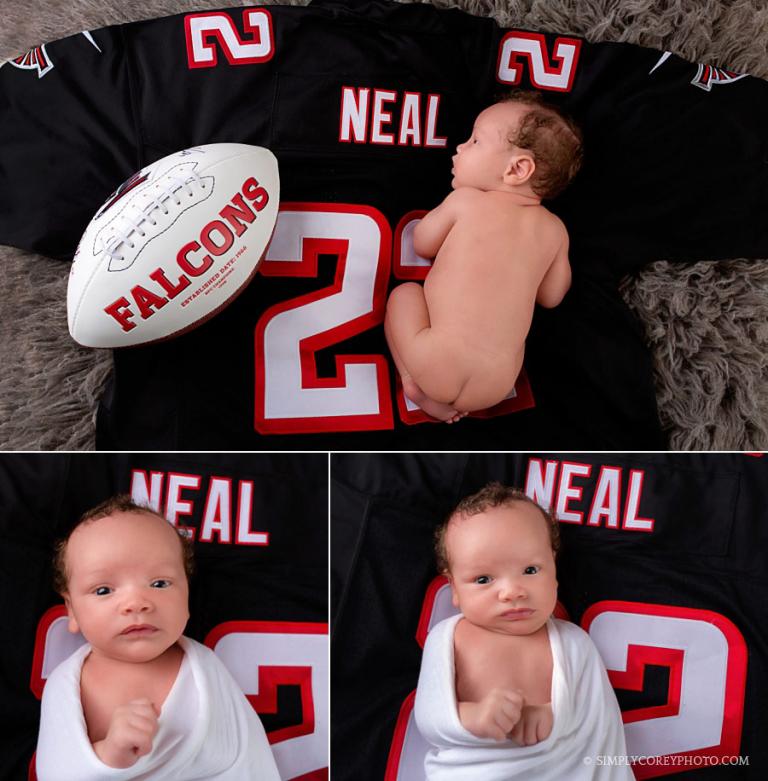 Mom and Dad are big Atlanta Falcons fans, so they brought in a jersey and a football for their baby boy's session. And Leo gave a big smile of approval! ♥ Looks like another Falcons fan!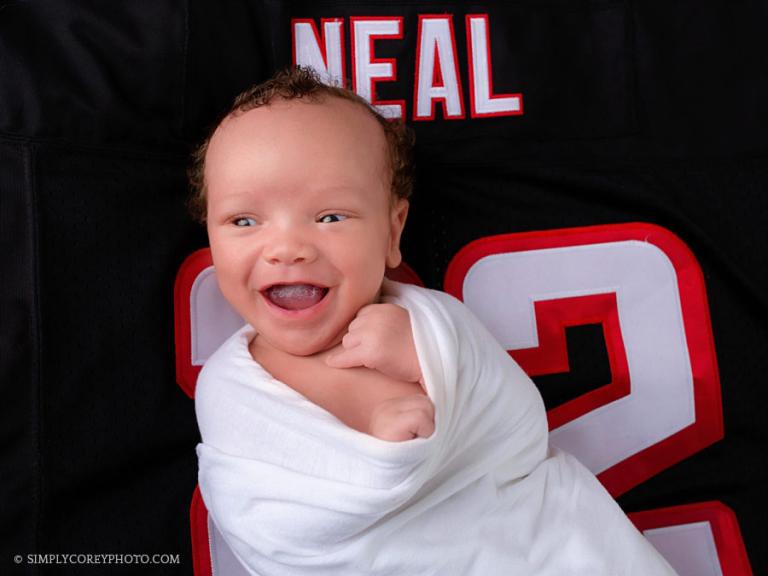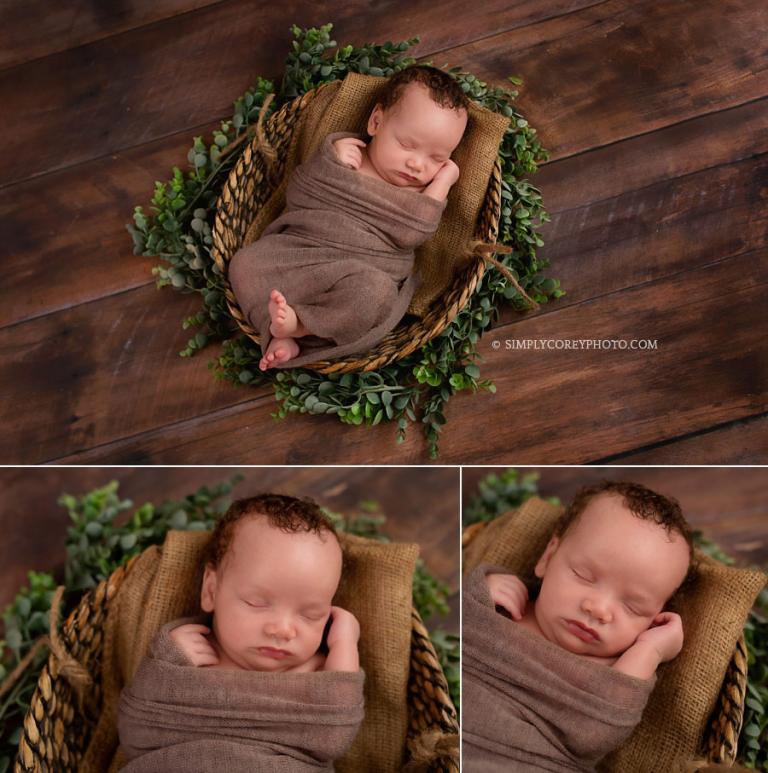 I knew Mom and Dad were big football fans before our session,  so I thought this little football was the perfect touch!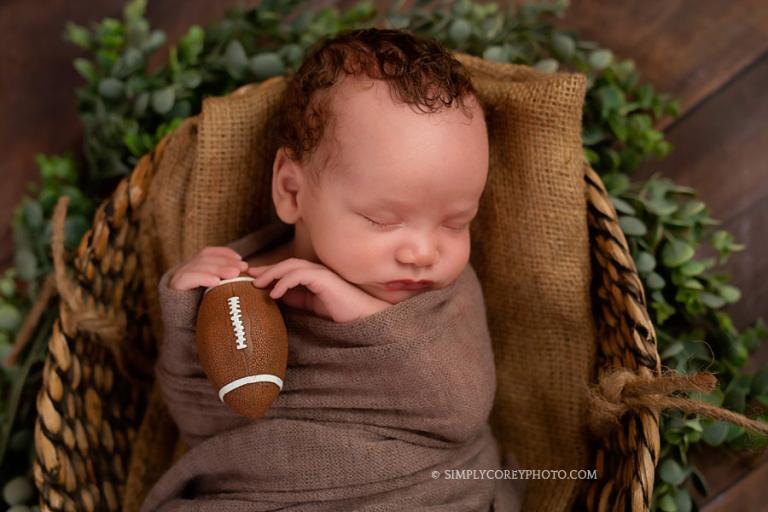 And isn't his hair the best? I am in love with those little curls! ♥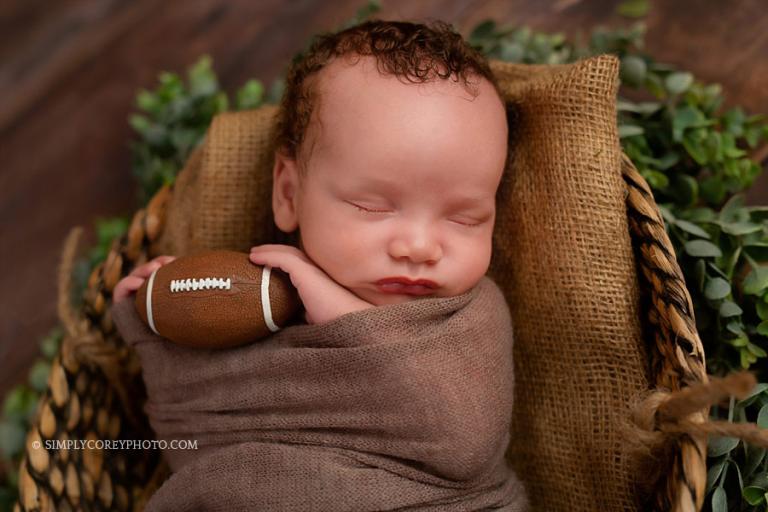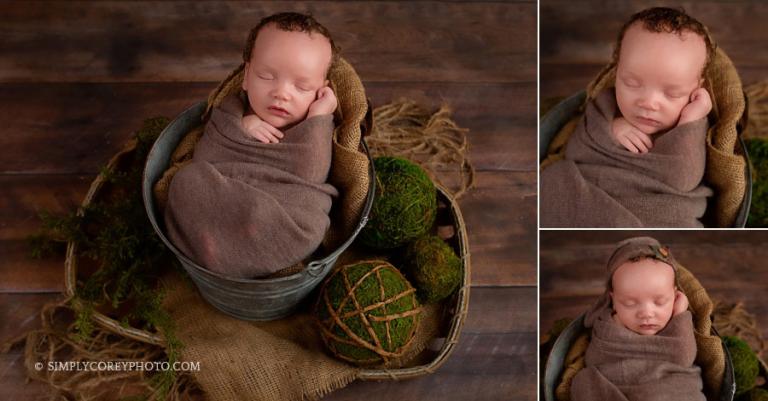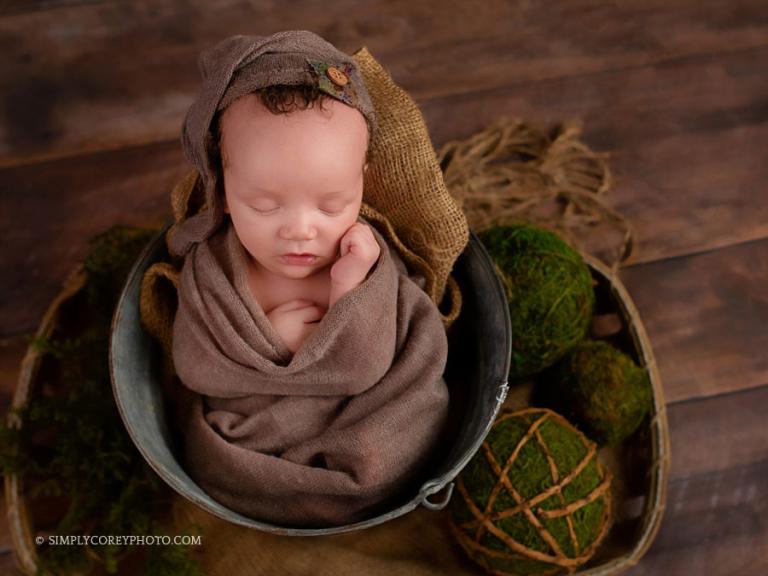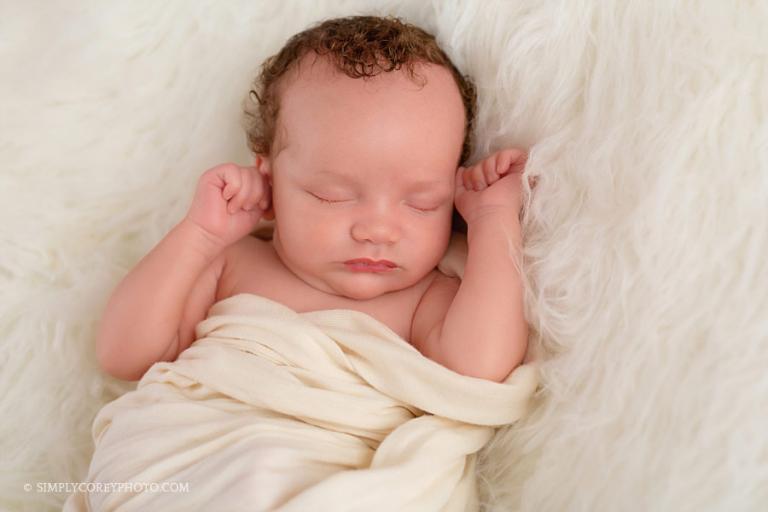 Baby boy had to peek at me one last time before the end of our session …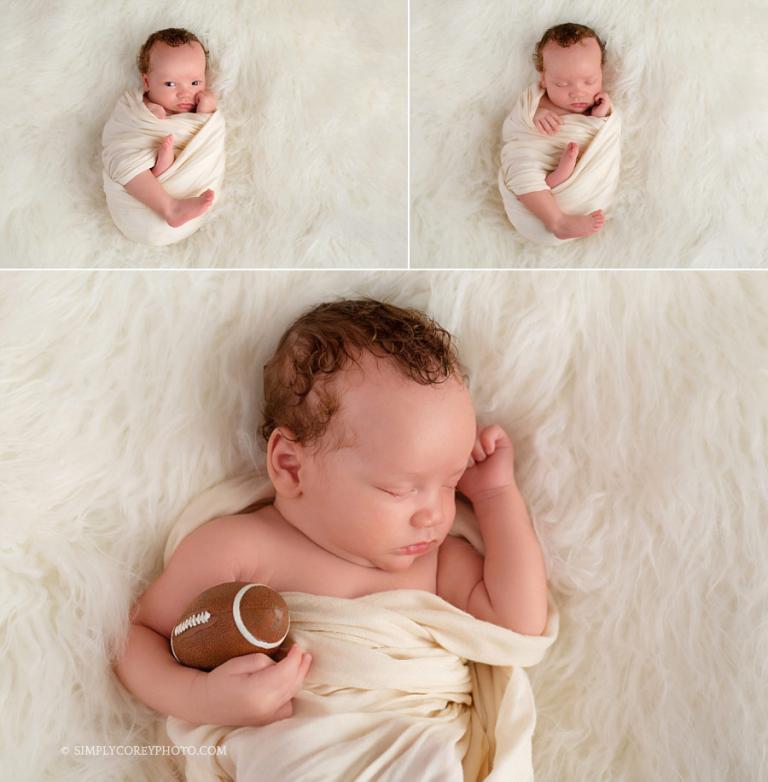 And I had to throw in a little more football. ♥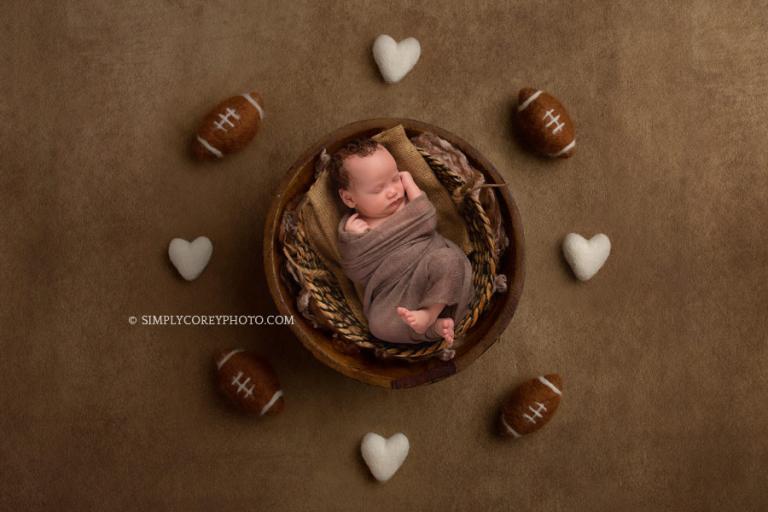 . . .
More About Carrollton Newborn Photographer, Simply Corey Photography:
Simply Corey Photography is located in West Georgia, in the middle of Carrollton, Douglasville, Villa Rica, Newnan, and Bremen. My photography business began at the end of 2004 and I have had the privilege of photographing many pregnant mothers, newborns, and babies with their families throughout metro Atlanta since then.
New parents have the option of coming to my home studio for a newborn session or have me come to their home within greater Atlanta. Studio and lifestyle photography sessions are both available. Please request detailed pricing and my availability by sending me an email!
Subscribers to my email newsletter receive the first announcements for exclusive photography specials, mini session announcements, and other news from time to time. Be sure to sign up!
You are also welcome to connect with Simply Corey Photography on Facebook and Instagram! I regularly share recent photography sessions and a little bit of my everyday.