This handsome baby boy was a day away from turning one month old, but he did great during his newborn session! He loved being swaddled, and we were able to get a few different looks!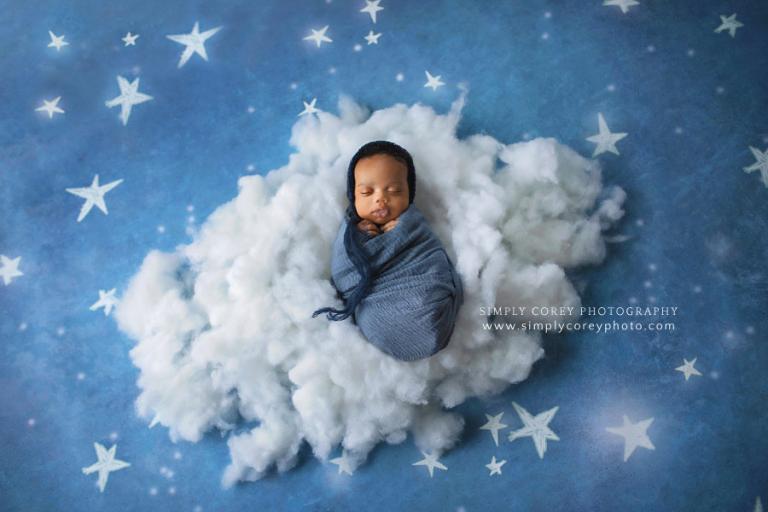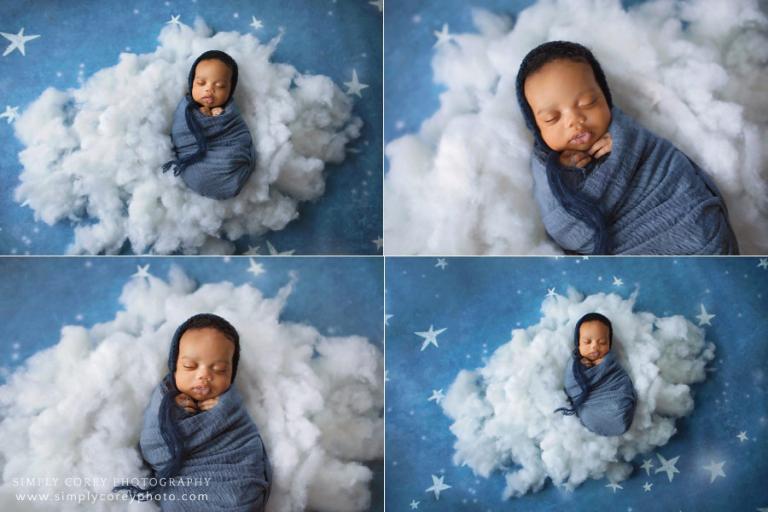 We did a few on this starry backdrop and cloud with a hat …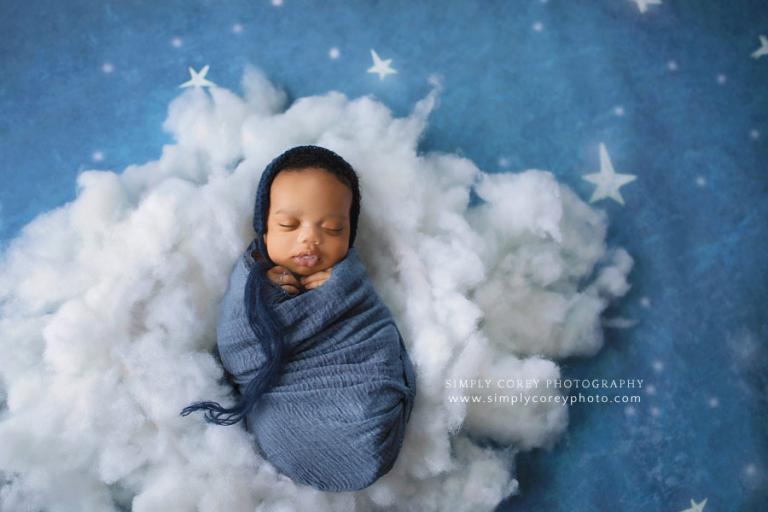 And then a few without, so we could see those little curls! ♥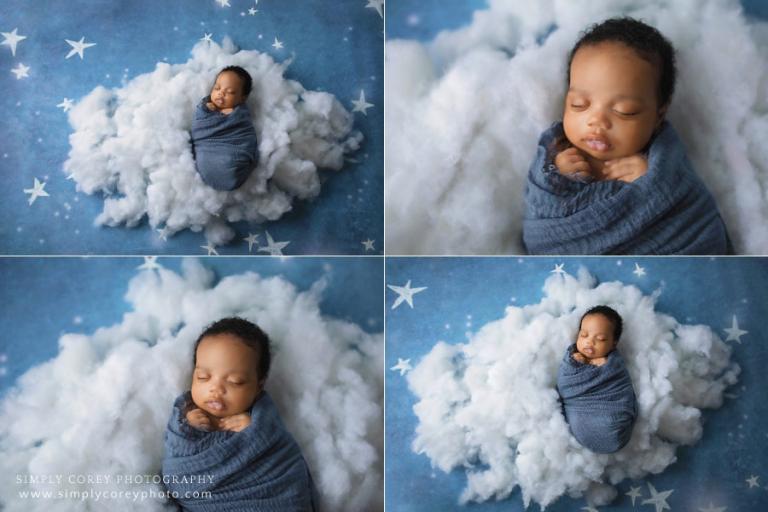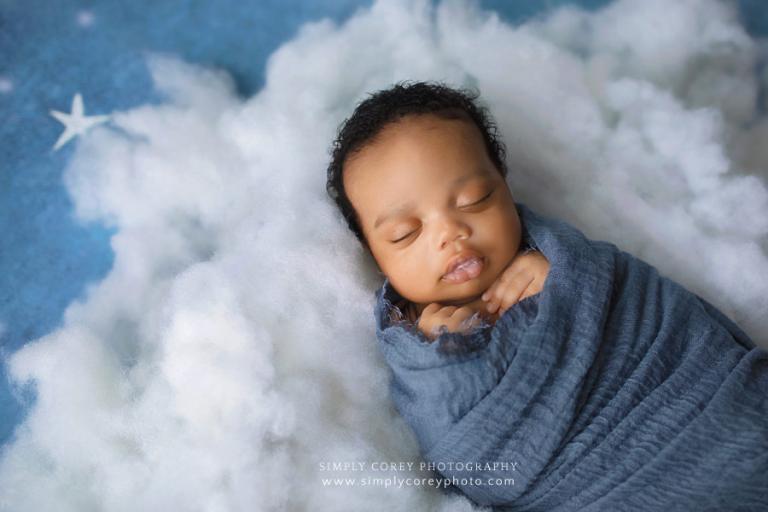 To keep the star theme going, I added a few to the next set. I love how the greys and browns came together!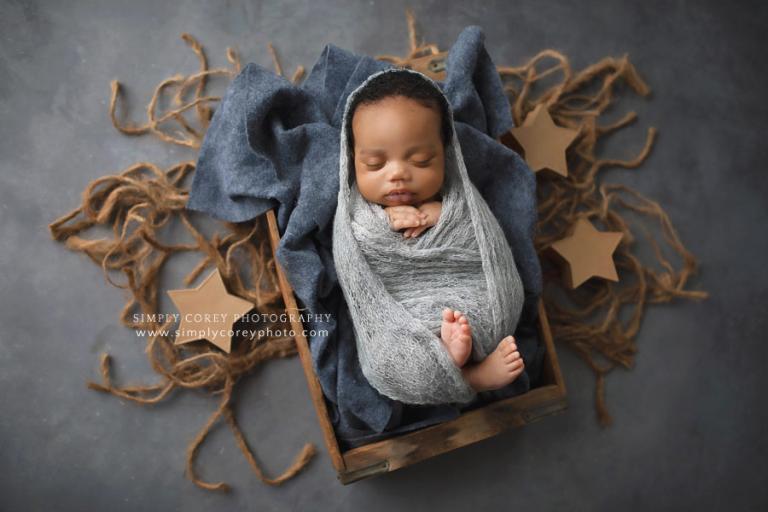 Denzel is such a handsome little guy – and those little toes peeking out are the best! ♥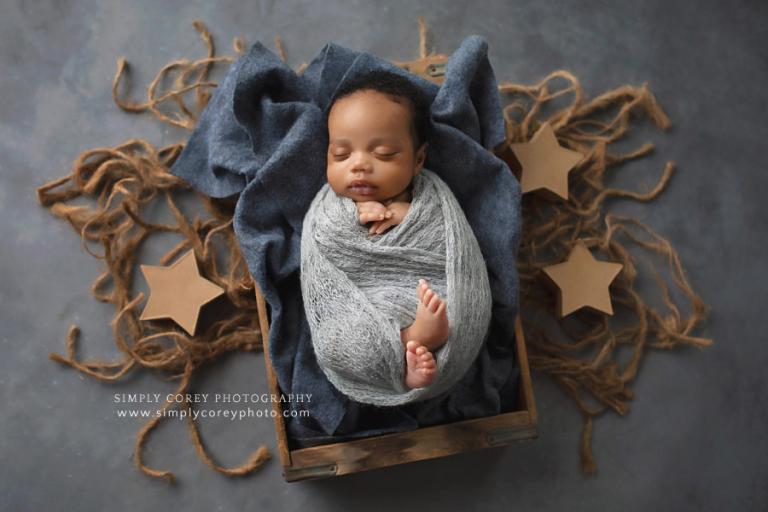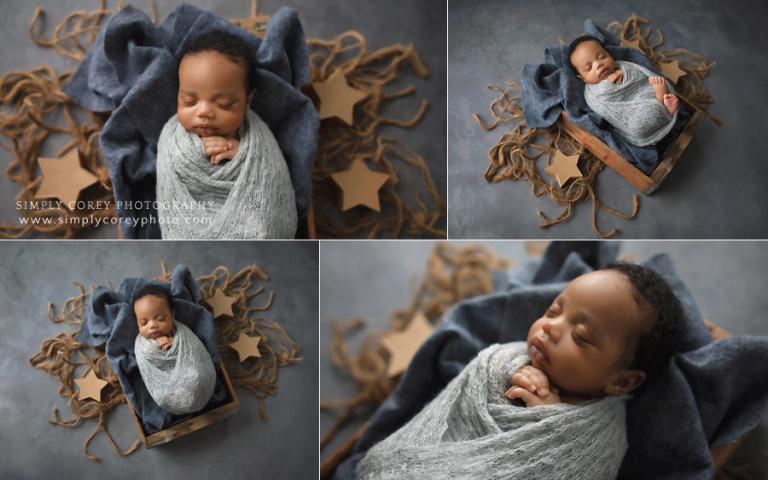 I couldn't believe how well this baby boy slept for me (at 4 weeks old!) as I changed sets and swapped his wraps!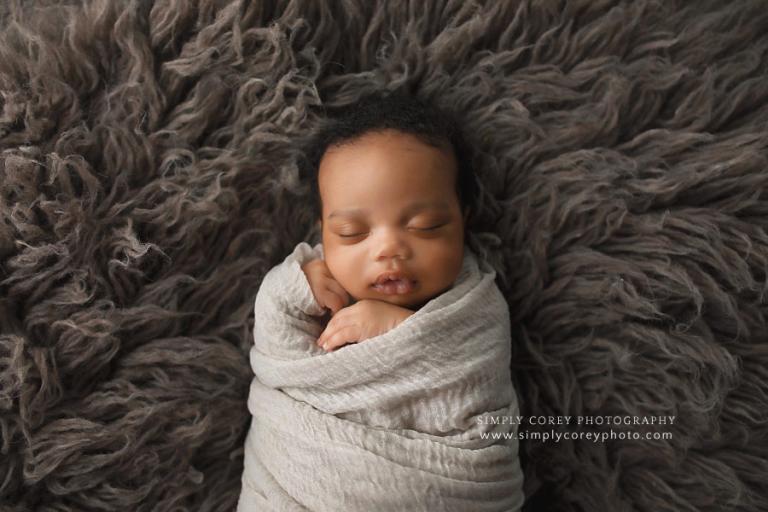 I ditched the wraps for the last few photos, but he sill preferred being covered …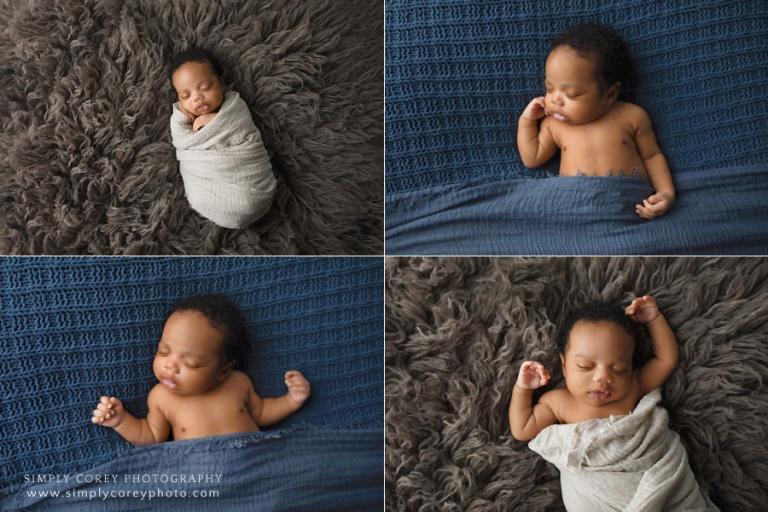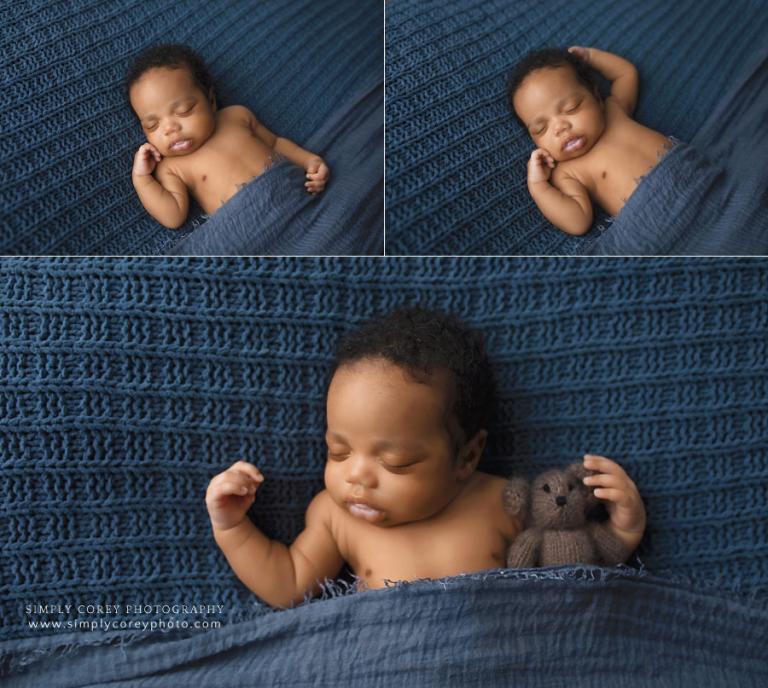 But he did not want to hold that teddy bear, but we made do. Ha!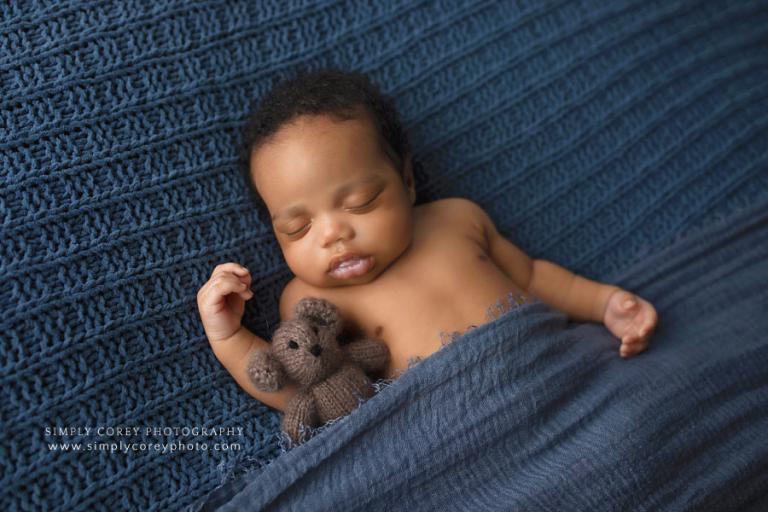 . . .
More About Villa Rica Newborn Photographer, Simply Corey Photography:
Simply Corey Photography is located in west of Atlanta, near Villa Rica, Carrollton, Newnan, Douglasville, and Peachtree City. I have been a professional photographer since the end of 2004, and have photographed many maternity, newborn, and baby milestone sessions throughout greater Atlanta since then.
Newborn sessions may be held in the studio or in your metro Atlanta home, and are best held when baby is between 5 days and three weeks old. Maternity sessions are also available and are best held between 30 and 36 weeks. You're welcome to request detailed pricing and my availability by using the form on my contact page.
Members of my VIP Facebook Group and subscribers to my email newsletter are first to receive announcements for exclusive photography specials, mini session announcements, and other news from time to time. You are also welcome to connect with Simply Corey Photography on Facebook and Instagram!