** View Current Available Mini Sessions by Clicking Here! **
Merry Christmas from Simply Corey Photography! I hope you all had a wonderful holiday with your loved ones!
I thought today would be a fun day to share the Santa Claus Mini Sessions we did back in November. It was so great to see our regulars as well as new faces. I look forward to these magical, fun-filled sessions every year! Here are several of my favorites to show you why …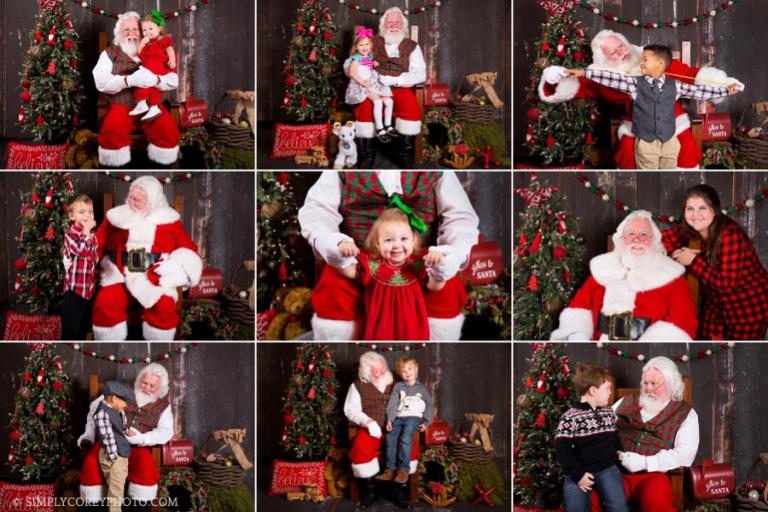 Families and siblings are always welcome for some festive holiday portraits with Santa. They always make for such great memories! ♥
The kiddos loved trying on Santa's hat and glasses. It has become a yearly tradition for some!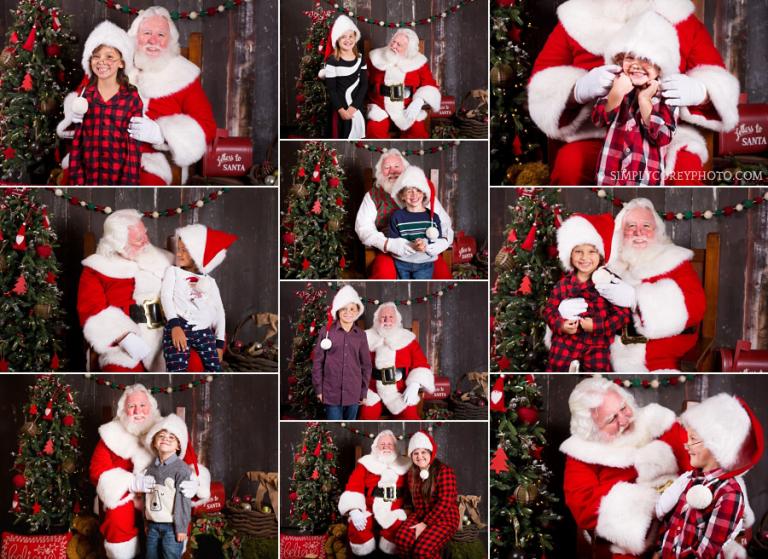 Some of them even had a chance to turn into some adorable reindeer!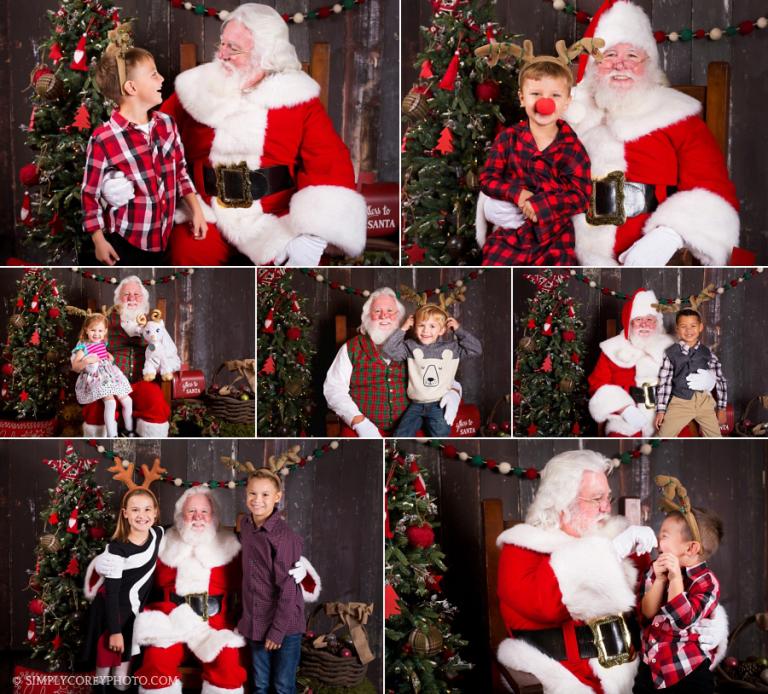 Christmas lists were shared and it is so fun to hear how the wishes change throughout the years as the kids get older!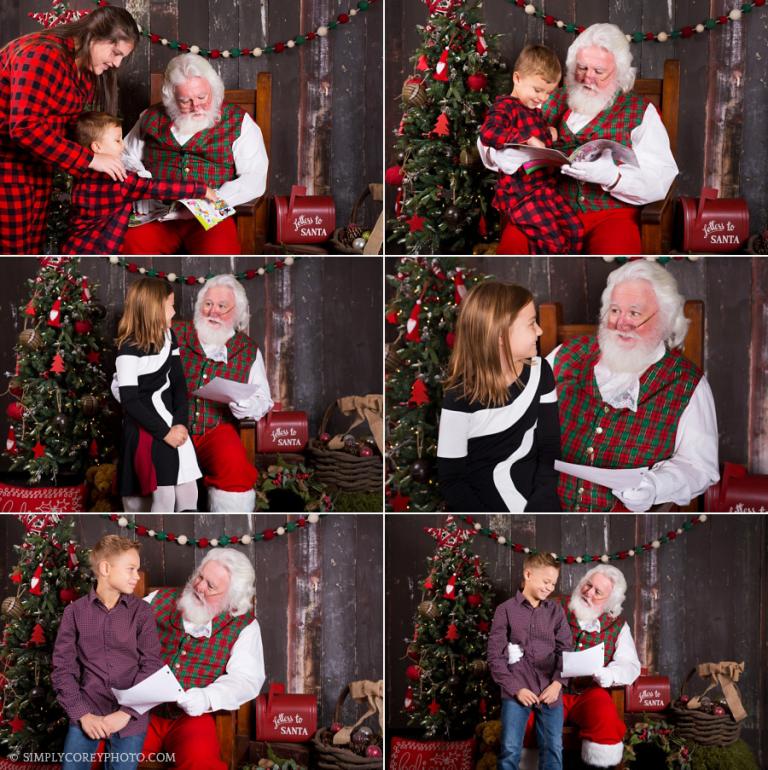 The children also enjoyed looking at books and hearing Christmas stories from Santa – and even reading to Santa too!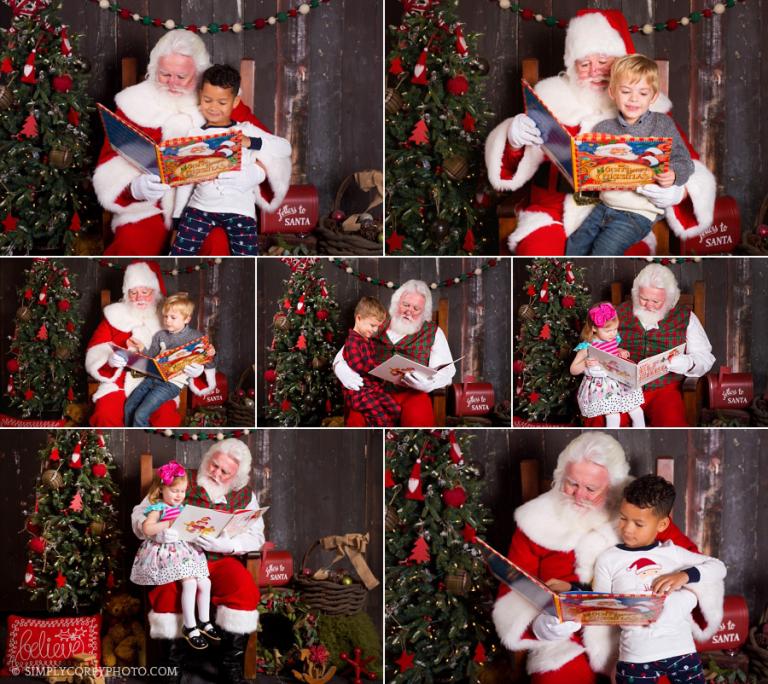 Only a couple of little ones weren't too sure about the jolly man in red. Thankfully, they both ended up warming up to Santa in just minutes!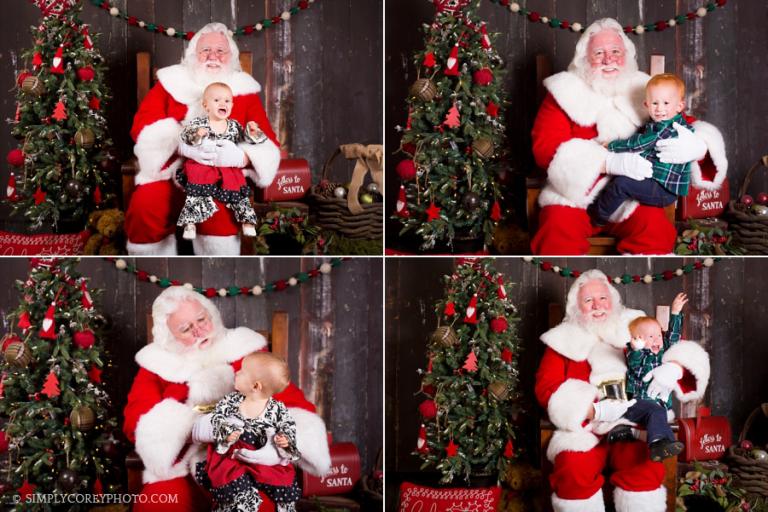 Overall, it was a great day filled with lots of hugs and laughter and I am already looking forward to next year!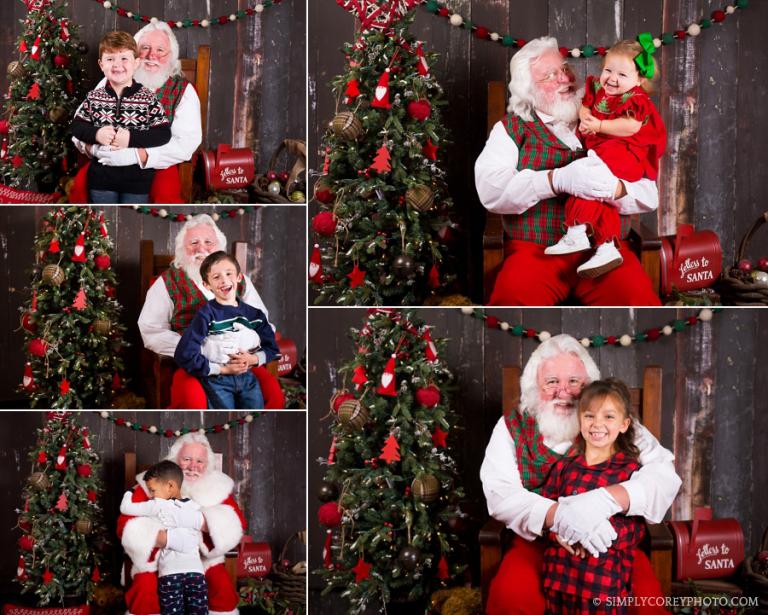 Did you miss the Santa Claus Mini Sessions in 2016? Be sure to sign up for the newsletter to find out the details first for next year! Christmas mini sessions with Santa and Simply Corey Photography are normally held on the first weekend in November to ensure you have them in time for cards and gift giving!
. . .
More About Atlanta Santa Claus Mini Sessions Photographer, Simply Corey Photography:
Simply Corey Photography is located in West Georgia, near Carrollton, Newnan, Douglasville, Villa Rica, and Bremen. I began my photography business in late 2004 and have photographed many babies, children, and families throughout metro Atlanta since then.  Custom portrait sessions may take place at my private outdoor location or the location of your choice within greater Atlanta.
Would you like some more information? I have put together some information together for family and children's portrait sessions with Simply Corey Photography, as well as several other types of portrait sessions. Each link provides examples of my work, what to expect, and starting rates. You may request detailed pricing and my availability by sending me an email!
Be sure to subscribe to the email newsletter! Simply Corey Photography sends out exclusive photography specials, mini session announcements, and other news from time to time.
I would also love for you to connect with Simply Corey Photography on Facebook and Instagram! And "What to Wear" inspiration for your upcoming portrait sessions can be found on the Simply Corey Photography Pinterest boards.