I have photographed this family almost every year since big brother was 3 months old. They started off coming to my previous home studio in Douglasville but the last several portrait sessions have been held at their Atlanta home. You can see one of their last at home portrait sessions here. I love that we always do a good mix of standard portraits and lifestyle portraits to capture more of their everyday. It has been so fun watching their kiddos grow up and see how their interests have changed over the years!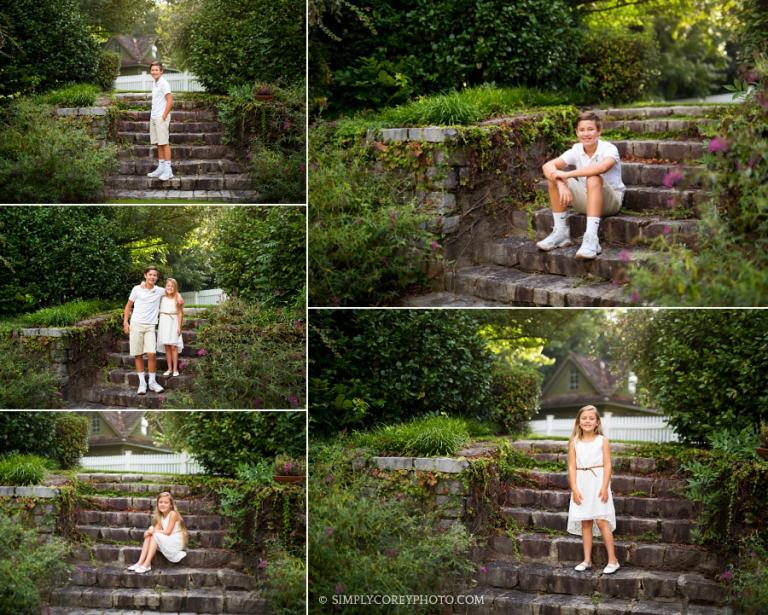 These two have such a sweet relationship and have always been close. It's always a pleasure to photograph them together!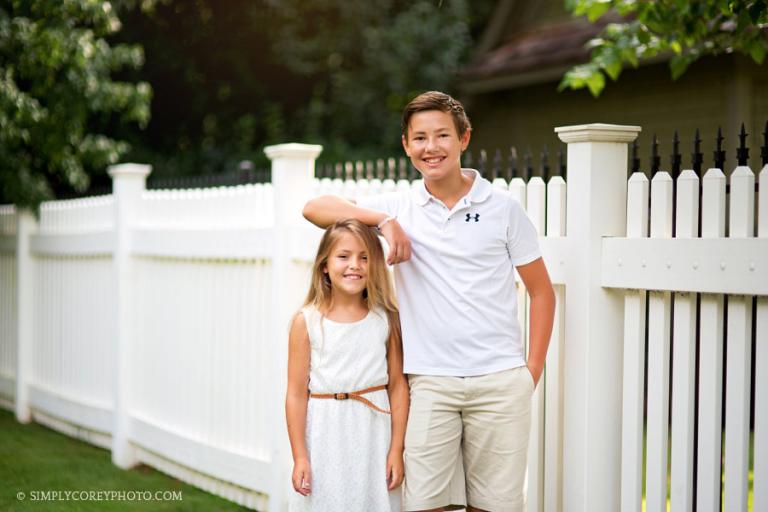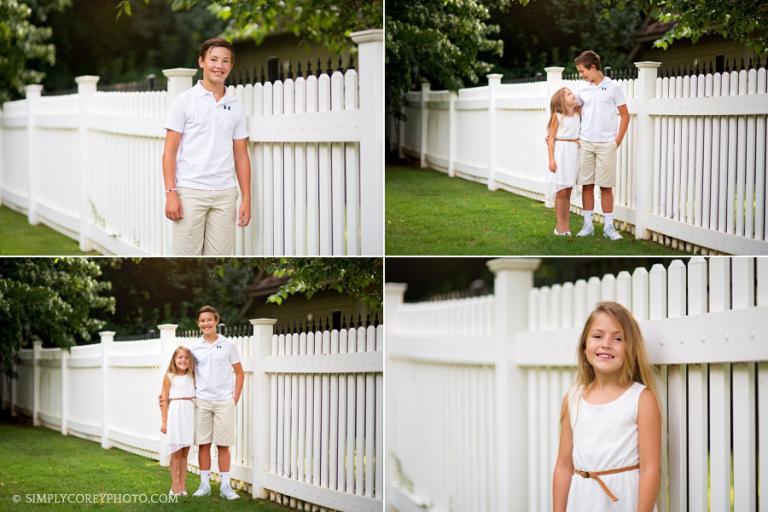 Don't they have the best backyard? It's absolutely perfect for their annual portrait sessions!
And it makes photos with their furbaby so easy!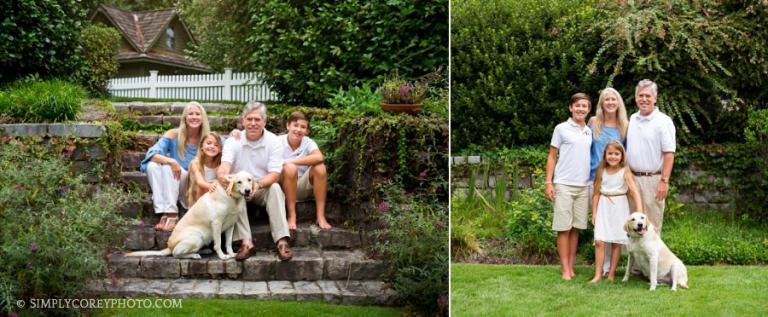 I love that we do a family portrait with this awesome red porch swing every time. It's so fun to see how much the kids have grown year after year!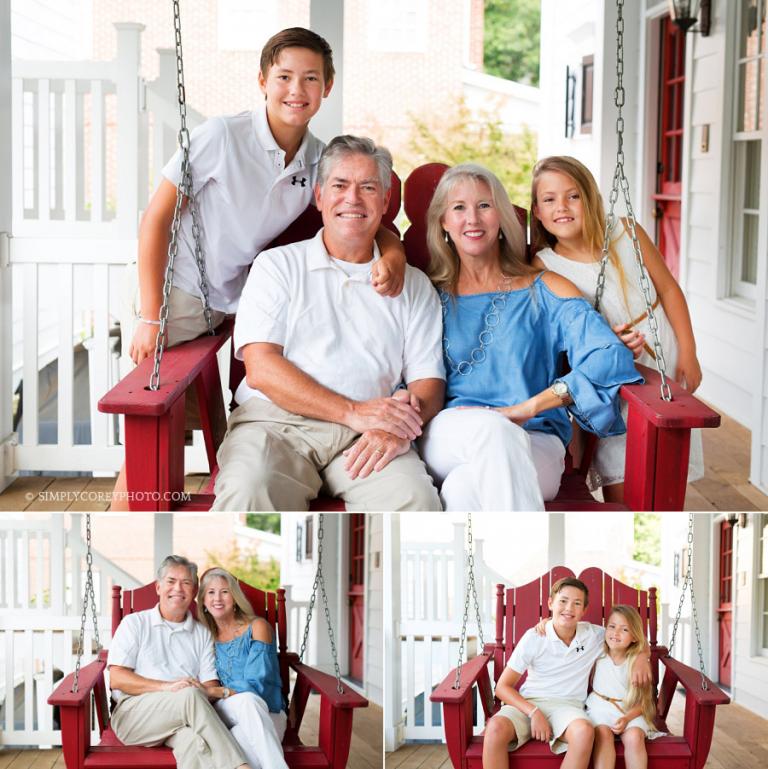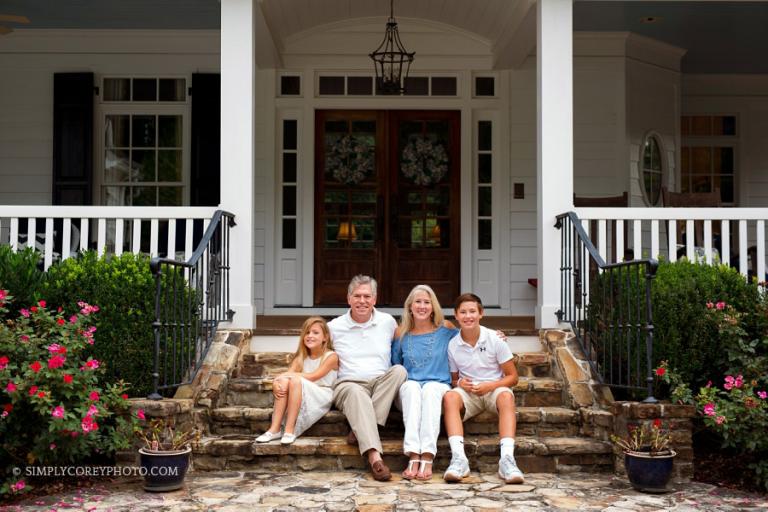 Not long ago it was piano, bugs, and football. This year it is more basketball and football. He had a lot of fun showing me how he could dunk …
and his Auburn bedroom!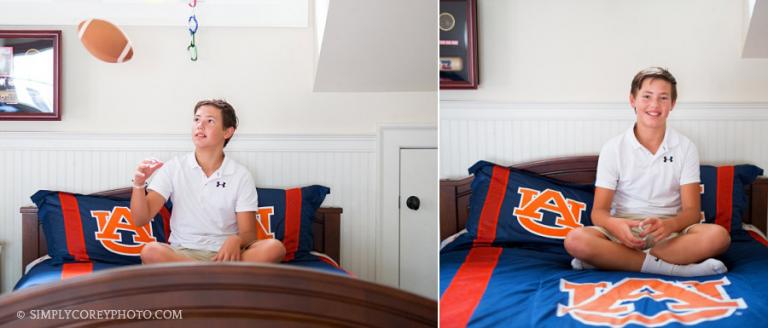 Little sister has grown so much too …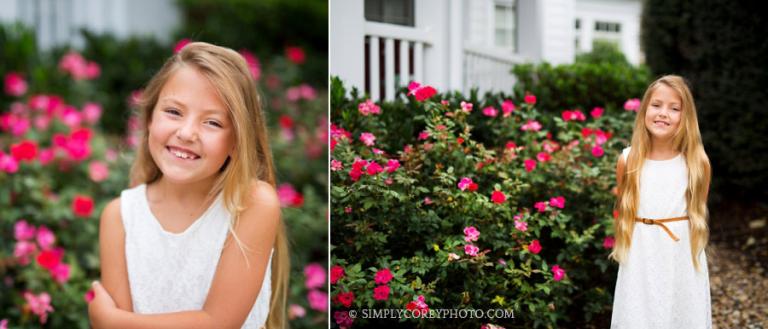 but not too old to jump on her bed! Mom and Dad don't normally allow jumping on the bed, but make an exception when I come to visit!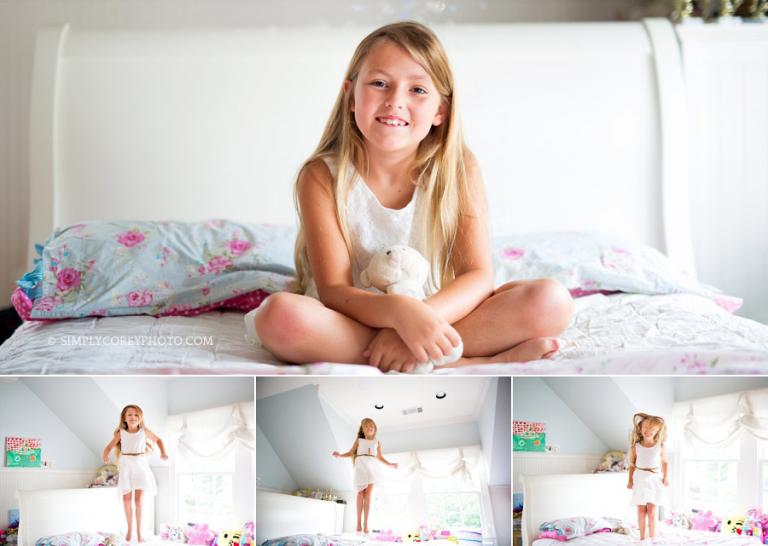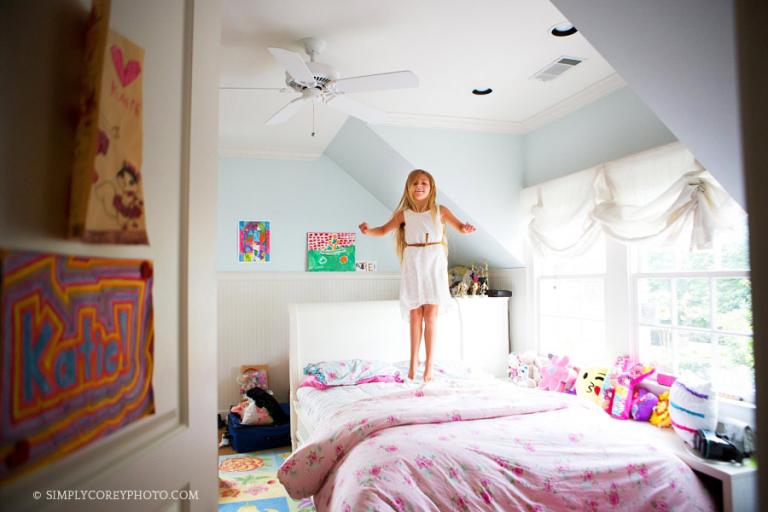 They went to Disney World not long before our session and had been working on putting together the Disney Castle LEGO set! I thought that was an awesome family project – and such a fun way to keep those Disney memories going!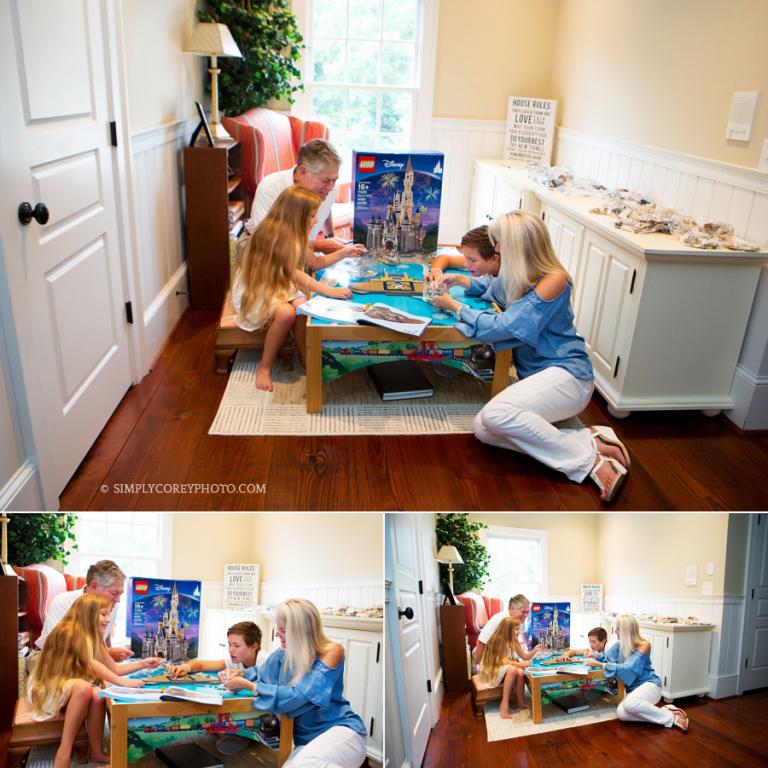 They added a trampoline to their backyard since I had been there last, so we ended the family session with lots of jumping, flipping, and other tricks!Catching them both in midair was so much fun and little sister's hair was amazing as it flew everywhere!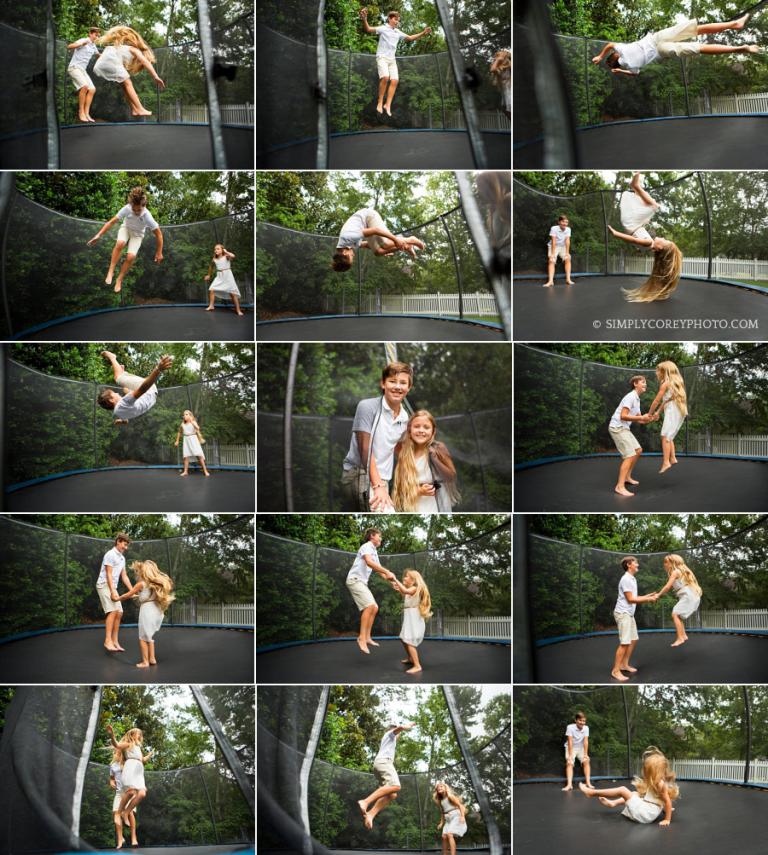 Until next time, H family! It was such a pleasure visiting with you all again!
. . .
MORE ABOUT ATLANTA LIFESTYLE PHOTOGRAPHER, SIMPLY COREY PHOTOGRAPHY:
Simply Corey Photography is located in West Georgia, near Carrollton, Newnan, Douglasville, Villa Rica, and Bremen. I began my photography business in late 2004 and have photographed many babies, children, high school seniors, and families throughout metro Atlanta since then.  Custom portrait sessions may take place at my private outdoor location or the location of your choice within greater Atlanta.
Would you like some more information? I have put together some information together for family and children's portrait sessions with Simply Corey Photography, as well as several other types of portrait sessions. Each link provides examples of my work, what to expect, and starting rates. You may request detailed pricing and my availability by sending me an email!
Be sure to subscribe to the email newsletter! Simply Corey Photography sends out exclusive photography specials, mini session announcements, and other news from time to time.
I would also love for you to connect with Simply Corey Photography on Facebook and Instagram! And "What to Wear" inspiration for your upcoming portrait sessions can be found on the Simply Corey Photography Pinterest boards.