Merry Christmas, everyone! Santa Claus spent some time with Simply Corey Photography back in November and here are just a few of my favorites! These visits with Santa are my favorite mini sessions I do all year. It is such a magical time for the kids, the parents, and of course, Santa! You won't want to miss them next year! Sign up for the email newsletter, or follow Simply Corey Photography on Facebook or Instagram for mini session announcements!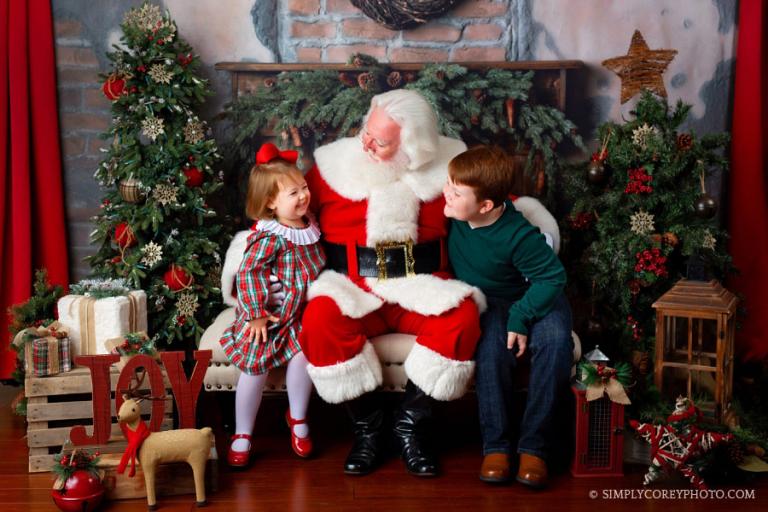 These two may be a little happy to see Santa. Love those smiles and silly faces!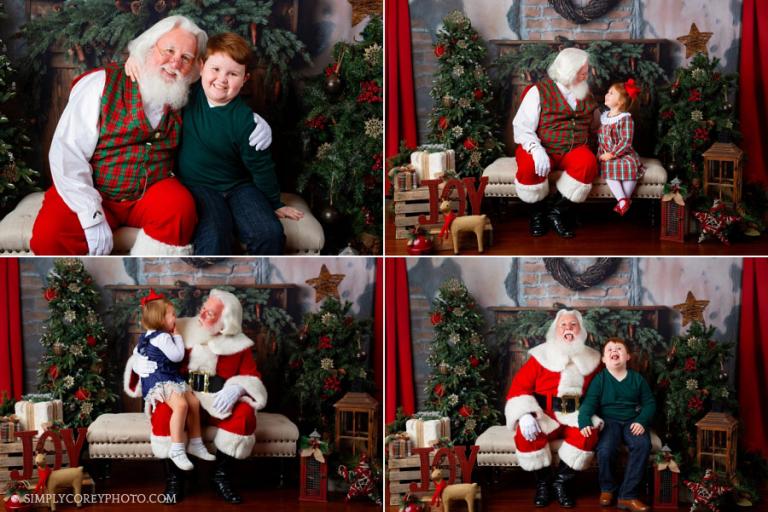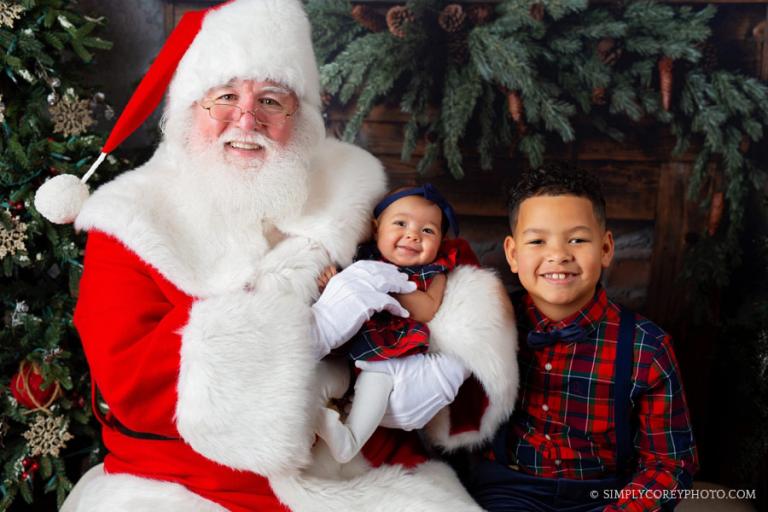 just look at the smiles on this sweet baby girl! Just two months old and so happy to see Santa! Her big brother has been coming since he was a baby, and I can't wait to see her grow up too!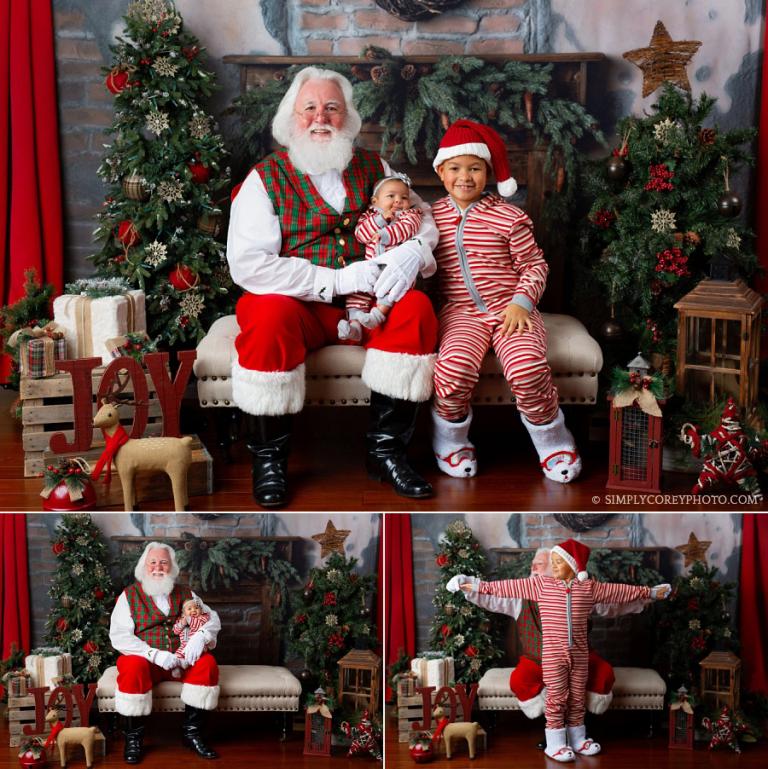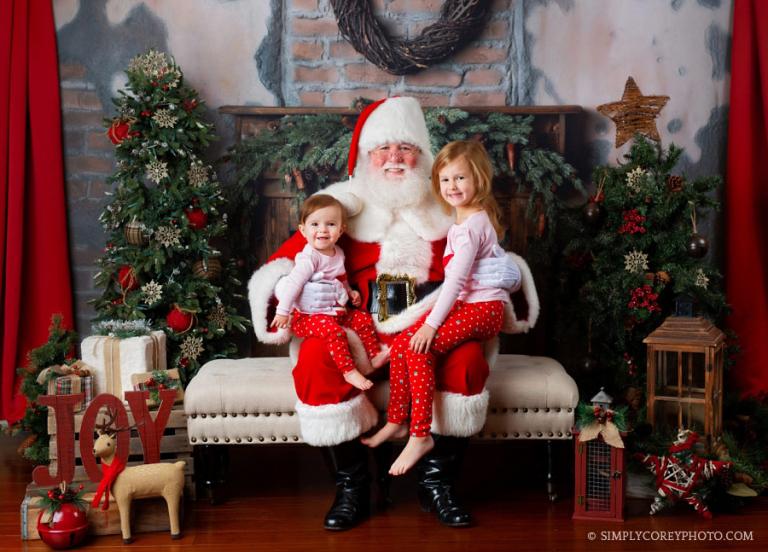 This was baby sister's first time to see Santa, and she did so much better than her older sister did when she was a baby! Ha! Pretty sure it was the help of her awesome big sister though. ♥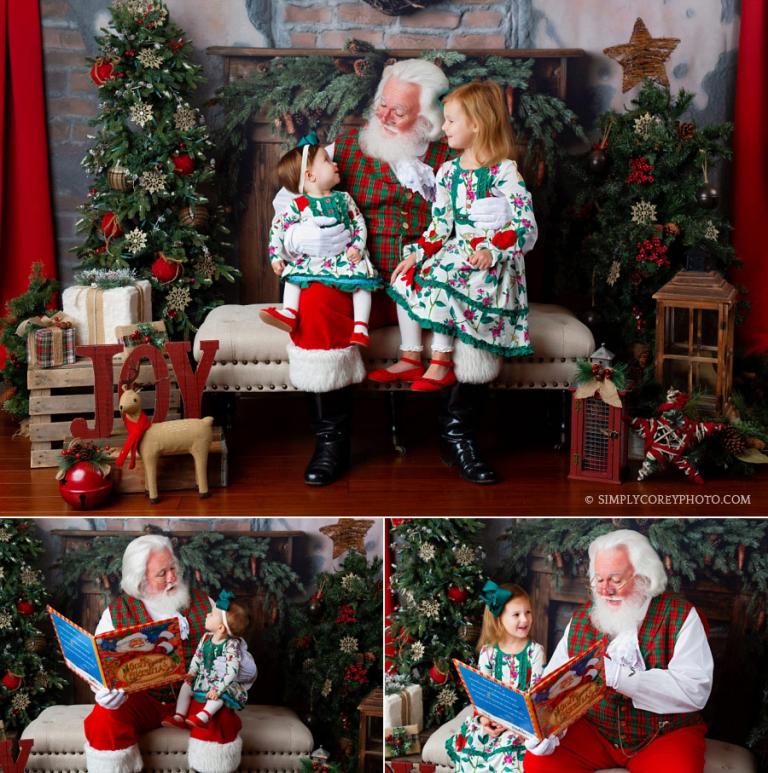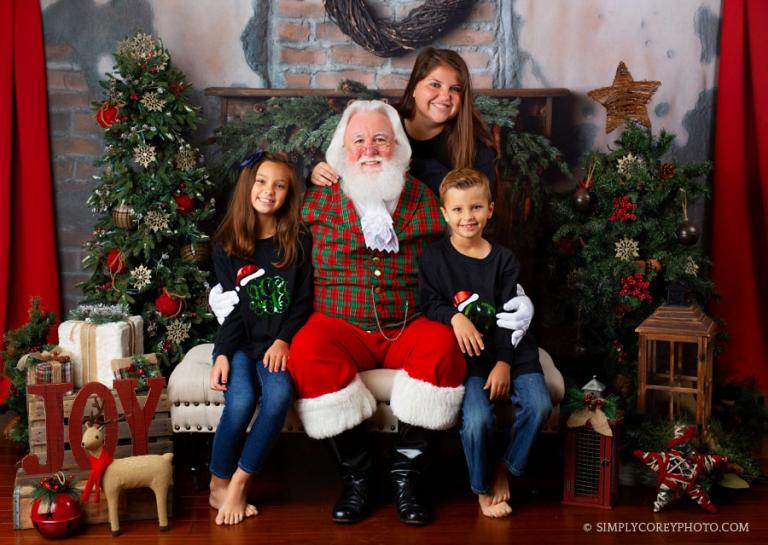 I love that big sister was able to come home from college to visit Santa with her younger siblings again!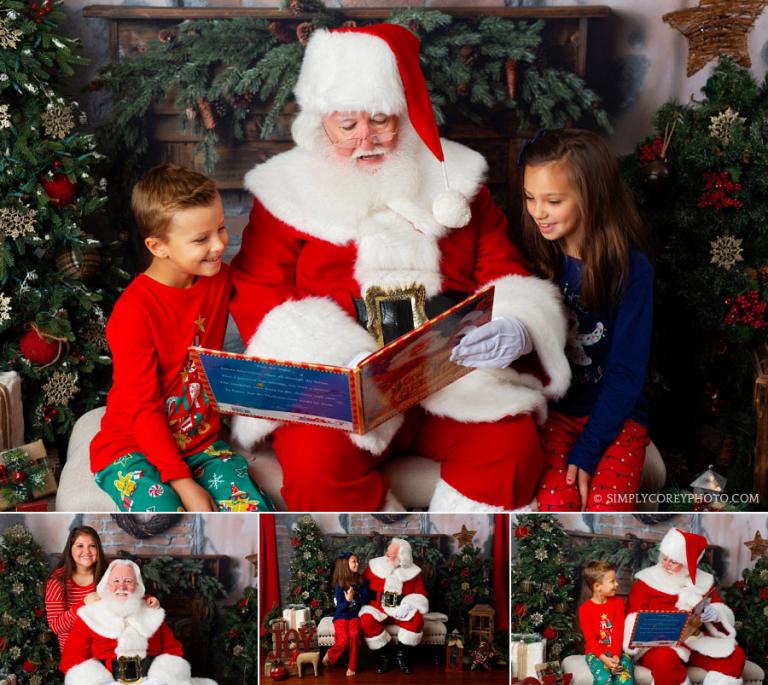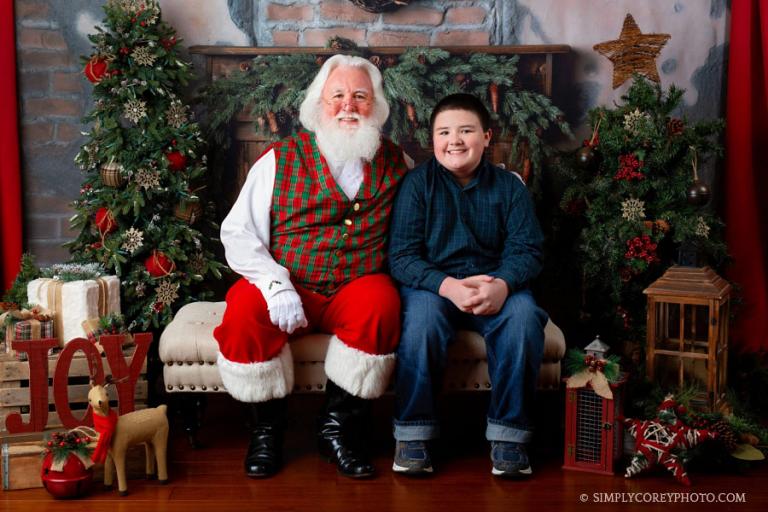 I always love when I can get that great smile out of this sweet young man!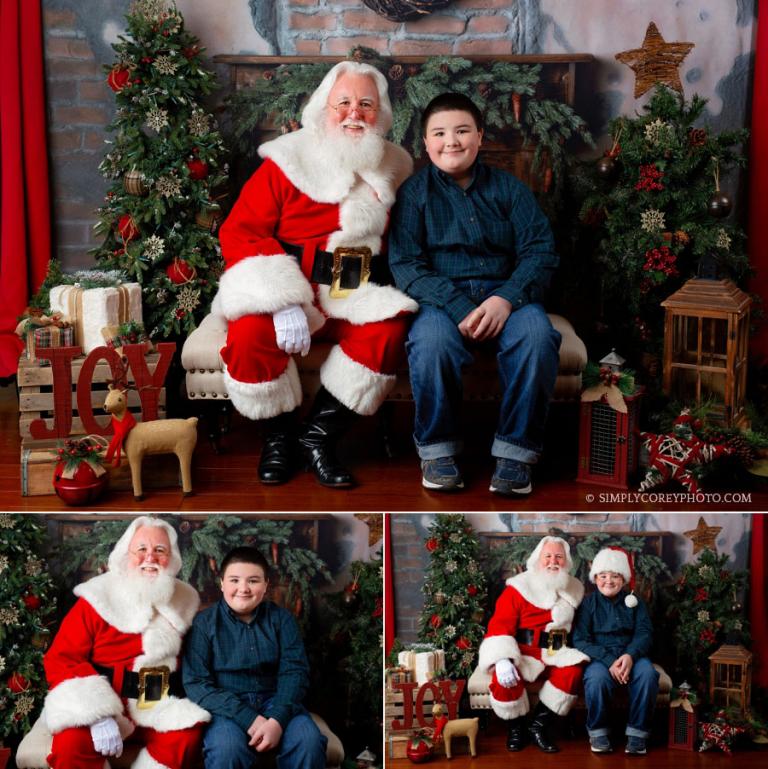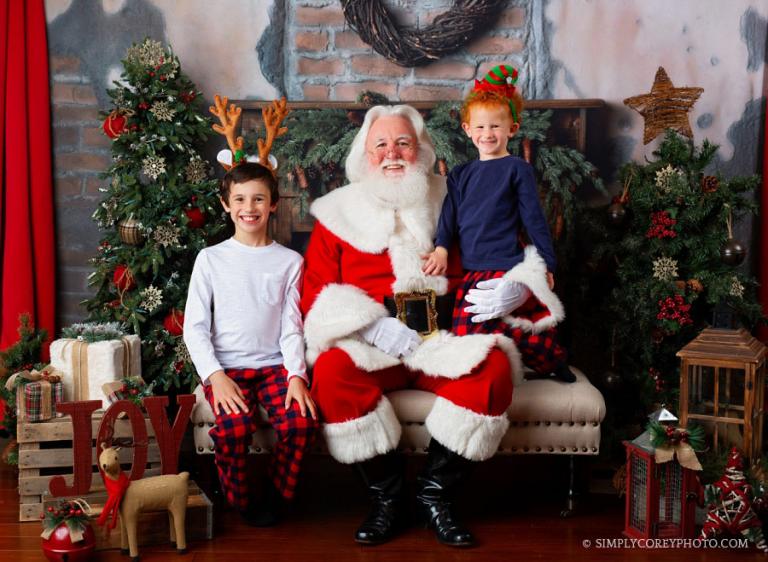 Another success story of loving Santa after being super shy in years before! There was no problem at all this year! Just look at those cuddles!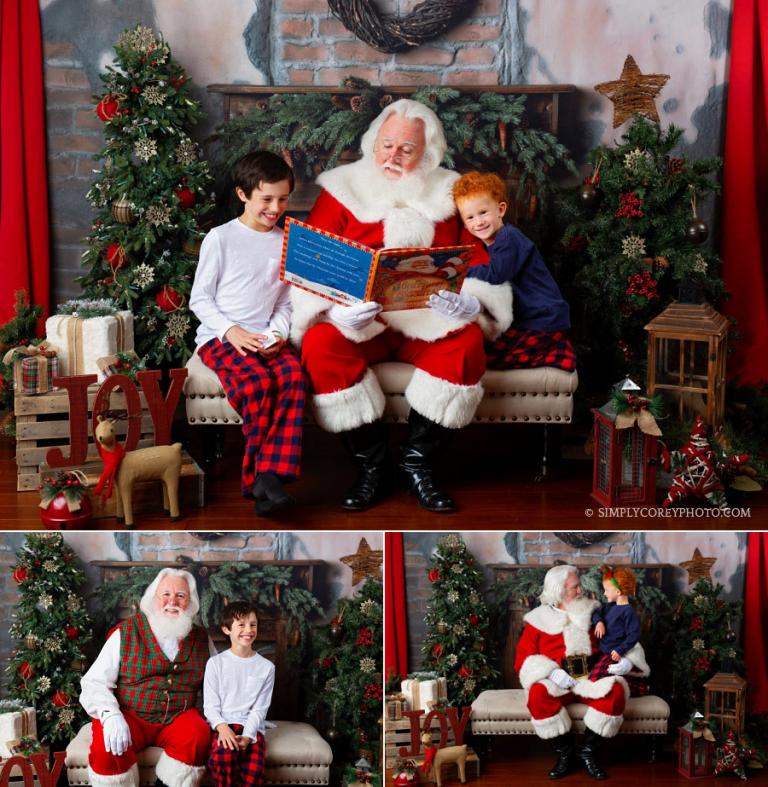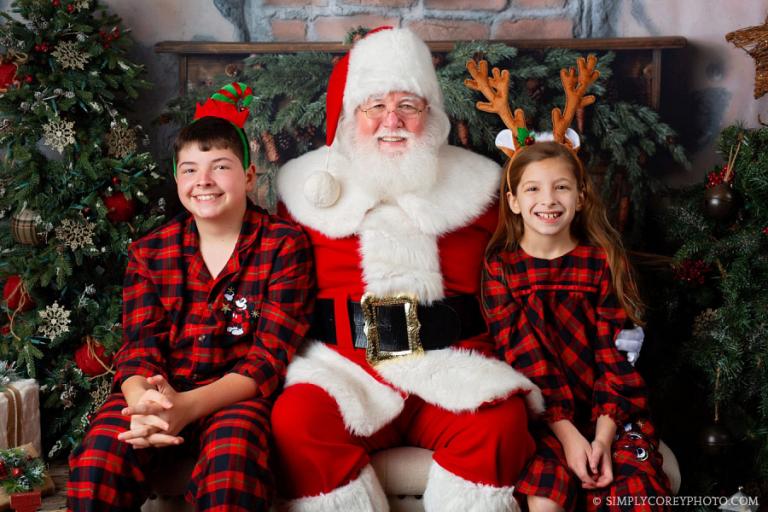 Mr. H is still working on warming up to the big man in red. Maybe next year will be his year!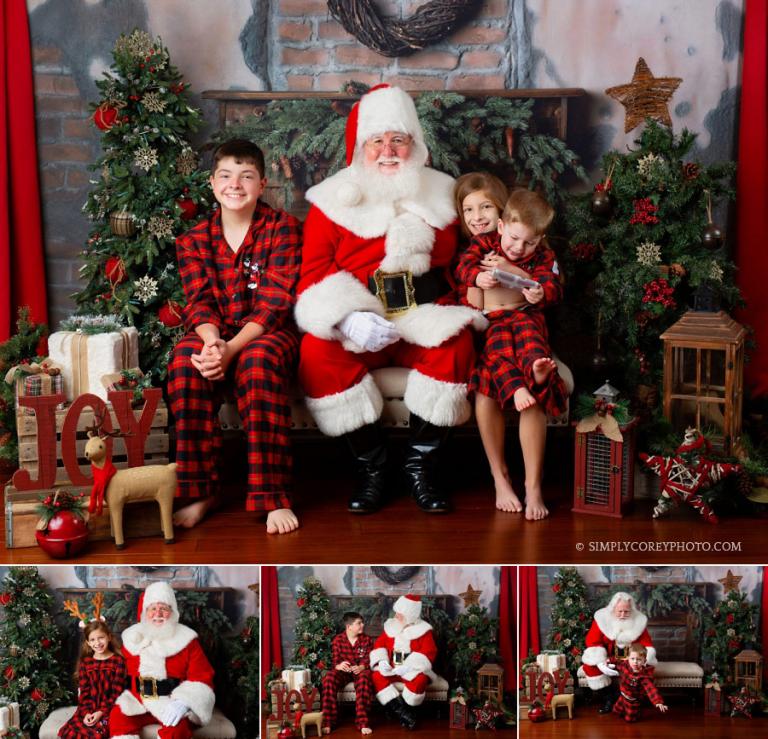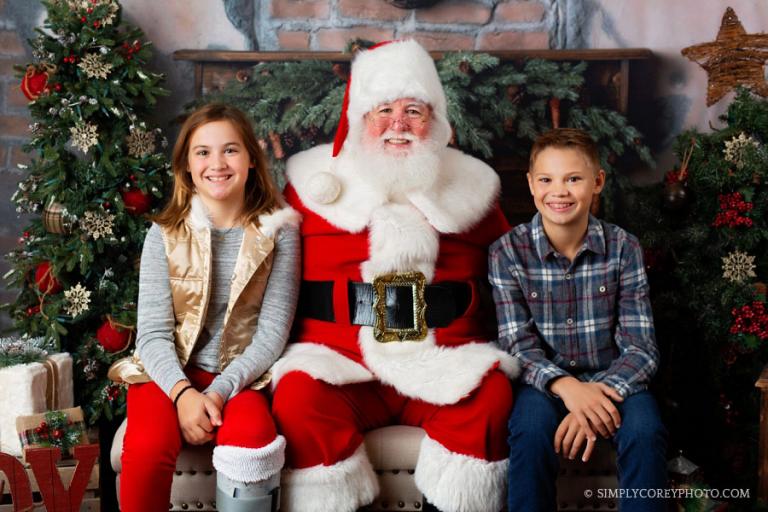 These two have been coming to see Santa every year since they were itty bitty. It's been so awesome to see them grow up … and hear how there Christmas lists have changed! Ha!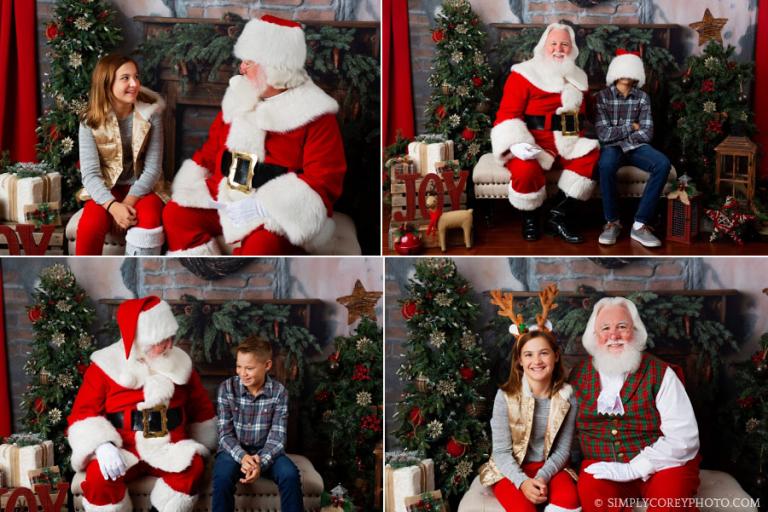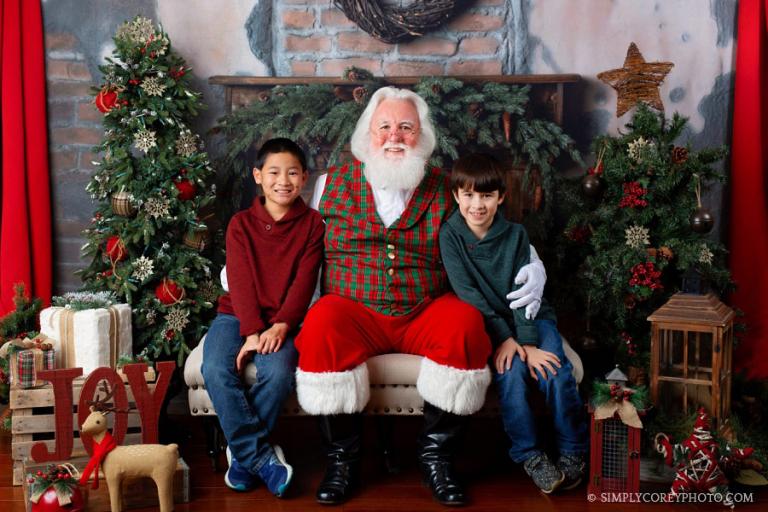 These two were a lot less shy this year too! I love that they brought their Grinch and Max the Dog stuffed animals along for their photos!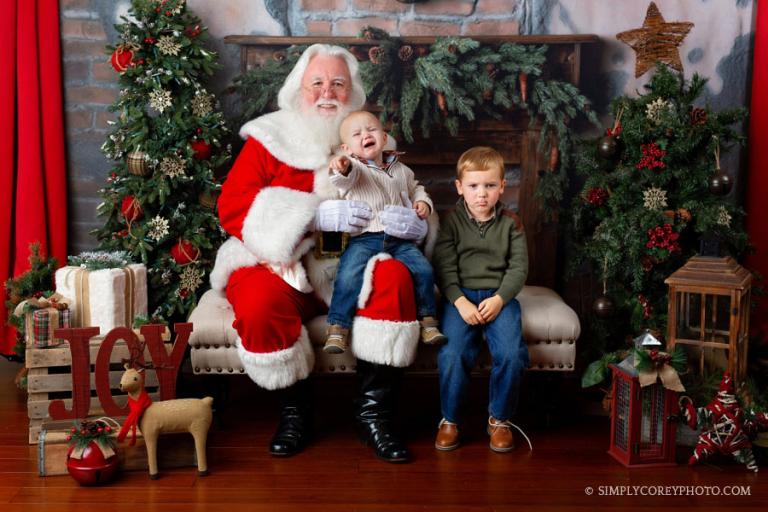 Their cousins were a little less excited about seeing Santa, but they eventually warmed up! Canday canes work wonders …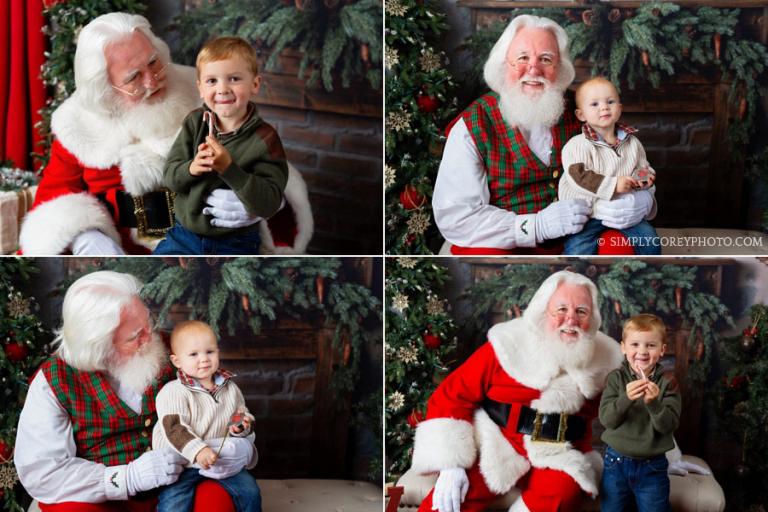 And finally, some of my own little guy! Santa has known him since he was a baby, and I love that I have photos of them together since he was teeny tiny! Every year he seems to enjoy his visits with Santa a little bit more. I don't think he told him one thing he wants for Christmas, but they thumb wrestled and discussed Albert Einstein, Marie Curie, and Isaac Newton in detail. ♥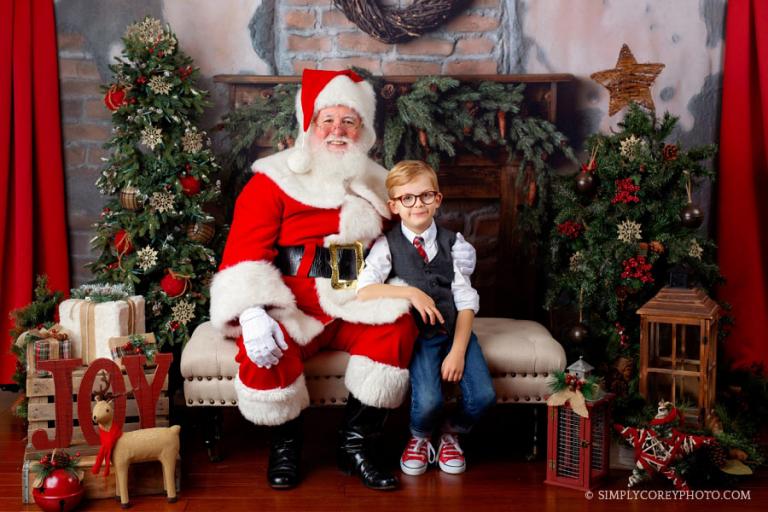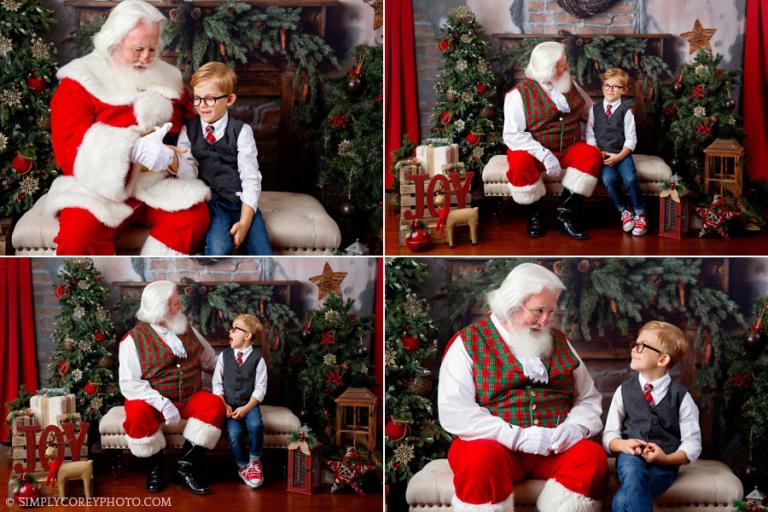 . . .
More About Atlanta Santa Claus Mini Sessions and Simply Corey Photography:
Mini sessions with Santa Claus and Simply Corey Photography are held annually in Douglasville the first weekend of November. A variety of Christmas and holiday-themed mini sessions without Santa will also take place, as well as other seasonal and themed mini sessions throughout the year. Be sure to sign up to receive the email newsletter, check back on the blog, or follow Simply Corey Photography on Facebook and Instagram for mini session announcements!
Simply Corey Photography is located west of Atlanta, in the middle of Douglasville, Villa Rica, Newnan, Carrollton, and Bremen. I opened my photography business in late 2004 and have photographed many babies, children, and families throughout metro Atlanta since then.  Custom portrait sessions are available at my private outdoor location or the location of your choice within greater Atlanta.
Want more information? I have put some together for family and children's portrait sessions, as well as several other types of portrait sessions. Each link provides examples of my work, what to expect, and starting rates. You may request detailed pricing and my availability by sending me an email!