Shamika and Elton have been married for a few years but they came to me for engagement-style pictures of themselves as a couple. I love that we even included a few with their sweet little boy at the end of our time together! It doesn't have to be your engagement or wedding to celebrate your love with a portrait session for you and your spouse. Pictures commemorating your relationship are so important and will be cherished for years to come by you and even your children. I highly recommend portrait sessions for couples to showcase your love for each other "just because". It would even make a lovely anniversary tradition! I was so happy to capture these memories for this couple in love.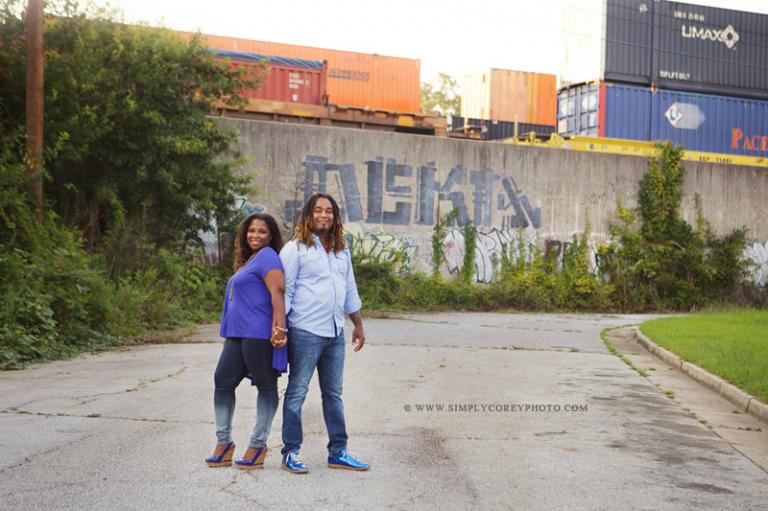 They both had the most awesome blue shoes!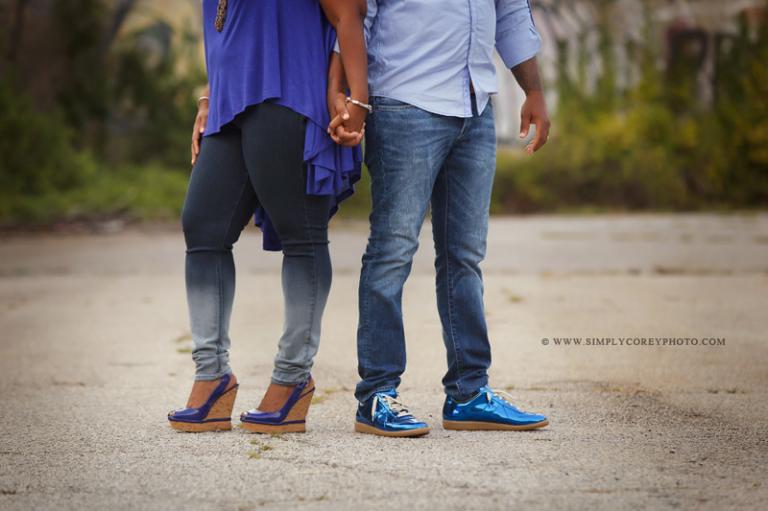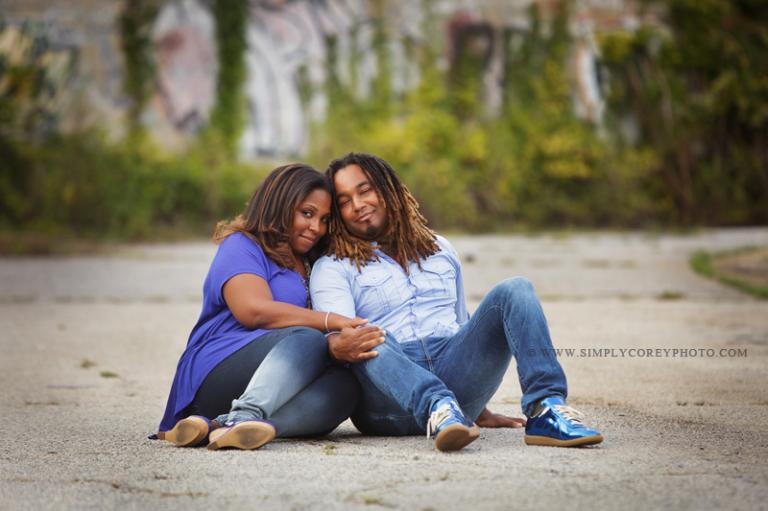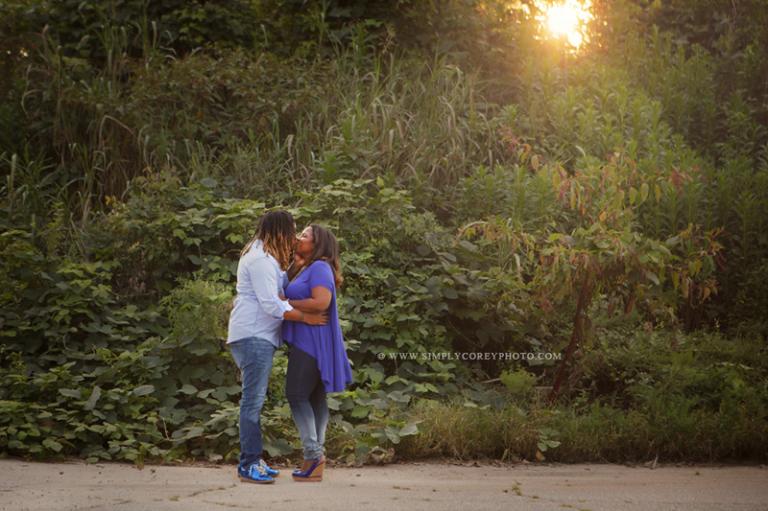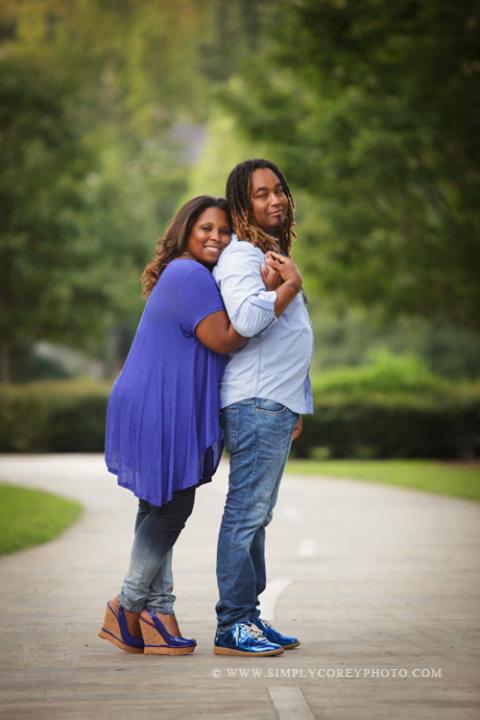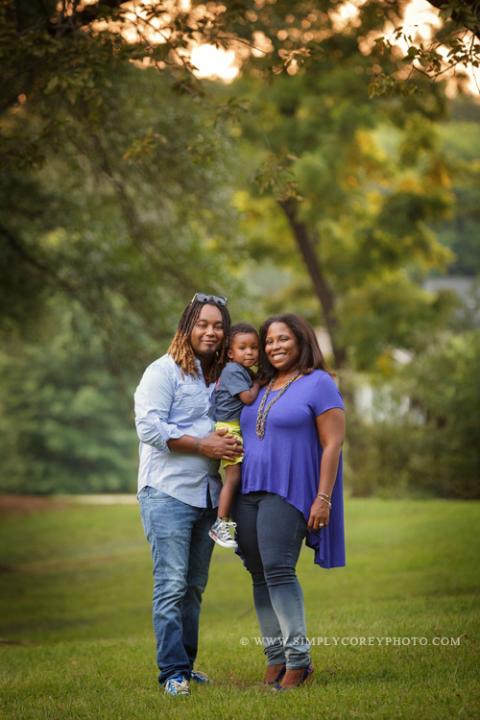 . . .
MORE ABOUT ATLANTA ENGAGEMENT PHOTOGRAPHER, SIMPLY COREY PHOTOGRAPHY:
Simply Corey Photography is located in West Georgia, near Villa Rica, Bremen, Douglasville, Carrollton, and Newnan. I began my photography business in late 2004 and have photographed many couples, engagements, anniversary sessions, and weddings throughout metro Atlanta since then.  Custom portrait sessions may take place at my private outdoor location or the location of your choice within greater Atlanta.
Would you like some more information? I have put together some information together for couples and weddings with Simply Corey Photography, as well as several other types of portrait sessions. Each link provides examples of my work, what to expect, and starting rates. You may request detailed pricing and my availability by sending me an email!
Be sure to subscribe to the email newsletter! Simply Corey Photography sends out exclusive photography specials, mini session announcements, and other news from time to time.
I would also love for you to connect with Simply Corey Photography on Facebook and Instagram! And "What to Wear" inspiration for your upcoming portrait sessions, as well as a variety of wedding planning tips, can be found on the Simply Corey Photography Pinterest boards.