I recently shared this mama's maternity session, and now here is her beautiful baby girl – Hadassah. Her name was given to her mama way before she was even pregnant. It was the name Queen Esther was born with and means compassion. ♥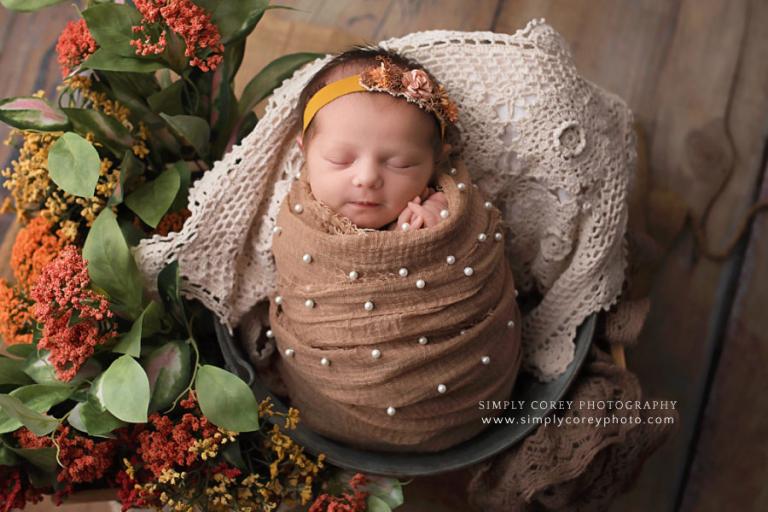 Her mama and grandma warned me before her session that she was a very opinionated girl (aka fussy), but this little one slept perfect for me!
She even held a little teddy bear! ♥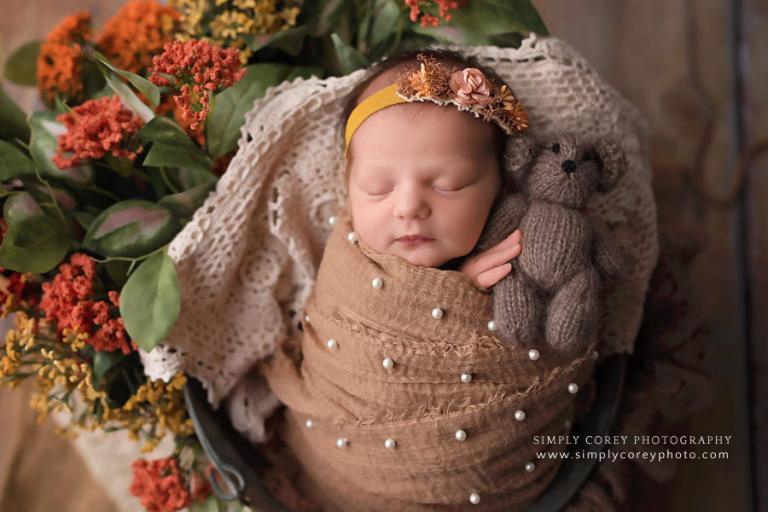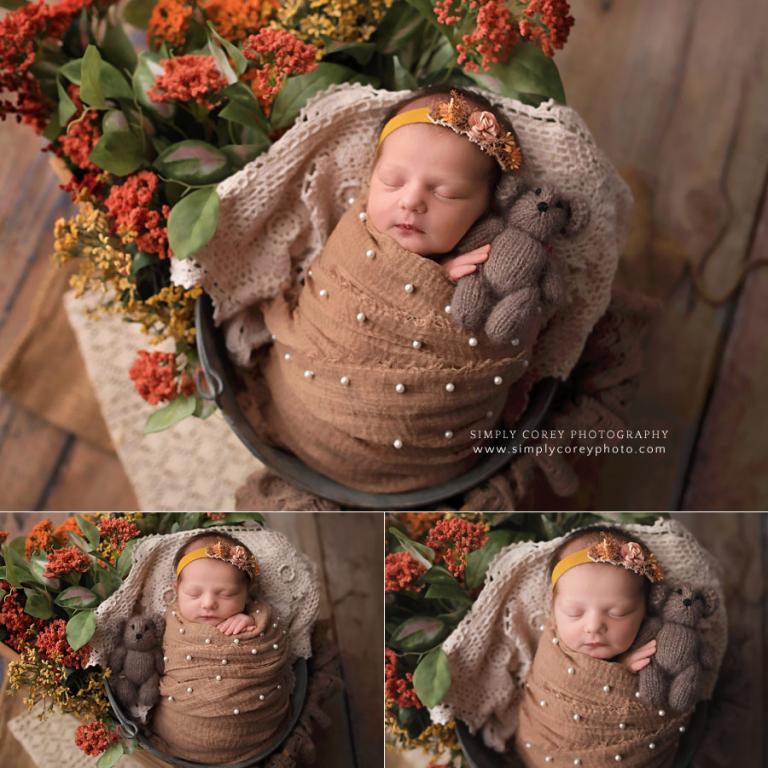 She woke up for a few awake shots …
But soon fell back asleep – and even gave me a sweet little smile!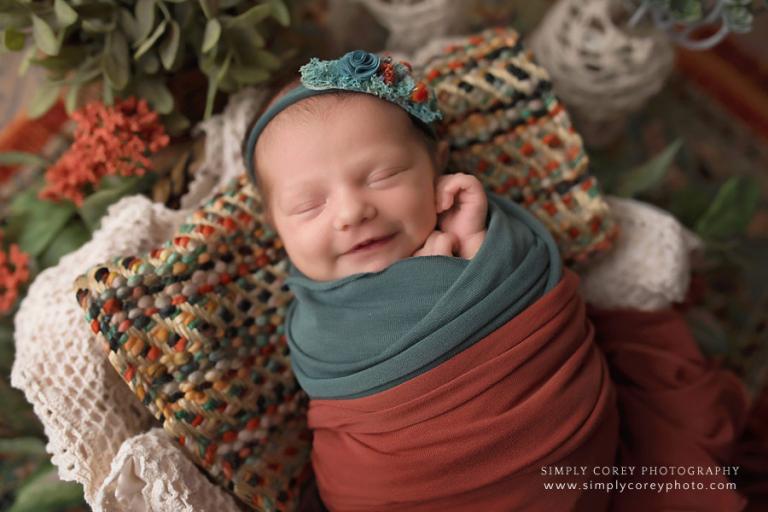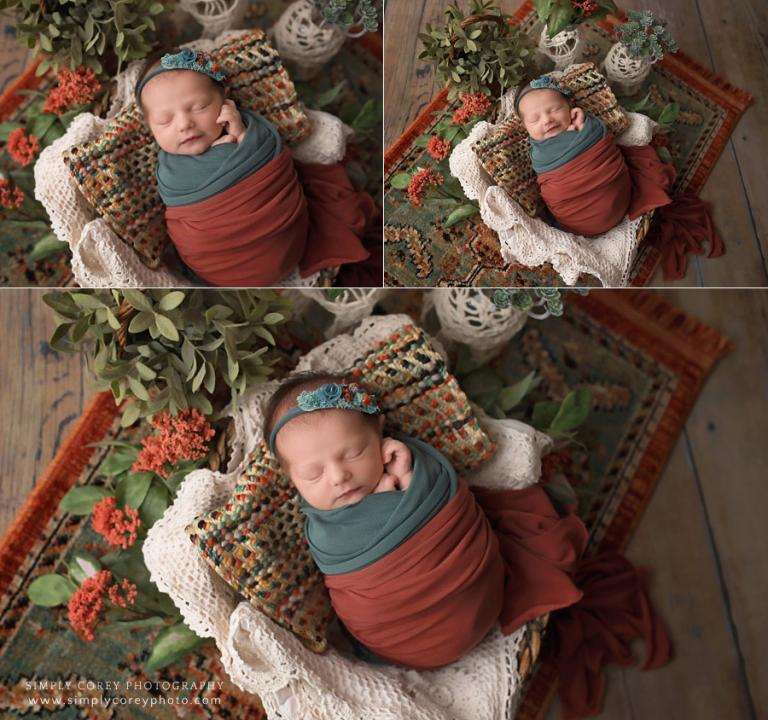 After the fall colored boho sets, we did a few that were a little more personal. The one in purple was done on a quilt that mom's grandma had made before she passed away. ♥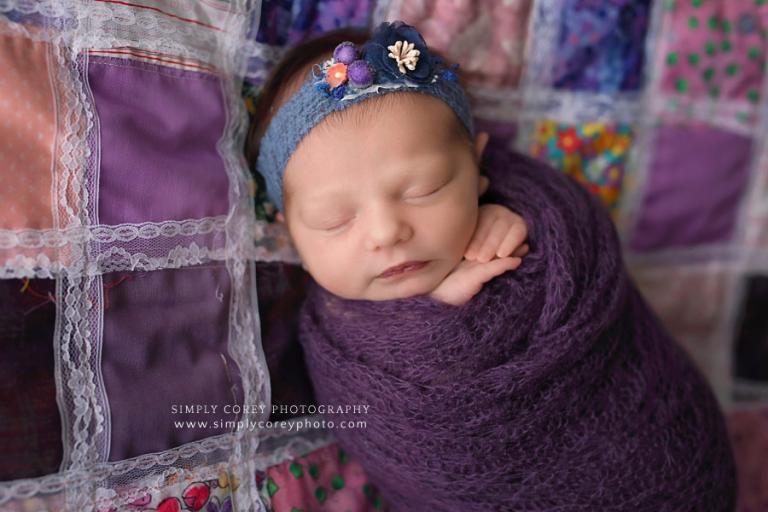 And then I had to suck it up and photograph her in this Alabama Crimson Tide scarf her mom brought. I only gave her a hard time because my daughter went to UGA. Ha!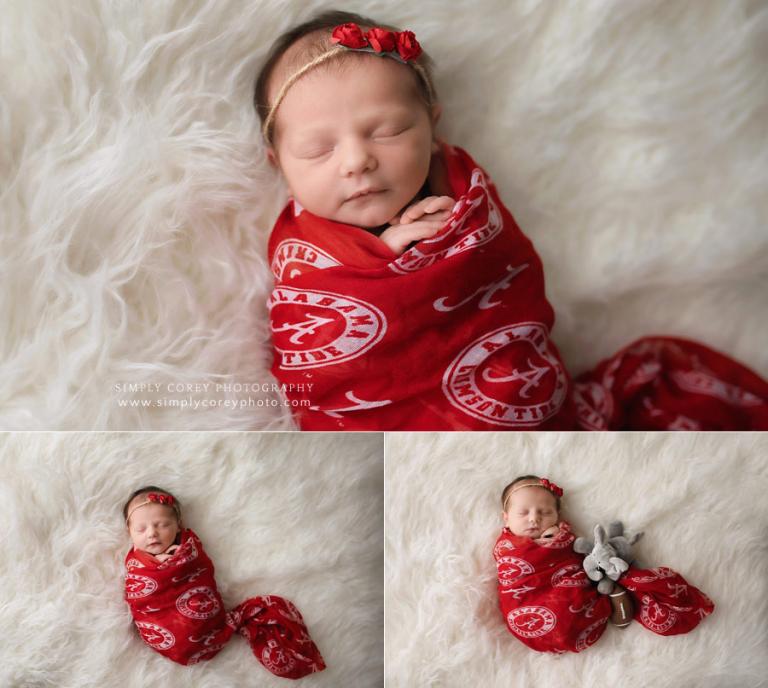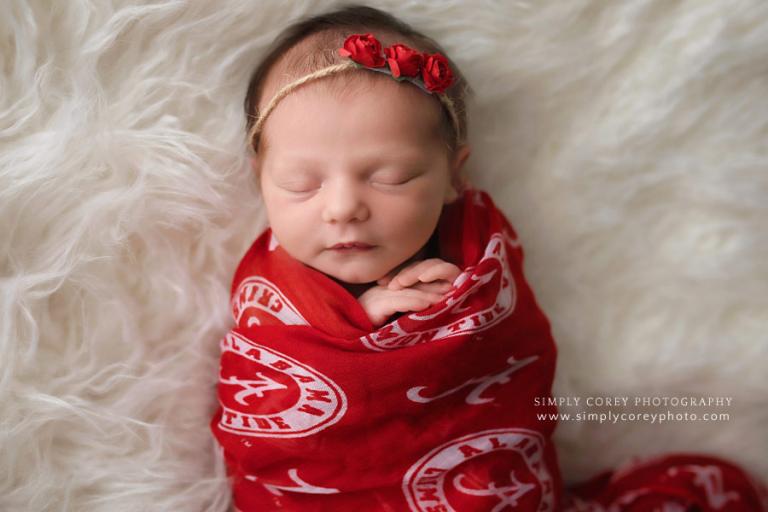 Her mama also loves cows, so I surprised her by including this cute little cow in Haddie's photos!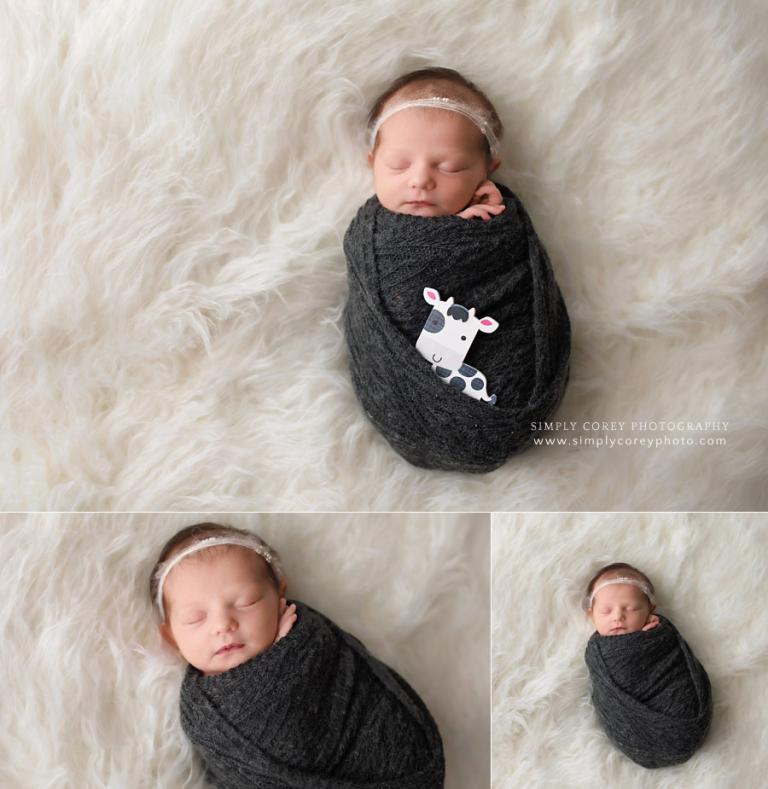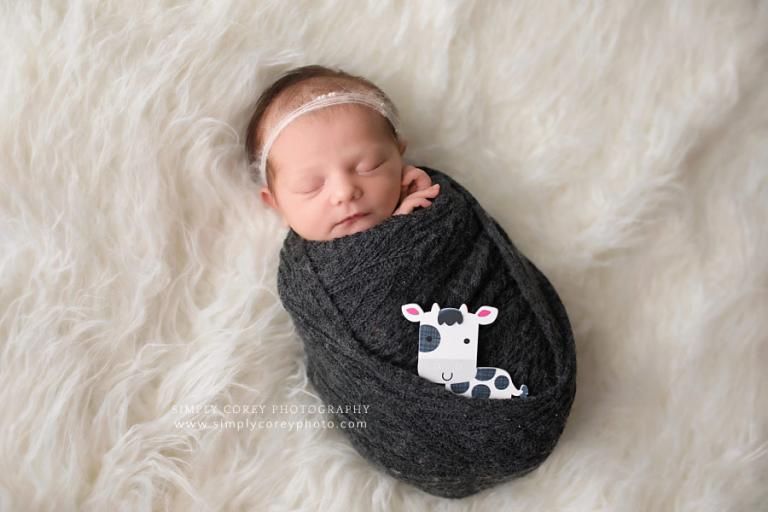 We finished the session with a few photos of this awesome mama and her little beauty …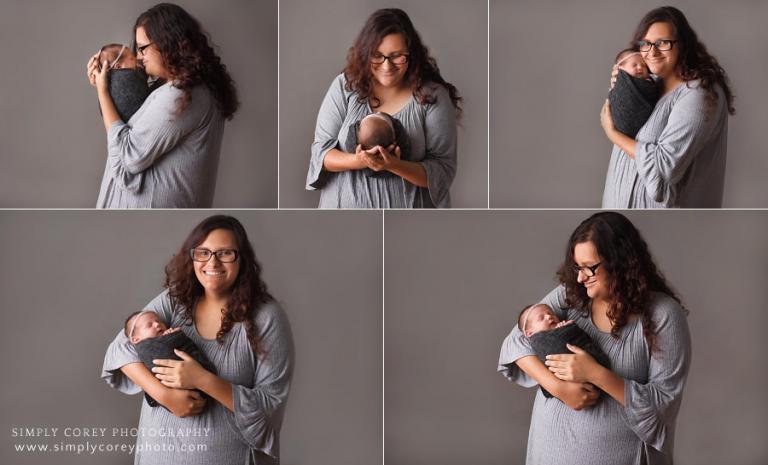 And then three generations together … baby girl, her mama, and her wonderful Lita. ♥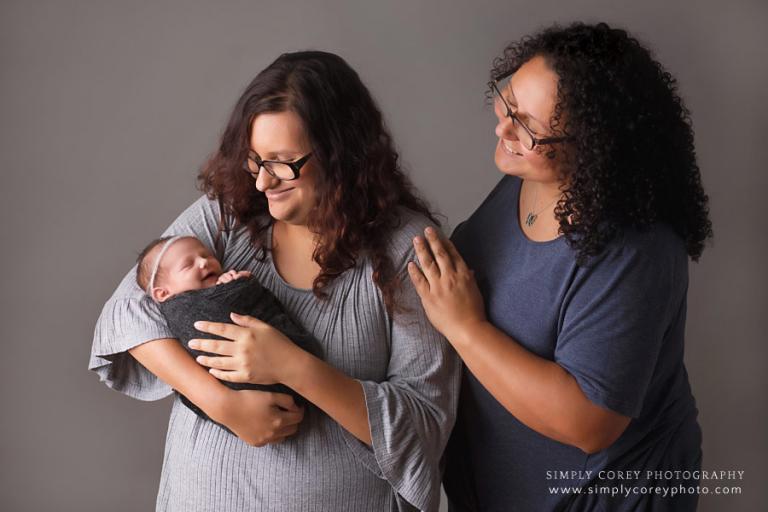 . . .
More About West Georgia Newborn Photographer, Simply Corey Photography:
Simply Corey Photography is located in west of Atlanta, near Carrollton, Douglasville, Villa Rica, Newnan, and Dallas, Georgia. I have been a professional photographer for more than 16 years, and have photographed a great number of maternity, newborn, and baby milestone sessions for families throughout greater Atlanta.
Newborn sessions may be held in the studio or in your metro Atlanta home. These sessions are best held when your new baby is between five days and three weeks old. Maternity sessions are also available and recommended between 30 and 36 weeks. You're welcome to request detailed pricing and my availability by using the form on my contact page.
Members of my VIP Facebook Group and subscribers to my email newsletter are the first to receive announcements for exclusive photography specials, mini session announcements, and other news from time to time. I'd also love for you to follow Simply Corey Photography on Facebook and Instagram!