I have photographed these beautiful kiddos several times throughout the last 10 years or so. Their mom was pregnant with the youngest during our first session together! I think this session is my favorite though. The family recently bought some property with this amazing barn on it and had me come photograph the kids while they were tending to the house site! What awesome memories for them. The start of something new! ♥
The kids and I had a blast taking pictures all around the barn and some other areas of the property. I guided them in some posing, but as you can see, I let them choose some poses of their own. Lots of laughter and tons of fun happened that evening!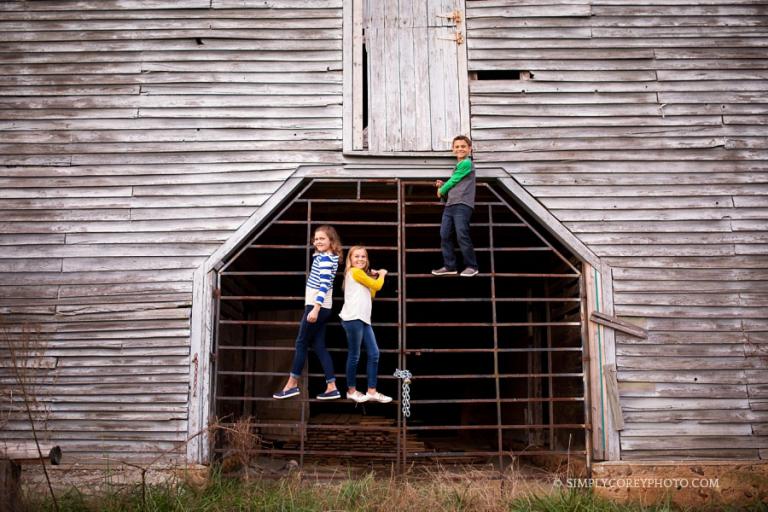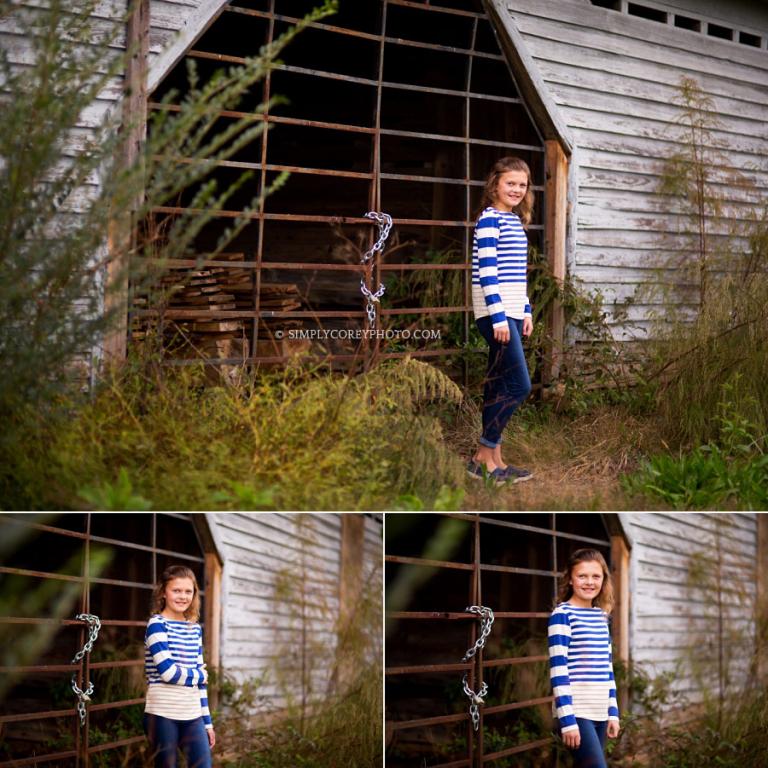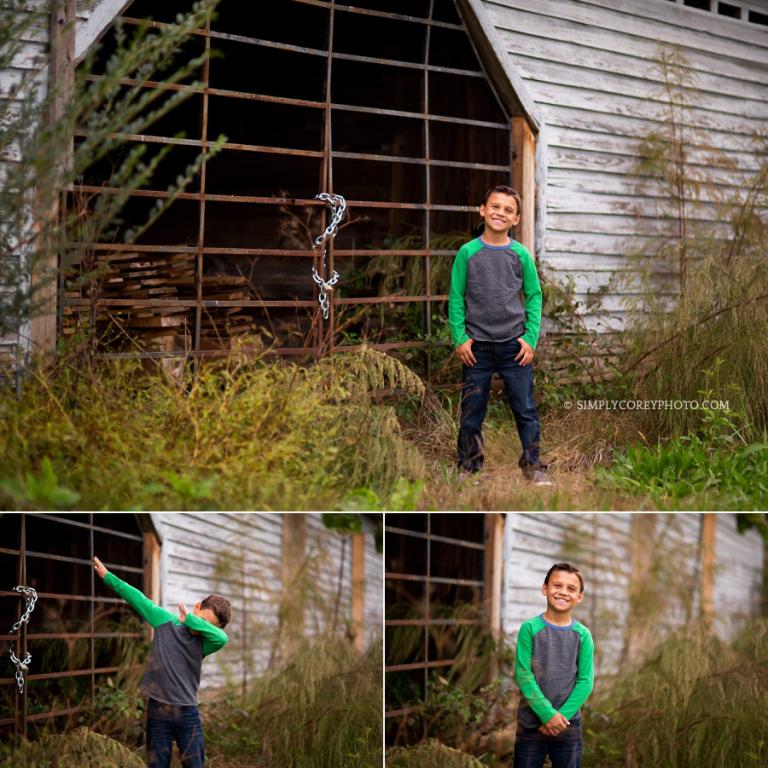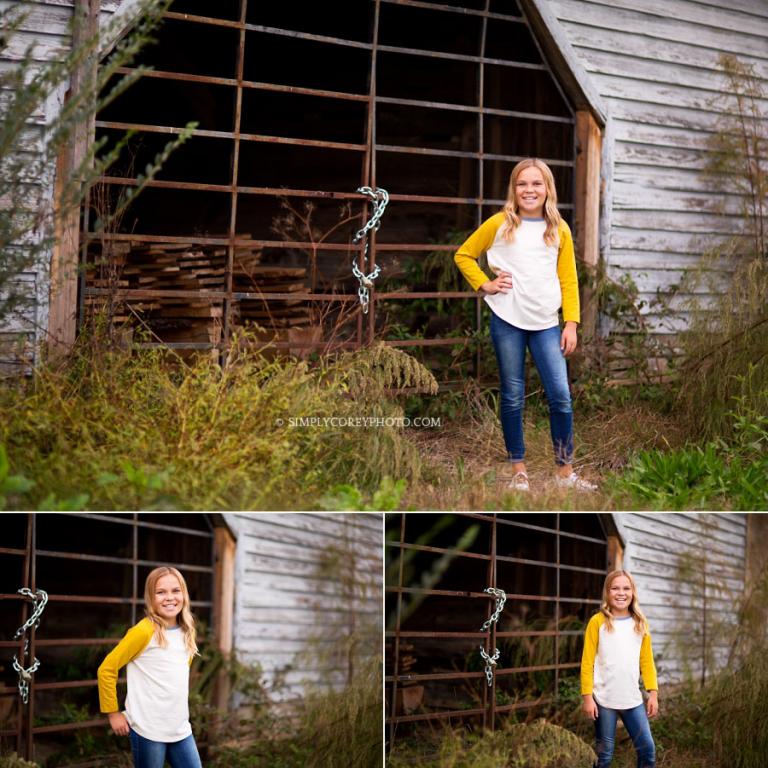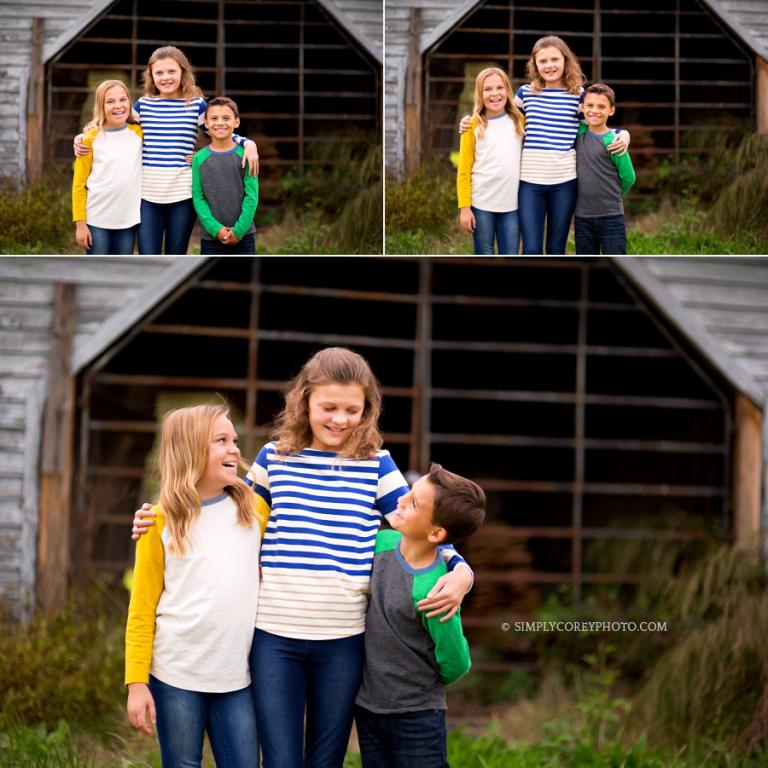 I'm pretty sure I loved everything about their old barn, but I was so excited to see this red door! Such a great pop of color to go along with the primary colors they were all wearing!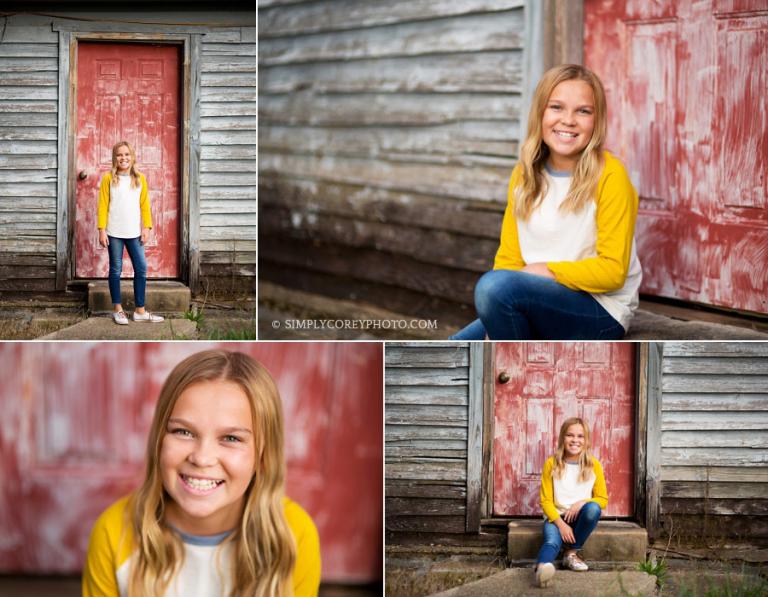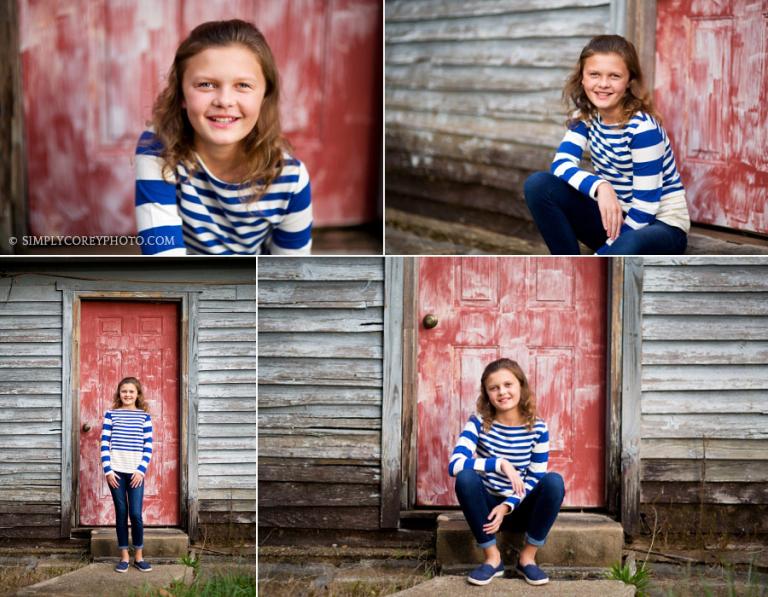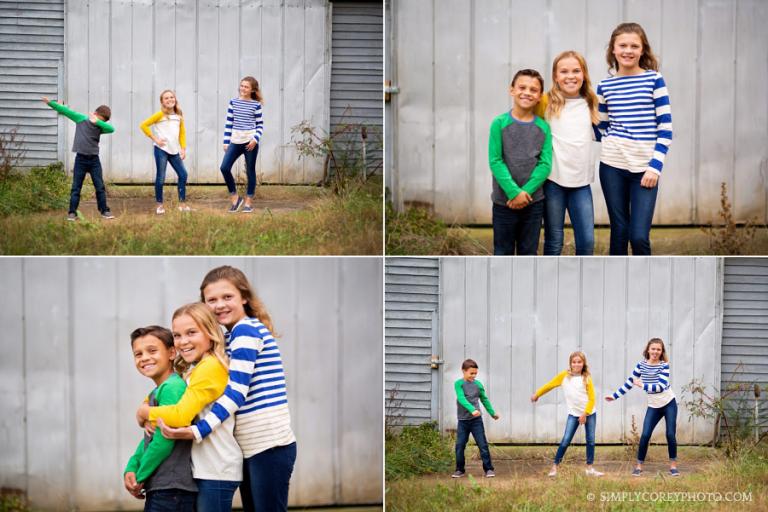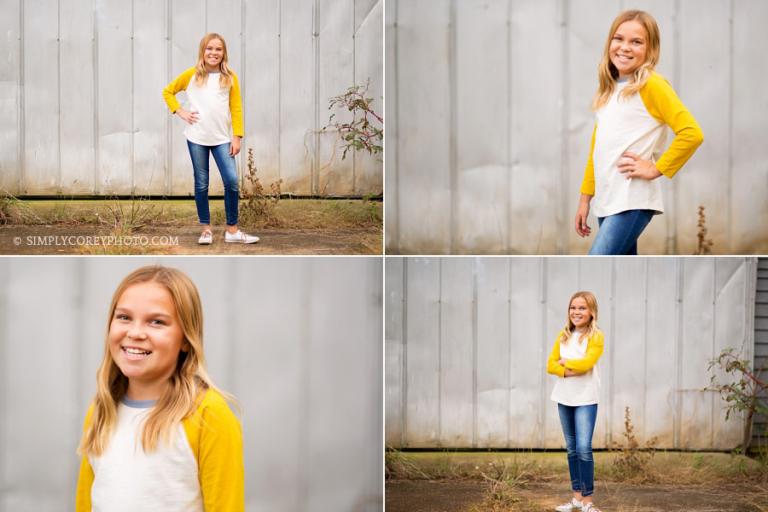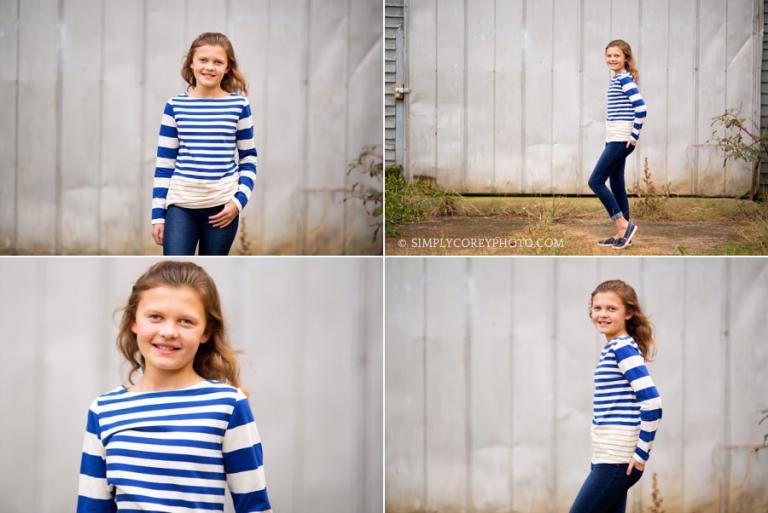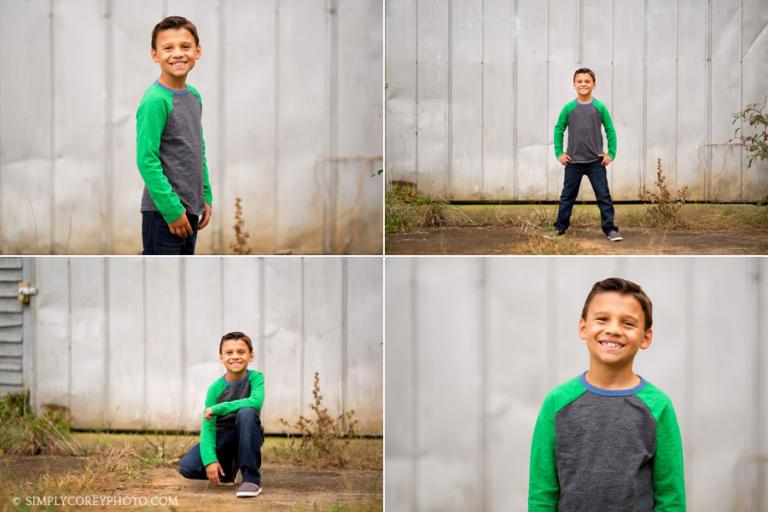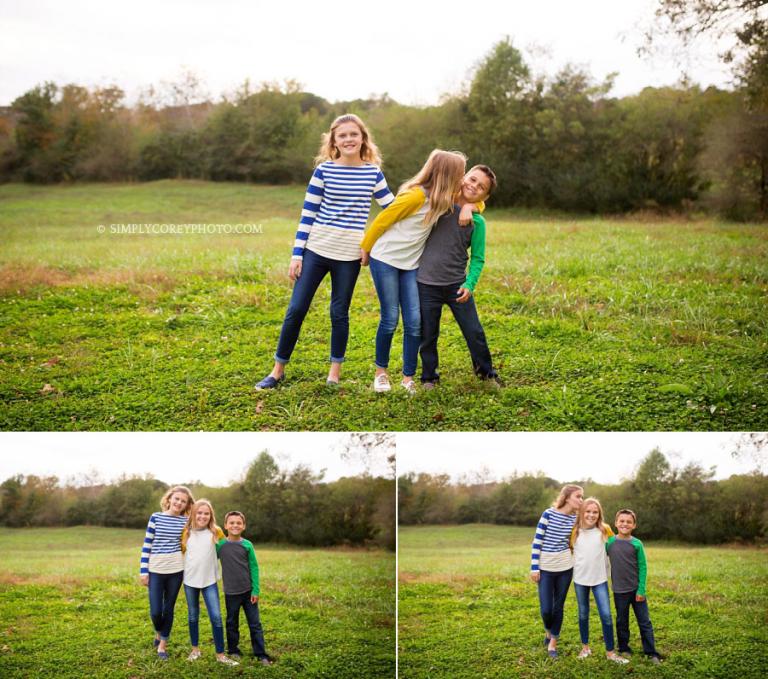 All three of these siblings are so sweet – and they all have the best smiles!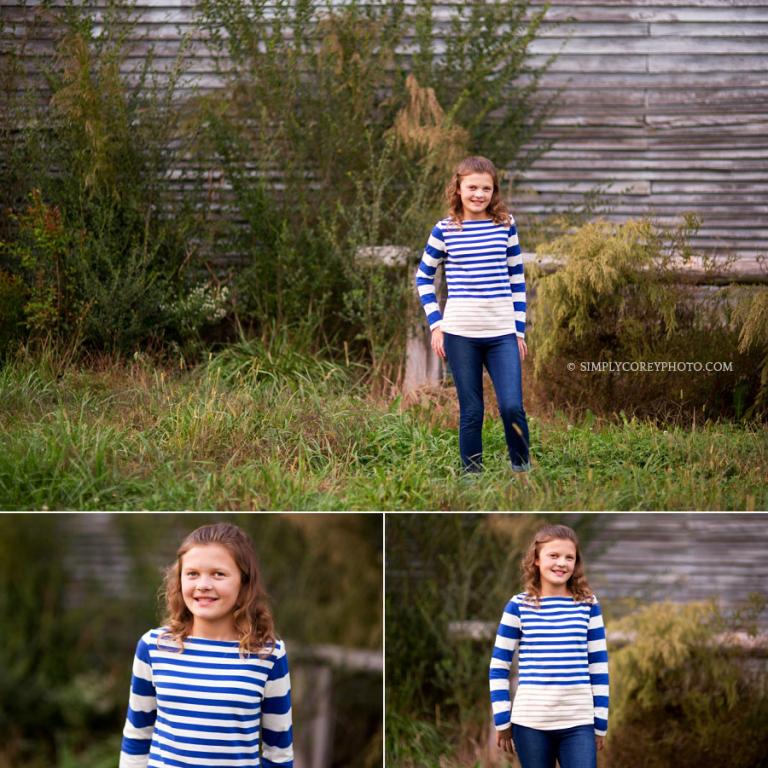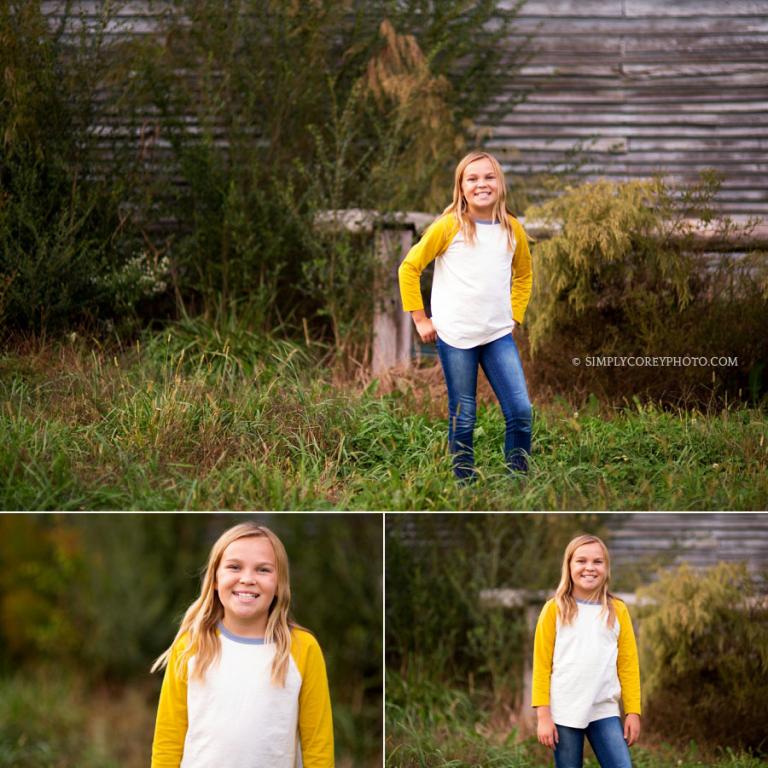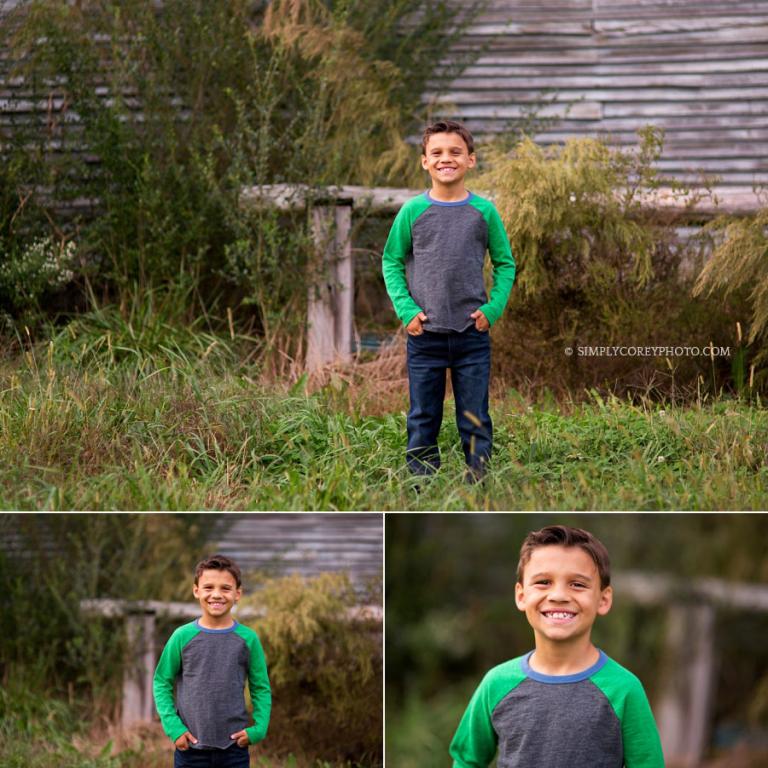 Did I mention that we had fun? ♥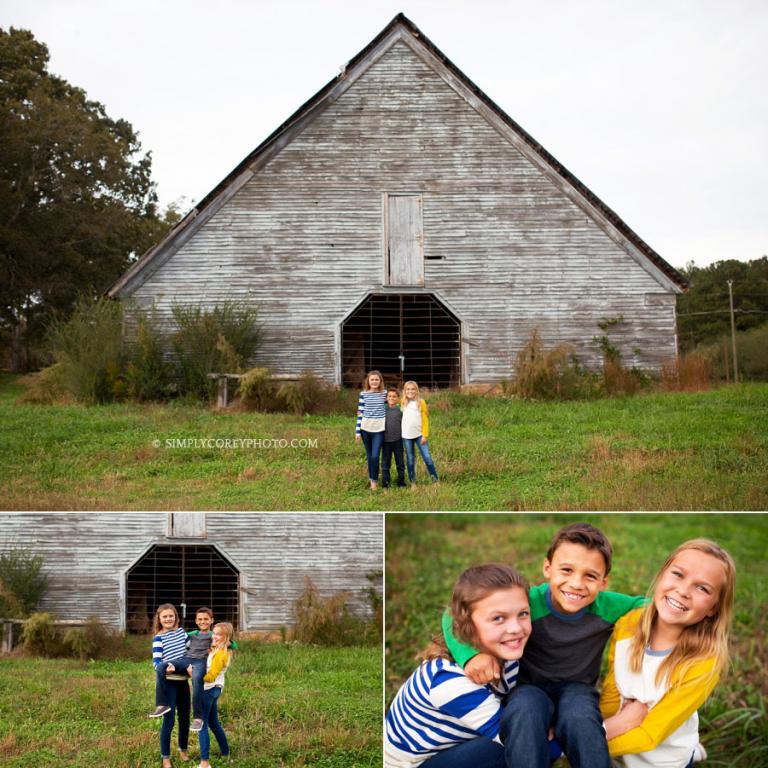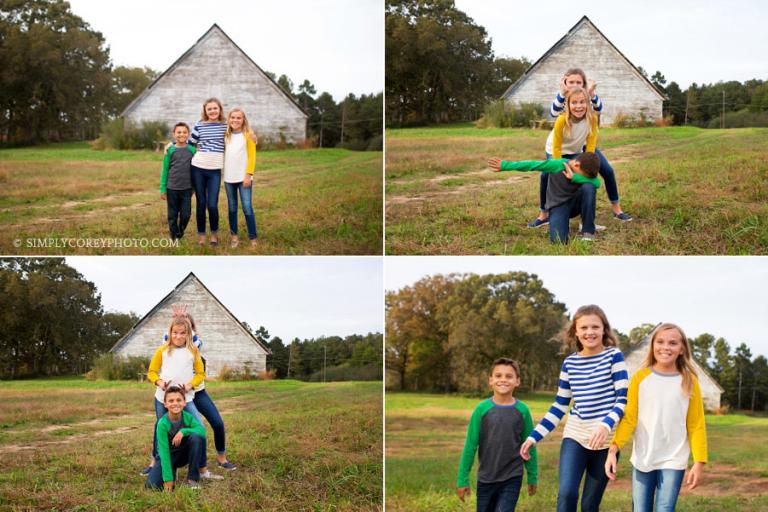 It was so great to see you all again, M Family! I can't wait to visit you again when your new home is ready! ♥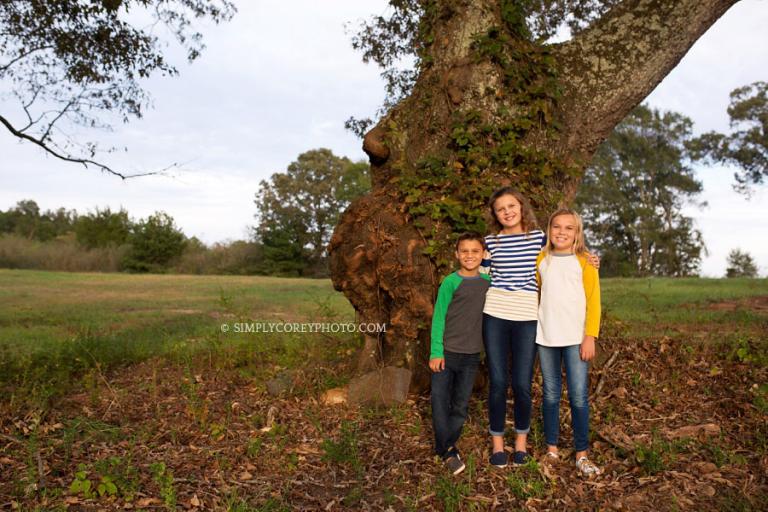 . . .
MORE ABOUT ATLANTA FAMILY PHOTOGRAPHER, SIMPLY COREY PHOTOGRAPHY:
Simply Corey Photography is located in West Georgia, near Carrollton, Newnan, Douglasville, Villa Rica, and Bremen. I began my photography business in late 2004 and have photographed many babies, children, and families throughout metro Atlanta since then.  Custom portrait sessions may take place at my private outdoor location or the location of your choice within greater Atlanta.
Would you like some more information? I have put together some information together for family and children's portrait sessions with Simply Corey Photography, as well as several other types of portrait sessions. Each link provides examples of my work, what to expect, and starting rates. You may request detailed pricing and my availability by sending me an email!
Be sure to subscribe to the email newsletter! Simply Corey Photography sends out exclusive photography specials, mini session announcements, and other news from time to time.
I would also love for you to connect with Simply Corey Photography on Facebook and Instagram! And "What to Wear" inspiration for your upcoming portrait sessions can be found on the Simply Corey Photography Pinterest boards.