Congratulations to Miss Presleigh! She came to me for photos a couple of months ago to use in a couple of upcoming pageants. Well, she did amazing this past weekend! On Saturday, she won Miss Photogenic at her middle school pageant in Douglasville. On Sunday, she participated in the Miss Paulding Sweetheart Pageant in Dallas, GA and won Miss Photogenic and Junior Miss Paulding Sweetheart! This awesome 13-year-old is definitely going places! She is beautiful inside and out, has such a fun personality with a great sense of humor, and is such a natural in front of the camera. And not just mine! She was recently a featured extra in the upcoming movie Middle School: The Worst Years of My Life with Lauren Graham and Griffin Gluck! It comes out in October and I can't wait to see it!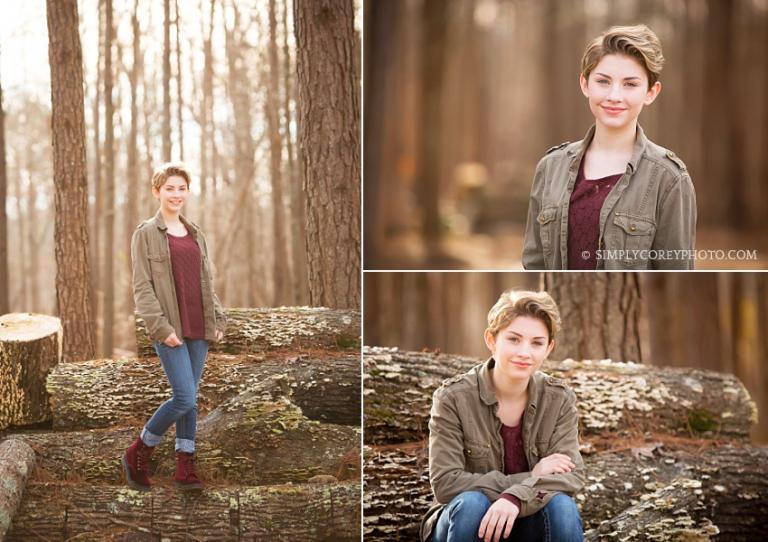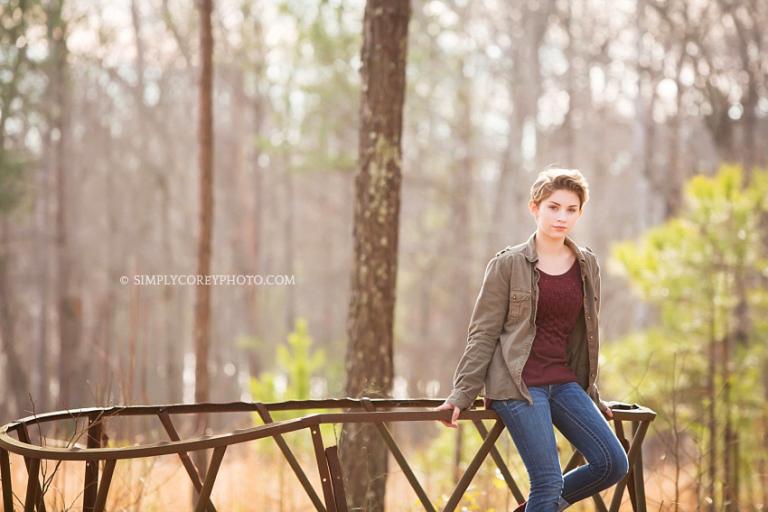 Middle school years can truly be some of the worst but Presleigh is not afraid to be herself and I admire that in her. She even shaved one side of her hair for the pageants this weekend like she did for our photo shoot last year! And just look at those Dr. Martens with her gorgeous blue pageant dress!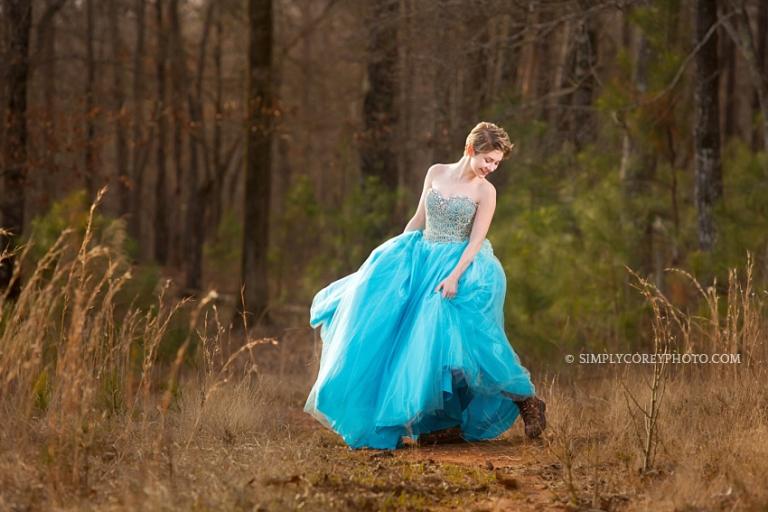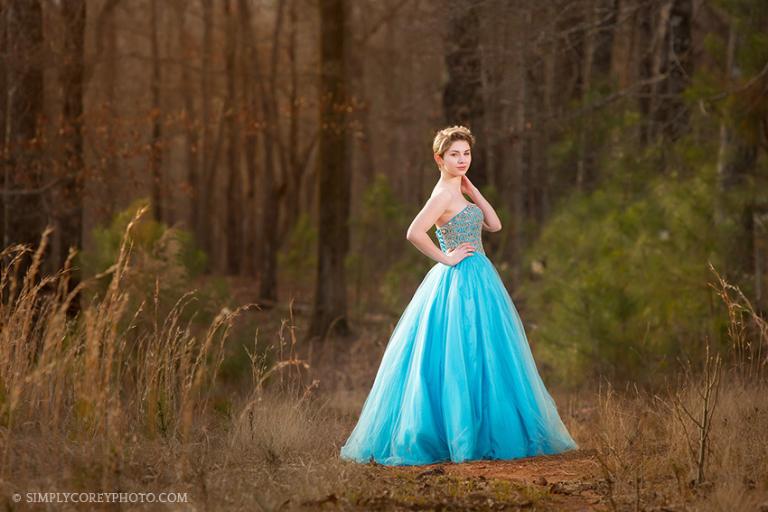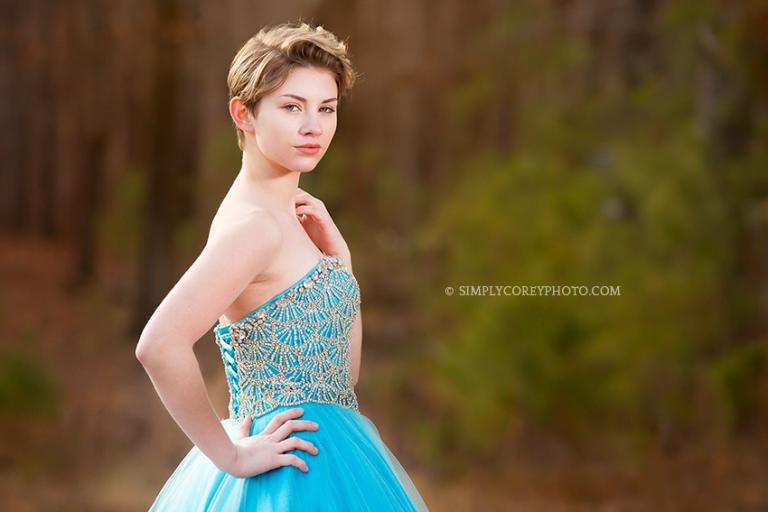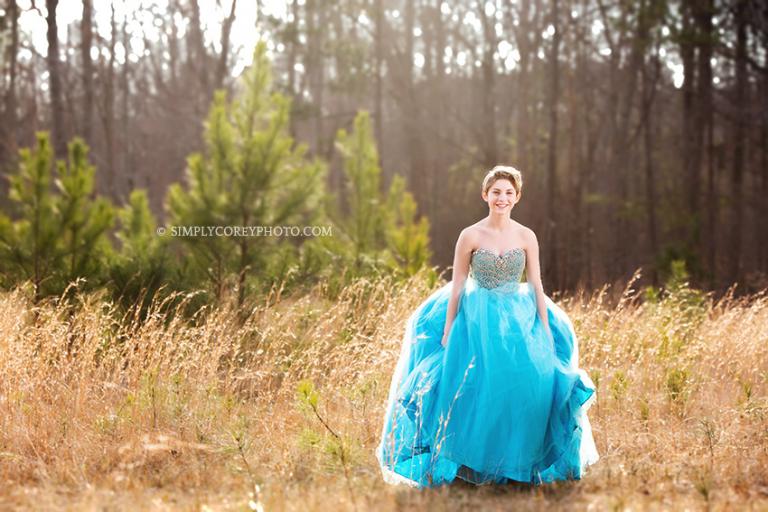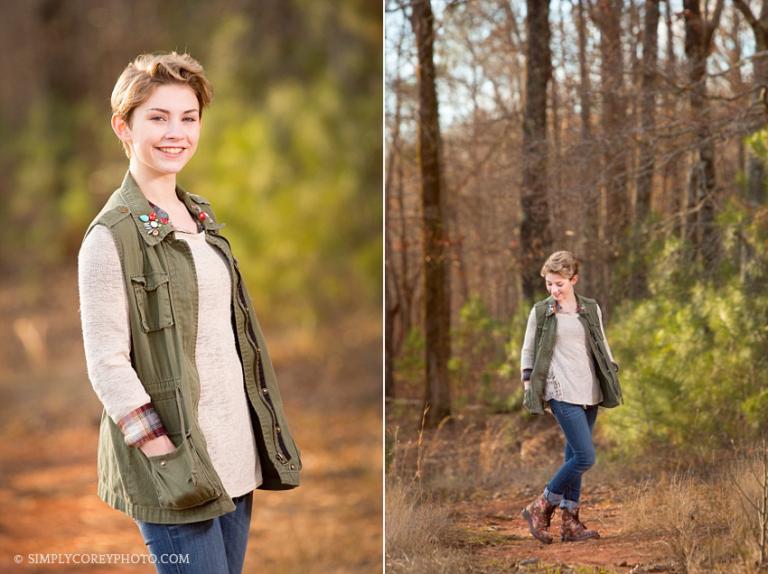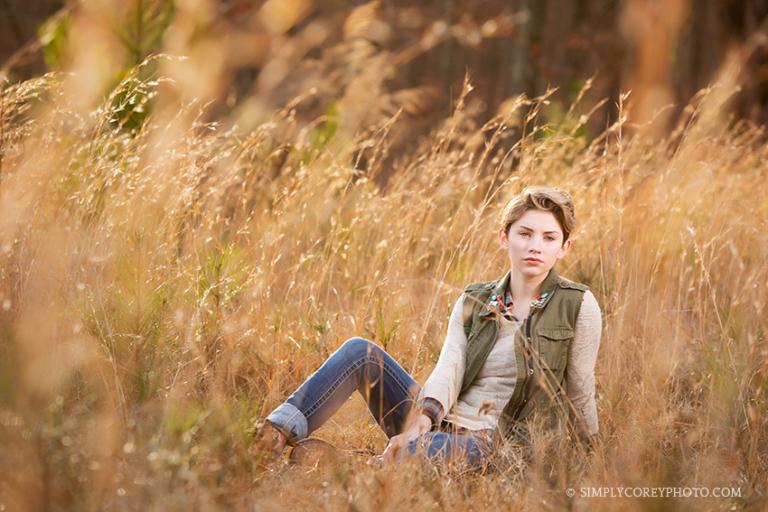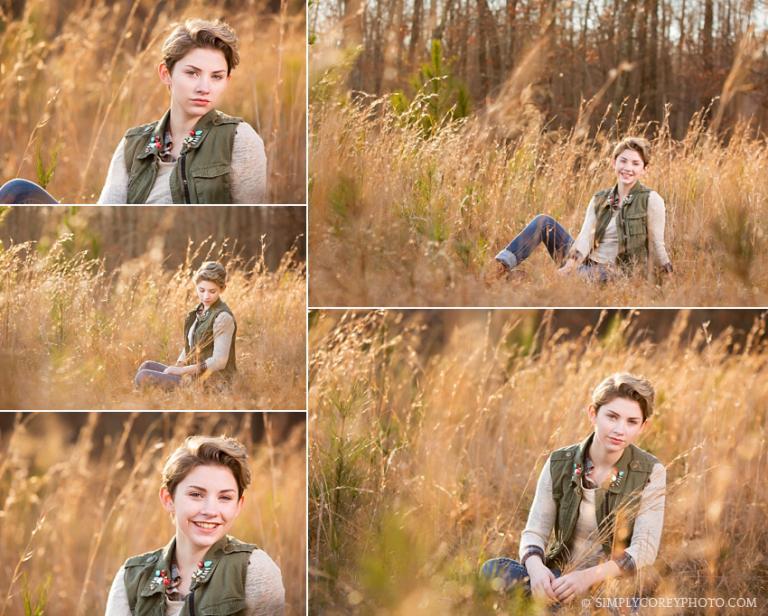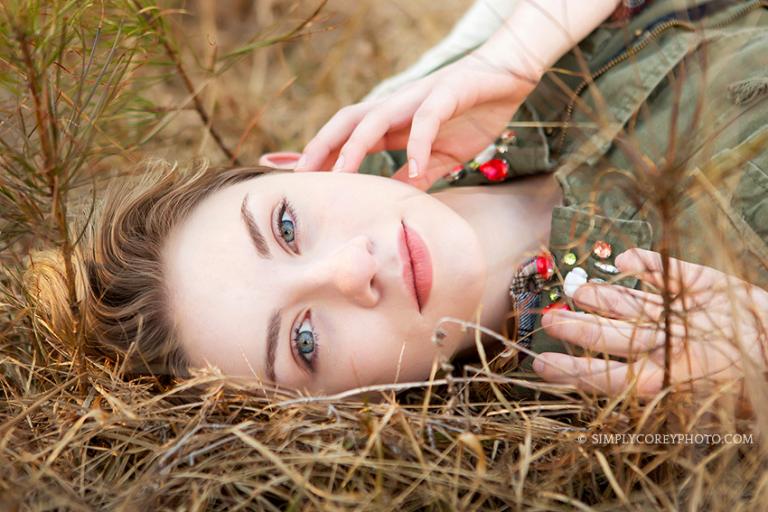 A lot of my clients that come to my private location for a photography session are fascinated by the chickens and most have never had an up close and personal experience with one. Presleigh was determined to hold a chicken at the end of our session so I went into the coop and brought one out for her one to pose with. She was fine until this pretty Rhode Island Red hen started clucking at her! I think the chicken was just trying to tell me to get her good side. ;) Either way, these photos are priceless!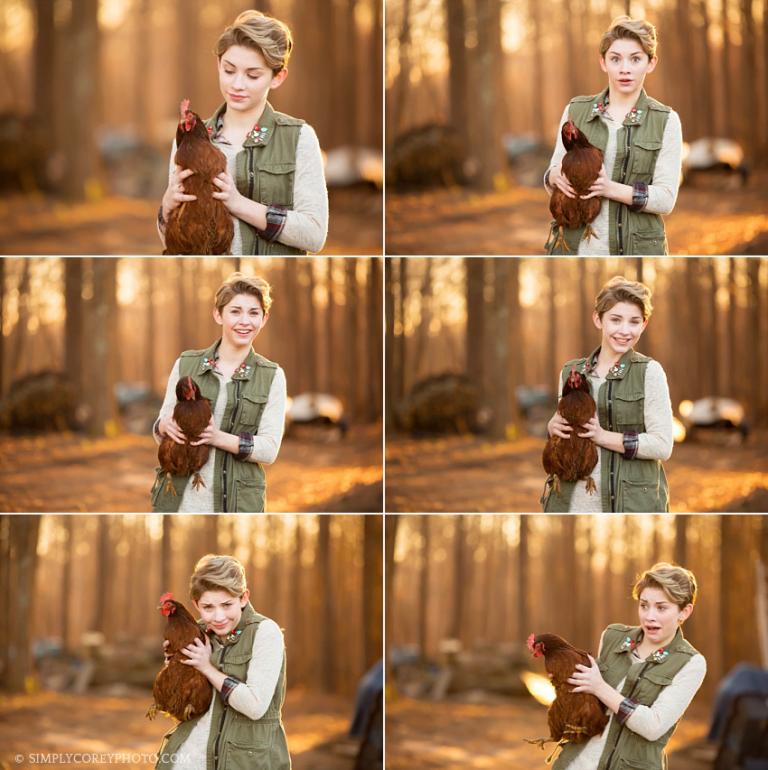 . . .
More About Atlanta Teen Photographer, Simply Corey Photography:
Simply Corey Photography is located in West Georgia, near Carrollton, Newnan, Douglasville, Villa Rica, and Bremen. I began my photography business in late 2004 and have photographed many teens, high school seniors, and families throughout metro Atlanta since then.  Custom portrait sessions may take place at my private outdoor location or the location of your choice within greater Atlanta.
Would you like some more information? I have put together some information together for high school senior sessions with Simply Corey Photography, as well as several other types of portrait sessions. Each link provides examples of my work, what to expect, and starting rates. You may request detailed pricing and my availability by sending me an email!
Be sure to subscribe to the email newsletter! Simply Corey Photography sends out exclusive photography specials, mini session announcements, and other news from time to time.
I would also love for you to connect with Simply Corey Photography on Facebook and Instagram! And "What to Wear" inspiration for your upcoming portrait sessions can be found on the Simply Corey Photography Pinterest boards.