It had been 3+ years since I photographed this awesome family. Way too long! I have been photographing them since Mom was pregnant with the youngest son, so I really enjoyed seeing them all again! I know all too well how kids grow up so fast though. Soon have their own schedules and activities, making it harder to get everyone together.
Funny story: We had this portrait session scheduled at my private location for the day after Thanksgiving. The only day the older kids would be available. Well, I ended up hurting my foot pretty badly the night before Thanksgiving.  I missed the bottom step to our porch and landed very, very wrong. My husband will tell you to this day that I was just trying to get out of cooking Thanksgiving dinner (ha!) but I have never hurt myself that bad in my life. I couldn't walk or put any pressure on it. I was so scared we'd have to reschedule, but Mom said that we could do all of the photos in one spot if we had to, as long as I was up for it. As a mom to kids who are grown, I could understand her desperation!
Thankfully, with the help of a walker (because crutches are too mainstream … haha), my teen daughter assisting, and this family being patient with my hobbling around, we ended up having an amazing session! I was actually quite impressed with how much I was able to capture.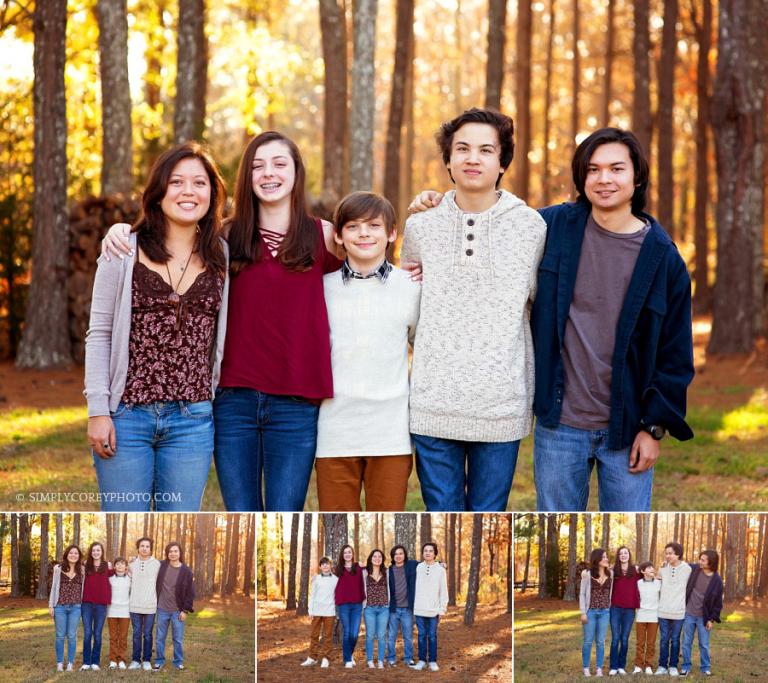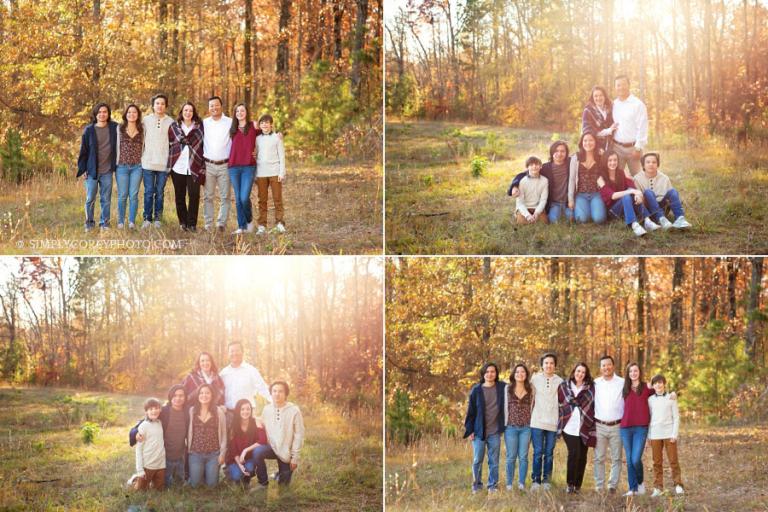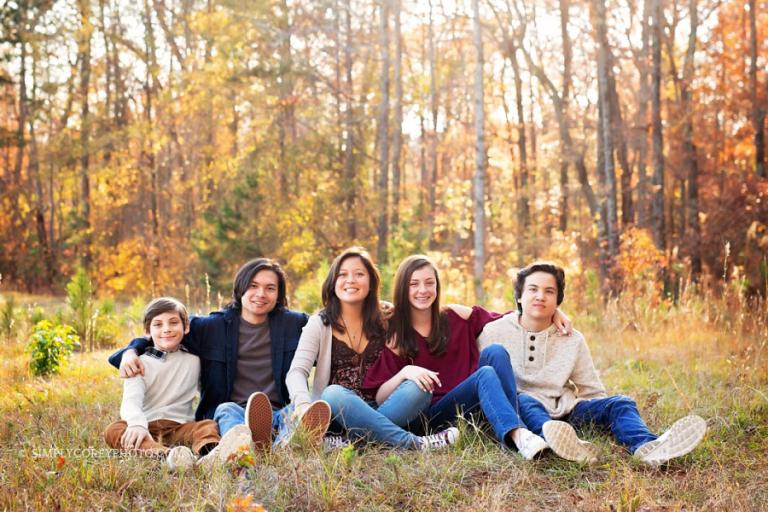 We had so much fun during our portrait session. I am pretty sure I was laughing just as much as they were!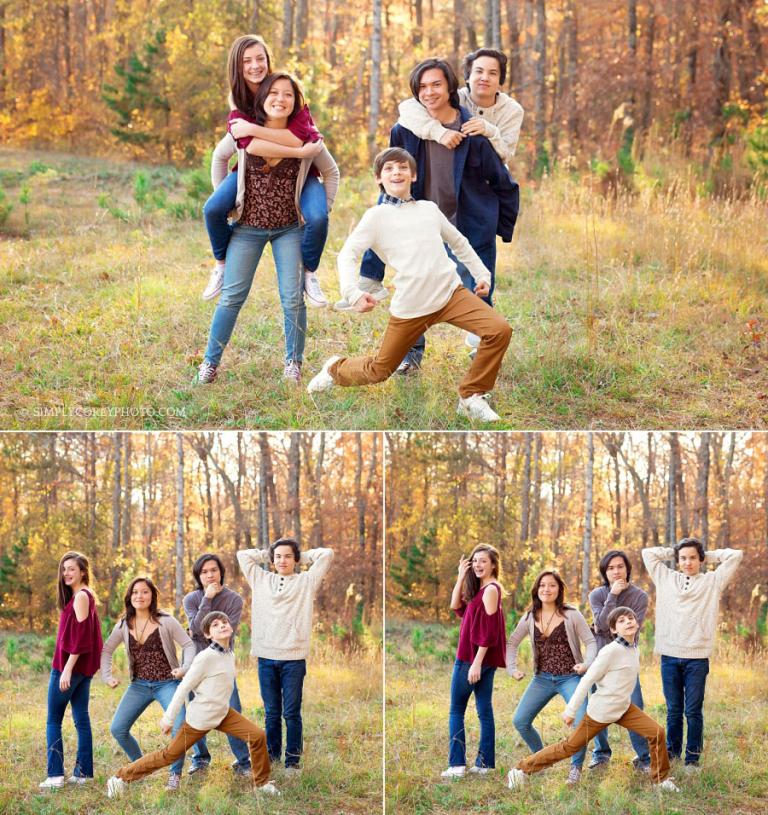 I love all of the photos we took during their session, but these simple black and white headshots of the kids are some of my favorites!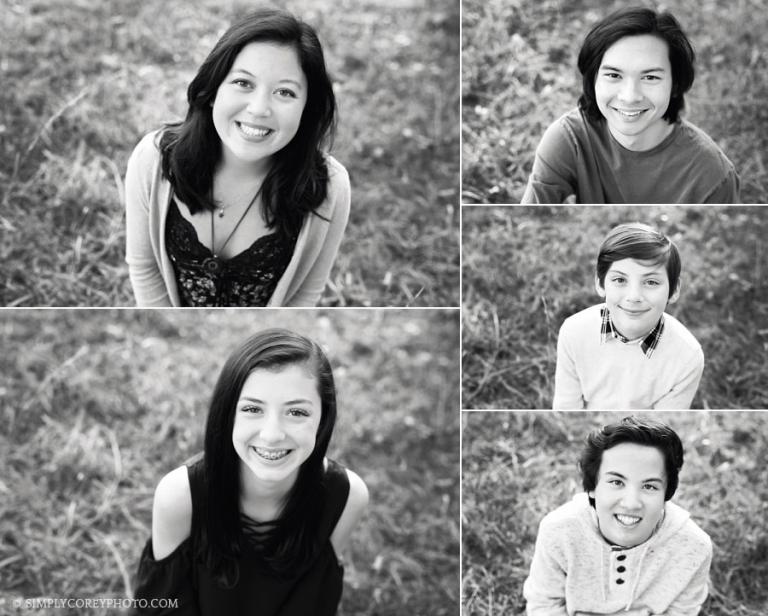 Some photos of Mom and Dad. I think it's obvious where the kids get their goofiness and amazing smiles from. Love it! ♥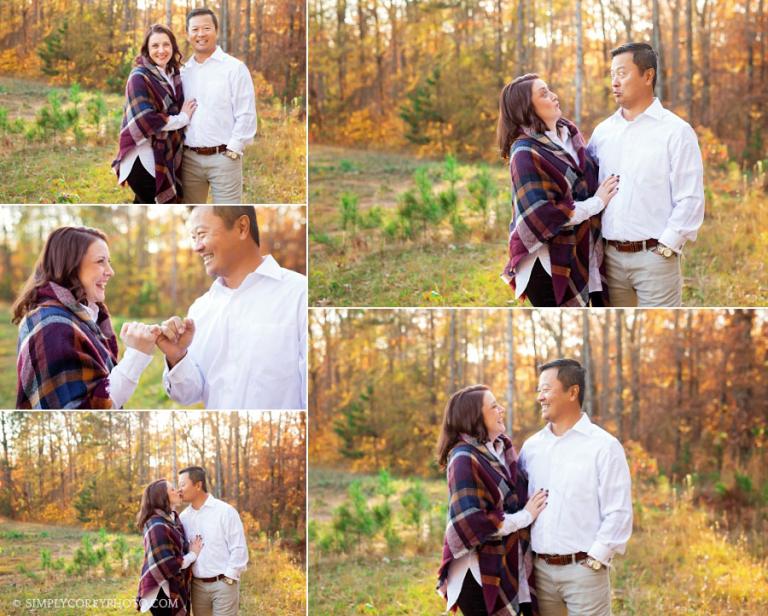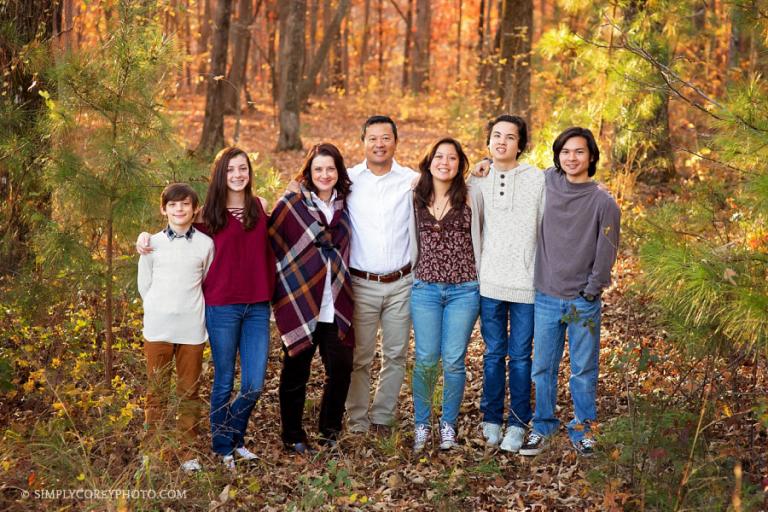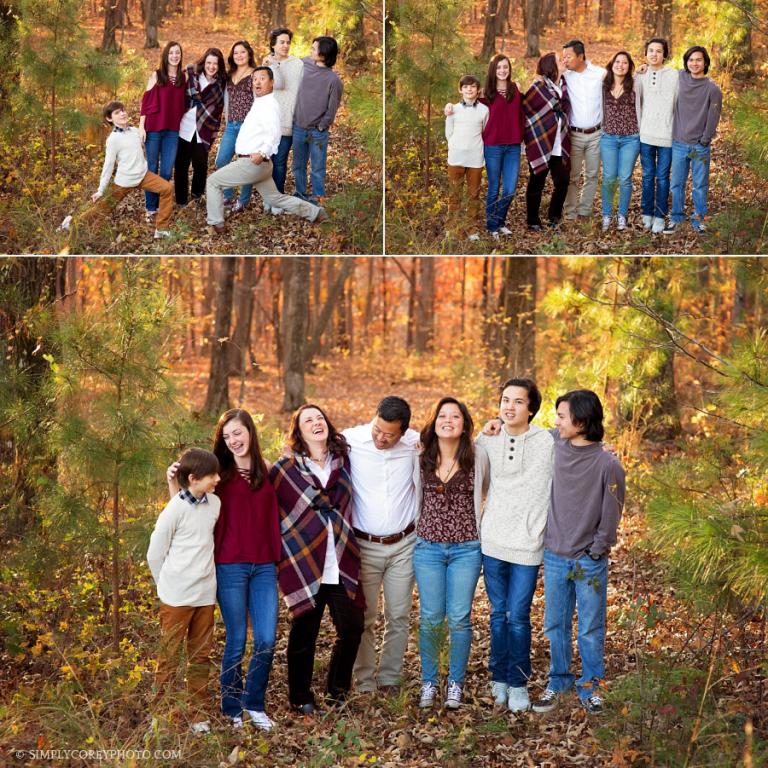 Have I mentioned that this was a really fun photography session?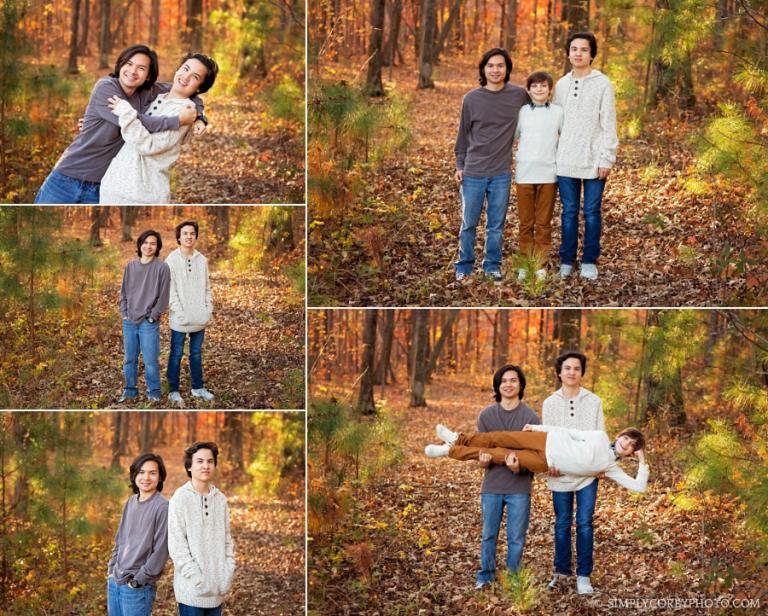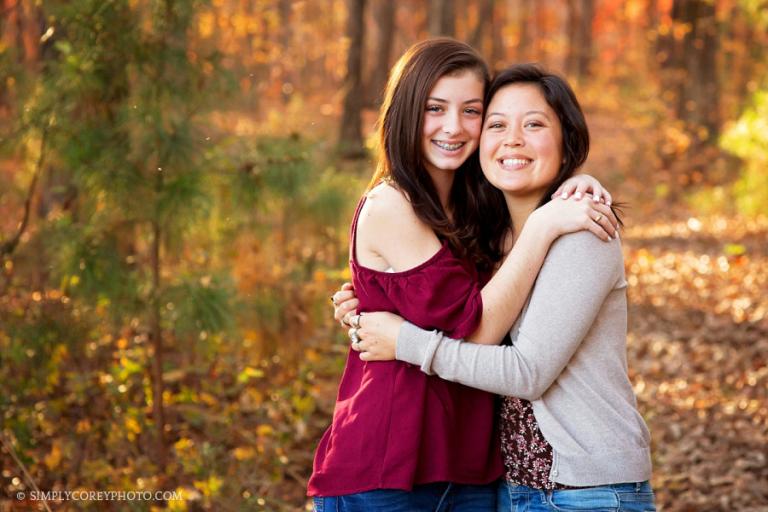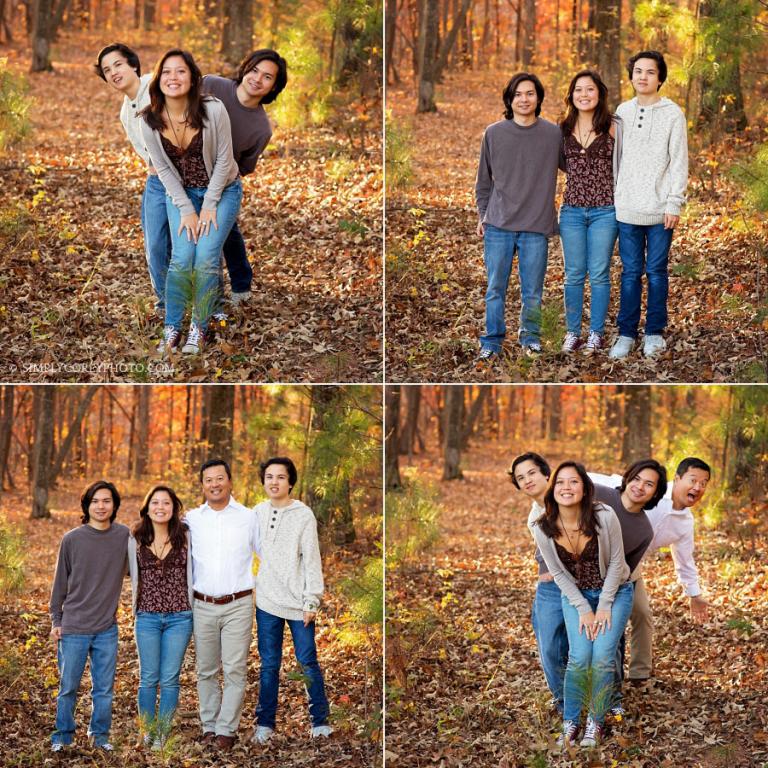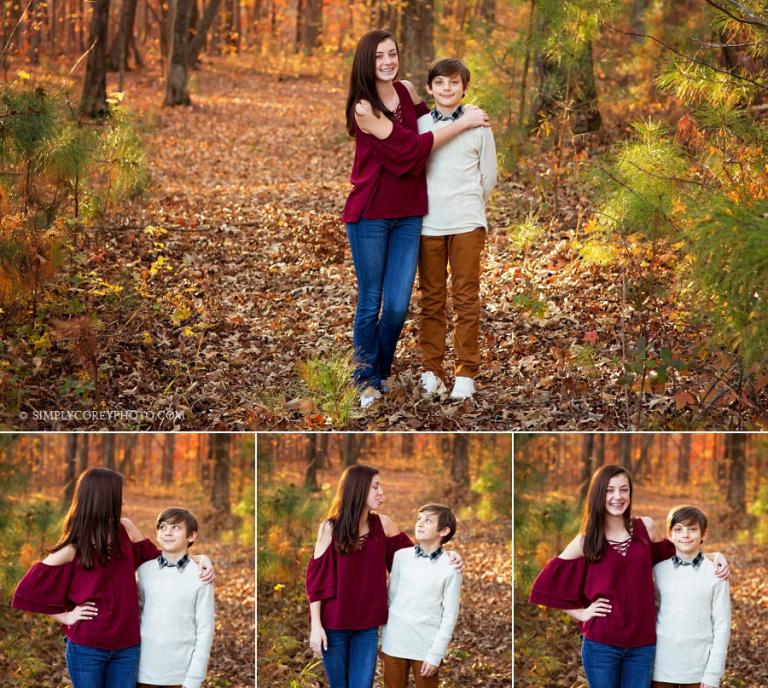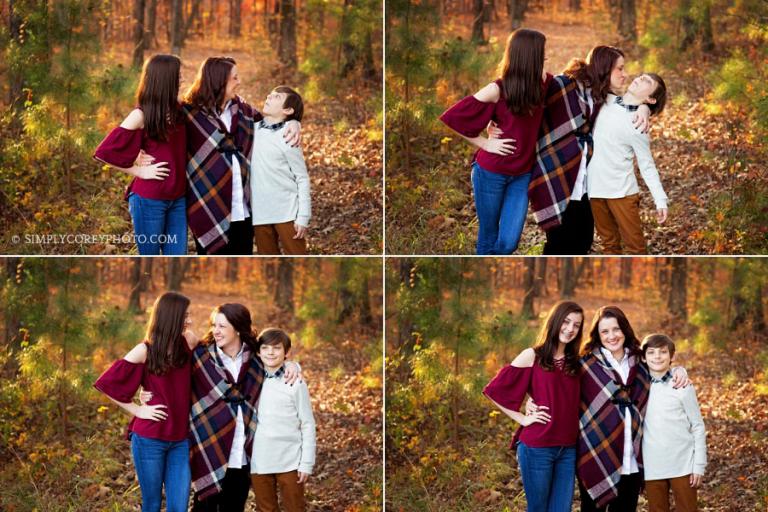 I hope it's not another three years until I see them all again! ♥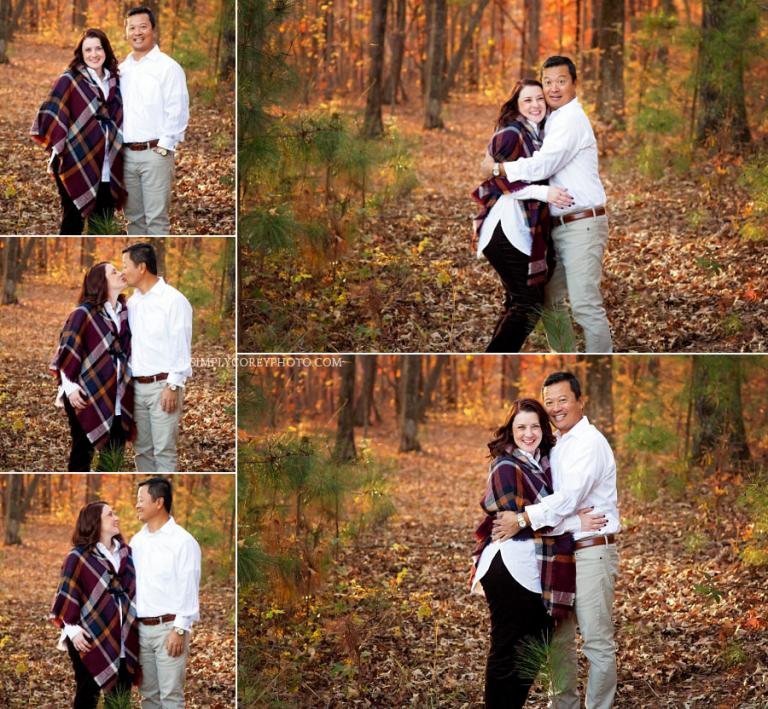 . . .
More About Newnan Family Photographer, Simply Corey Photography:
Simply Corey Photography is located in West Georgia, near Douglasville, Carrollton, Villa Rica, and Newnan. I started my photography business in 2004, and I have had the privilege photographing many children, teens, and families throughout metro Atlanta since then. Families have the option of coming to my private outdoor location (seen in this featured session) or have me come to their home within greater Atlanta for their portrait sessions.
I have put together some general information for baby, child, and family portrait sessions. You are also welcome to request detailed pricing and my availability by using the form on my contact page.
Be sure to subscribe to the email newsletter! Simply Corey Photography sends out exclusive photography specials, mini session announcements, and other news from time to time.
I would also love for you to connect with Simply Corey Photography on Facebook and Instagram! "What to Wear" inspiration for your upcoming portrait sessions can also be found on the Simply Corey Photography Pinterest boards.