Every time I think there's a chance to catch up on all of the portrait sessions I want to blog, it finds its way back at the bottom of my to-do list. I won't let that stop me though! I love looking back on past sessions – and this one is no exception!
This handsome little guy's mama had a studio maternity session with him that I shared a few months ago, but I also had the honor of photographing his brother for his first year! If you click through his brother's sessions, you'll see this family is a huge fan of the Atlanta Braves, so, of course, we had to do something baseball related for baby brother!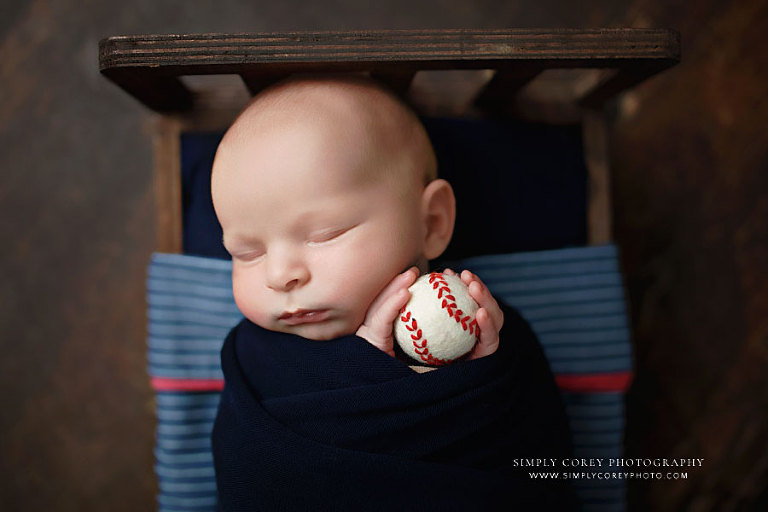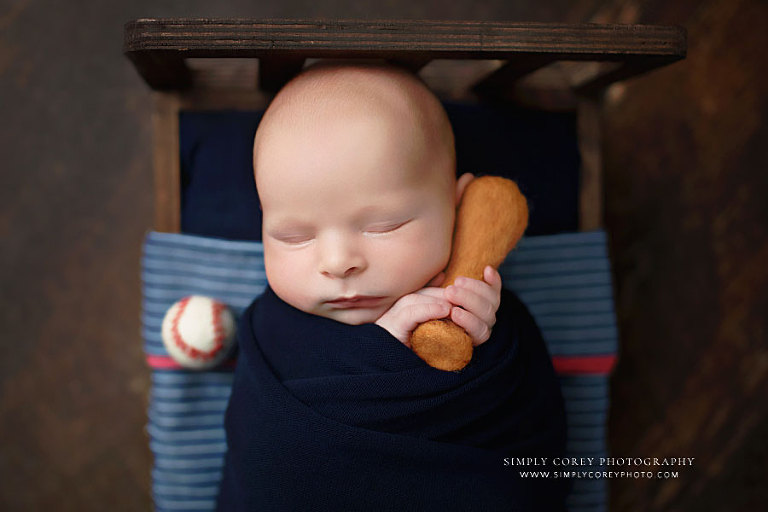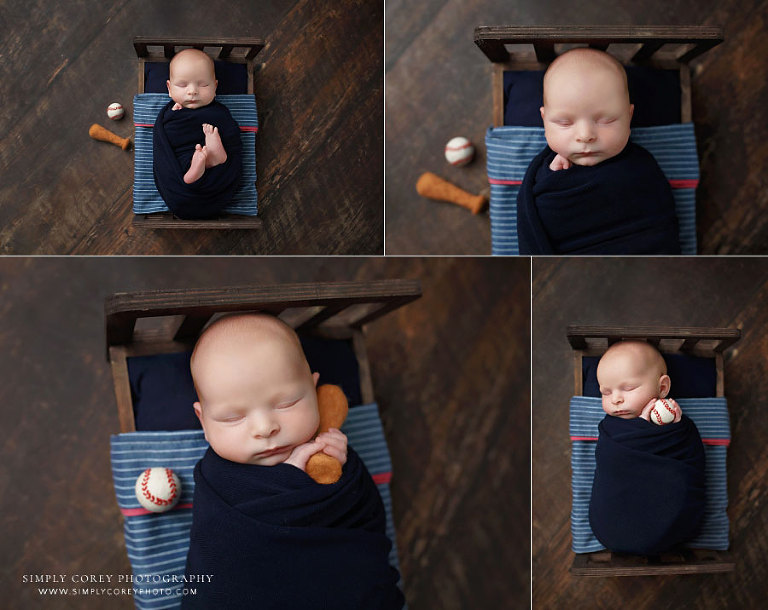 And this Braves jersey is the same one his big brother wore for his 6 month milestone session! I don't know if that fact or Jayce's expressions crack me up more. Ha!

After the baseball themes, we moved on to more traditional studio sets …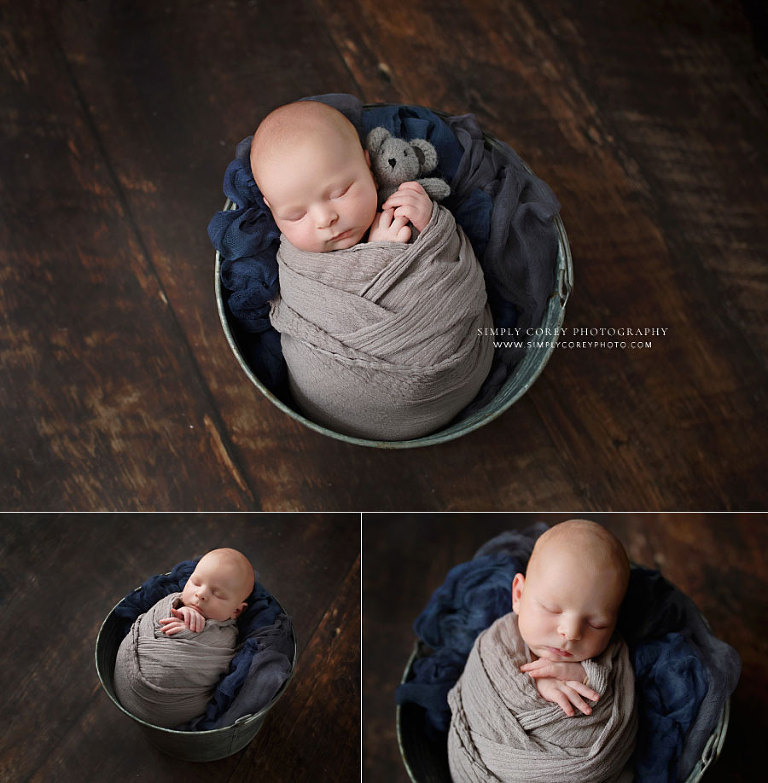 I love the prop photos I take, but there's just something about the simplicity of a baby in a swaddle on a backdrop …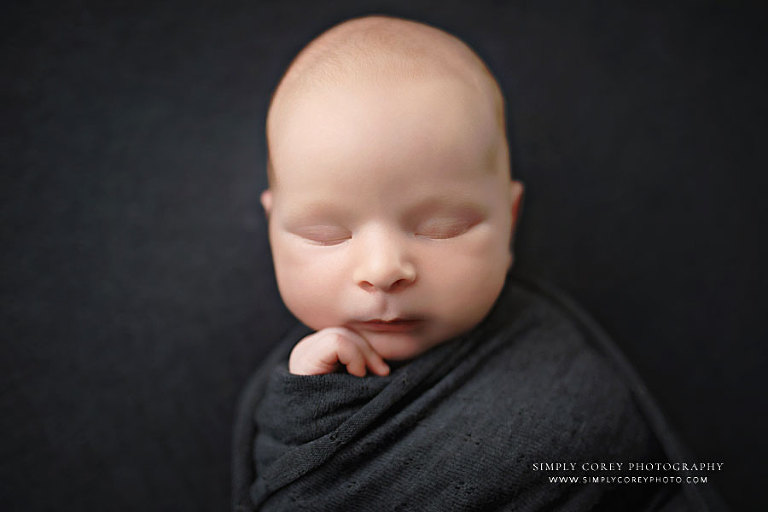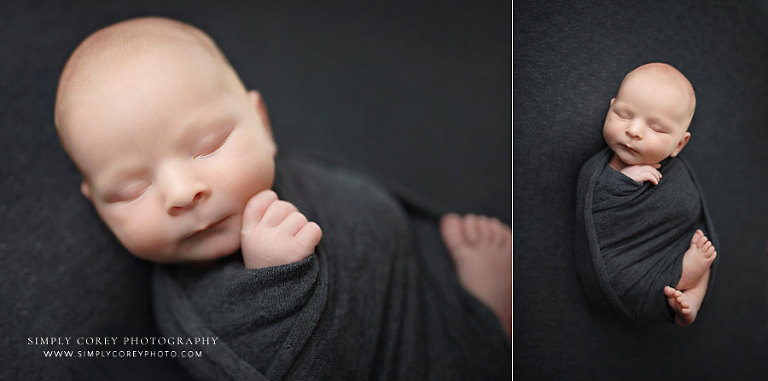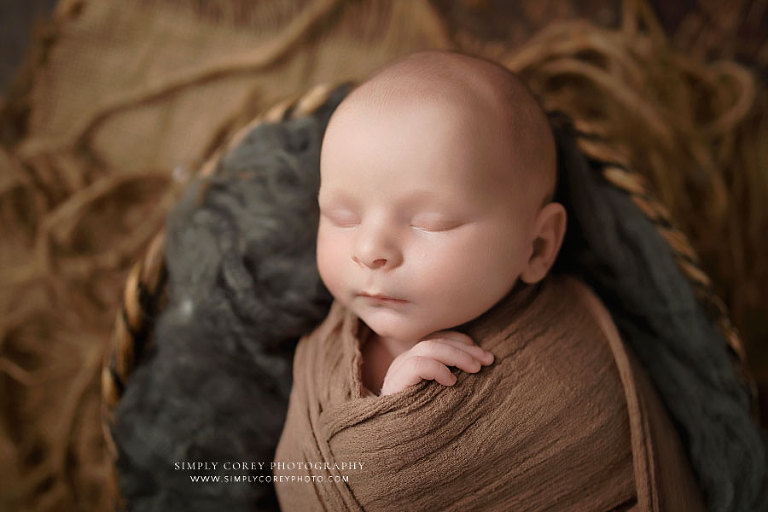 Baby toes are the best! ♥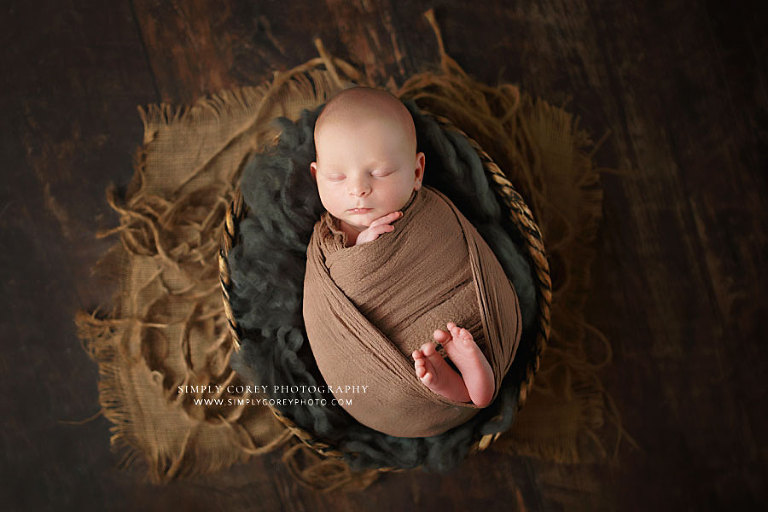 I always love to attempt sibling portraits … even when they're about 20 months apart … and big brother has other plans … ha!
I think the memories always end up precious. ♥

And that includes family portraits too …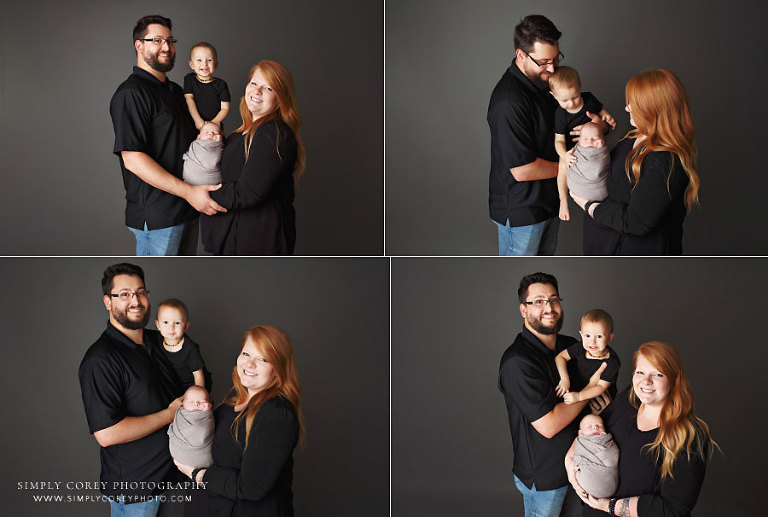 . . .
More About Bremen Newborn Photographer, Simply Corey Photography:
Simply Corey Photography is located west of Atlanta, not far from Bremen, Carrollton, Villa Rica, Newnan, Douglasville, and Dallas, Georgia. I became a professional photographer at the end of 2004, and I have had the honor of photographing a large variety of maternity, newborn, and baby milestone sessions for families throughout the greater Atlanta area over the last 17 years.
Newborn photography sessions are available in the studio or in your metro Atlanta home. These sessions are best held when your new baby is between one to two weeks old, but portrait sessions are available for older newborns too.
Maternity portrait sessions are available in the studio, at my private outdoor location, and on-location. I recommend you have your maternity session between the 30th and 36th week of your pregnancy.
A variety of baby milestone sessions are available in the studio for baby's first year. Discounts are offered when you have multiple sessions through age two!
Interested in booking a photography session? You're welcome to request detailed pricing and my availability for portrait sessions by using the form on my contact page.
Members of my VIP Facebook Group and subscribers to my email newsletter are the first to receive announcements for exclusive photography specials, mini session announcements, and other news from time to time. Follow Simply Corey Photography on Facebook and Instagram.