I think a portrait session is a fantastic way to celebrate a birthday or a milestone! Parents often have portraits made when their babies are small, especially during the first year, and then custom photography sessions become fewer and fewer. When kids get older, school portraits end up being the photos that follow a child through the next several years. But school photos don't typically capture a child's true personality.  Parents are lucky if their child smiled, had their hair straight, and kept their clothes neat when they sit for the photographer for 1.2 minutes before they move on to the next child. With a custom portrait session, you'll have more time for their natural smiles and personality to shine through. Plus, you're welcome to include things they love – books, sports, and more. Email me about a milestone mini session for your child … and take a peek at Ava's below!
I see Miss Ava regularly for our annual Santa Mini Sessions, but this time she had a session all to her self. This sweet girl turned 8 years old just four days after our studio session! She had the best smile and was so much fun to photograph. ♥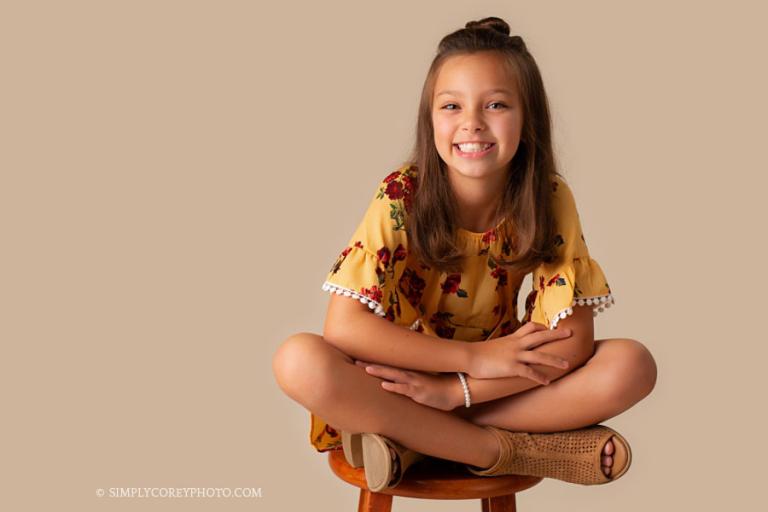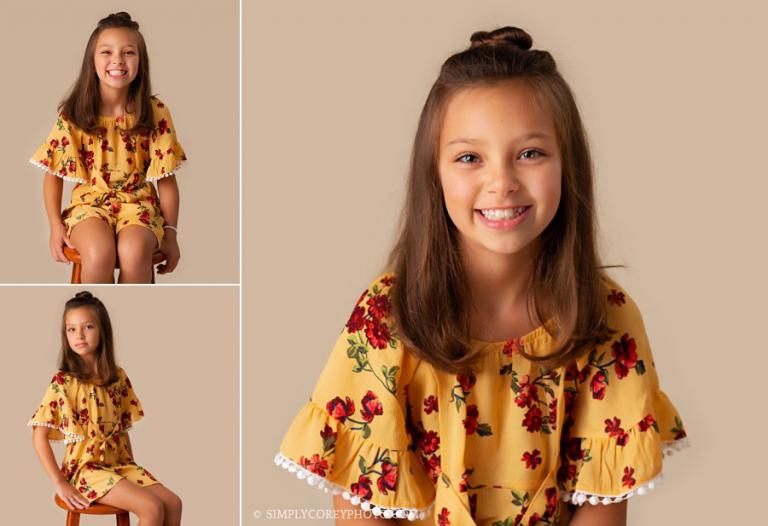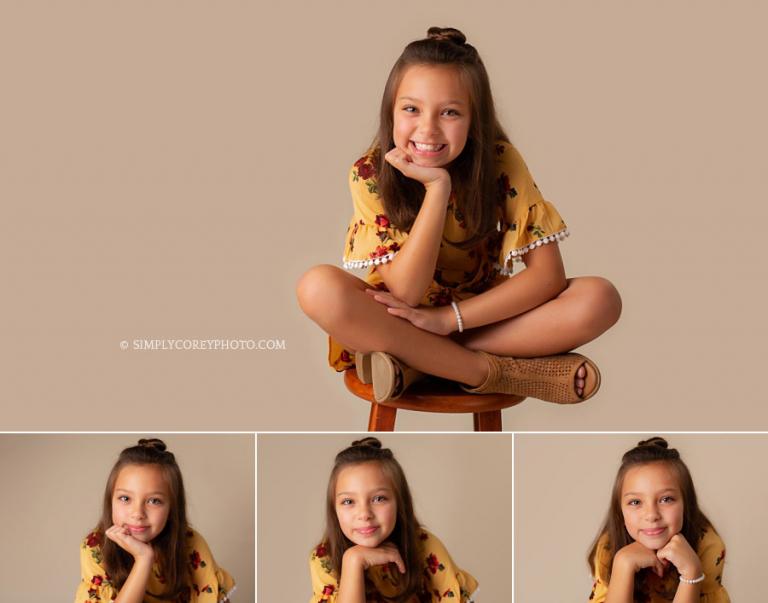 This floppy hat is one of the props I have handy in the studio, and it was perfect with her floral romper!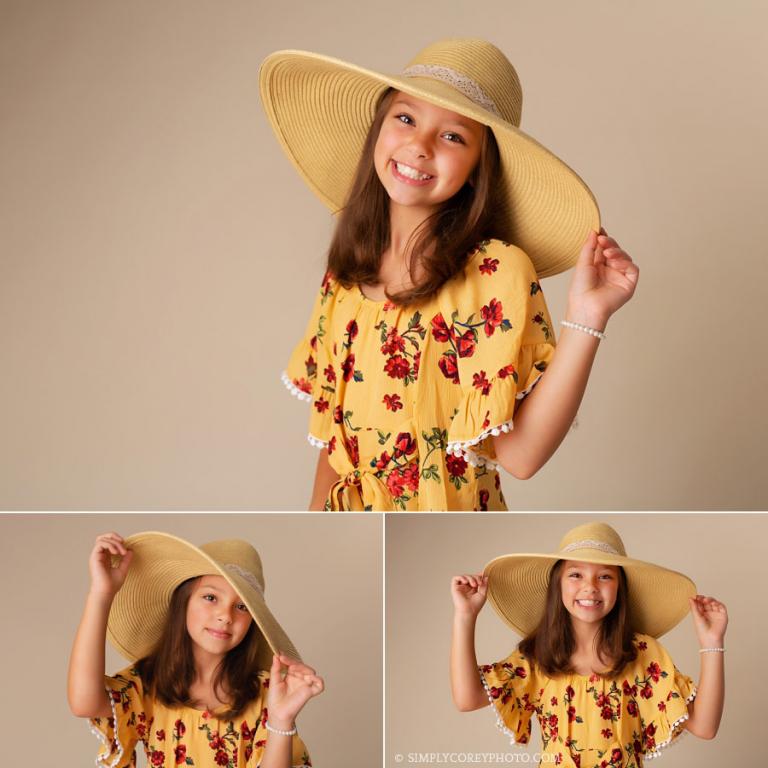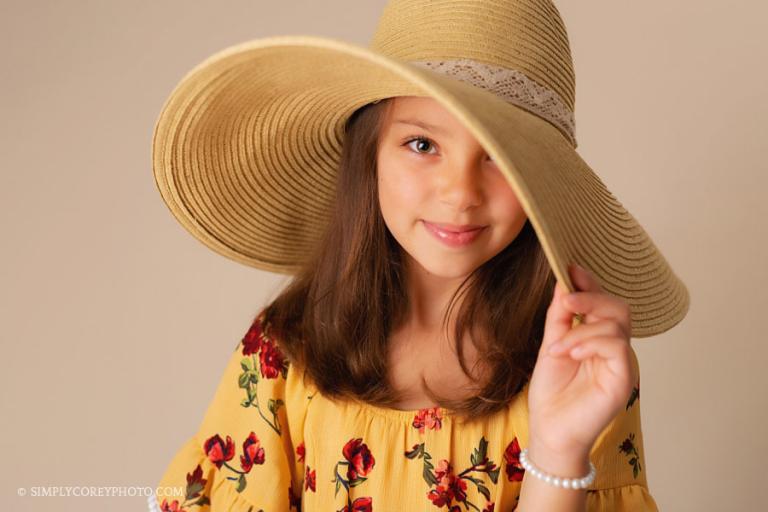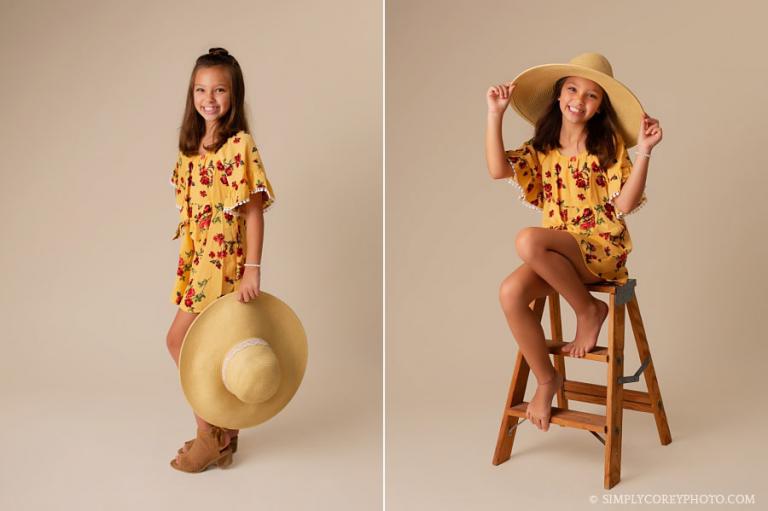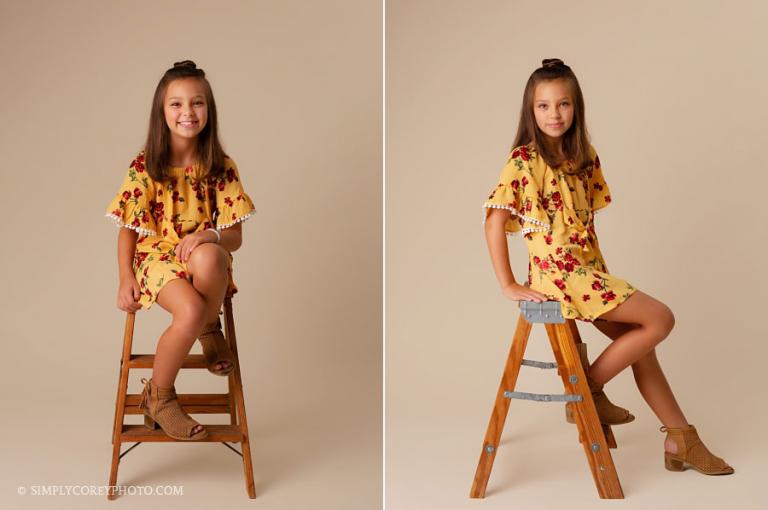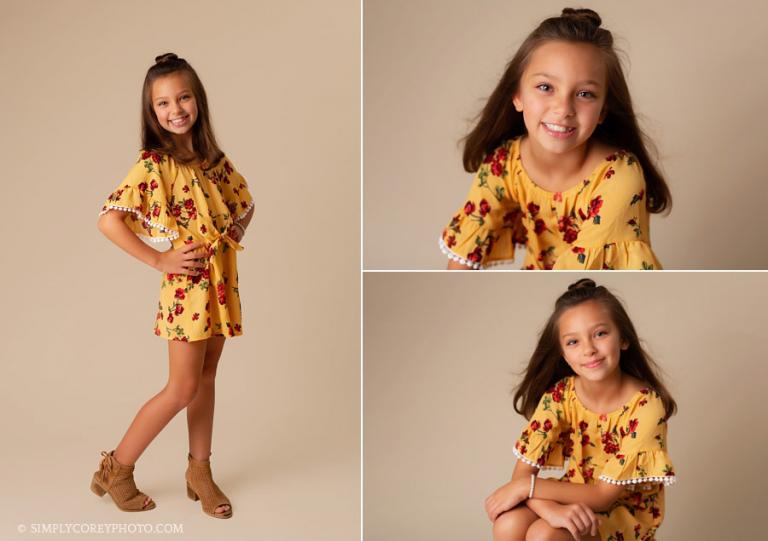 . . .
More About Atlanta Children's Photographer, Simply Corey Photography:
Simply Corey Photography is located west of Atlanta, near Douglasville, Winston, Carrollton, Newnan, Douglasville, Bremen, and Villa Rica. I began my photography business at the end of 2004 and have photographed many kids, high school seniors, and families throughout metro Atlanta since then.  Kids Milestone Mini Sessions may take place at the studio or my private outdoor location. You may request detailed pricing and my availability by sending me an email!
Be sure to subscribe to the Simply Corey Photography email newsletter to receive exclusive photography specials, mini session announcements, and other news from time to time.
I would also love for you to connect with Simply Corey Photography on Facebook and Instagram! "What to Wear" inspiration for your upcoming portrait sessions can be found on the Simply Corey Photography Pinterest boards.